Somehow, it has been a MONTH (and a day!) since Lauren and Collier's wedding.
I blasted the Internet (mainly on Facebook!) with sneak peeks immediately after the wedding – I seriously love this wedding so, so, so much – and, immediately after, I got swooped into turning over all of the portrait sessions (literally all of the portrait sessions ever) and a bunch of weddings while traveling for Thanksgiving and hunting for Christmas presents. Also, I'm horrible at Christmas presents and I have totally shown Andrew all of his presents already because I couldn't wait to see his face. Also, we got this robot dragon for Henry this Christmas and I literally show him the commercial for it every other day because I am dying for him to have it. Homeboy is going to freak.
But! Me and my lack of Christmas present tact is not what this blog post is about. This blog post is about Lauren and Collier and how they had one of the sweetest weddings I have ever seen in my entire life. Like, I can't even get over how magical their wedding day was. I loved every single minute.
Here's three things I loved about their gorgeous November wedding!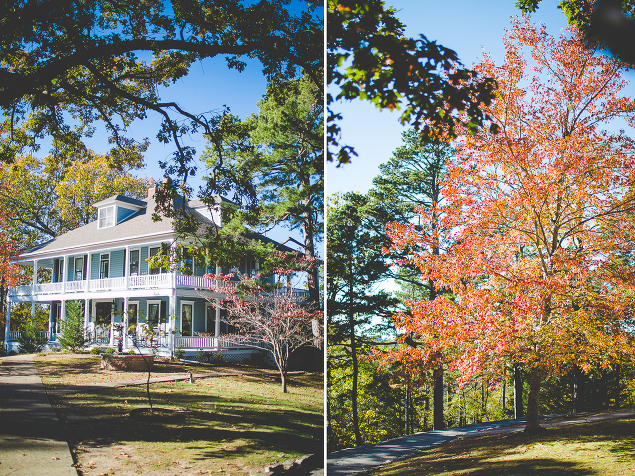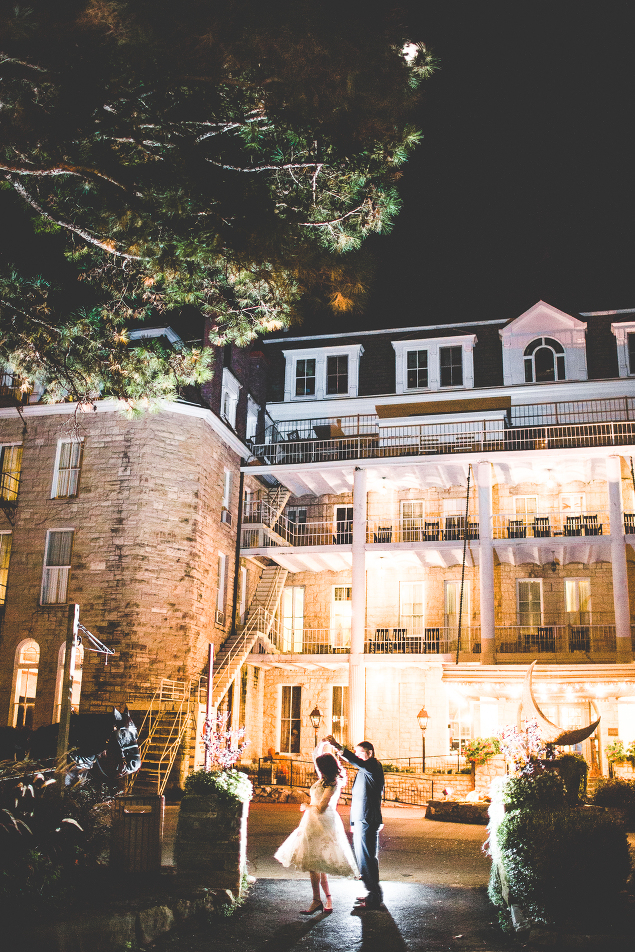 One: That Literally Everything Was Vintage and Gorgeous and Perfect
The Wallpaper. The Grotto. Lauren's Hair and Makeup. The fact the Collier is one of the only men I've ever known who can 100% pull off a mustache. Lauren even wore an antique necklace passed down from Sam Houston as a family heirloom in Collier's family. And even better? Collier put the necklace on her while standing on a porch surrounded by family and friends and it was lovely.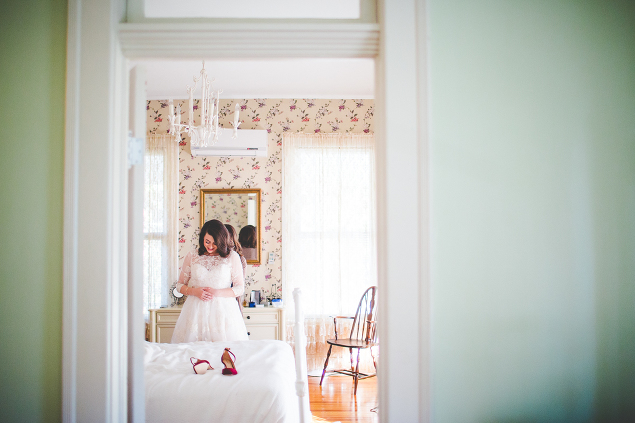 Two: That Lauren is Kate's Sister.
Here's how I become Lauren's wedding photographer! Kate was a bridesmaid at Jamie's wedding, Kate and Zack were married in June and, the same week that I finished Kate's wedding photographs, Lauren booked her wedding with me and, to put it mildly, I was thrilled. I love all of my brides (they are the greatest!!) but photographing the weddings of two sisters in one calendar year was such an amazing experience and I loved it so much. Lauren and Kate are totally my kind of people and I'm so glad I got to document both of their wedding days. Love them! And Jamie, too!
Also, fun story! When I went to find Kate's wedding dress, I walked into a bedroom and found Jamie. Lauren's wedding was basically a bride reunion for me and it was amazing.
Also, how cute are these three sisters?! They are ridiculously beautiful.




Three: That Lauren and Collier Married One Another in a Grotto
I've been photographing weddings since I was twenty-four years old (what?!) and, at this point in time, I've gotten to photograph so many awesome people in some amazing locations: From Powell's Bookstore in Portland to idyllic Southern weddings in Mississippi to LDS Weddings to backyard weddings to Laotian weddings to absolutely lovely weddings all over Northwest Arkansas, I feel so lucky everyday that I've been able to document love all over the country in so many unique locations. Being a photographer is an amazing experience and, as soon as Lauren told me that she and Collier were going to be married in a grotto, I knew their wedding was going to be magic.
And magic it was!! I don't know if I have ever seen a more romantic setting for a wedding in my entire life and, honestly, I'm going to look back at this one in fifteen or twenty years as one of the sweetest weddings of all time. The candlelight in the grotto was so beautiful and soft and, because they kept their ceremony small (but their party large!), Lauren and Collier were surrounded by their closest family and friends during their wedding ceremony and I can't even tell you how much love this little grotto held. It was beautiful and I am so happy for this amazing couple. Congratulations, y'all!!




I can't even wait to share the rest of their photographs with, y'all! Lauren and Collier's wedding was one for the books and I feel so lucky I was included in their fantastic day! Thanks so much for having me, Lauren and Collier! Y'all are wonderful and I hope you've had the best first month of marriage!
P.S. Sorry for any typos in this! I totally put this together with a sleepy 4 year old on my lap!




Weddings | Engagements | Seniors | Families | Personal