Stop what you're doing if you love color! You are in the right place!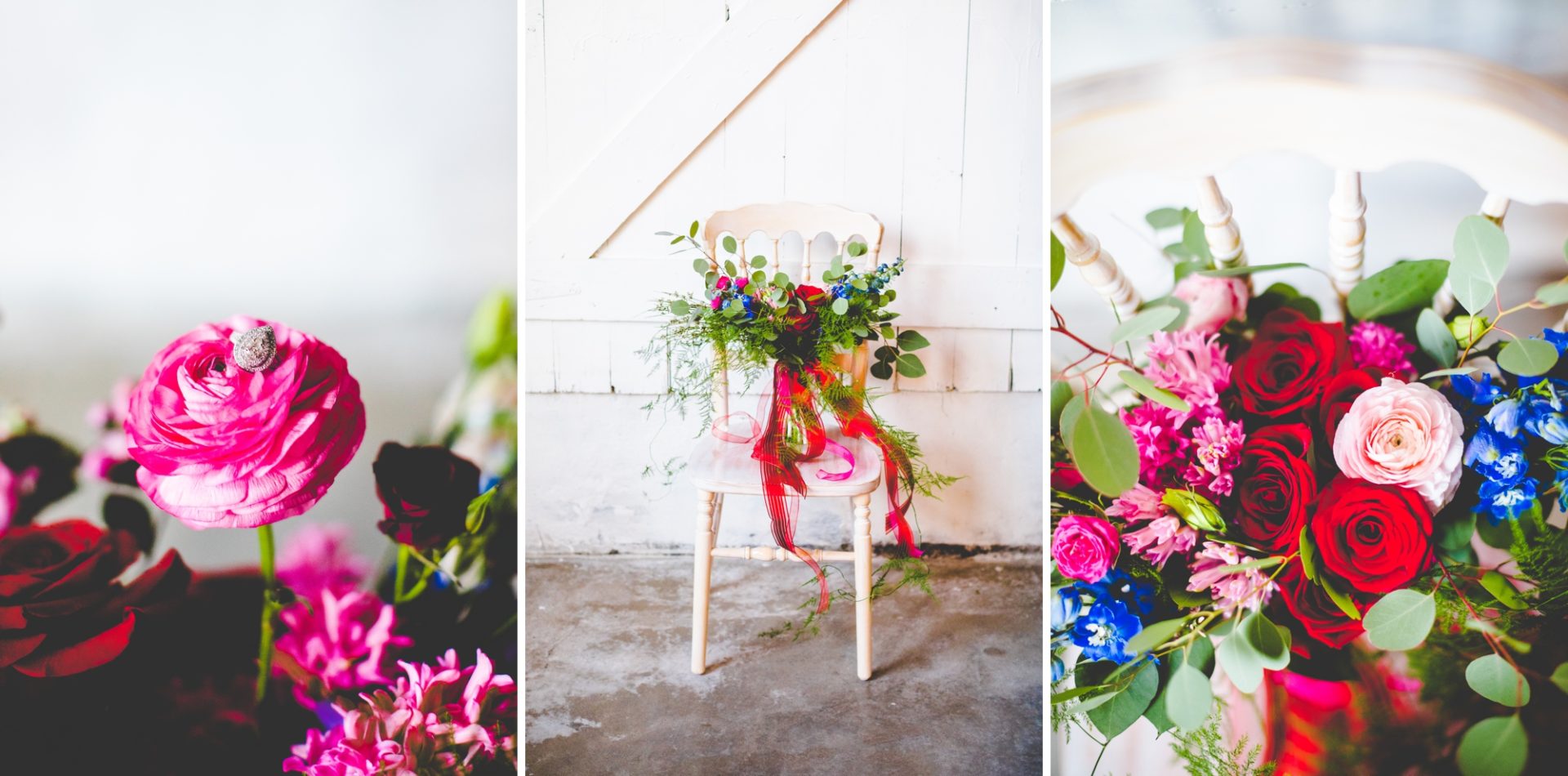 A few weeks ago, I pulled out this rose dress from Click Away, sent out a few emails to some amazing Arkansas wedding vendors and, a few hours later, a styled shoot was planned! The Brick Ballroom in Siloam Springs was our incredible venue (it's new and SO freaking pretty!), Bloom knocked it out of the park with the florals, Shae from Brushed Beauty Studio did the best hair and makeup and Vidi from Sculp Agency and her husband were our models. It was such a blast and so creatively freeing, too!
Not going to lie – I was super nervous about this table setup. I've done lots of simple styled shoots (meaning no table) but, after shooting a couple of super cute DIY table setups in Colorado with other photographers, I wanted to elevate things a bit and try my hand at putting together my own table. Bloom created the most amazing centerpiece (it smelled like heaven!), I snagged some fabric from Hobby Lobby, grabbed candlesticks from my ever-growing candlestick stash, and, to top it off, I sloppily stenciled roses onto strips of white fabric, threw some of my packaging handkerchiefs into my prop box, and put together candles in varying stages of pink and red. The table and chairs are from Brick Ballroom and the napkin holders, of course, are from Amazon! Putting this together was way more fun that I should probably admit – it was a totally different creative mindset! – and I'm so excited about how it turned out!! LOVE!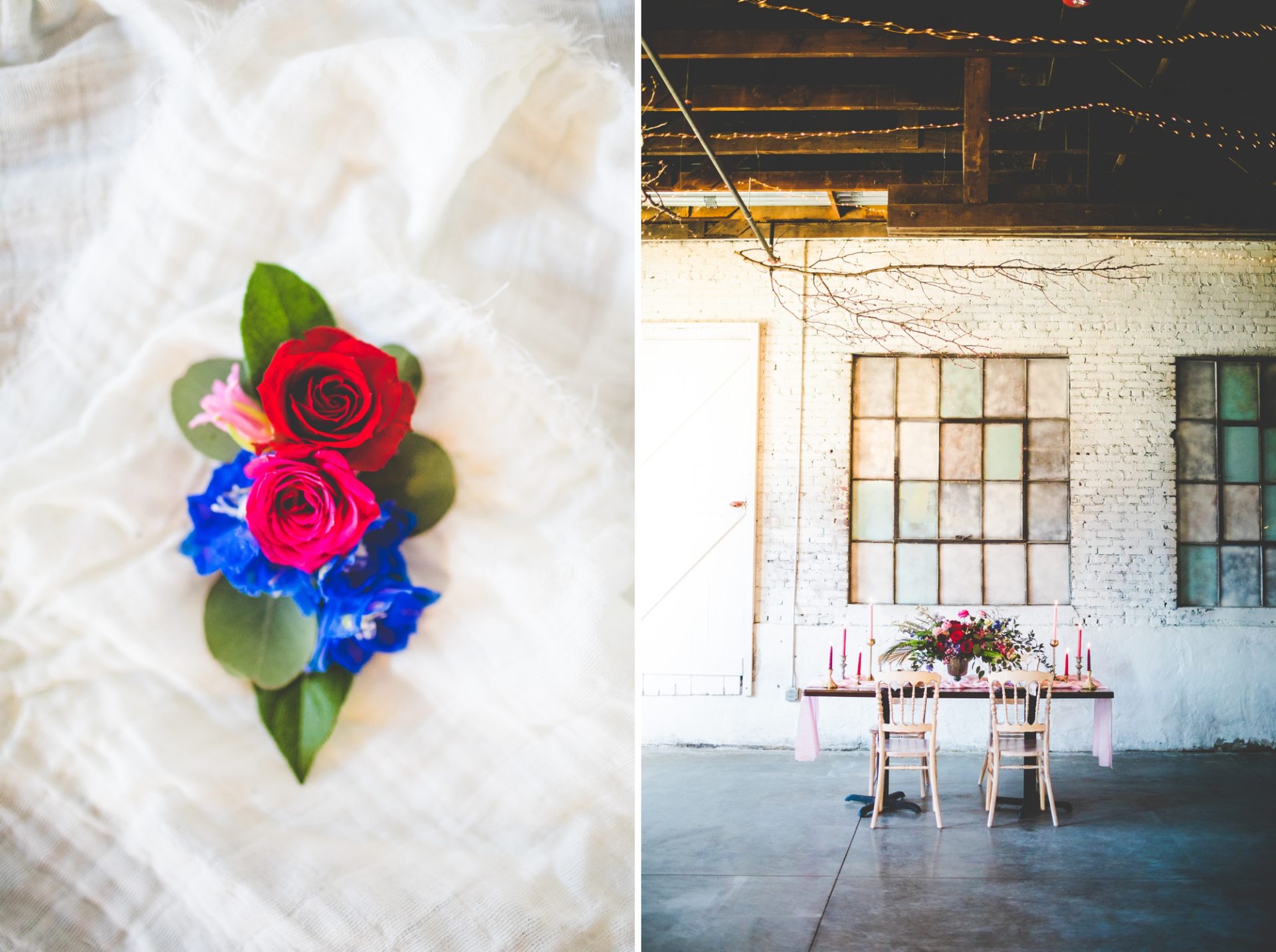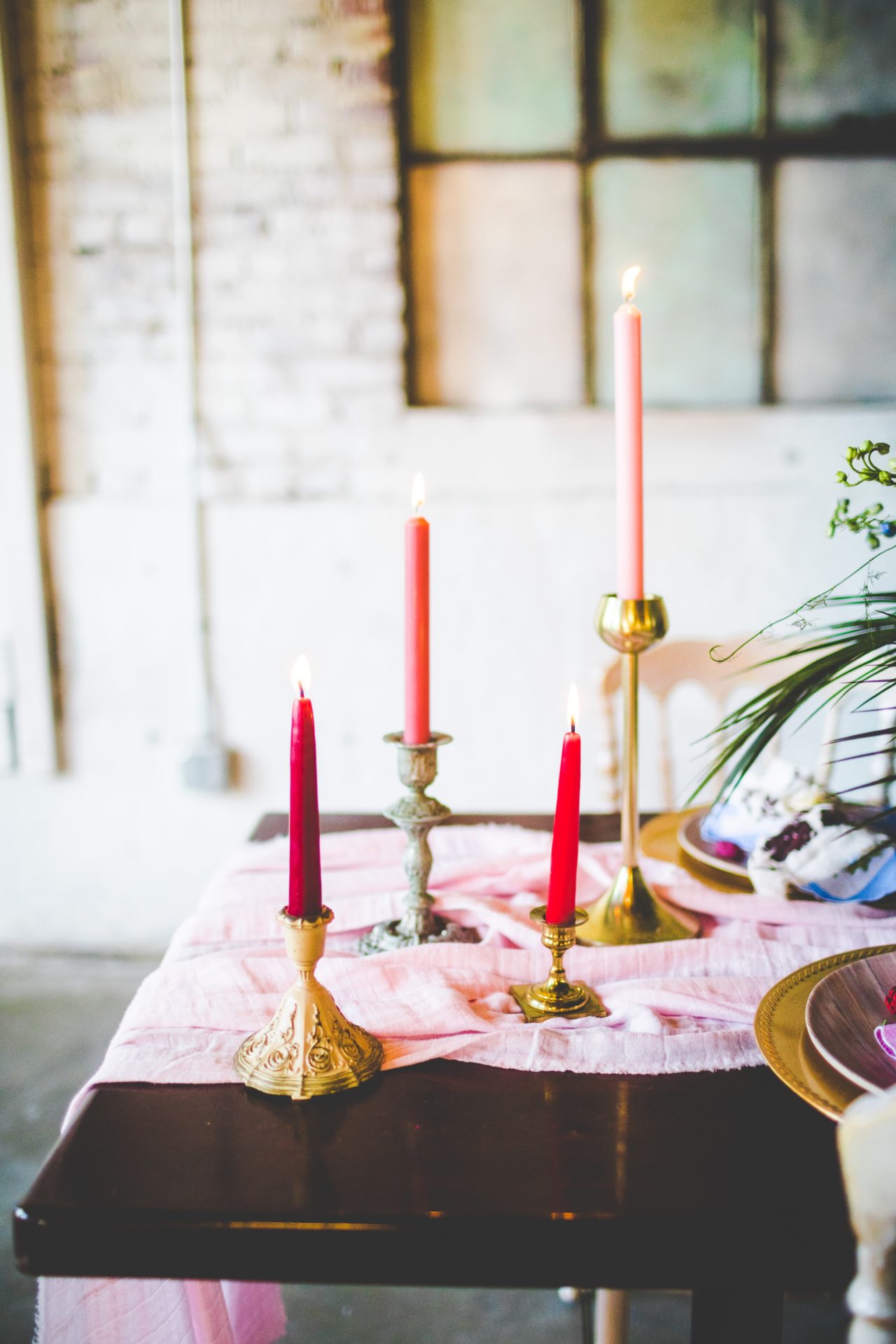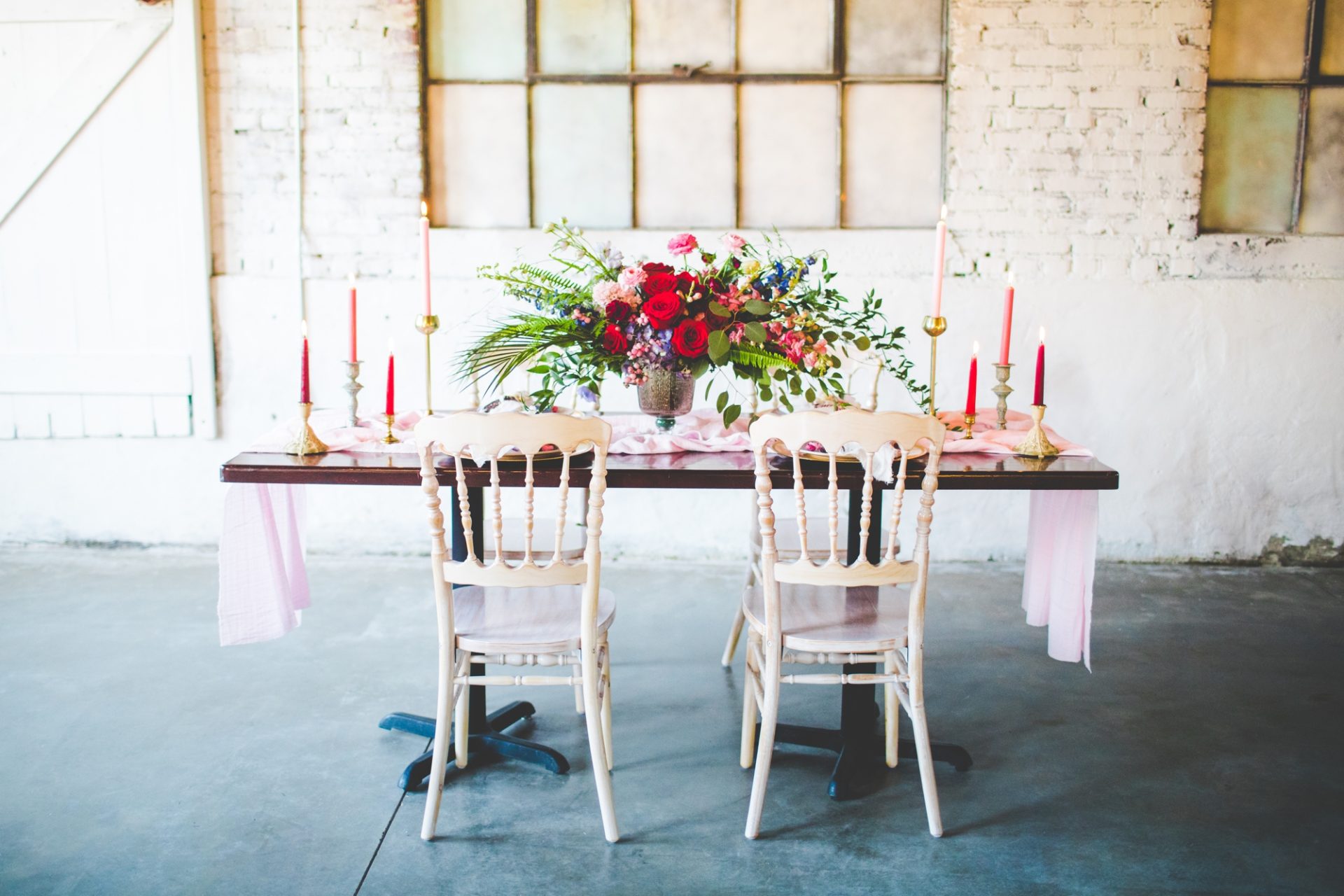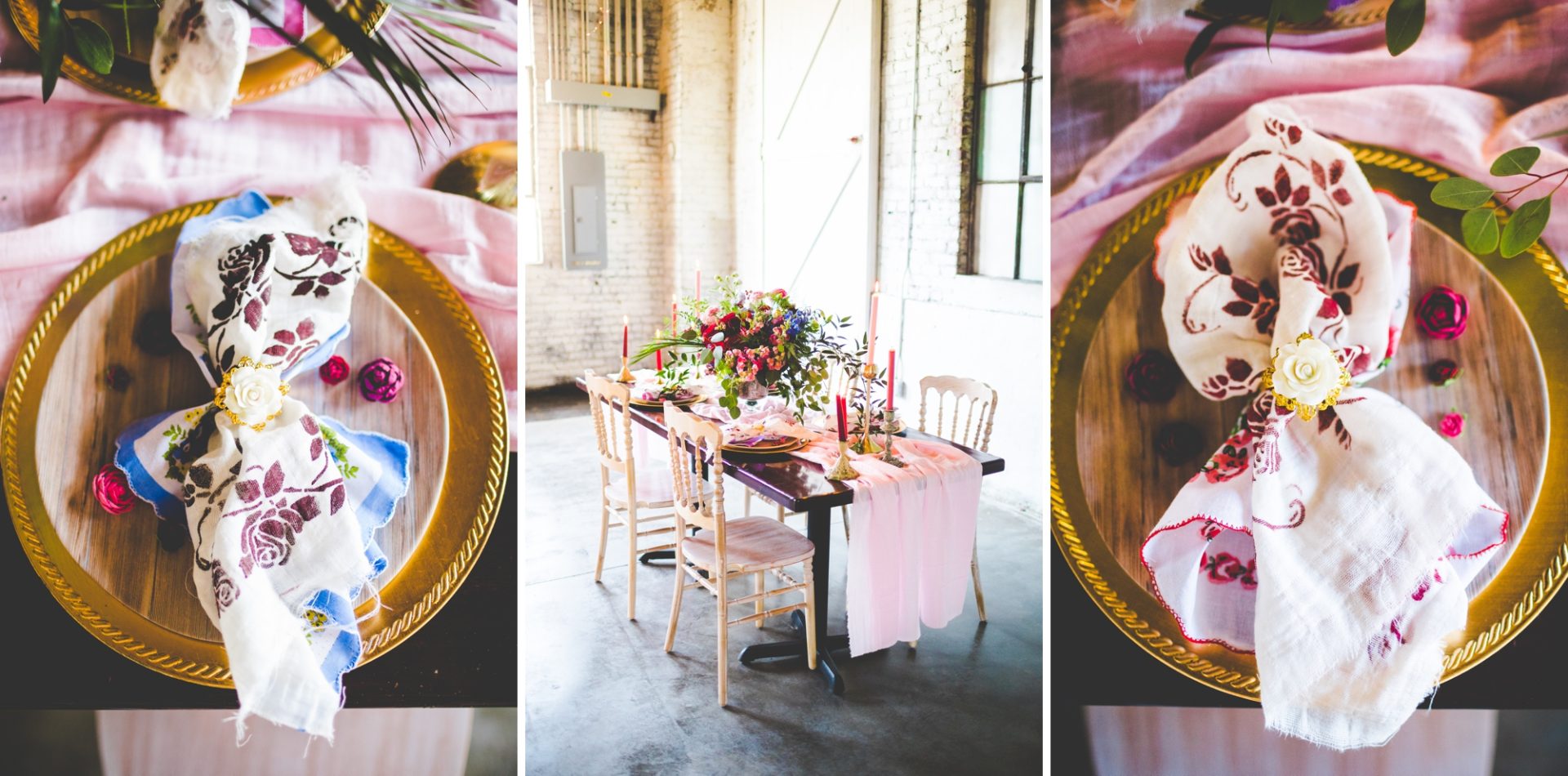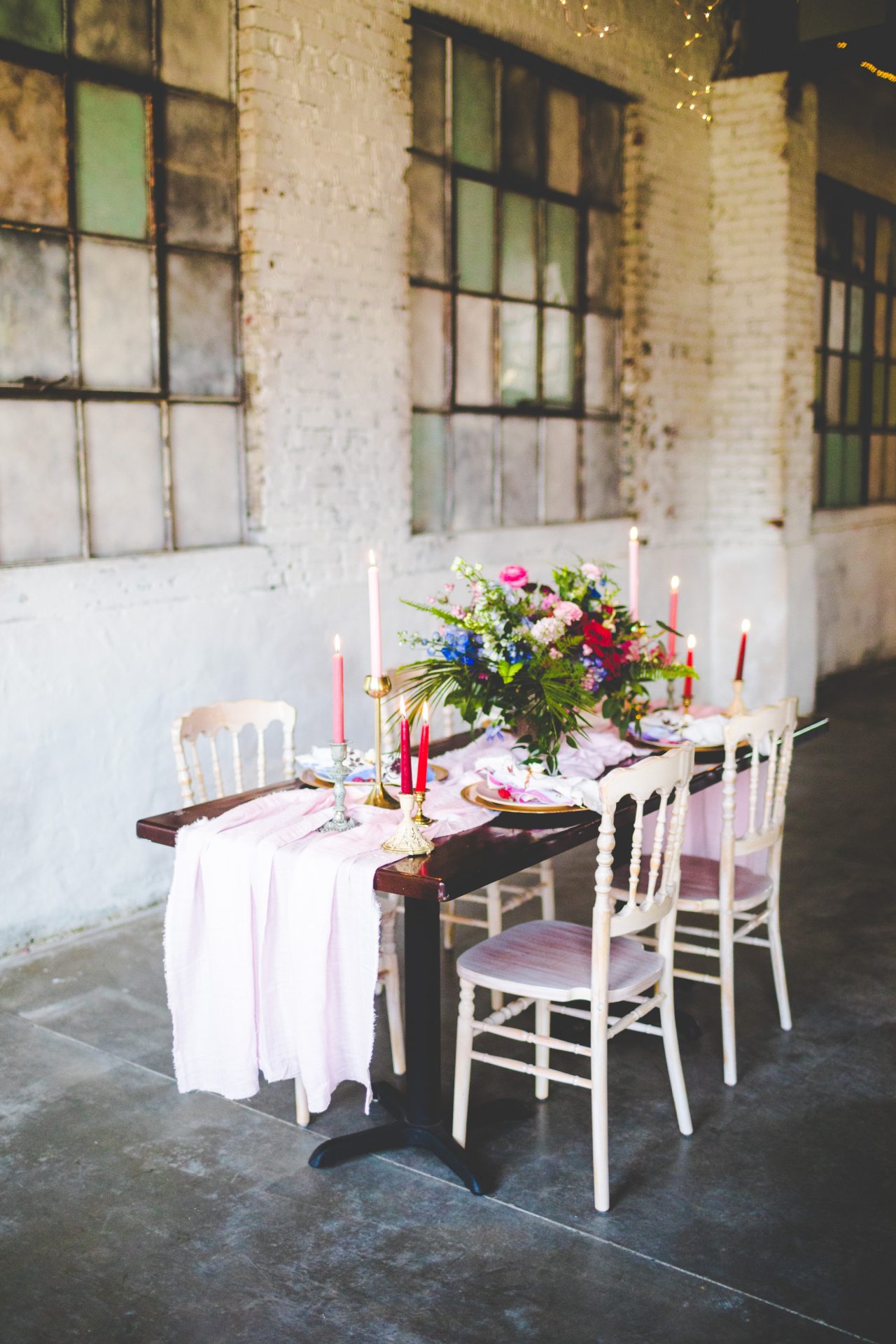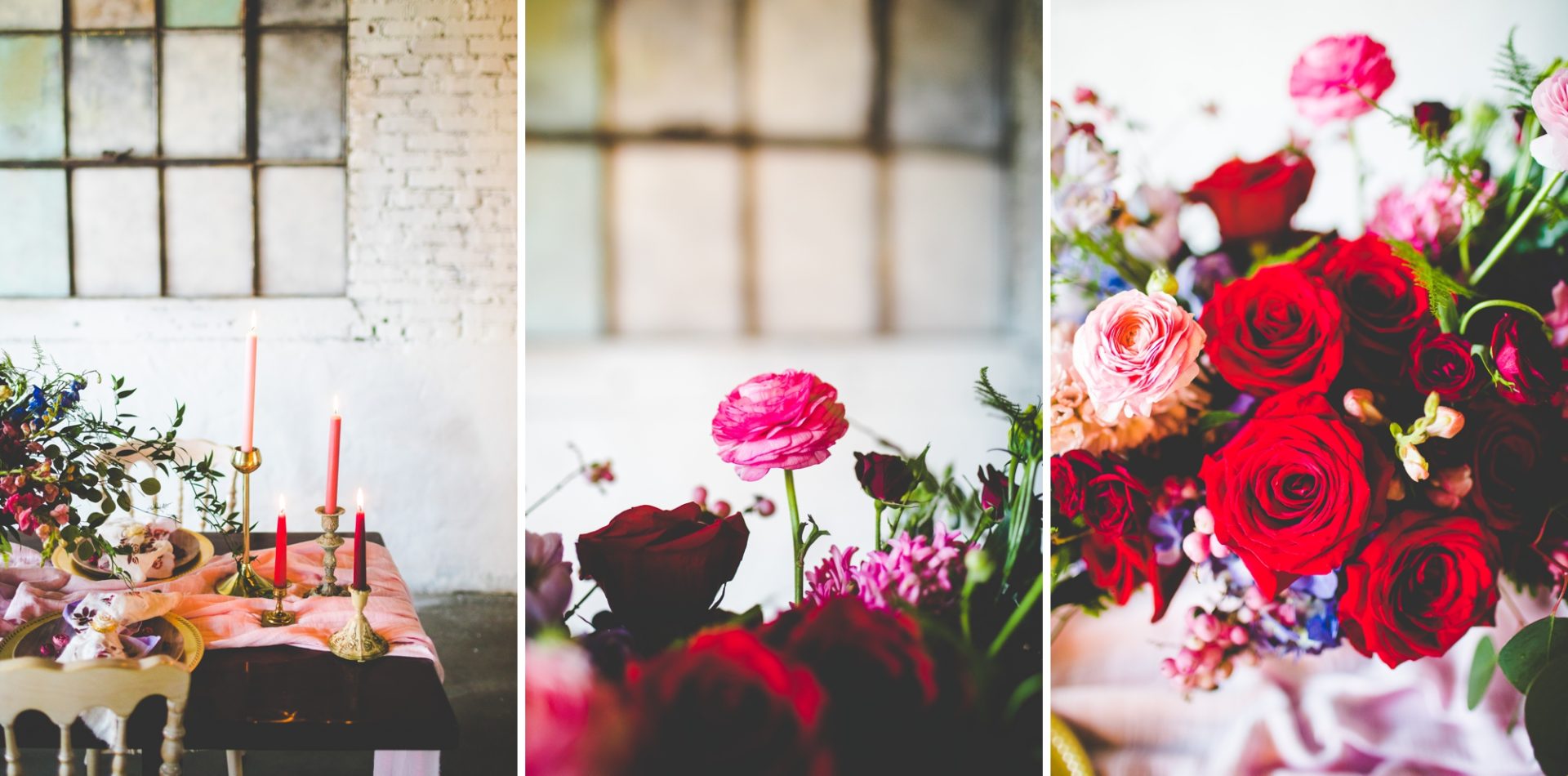 Isn't that centerpiece by Bloom so gorgeous?! Can't even get over it!
I love this rose patterned ballgown so much and, after shooting it at a Click Away class, I kept brainstorming where I could photograph it next. I couldn't shake the idea of an industrial, modern setting with lots of pops of color and The Brick Ballroom, Shae, Vidi, and Bloom all brought this vision to life! Definitely check them out if you're planning a wedding, y'all! They are so fun and this shoot was a blast – and I say that as someone who burned their hand on a steamer right before the shooting started! Ha!
Siloam Springs Venue: Brick Ballroom (Heather is amazing, y'all!) // Dress: Amazon // Flowers: Chelle at Bloom// Makeup: Shae from Brushed Beauty Studio in Fayetteville  // Model: Vidi for Sculp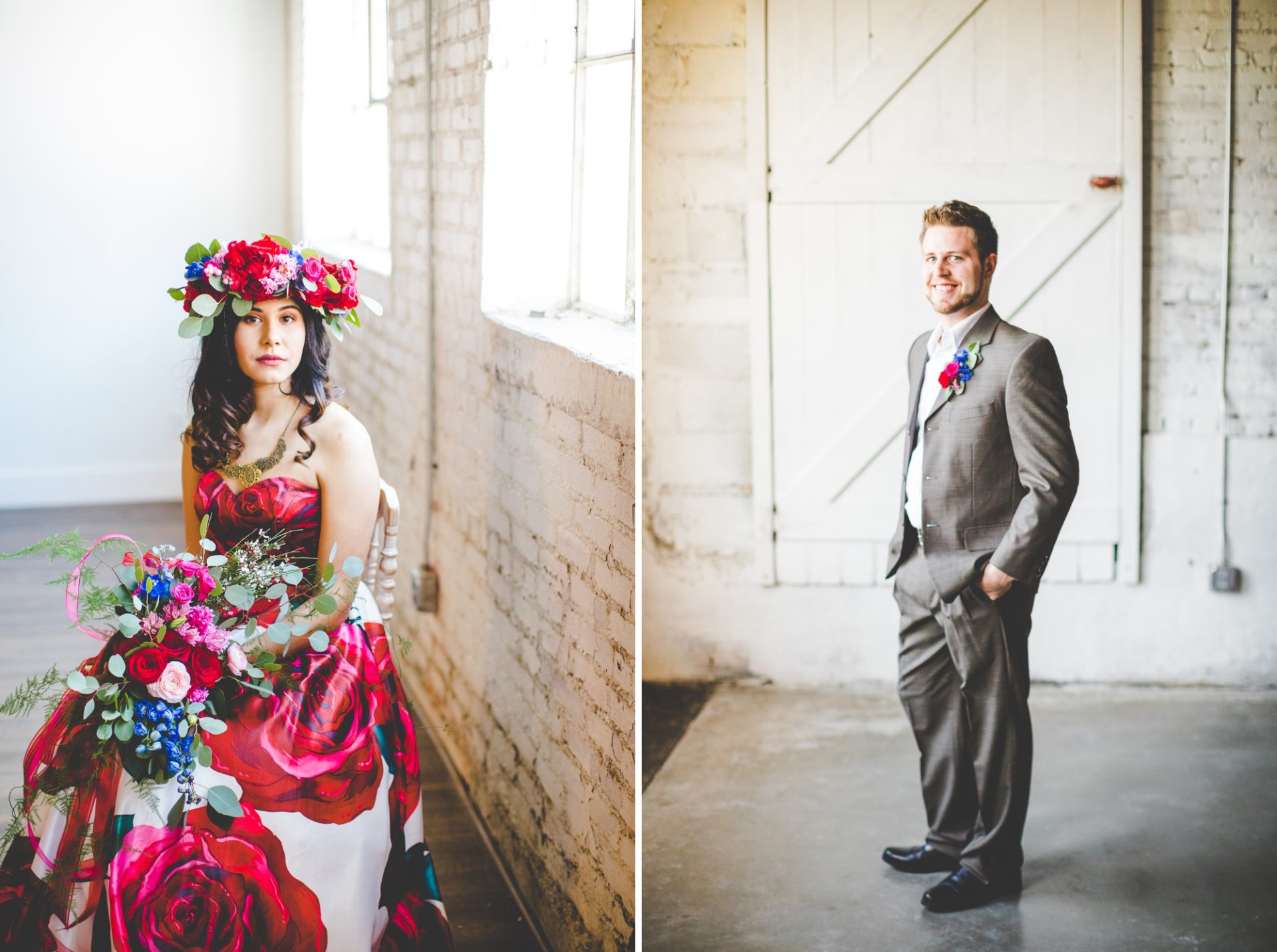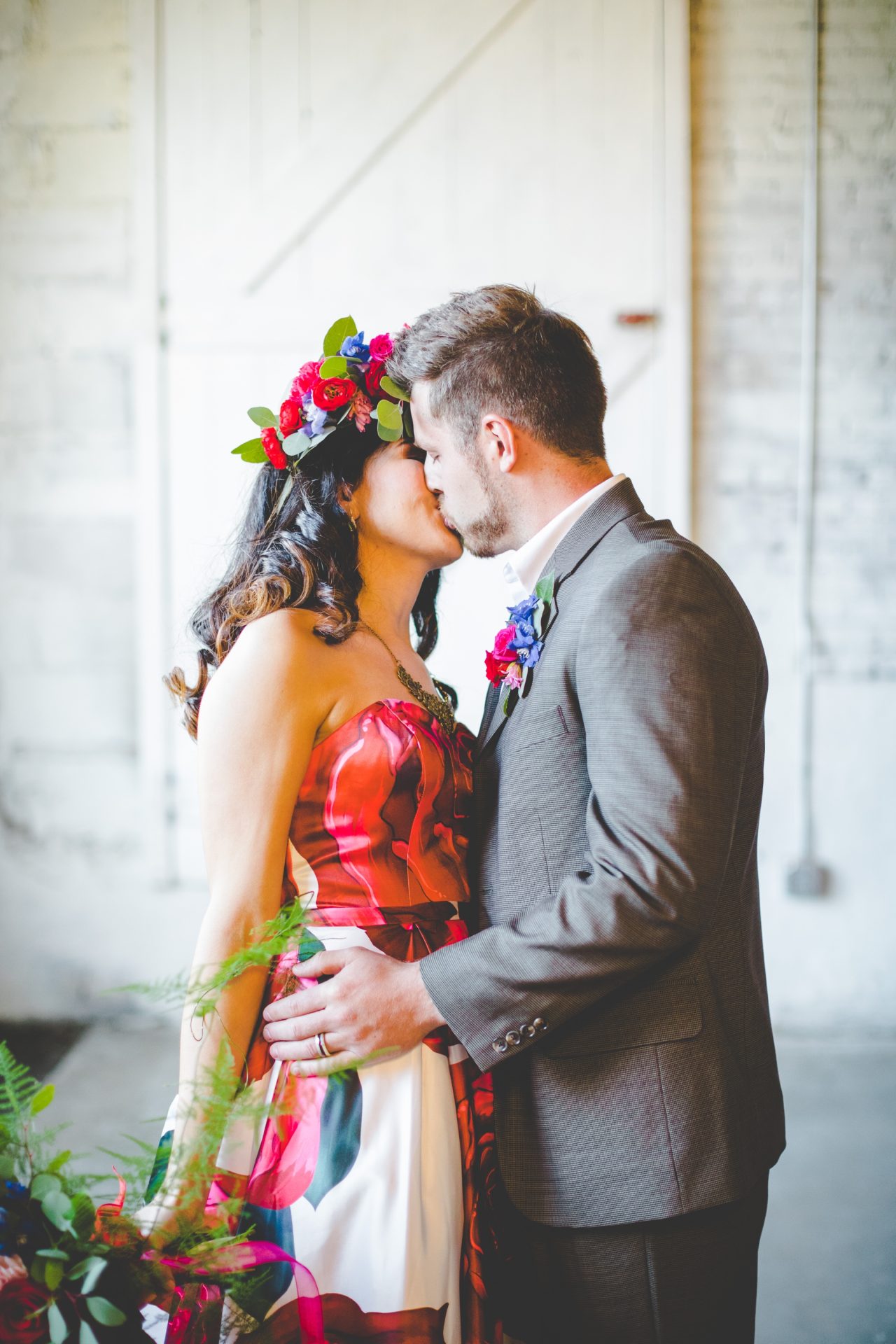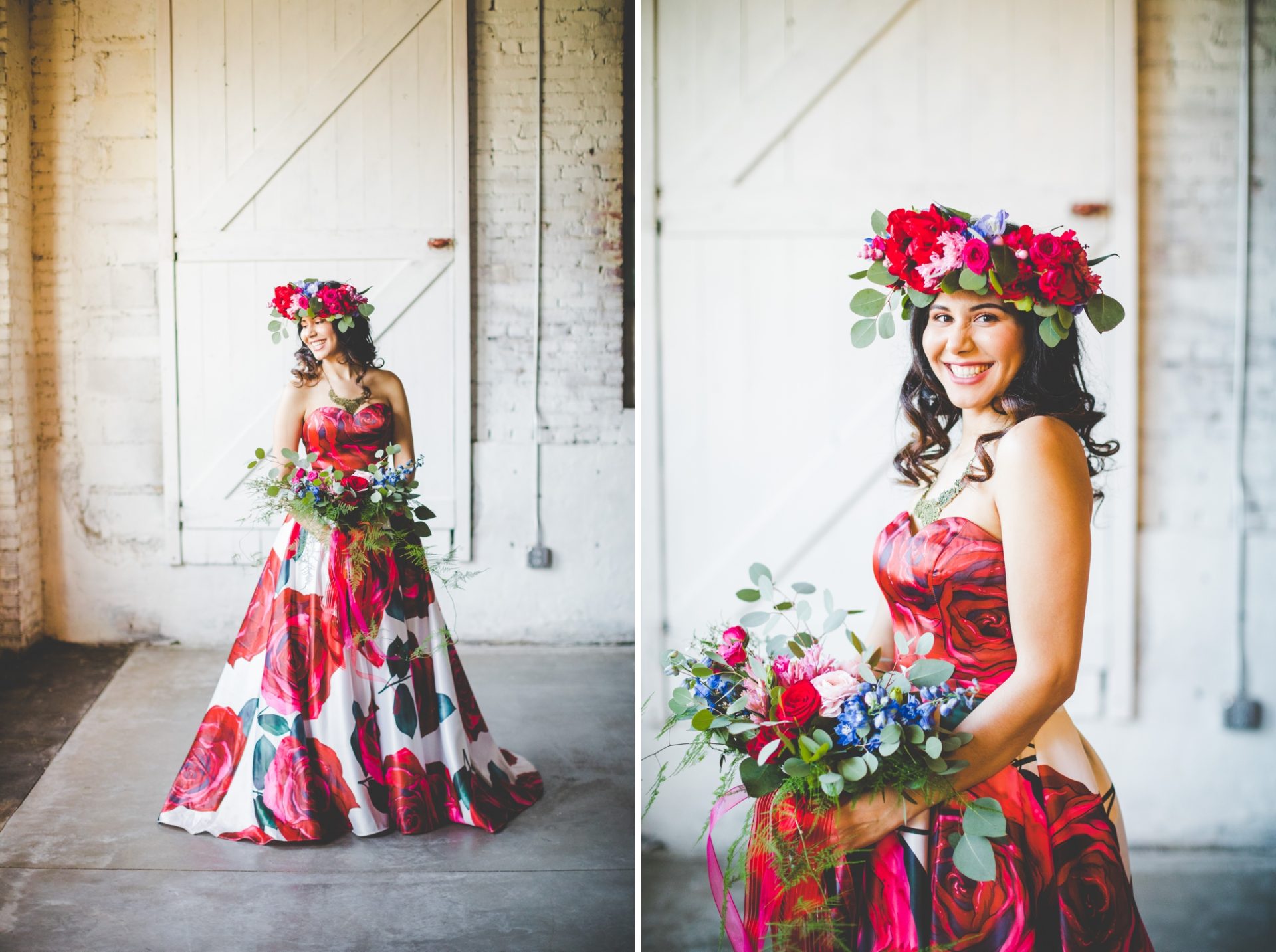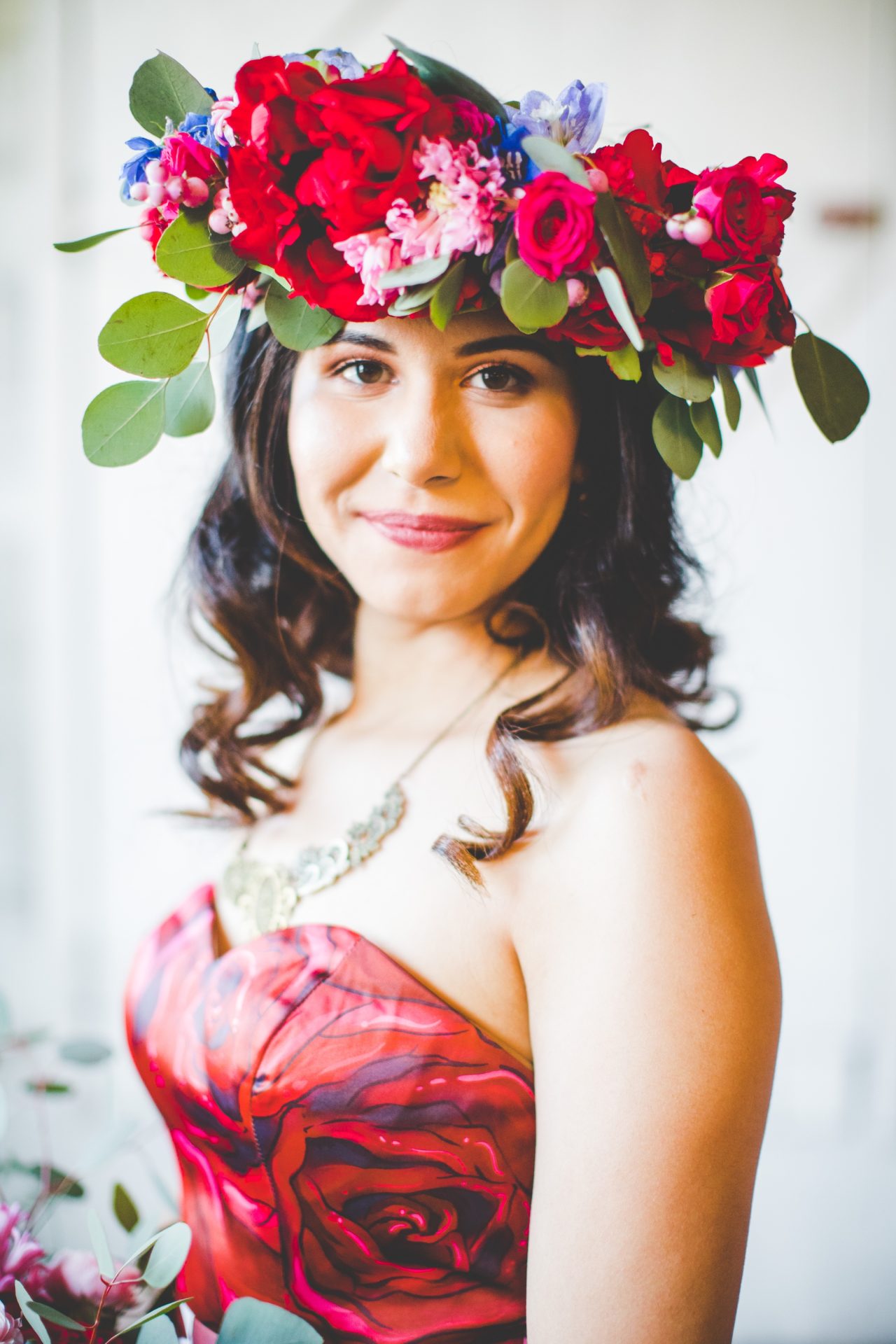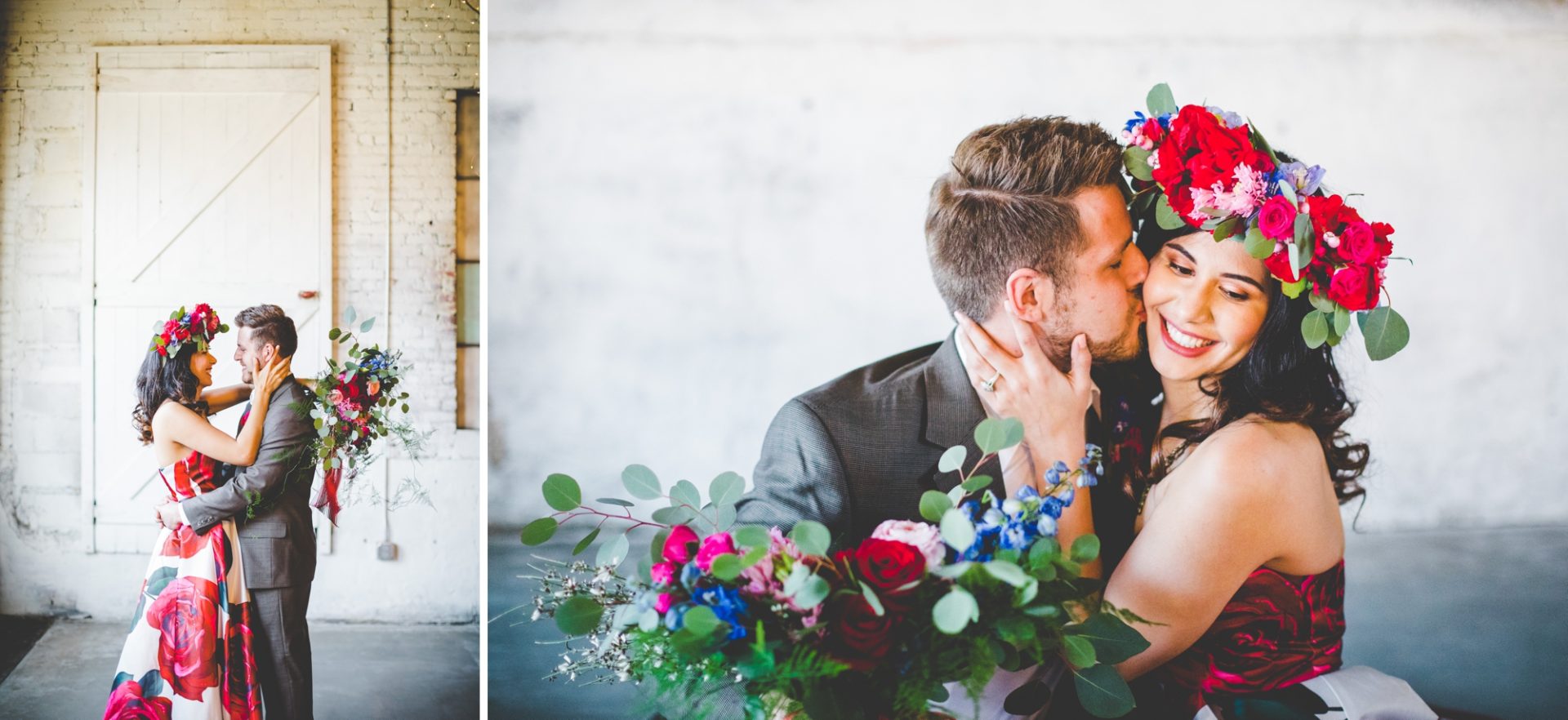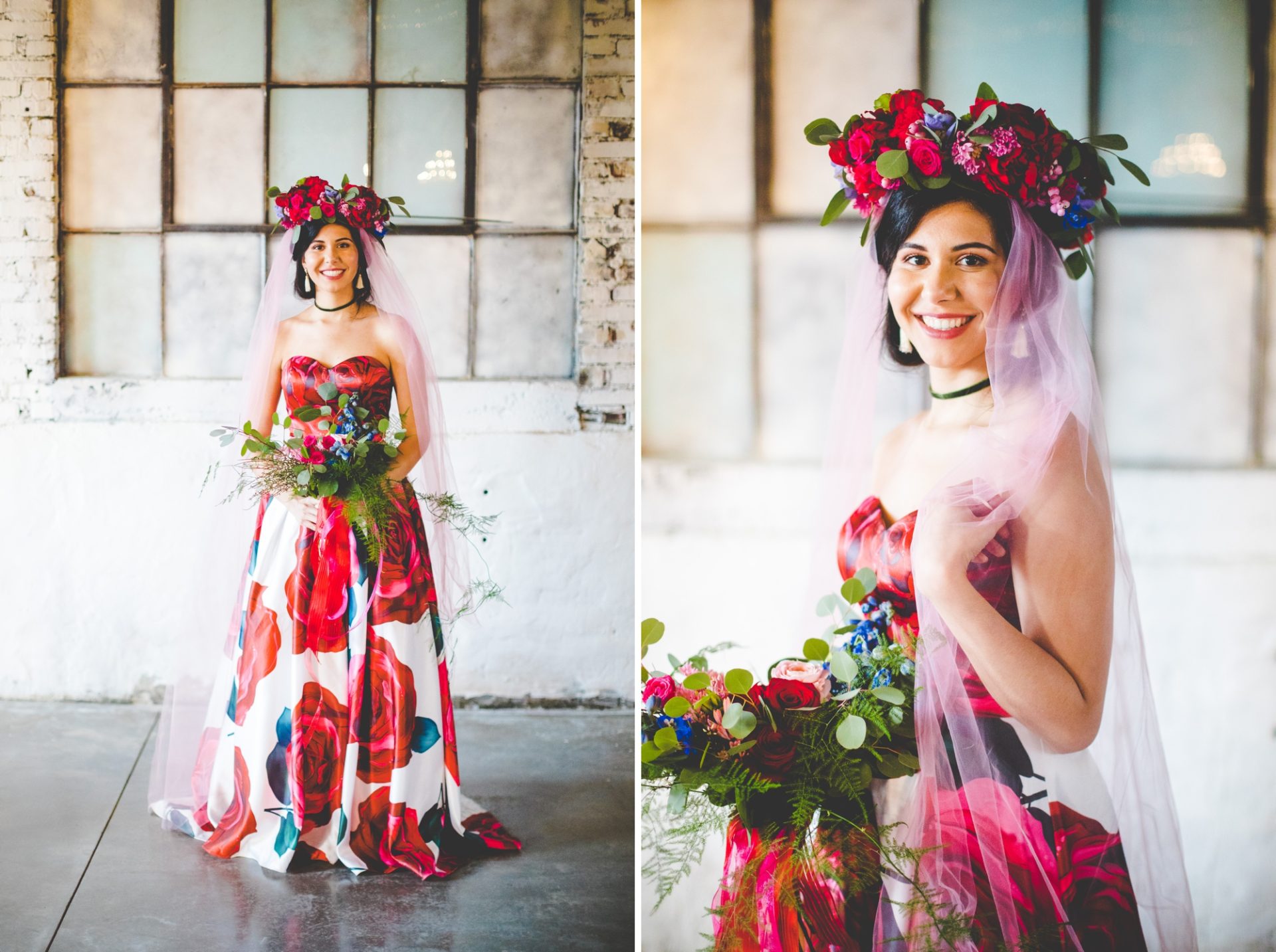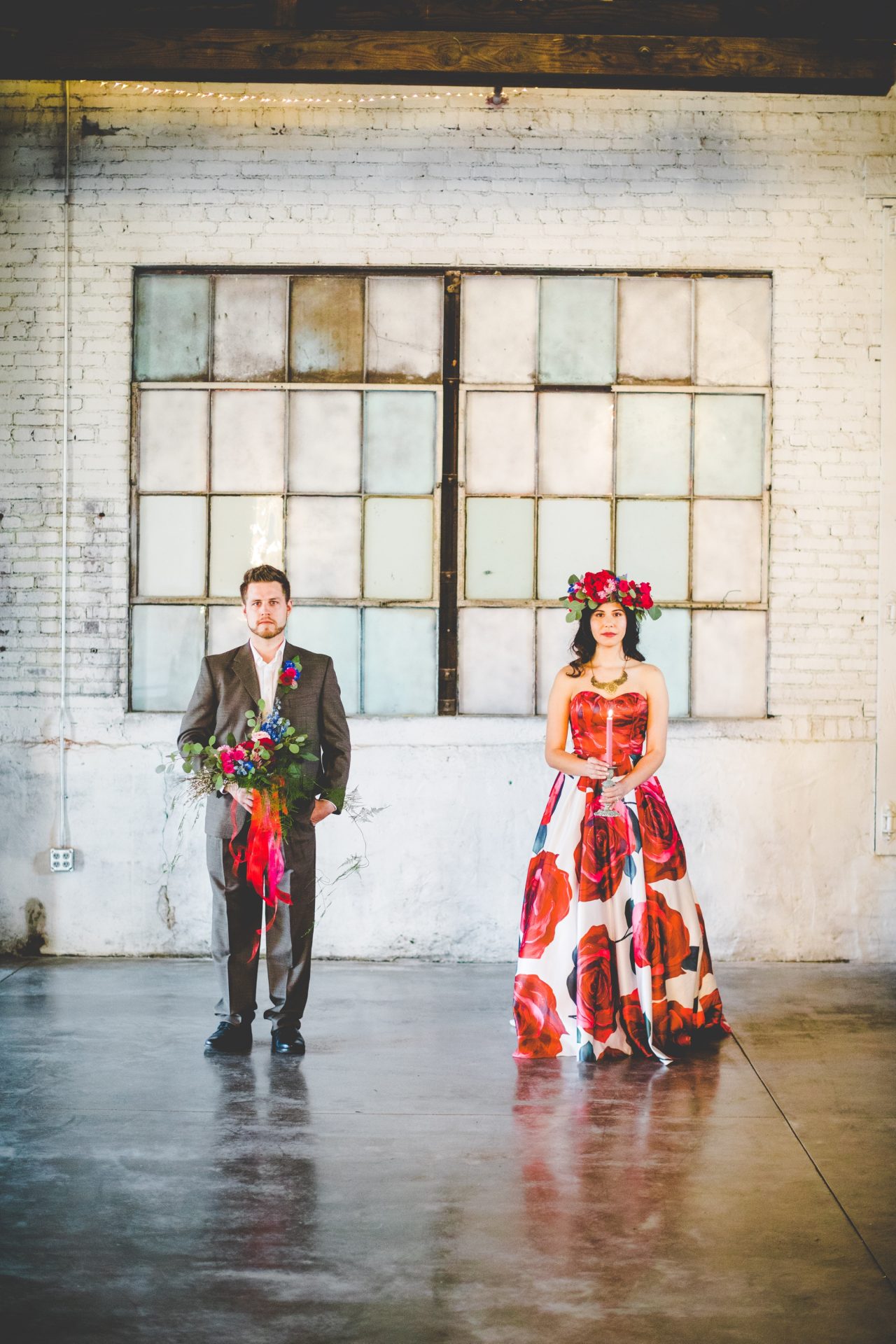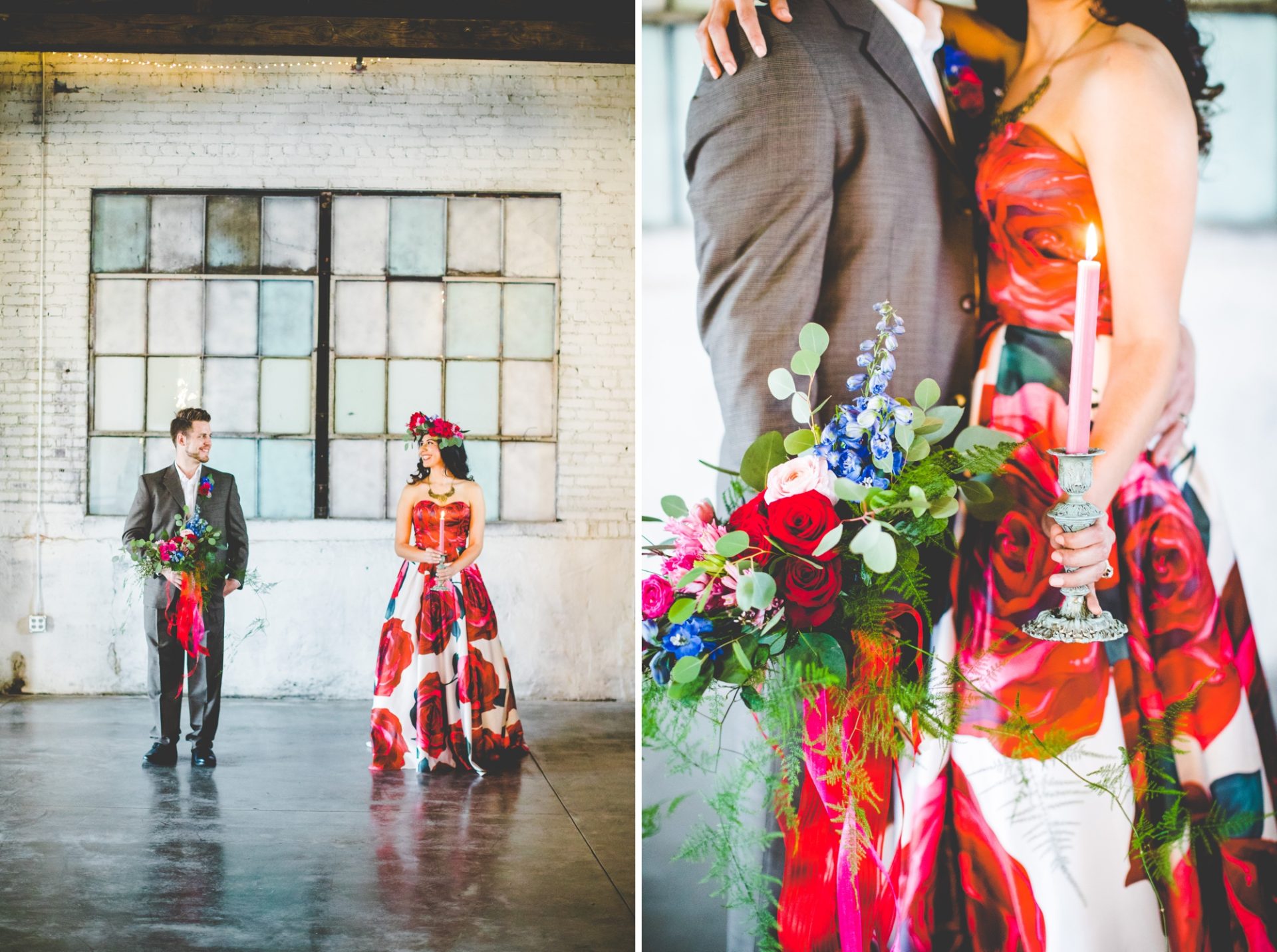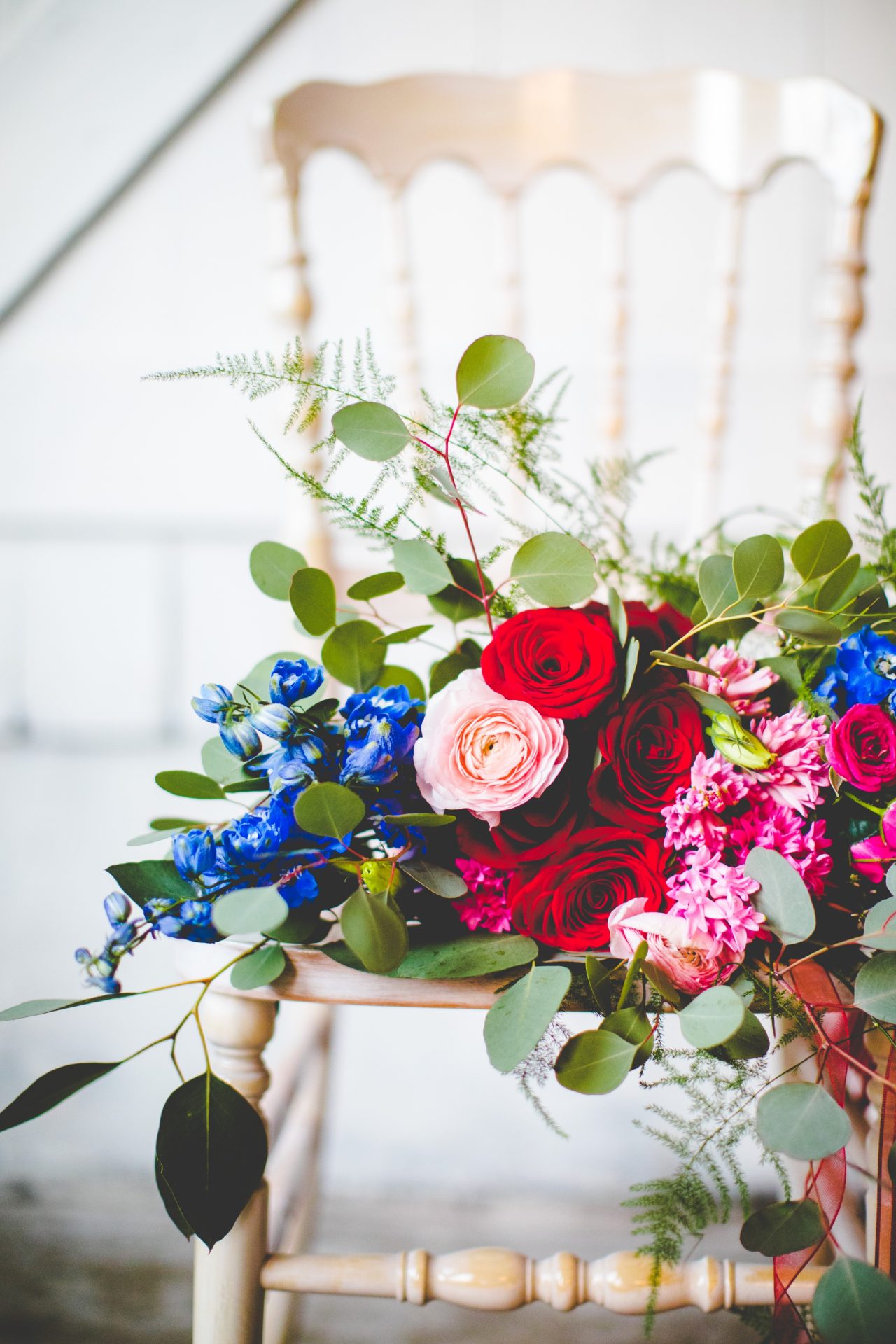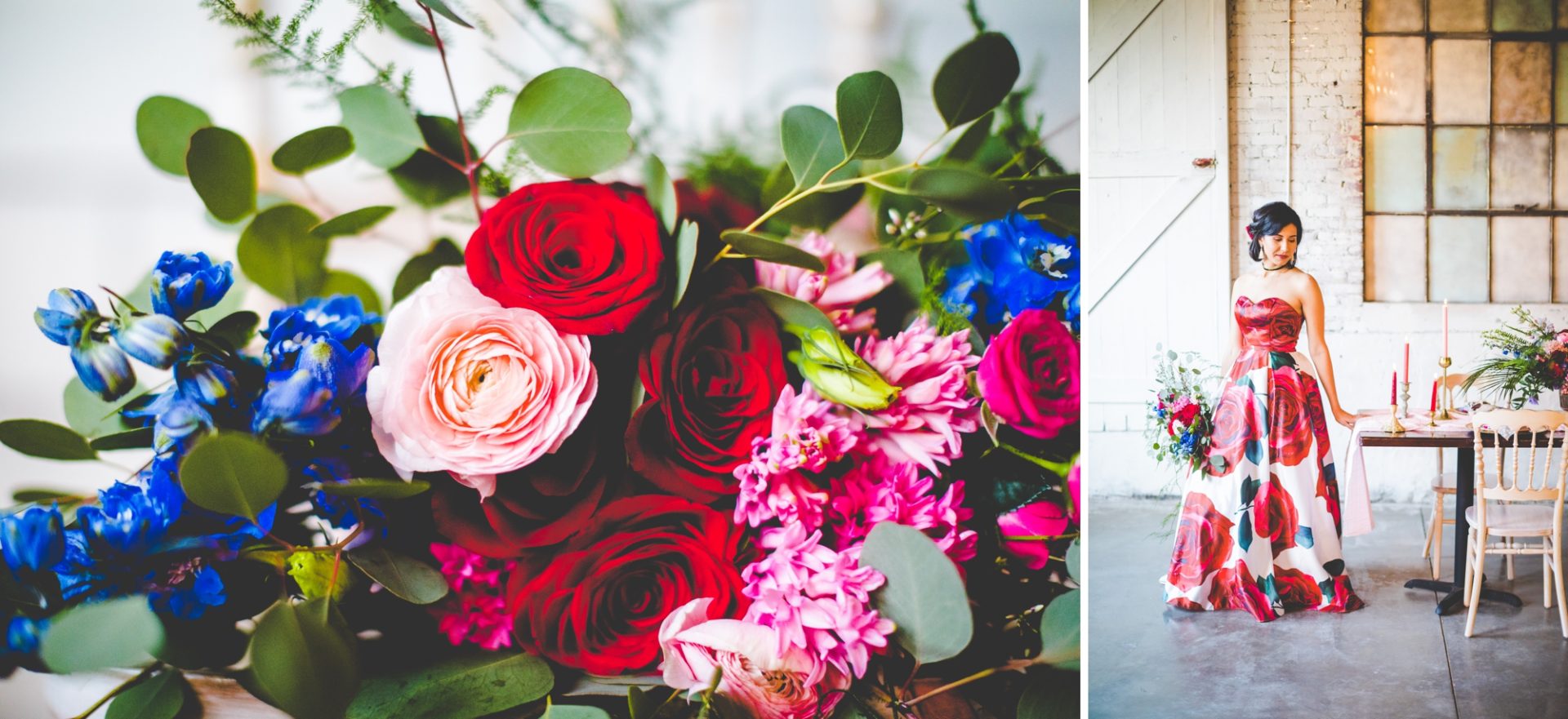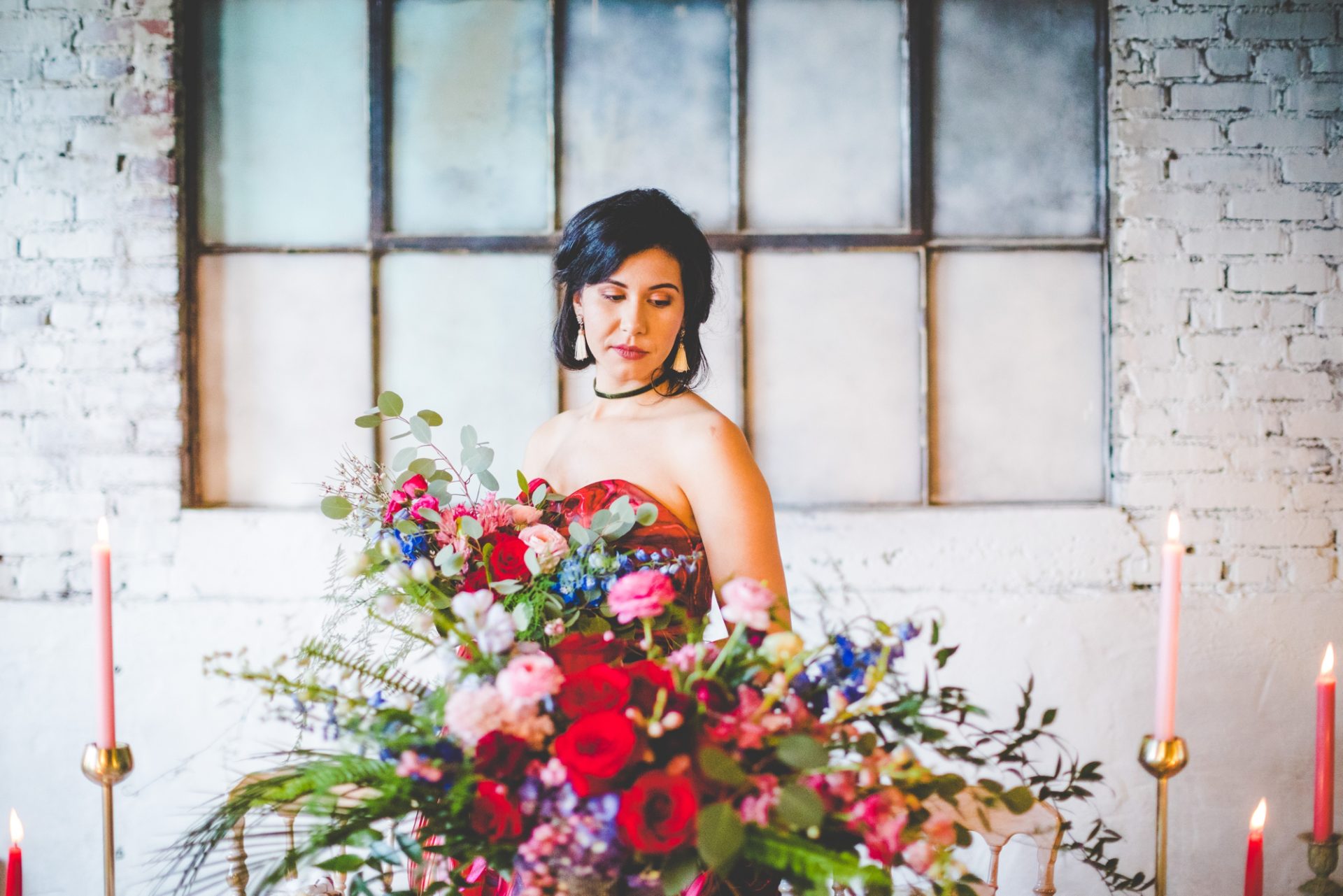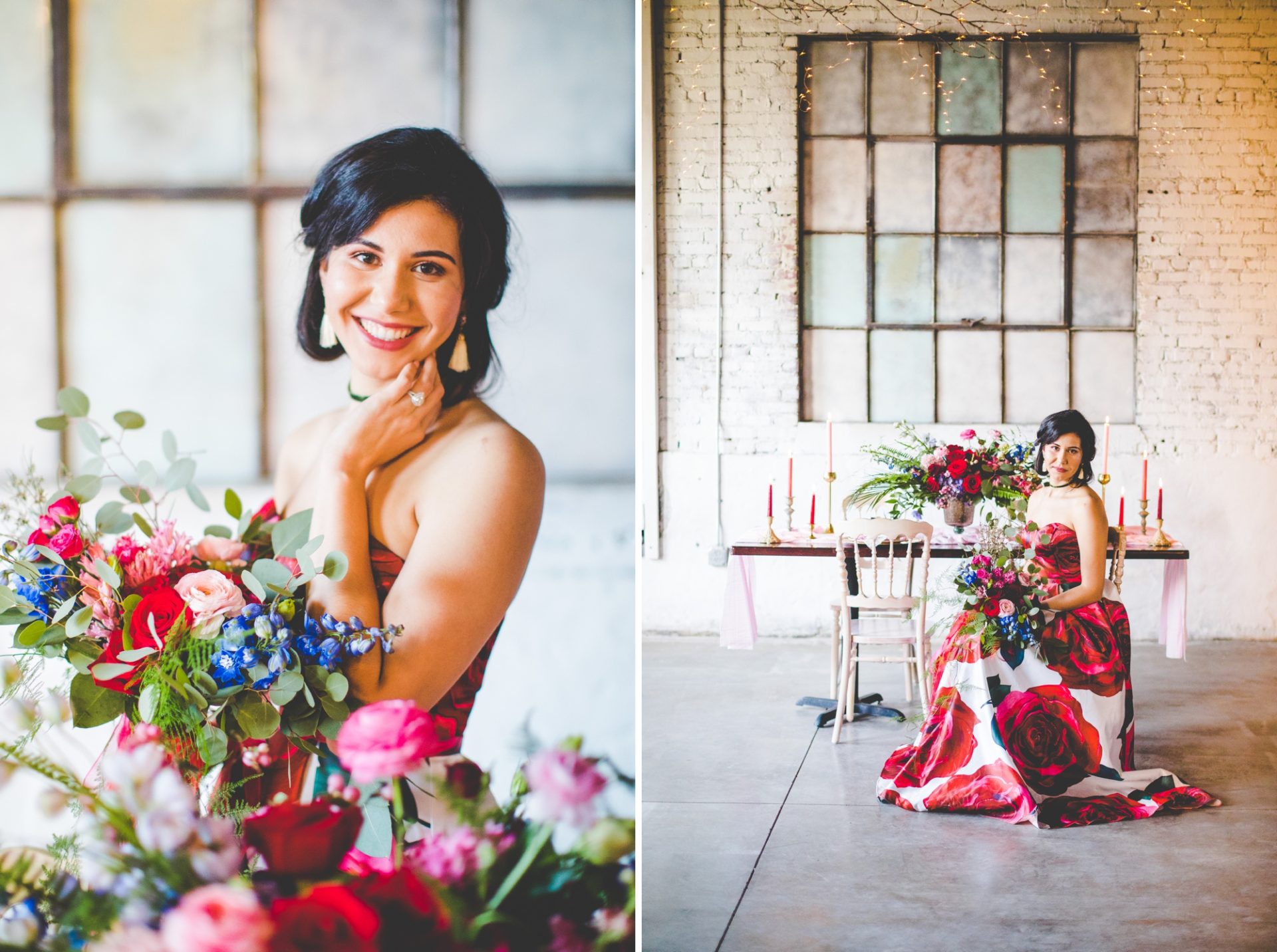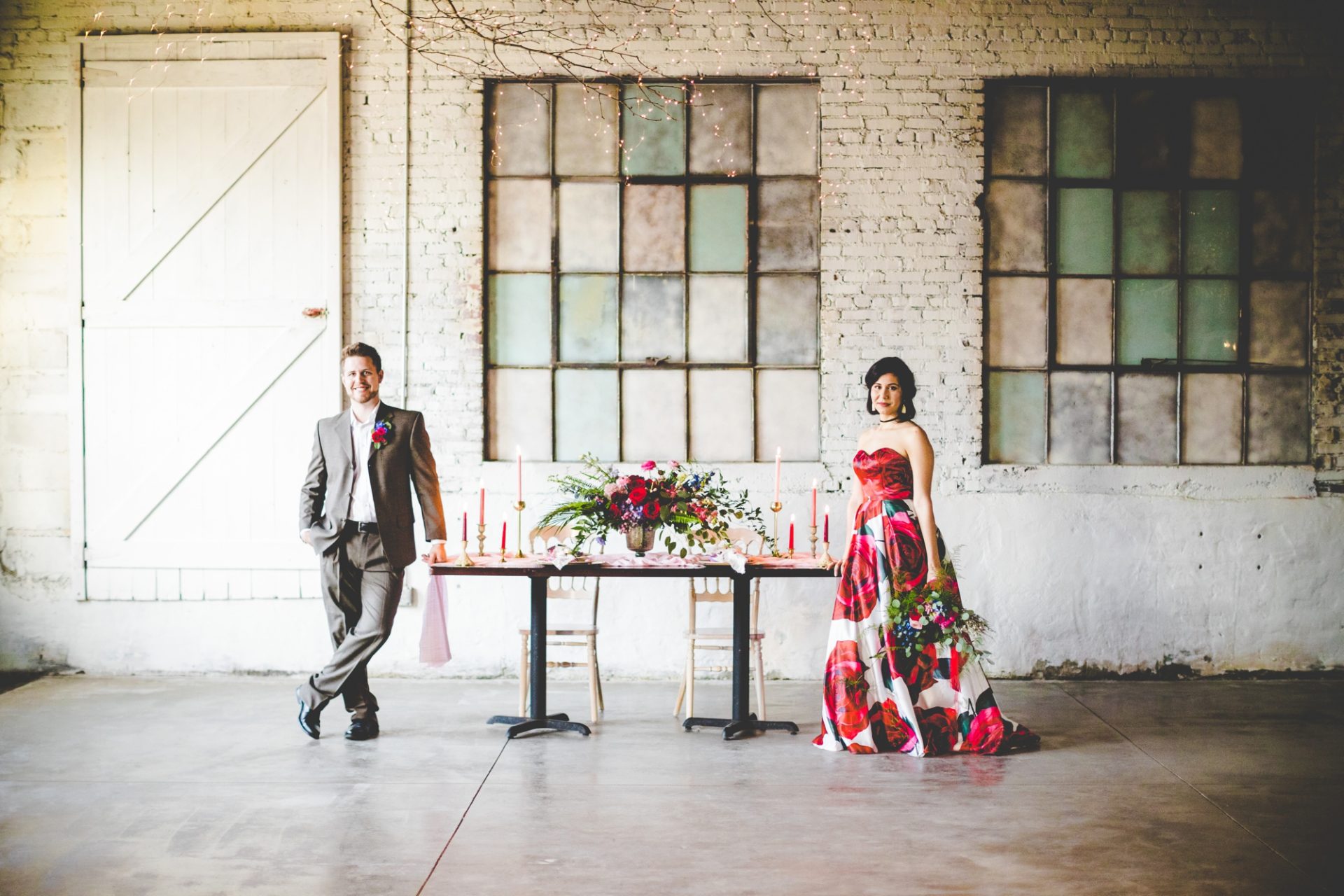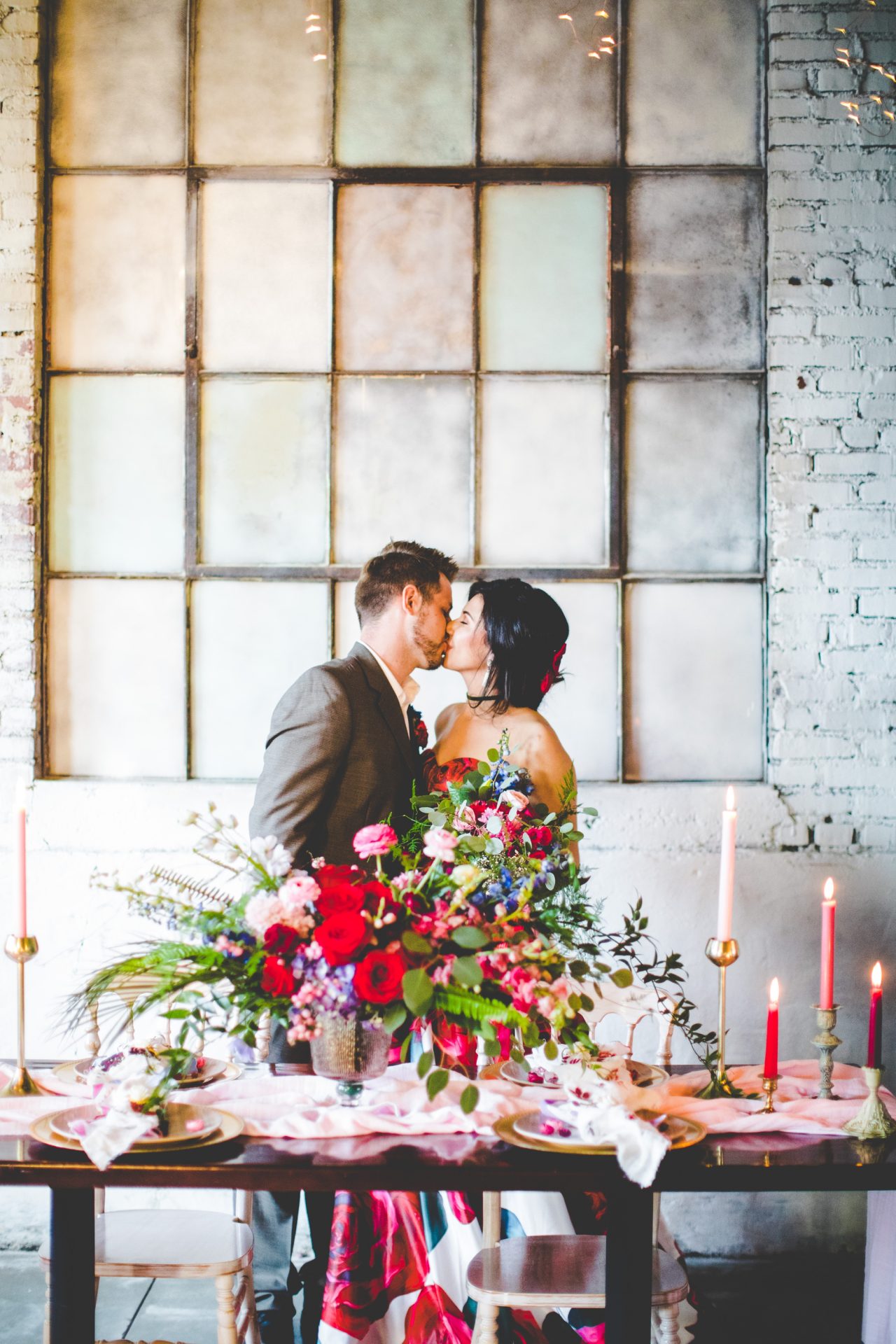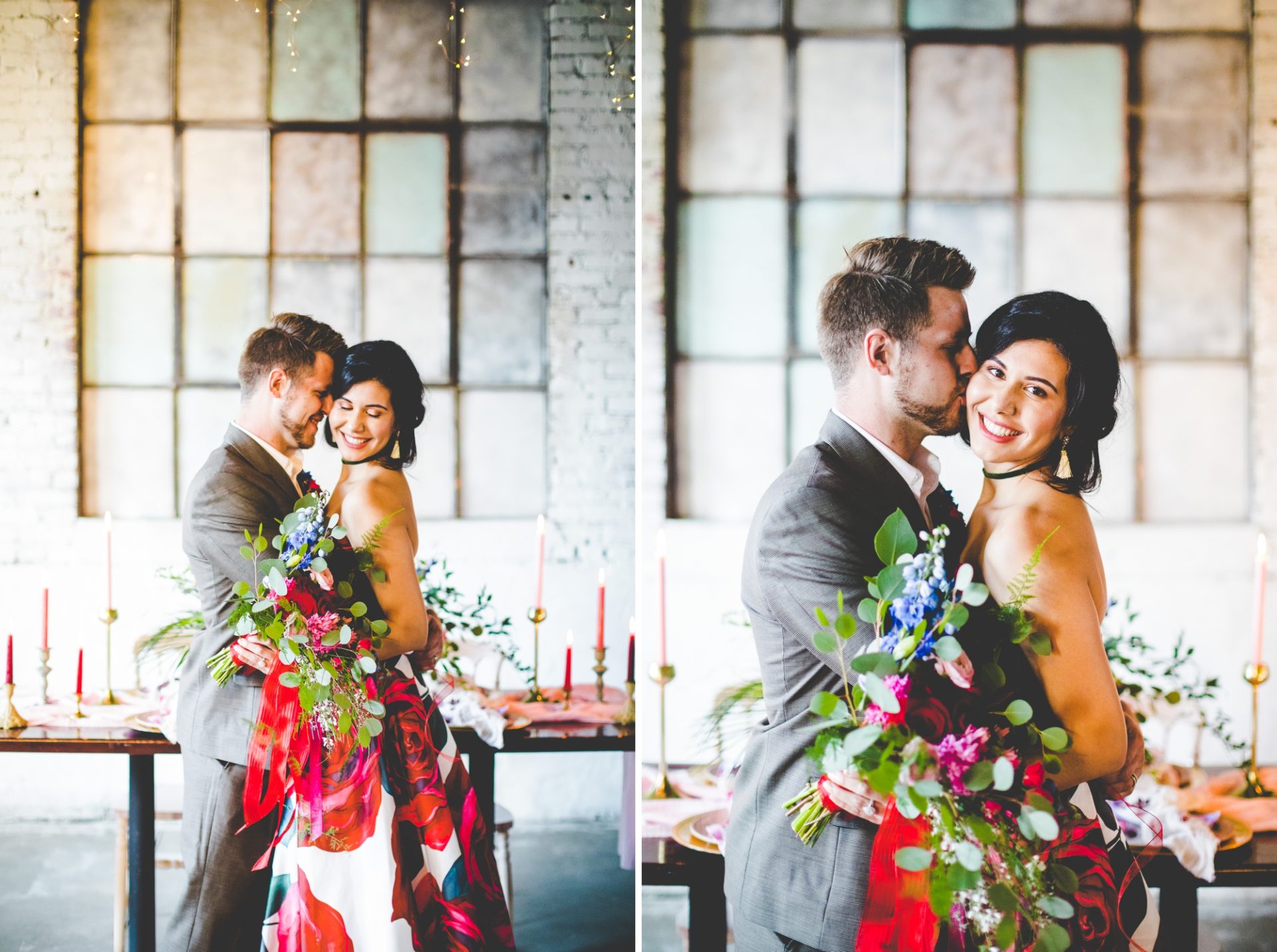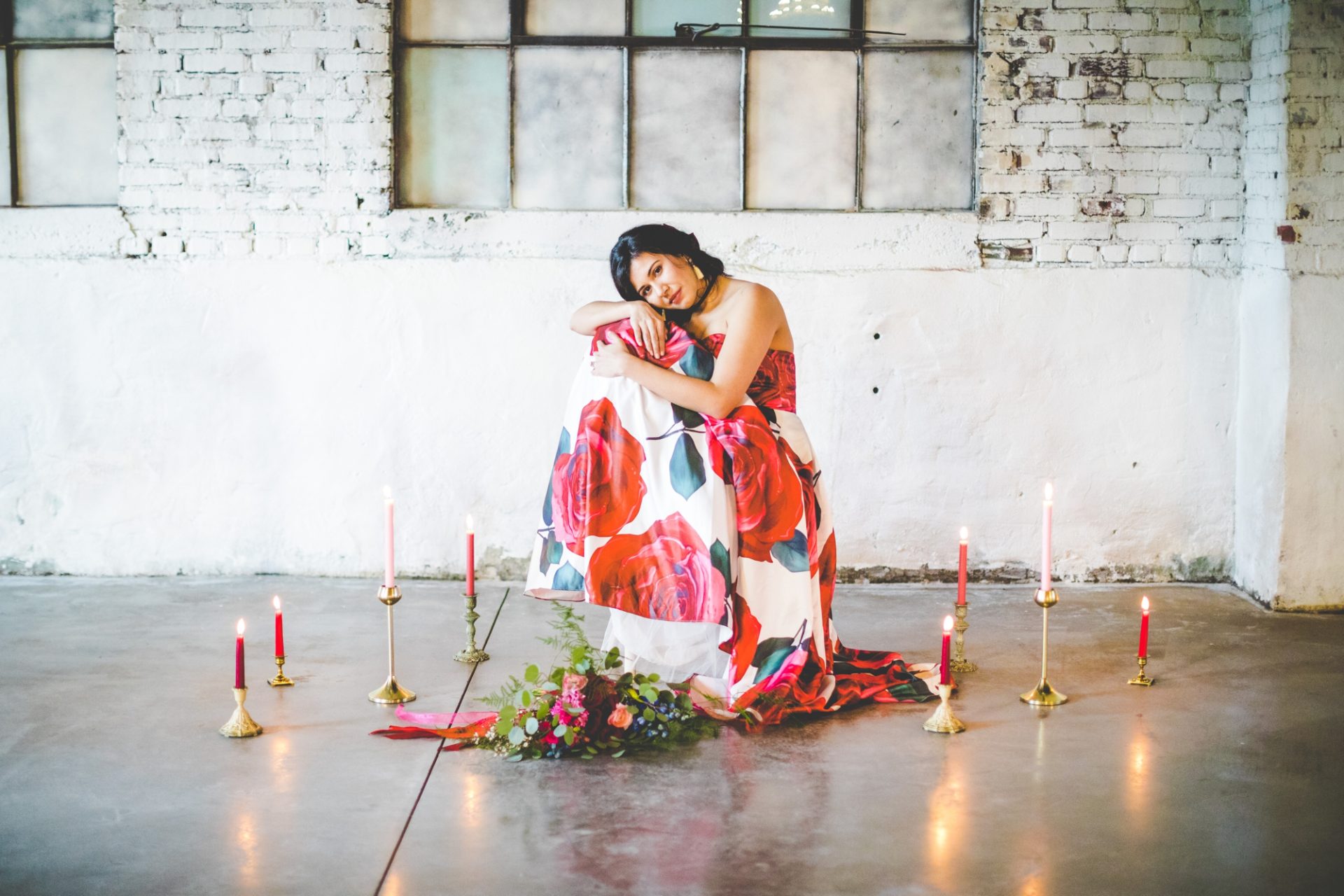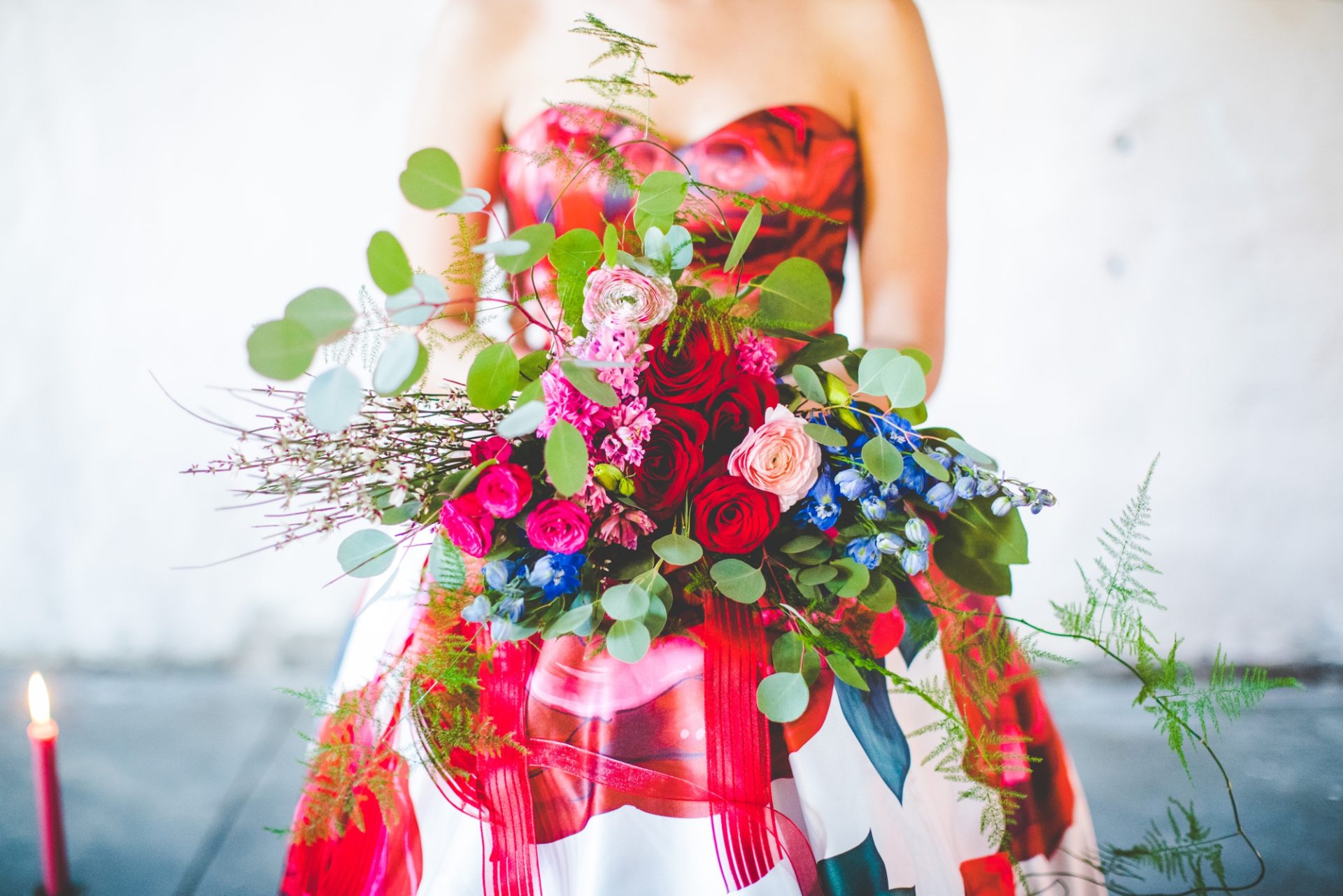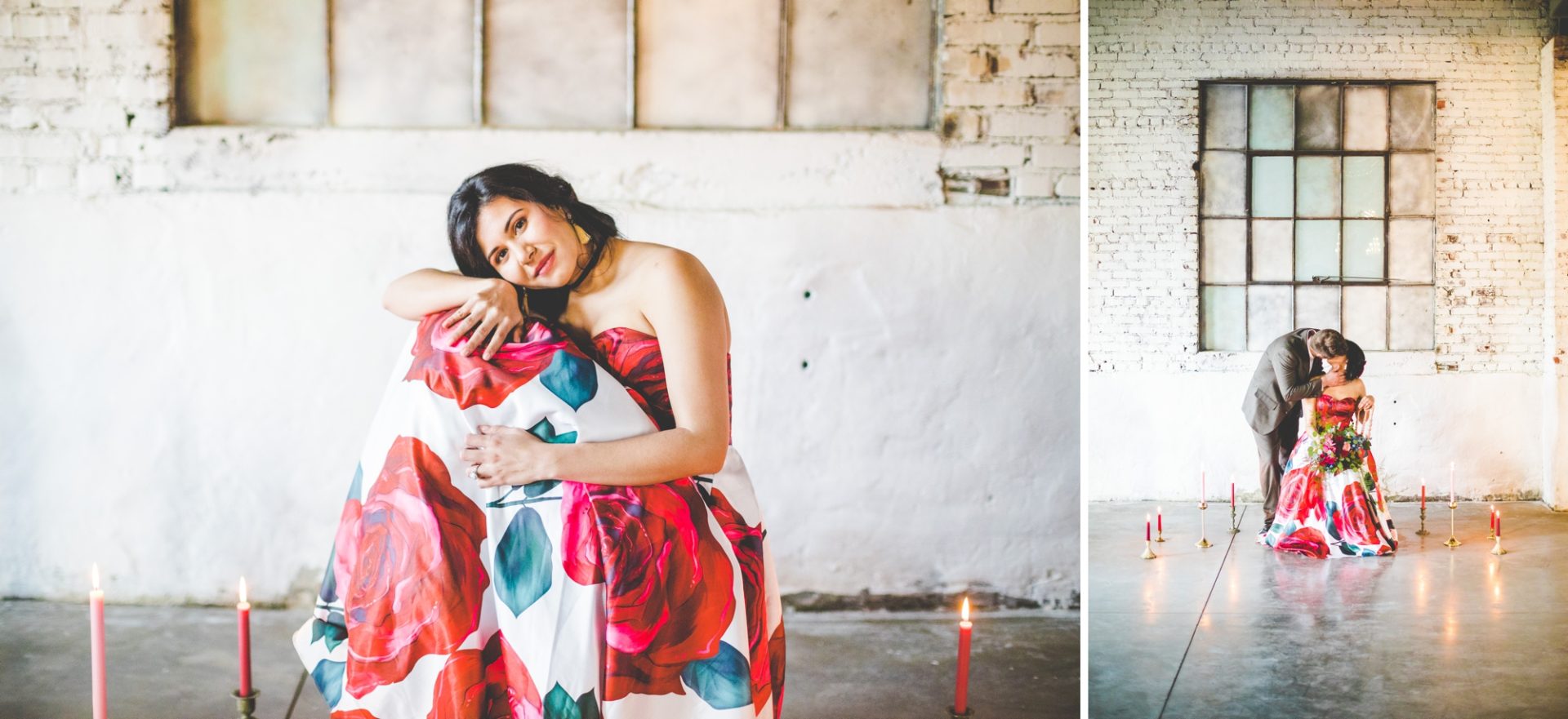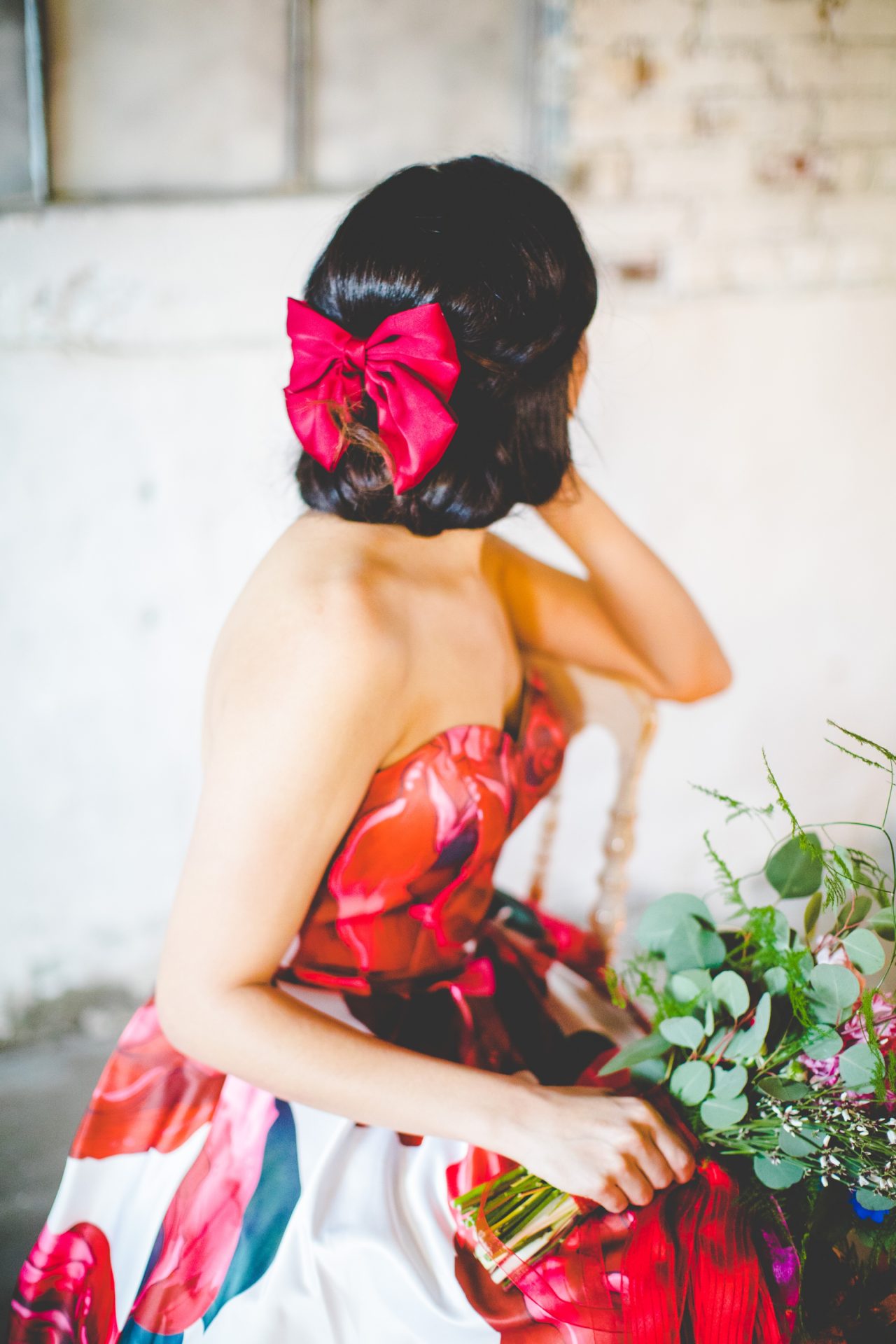 Weddings | Engagements | Seniors | Families | Personal
Arkansas wedding photographer Lissa Chandler is a creative and fun loving photographer based in Fayetteville who loves documenting the chaos and love in wedding days and family portraits. Lissa travels nationwide to photograph wildly in love couples all over the US and photographs weddings primarily in Fayetteville, Bentonville, Rogers, Northwest Arkansas, Kansas City, St. Louis, Little Rock, Dallas, and Tulsa. And as she wrote this? She totally had a pup sitting at her feet and a vase of awesome – and colorful! – wildflowers right beside her.



SaveSaveSaveSave