Y'all! I am FINALLY (all caps + in bold) back to a place where I can start booking weddings at a normal rate again (had to take a break for a hot minute!) and, to celebrate this, I am writing a ten part wedding series to guide couples as they plan awesome wedding days in Northwest Arkansas + beyond. Initially, I was going to do this as a PDF for all wedding inquiries but it just feels right to write this as a blog series instead. Blogging is, like, my roots. Haha. So! Here we go!
Listen here or read on below to hear all about engagement sessions in Northwest Arkansas! Keep in mind that the text below isn't a direct transcript – it was written first – but I totally get that, sometimes, we just want to listen to media instead of reading it. So thrilled you are here!!

Cheers To You! Volume One: Do We Need Engagement Photos ?
Short Answer: Hell Yes!
Long Answer: Yes! Engagement photographs are so fun and a fantastic way for us to get to know each other. This is also an awesome time for y'all to get comfortable in front of the camera so that, on your wedding day, photos feel just like riding a bike. I love these shoots!
Disclaimer: While I freaking love engagement sessions and love getting to know my couples at their engagement shoots, sometimes they aren't feasible. Many of my couples and weddings are out of state and, in those cases, travel can be a hurdle. While I'm always up to travel for an engagement session, engagement sessions are not mandatory. They're also not mandatory for local couples who aren't interested in engagement sessions. My first rule of weddings is this: If something is a hard no, it's a hard no. If it's a maybe, go for it!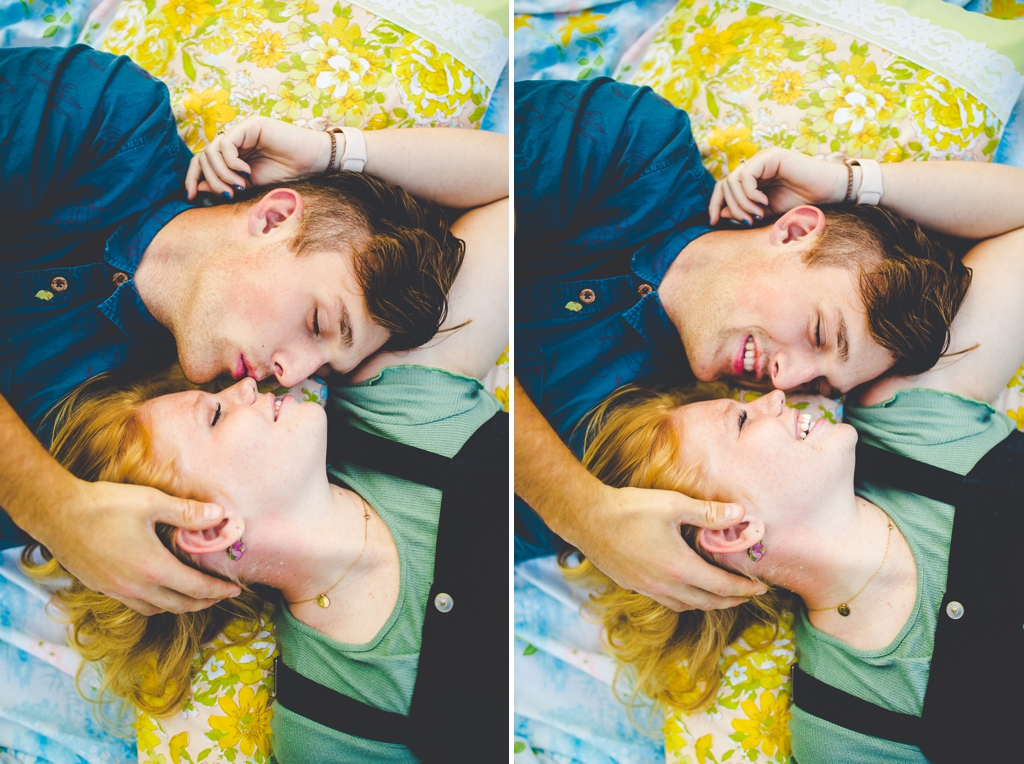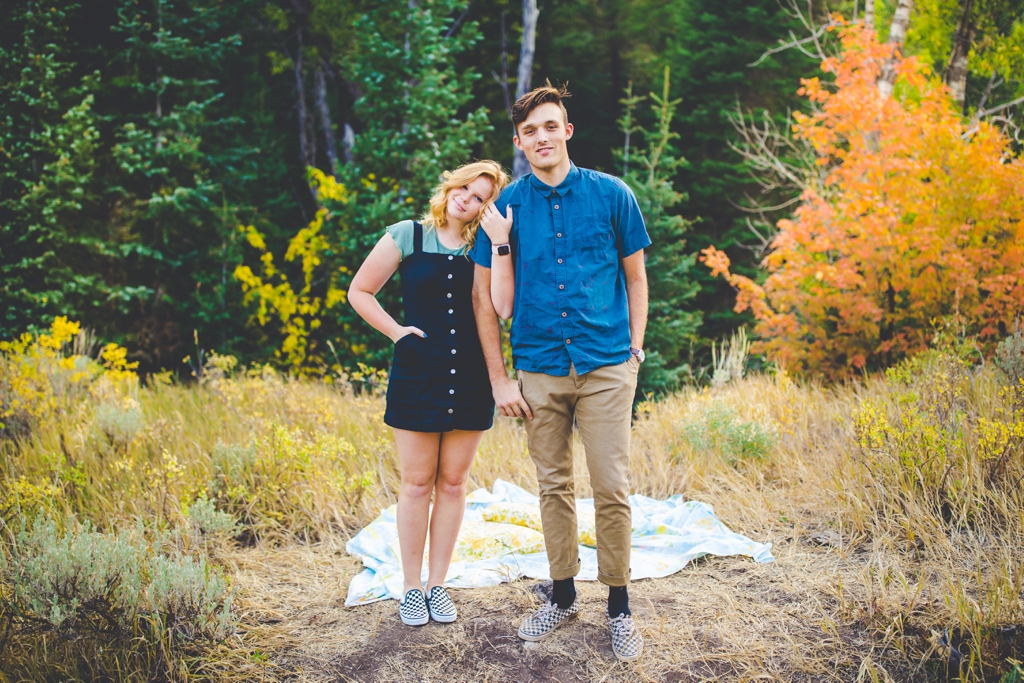 Engagement FAQs
How Long Do Engagement Sessions Last ?
My engagement sessions include up to two hours of shooting at two unique locations.
What does "two unique locations" mean? It means two spots within a twenty minute driving distance. Say you love nature and bookstores and you want to shoot in Fayetteville. For this, we could shoot at the Fayetteville Public Library, the Dickson Street Bookshop, or Pearl's Books. After, we'll follow the bookish portion of our shoot up with nature! This could be anywhere from Lake Fayetteville, Gulley Park, incredible fields, or any gorgeous nature area within twenty minutes of downtown Fayetteville.
At each location, we'll walk around and tell funny stories and you'll feel pretty awkward at the start of the shoot but, by the time we get to the end of our session and I've told you, like, a million embarrassing stories about myself, you'll look at each other and say "Dang! That was fast!" And it will be!! Cause time flies when you're having fun and taking photos.
Do we have to shoot for two hours? Nope! Can you pick only one location? Yep! The most important thing about engagement sessions is that we create photographs that feel like you. Engagement sessions are really unique because they're a way to showcase your life as a couple in this specific period of your life. As a wife of fourteen years (dang!!), I can promise that there are ton of stages in a marriage. The one you're in is incredible! Let's celebrate it!

Where Will We Take Our Engagement Photographs ?
It depends! Before each engagement shoot, I'll send out a questionnaire for the two of you to fill out. From there, we'll plan!
Engagement questionnaires are pretty straight forward but they also have lots of options to guide y'all as you tell me about yourselves + your hopes for engagement photographs. Here's two examples of what that can look like!
Example One: Say you want studio photographs with flowers + night photographs wearing sunglasses. With this information, I'd build a studio setup for us and coordinate the end of that with the right time for night photographs. Most likely, this type of session would begin at my house and then it would end in downtown Fayetteville. Other options would be to start at a rented studio space and then photograph our outdoor night shoot on a dead end road, a nearby field, or a fast food parking lot. Honestly, the sky's the limit! And hey! The sky looks pretty stellar at night.
Example Two: On your first date, you went bowling. You want to celebrate this in your photos! The second location isn't super important to you but you know you want something urban. The bowling is the important part; the second location isn't something you're very concerned about other than wanting a bit of diversity in your locations. You'd also like to shoot in the Rogers area, not Fayetteville. For this, we'd most likely shoot at Fast Lanes in Lowell and, after the bowling section of our shoot, we'd have a lot of urban options. One easy example of this would be the outside of Fast Lanes. Other options would be downtown Rogers, the top of a nearby parking lot, or the outside of your fave ice cream shop.
Keep in mind that, when shooting on location, we have to get permission for specific locations. I'll make the calls on your behalf and, if the location says we're good to go, we've got a plan! If shooting at your preferred space isn't allowed, I'll let you know + send other options with this information, too!

Do We Need To Bring Anything For Our Shoot ?
This totally depends! Some couples like props; others do not.
While I do own a lot of awesome props – especially when it comes to disco balls! – props will sometimes need to be provided by the couple if the prop is something I do not already own. Additionally, while they're not props (lol), if you have pets or children and would like to include them in your engagement photographs, they are totally invited to the shoot. I recommend shooting with pets early on and then sending them home with a friend or family member. With kids, I recommend having a family member bring them to the shoot for the last half hour of our session. That way, they feel like they are crashing a date (which I know my kids love!) and that fun energy will translate into the photos immediately.
I have three kids + two pups of my own so, if you're afraid adding them in is too chaotic, I'm here to tell you: It's totally not!
One more thought about props! In 2020, I started a cut flower garden specifically for photographs. That means this! From March 15th to November 15th, I can provide flowers for our shoot at no extra cost. While flowers are not the right prop for everyone, I love the color + texture flowers bring into photographs so, if you want me to bring some, I am totally game! And we have it all! From cute little sunflowers and daisies to fancy (and huge!) peonies, if it's in season and blooming in my yard, I'm happy to cut a bouquet for us!
And one more about backdrops! If you want to shoot on a studio backdrop, I provide everything if the shoot is at my home – typically in my garage! If you want to rent a studio, the rental fee will be passed on to the couple and we'll use a backdrop included at the studio rental.

What Should We Wear ?
Whatever you want!
Seriously! A good rule of thumb is one causal outfit and one more formal outfit but, the longer I shoot portrait sessions, the more I just love photographs where people are totally themselves. If you love glam looks, go glam. If you want photos in your sweats eating pizza and playing video games, that sounds great, too!
Worried about matching? My rule of thumb is this: Find an outfit one of you adores. Once that outfit is selected, pick a color from that outfit and match it to a piece of your partner's clothing. This doesn't mean wearing white shirts. This means that, if you plan to wear a pink dress with a white floral pattern, your partner can totally rock a purple and blue plaid shirt if the plaid includes the same shade of white that appears in your dress. If the same shade appears in both items of clothing, everything will tie together beautifully.
Still not sure what to wear? Send me some snapshots of your outfit ideas and I'll help you decide! Or hey! Make a TikTok poll. Those work, too!

What's Your Favorite Thing About Engagement Sessions ?
Literally everything! Weddings are my jam but engagement sessions have something special.
It's not just that you're celebrating your love. It's that you can construct literally anything you want for your engagement photographs. I've photographed couples getting tattoos, couples drinking wine in front of cute walls, couples jumping in front of murals, couples listening to records in their living rooms, couples in the woods, couples holding donuts in front of their faces, and couples in front of iconic scenery. There is no one right way to do an engagement session and, as a creative photographer in Arkansas, I totally love that!

When Will We Receive Our Images? How Are They Delivered ?
Most engagement sessions take an average of three weeks to deliver. Because life is crazy, though, and you can't always predict what's coming at you, your contract will state four to six weeks for portrait delivery.
Have any questions? Shoot me an email! I would LOVE to photograph your wedding in Northwest Arkansas or anywhere in the US! Have a wedding photographer and just want to book engagements? I see you! Engagement sessions currently cost $985 and they are freaking rad.
Have any questions? Contact me here for more information!
Want to listen to more from this series? I've got you, boo!

Galleries + Links +  More
Weddings | Engagements | Seniors | Families | Personal | Photographers
Etsy Shops: Tee Shirts + Sweatshirts + Puzzles + Flower Prints | Mockup Photos
Based in Fayetteville, Arkansas Lissa Chandler is a traveling portrait and wedding photographer. Lissa is also the owner of Opal and June where she offers unique mockup photographs, bookish + history merch, and the dreamiest photoshoot dress rentals. Additionally, Lissa is the creator + instructor of The Hue of You, an online (and rad!) four week editing course offered through Click Photo School, and the host of the podcast Your Photographer Mom.