Hey guys!! Y'know how a million people do Friday Introductions over on Instagram? Well! Today I thought I'd spice things up and bring it over to the blog as Monday Introductions instead! Here we go!
First! This headshot that I still use everrrrrrywhere was taken in October 2013 while I was visiting my parents and realized I needed a headshot ASAP for a book I had a photograph published in. I had on pajama pants, was wearing a five dollar shirt from Forever 21, threw on some of my sister's lipstick, ran down the stairs with my camera, and had Andrew snap this. I hated it when we took it but, today, it's one of my faves!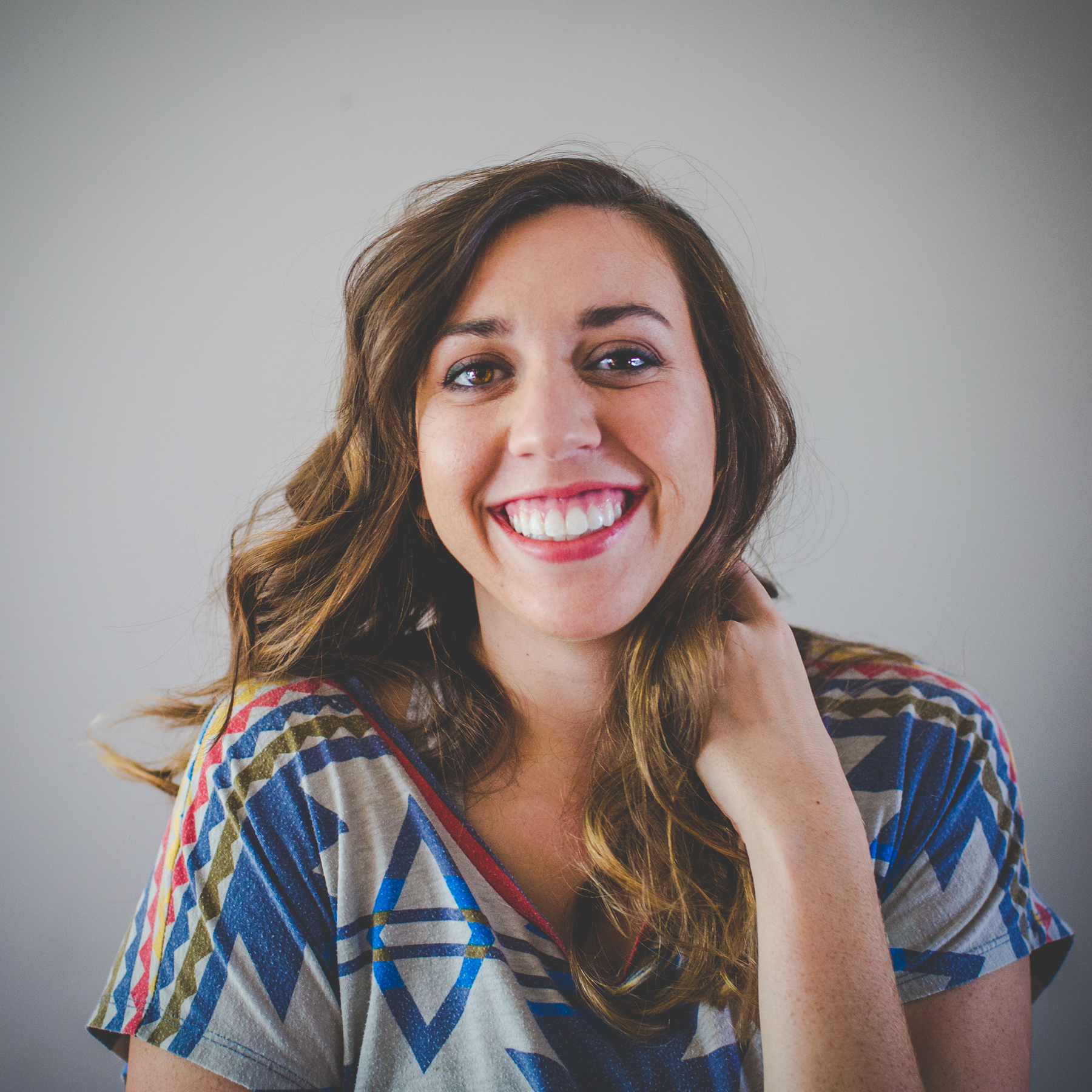 Second! I LOVE Hamilton and blast it whenever I do housework or go on long drives. Also, totally relate to the song Non-Stop because (save the cockiness) that's literally my life and it makes me feel a little bad for my husband – I'm constantly on the go and racing all the clocks and my mouth, too!
Third! I went full time in the fall of 2013 and the photo on the left was taken a few weeks after I made the jump. Andrew was in grad school, we had two kids under three and, the morning this photograph was taken, I had just booked my third wedding in five days and I was SO PUMPED! Four and a half years later, I still get so excited every single time I book a wedding – it's one of my favorite feelings! – and I still wear flowers, like, every day. The photo to the right was taken a few weeks ago while I was in the middle of a multi-day editing spree (I hand edit everything, y'all! It can take me eight hours to edit a portrait session with fifty images!) and a new dress came in, I was obsessed with it, and wanted to share it with my bestie after gushing about it over, like, ten texts but also didn't want to share my face because it was freaking puffy from not sleeping and staring at a computer screen for days on days. Hahaha.
P.S. I still wear those brown and blue oxfords, like, as much as possible.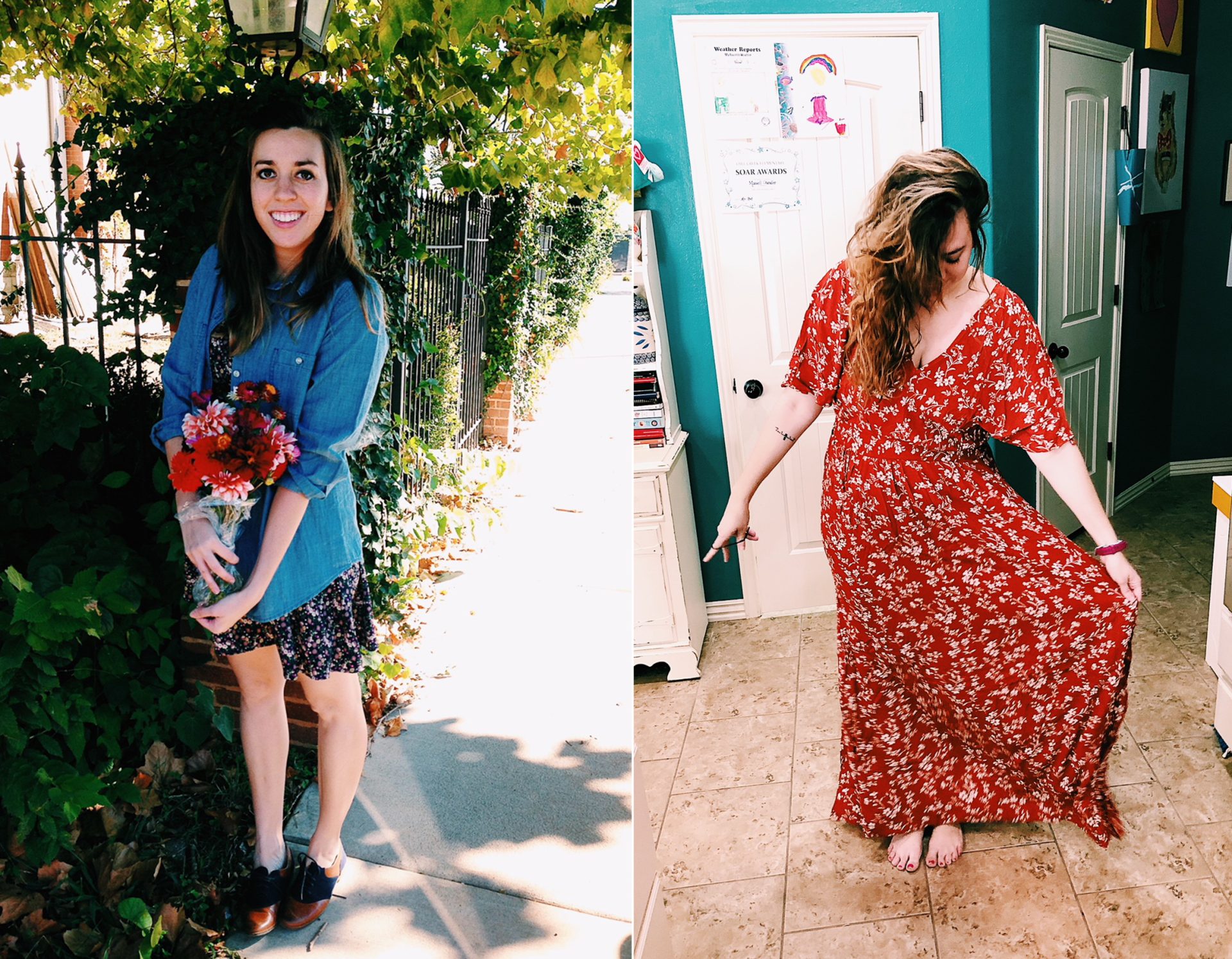 Fourth! I'm originally from the Deep South! I was born in Mobile, Alabama and we lived there until I was partway through elementary school. Prior to our move to Kansas City, my mom had lived in Mobile her whole life and one of my favorite memories of her is her walking down the stairs of our new house snuggled in an enormous blanket and saying that she couldn't believe it got so frigidly cold as she went to light the fire in the fireplace and cuddle up with a mug of hot chocolate on the couch.
Y'all. It was late September and fifty-five degrees!! Love her.
Fifth! I am horribly afraid of horses.
Sixth! I taught myself how to play piano on an ancient, self playing piano that we kept in our garage. A lady from church gave it to my dad when he was helping her with a garage sale and he brought it home so I could learn! The piano was HUGE and we couldn't fit it through the door so I'd sit in the garage with fingerless gloves and a coat and go to town! I loved that piano so much and, six months or so later, my dad purchased a piano that fit inside our house and enrolled me with a competitive piano teacher and I played all kinds of music up until I was in college! The ancient piano didn't make it past its time in our garage but the piano my dad bought me sits in our living room! Can't wait for Max to start taking lessons soon!!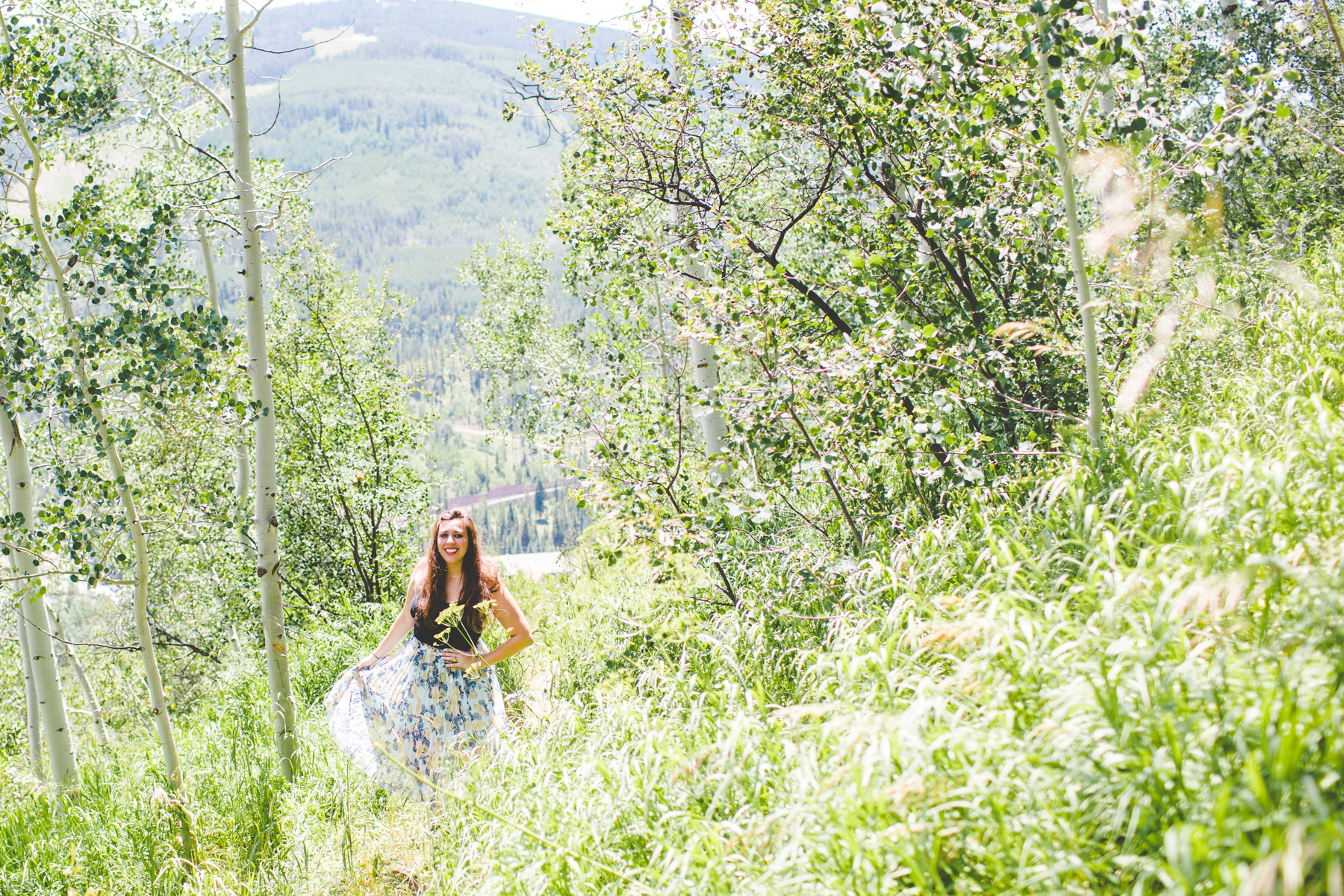 Seventh! I have five siblings and I don't look like any of them! My dad is Hispanic and my mom's European by way of Alabama and my siblings and I are all over the map looks wise – my sister is tall with pale skin, I have a brother with blonde hair, another brother with brown hair, another brother who has fairly tan skin and golden brown hair, and another brother with black hair and super pale skin (sorry, Josh!). I'm by far the shortest and have the darkest features of all my siblings. Genetics are crazy!
Also! I totally spilled this on Instagram but I've been a mother hen / perpetual big sister my whole life. I've been mom-ing since I was twelve and my mom had Noah! Haven't stopped for a second since!
Eighth! I got my first tattoo this winter (it's a camera light meter) and I love it!! Not going to lie – I've wanted one for years and, when my brother Josh was in town recently, he told me he was going to get a tattoo and I went, too! Josh is the sibling in my life that always keeps me on my toes and I knew that, if I went with him, I wouldn't chicken out! Ha! I do not like needles so I was super nervous but, y'all, if you've been through any kind of childbirth (or, heck, the shots involved with childbirth), it was nothing.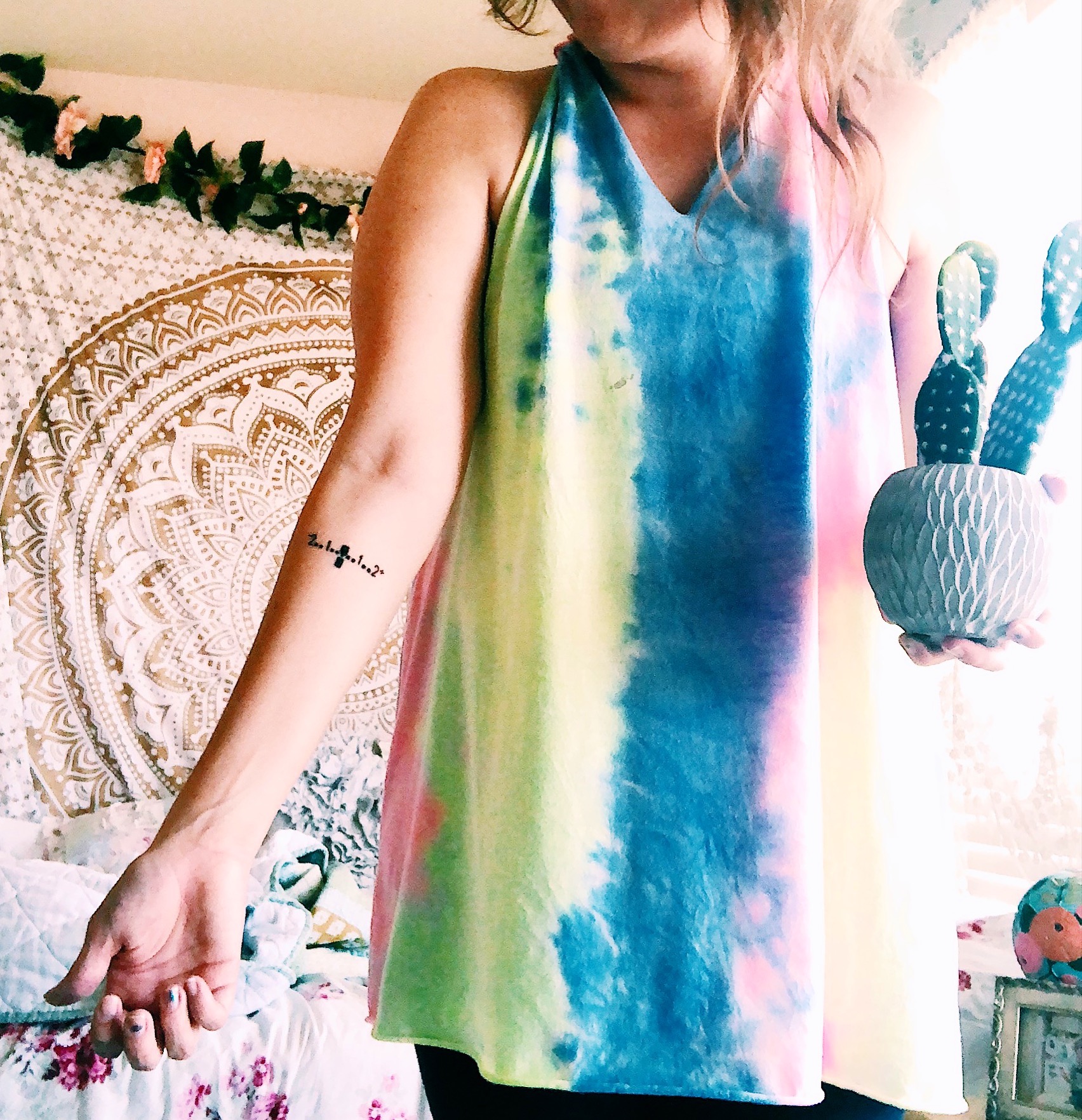 Ninth! I am obsessed with true crime and can't stop researching – and reading about! – the Golden State Killer. Can you believe that they found him so many years later?! Also can't get over that they lifted his DNA at Hobby Lobby! How does that even happen?! Andrew's getting tired of me talking about it (bless him) so, instead, I've been calling my mom five times a day to discuss. I've tried to get Lauren to dissect it with me but she says she wants to read the book first and it's killing me because I've learned so much about this case in such a short amount of time and I'm bursting with info! Ah!!
Tenth! Henry calls me "Mama Llama" and today both of my kids mooned me while singing "Shake Your Booty" after they crashed our bed this morning. I can't say I was impressed with this – it was 6:30!! – but, y'all, my kids are so much fun / hilarious. Love 'em and their sassy hearts!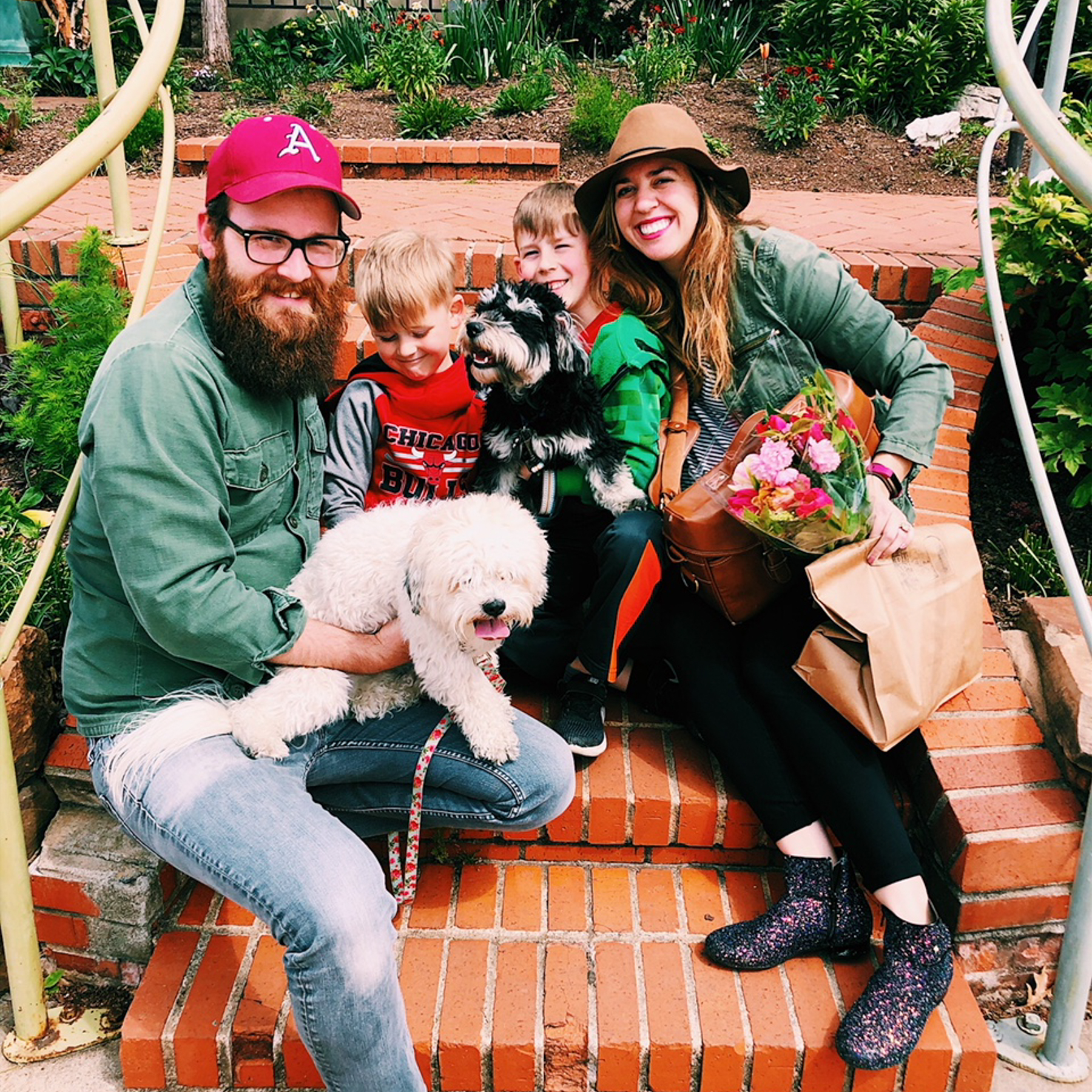 Weddings | Engagements | Seniors | Families | Personal
Lissa Chandler is a wedding photographer in Fayetteville, Arkansas whose glitter boots pictured above were ruined at a shoot at Lake Fayetteville last week and it is so sad!! Miss them already!



SaveSave