I realized this morning that I have had a thirteen year old brother for three years and ten months of my life. My older brothers, Nathan and Josh, both made thirteen look overwhelmingly cool. My sixteen year old brother, Noah, made thirteen look like a sports crazed frenzy – which makes sense because Noah in and of himself is a living, breathing, walking sports crazy frenzy. And my youngest brother David? He makes thirteen look amazingly quirky.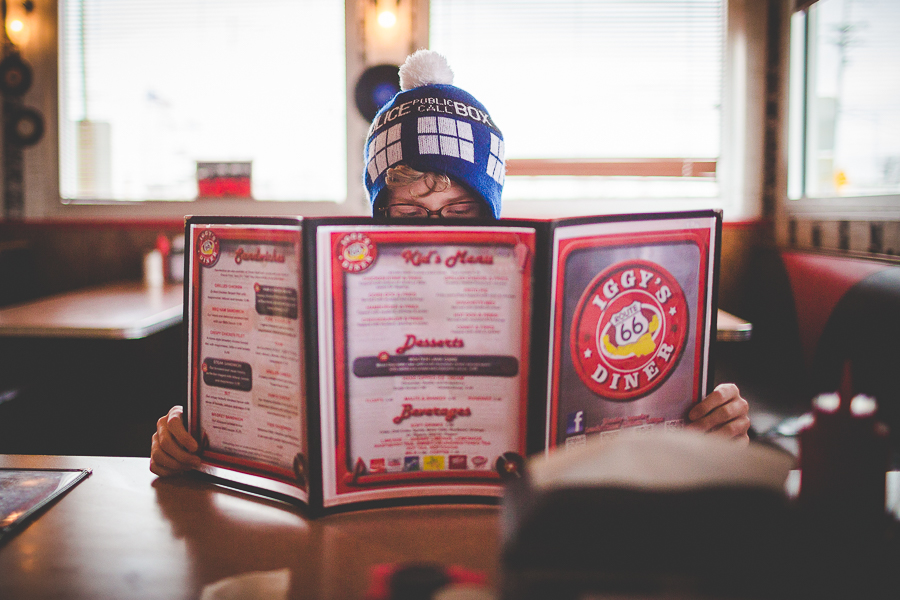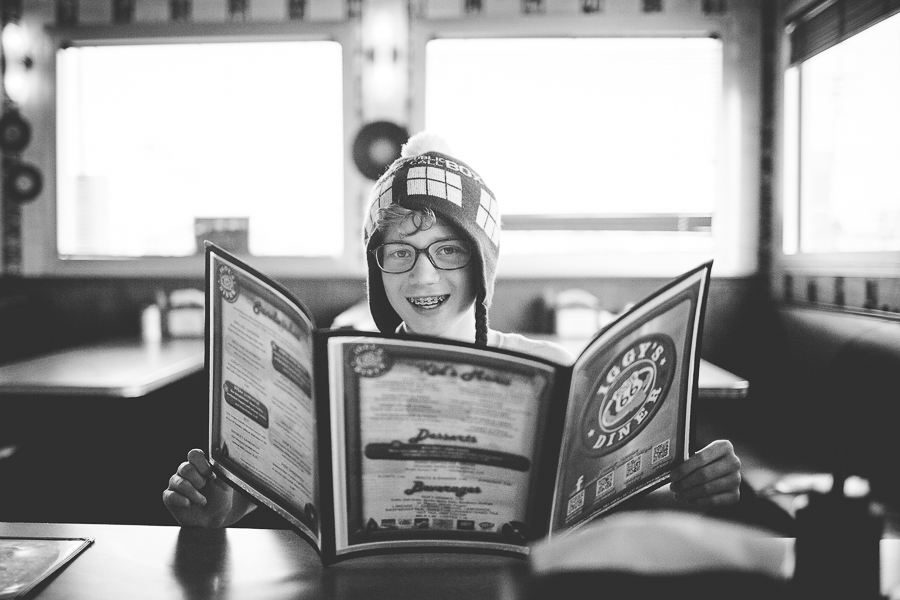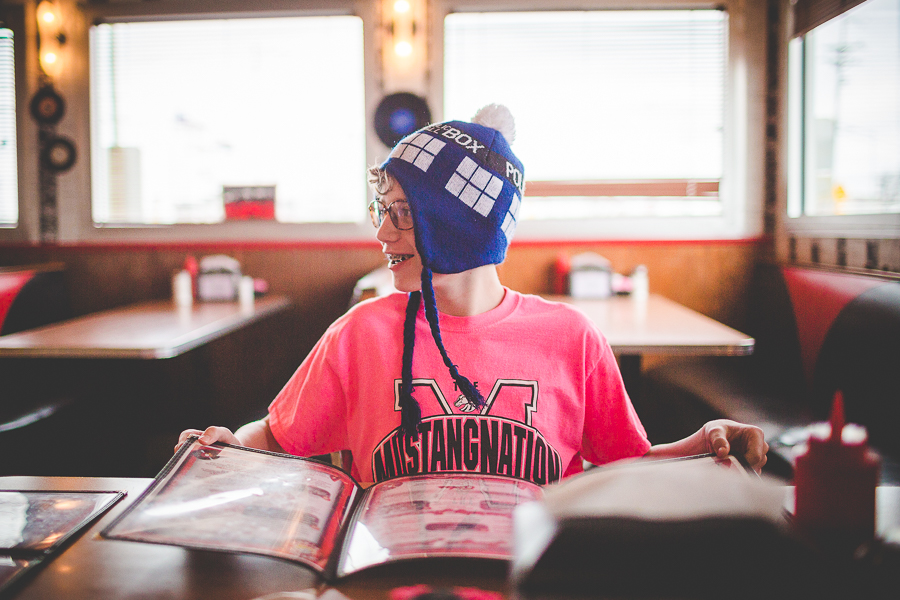 I come from an enormous family. My oldest brother Nathan is thirty two, my older brother Josh is thirty, I am twenty eight, my sister Anna is twenty four and, after Anna, there is an eight year jump to Noah and David. Noah and David are, like, the highlight of my family. I had an awesome childhood and having Noah and David be super young while I was a teenager was one of my favorite parts of growing up. I love kids (seriously, I want like five more) and I have so many memories of David and Noah running around like crazy people and smacking balloons while squealing with joy and drawing pictures on their tummies to turn them into Care Bears and sneaking into my bed to snuggle late at night and swimming in inflatable pools in the backyard and taking them to my friends' houses while I was babysitting them and finding them sitting in flour pulled from the cabinet or, in David's case, finding him sitting inside of a half eaten Krispy Kreme box when he was twelve months old. They were awesome. They still are awesome.
So! When David sat across from me at lunch yesterday, two months and two days away from his fourteenth birthday, I couldn't help but smile huge when I saw the pink junior high shirt, the worn sweat pants, the glasses, and the Doctor Who hat. David has always been super funny and totally his own person – Andrew and I always joke that he'll either grow up to be a beach bum or a millionaire by the time he's thirty – and, when he plopped in front of me in all of his glory, I couldn't help but snap a few photographs. And once I pulled them up? I couldn't help but share them here, too!
Brothers are the best, even when they're scattered all over the South and Midwest.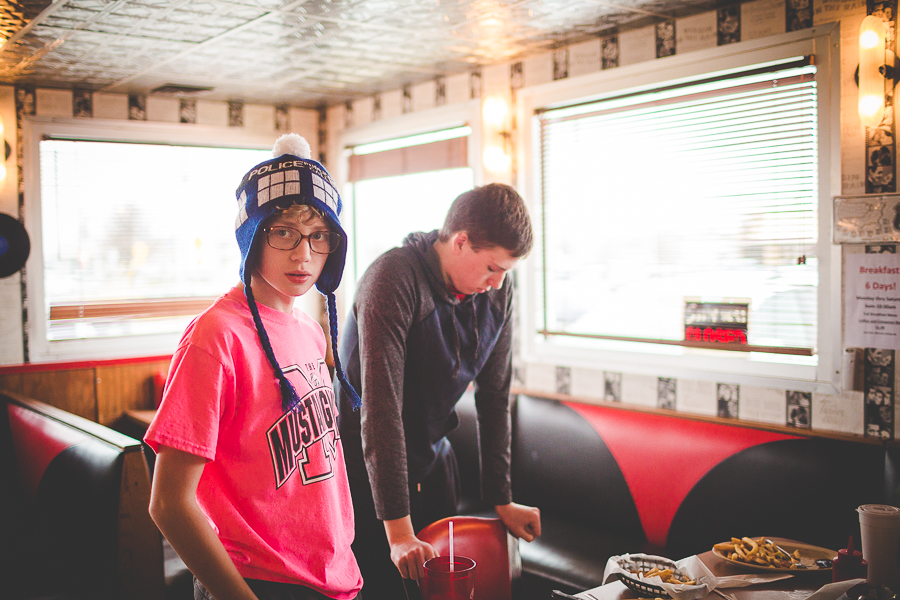 Weddings | Engagements | Seniors | Families | Personal
Like LCP on Facebook | Lissa Chandler Photography on Google Plus
* Lissa Chandler is a creative portrait and wedding photographer in Northwest Arkansas who specializes in lifestyle family, senior portrait and wedding photography. Lissa is known for creative and emotive photography in Northwest Arkansas and currently lives in Fayetteville with her family: a husband who is totally taking her to The Hunger Games tomorrow (finally!), a four year old who always includes David in his list of best friends, and a two year old who fell asleep with a toy flashlight last night. Lissa is currently booking 2015 Seniors, 2015 Weddings, and 2015 Lifestyle Newborn and Family Sessions in Fayetteville, Bentonville, Siloam Springs, Rogers, Springdale, and all of NWA. She is available for wedding work nationwide. *