Growing up, I thought that cruises were one of three things: super fancy, super cheesy, or super lame. Also, I'd seen Titanic way too many times to go on a boat in the middle of the ocean.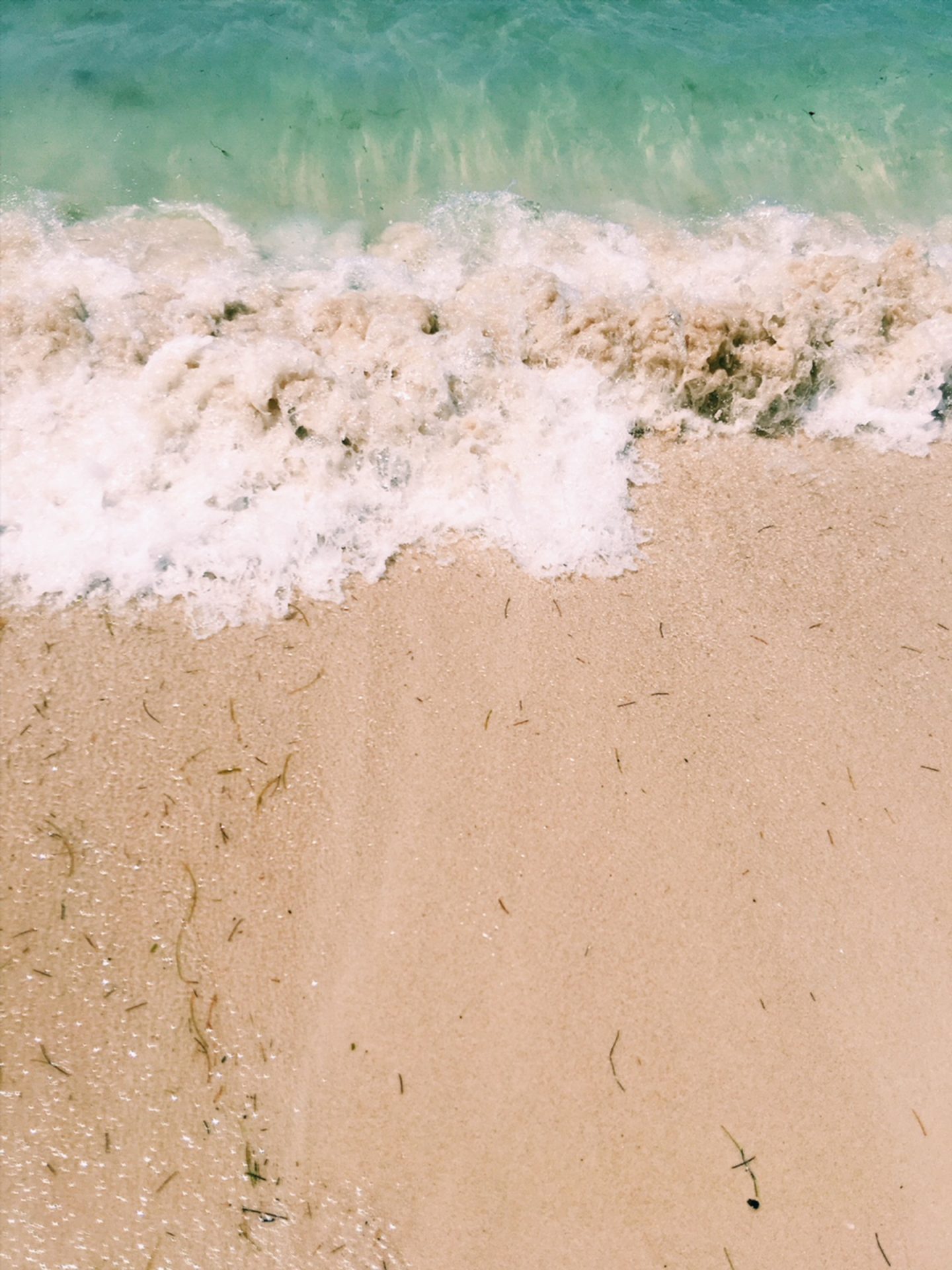 Fast forward to my adult years! Turns out, cruises are the PERFECT family vacation for the following reasons. One! They are easy. Our cruise this year took me, my mother-in-law, and sister-in-law one afternoon to plan. Like, we sat down on Elizabeth's living room floor while the kids played and, three hours later, everything was fleshed out. Two! They are not expensive. Yes! They're a lump sum up front but we spent just as much on our Utah + Colorado trip as we did for our cruise… and that's with staying with family and eating at home most nights. Three! The beaches!! Holy moly! The beaches are my favorite. I am a beach girl through and through and, the first time I saw a Caribbean beach, I couldn't even believe my eyes. They are so stunning!! Photographs do not do them justice! Four! Cruises are great for small families and large extended families alike. Get a dining room table together, go on an excursion or two together, and pal around as much as you want – it's perfect! Five! There's so much to do. On our last cruise (the boys were three and five), we caught cabs and went to beaches. On this cruise (the boys are five and seven), everything was more structured – we swam with dolphins and we went on an excursion sans Andrew via the boat and, in Roatan, we knew exactly which beach we wanted to visit. You can make cruises as planned out or as lazy as you want and I love that.
And, most important! Cruises make it so that you do not have to make any decisions. As a mom, photographer, and business owner, I am always making decisions and answering questions. I don't mind this one bit – I've always been a bit of a bossy pants anyways! – but, sometimes, I just need a mental break where I can just go with the flow. When you're on a cruise, you're assigned a dinner time. You're told which cities you'll be visiting. You know what time you'll arrive in a city and what time you need to be back on the boat. You're given a list of meals every night and, if you don't want to decide what you're going to eat, you can order one of everything (not that I have, but you CAN!). You can sleep in as long as you want and go to sleep as early as you want and, since you're on a boat, it's not like you have the pressure to go full force all of the time. Then, on top of that, the internet is reeeeeeeally slow. Like, slower than molasses and, for someone who spends huge chunks of time answering emails, it's easiest to put up an autoresponder and let the emails sit rather than attempt to shift through them. Cruises are 100% a mental break and, for me, that's something I totally need. It's amazing and somehow we've been on two cruises in one nineteen month time span. What?! Ha!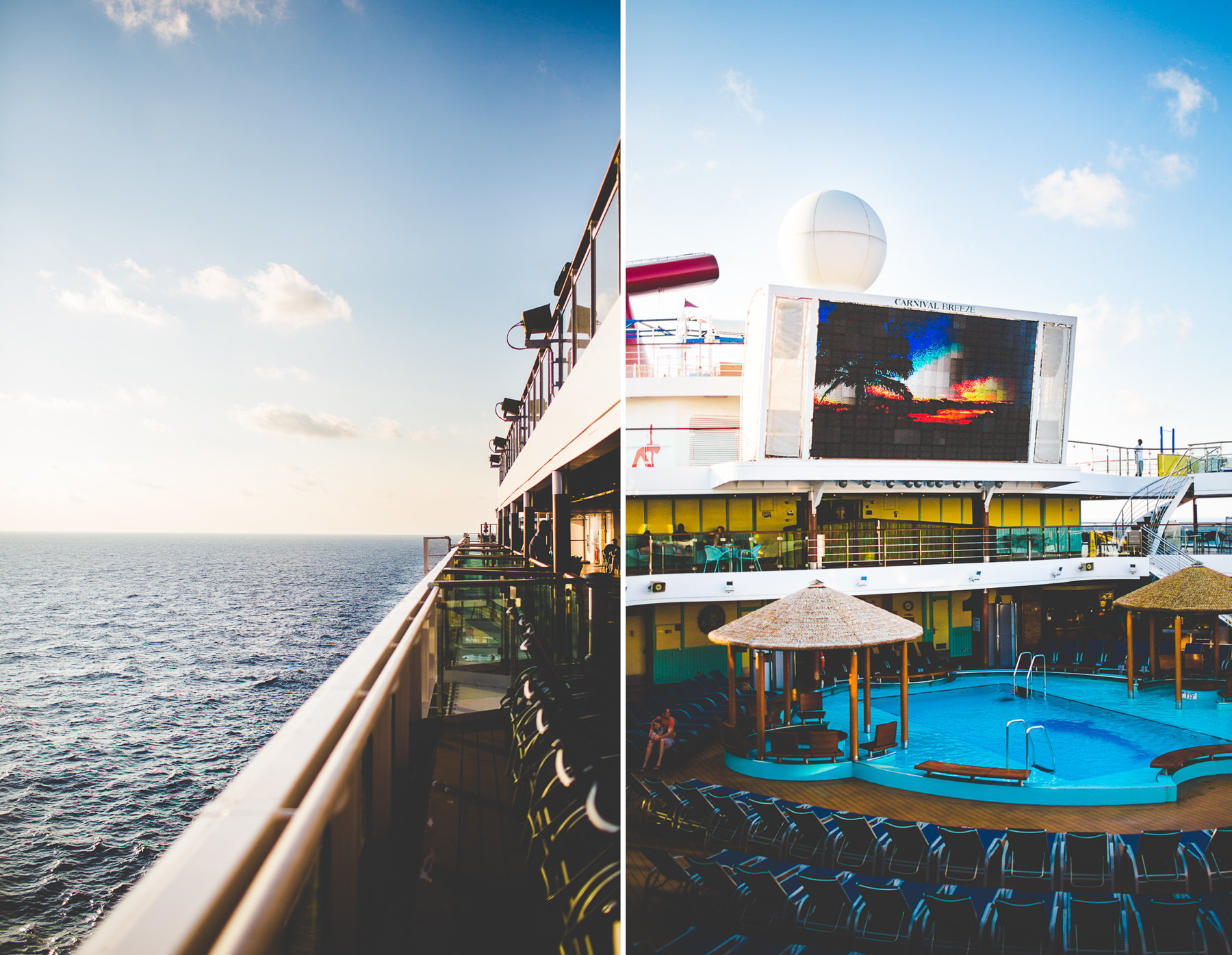 For our cruise this year (and also in February 2016!), we went to Cozumel, Belize, and Roatan. I took very few photographs with my camera – I was too busy running around with my kids to worry about it! – and my phone camera is totally busted so I commandeered Andrew's phone and snapped away for, like, five minutes at a time. Hahaha. I'd say these photographs are half his and half mine!
Also just realized half of the pictures I took with my real camera are mirror selfies.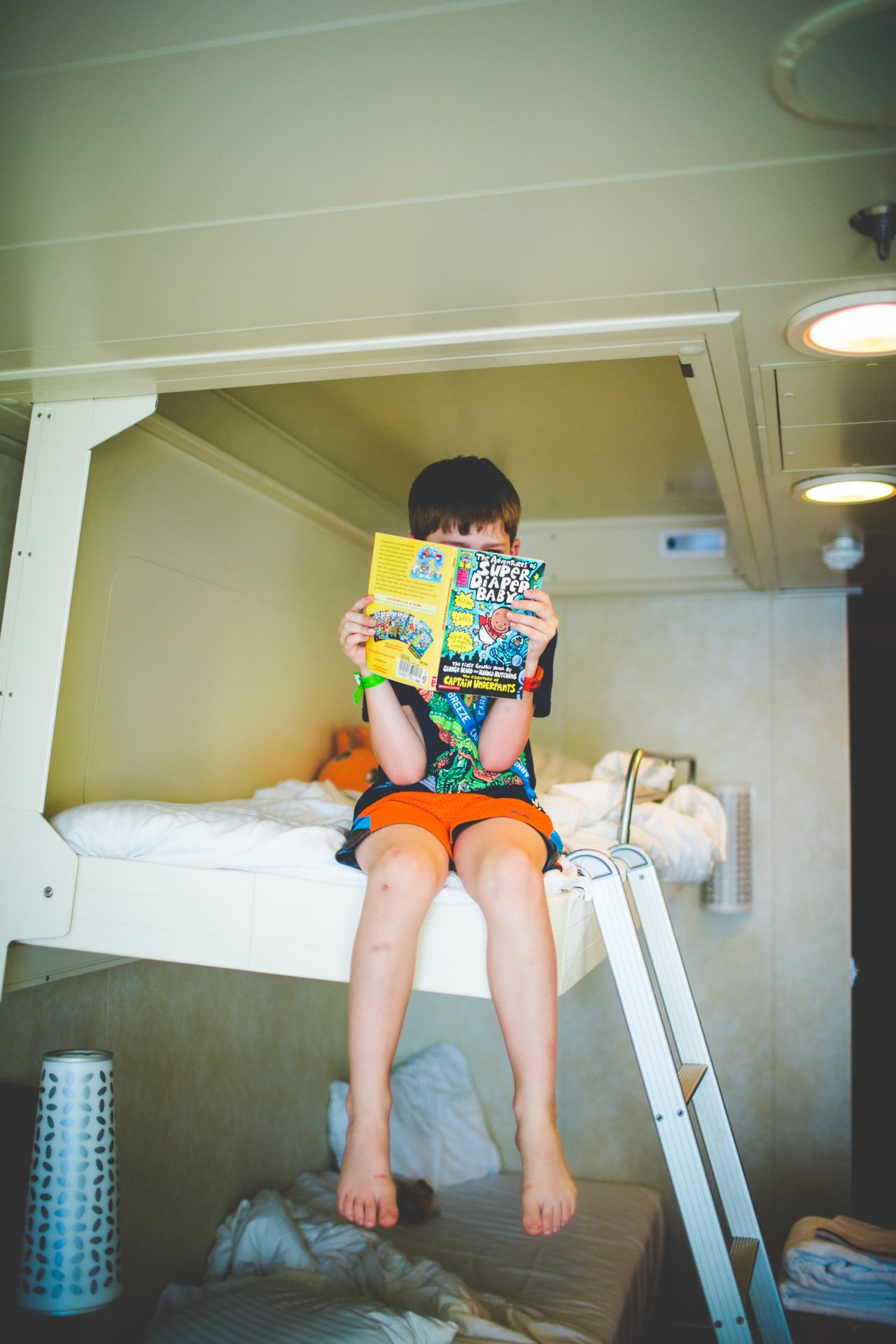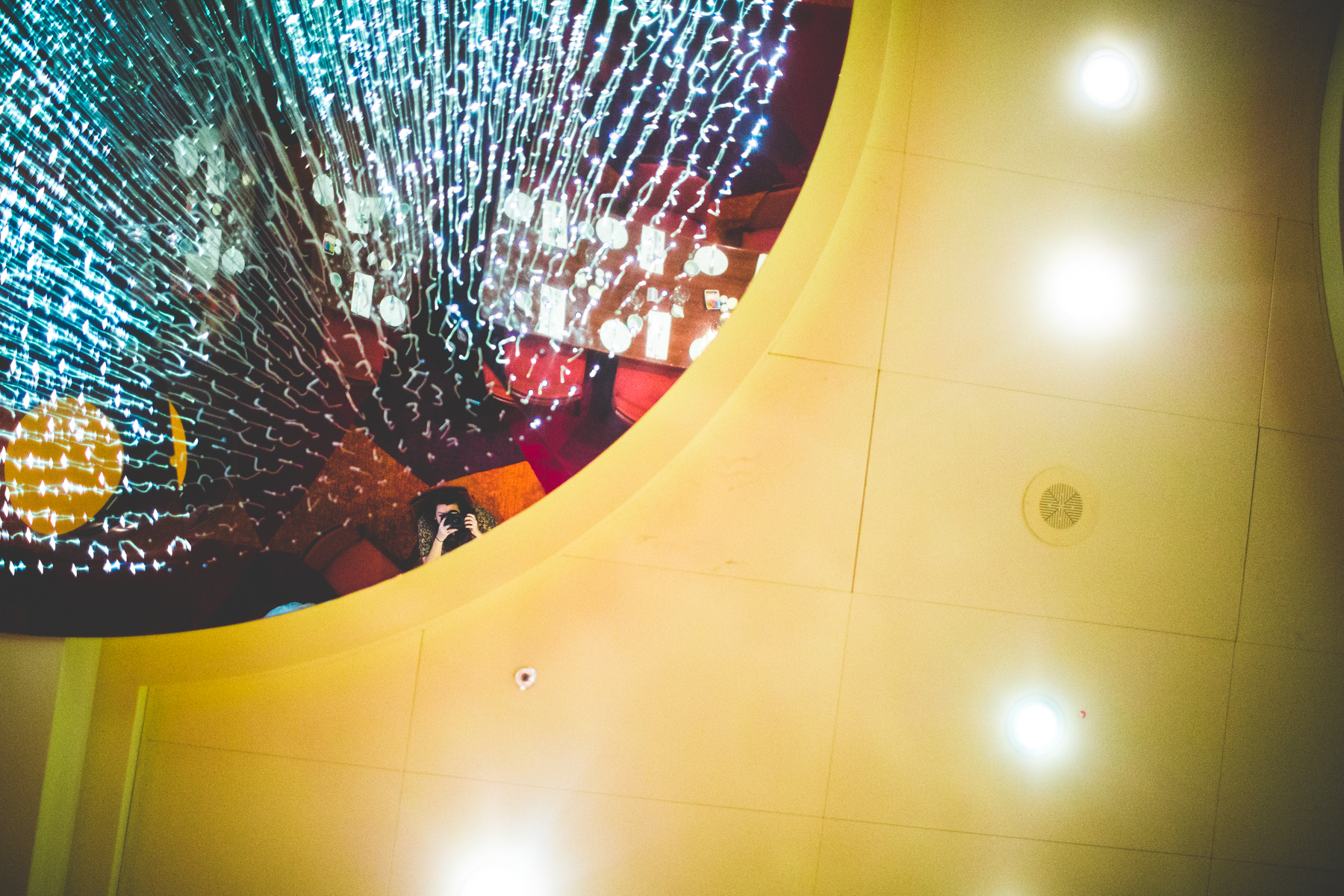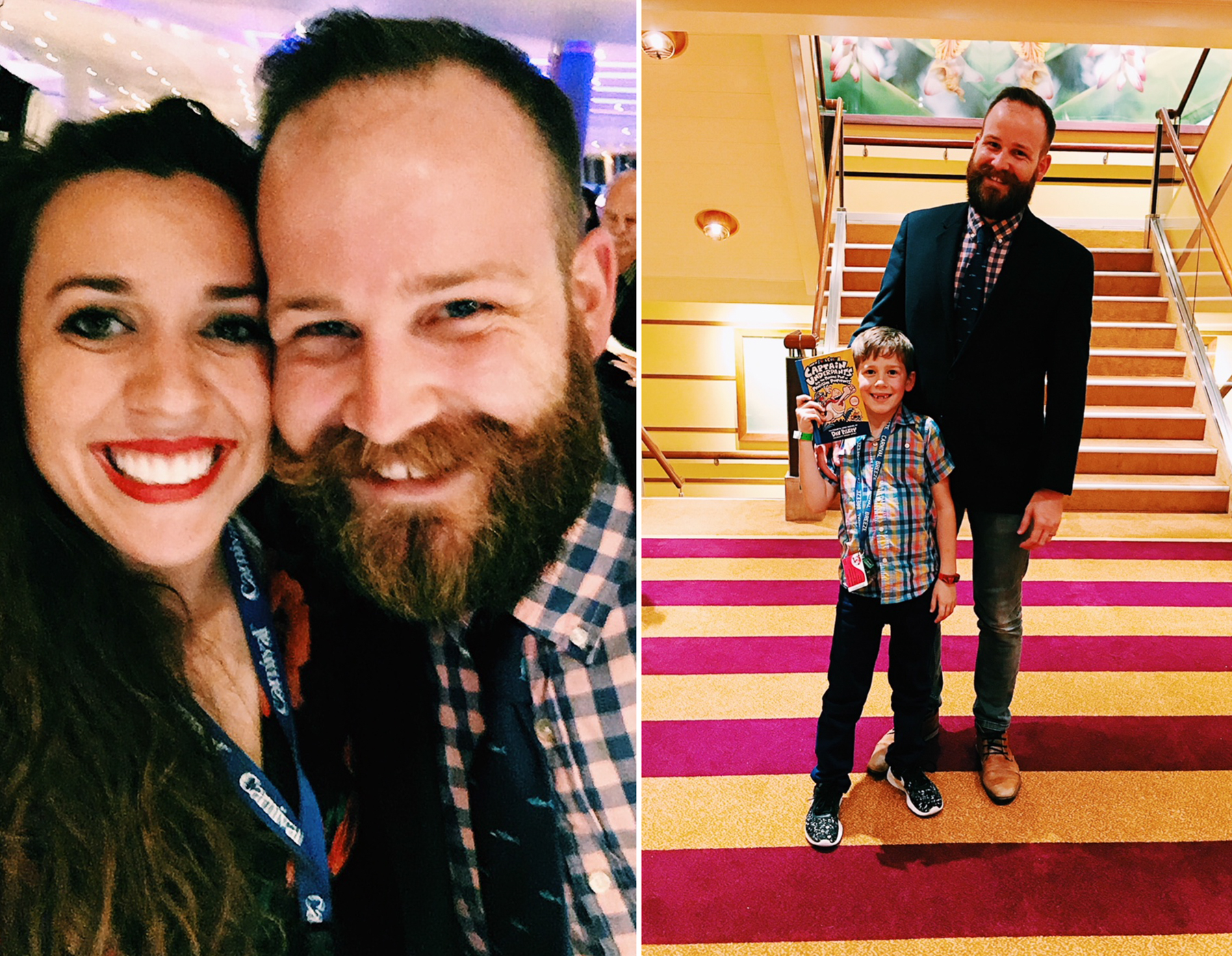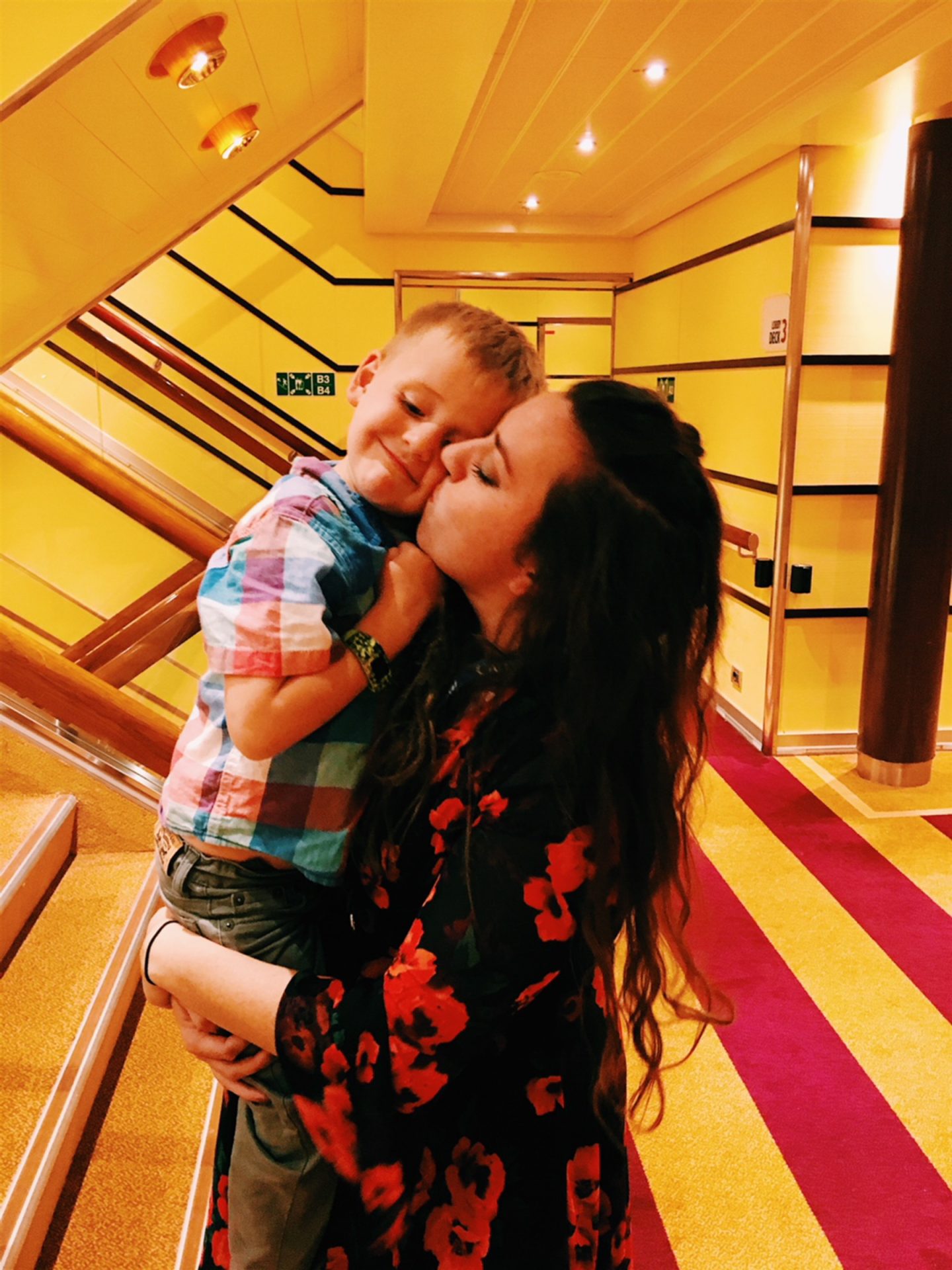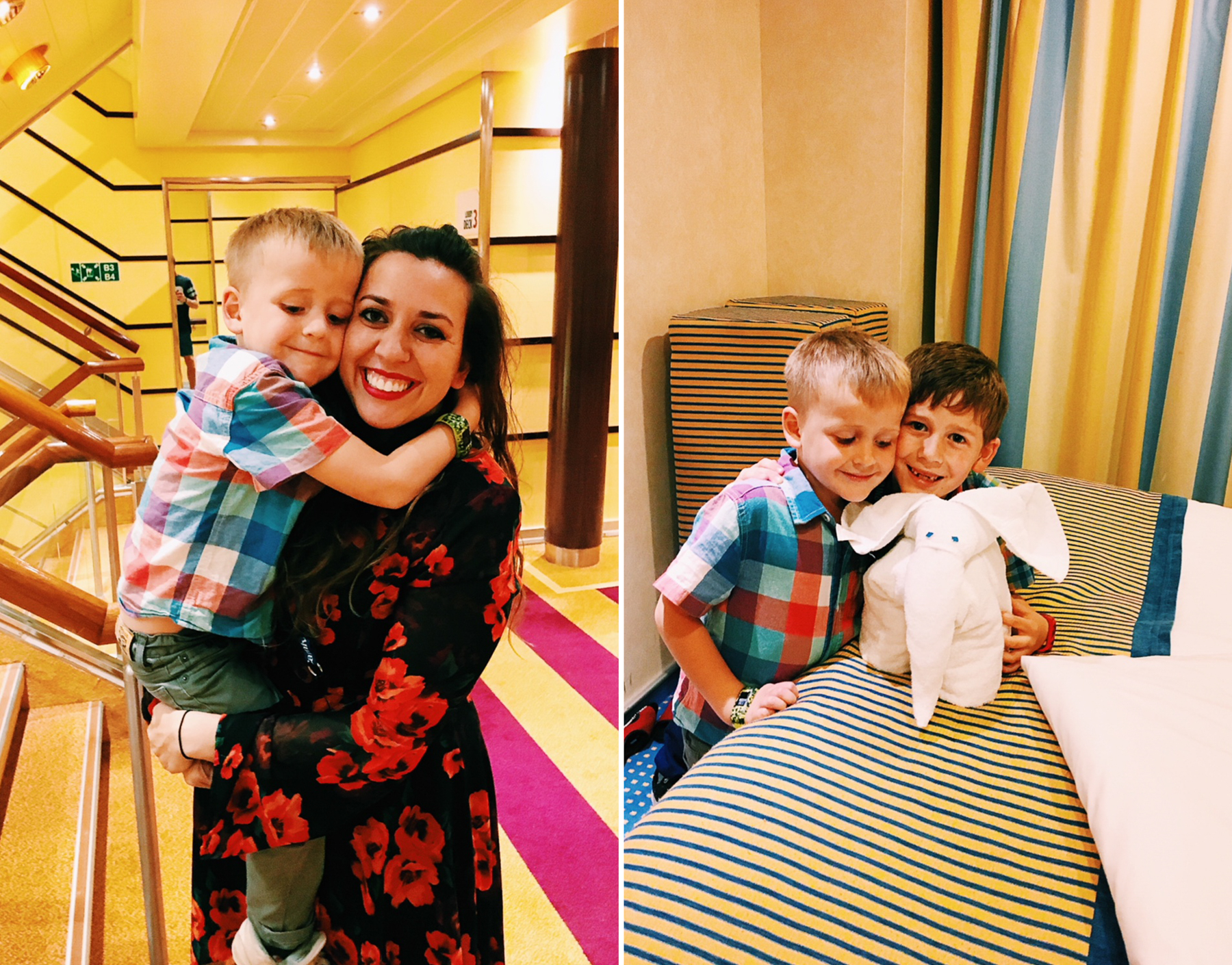 In Cozumel, we went swimming with dolphins! Henry is very into spirit animals and, since his self-proclaimed spirit animal is either a jaguar or dolphin (depends on the day!), he was so excited he couldn't even contain himself when he came face to face with his favorite sea animal. How heartwarming are these photos of my babies?! Love them!!
Also, yes! I totally snapped iPhone photographs of printed photographs to send them to my mom and now I'm putting them on here because the digital images are on Andrew's computer and not mine. Welcome to my life in October, y'all! #momlife + #photographerlife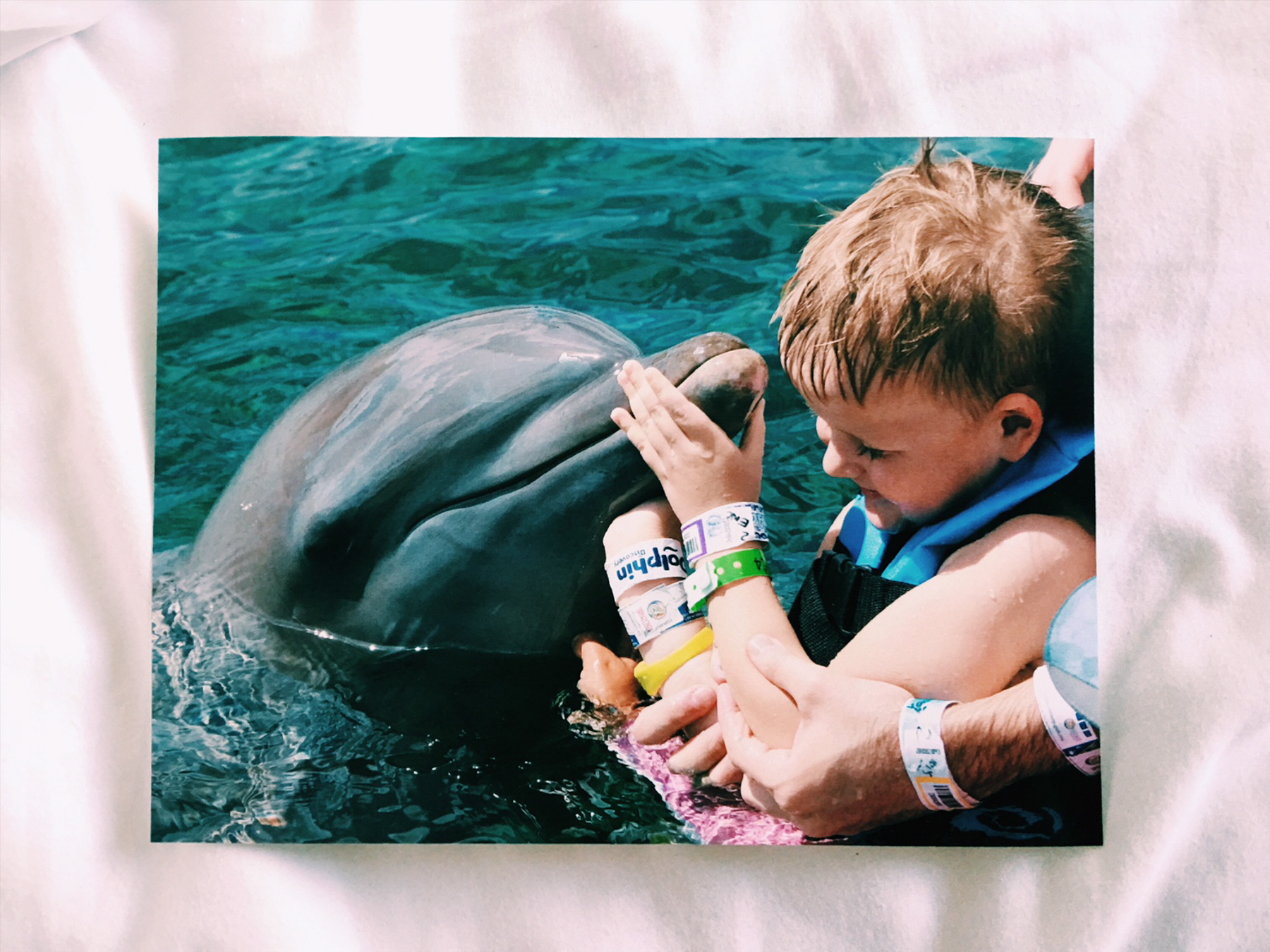 I'm not going to lie: The boys were a little young to swim with the dolphins. We could have chosen to have a lifeguard swim with them but instead they both opted to stand and watch everyone else swim the whole time but seeing their little faces light up every time the dolphins swam by was everything. I'm seriously going to carry the memory of their faces in my heart for the rest of my life because, every time I looked at them, my heart burst with the magic etched across their faces. I had mixed feelings about whether we should swim with dolphins or not but I'm so glad we decided to go for it! The kids had the most amazing time and it's a morning I'll hold close to my heart for, like, ever!
After swimming with dolphins, we went swimming in a little pool of ocean water and the kids had so much fun – I spent the whole time near the ocean entrance with Henry, Max, and Isabelle and they were ridiculously happy the entire time. They are the happiest cousins!!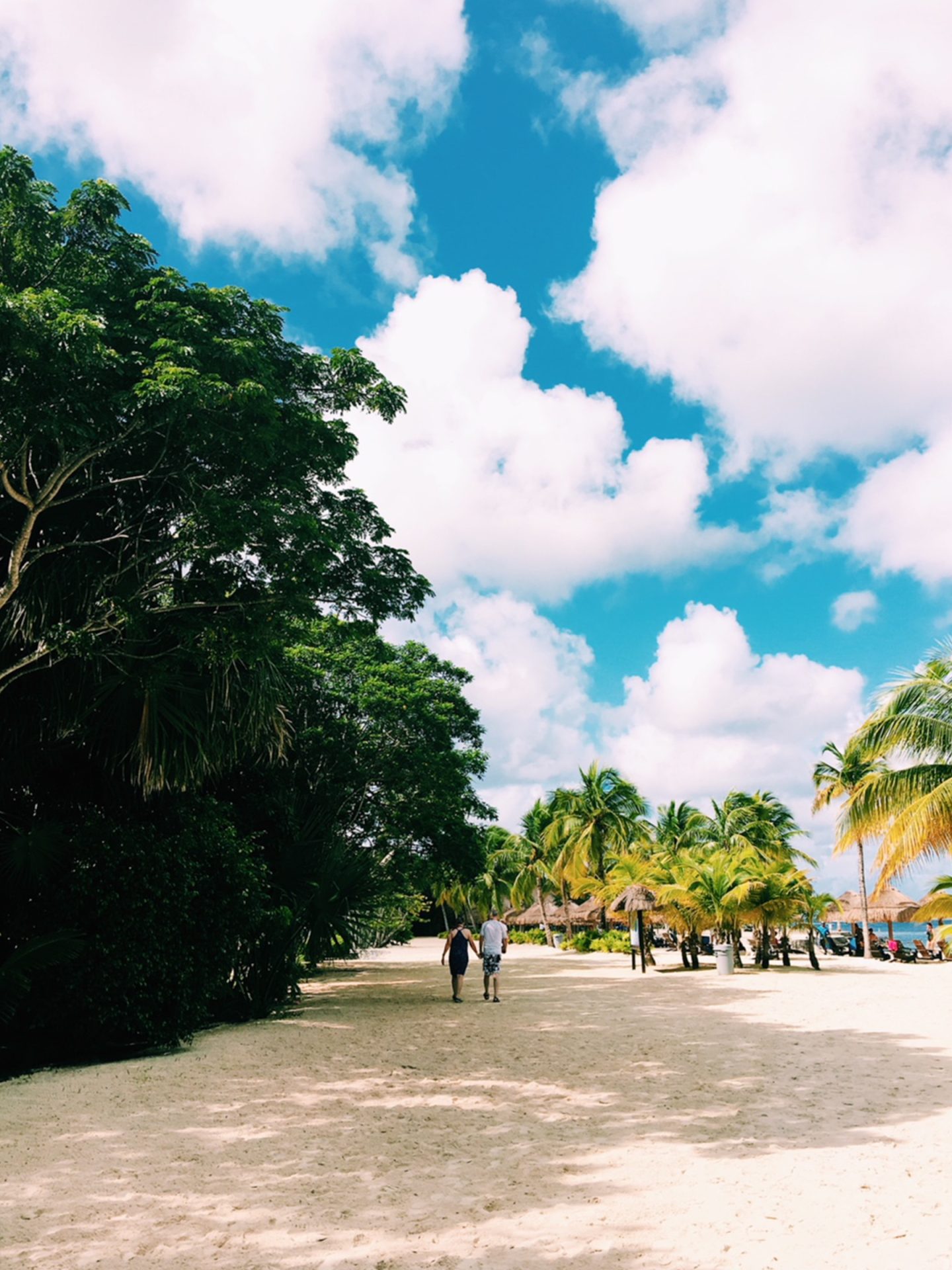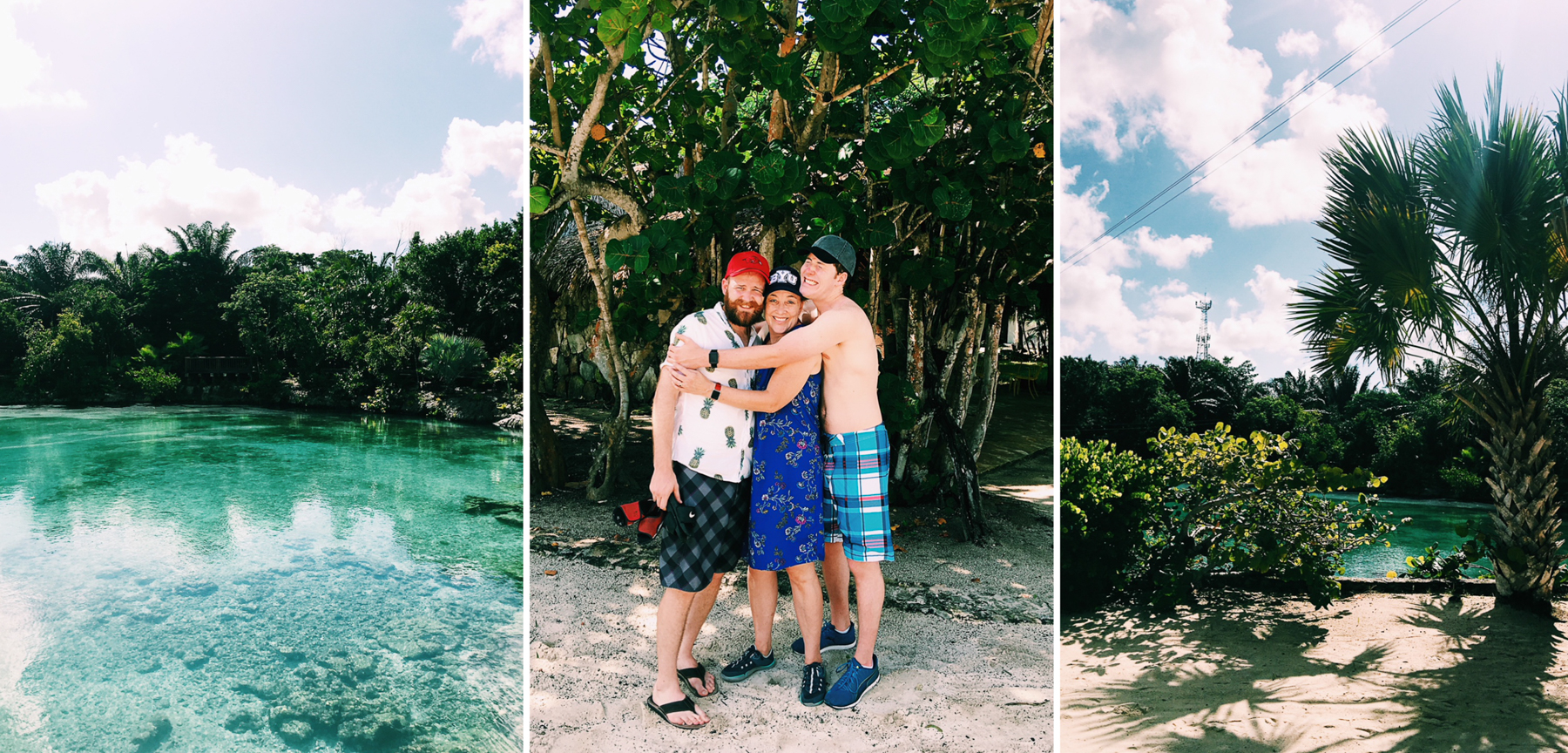 Next up! Belize!! Andrew, his brothers, and dad went scuba diving in Belize so the moms and kids went to a tiny island called Starfish Island. The island was perfect for what we needed – it was a tiny island with shallow water and the kids had the best time. One downside! The island was small enough that my seven-year-old independent soul thought that he could swim as far away as he wanted and also be on the opposite side of the island from me (he couldn't!) and that caused a bit of drama. So! If you have an independent seven, eight, or nine year old! Just know that the island will make them feel a little powerful!! It's totally secluded and gorgeous but it did give Max the biggest power trip of his life.
Also, starfish. Our kids were allowed to hold them for ten seconds and then put them back in the water real fast. Max and Henry are STILL talking about this! It was so sweet!
And, no! I didn't get to read this book on the island. I thought I would but I opted to swim with the kids all day instead… pretty sure I still have cuts on my knuckles for hitting something sharp in the sand while swimming with three kids on my back. I did read it that night though and it was so good! My watermelon bag is from Ban.do and I'm totally obsessed. It's a bag + a cooler and amazing.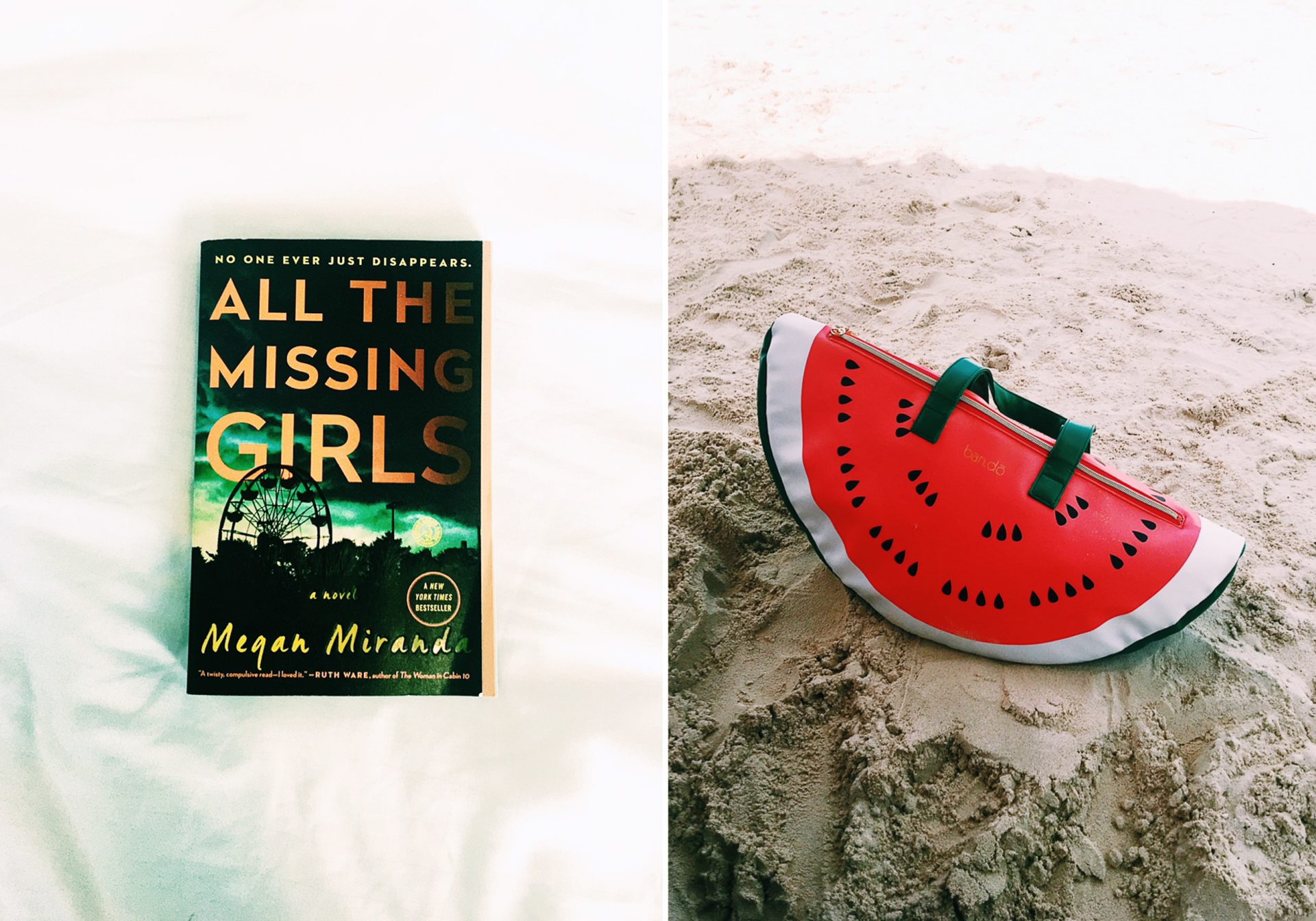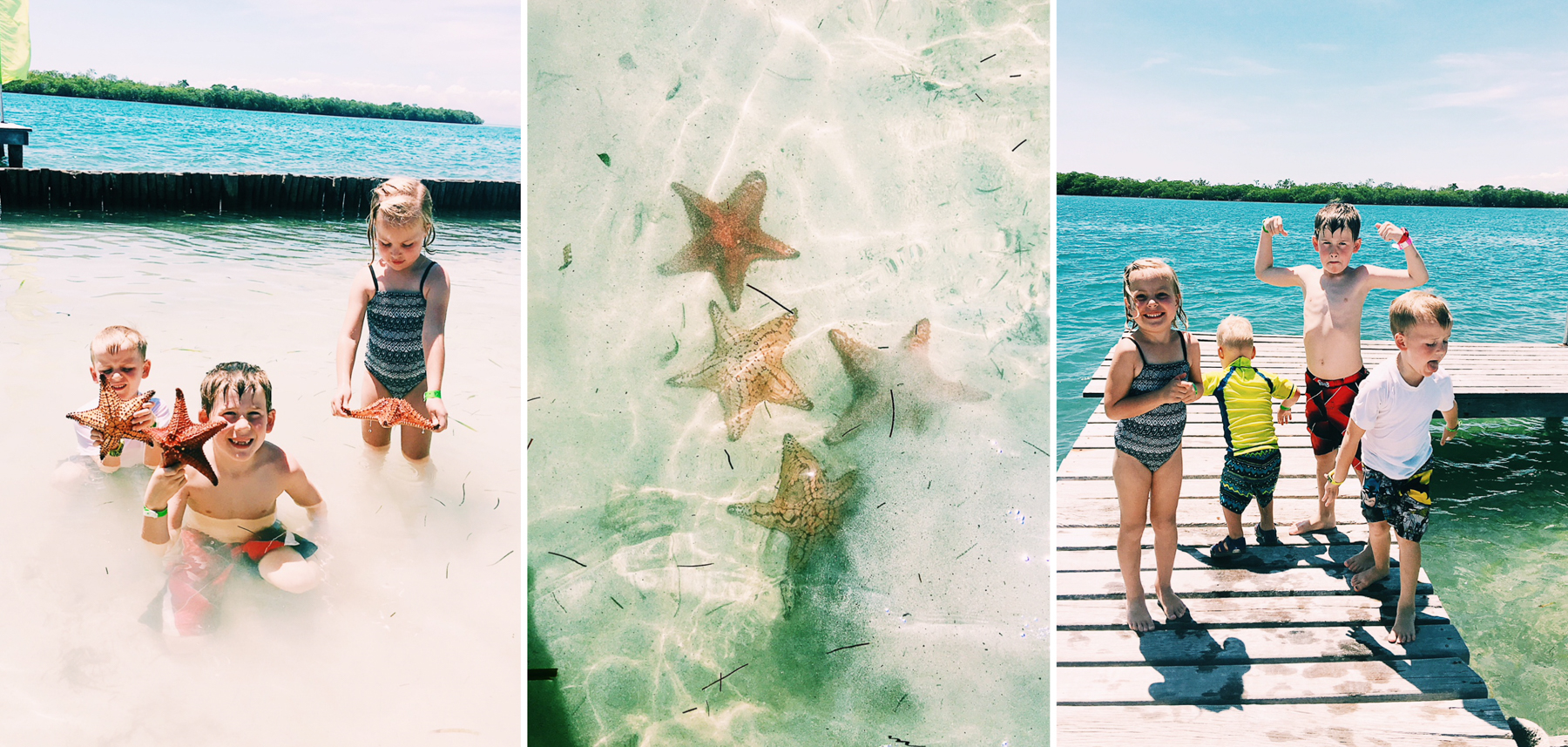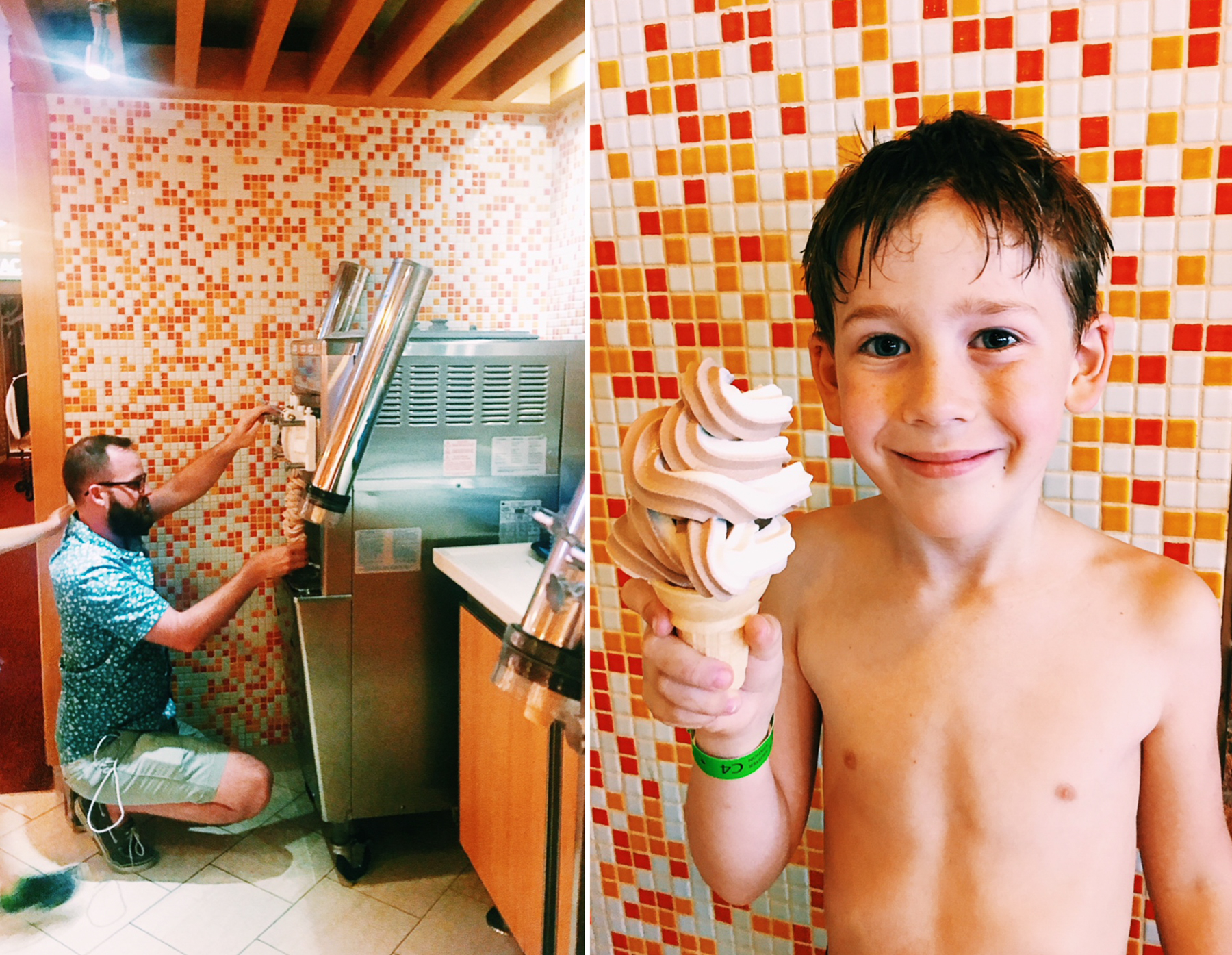 Last but not least! When we went to Raotan in early 2016, I fell completely in love with West Bay Beach. More specifically, I fell in love with the beach right in front of the Grand Roatan Resort in West Bay. There's so much coral, so many fish, and so much shade provided from rocks, too. This is, hands down, one of the most beautiful beaches I have ever been on and, if you are ever in Roatan, you NEED to go here. These phone photographs don't even show 1/24th of how amazing it is. You'll LOVE it!
Oh! And the boys' snorkel masks! My kids love snorkeling more than they love trick or treating (I know, right?!) and, this time around, we switched out their normal snorkeling masks for these full face snorkeling masks. I was a little dubious about them but they were amazing!! Max didn't have any issues at all, Henry only put his head too far into the water once and the masks gave them so much freedom to do whatever they wanted. Both of the boys are good swimmers (for their ages, obviously) but, since we were in the ocean, they were required by their parents (us!) to wear life jackets when out in the water. Henry's Puddle Jumper was a life saver and snorkeling in deep-ish (over my head at least!) with our whole family is so incredible every single time. Love these little adventurers!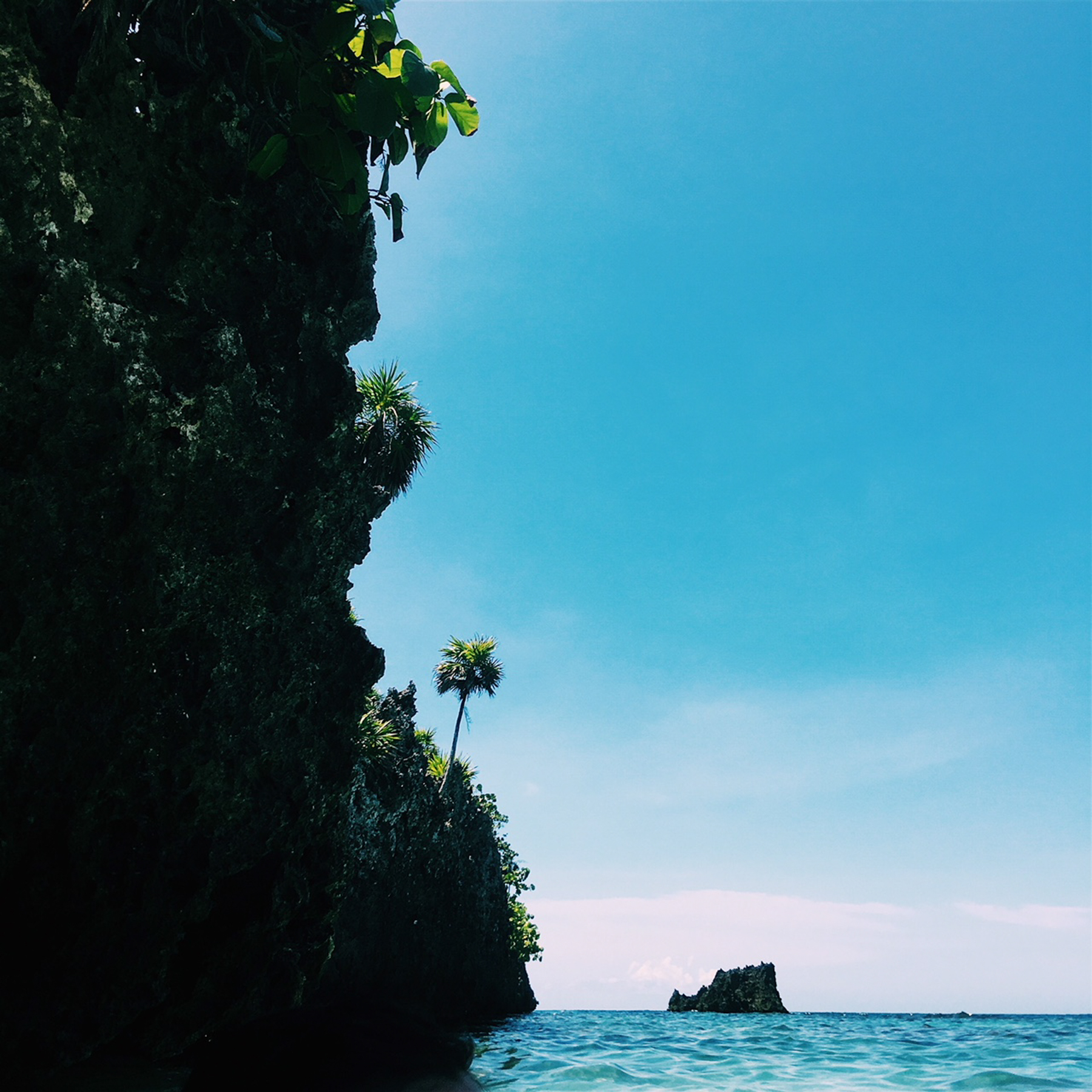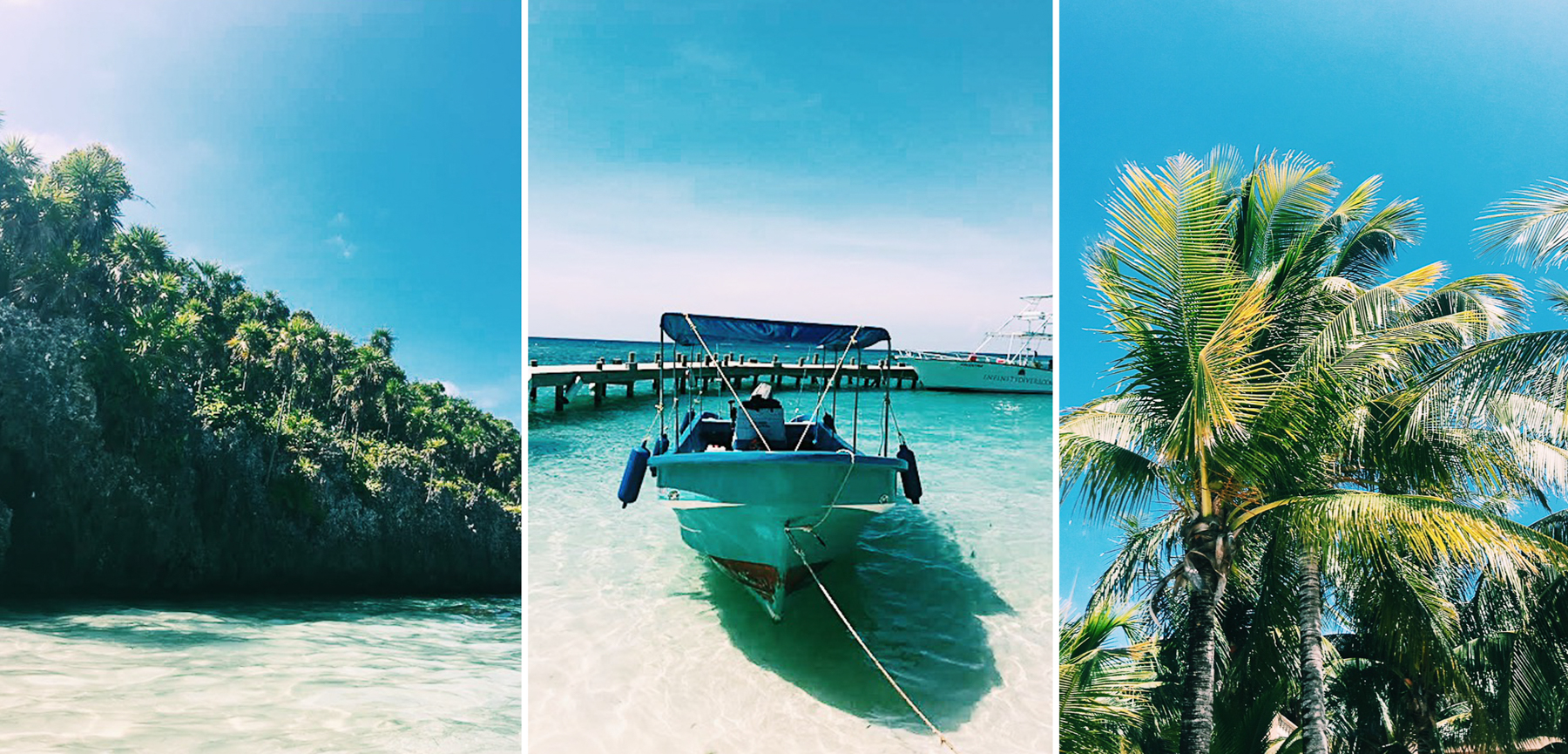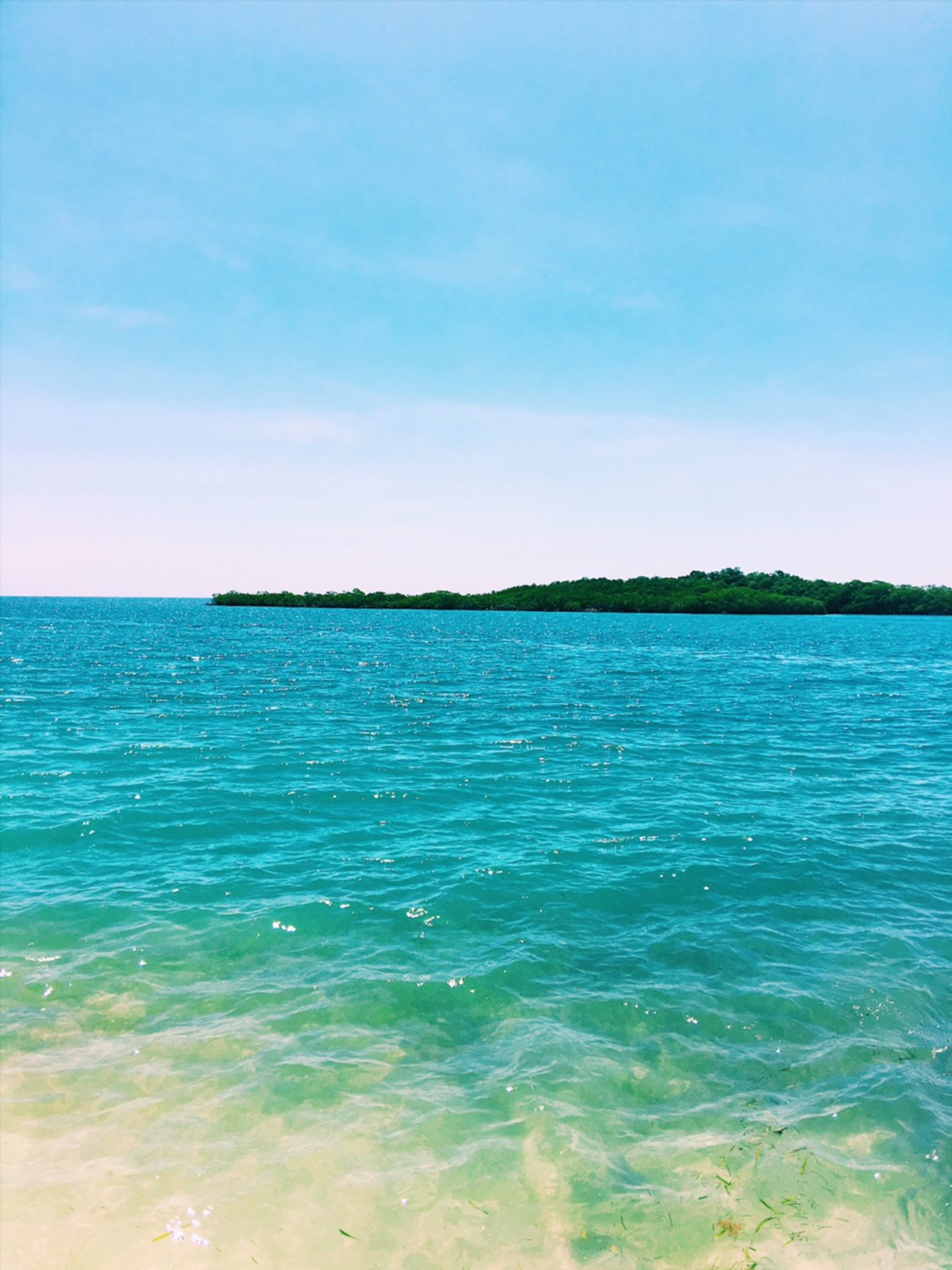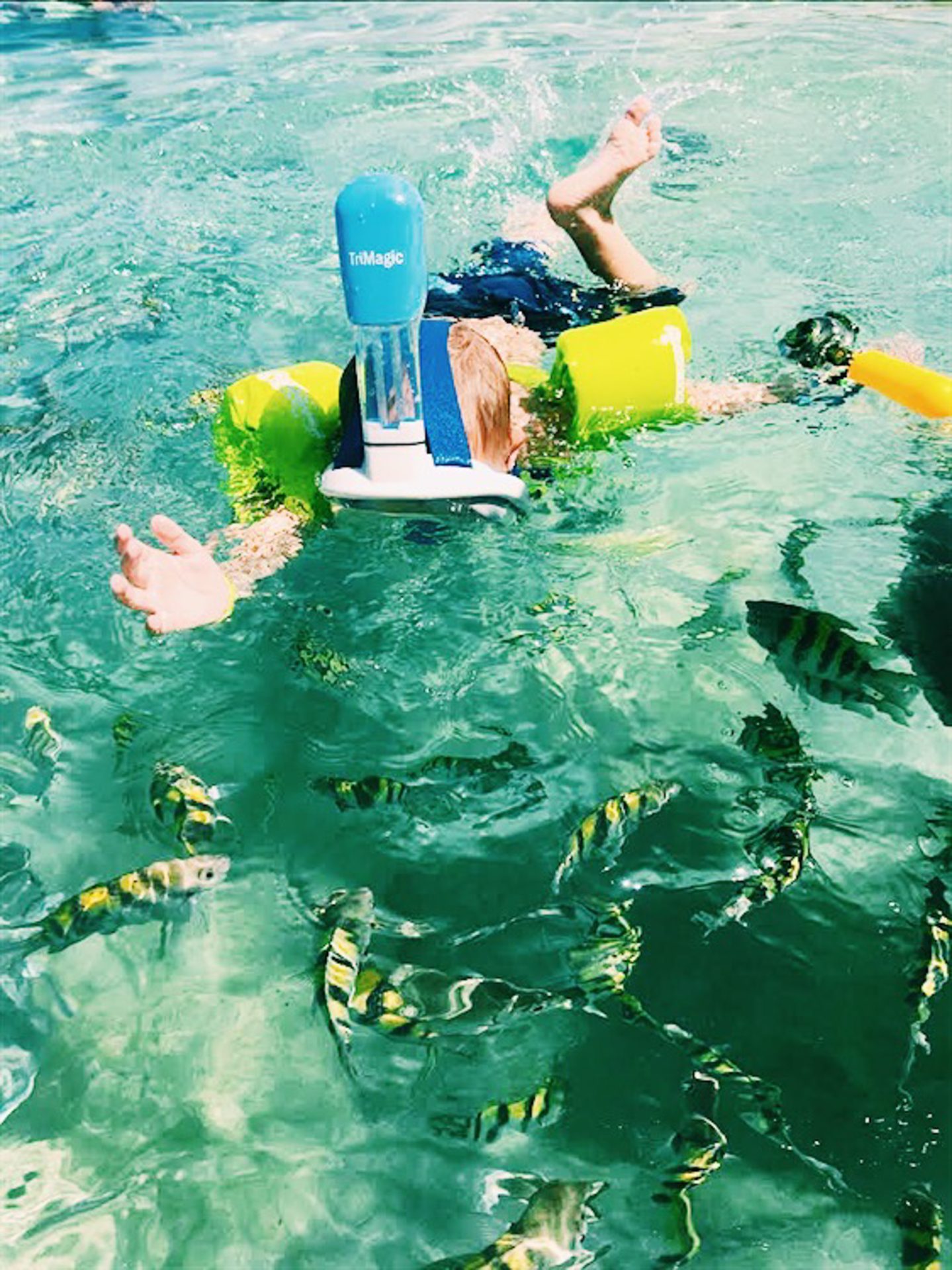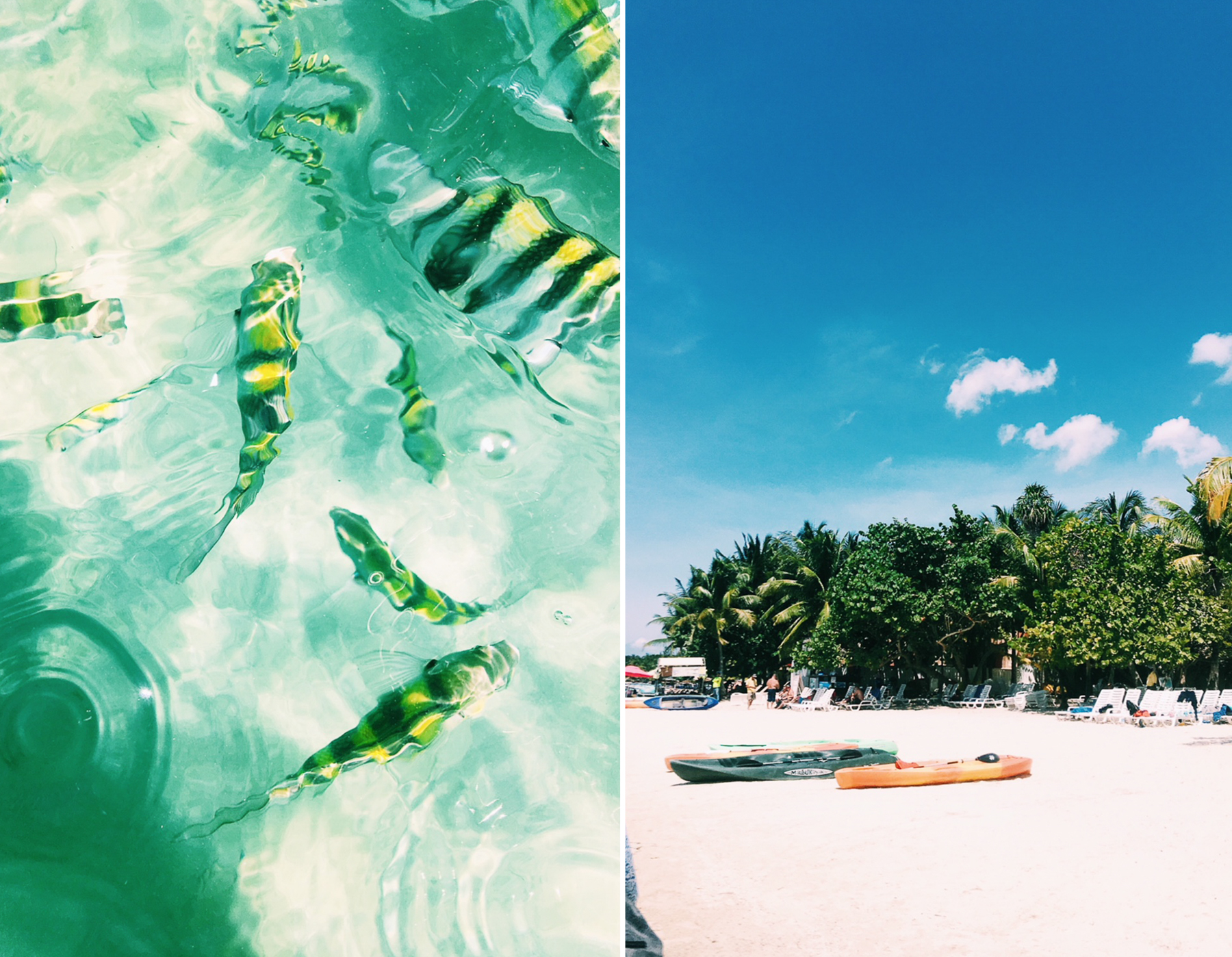 Whew!! That's our fun week on a boat, y'all!
Also, I read two mystery books by Megan Miranda because, even though I was in the middle of the ocean, fall was starting and fall = mystery books. Both books were good but I'd definitely recommend All the Missing Girls over The Perfect Stranger. As for reading, I wasn't the only one reading a bunch during our trip! Max went through several Captain Underpants and Diary of a Wimpy Kid books and I still can't get over how well he reads – homeboy's a reading boss and it's the best!
Thanks so much for the most amazing trip, Chandler Fam! We love you!!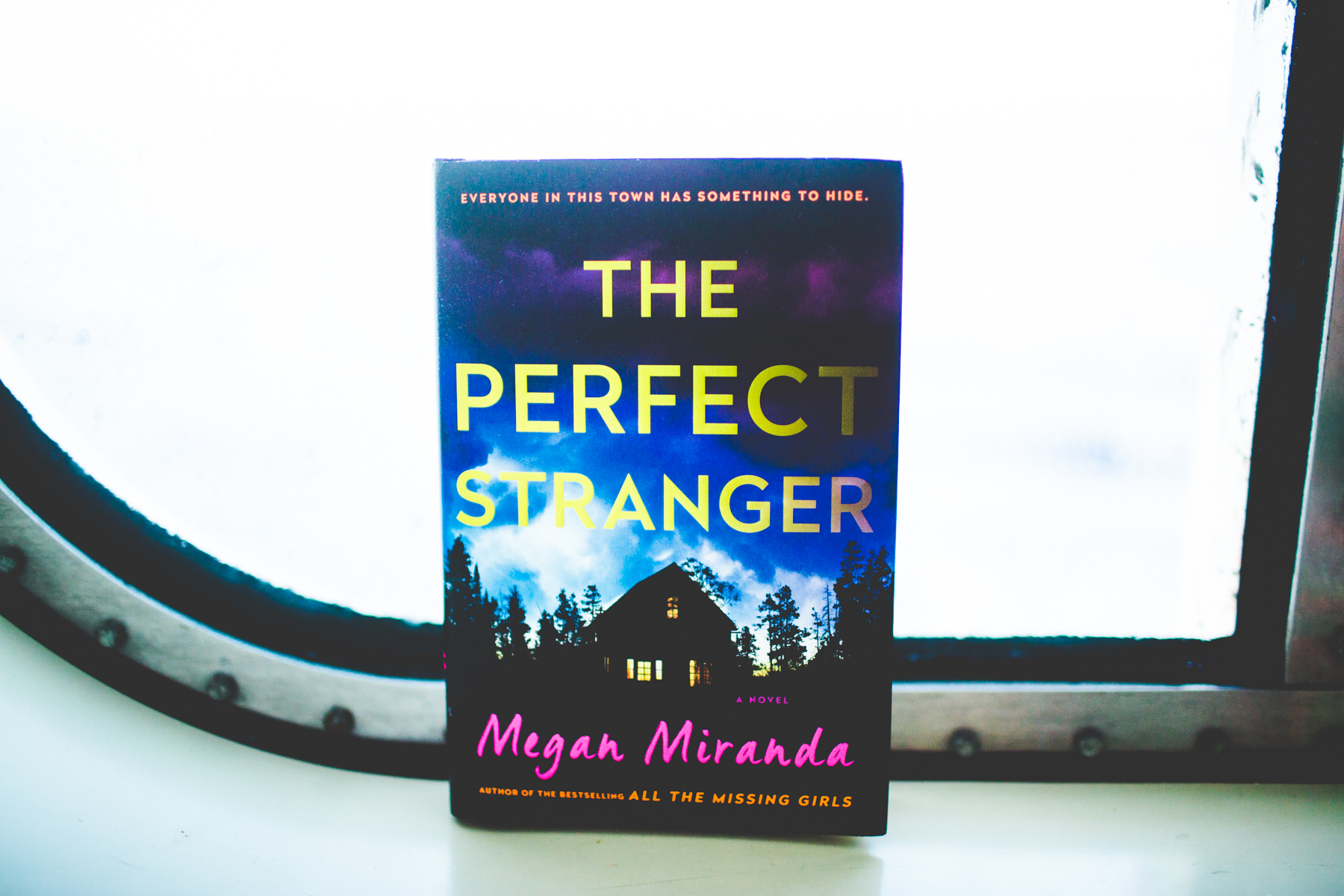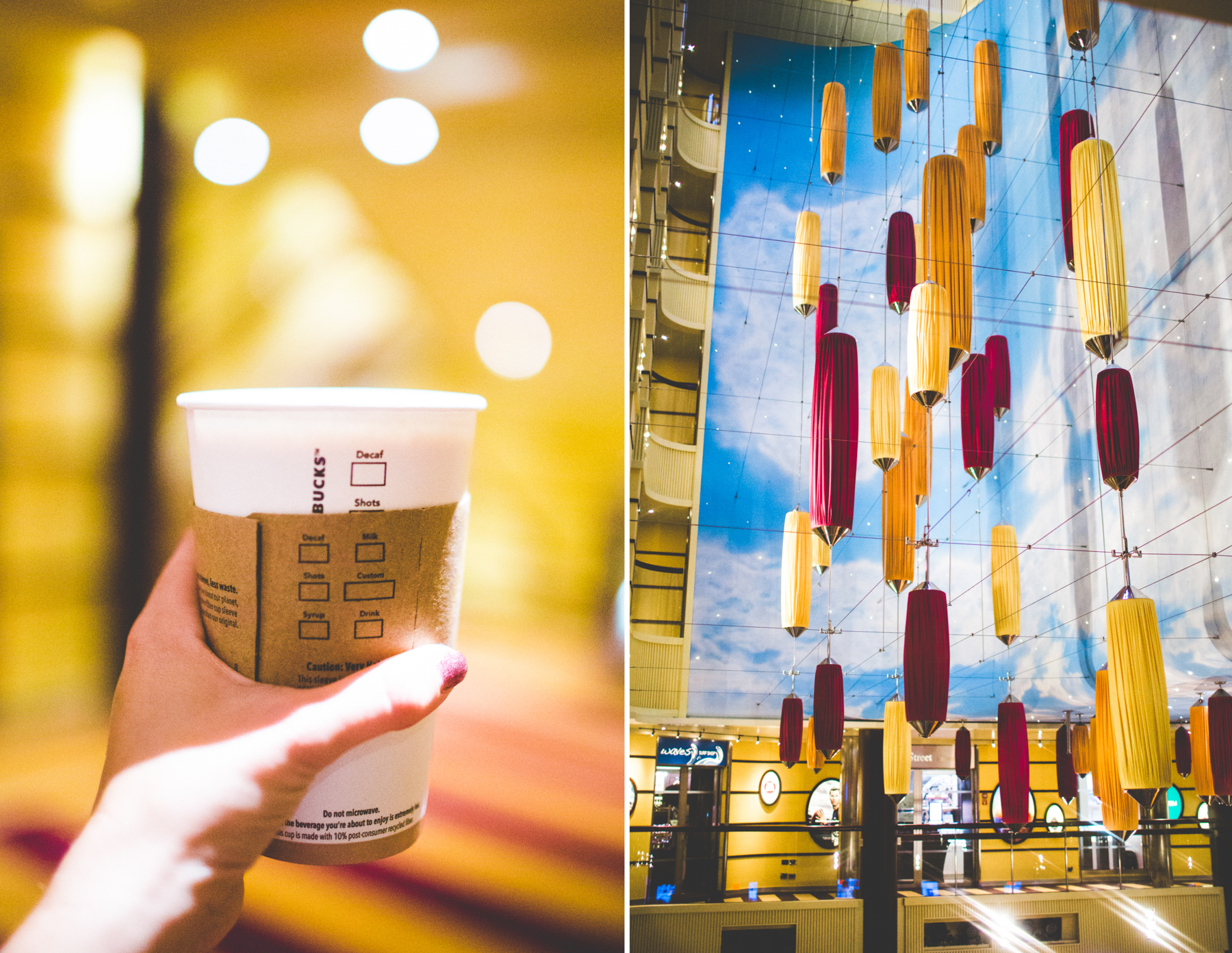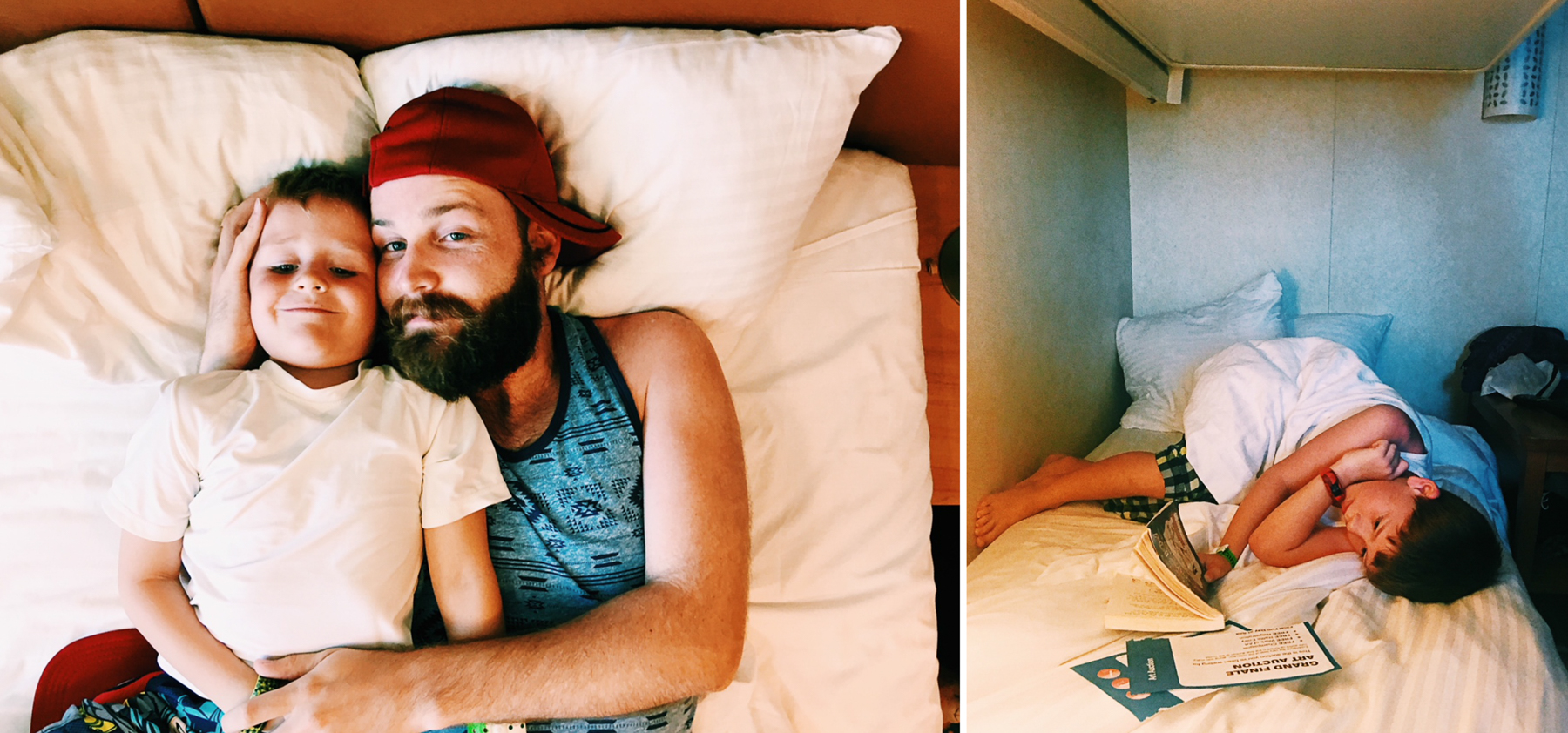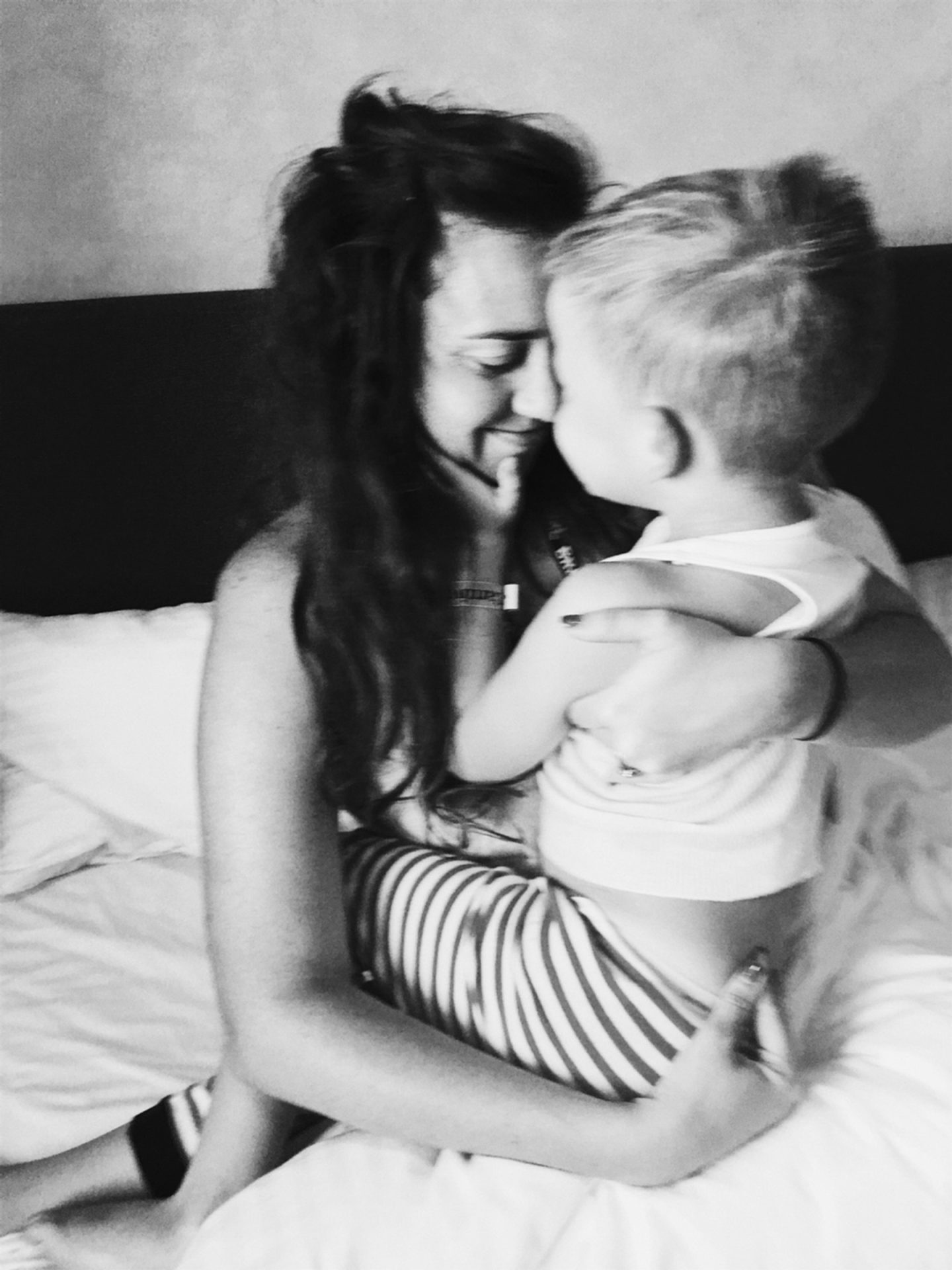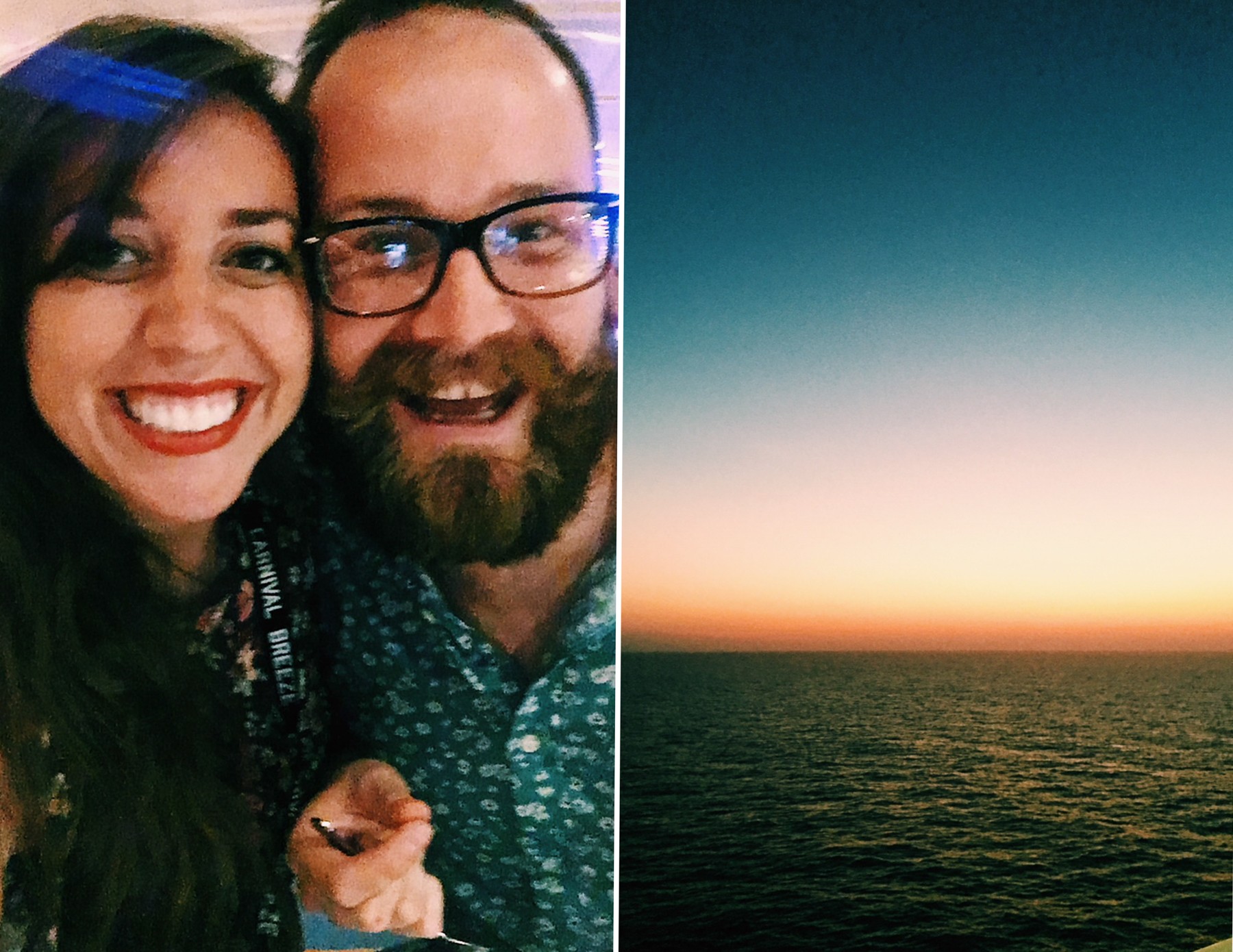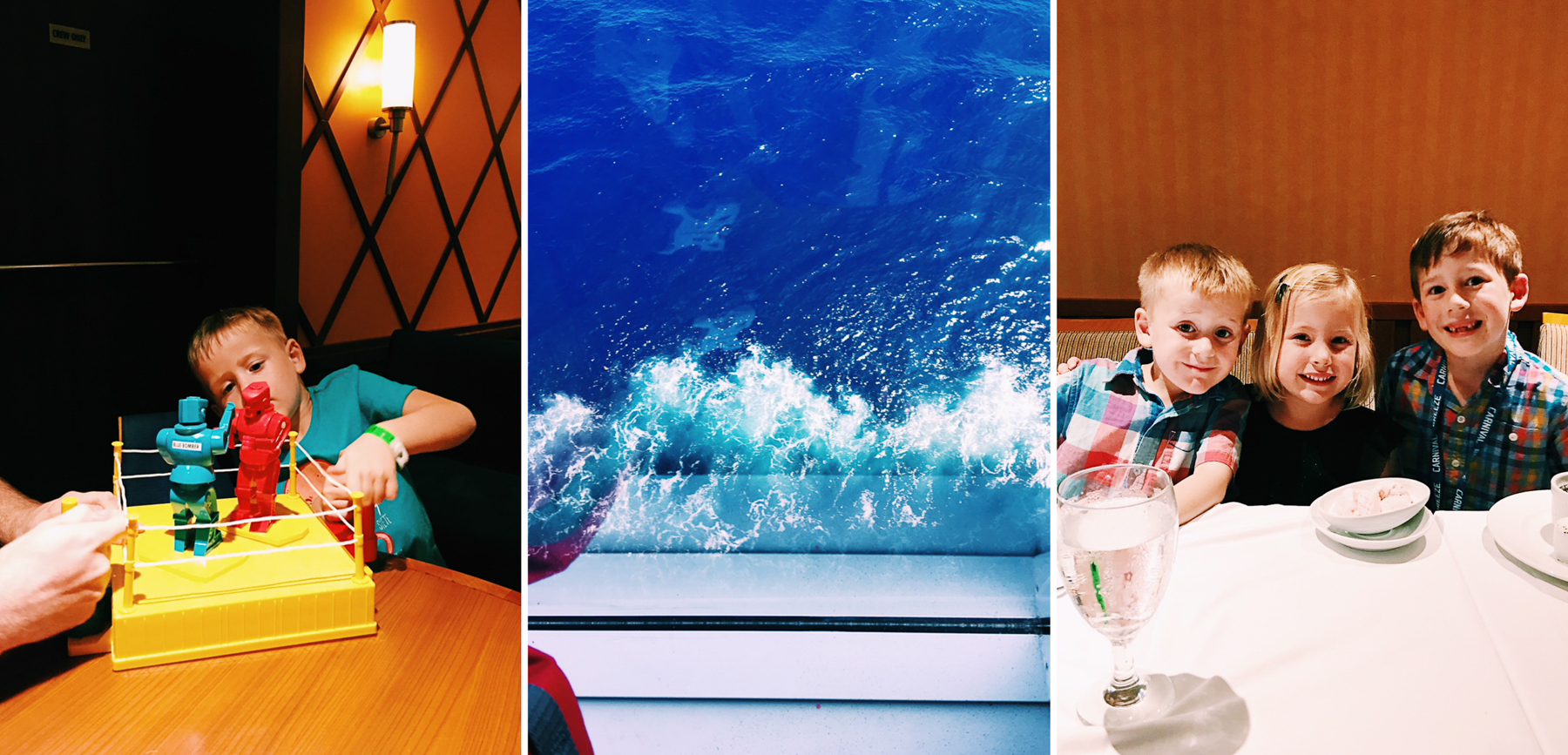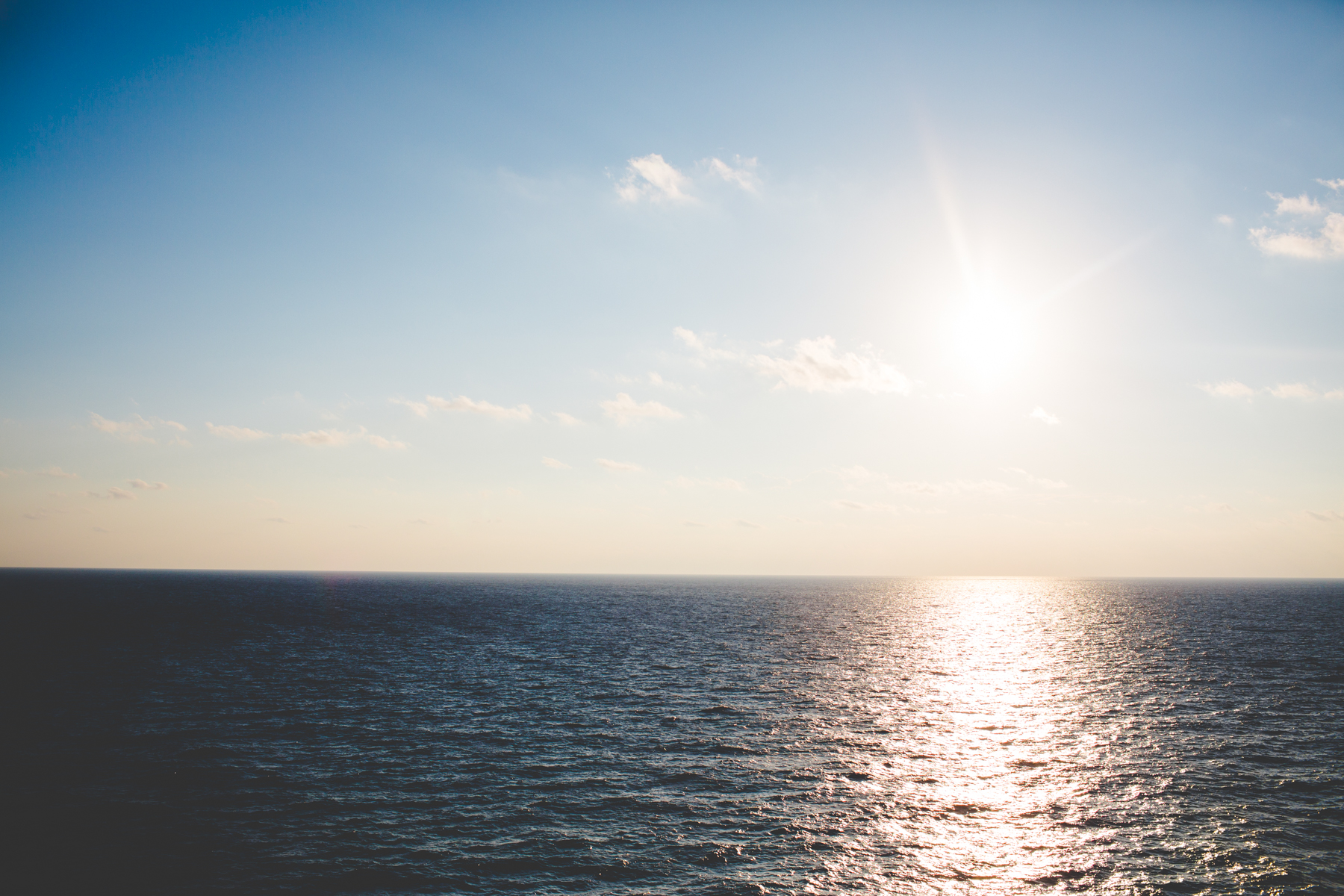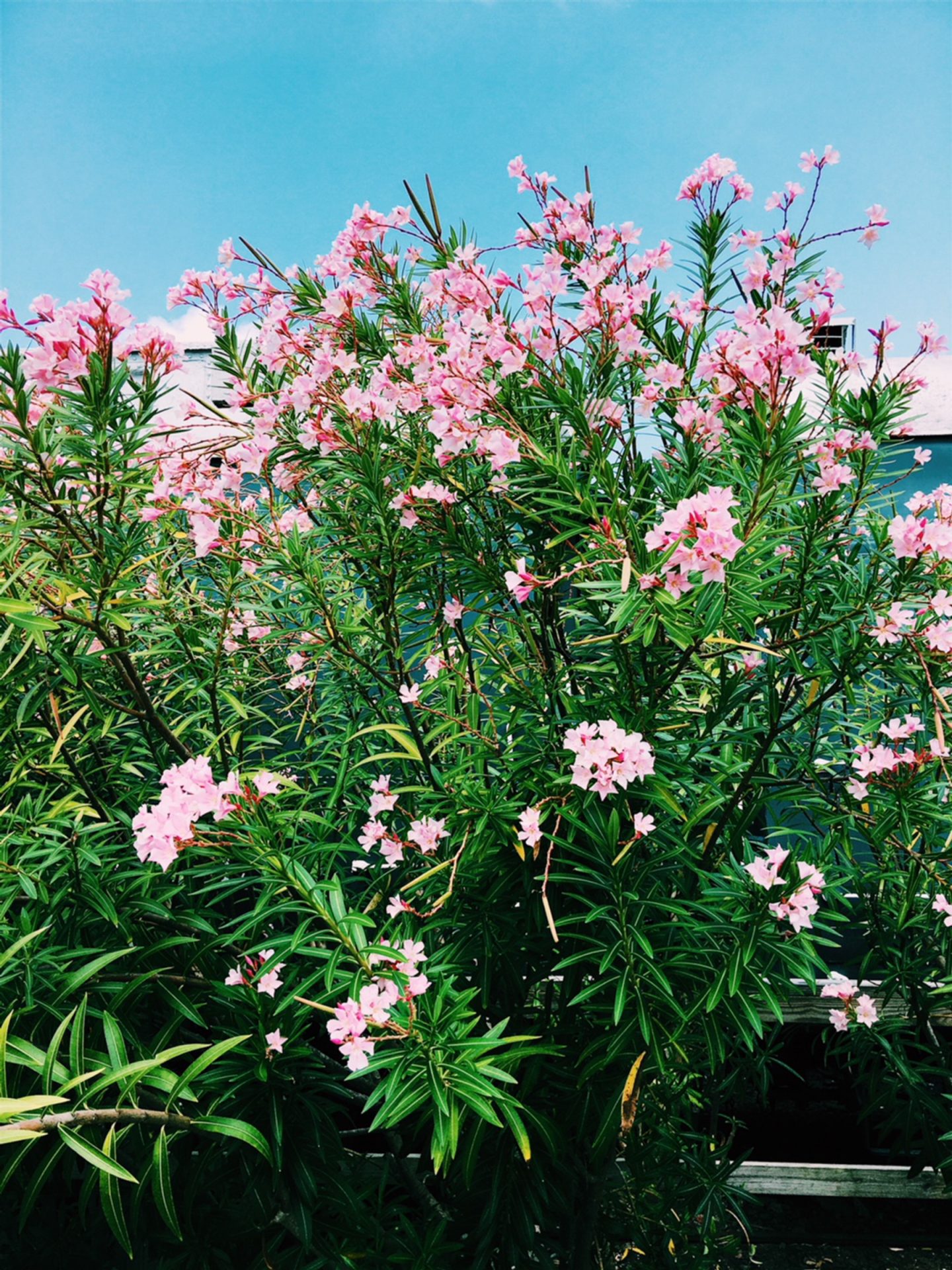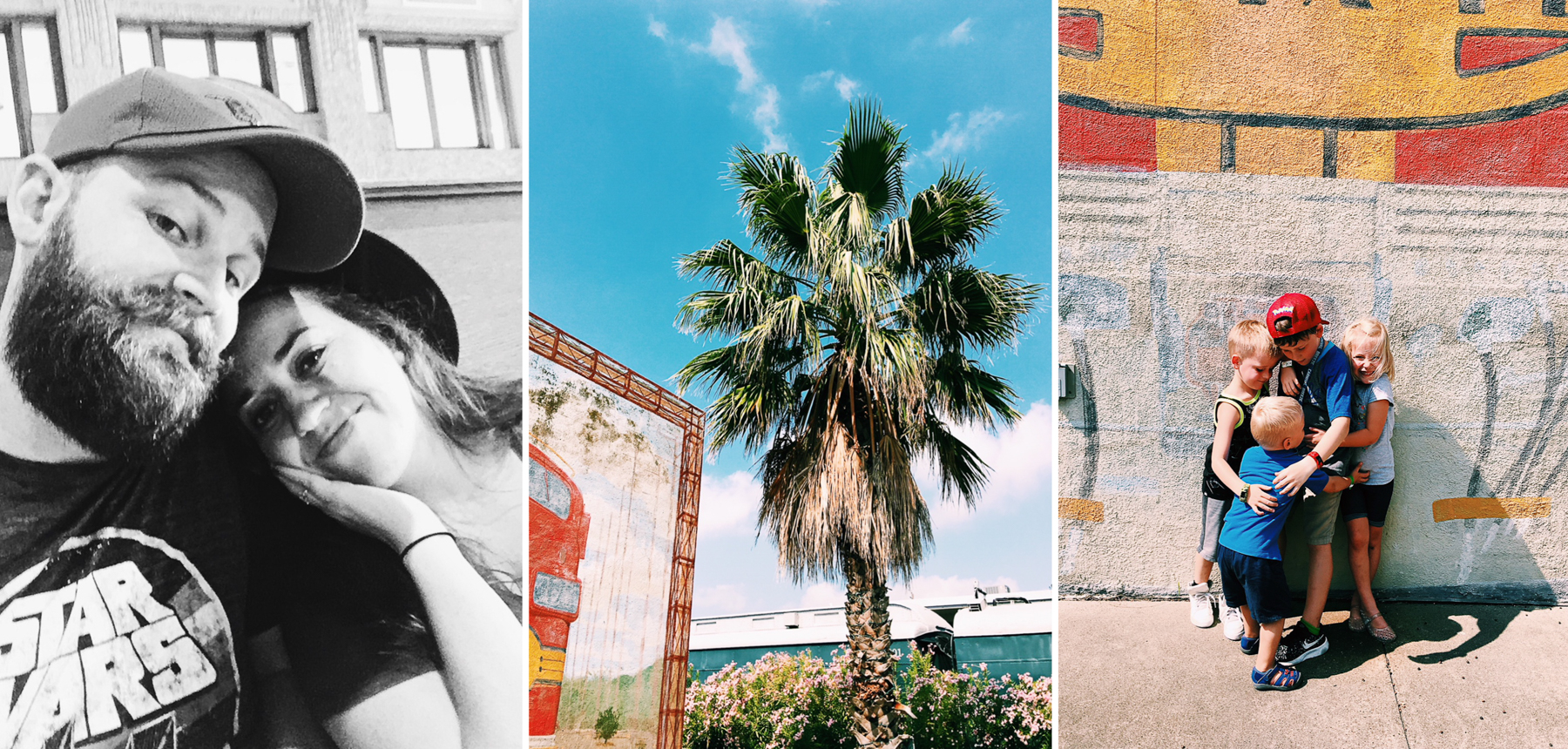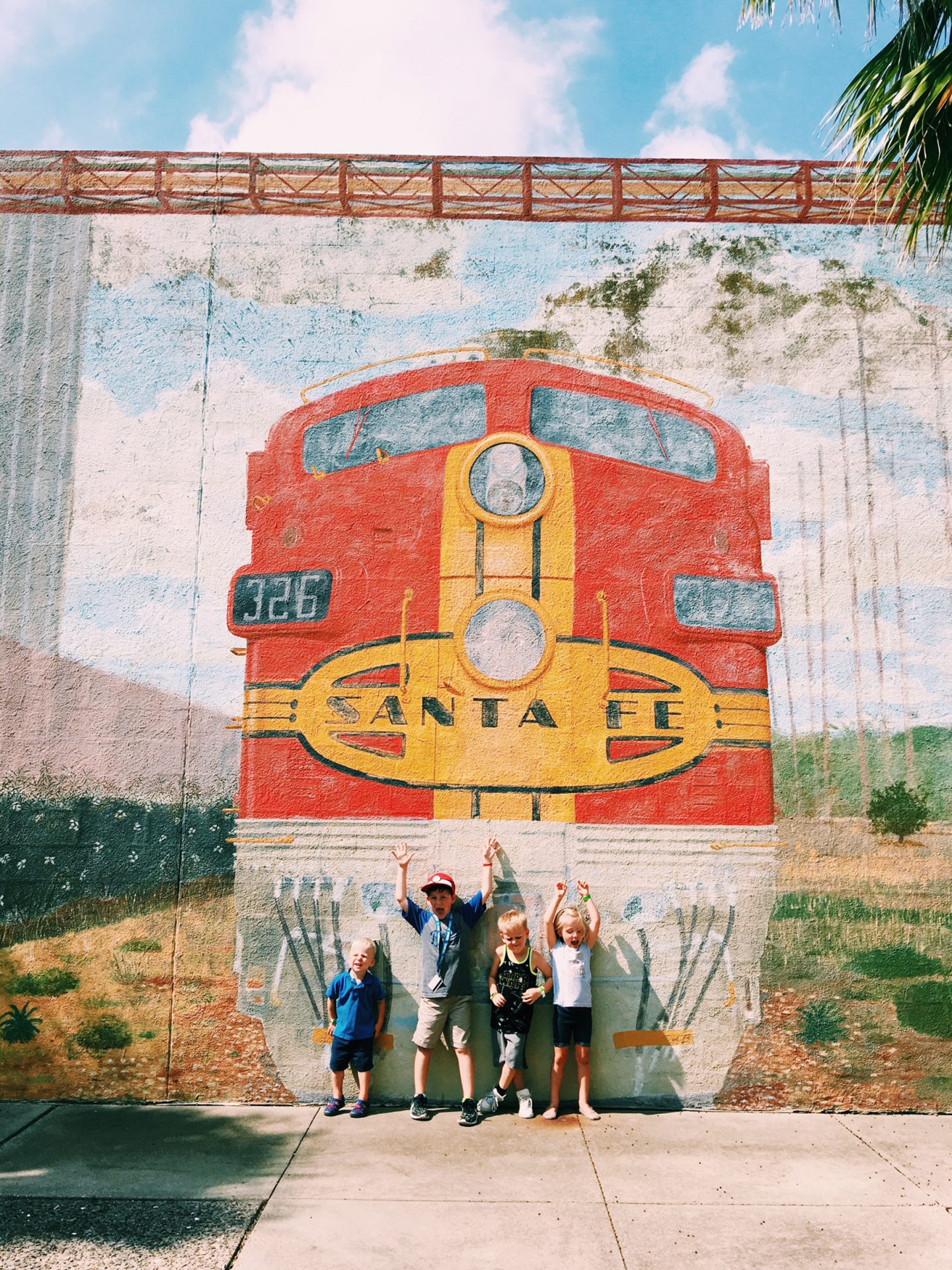 Weddings | Engagements | Seniors | Families | Personal
Inquire About Your Wedding Date + Book A Session With Lissa Chandler Here
Lissa Chandler is a wedding photographer in Fayetteville, Arkansas. Lissa creates photographs that are full of life, full of love, and full of light so that, in sixteen years, you'll look back on your photographs and get a whopper of a smile on your face as you remember the good times. And possibly just as important? Lissa Chandler finally convinced her mom to let her watch Titanic when she was in sixth grade. She cried the entire time, was adamant that Leonardo DiCaprio was "just okay", and then watched every single Leonard DiCaprio movie she could get her hands on for the next three years. And okay, yes!! She still loves a good Leonardo DiCaprio movie because, really, what child of the nineties doesn't? Homeboy was a heartthrob!