"Don't you love New York in the fall? It makes me want to buy school supplies. I would send you a bouquet of newly sharpened pencils if I knew your name and address." – Joe Fox, obviously.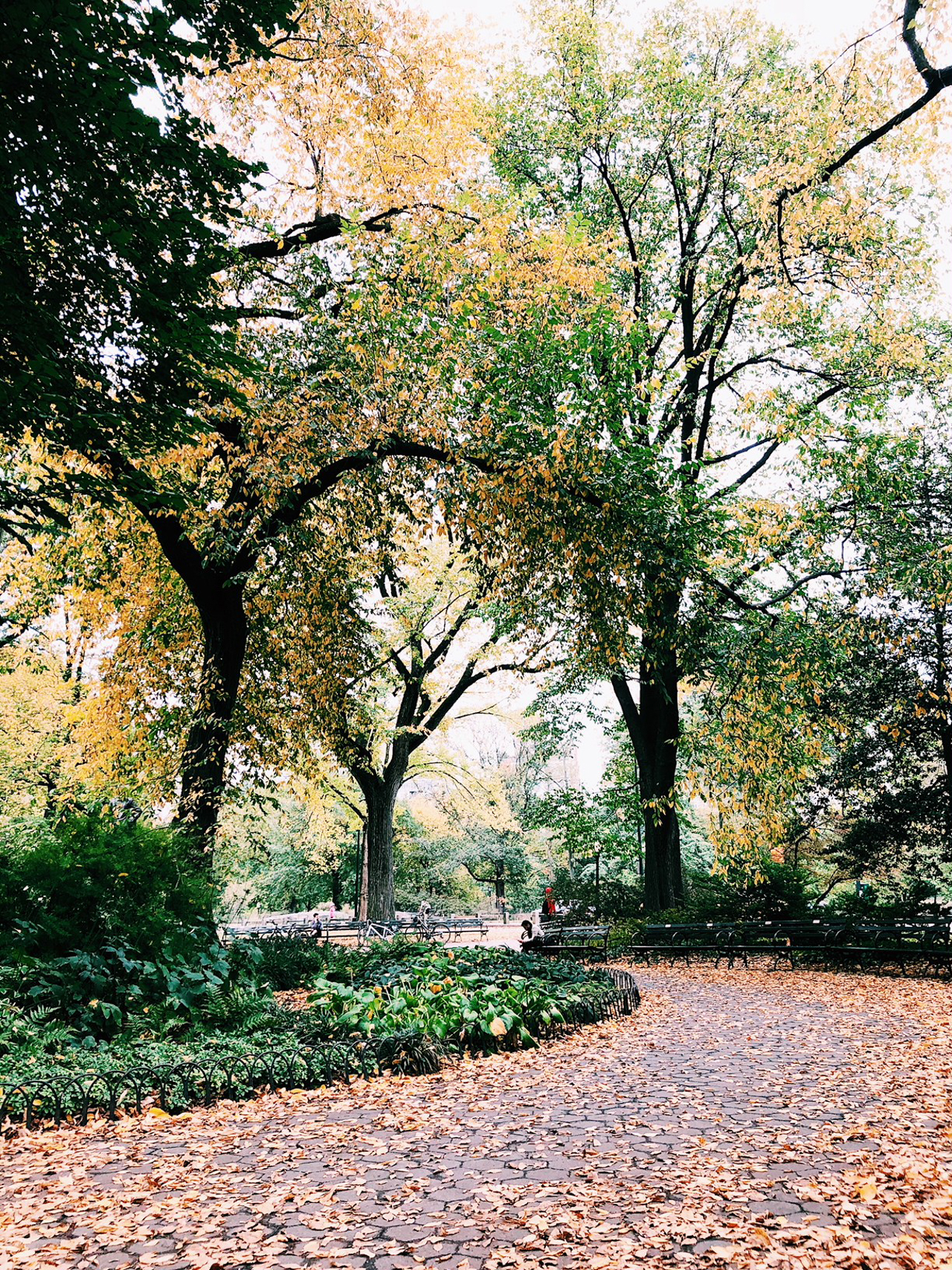 When I was twelve, I saw You've Got Mail for the very first time and, right away, I knew two things.
One: I knew that I wanted to rock a cardigan as easily as Kathleen Kelly.
Two: I knew I'd love New York in the fall.
Nineteen years later, I woke up in Arkansas, threw on a cardigan, kissed my kids goodbye, jumped on a flight, climbed into a yellow cab and, at 3:00 in the afternoon, I left my luggage in a hotel and walked through Central Park as yellow leaves fluttered through my hair and my mom looked everywhere for rats. And for the first ten minutes? My sister and I made every single You've Got Mail reference like the total Nora Ephron loving women that we are. I mean, what child of the nineties (or any decade!) wouldn't want to see New York in Fall? It's always been on my bucket list and it was gorgeous!!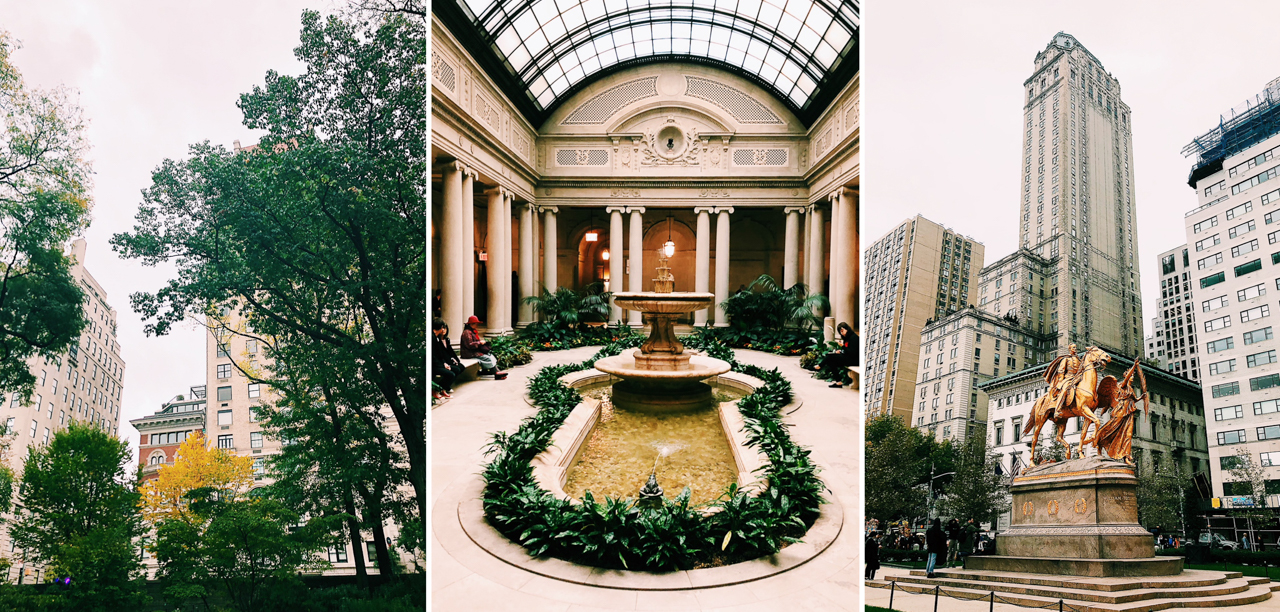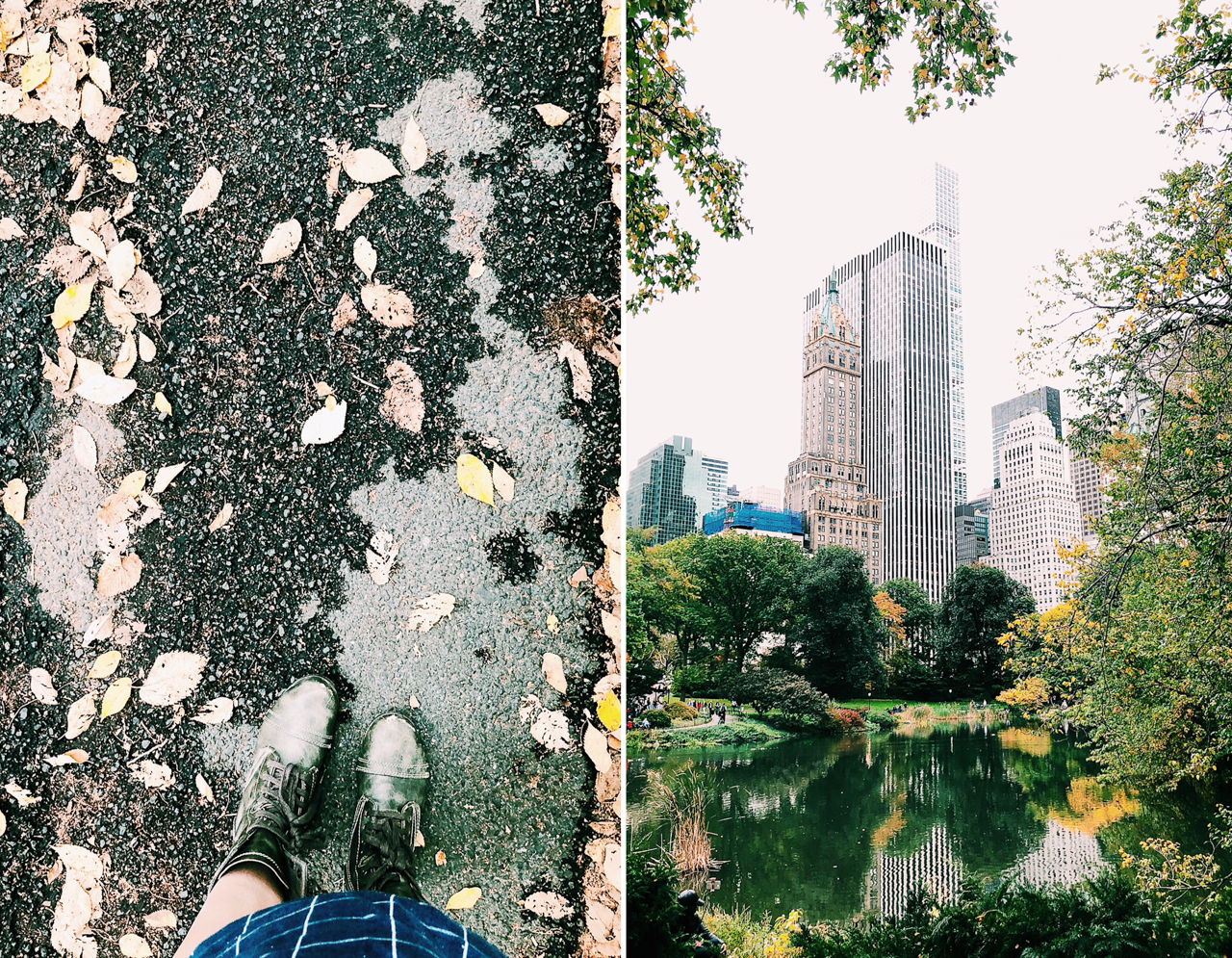 Movie references aside, my most recent trip to New York City was a complete and total whirlwind.
After booking a Central Park + DUMBO engagement session (dying to share the photographs!) with Amanda's sister Heather, I booked my flight and asked my mom and sister if they wanted to come along for the two night trip. We squeezed so many fun things into our short trip – we weren't even together for forty-eight hours – and I'm super excited to share a few of the fun things we did!
After meeting at the airport and dropping off our bags, we went straight to Central Park. I wasn't speaking in hyperbole earlier when I said that I've always wanted to see Central Park in Fall – in fact, for a long time, it was the only trip I had on my bucket list at all – and visiting Central Park was such a blast! The wind was pretty crazy and, since the wind was insane, leaves flew EVERYWHERE and it felt like total magic! My mom and sister were both having the most amazing time and we walked around the park for ages chatting and eating crepes and food cart pretzels and then… it happened. My mom saw a rat and squealed. Then she saw another rat and squealed "I'm getting out of here!" and ran back to the Bow Bridge (where I once shot a few of Morgan's Senior Photographs!) and, on her way, she saw another rat. And y'all?! I'm laughing typing this out! Like most women, I'm totally grossed out by rats (ha!) but my mom takes it to another level and, when my sister and I went back to find her on the bridge a few minutes later, she was on her phone sending my dad and siblings photographs of rats that she had stopped and taken on the way back to the bridge. I don't even know how she found them!! It was so freaking funny and my mom is the best. Love her. She is the funniest.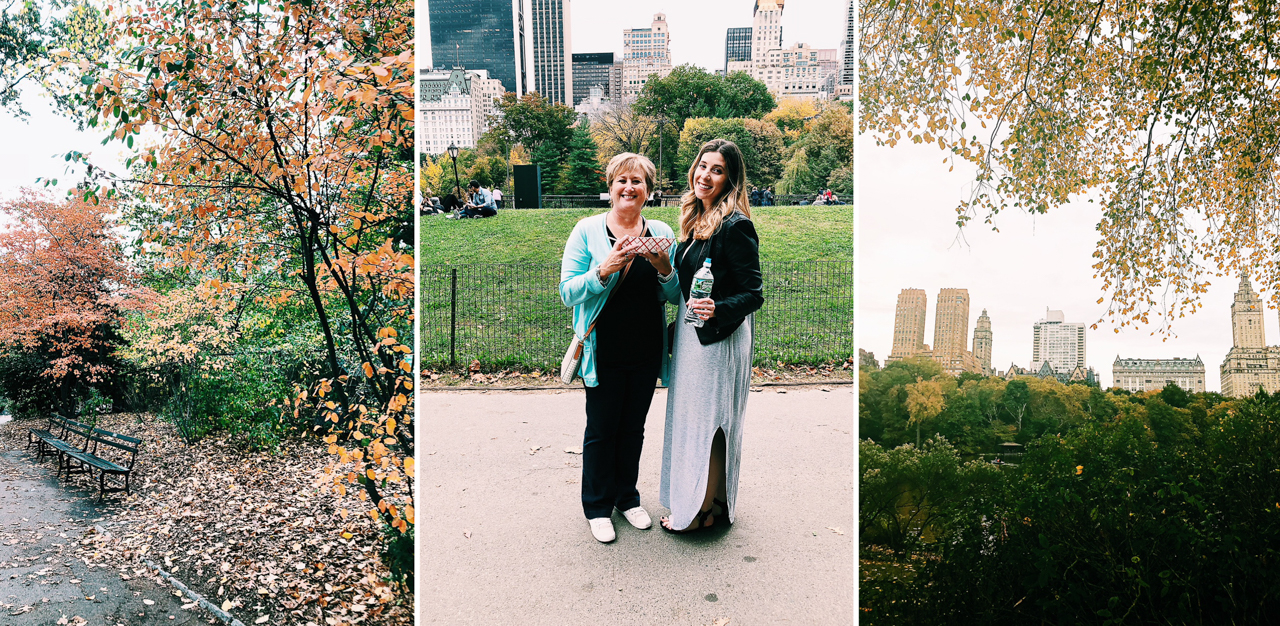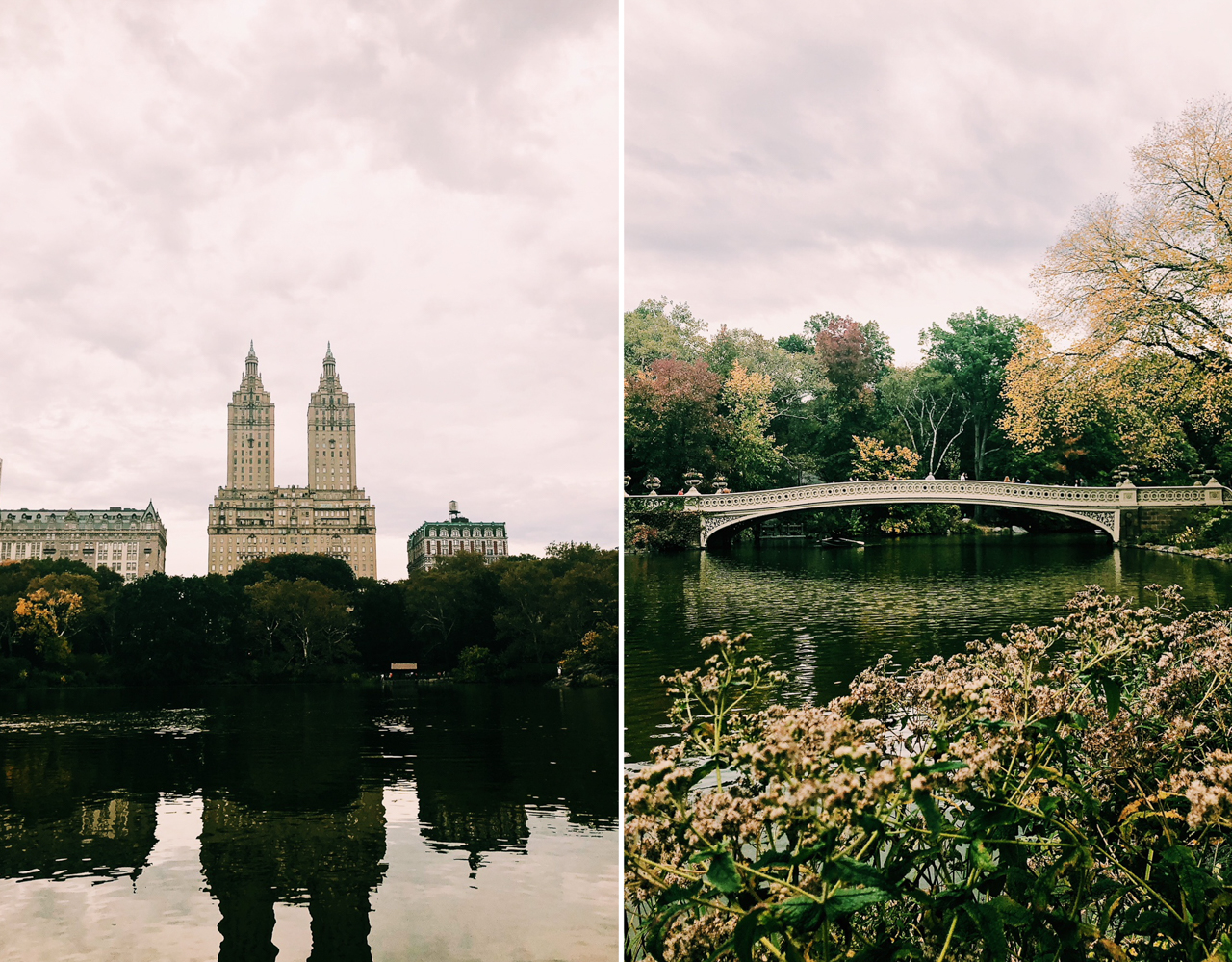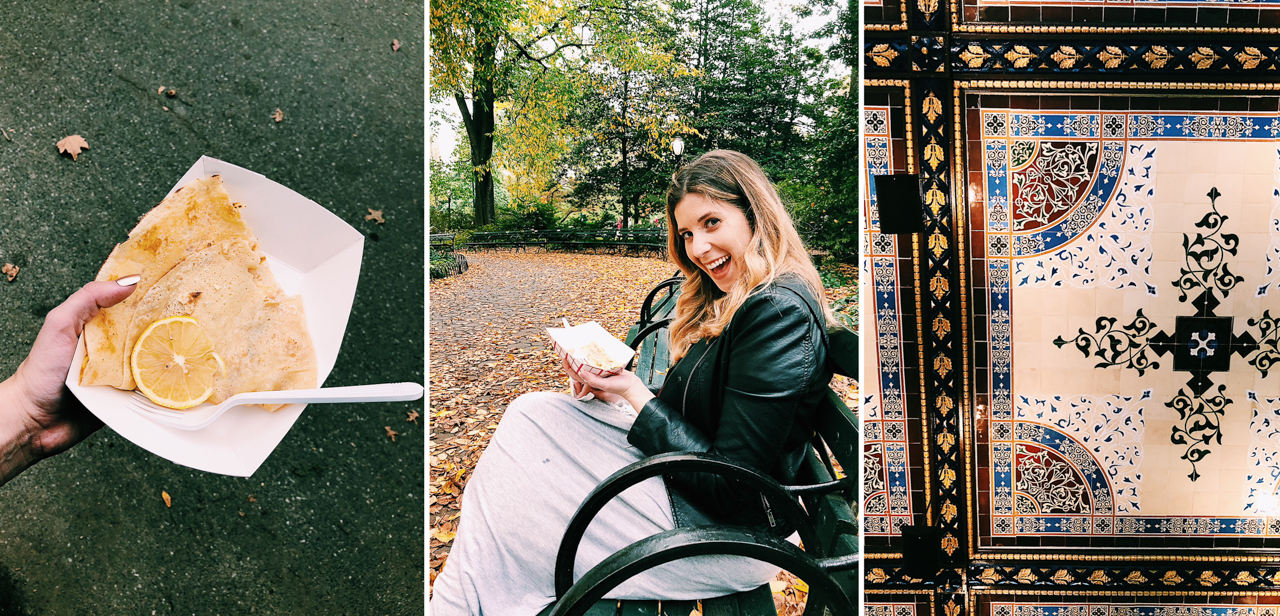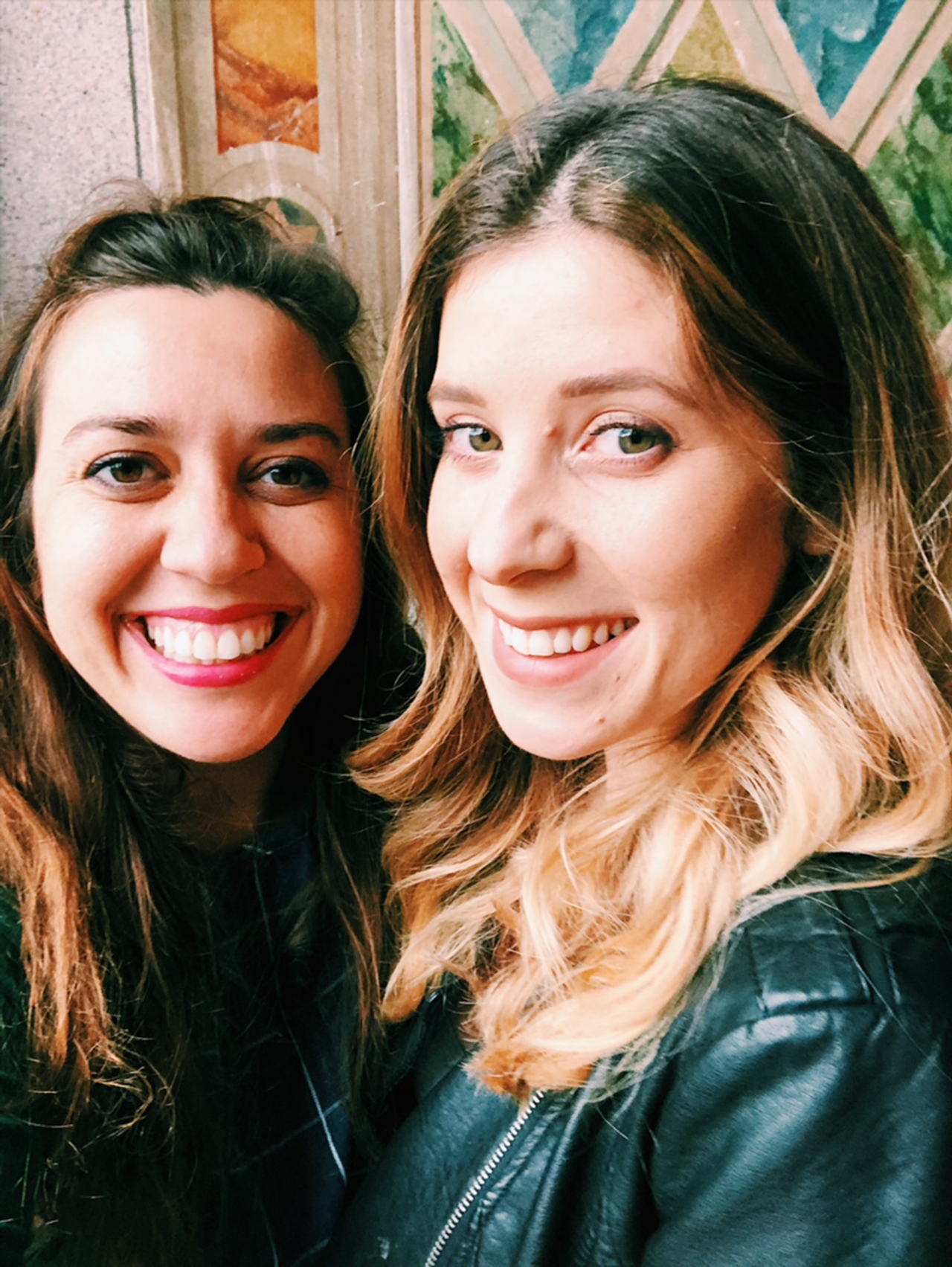 After strolling through Central Park, we grabbed dinner at Poulette and went to see Wicked! This was my very first time seeing Wicked and I absolutely loved it. Seeing it with my mom and sister made it extra special – I haven't lived in the same state as my parents since I was nineteen years old so time with my mom is few and far between! – and it was just the most magic night.
It was pretty late when we got out of Wicked and we almost went straight back to our hotel but, instead, we decided to walk the night streets and see the Empire State Building! This seriously made for the most perfect NYC Girls Night and seeing the city at midnight was absolutely breathtaking and surprisingly peaceful. This was the best day and I'm so glad my mom and sister came with me to NYC!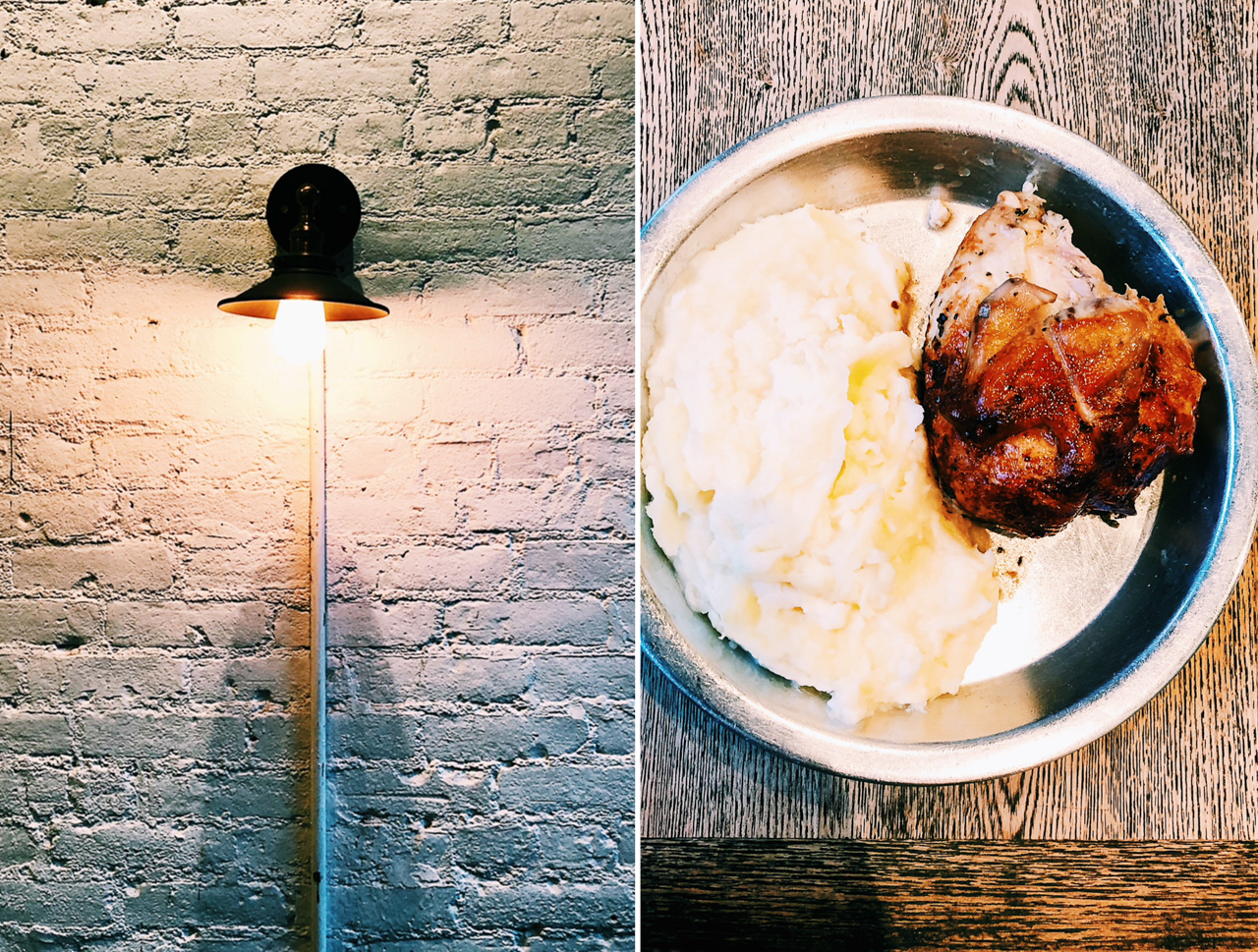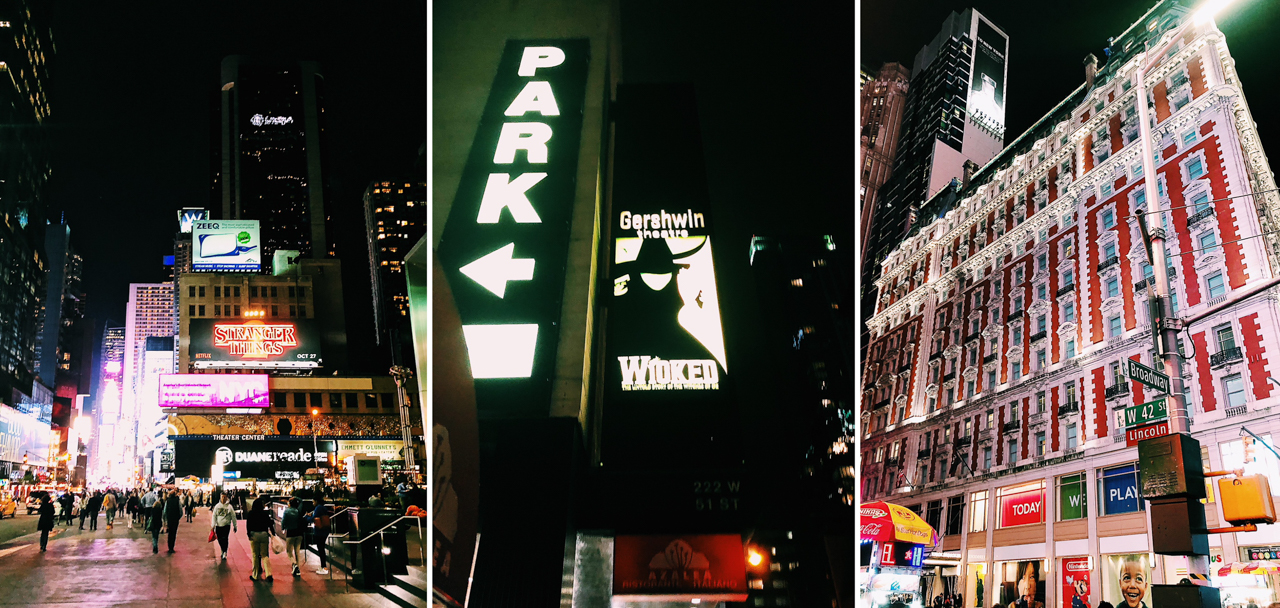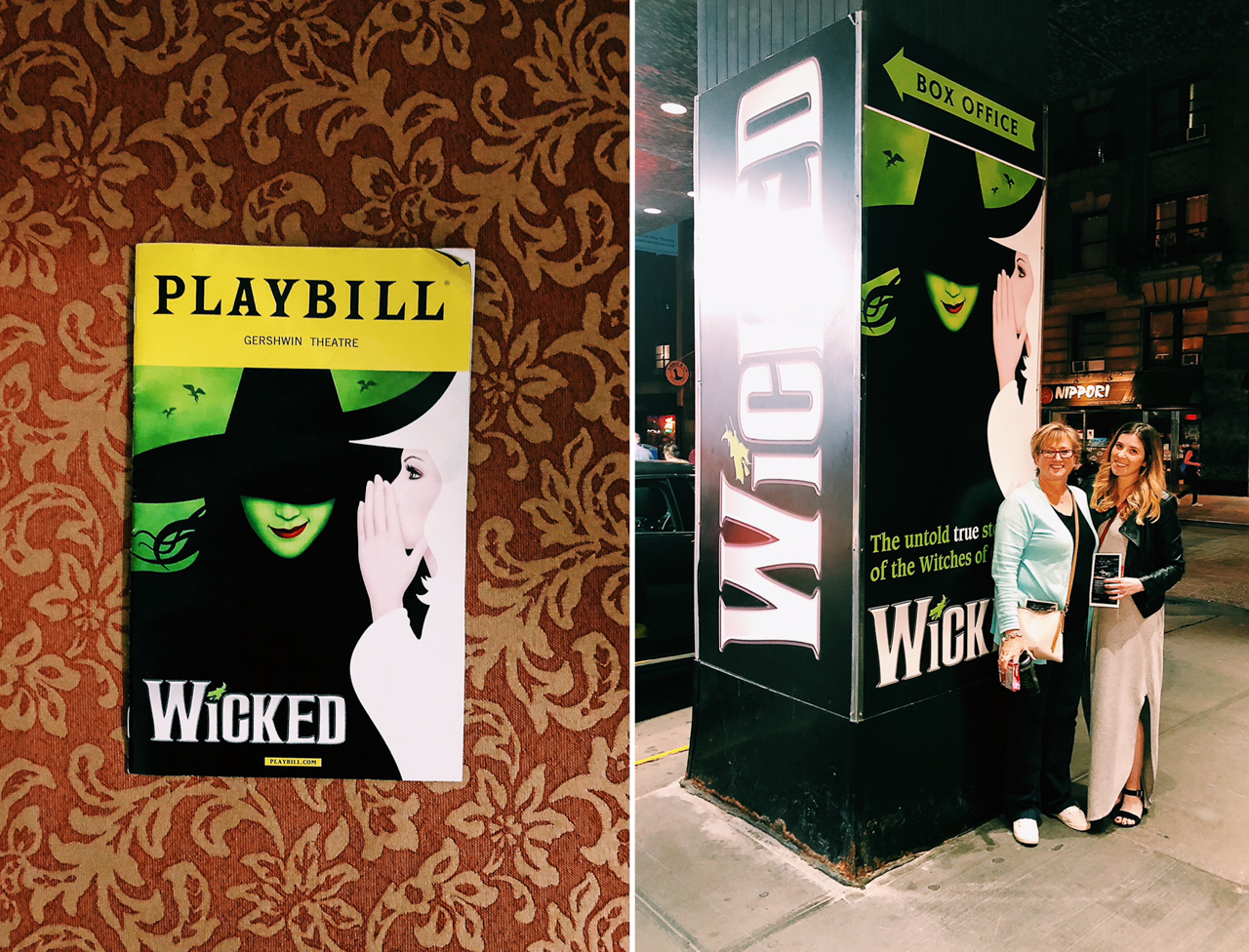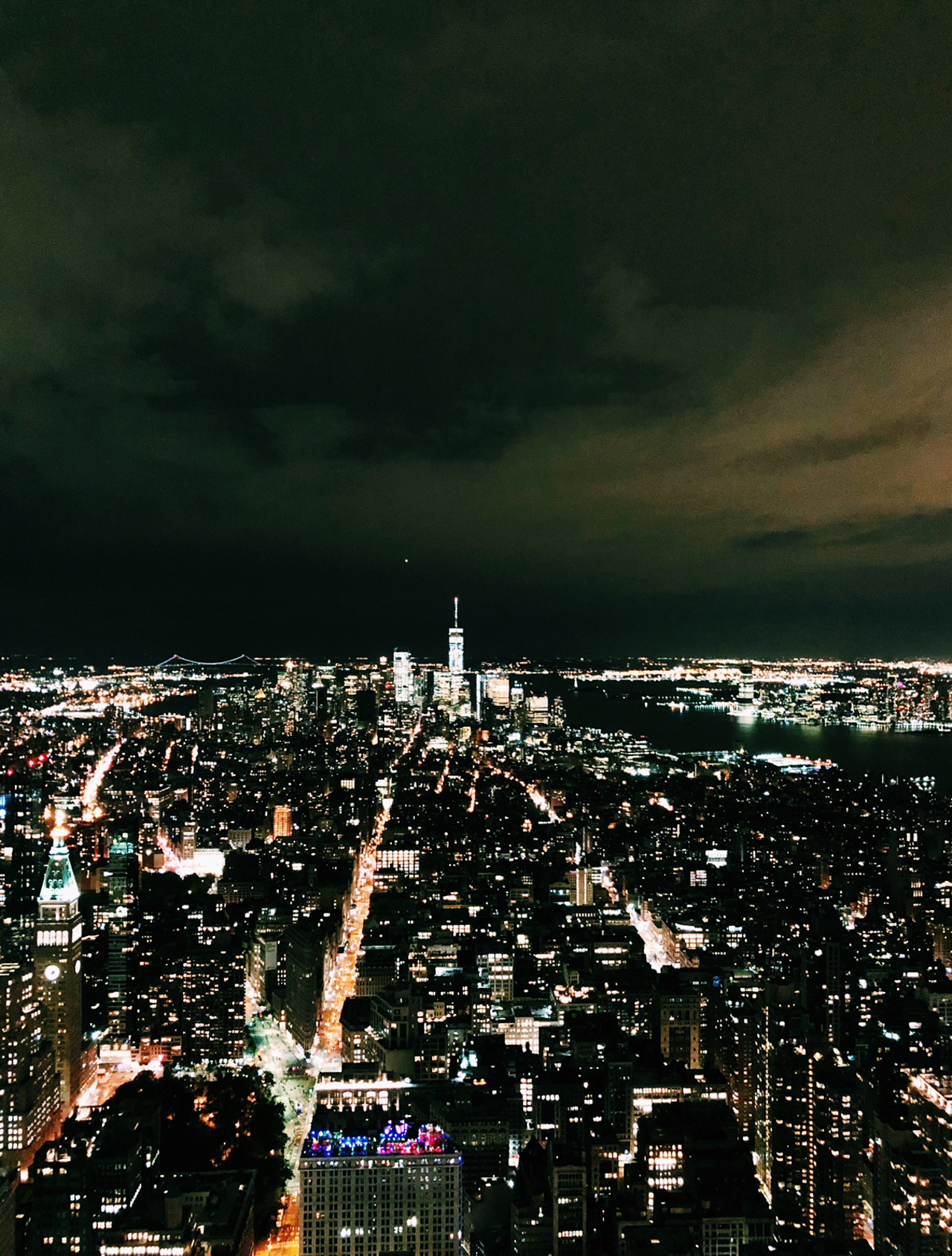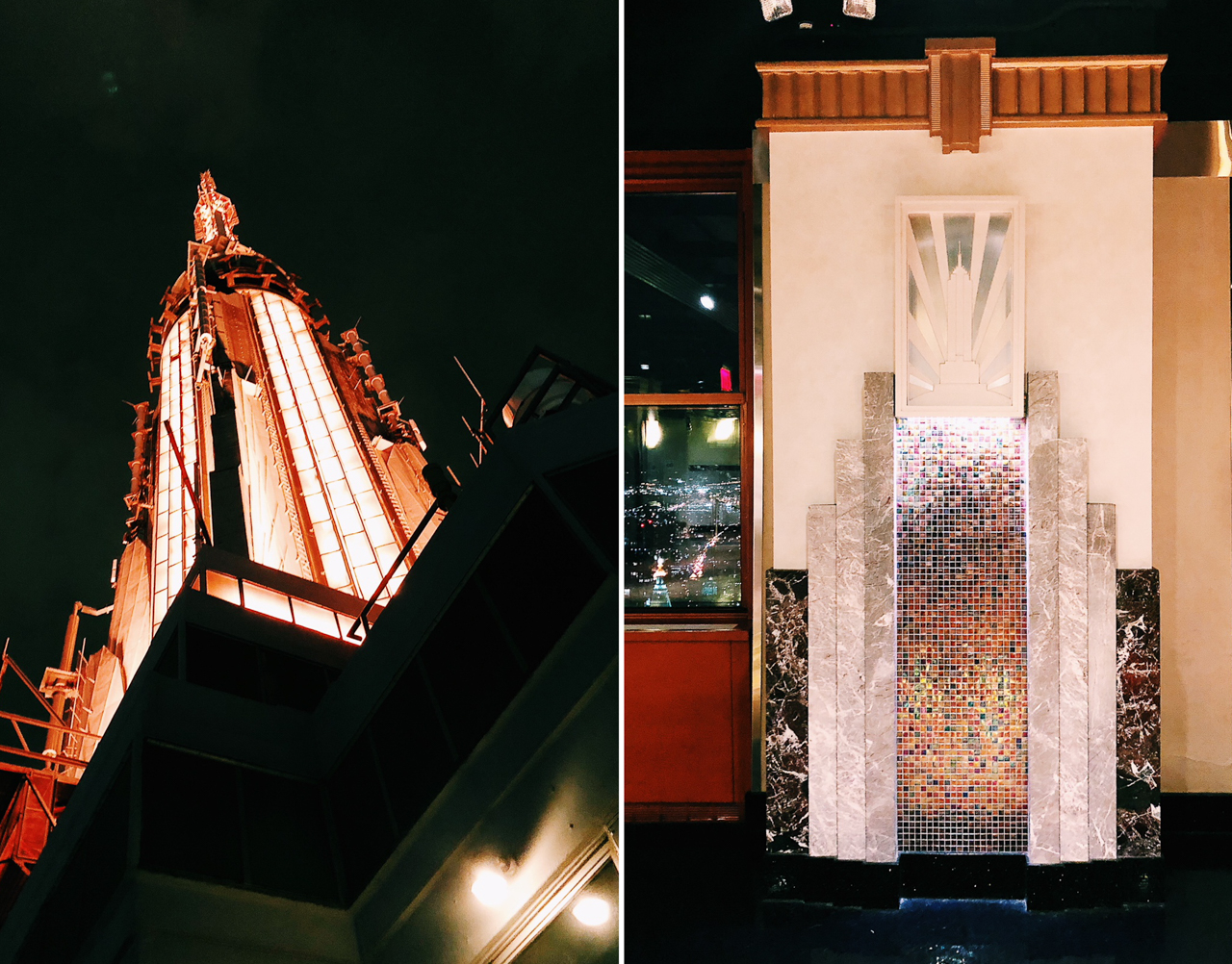 The next day was the day of my shoot! The week I went to New York was a bit crazy – I'd spent two days shooting in Kansas City, gotten back home at midnight-ish on Tuesday and then was at the airport at 5:30 and the whole things was just insane – I was beat!! We took the morning super slow but, before my shoot with Heather and Trevor, we had a nice brunch and then spent a good chunk of time touring the amazing Frick Collection on the Upper West Side. The museum is housed in one of the most beautiful mansions I've ever seen and the walls were insanely detailed – I'm a huge art lover and, at one point, I stood in a room for a good ten minutes just looking at the walls + wishing I could shoot there. I love niche art museums and this is definitely not one to miss. You'll love it!
After the museum, my mom and sister headed to shop and grab frozen hot chocolate at Serendipity's and I went to my session (see an Instagram sneak here!) and I just loved every minute. My favorite thing about photography is how, no matter what, love is just that: love. It doesn't matter whether I'm shooting at a family farm or in a couple's kitchen or a world famous park – the heart of my work is always the same and that fact makes my heart swell. Still pinching myself that this is real life!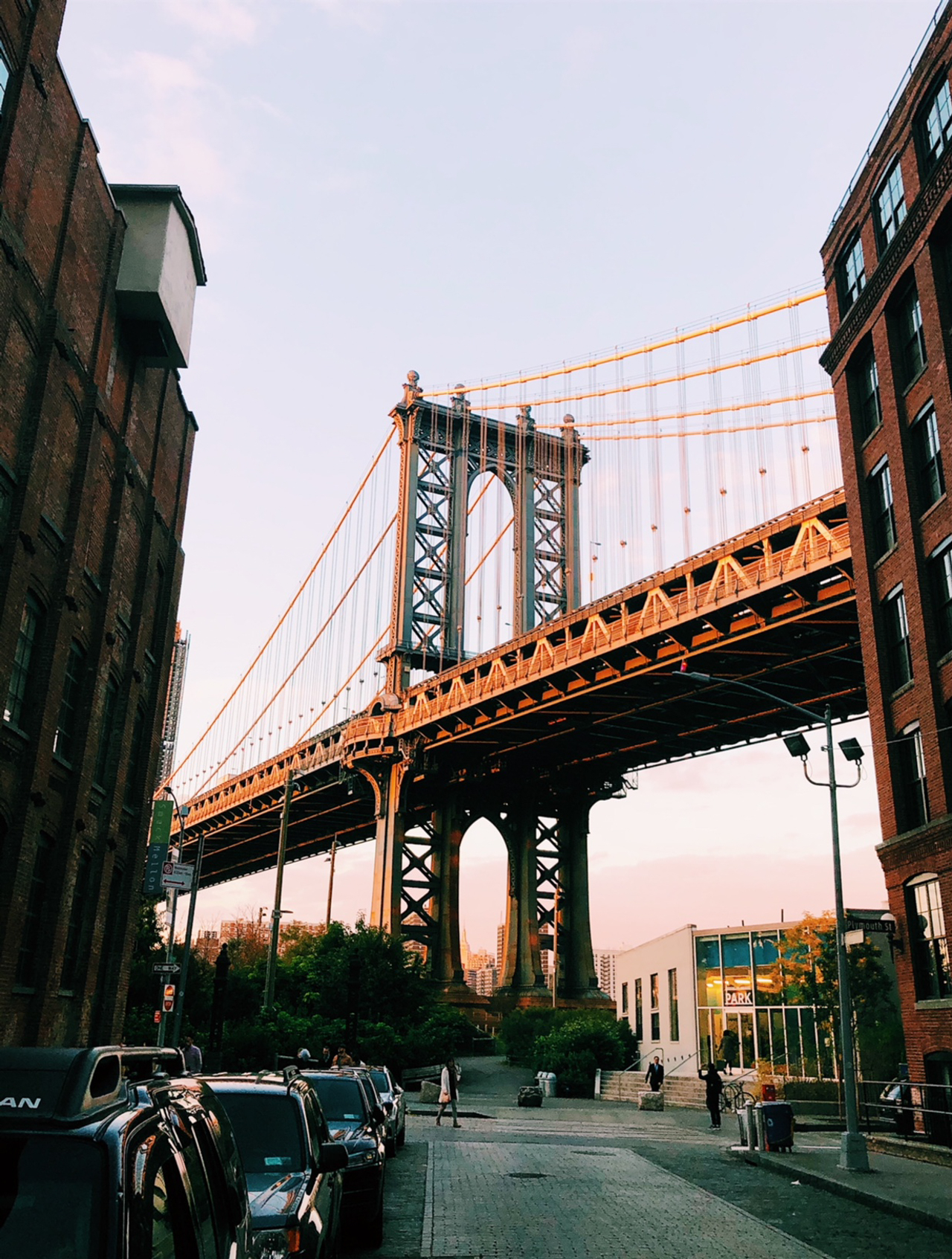 After our shoot, I got totally lost in Greenwich Valley but eventually I found my way to my mom and sister where we ended our trip with a ghost tour! Ghost tours are my jam and this one did not even disappoint. It was so interesting to hear so many crazy stories about so many places – still a little shocked that Washington Square Park is basically a cemetery – and, since this trip was the week before Halloween, it made the whole trip so festive and fun and wonderful. After the trip, we grabbed the most amazing pizza and then Anna and I walked around town a bit and grabbed cookies and hot chocolate from Milk. Loved this quick trip with my family so much and can't wait to share Heather and Trevor's engagement photographs! I finished them this past week and I love them so much!
Also! Next time we're in NYC – which will definitely be Fall 2018 and possibly Spring 2018 – I'm totally making Andrew take me to the Merchant House Museum because it's supposed to be haunted and y'all know I'm all about the ghosts… and also I really like to see old furniture.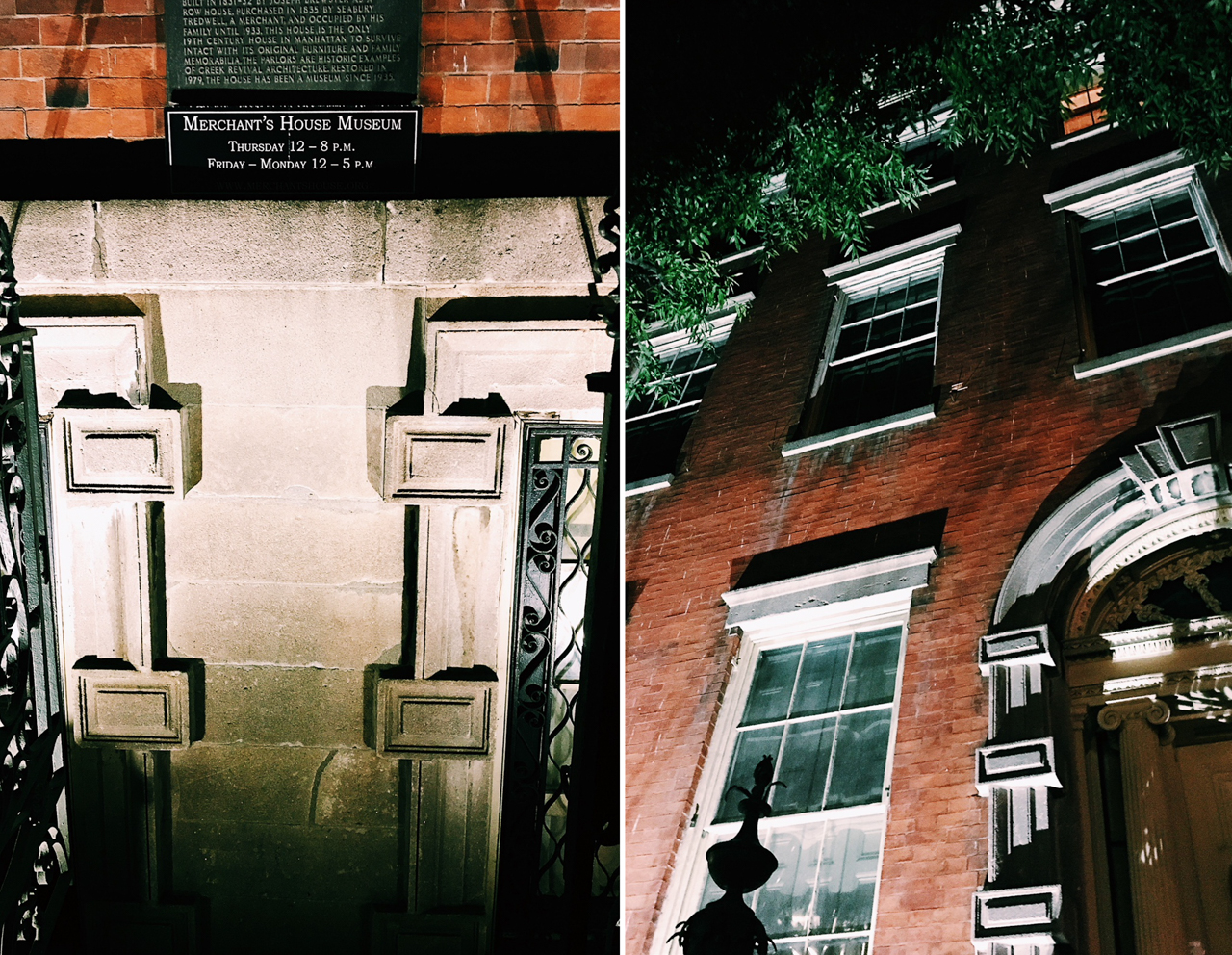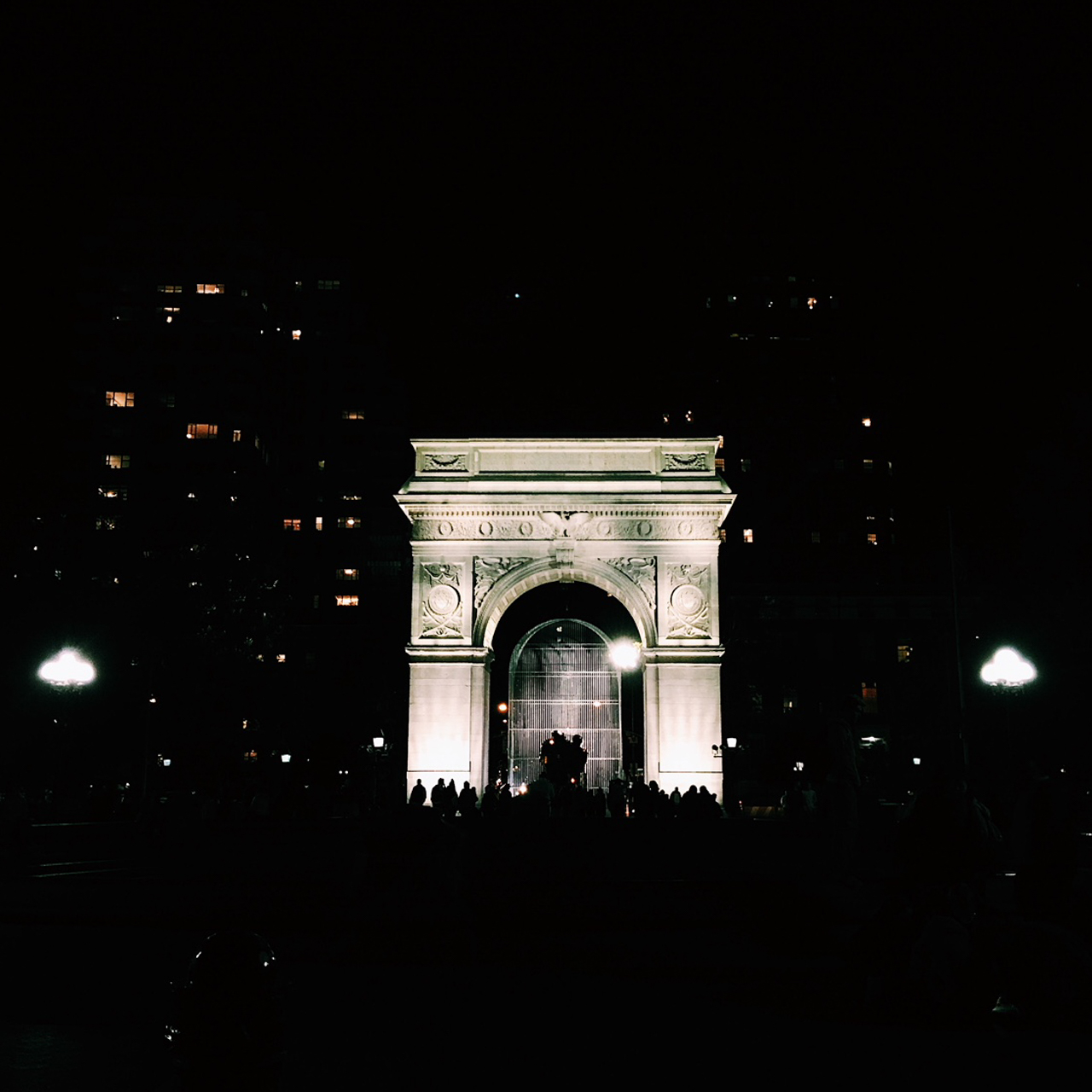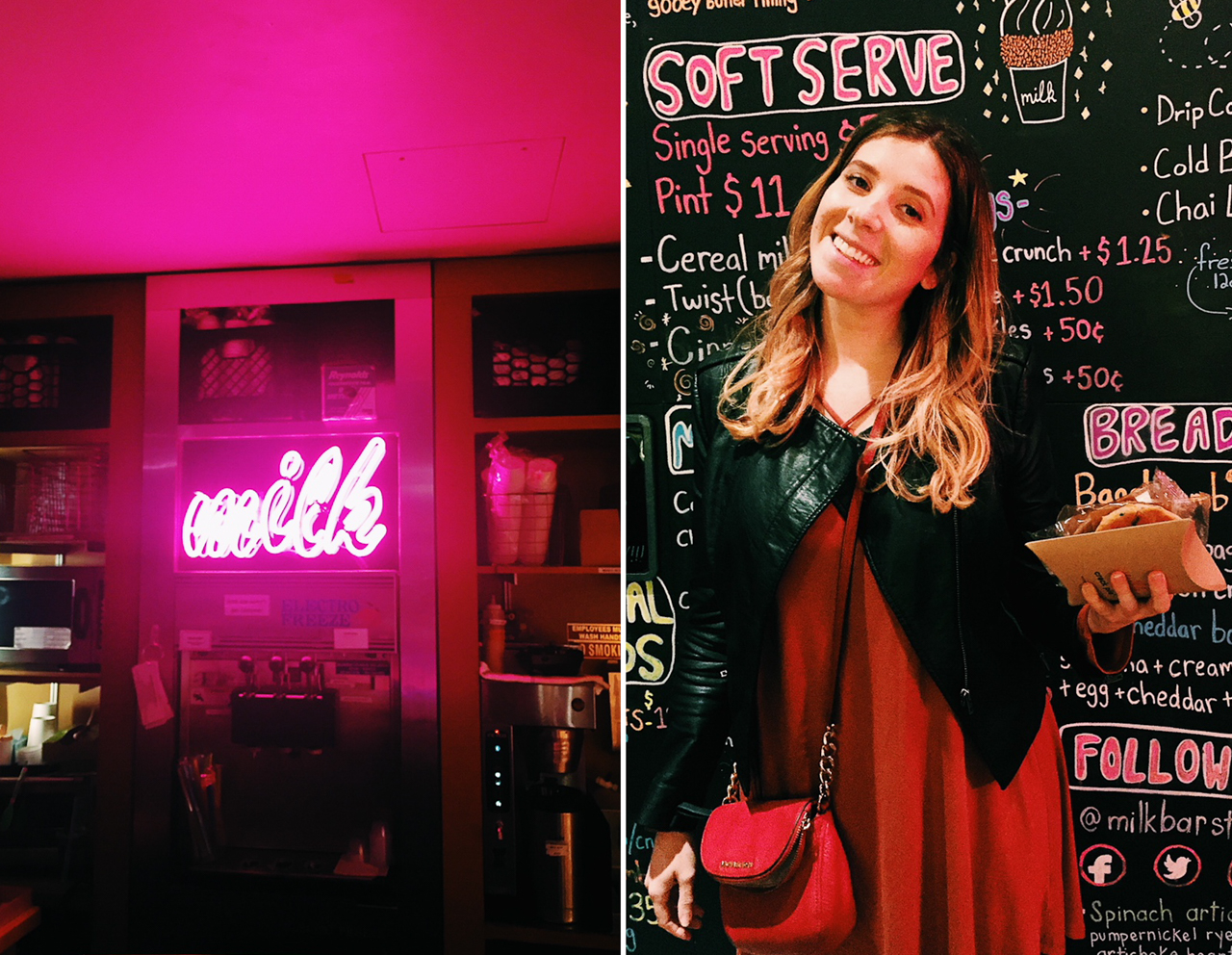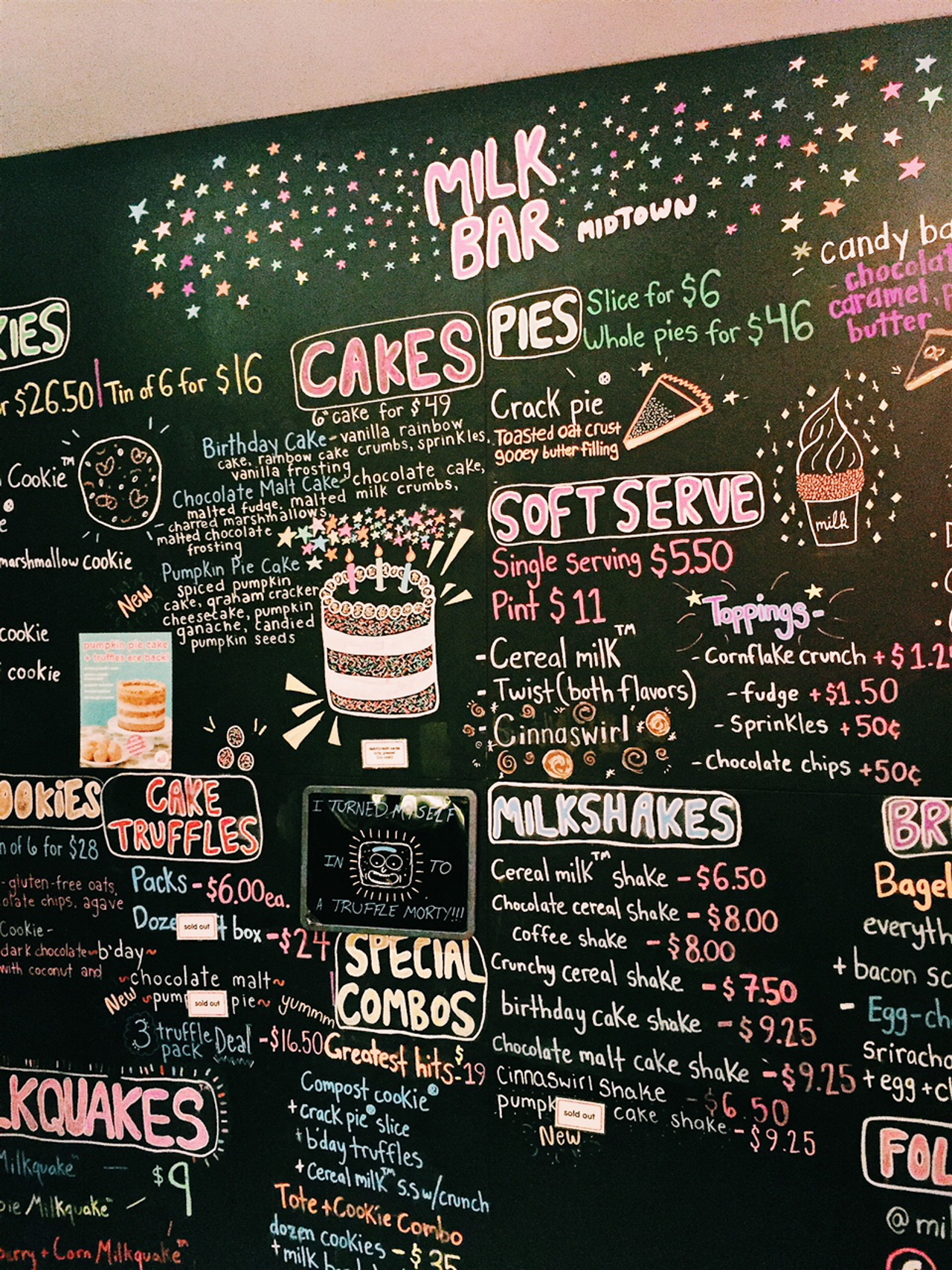 Weddings | Engagements | Seniors | Families | Personal
Lissa Chandler's husband often refers to her (lovingly!) as a hot mess and this blog post is an example of why he may be totally right. But! More importantly! Lissa Chandler (who, let's be clear, is currently writing about herself in third person because it's fun + it helps with search terms like fantastic wedding photographer in Fayetteville and colorful wedding photographs in Northwest Arkansas) might need to sleep for the next month to catch up on life. But first!! Holidays!!