I love in-home sessions all of the time.
BUT. When you combine that in-home session with the best window light + the cutest home decor + the most in-love couple ever? My photographer heart bursts just a little bit a whole freakin' lot.
I can't even wait for y'all to meet Claire and Chad!!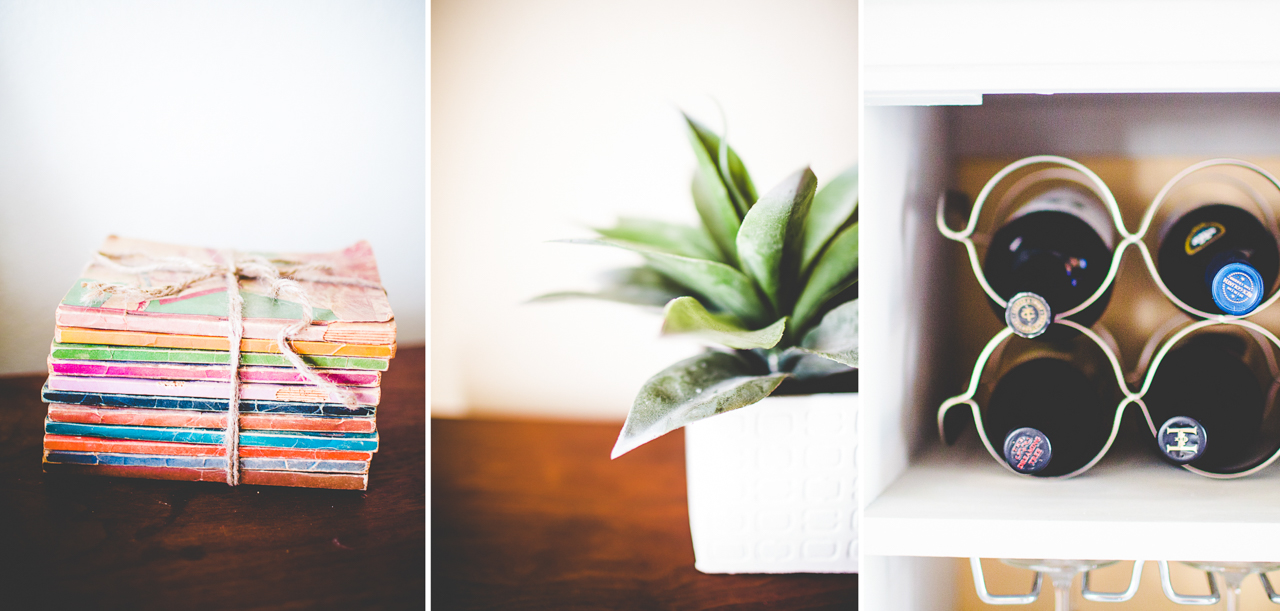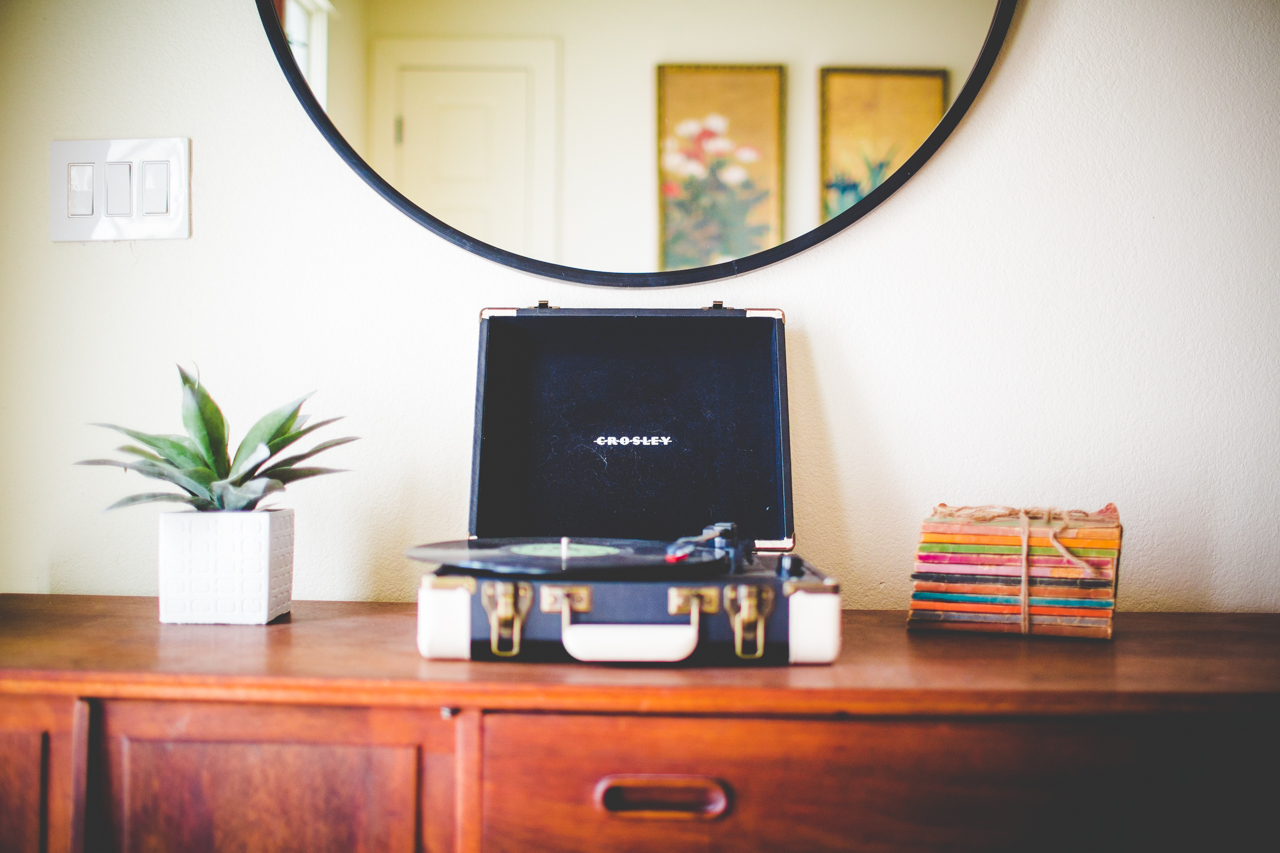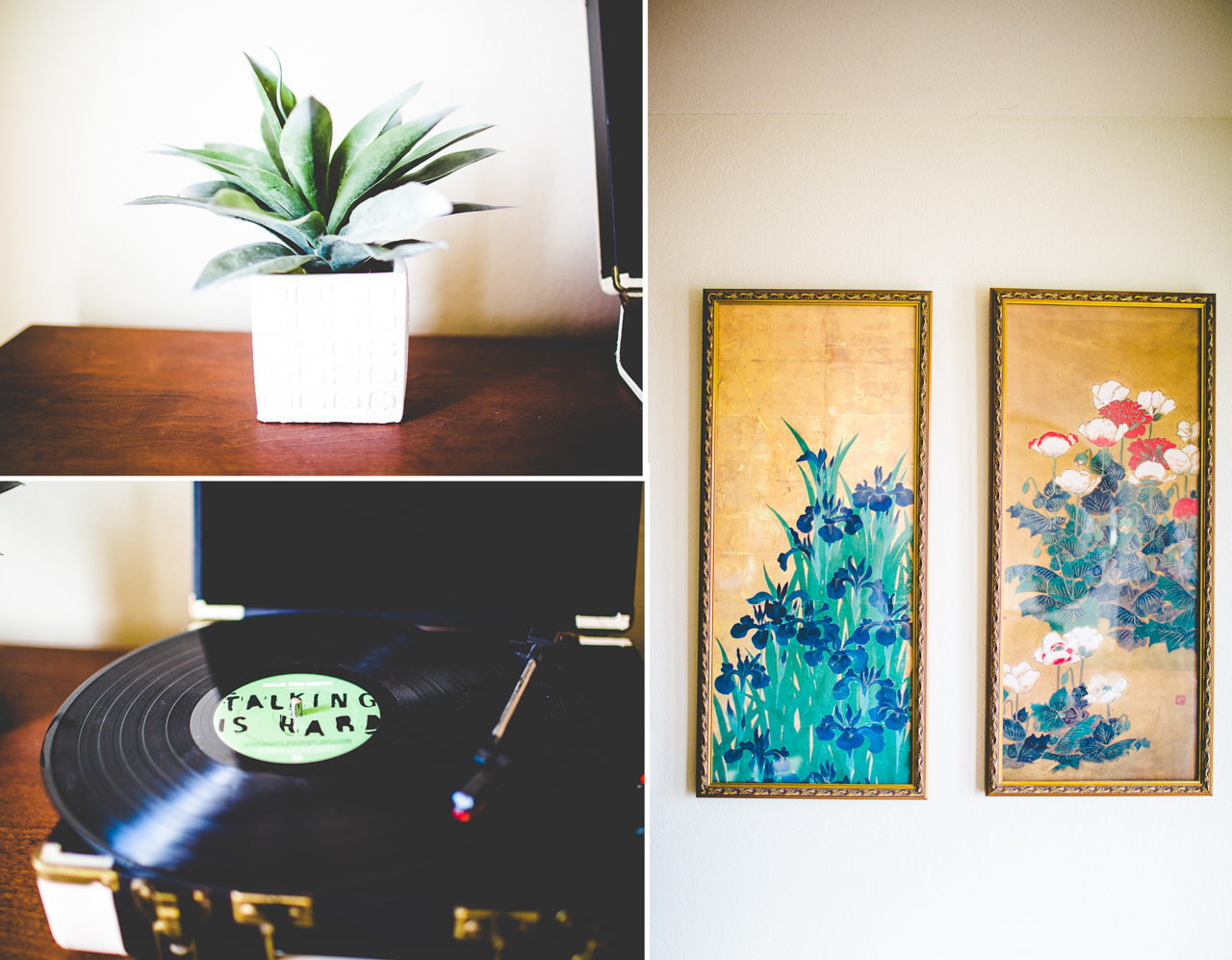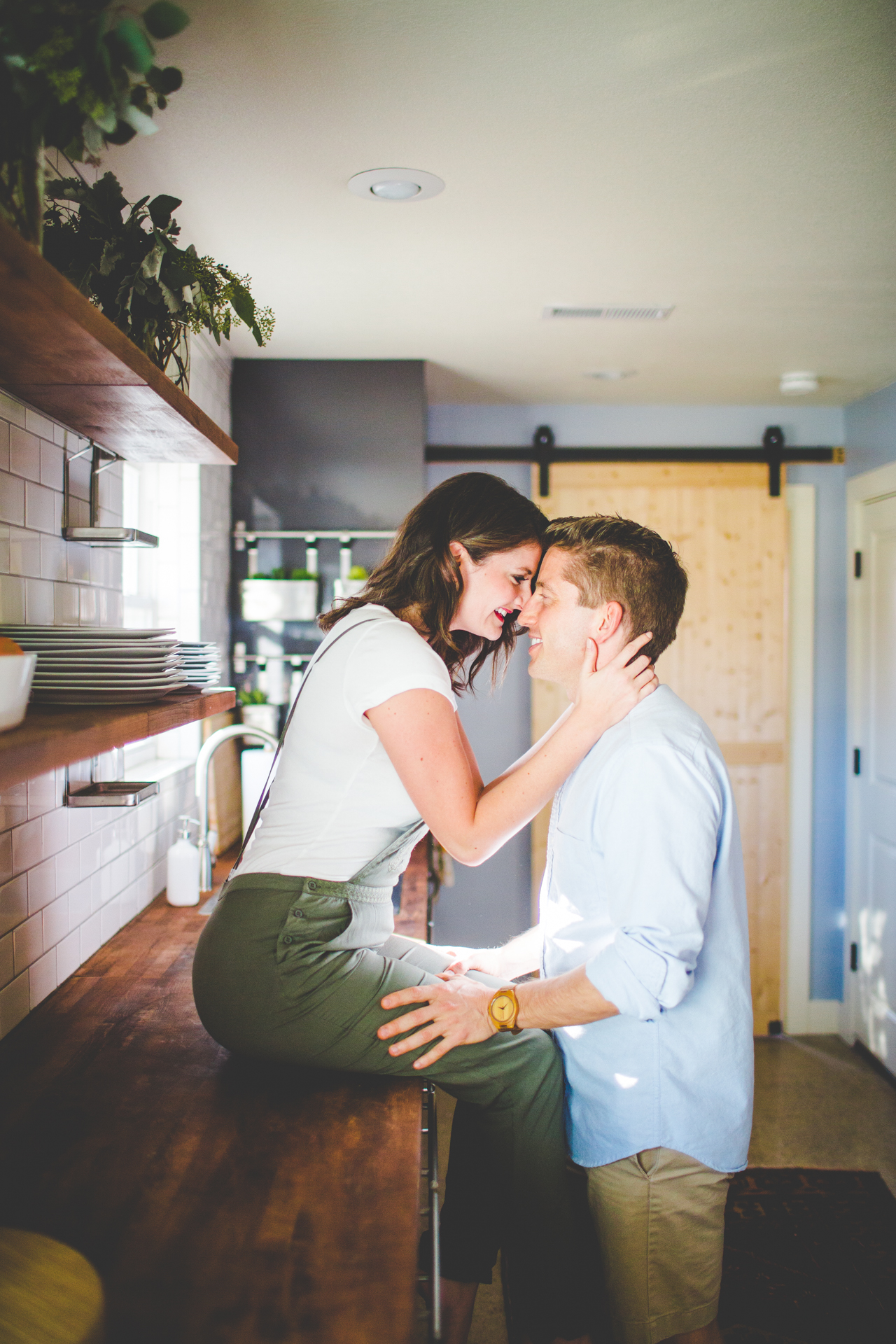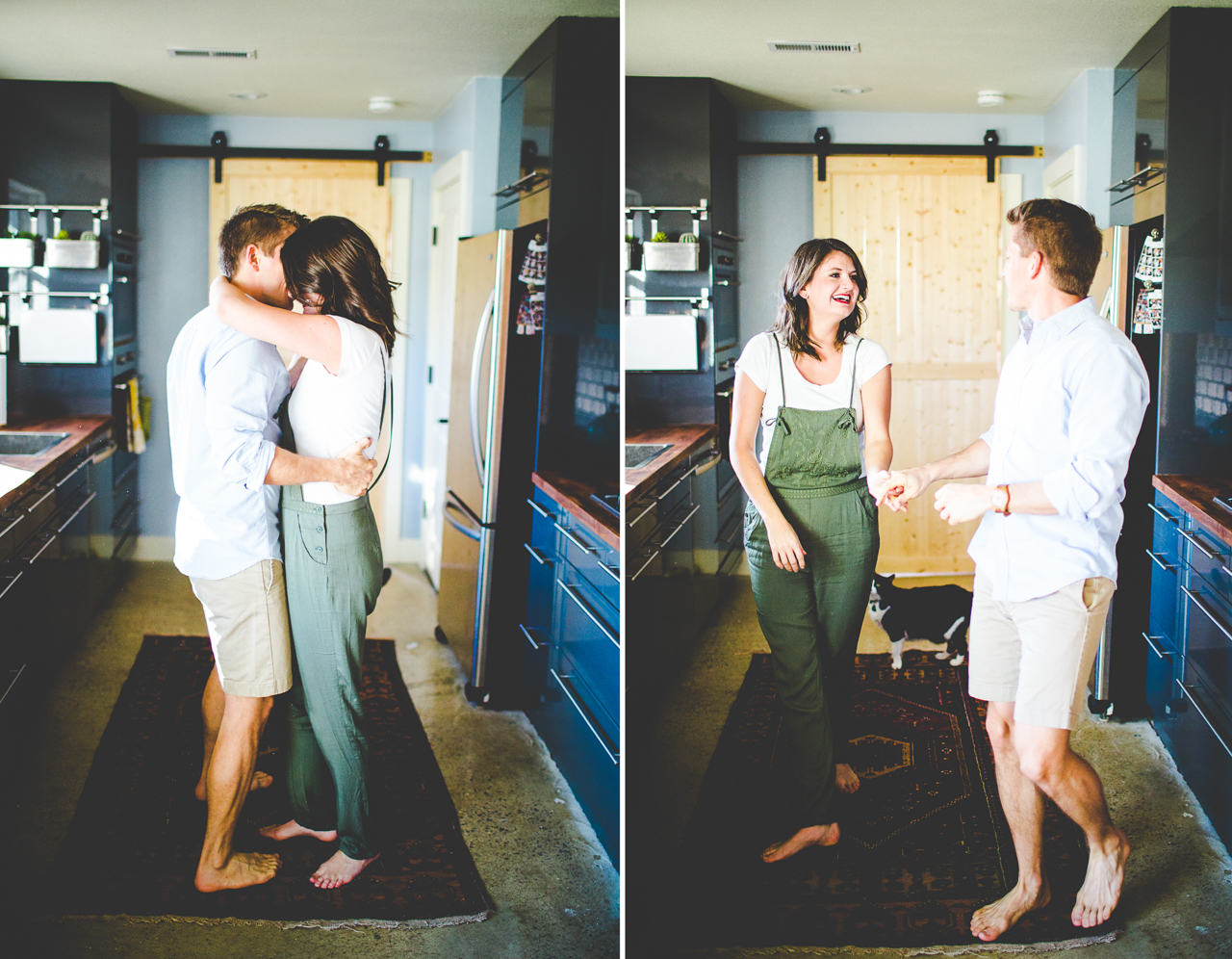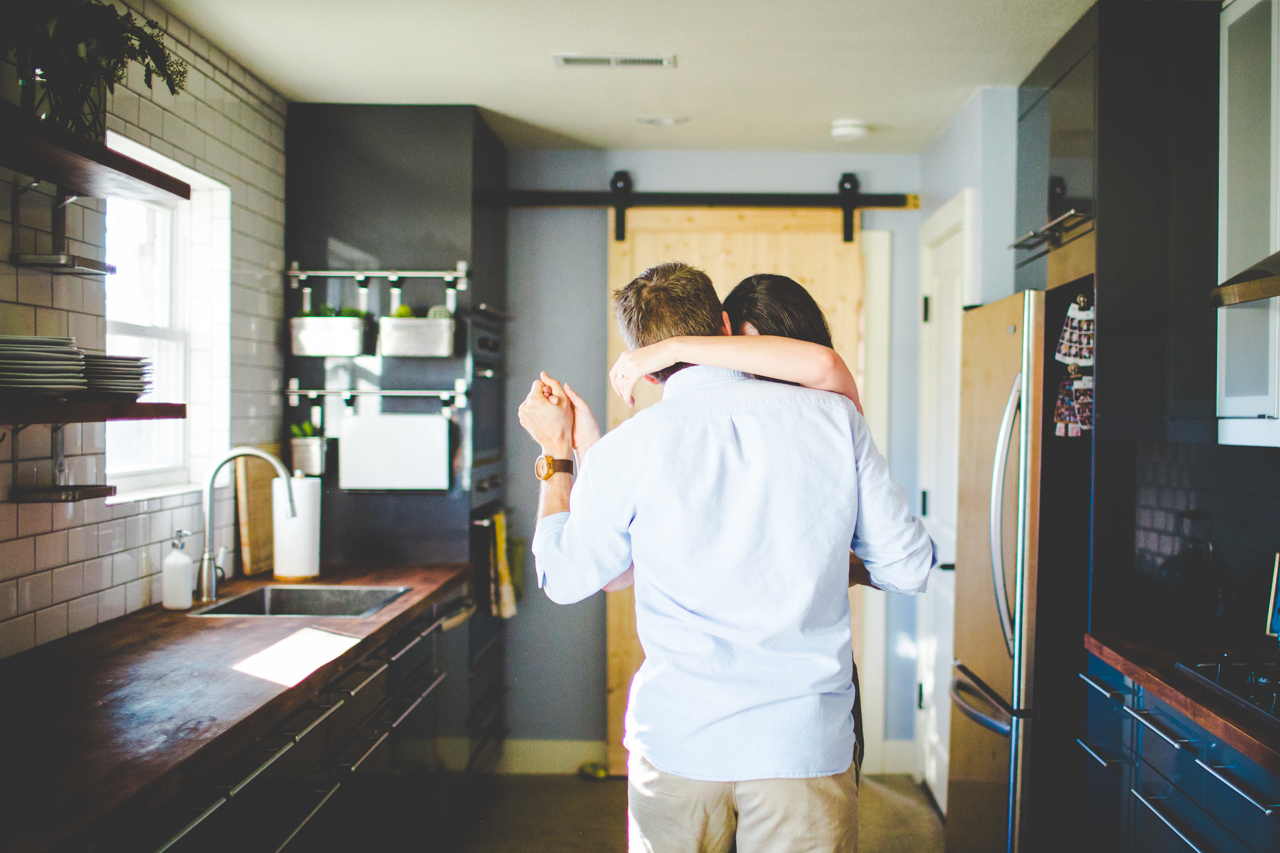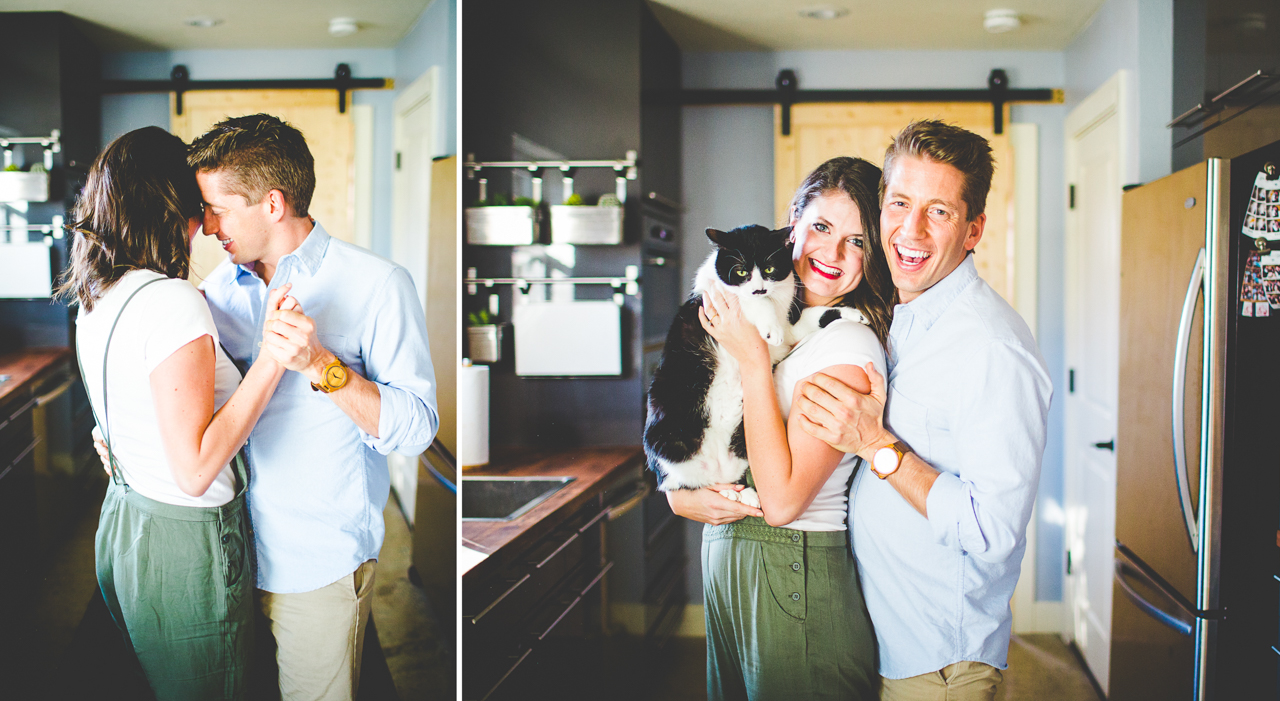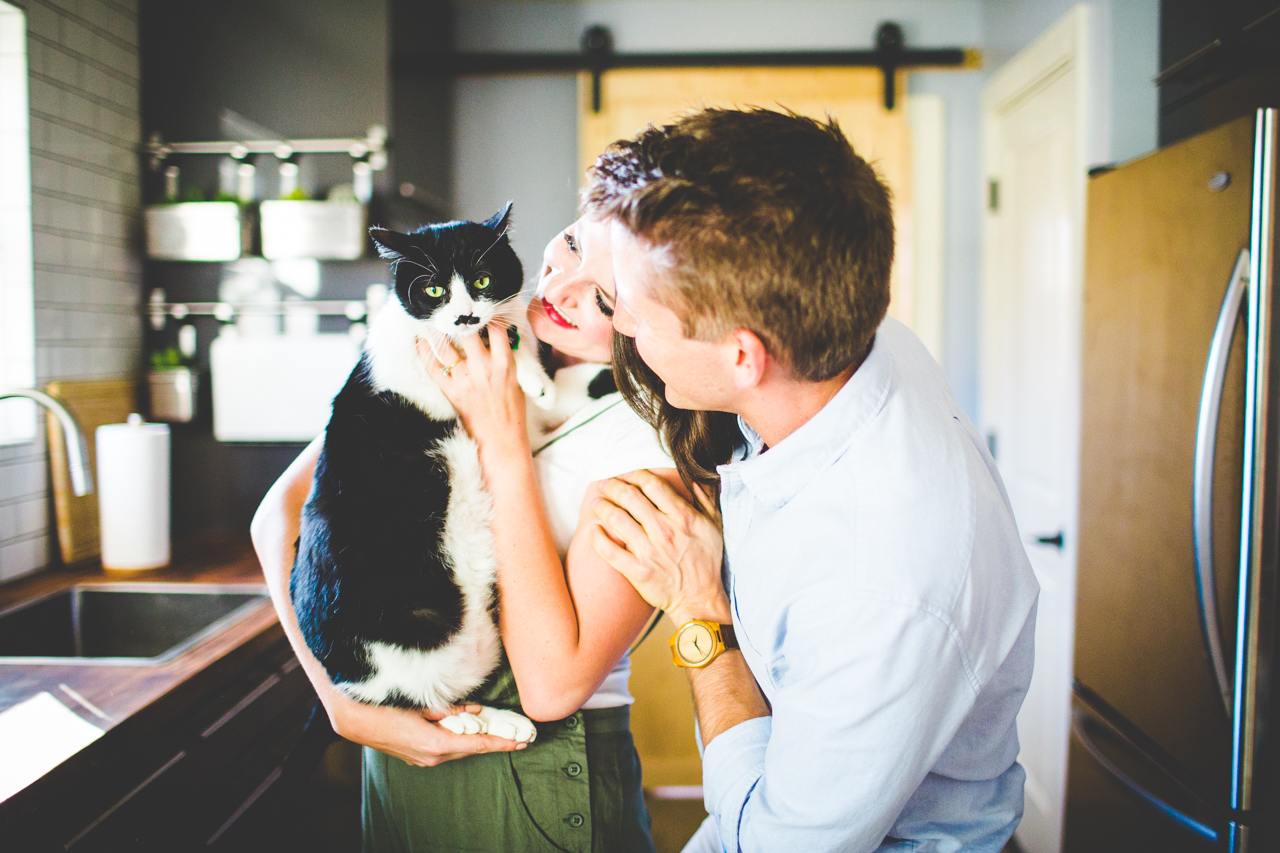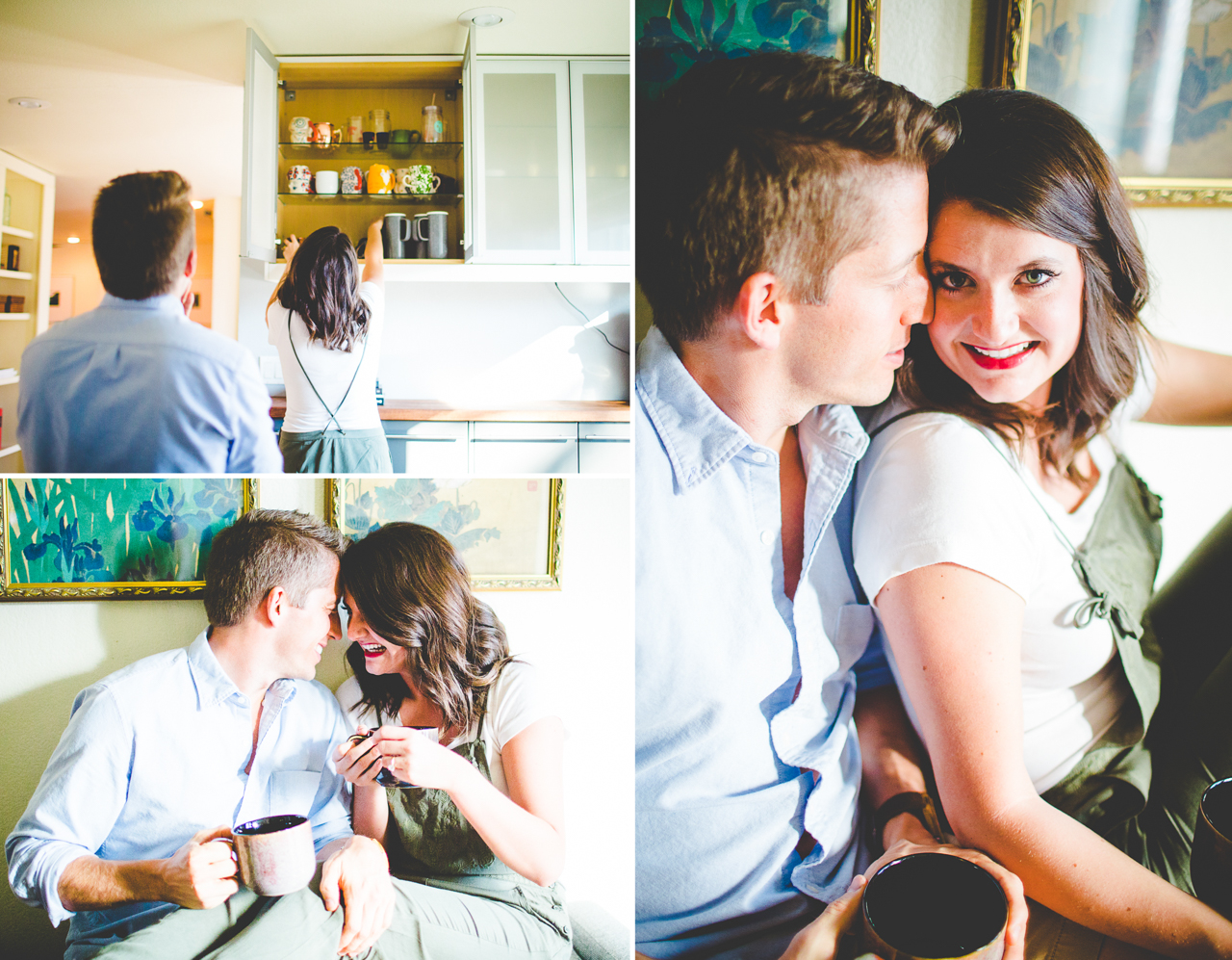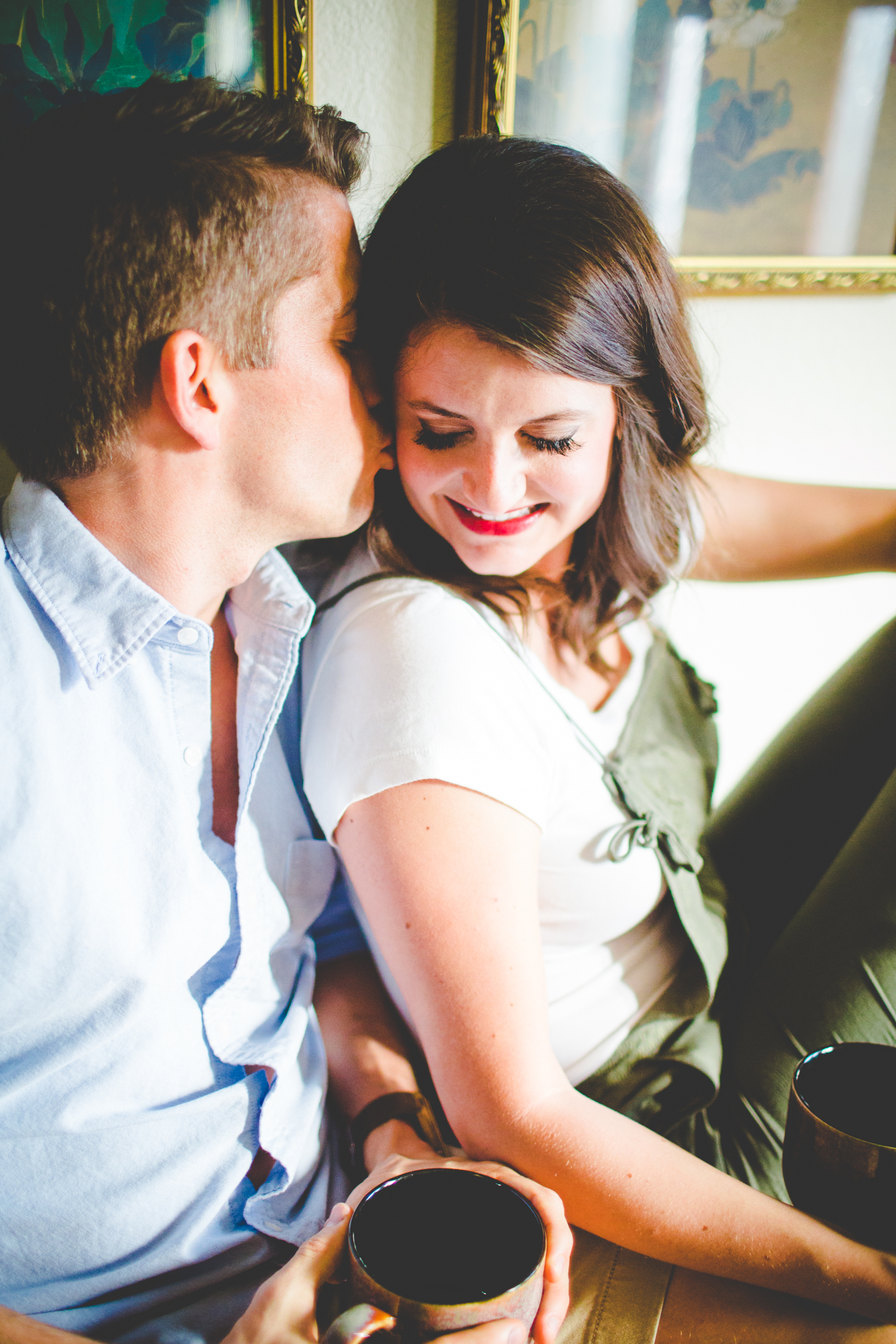 I have almost met Claire, like, five thousand times in my life (that's an exaggeration but feels so true!).
Claire is friends with several of my past brides – particularly Rachel and Rose! – and, when I sat down with her at Mama Carmen's to talk about her wedding, she turned one of my sample albums to me, pointed at a photograph from Rachel and Adam's wedding, and said, "That's me!!". Ha! And then?! A few weeks later, as I sat in another consultation with another one of my 2017 brides, I looked down and saw Claire in the middle of Rose and Jake's wedding album and it was amazing… and also not surprising. Claire is one of those women that totally exudes life and I seriously think that, if you know Claire, you love her. She is awesome and knows everyone.
But! It doesn't stop there! Chad and Claire are a magic couple: They both smile (and laugh!) all of the time. They have fun no matter what they are doing. They are stylish and upbeat and open to adventure and so, so fun. And best of all? They are both so smitten with one another.
I mean, look at these two and their happy faces! I can't even take the cuteness!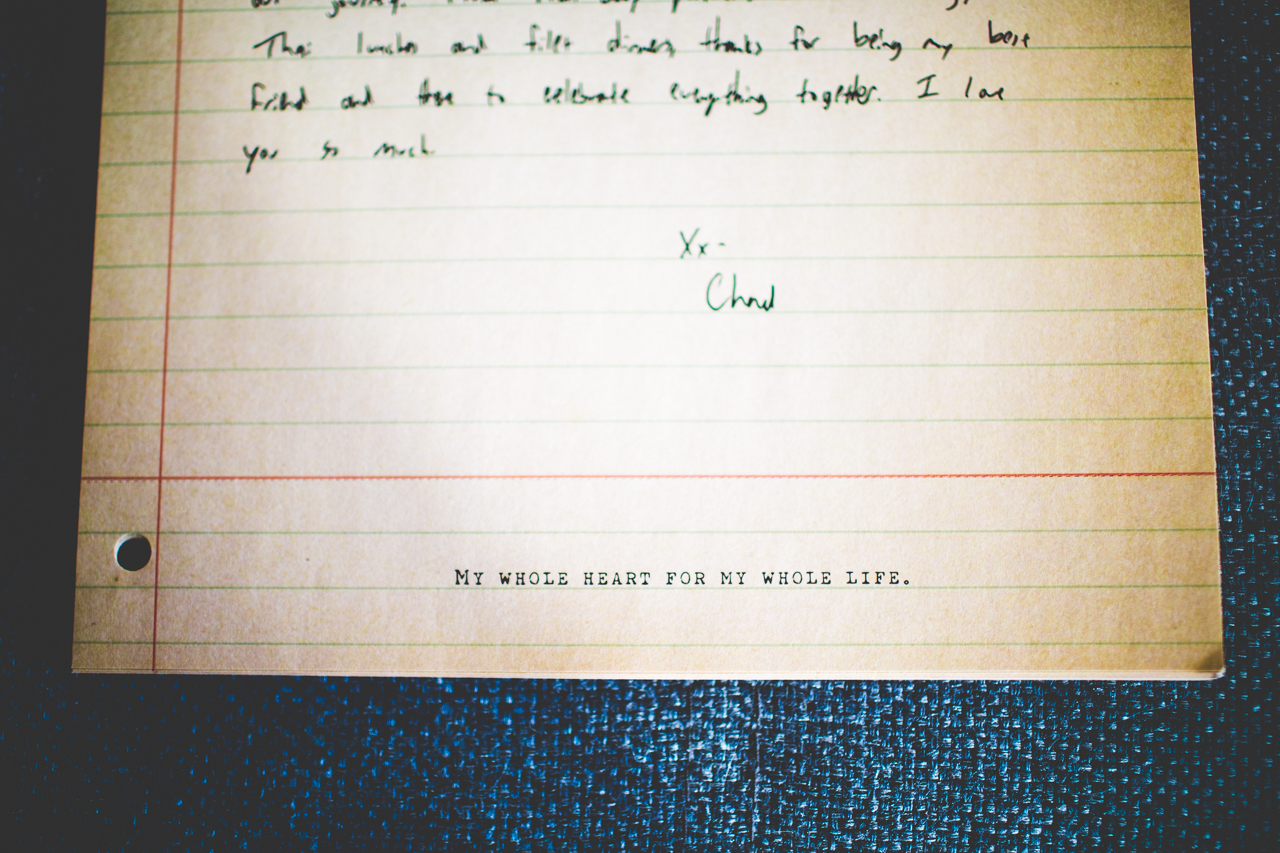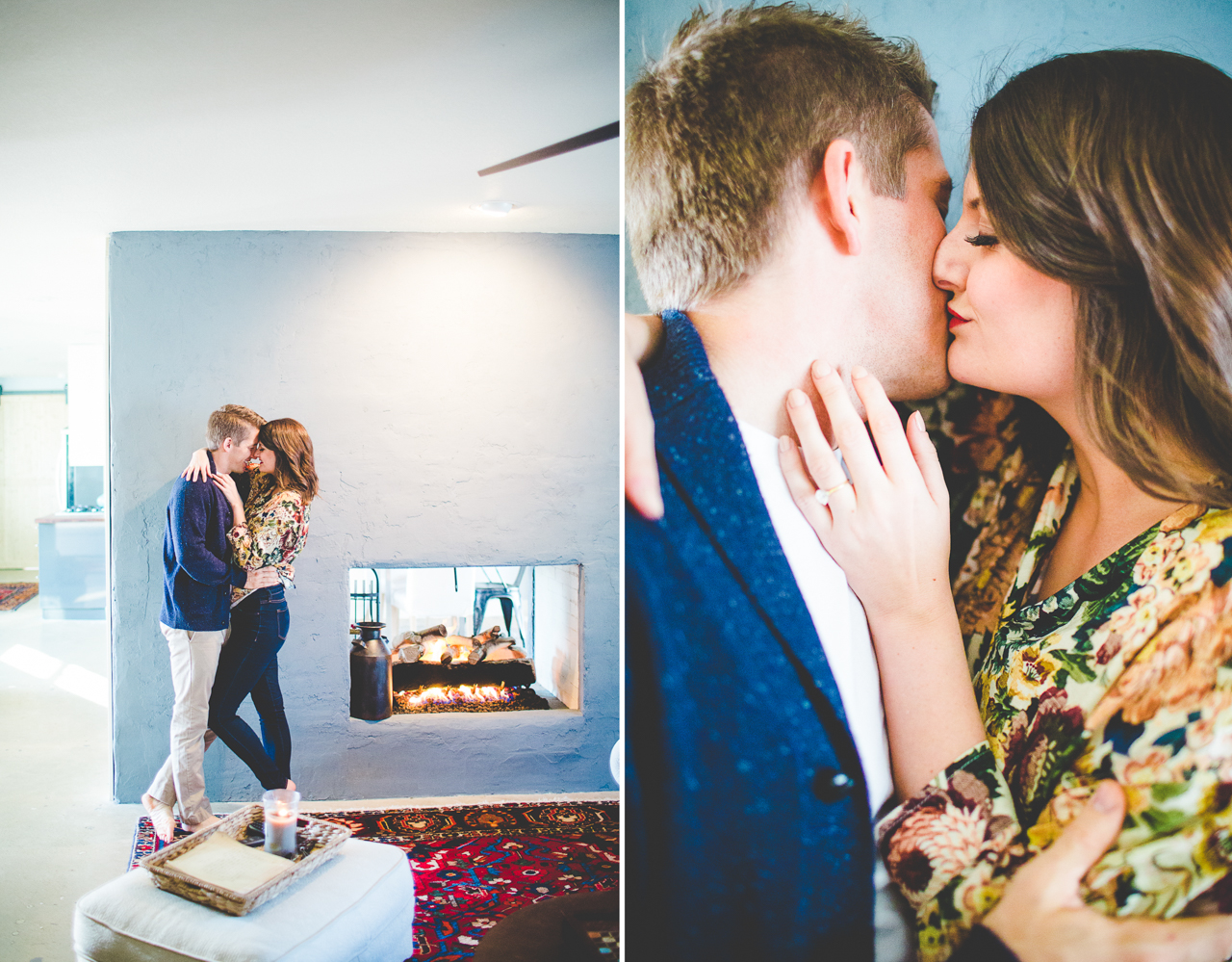 While we shot most of Claire and Chad's engagement session in their home, we headed to Dickson Street to finish off their gallery! Claire and Chad love the Dickson Street Bookshop (if you haven't been there, you need to go!!) and, after roaming around towers of books for a while, we walked around Dickson Street and ended the session with Claire, Chad, and a rooftop sunset. It was so fun!!
Can't even wait for Claire and Chad to tie the knot at the Arkansas Air and Military Museum this summer! It's going to be such a celebration and I am so thrilled for these two to call each other husband and wife! Congratulations, y'all!! I will see you on June 3rd!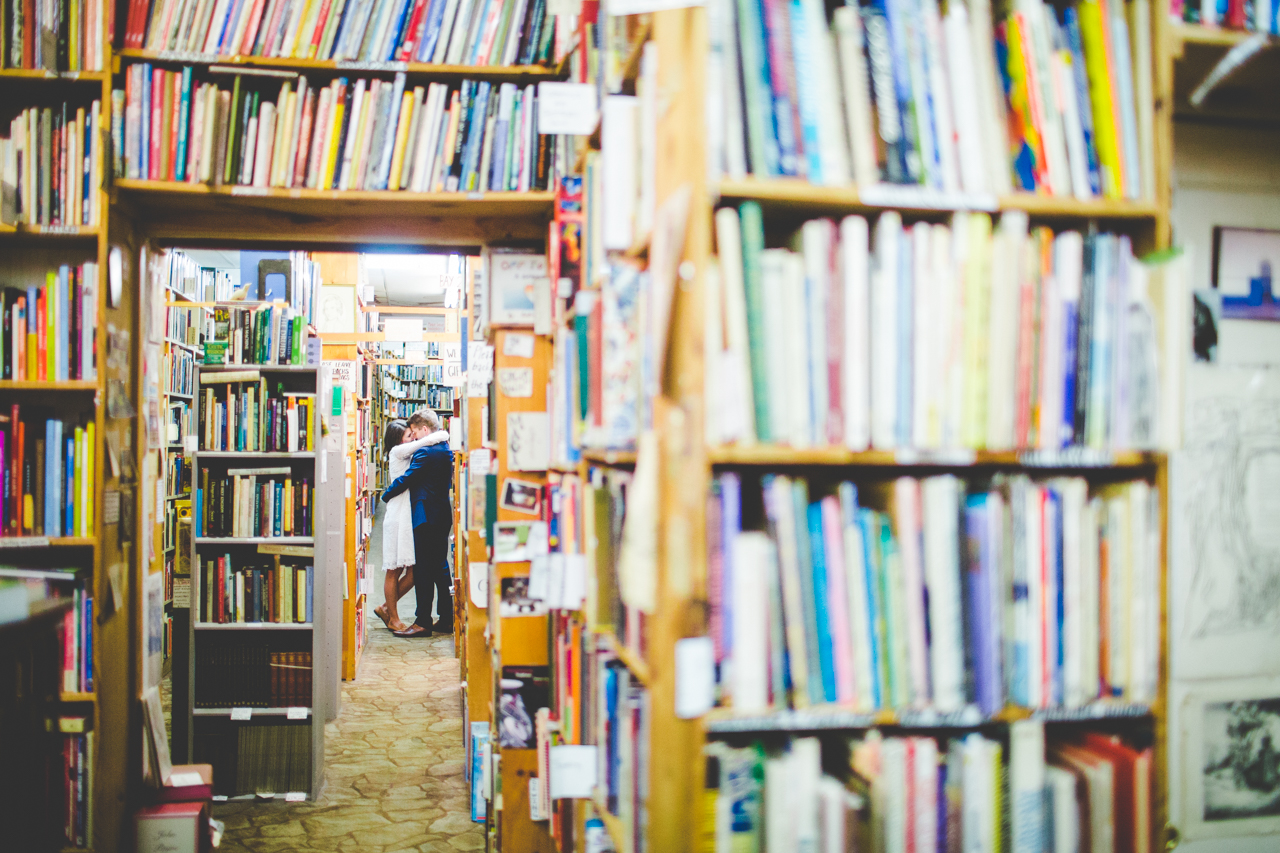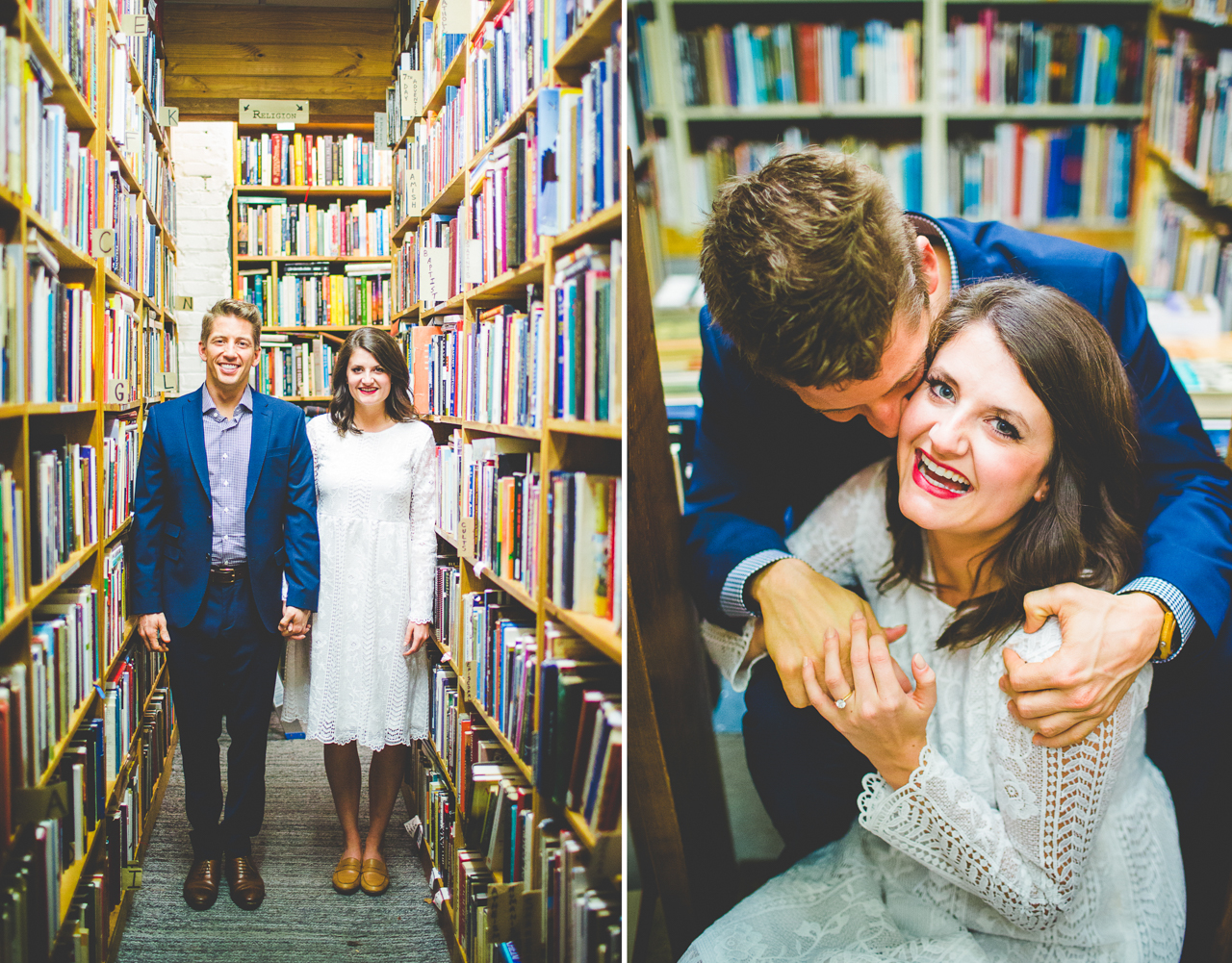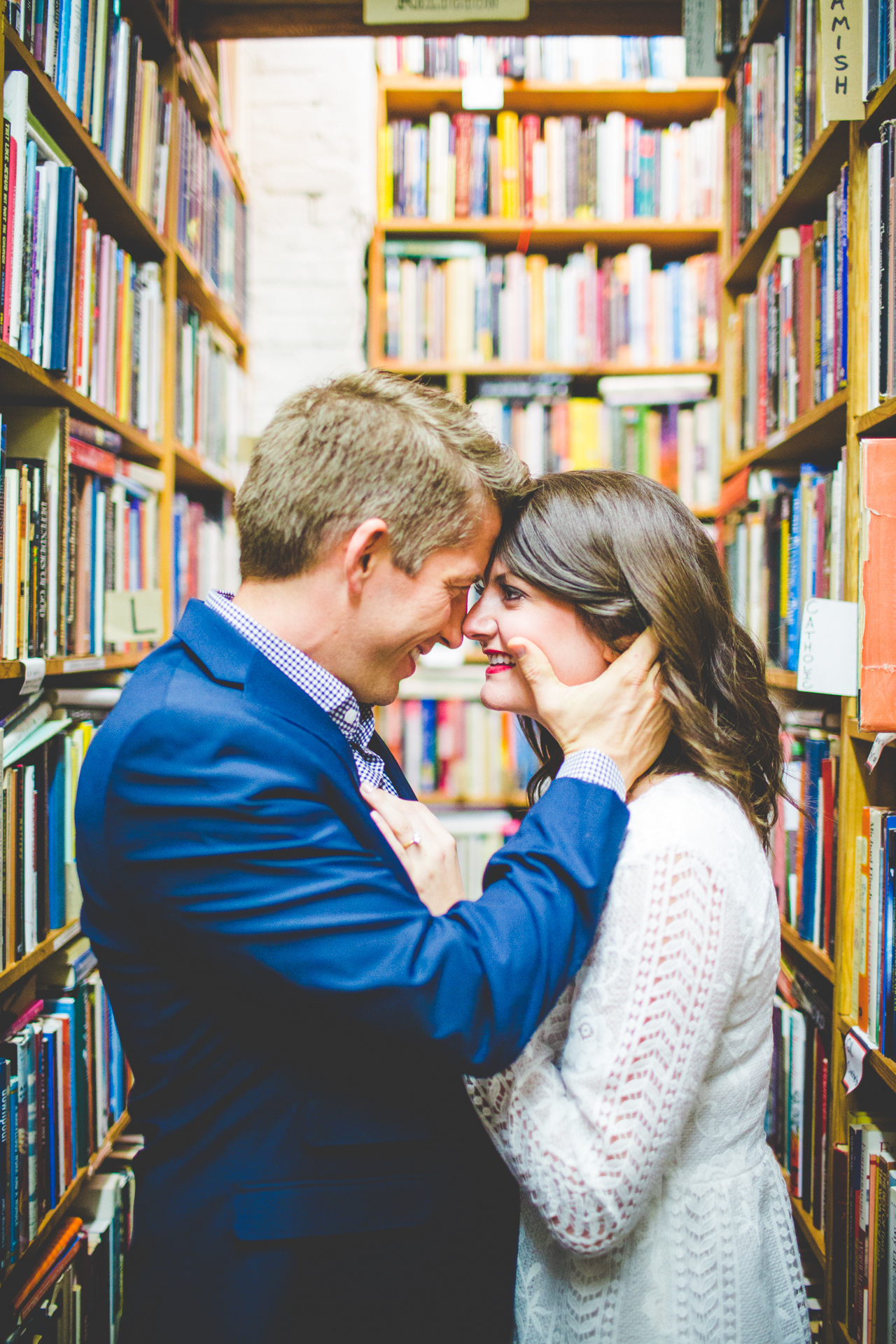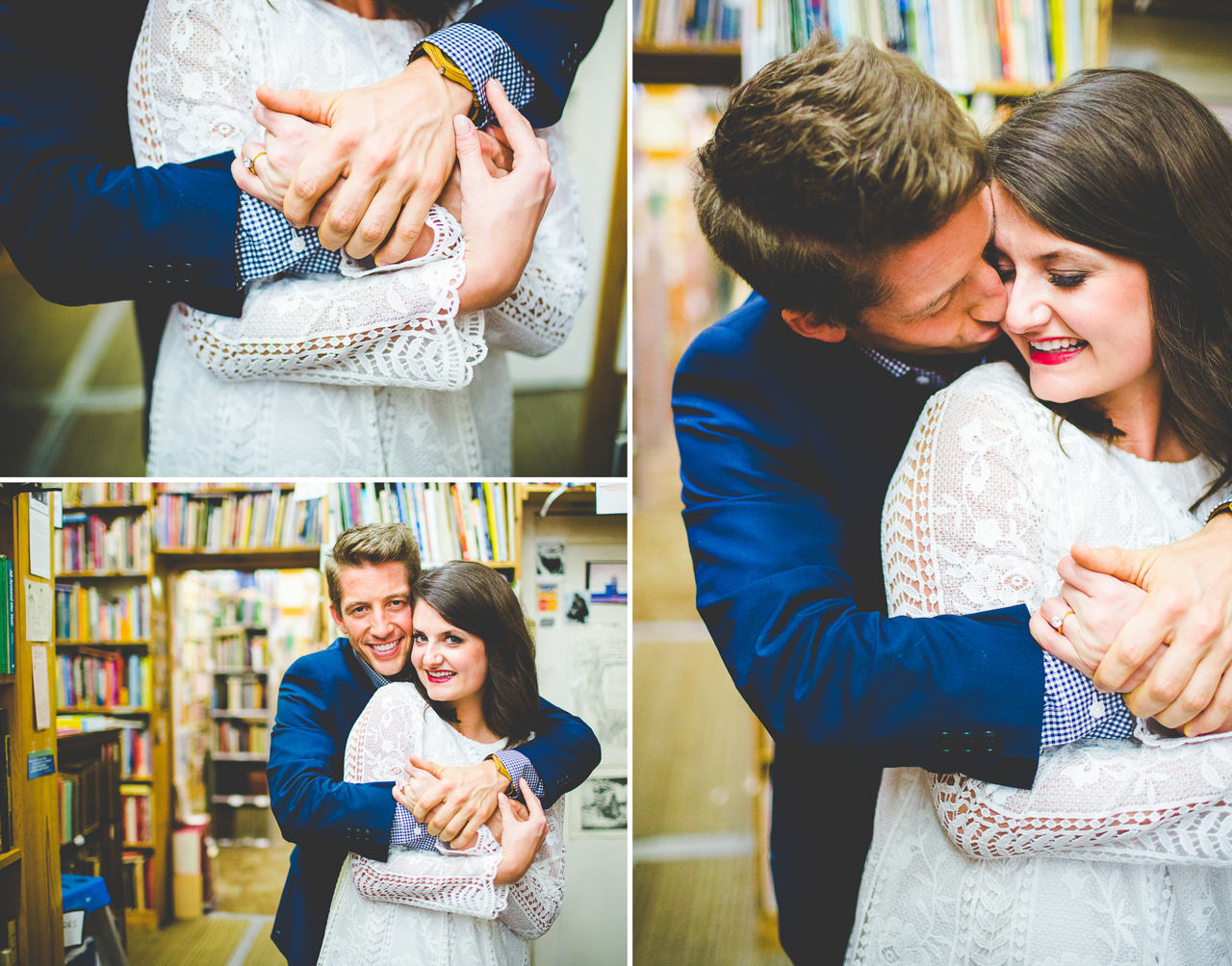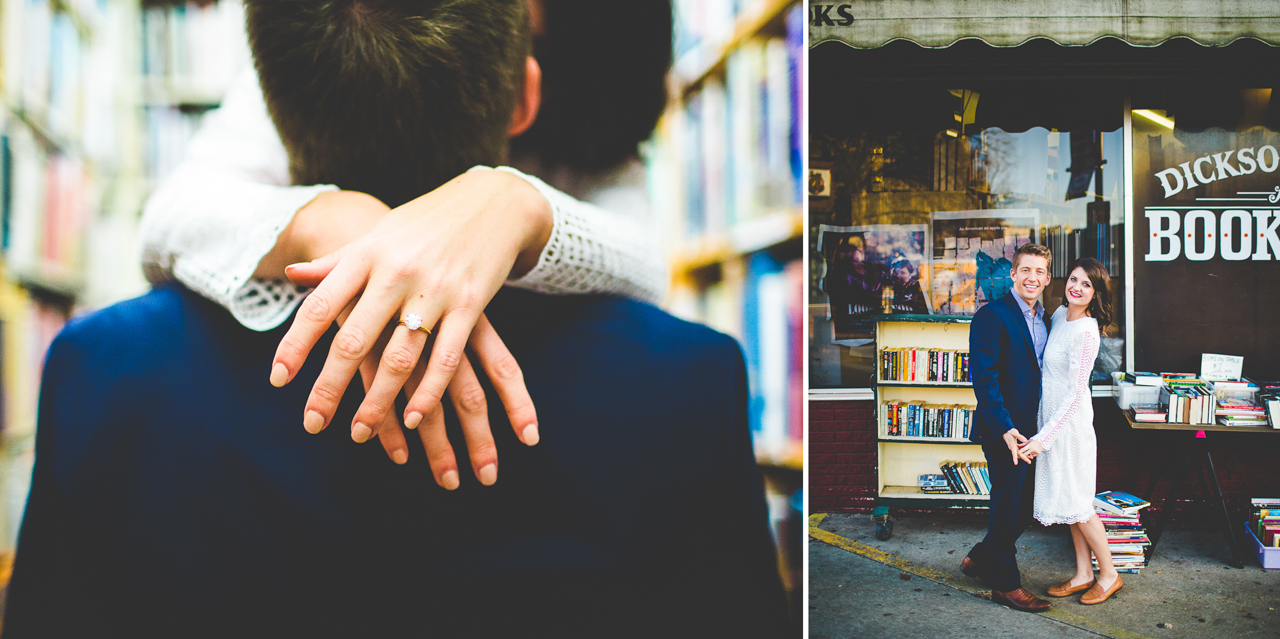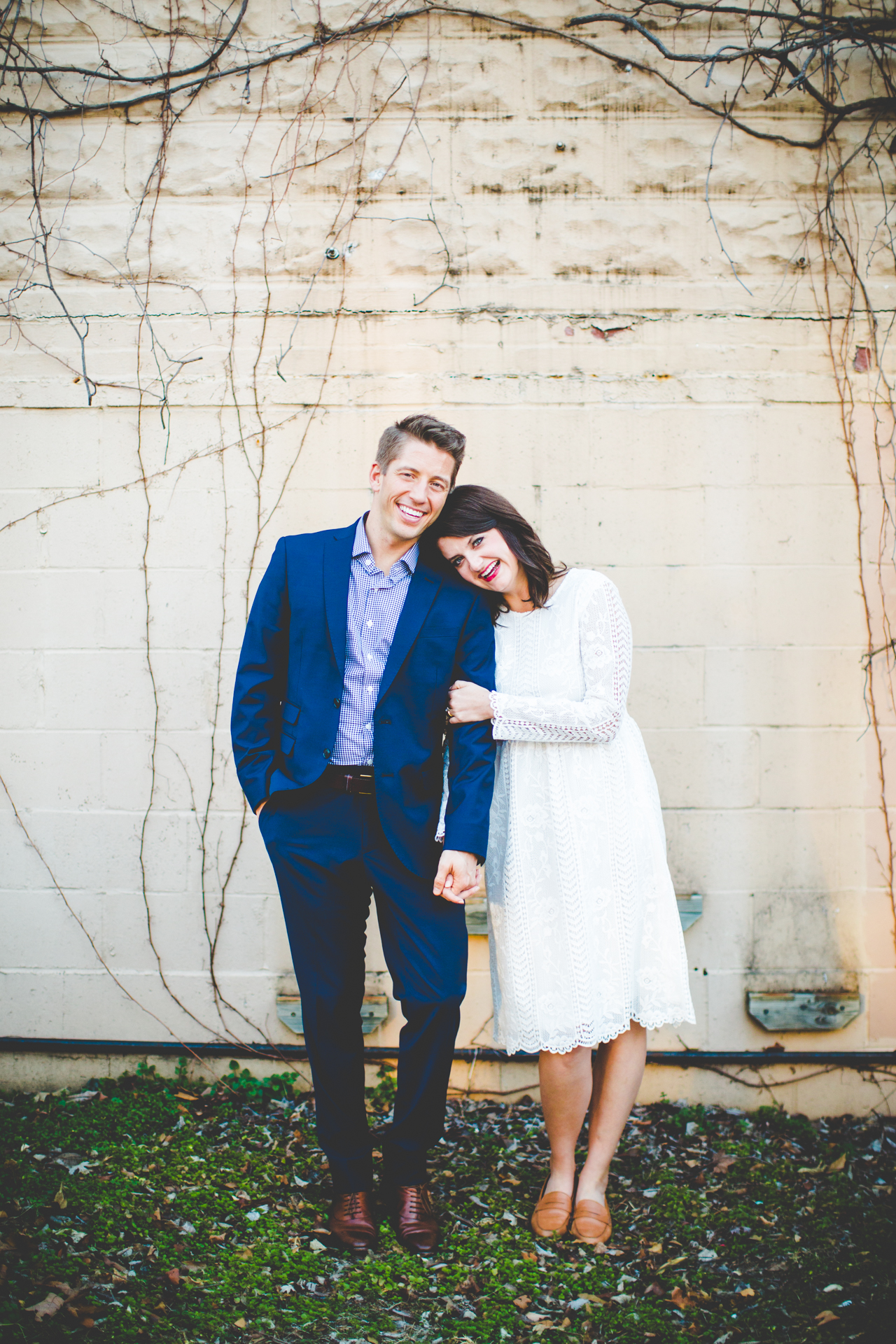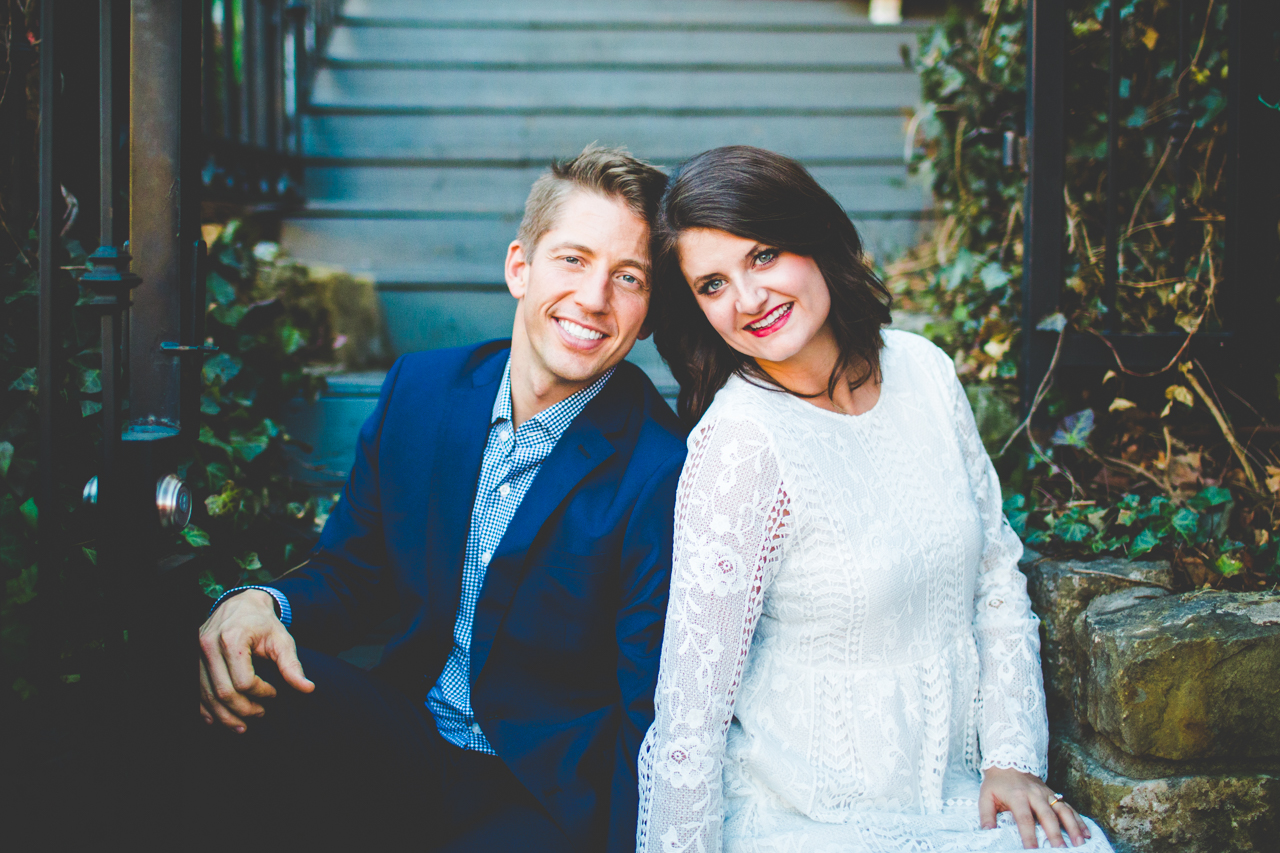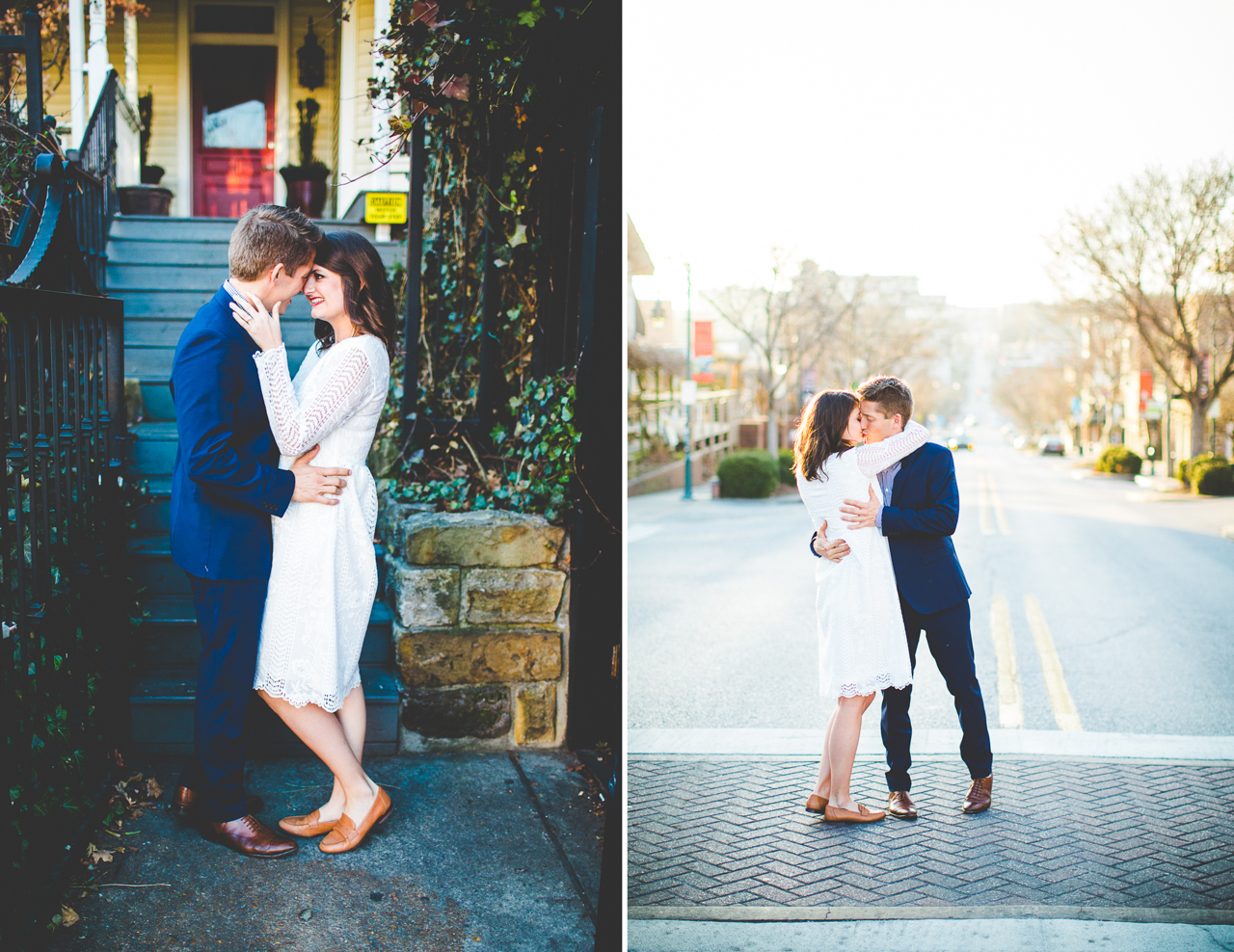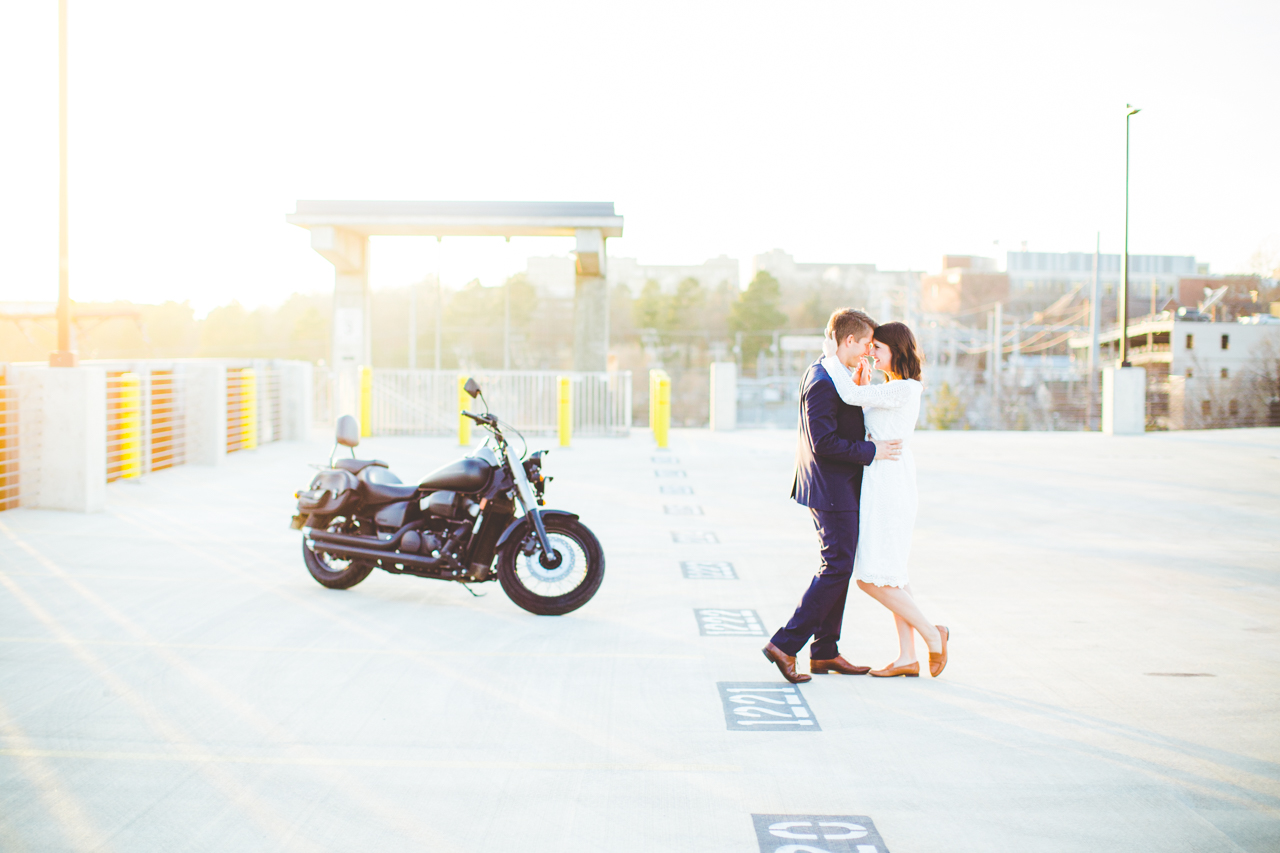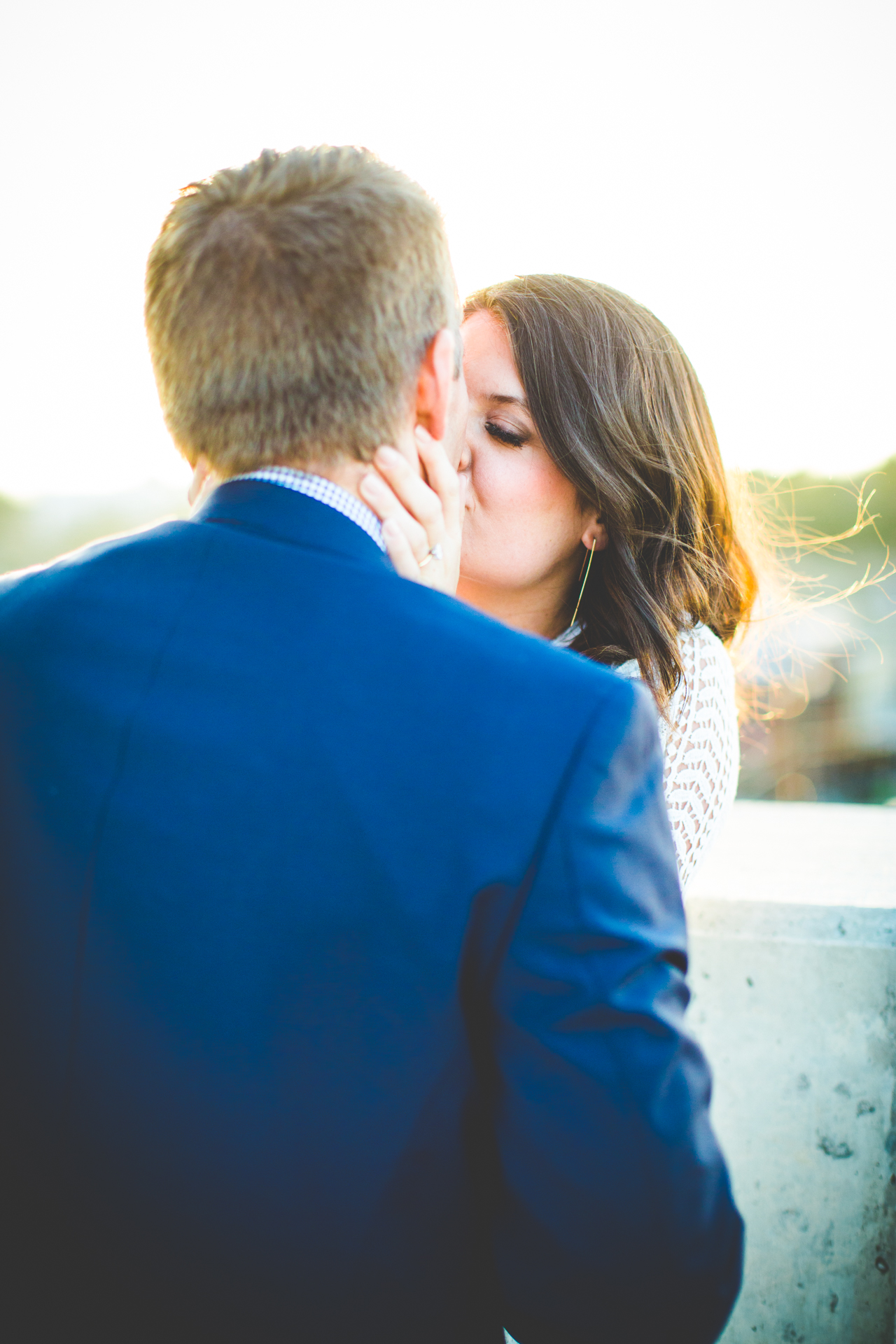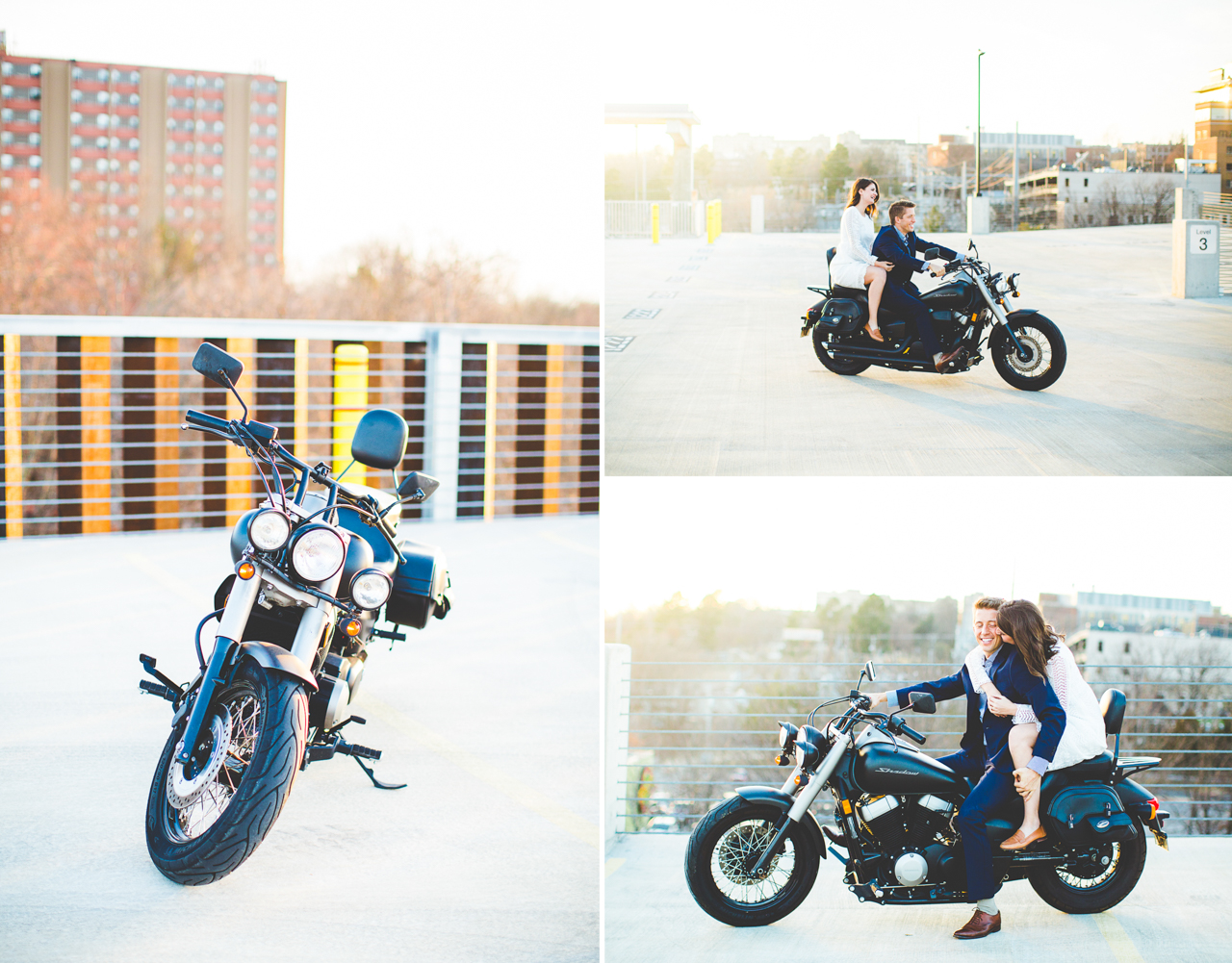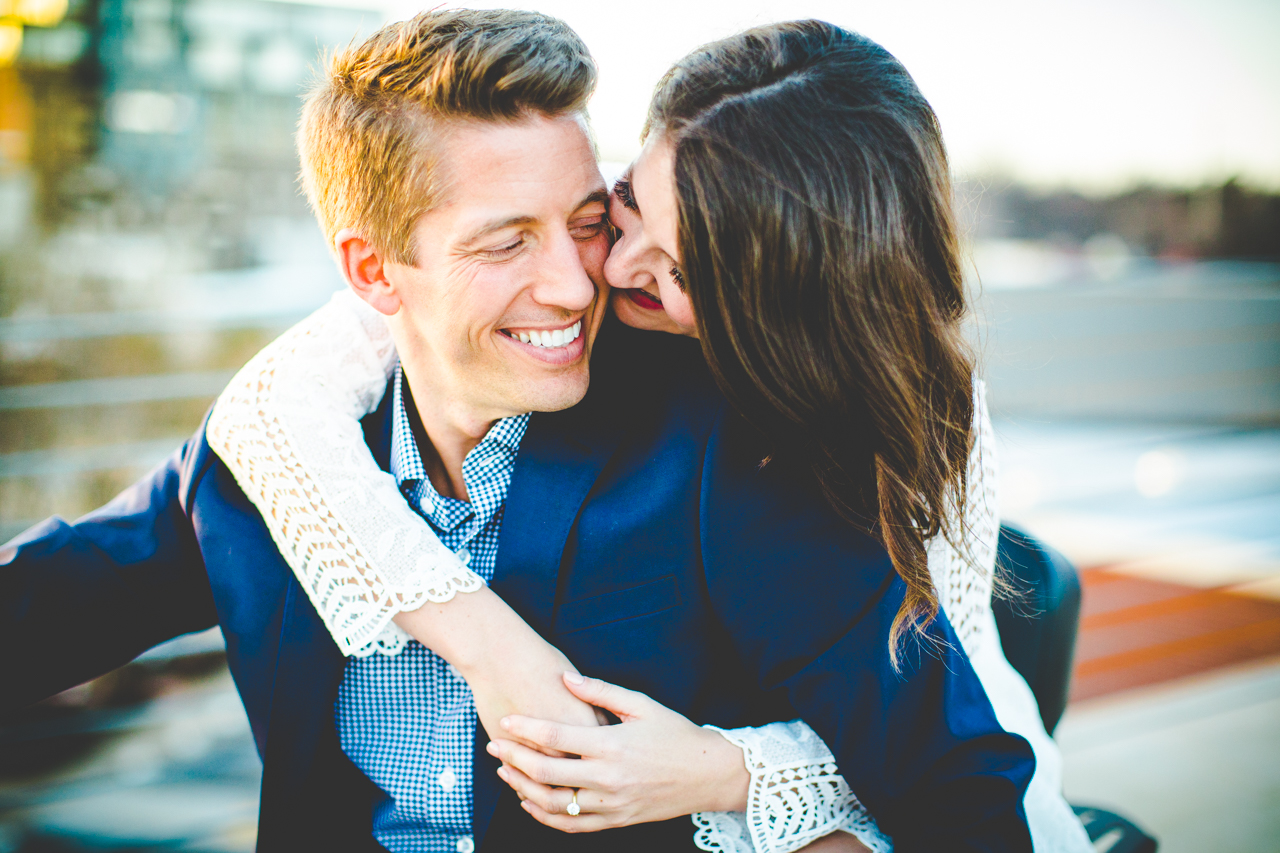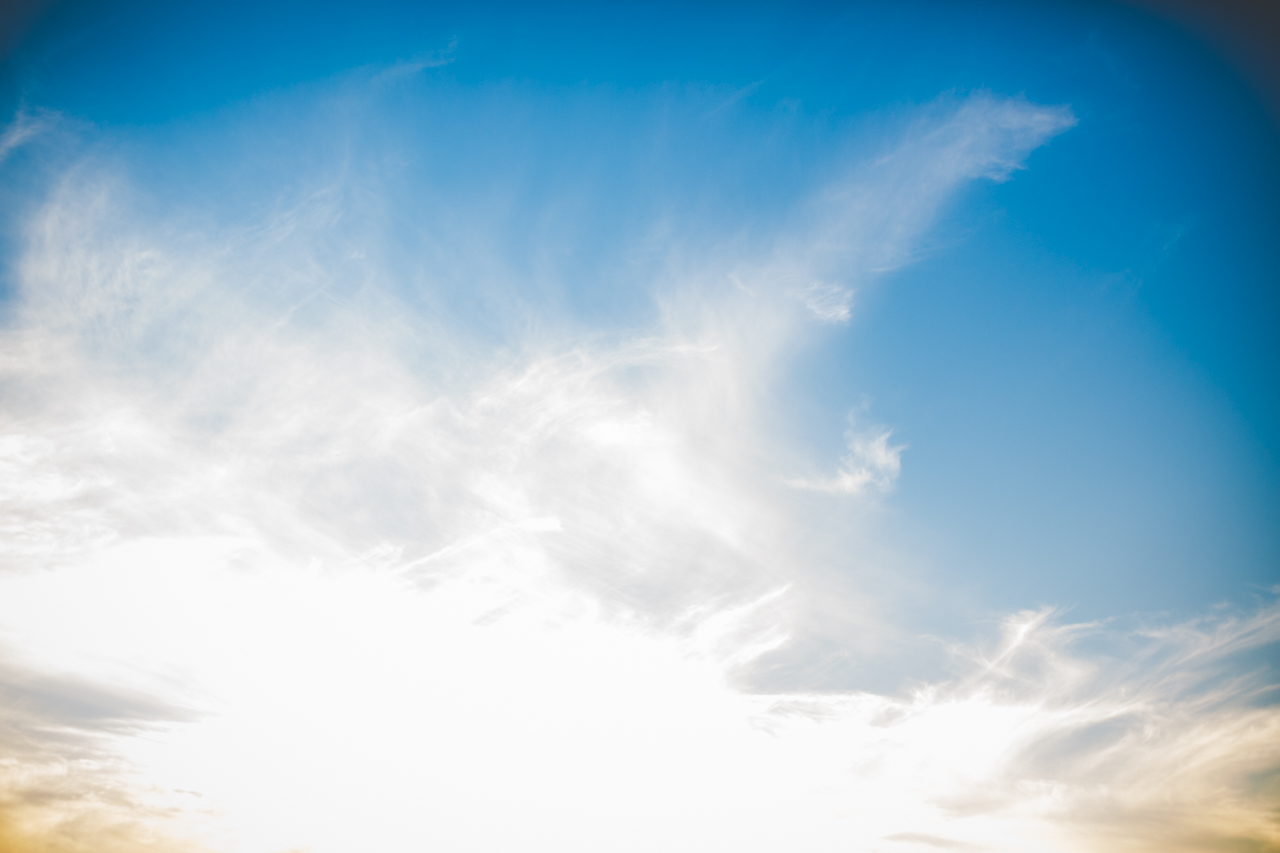 Weddings | Engagements | Seniors | Families | Personal