Sometimes, you just need a break. And today? I'm telling you all about mine!
Where have I been? And why haven't I been posting with any regularity?
While I won't be like, spilling my whole life away on the internet (lol), I did want to give an update since I've more or less ditched my socials – and blog! – the past couple of years. During the pandemic, I thought I would have to totally shut down my business – I was not a family or wedding photographer who flourished during that time! – but, after pulling through, I realized that, with less work on my plate, I needed to really reprioritize where a lot of my creative energy was growing. This was scary and nerve wracking because photography is the only career I've ever known but, coming out of the other side, I can say it's been SO incredibly worth it. During the past two years, I've jokingly called myself "partially retired" as I figured out my next steps and, looking back, the label becomes increasingly funny because I've been working harder than I've, like, ever worked before in my entire life. And I'm a hard worker!
So! I've made some big changes! And today? I'm telling you all about them!
Listen here or read on below!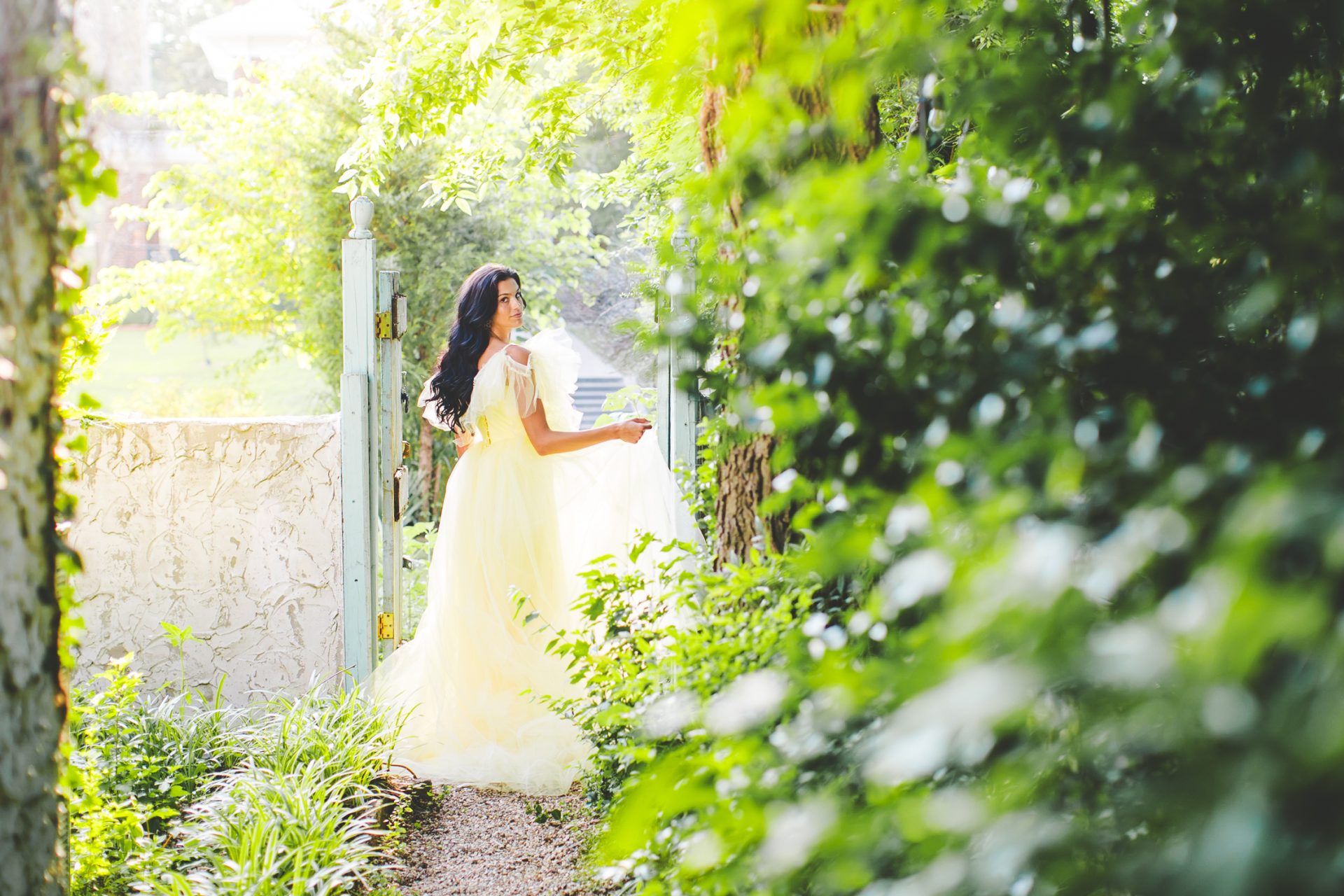 Opal and June: Dress Rentals
My little side business, Opal and June is still going strong!
That said, I currently do not focus any attention on my Opal and June Instagram account. We are pretty high on search engines, though, and, because of this, we have a pretty consistent amount of rentals every month. It's so fun to see our gowns and props pop all over the US – we even had some local wedding rentals this past year! – and it's just a really fulfilling, fun, and low-key side business for me.
All that to say, Opal and June is still going like a heartbeat and I'm a happy rental shop mom!

Opal and June: Tee Shirt Shop
Speaking of being a shop mom, in early 2022, I came across a YouTube video about selling shirts. I loved the idea of adding photographer shirts to Opal and June. It felt like the perfect opportunity to try something new that could add value to something I already loved and I was super excited!
So I jumped in! And I made some truly terrible tee shirts. Like, they were so awful and it's already so funny to look back on those designs. Since I was learning and my designs weren't super great, I decided to list them on Etsy with plans to transfer them to my website later. Then, one night, I made a funny dinosaur crop top shirt. It sold almost immediately and I thought "Hey! I could do this a lot more!" And so I made another! And then another followed by dozens + hundreds more. It's been really creatively challenging and fun – I am absolutely not a graphic designer – and it's really fun to see what sells as a design. It's always a surprise and it's a process I've just really grown to absolutely love everything about.
I'll link a few of my fave shirts below!
I focus on a few niches: History, Photography, Floral Animals, and Funny Bookish Tees.
Anne Boleyn // Henry the VIII's Wives // Thing About Cake // A Duck with Dinosaurs // Crazy Chicken Lady // Floral Swan with Butterflies // You Look Good Today (it's never sold but I don't care!) // Shoot All Day Edit All Night // Secret Pirate Earl // All The Cool Girls Read Romance and So. Many. More.
Also if you love ridiculous throw pillow? SO DO I! This is my fave!
It's a blast! I started selling wholesale orders this spring, too and currently have shirts + puzzles in a few shops in the Midwest and Northeast.
Also should add this isn't totally my first rodeo with tee shirts. I made them all the time in high school and all of my senior clients used to receive shirts at their shoots. Also no don't worry, I won't be retiring to make shirts all the time. I'm a forever photographer kinda girl. Which brings me to my next point!

Opal and June: Mockups
After I started to design shirts, I knew exactly what my next move would be. And that move? Mockup photos!
I've always been interested in stock photography and this has been such a fun – and unique! – way to explore it! I shot five or six mockup shoots last year but didn't start listing – or shooting! – them heavily until mid-January so, while this side of my business is extremely new, it's also been really rewarding in a fairly short time frame. I've always been fascinated by different types of photography and it's been really fun to explore a new genre!
Mockups have been such a fun and unique project but, I'm going to be honest: it is so much more work than I expected when I first started the shop. Sourcing the shirts, finding models, planning the shoot themes, using the right SEO, organizing the files, and everything that comes with mockups has been a surprising amount of work. Luckily, I feel like I'm getting the hang of what I'm doing but, as an experienced photographer, it's been a really interesting project. Like, the posing is totally different than my normal posing so there's a lot of "Wait! I didn't mean it!" kinda prompts during shoots. Super grateful for all my awesome models who have been so amazing and patient while I figure out the world of mockups! I think I'm finally getting it!
P.S. Extra shoutouts to Ava for rocking, like, every shoot ever and for Emma for braving out a four hour beach shoot with insane wind. Y'all are the best!!


Wedding and Portrait Bookings
Whew! We got through the crazy stuff!
Honesty, I debated whether or not all the Opal and June branches should have different names but I don't think one mom working from home needs that many names for shops all run from the same computer – and I definitely don't need multiple websites or more email addresses, lol. Opal and June, at this point, is just really a creative project and, while it has the three pillars of rentals, shirts, and mockups, it could absolutely change in the future. It's so awesome, though, to have a spot where I feel like I can go and explore any creative avenue! As a hobby, I've been creating a ton of truly terrible pottery – I'll be making more at Mt. Sequoyah this fall! – and, while I have no intention to ever sell it, it's nice to know that if I wanted to sell it, I understand both Etsy and Shopify enough to add pieces or to make a brand new store. Not that I'm going to! But, y'know, it's nice to know it's a possibility.
All that to say! I'm back to booking!
While I'm focused on establishing the mockup store, I'll also be devoting a lot of time to building this website back up. While I've always preferred my website to other social media avenues, I feel like for a while there websites felt less important than social media. I like social media as much as the next millennial (show me a DIY or garden video or a video of a huge shark in Australia any day of the week) but, because I've been posting on it for so long, it can feel really repetitive and a bit like shouting into a void. Now that there are so many platforms, though, I definitely prefer my website over anything. So, that's the plan! To flesh out the mockup shop, post more on here, and start taking more bookings. While I don't believe I'll ever shoot quite as much as I used to – I used to shoot like 4 shoots a week with a wedding every Saturday during busy season! – I am really excited to get to more of a 2 shoots a week / 2 weddings a month kind of schedule.
It's going to be so, so rad and I'm so excited to share all of it with you. Be back soon!
P.S. Looking for an education update? I'll post more about that later.

Galleries + Links +  More
Weddings | Engagements | Seniors | Families | Personal | Photographers
Etsy Shops: Tee Shirts + Sweatshirts + Puzzles + Flower Prints | Mockup Photos
Based in Fayetteville, Arkansas Lissa Chandler is a traveling portrait and wedding photographer. Lissa is also the owner of Opal and June where she offers unique mockup photographs, bookish + history merch, and the dreamiest photoshoot dress rentals. Additionally, Lissa is the creator + instructor of The Hue of You, an online (and rad!) four week editing course offered through Click Photo School, and the host of the podcast Your Photographer Mom.
Inquire About Your Wedding Date + Book A Session With Lissa Chandler Here