Cheers To You! Volume Three: Selecting The Right Vendors For You
Morning, y'all! Today's a fun one because we are going to talk all about selecting the right wedding vendors. Keep in mind that, because I'm a wedding photographer, my thoughts on this are probably a little skewed. But! That's okay! Because this series? It's a wedding photography planning guide and, at the end of the day, we're here to talk wedding photography. Specifically, wedding photography in Northwest Arkansas.
So! Let's go! I'm so excited to talk about finding the right wedding vendors for your wedding!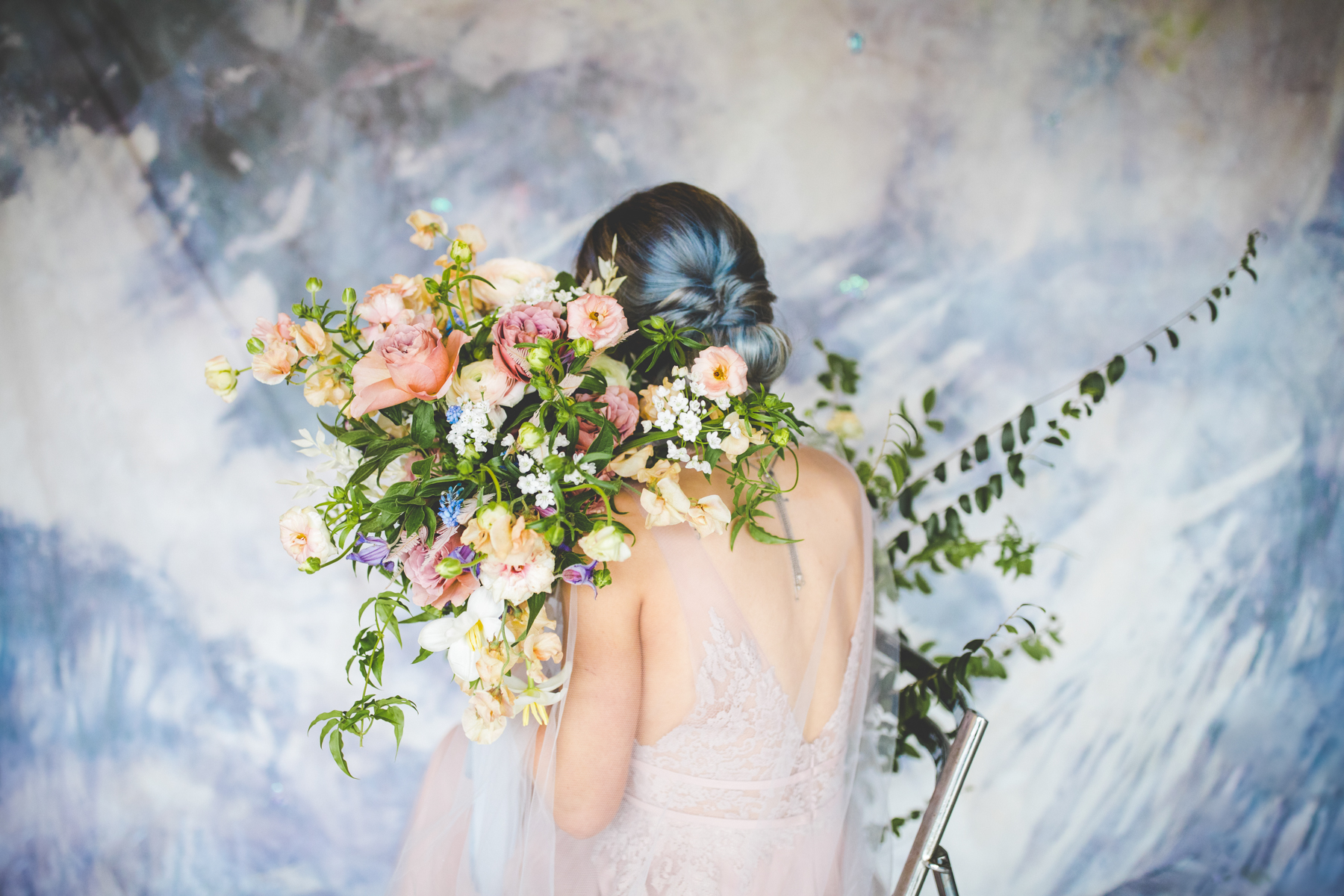 Frequently Asked Questions About Vendors
Why Do Weddings Cost So Much?
I thought we'd start out strong! Lol.
Something I see pop up a lot on forums – I can't help but peek at the wedding community on Reddit sometimes, hahaha – is that the cost of weddings is so high. And it totally is. Generally, though, this isn't because wedding vendors are trying to scam you. It's because weddings are once in a life time events and, because weddings typically take place on weekends, there's only a finite amount of weddings each wedding vendor can take. There's more to it, too, but it's a bit of a perfect whirlwind.
As a wedding photographer, I'm just going to tackle it from that perspective!
Established photographers are going to cost more because they create consistent work and know the ins and outs of a wedding day. For my first wedding, I was paid $200 and it was a full day affair. By my fifth or sixth wedding, I was paid around $1k for a full day of wedding photography, engagement session included. And my work? It wasn't phenomenal. Like, it was fine! I did what I was able to do and I shot my photographer heart out but, at the time, I wasn't yet capable of the kind of work I'm able to create now. I also wasn't as familiar with wedding days and timelines as I am now. Some of those couples are some of my favorite couples ever – one of them even convinced me I was meant to be a wedding photographer! – but, by hiring a new photographer, they got a deal and they took a risk. Does that make sense?

I'm going to break that down a little more!
I worked my photographer heart out to carve out my style.
Photography styles don't happen over night and this isn't just about the final photographs – it's down to the way your photographer (or planner, cake artist, DJ, etc.) – will interact with you. Most wedding vendors who charge substantial amounts have already seen a lot in their wedding careers. When I started, I did wedding fairs, I did wedding giveaways (and shot three weddings totally for free!), I worked with a popular coupon website and made literally pennies for my work. At the time, this was necessary – I was new to Northwest Arkansas and didn't have connections or a unique (or consistent) photography style. Instead, I was one person in a sea of aspiring photographers… and there was no Instagram. Like, I gave photo shoots away on Craigslist in order to learn how to interact with clients (I'm a total introvert) + have content for my website. It didn't really matter what I was shooting, I was just happy to shoot.
Every career comes with a learning curve. For weddings, my story is not unique. It takes time to carve out an artistic style – for photographers, make up artists, florists, etc. – and, when you're planning a wedding, there can absolutely be sticker shock. Know, though, that vendors are running businesses. Their final invoice number is not what they are bringing home. They're not trying to scam you, they're just trying to run profitable businesses.
A note on this! Every photographer – and wedding vendor! – is their own person with their own priorities. It's totally possible to find a rad wedding photographer at a steep discount. It's also possible to find a bad wedding photographer at a high price point. Price is a factor in selecting vendors and, while I recommend splurging on a few of your favorite things, know that you do not have to pay hundreds of thousands of dollars to have your dream wedding. It might feel like it when you start seeing numbers but wedding vendors are mostly just honestly people trying to make an honest (and artistic!) living. I think that's beautiful!
How Can I Tell a Wedding Vendor is Right for Me?
So many ways! The most obvious, of course, is to ask yourself:
"Do I Like Their Work?"
If the answer is yes? Hooray! Start researching more about them! If the answer is no? You should probably start the search for someone else. If you don't like a vendor's work and it's not important to you but it's super important to someone you love, I still recommend finding a vendor that you can compromise on.
What I mean is this! Sticking with wedding photography: If your mom adores a certain photographer or photography style but you don't like it and photos aren't your top priority, it is not a good idea to just roll with whatever you mom wants. Instead, make a list of things you and your mom like and use that new list to find a photographer that you'll like and your mom will like, too. If photos are a top priority, I say pick 100% what you + your partner want but, if it's not a top priority and it's a top priority to someone very involved in your wedding, that's where there's a bit of wiggle room. So! First step! Do you like their work?
After establishing whether or not their work is your vibe, the sky is really limit! Check out their socials. Send them an email. Is communication easy? Do they make you laugh? Or do you eye roll a little at their communication style? While sometimes you won't find someone who 100% checks all of your boxes, little vibes like this can definitely help you connect with a vendor!

Should I Like My Vendors Personally?
Yes! But this varies!
In the 2010's era of the wedding world, there was a huge push for brides to feel like best friends with their vendors. This has simmered  down a bit but, honestly, there's some truth in this approach. You definitely want to get along with your vendors! But, no, you don't need to come away from your wedding with a lifelong friend. Sometimes you do! I absolutely have close friends that started out as brides and have had a ton of post-wedding coffee hangs with my brides because I just genuinely like them as people. This isn't necessary to hire a vendor, though. You should be able to converse with them easily and you should love their work. Doesn't matter if it's flowers, photos, or cakes!
One more thought on this! Something I love about shooting in Fayetteville is that I see my brides all of the time. And if you end up having kids around the same age? You might end up seeing them all the time. I see past brides at dance recitals, at gymnastics, at school, at preschool, at the library, at Farmer's Markers, at festivals, and at Wal-Mart. While you may not run into the same person all the time, it's definitely possible that you'll run into your vendors post wedding. It's so fun! I love seeing my couples out in the wild!
What if Their Instagram (or Facebook, TikTok, etc.) isn't Active?
Eh. A few years ago, I'd say this was really important but, with TikTok, I think things changed a bit.
When Facebook was popular, most businesses had active Facebook profiles. Same with Instagram. Adding TikTok really shook things up though. It's important to remember the many wedding vendors are basically just freelancers or contract workers. While some vendors may be different – specifically large florist shops or bakeries – many of your wedding vendors are just one women (or men!) shows. So, for a photographer, it's almost impossible to keep up a busy shooting schedule, timely gallery deliveries, and three different social media channels.
For some perspective! I have two TikTok's (photography + Opal and June), three Facebook pages (photography, Opal and June Rentals, and Opal and June Shop) and four Instagram accounts (photography, Opal and June Rentals, Opal and June Shop, and Your Photographer Mom). Back in the day, my Facebook was popping! And for a long time? My Instagrams were, too! I loved running my Opal and June Instagram because I had a method for it and I loved connecting with clients, friends, and photographers on my main Instagram account. Since the pandemic, though, my posting has totally tanked. I'd rather be here or out and about town instead! Aside from that, because I diversified my business, I cannot keep up with all the social medias. So mine are pretty quiet!
That said, if there's no social media account anywhere, that could potentially be a red flag. For reference, I have no intention of ever posting much on my Your Photographer Mom Instagram account but, because it's the name of my podcast, it's important that I own the name on Instagram. Almost like a placeholder. If your vendor isn't showing up anywhere, that might be something to look into!

What if They Don't Write Me Back?
It's always possible for someone to miss something.
Sometimes contact forms glitch, emails go to spam, or vendors are in the middle of a particularly busy time (or even vacation!). Because of this, I always recommend reaching out if a message goes unanswered! If multiple contacts go unanswered, though, I'd say no news is your news. It's time to start looking for someone else. That vendor just wasn't the right one!
One tiny thought on this! If a vendor doesn't write you back, don't assume it's personal. I very rarely look up the names of my inquiries before I receive a contract. If I do – which is maybe once or twice a year – it's because the name rings a bell or because the email sounds a little off! Which hey! We can all sound a little off in an email from time to time. It's no big!
How Should I Correspond With My Vendors?
Email! Unless you're doing a consultation or full meeting, most wedding vendors prefer email.
It's not that I never text my clients – I definitely do! – but I love having everything in one spot for a more streamlined experience for everyone. Between my photography business, Opal and June, and my two Etsy shops, I sometimes wake up with a ton of emails and messages. It's easier for me to sit down with a cup of coffee and knock them all out with my full attention! Once I start adding text or Instagram DMs into the mix, though, things go a little haywire for me because I'll get distracted or start replying to personal stuff. My kids' friends' moms aren't emailing me about play dates. They're texting me instead! For me, it's best to keep everything separate!
Also I get it! Not everyone loves email. I absolutely recommend setting up a unique email for you + your partner for all things wedding planning. Keeping things streamlined is a great way to help with wedding stress. It's easy to miss an email from a vendor when it's between coupons for Old Navy and your extended family newsletter. It's easier to spot them when they're organized in one place!
Should My Vendors Talk To Each Other Before My Wedding?
This really depends but the answer is almost always no.
While I love getting emails from wedding planners and will occasionally meet with planners to go over wedding timelines, it's not necessary for most wedding vendors to interact with each other before the wedding day. Like, if you have a wedding photographer and a wedding videographer, that's great! They might know each other already but, if they don't, they're most likely used to working with other vendors and interacting on the wedding day will be no big at all.
Most vendors will approach the wedding day with a team mindset. They're there to create an awesome experience for you! And the only reason I really even brought this up? I've seen it recommended on wedding blogs before! I've definitely participated in – and loved! – a ton of vendor meetings in my wedding photographer career. That said, they are definitely the exception to the rule and usually take place when a wedding has a super unique timeline, a wedding venue is brand new, or a planner is new to working in the area and just wants to run an overall touch base. Your wedding vendors are used to weddings. You don't need to babysit 'em! Haha.
Whew!! That was a long one!! Hope it's so helpful as you go about planning your wedding day + selecting the right wedding vendors for you! There's so many rad wedding vendors out there, y'all! I know you'll find amazing ones.

Galleries + Links +  More
Weddings | Engagements | Seniors | Families | Personal | Photographers
Etsy Shops: Tee Shirts + Sweatshirts + Puzzles + Flower Prints | Mockup Photos
Based in Fayetteville, Arkansas Lissa Chandler is a portrait and wedding photographer. Lissa is also the owner of Opal and June where she offers mockup photographs, bookish + history merch, and the dreamiest photoshoot dress rentals. Additionally, Lissa is the host of the podcast Your Photographer Mom. As a creative photographer in Northwest Arkansas, Lissa doesn't niche down on a genre. She niches on a feeling instead! That feeling? The huge, happy feeling of hope and excitement that you feel as a kid opening up a huge box of 120 crayons. Sound like a feeling you remember? Let's shoot!