Hannah was a dream to photograph!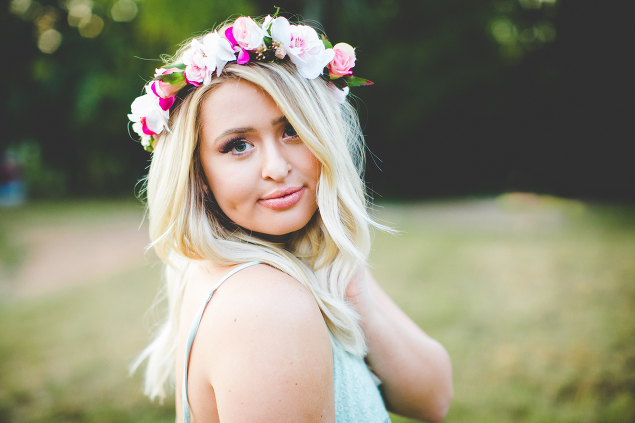 No surprise, right?! This girl is stinking gorgeous! No one looked this good when I was in high school! And even better? Hannah shines from the inside out! Hannah, her mom, and I laughed throughout her entire session – my cheeks started hurting at our very first stop at our very first location and they didn't stop hurting until I'd been home for, like, three hours. I love when that happens!
Don't take my word for it, though! Check out these awesome senior photographs below and you'll see exactly what I mean! Loved photographing this amazing Bentonville High School Senior so much. Thanks for being the best, Hannah! Loved every single second of your fun session!!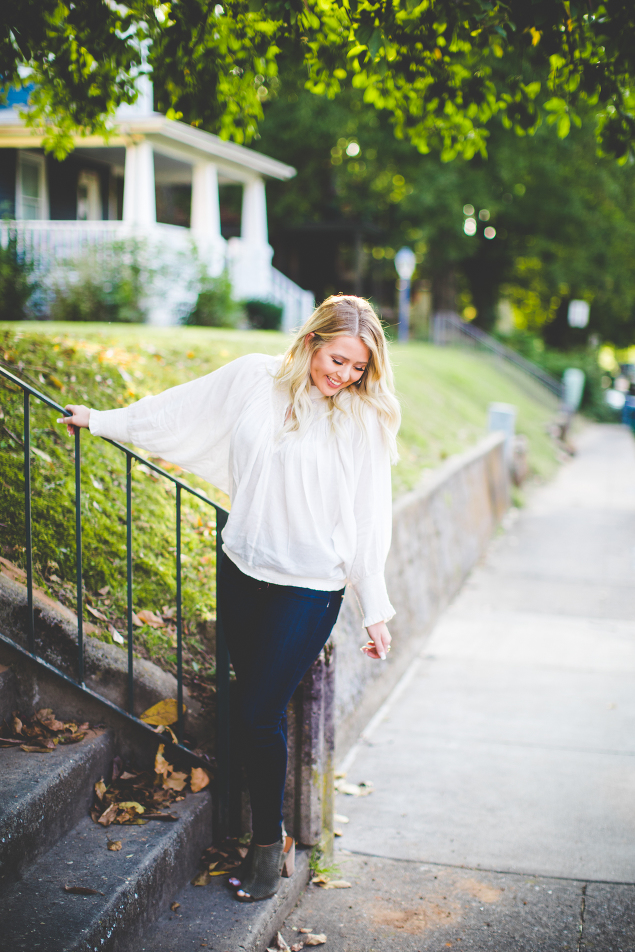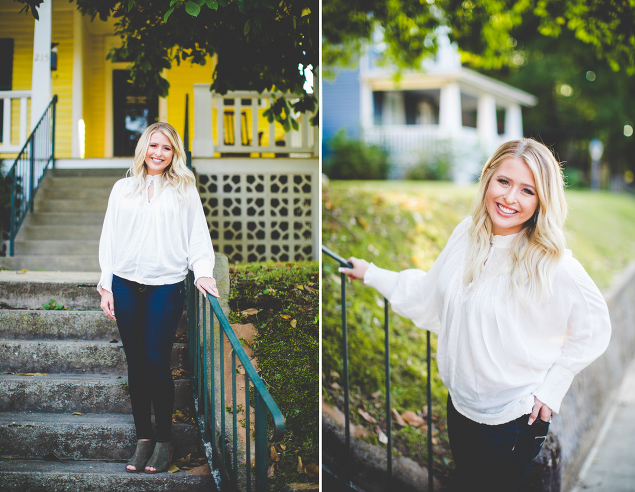 Sooooo… I promised myself I wouldn't talk like crazy in this blog post (big promise, right?) but here I am spouting off words anyways! I LOVE that Hannah brought all three of her pups to her Senior Session. I never thought that I would photograph so many beloved (yes! beloved!) pets as a portrait and wedding photographer but y'all, it's so fun every single time. I've got to photographs pups at Senior Sessions and Family Sessions and Engagement Sessions and even as ring bearers at weddings and I love it so much. Hannah's love for her sweet animals was so apparent and I die a little every single time I see this photograph of her oldest dog wearing her flower crown. So. Stinking. Cute.
Seriously. Everything about this session was a dream… including the pink velvet chair that I totally bought as a prop but that's now living life as an armchair in my bedroom because I didn't have anywhere left to store it in my office (the disco ball may be taking up a huge chunk of my closet space). I mean, it was like ninety bucks on Amazon! How could I not order it when I'd been looking to add to my chair collection for ages?! Love it! Also, I just checked and the pink is totally sold out but there's still chairs left in grey, dark green, and light green! It's lightweight and easy to move and the perfect prop chair and – yep! – I totally just went on a total tangent but it was totally worth it if even one person out there is looking for an awesome velvet chair. Ha!




Weddings | Engagements | Seniors | Families | Personal
Inquire About Your Wedding Date + Book A Senior Session With Lissa Chandler Here
Lissa Chandler is a wedding and portrait photographer in Northwest Arkansas. Lissa has been taking Senior Portraits for a THIRD of her life (what?!) and she loves photographing spunky, awesome, and driven High School Seniors who want to make the world shine a little brighter. Also! Her Senior Photographs were taken in a studio with fake trees and a fake pond. #Classof2005


SaveSave
SaveSave
SaveSaveSaveSaveSaveSave