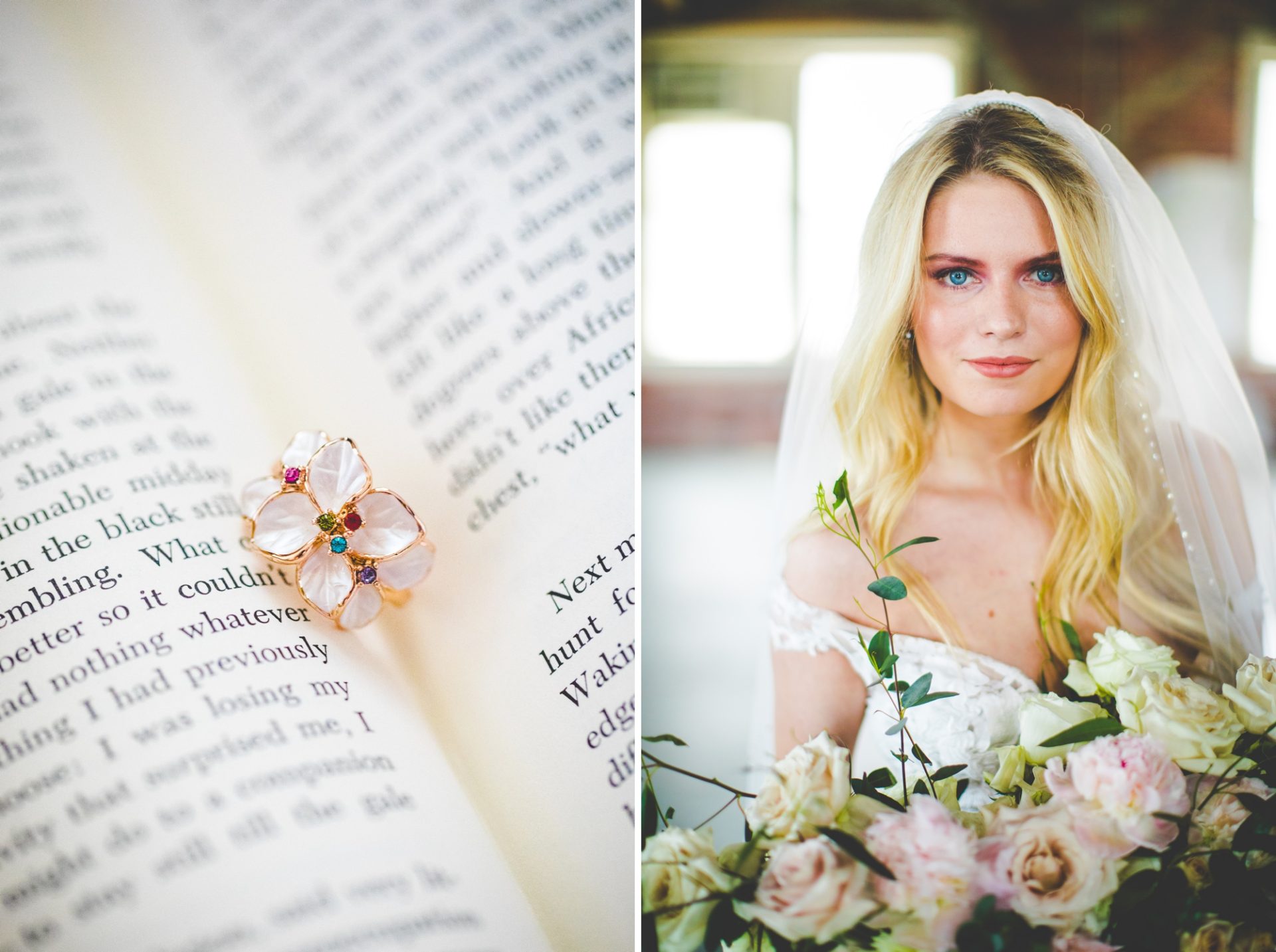 I've spent the day editing Elly and Matt's Garden Room wedding – it's so, so fun y'all! – and have ate, like, way too many chocolate chip cookie bars (this is the best cookie recipe – just throw them in a pan for twenty minutes and add chocolate frosting when cool!) but I wanted to pop in over here and share a shoot with y'all that's near and dear to my heart… and maybe get a little sappy, too!
This year, I've been pushing myself in ways I've never really pushed before. I became a photographer because I love to create, because I love people and because I really, really love photography. Y'know that friend that gets so freaking excited she can barely speak – or basically just squeals – for days leading up to a Justin Timberlake concert? That's how I feel about photography. I love photography and I love that photography affords me the opportunity to capture a feeling instead of a fact. I say this so often in real life that it feels redundant to write it but, honestly, photography is my heart. I LOVE TO SHOOT. I love the way photography makes me feel and, when I create photographs, my goal is to do two things: The first is to photograph the feeling. The second is to create images that, when I look back on them in six months when the memory of creating them has faded away into a blur, I want to pull the images out and, without meaning to, say (pardon my French!) "Ho-ly Shit." That's my goal every single time I pull out my camera. There a comes a point when you've photographed hundreds of people and weddings and portrait sessions and tubs of popcorn and rose gardens and oceans and you have to decide: Do I love photography because it's flexible and hip and fun and awesome? Or do I love it because it lights a spark in me?
For me, that spark is a flame that just burns brighter with time.
And today! Here's some photographs Kristen and I took at Dreamland Ballroom in Little Rock!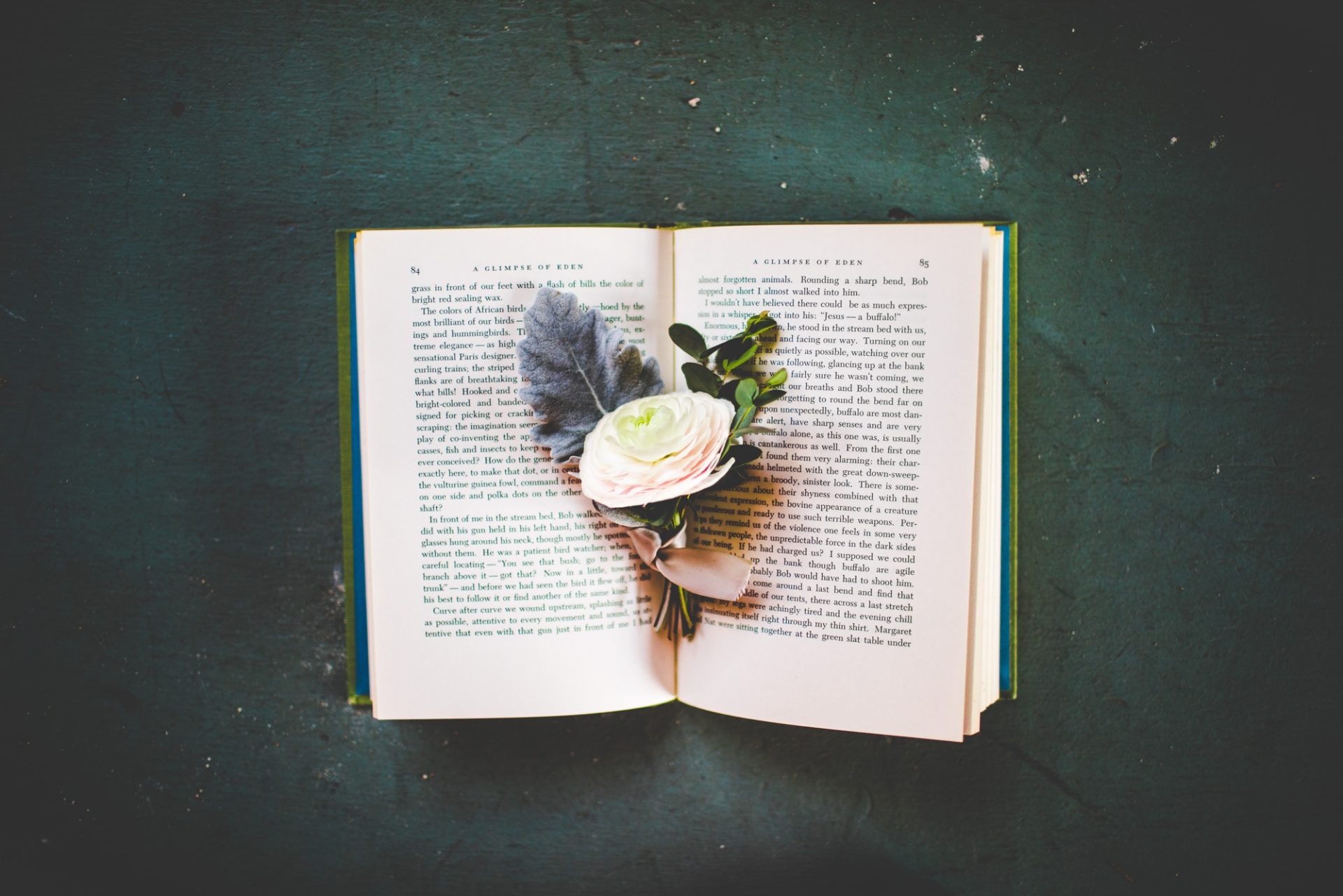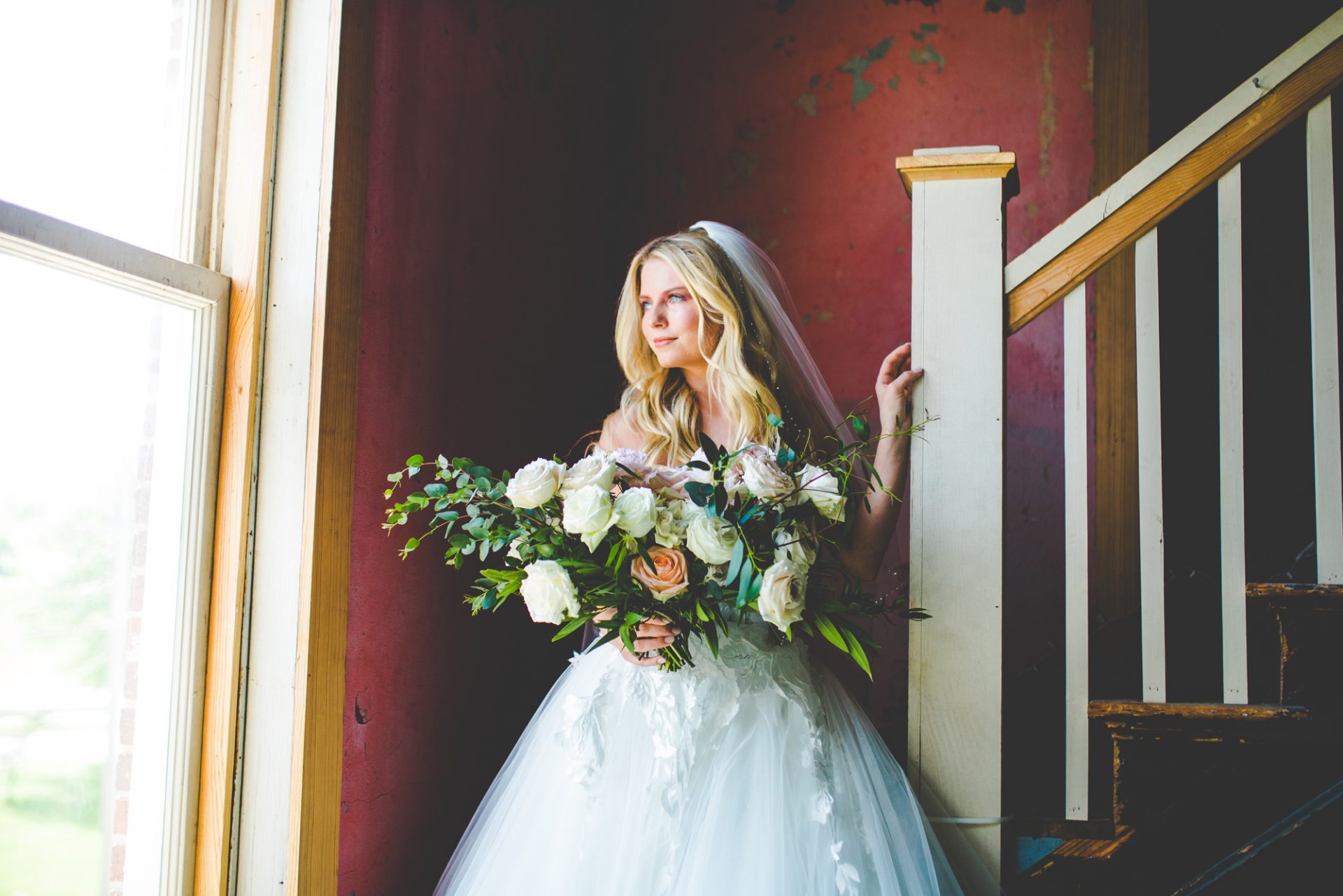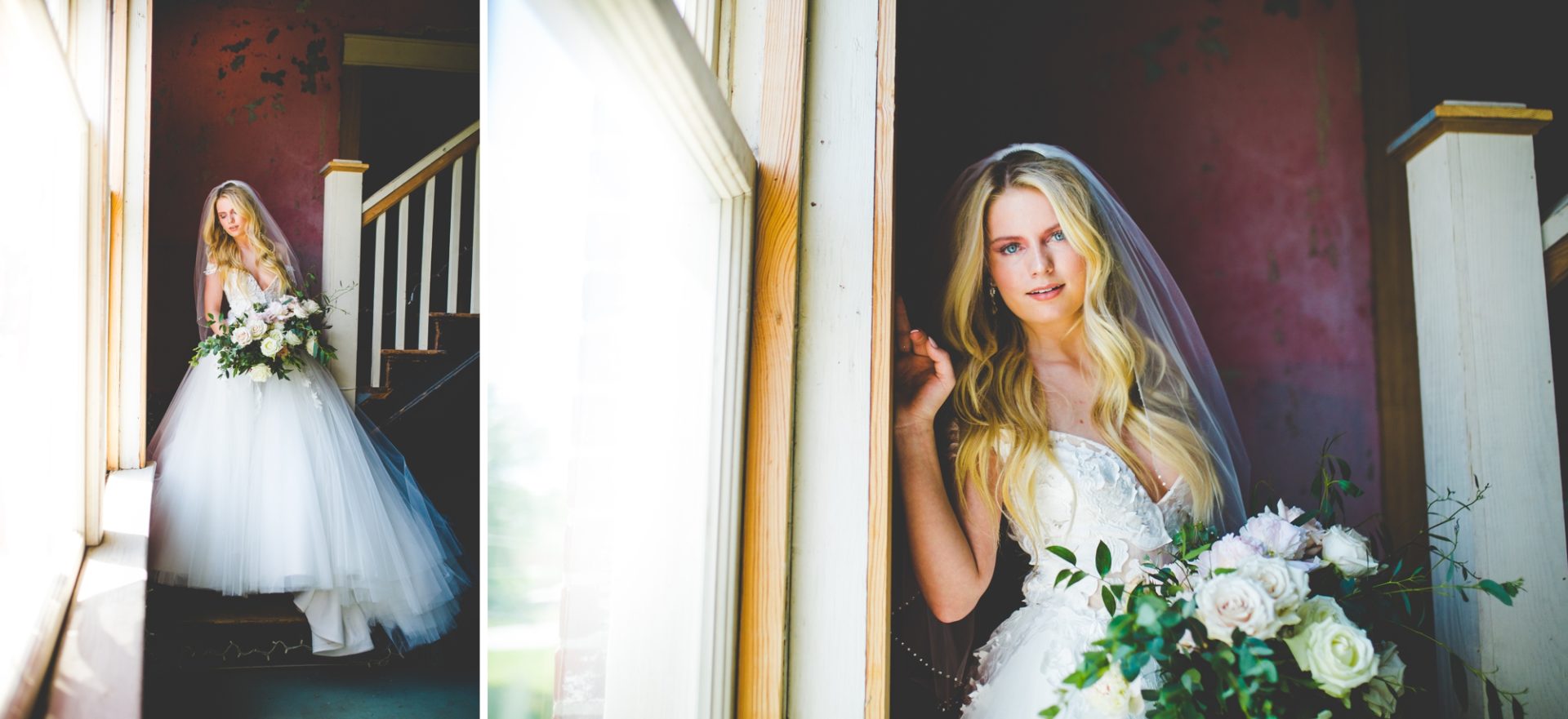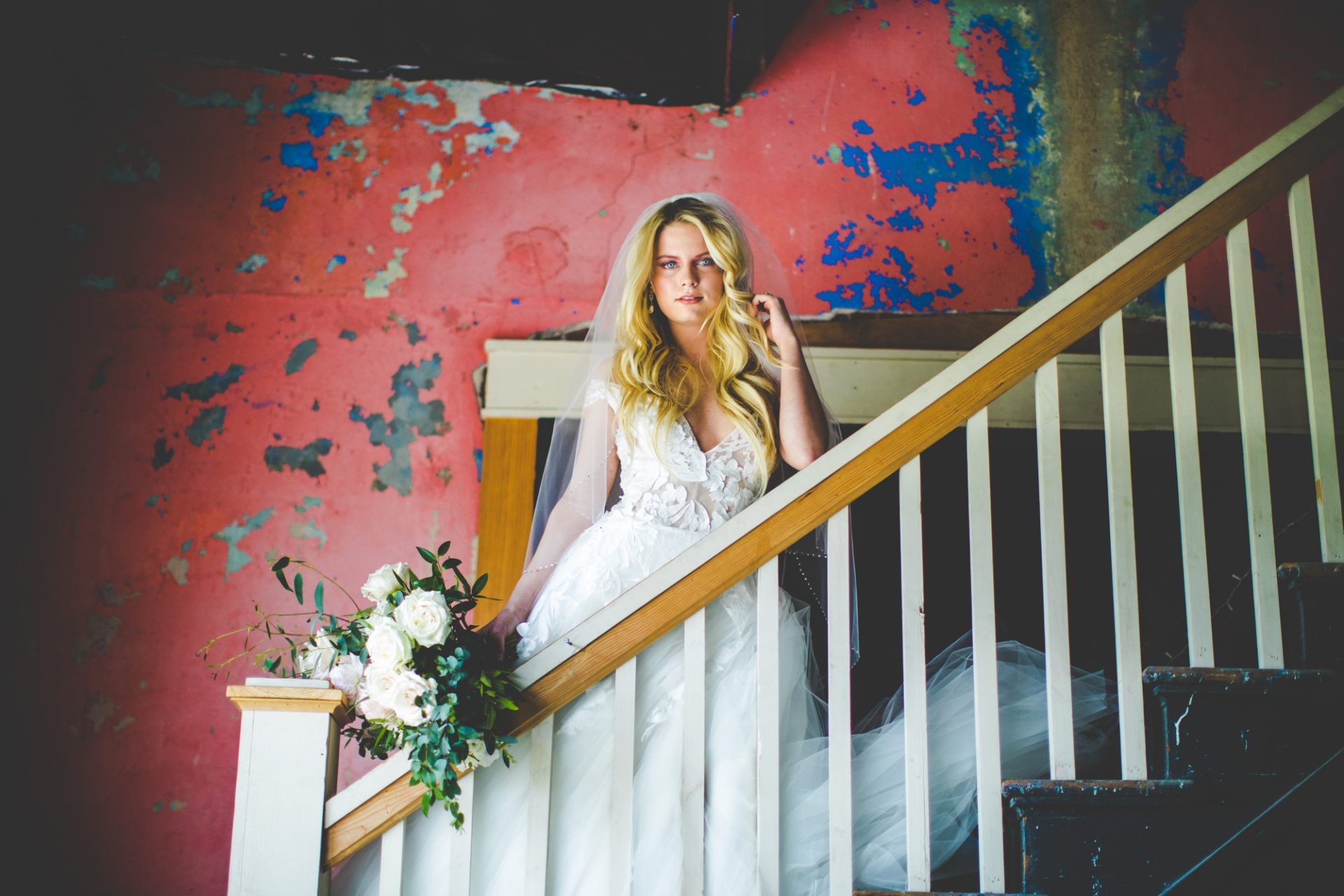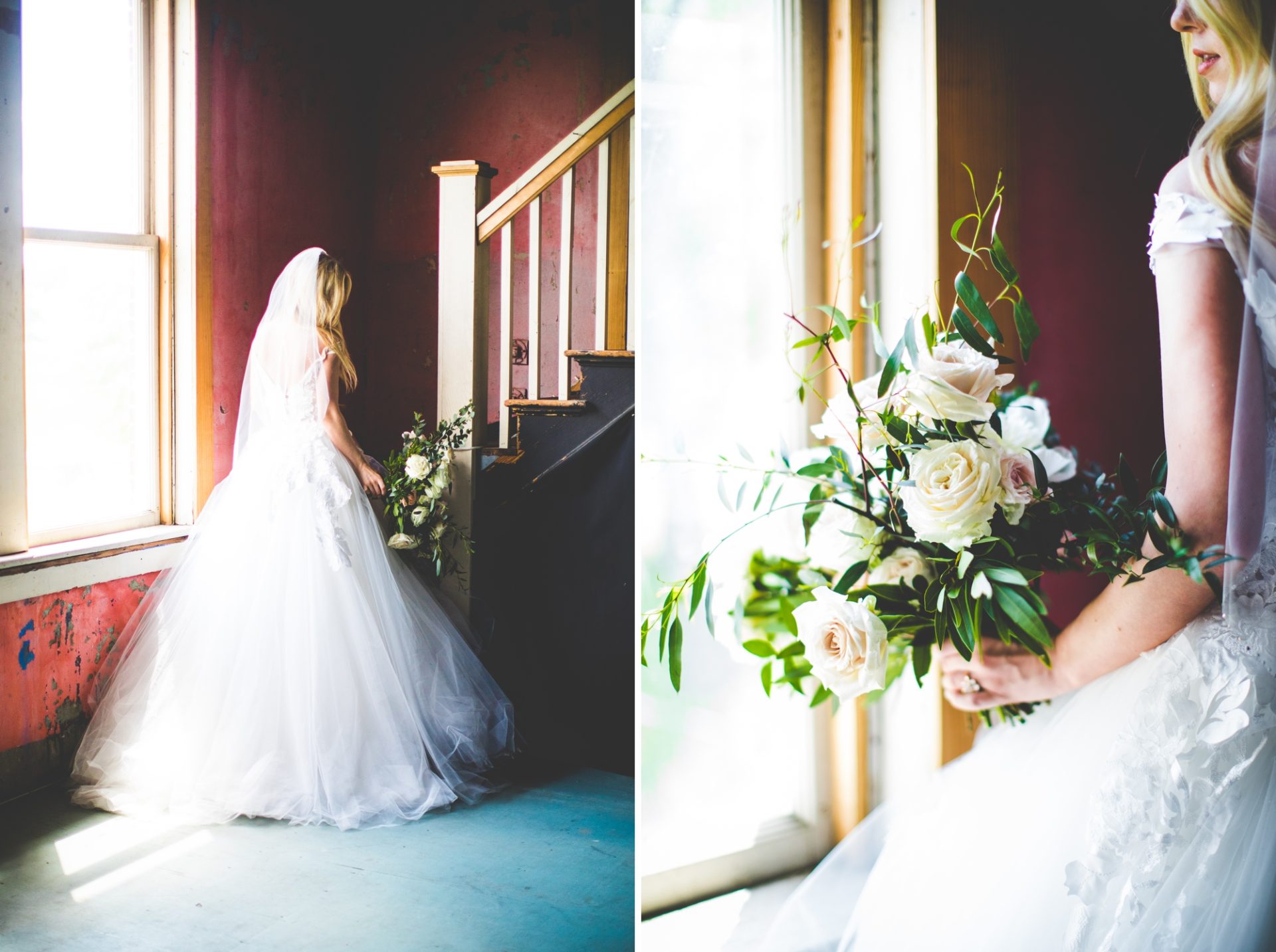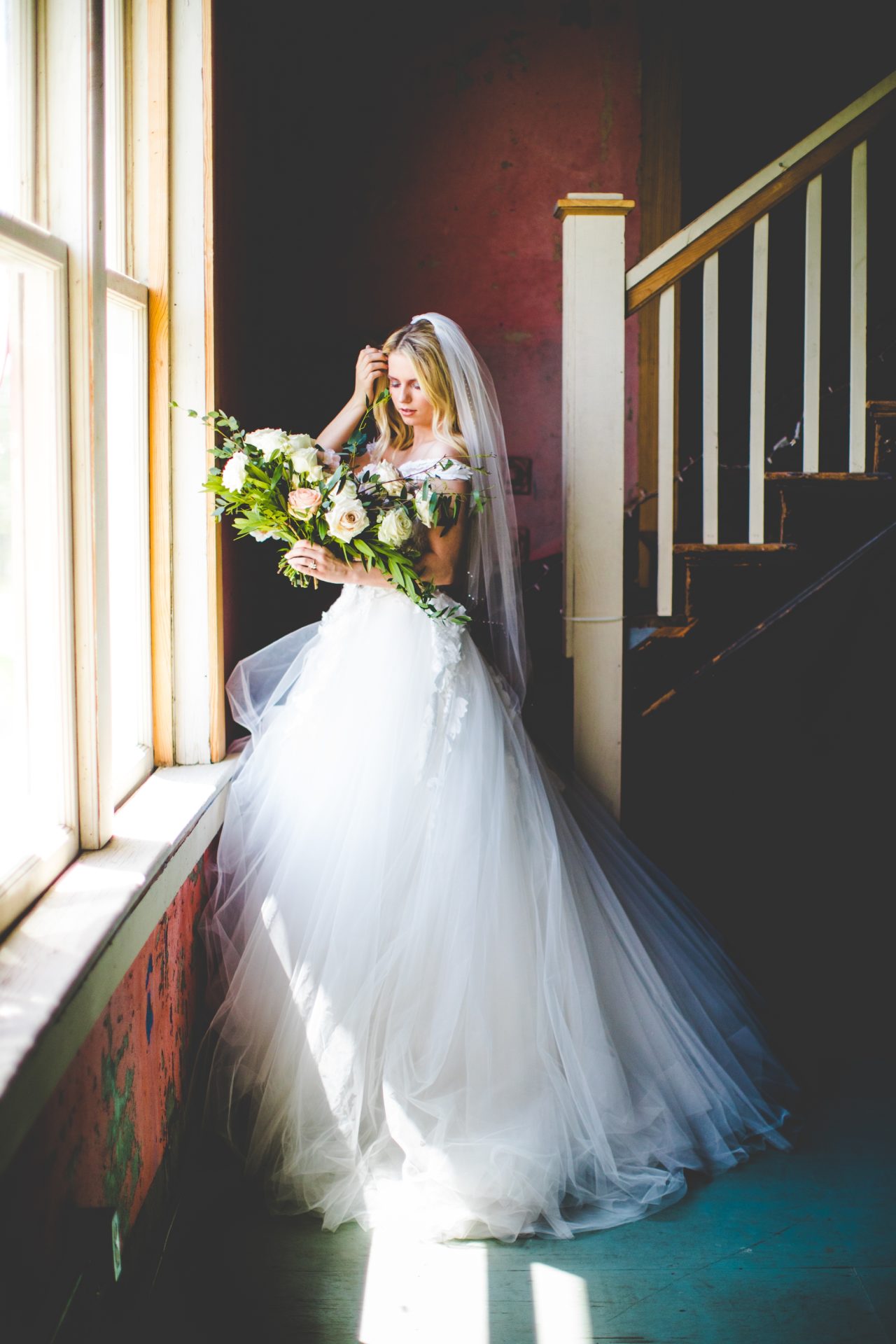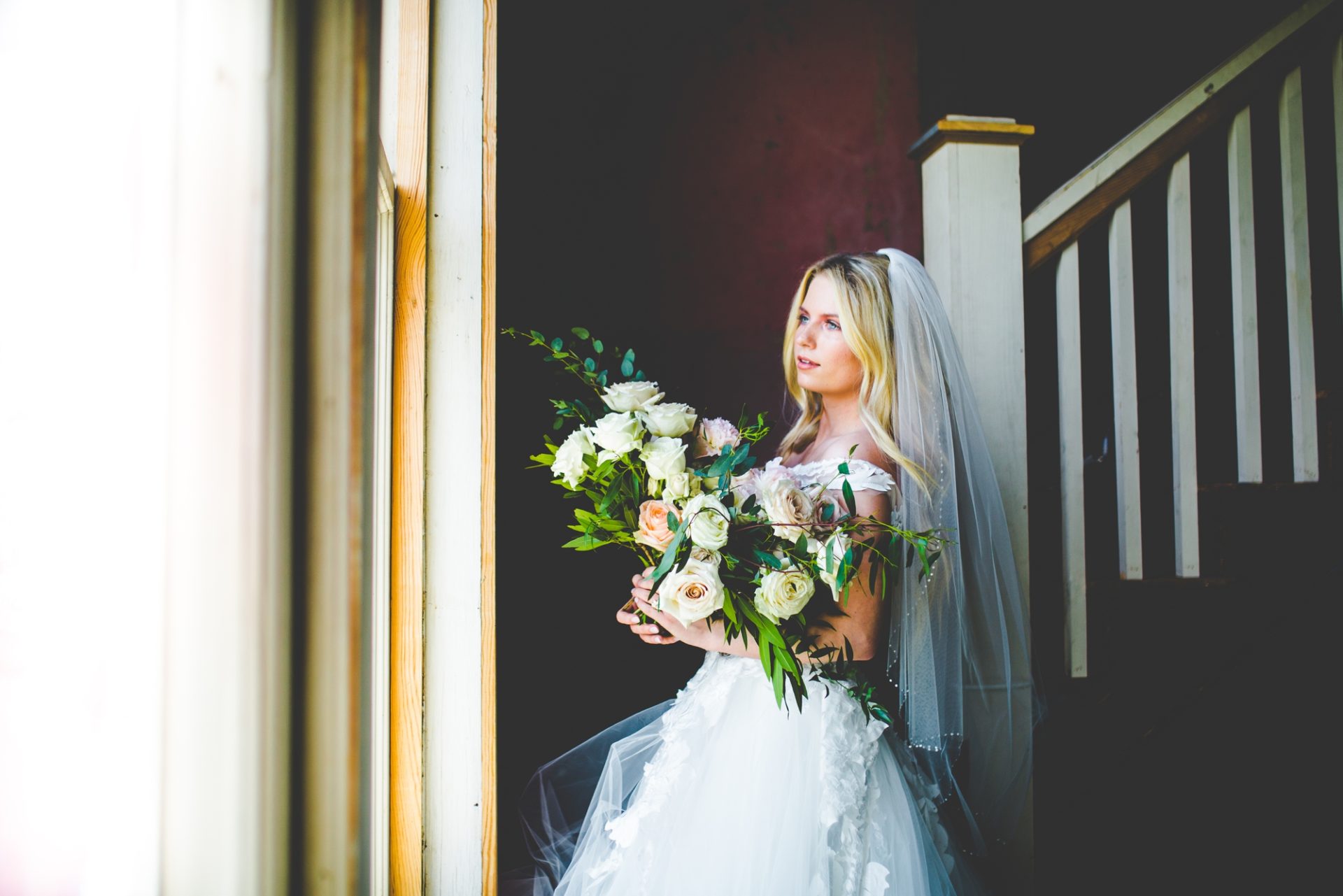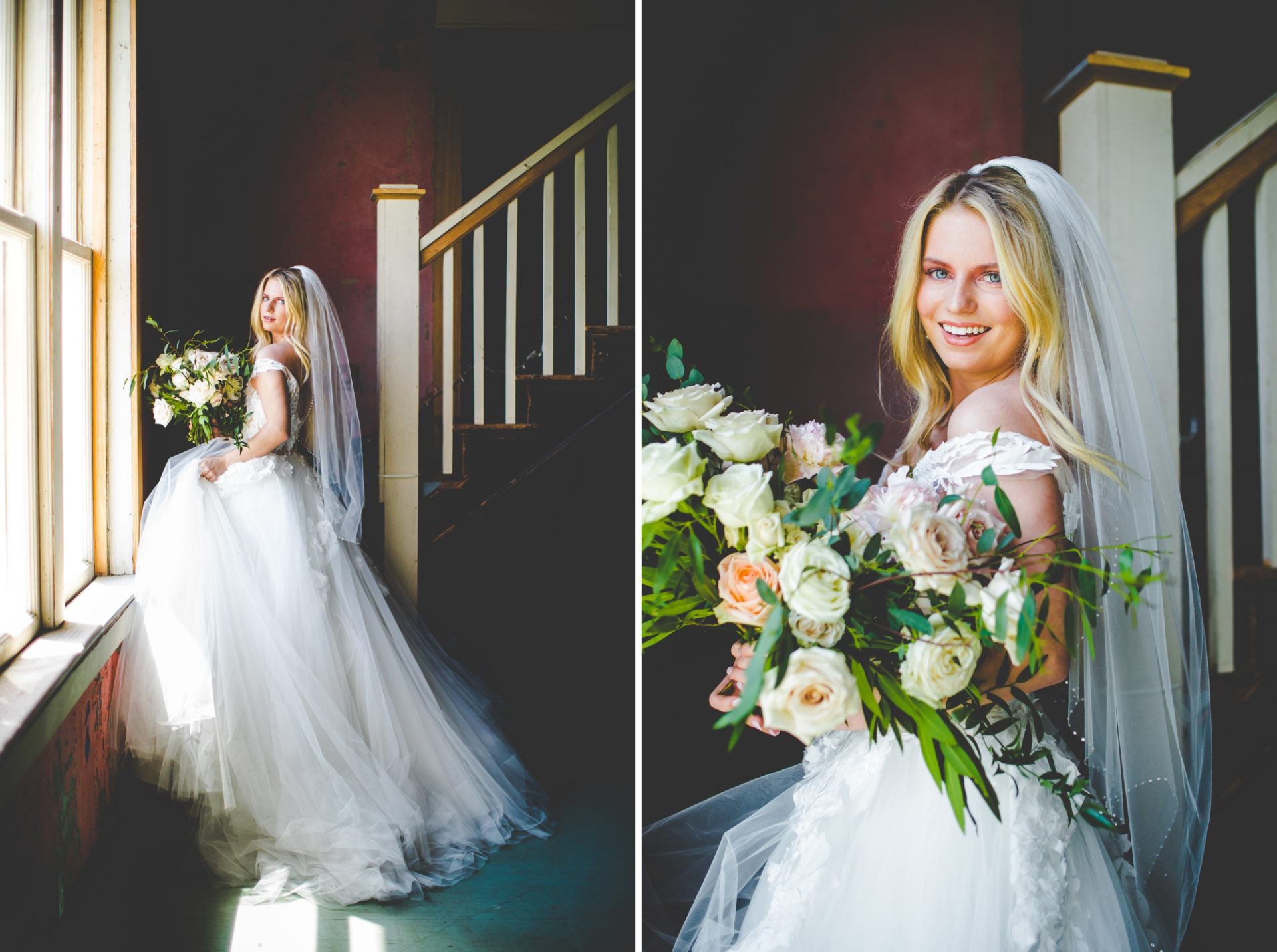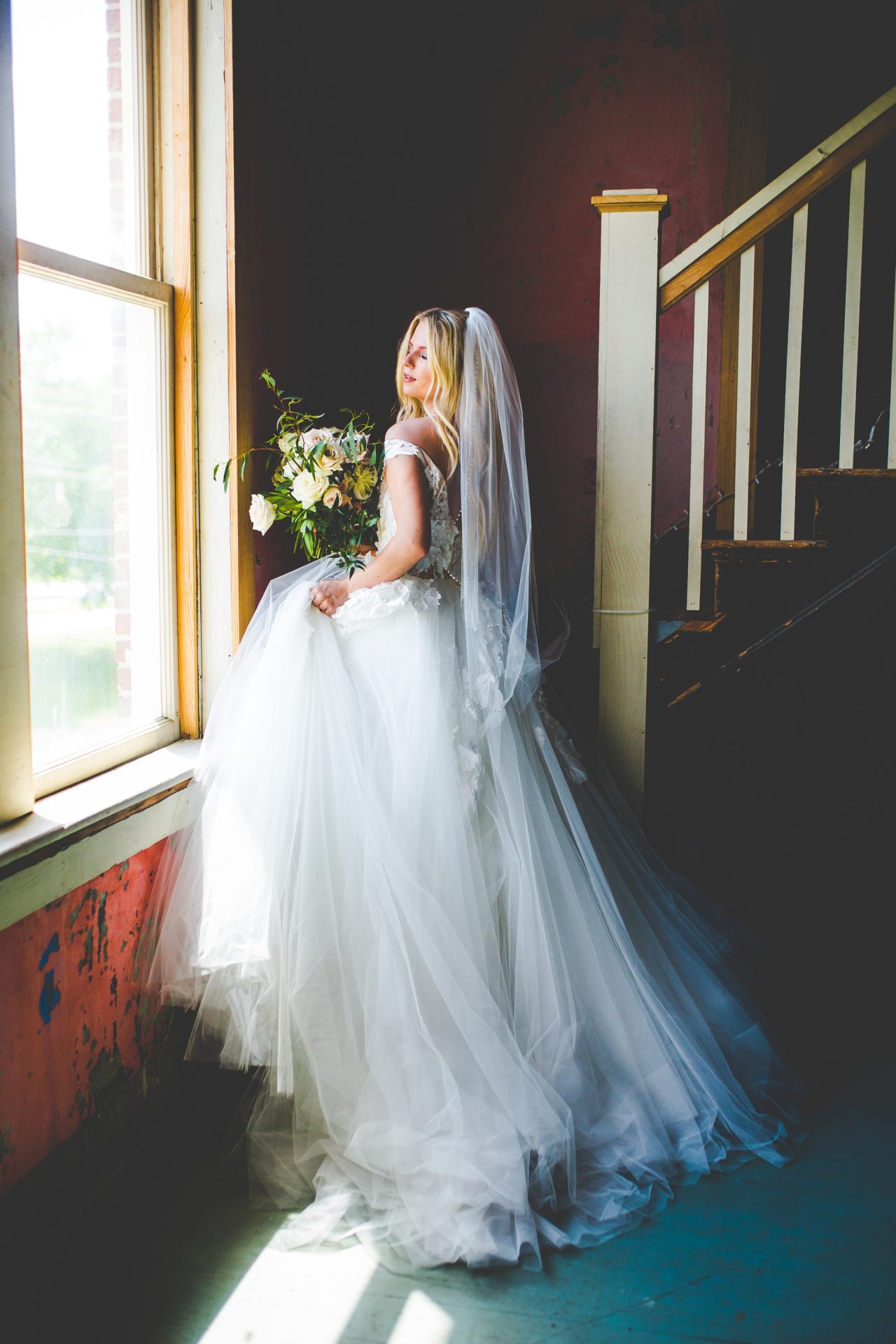 Isn't this Lazaro dress from She Said Yes Bridal a total dream dress?
Not even going to lie – if I were getting married now instead of nine years ago, I would totally get married in this! Love the skirt and the sleeves and the lace detailing too – it's so gorgeous and Grace was a total bridal vision! I have wanted to shoot at Dreamland since I first saw it pop up online and y'all, it was so beautiful. The old walls and the light and the different textures made it so unique!
Also! Would y'all be surprised if I said that 85% of the things below live in my office? I got this chair as a prop chair – see it in Hannah's senior photographs! – and I've been using it as a desk chair basically ever since. I found the tray at a vintage market in Fayetteville and it sits in my office, too! Styled shoots are always fun but, honestly, I love them even more when I get to pull stuff from our home – it's so fun to walk around and grab stuff to shoot in a styled setting! I love it!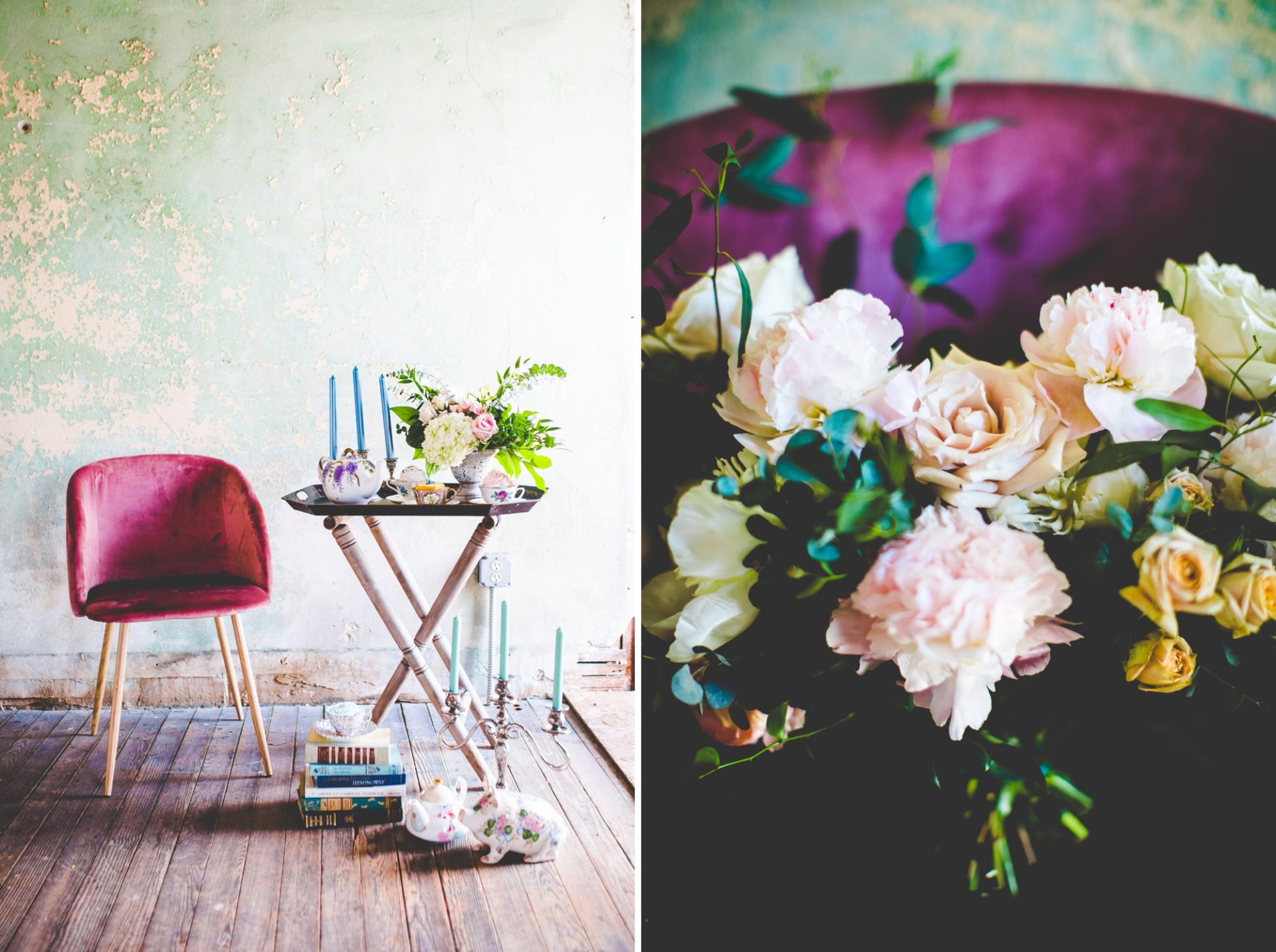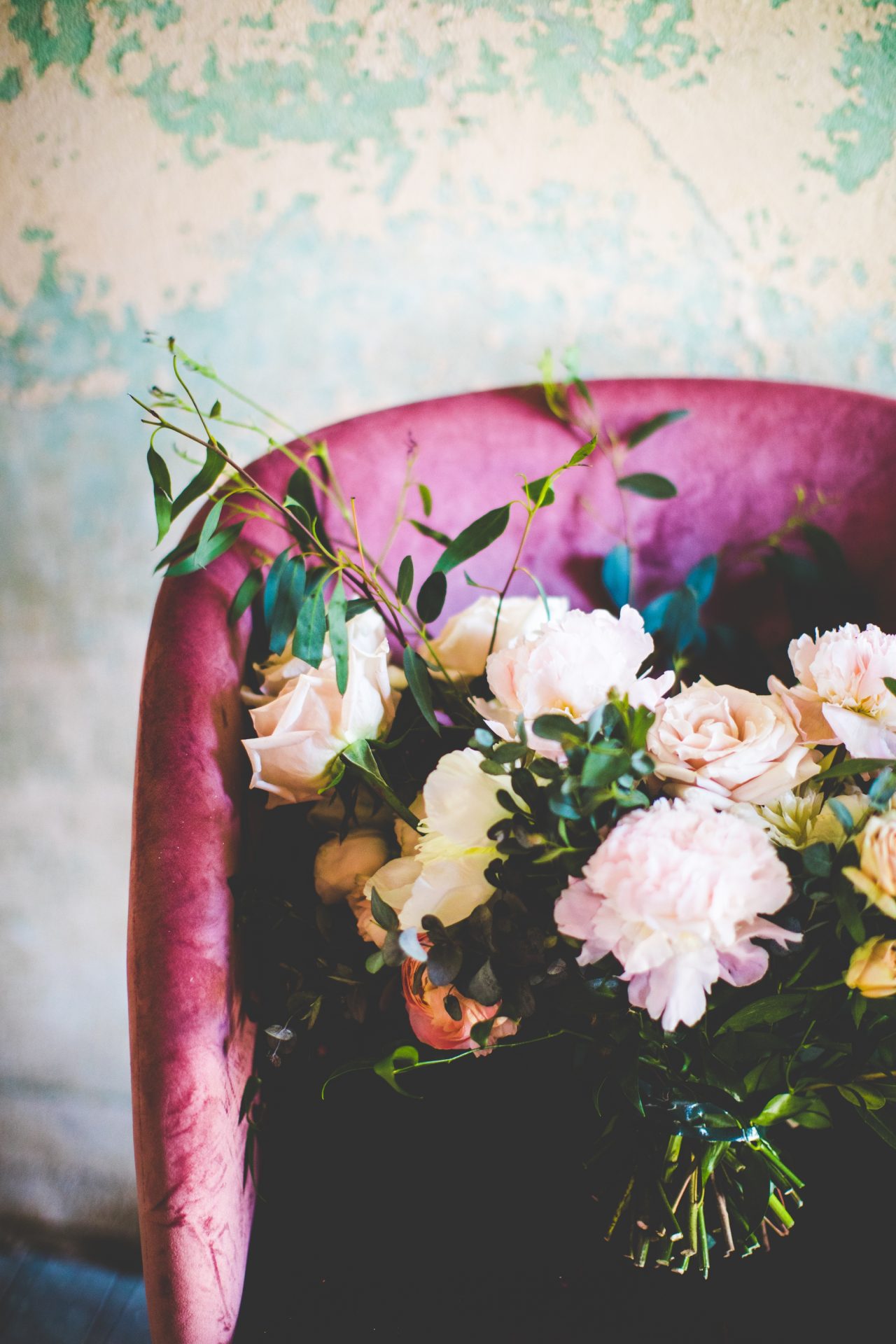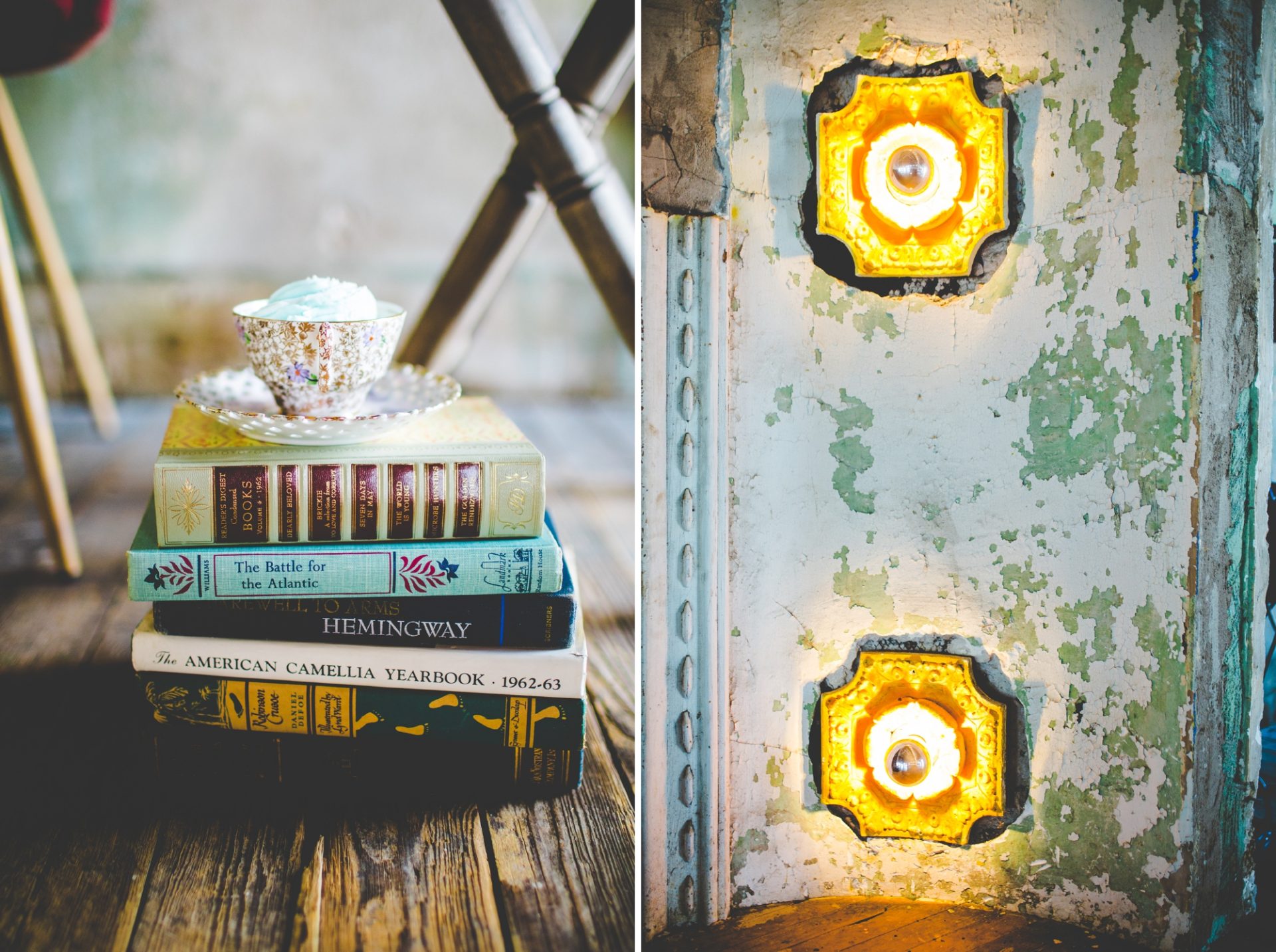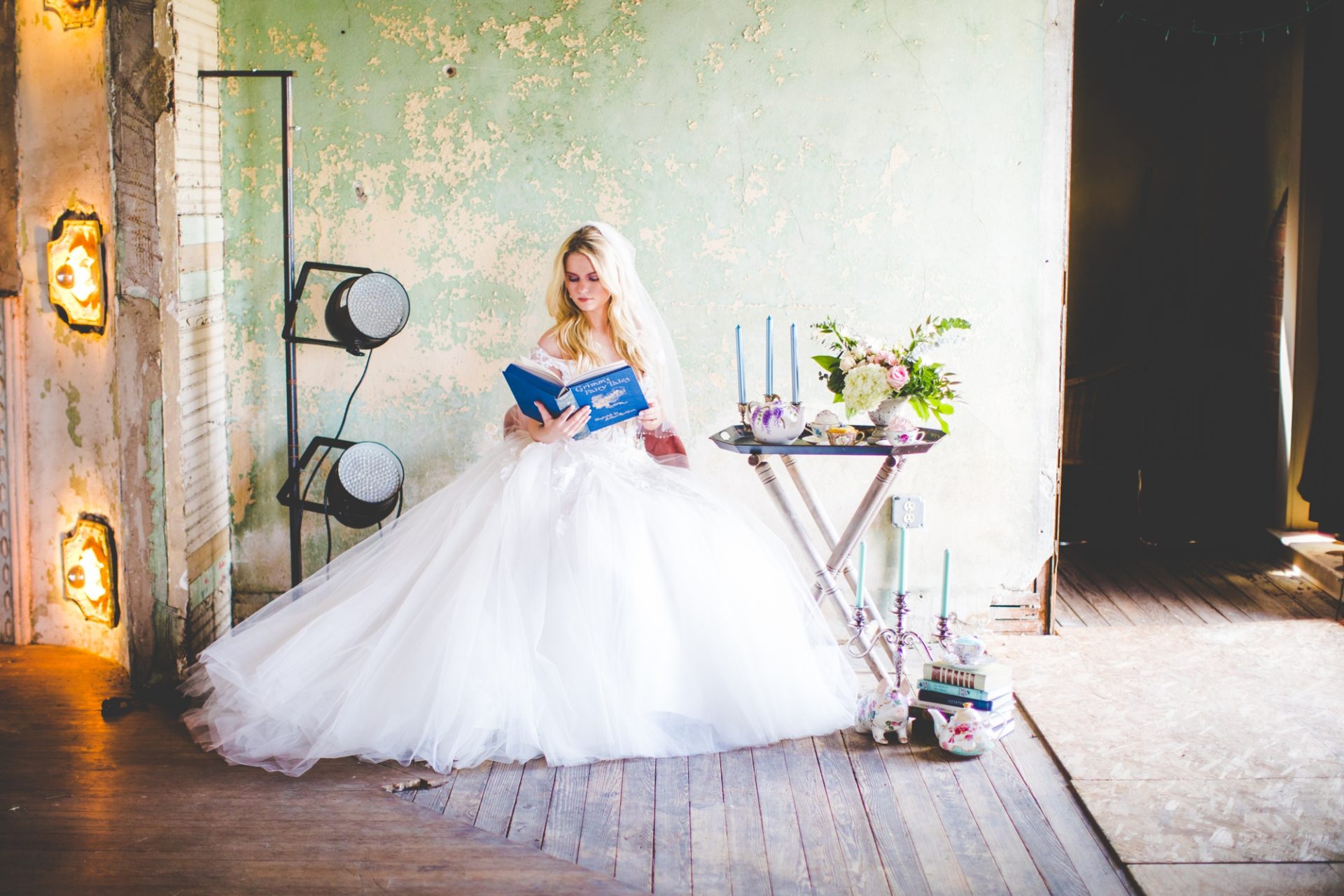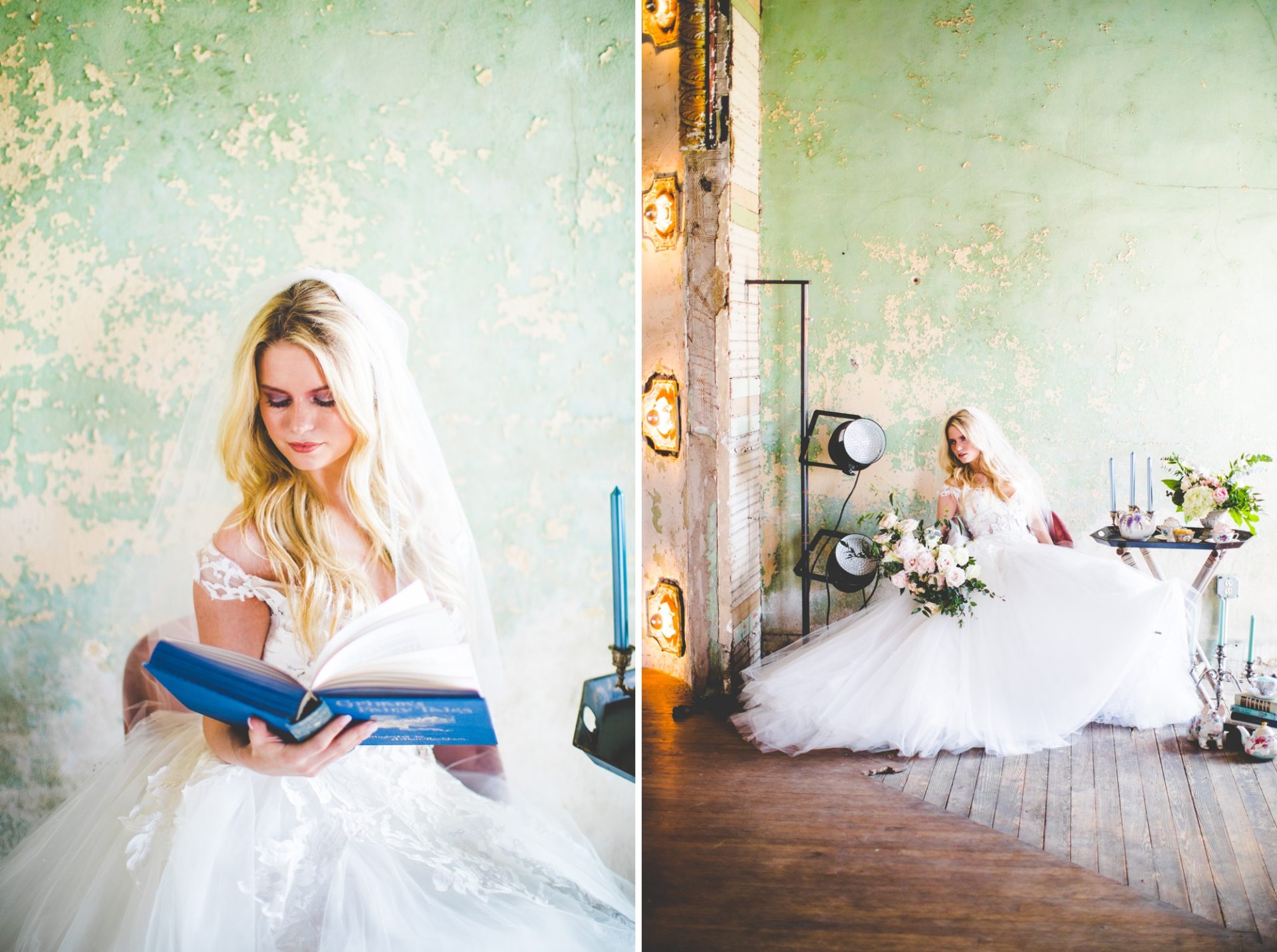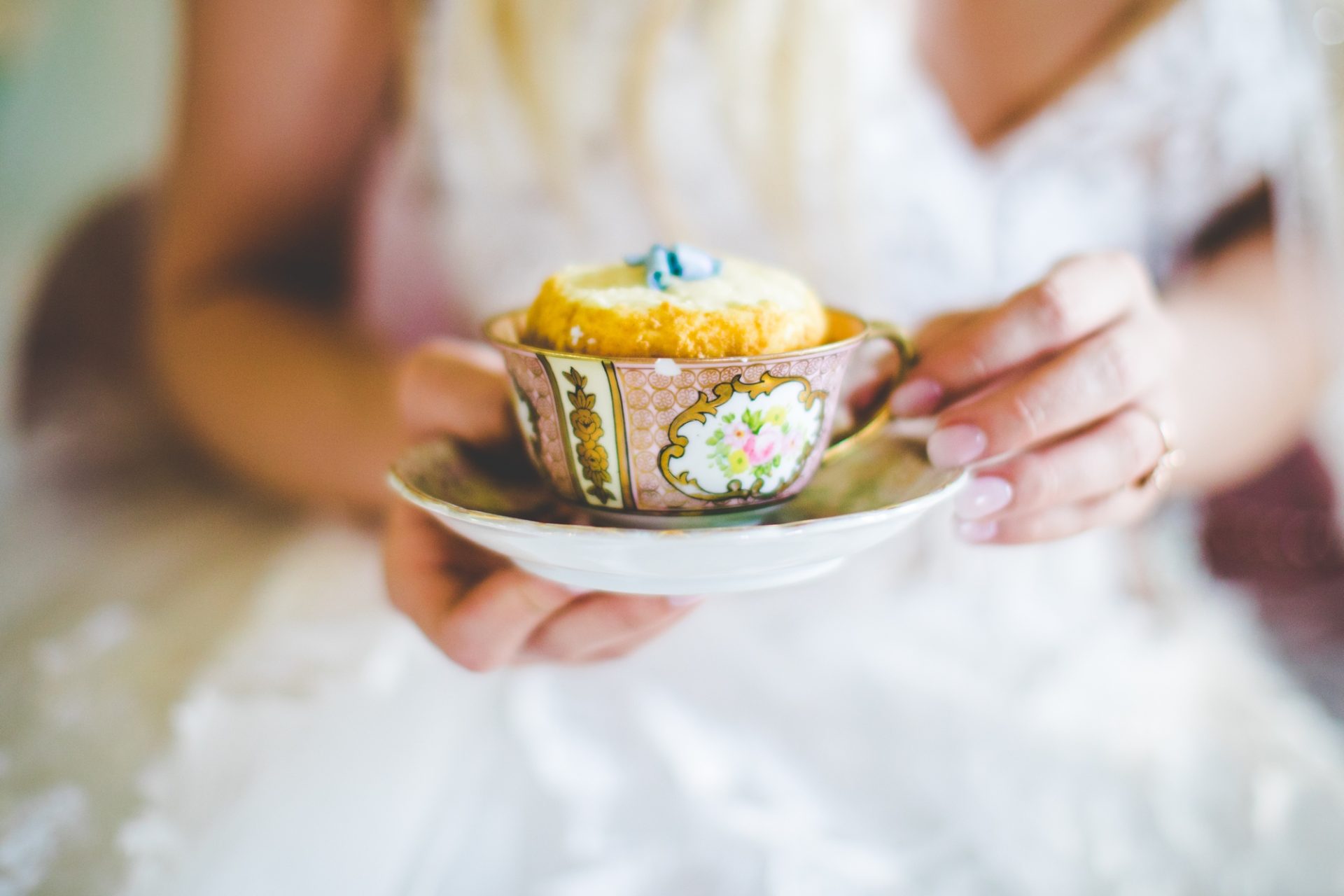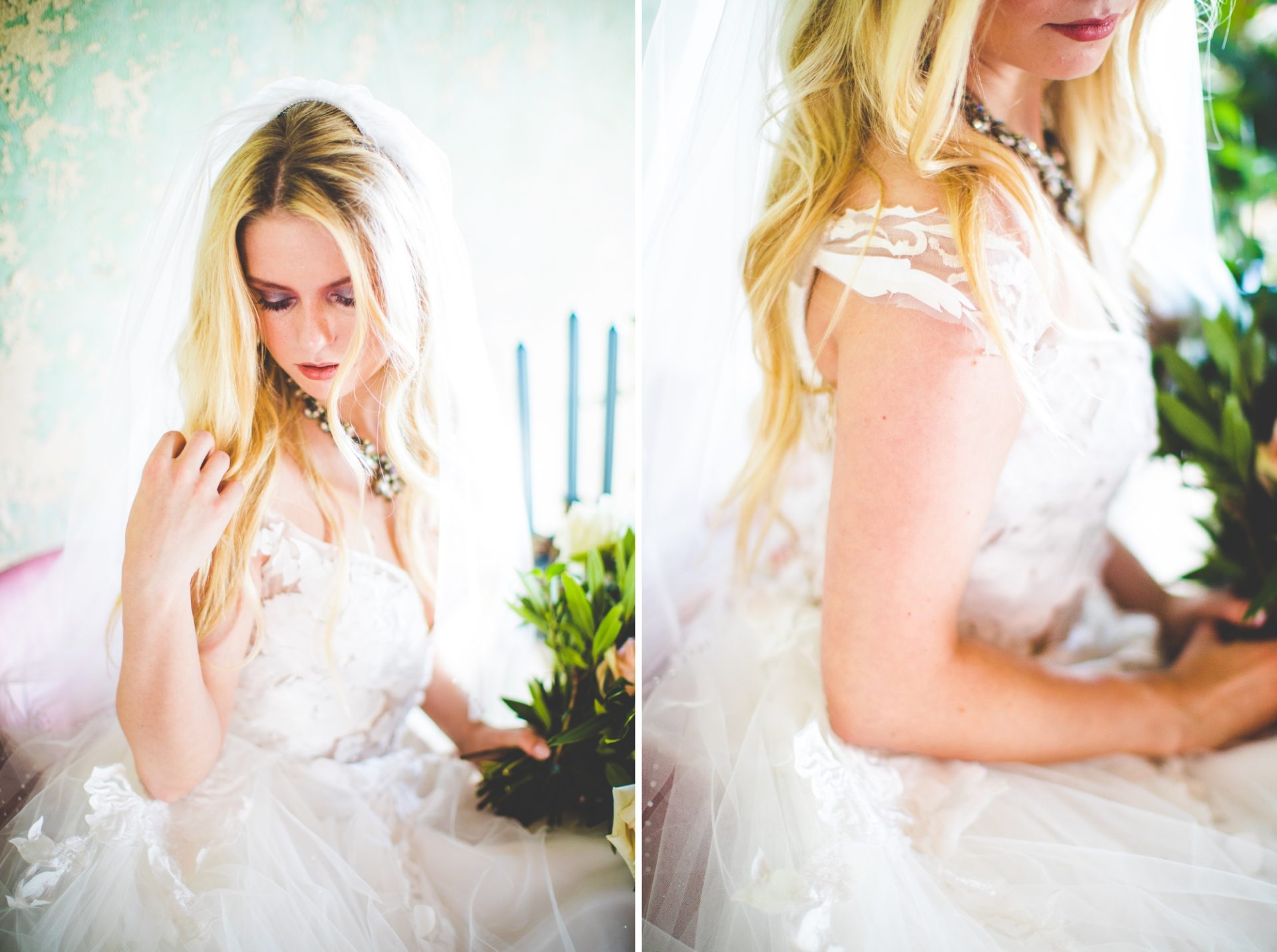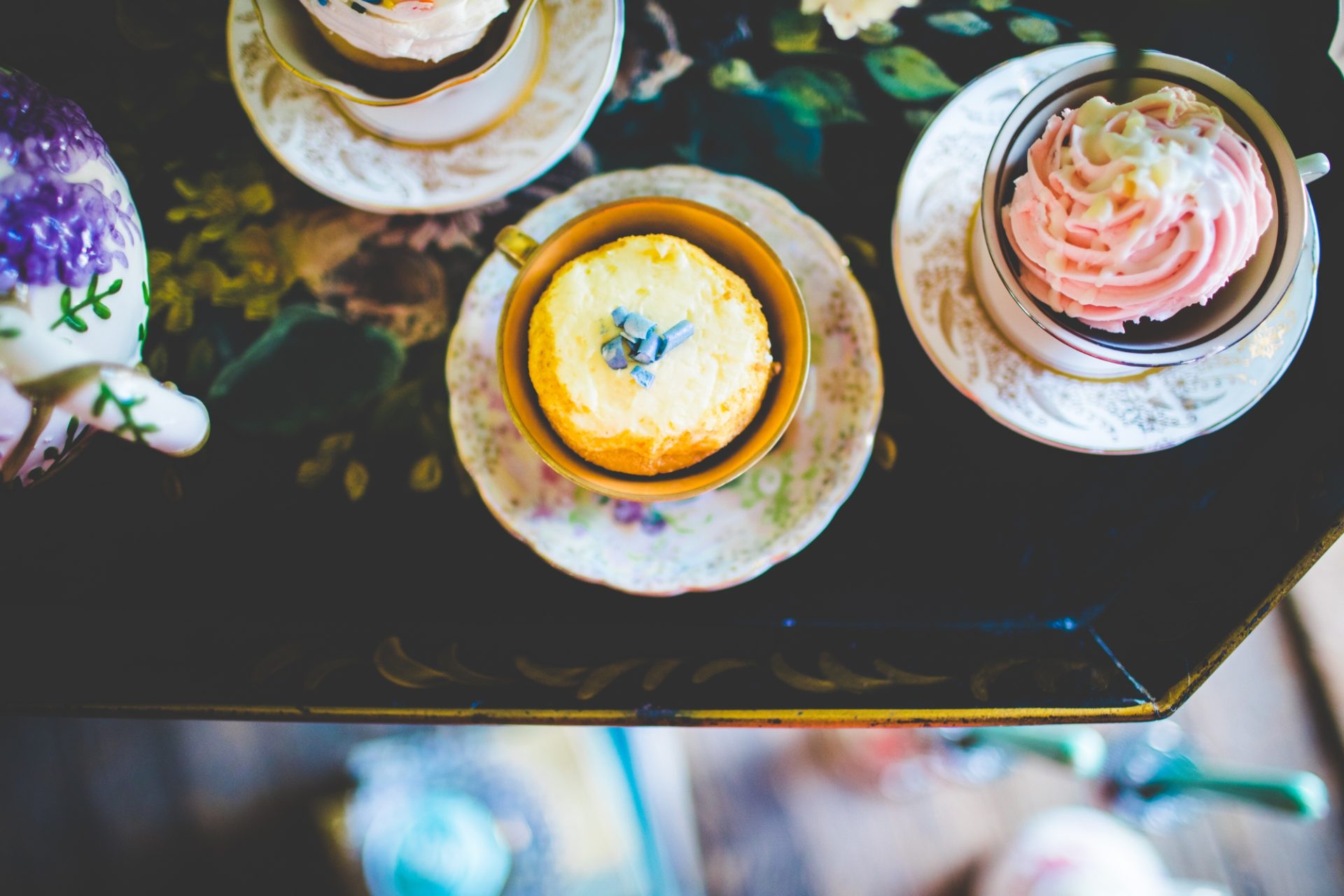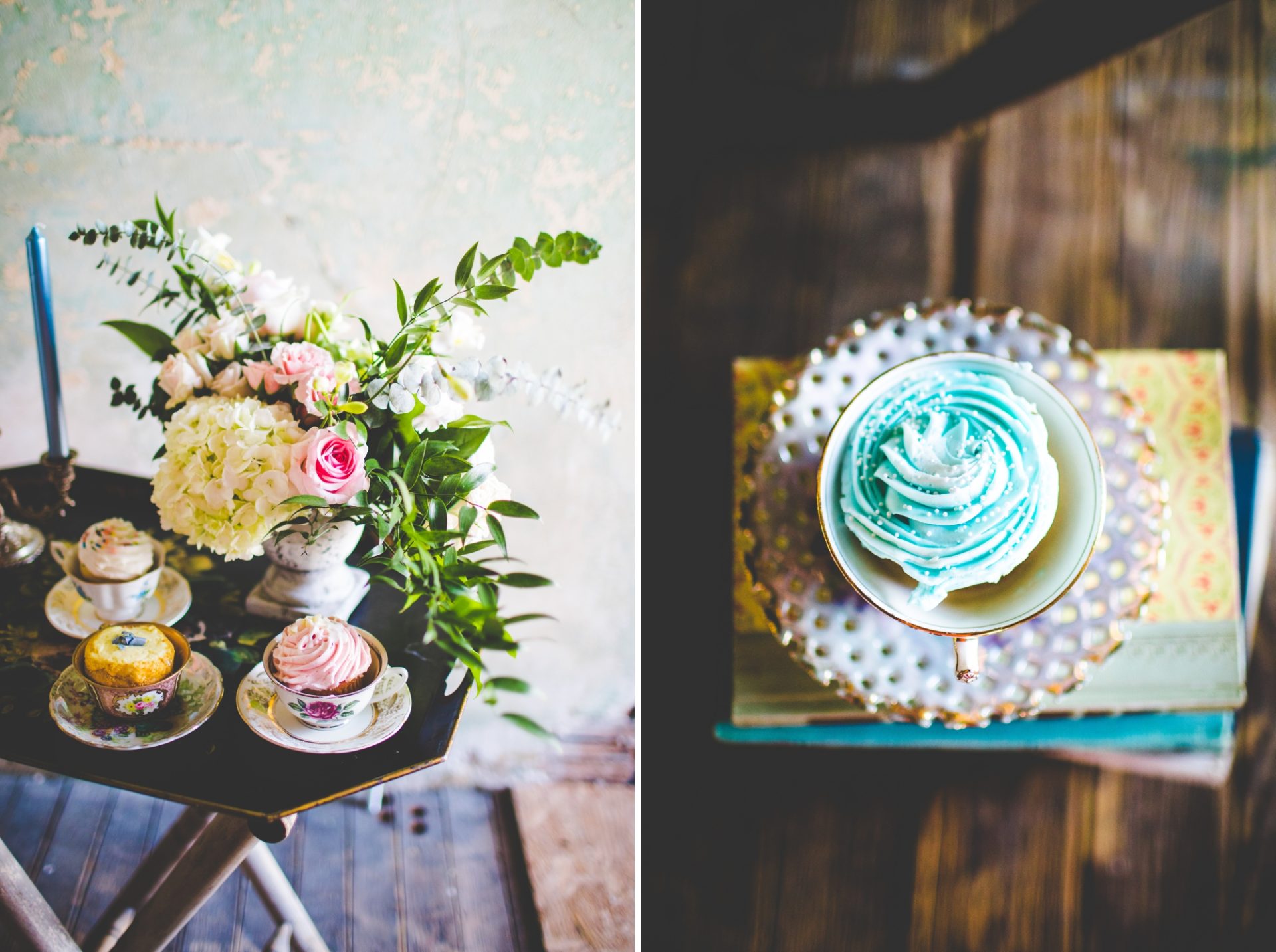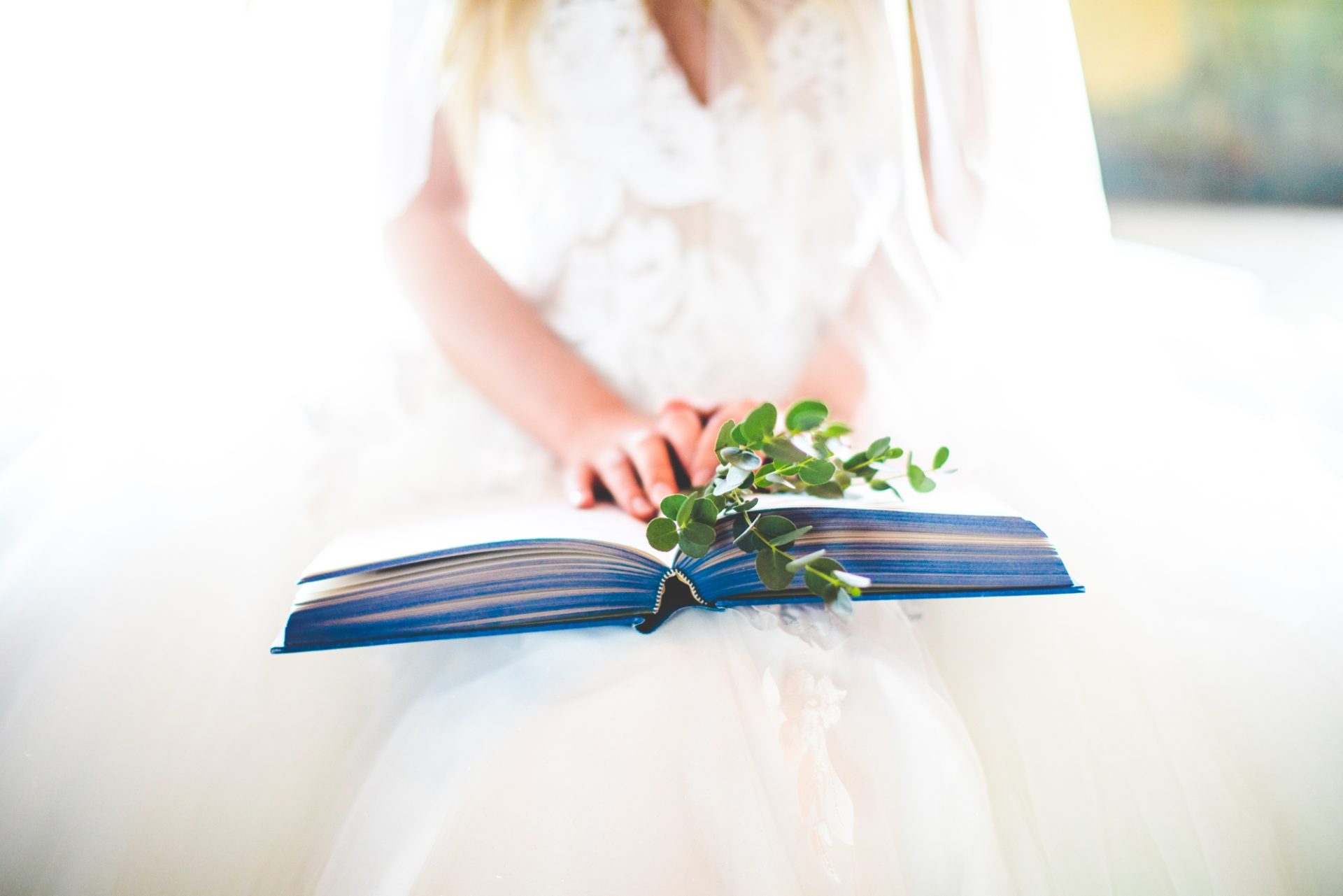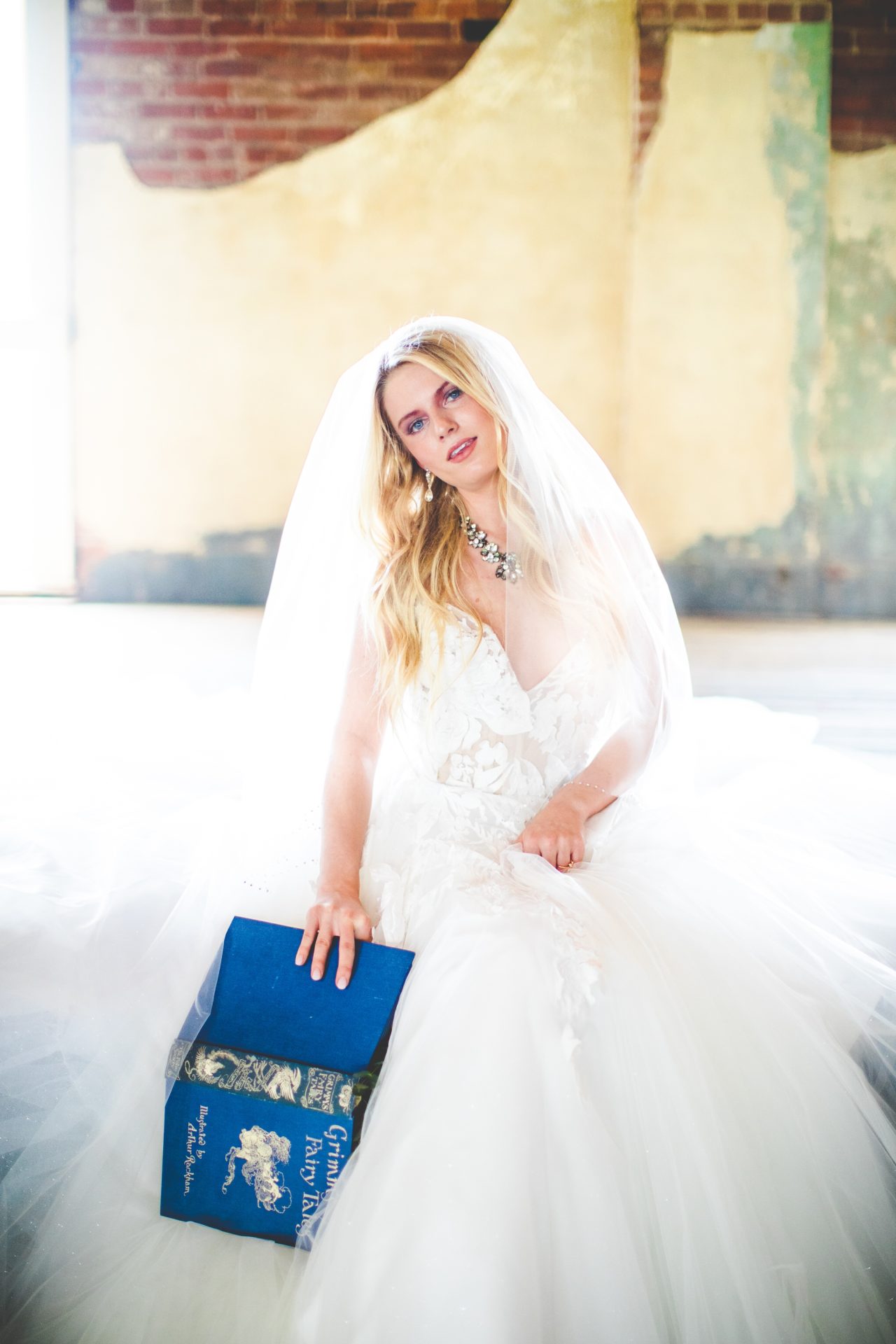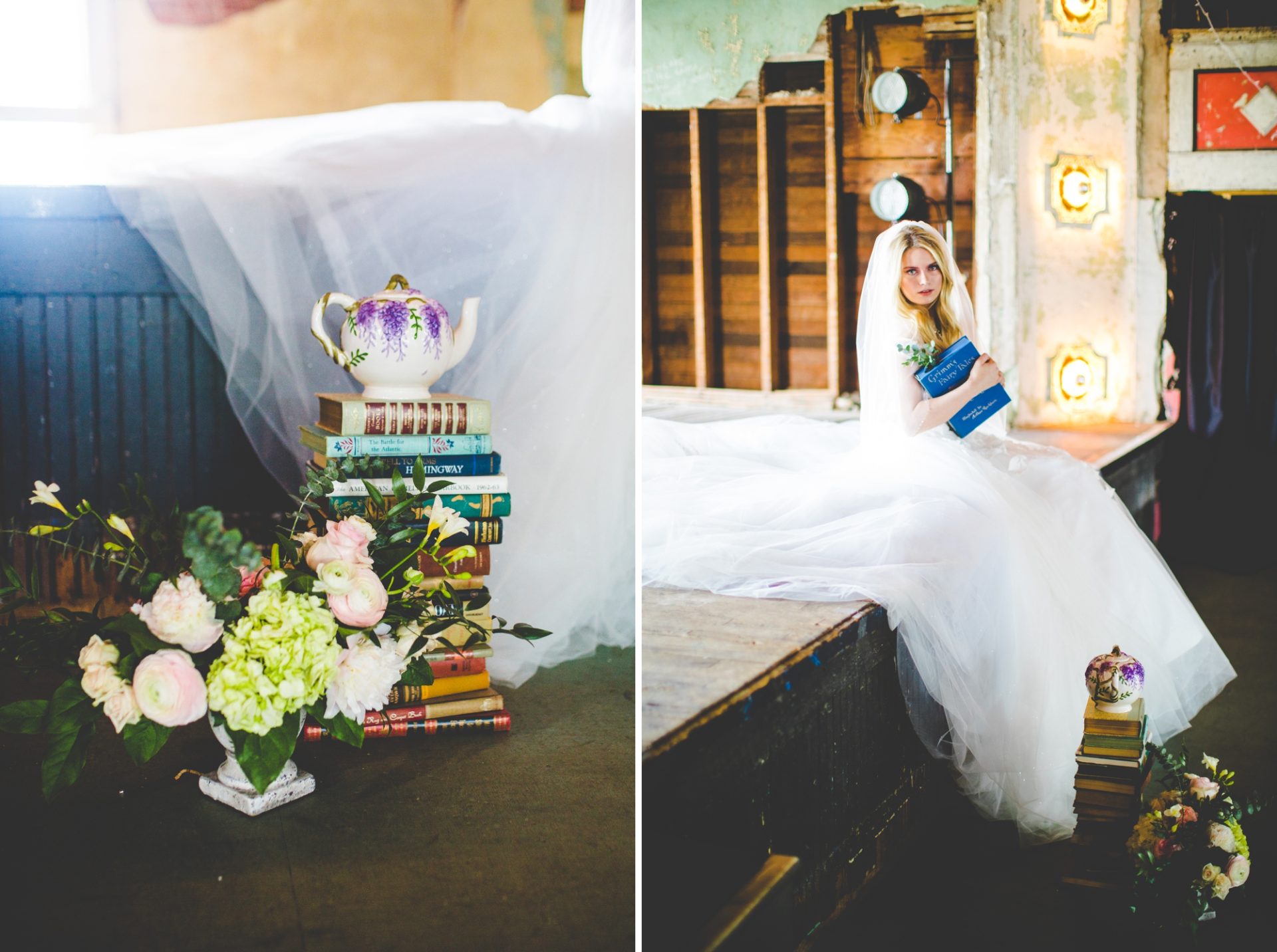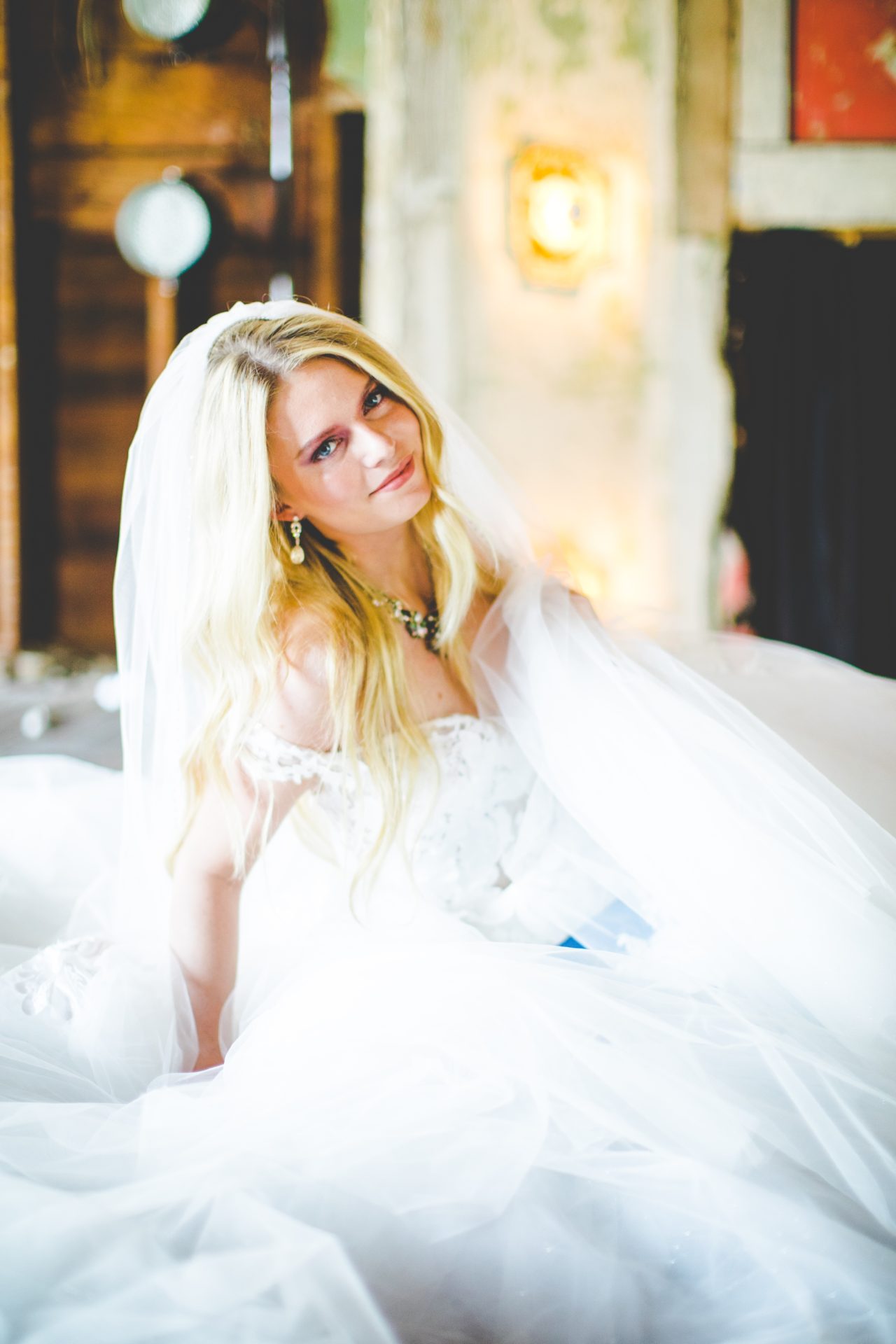 Dress: Lazaro from She Said Yes // Model: Grace Malcom of Sculp Agency // Makeup: Jessica Humerick // Flowers: Vase and Vine (they just opened a new location in Little Rock!) // Invitations: Steph Smith of Steph Smith Weddings (love her!) // Cupcakes: Rick's Bakery // Venue: Dreamland Ballroom
And HUGE props to Kristen for shooting these with me! She came along for fun but ended up shooting over half the portraits because the setup took me so much longer than I planned. And best of all?! She killed it!! Love her and her crazy amazing shooting skills!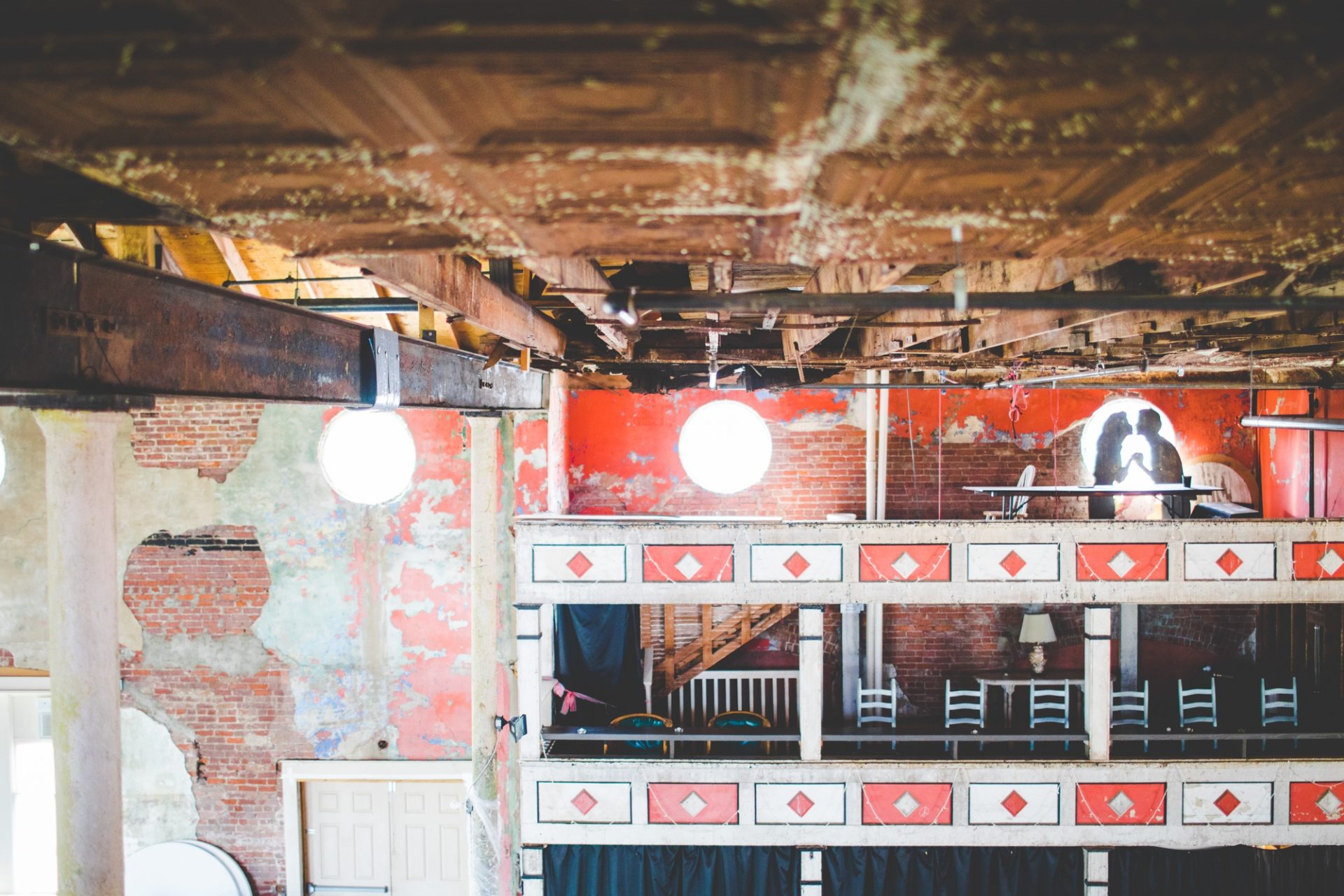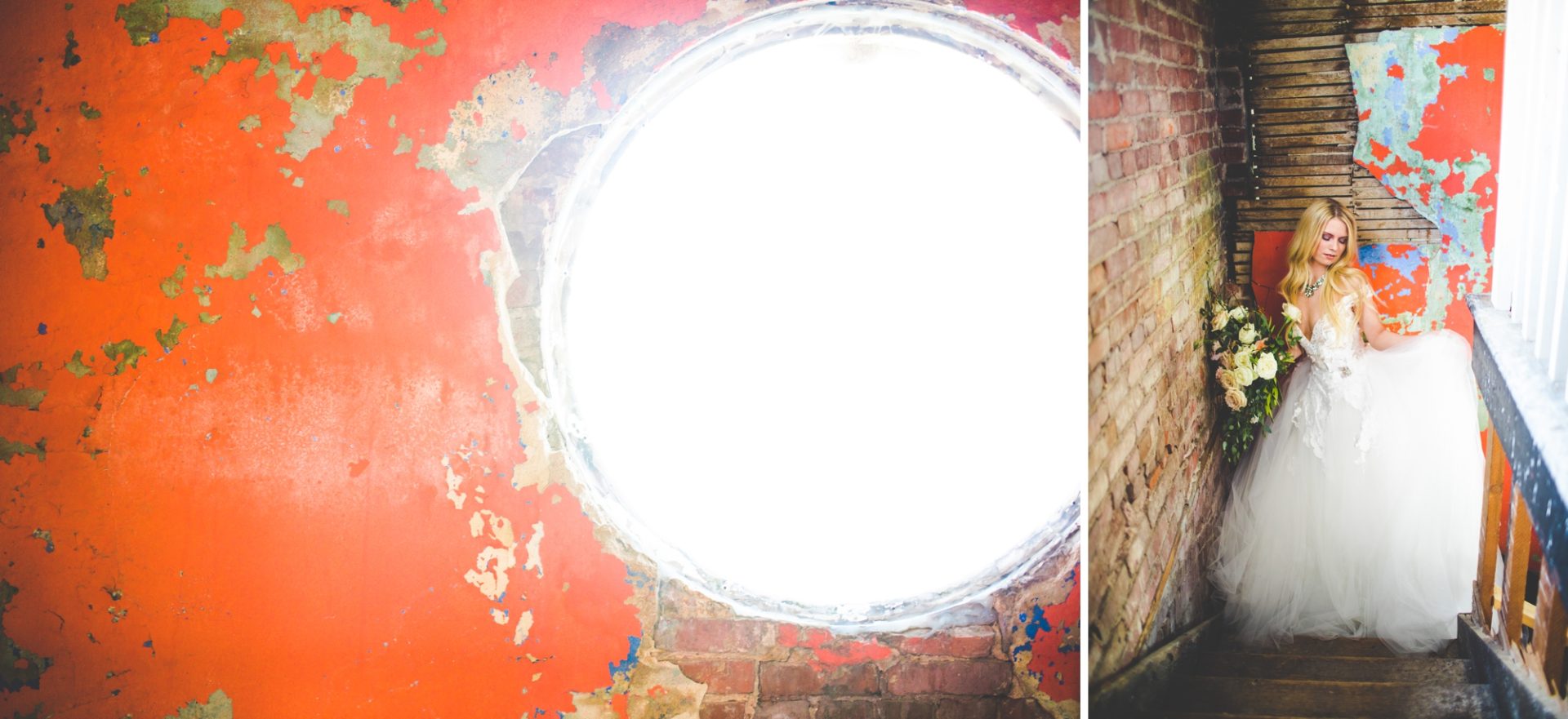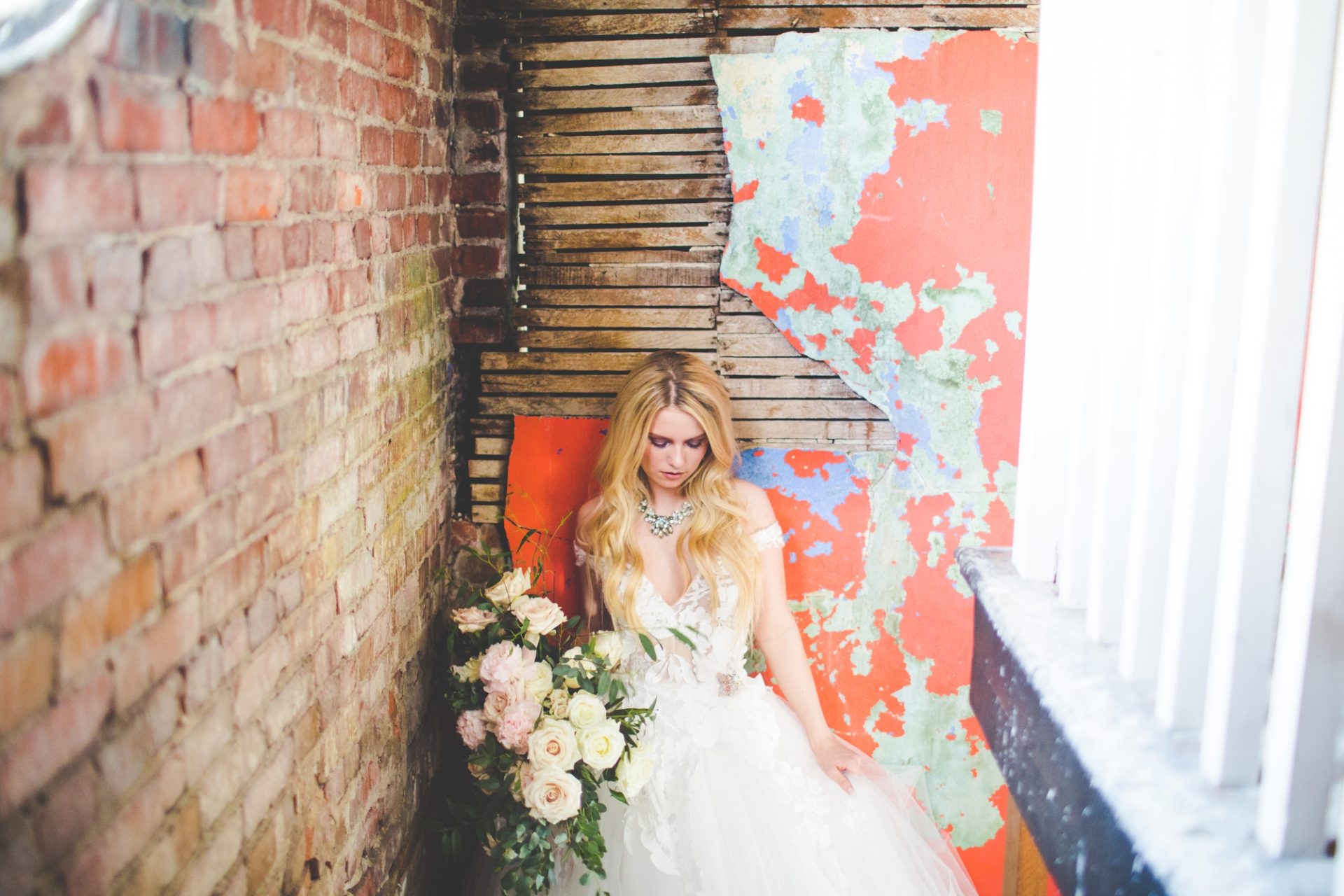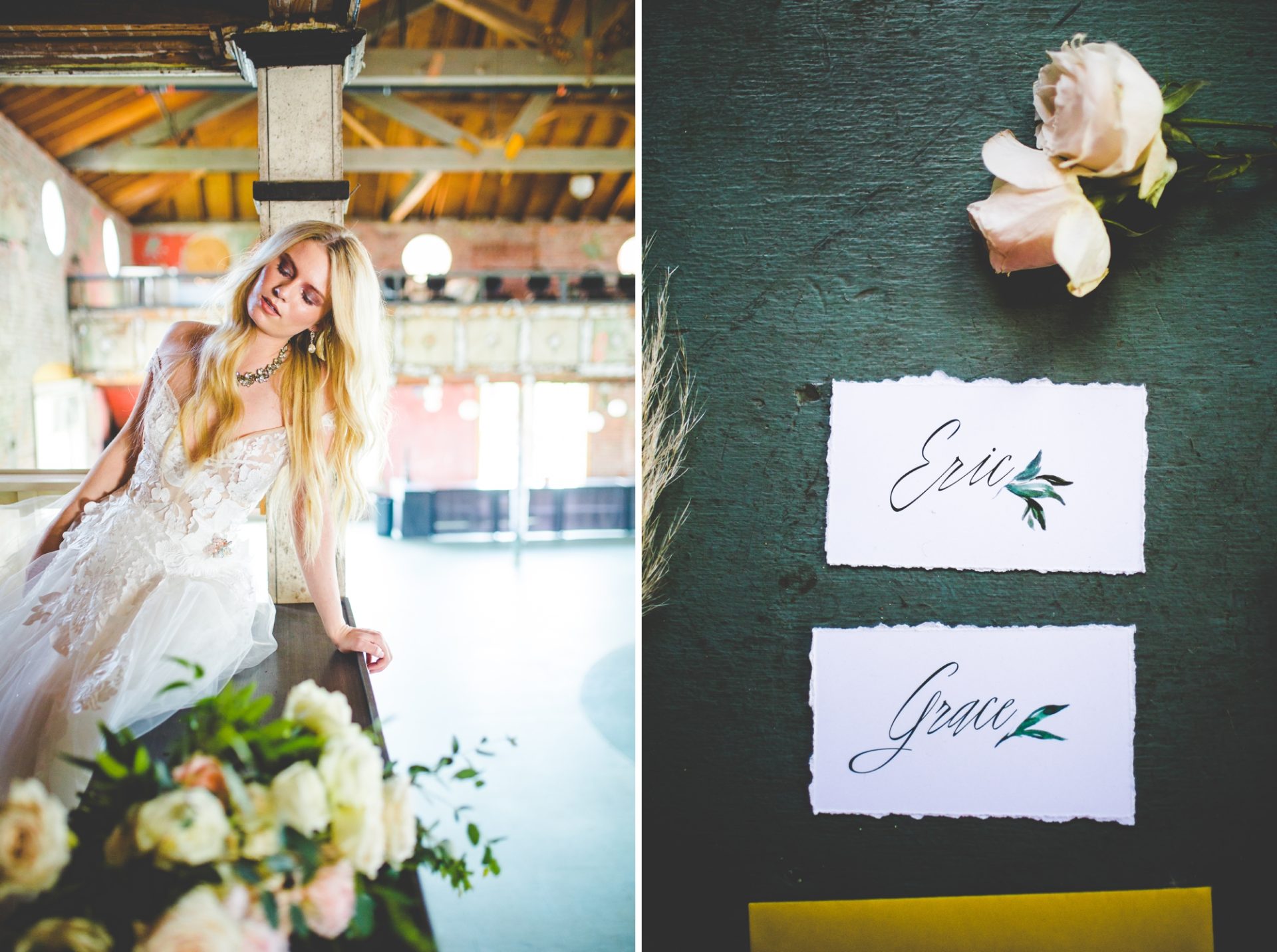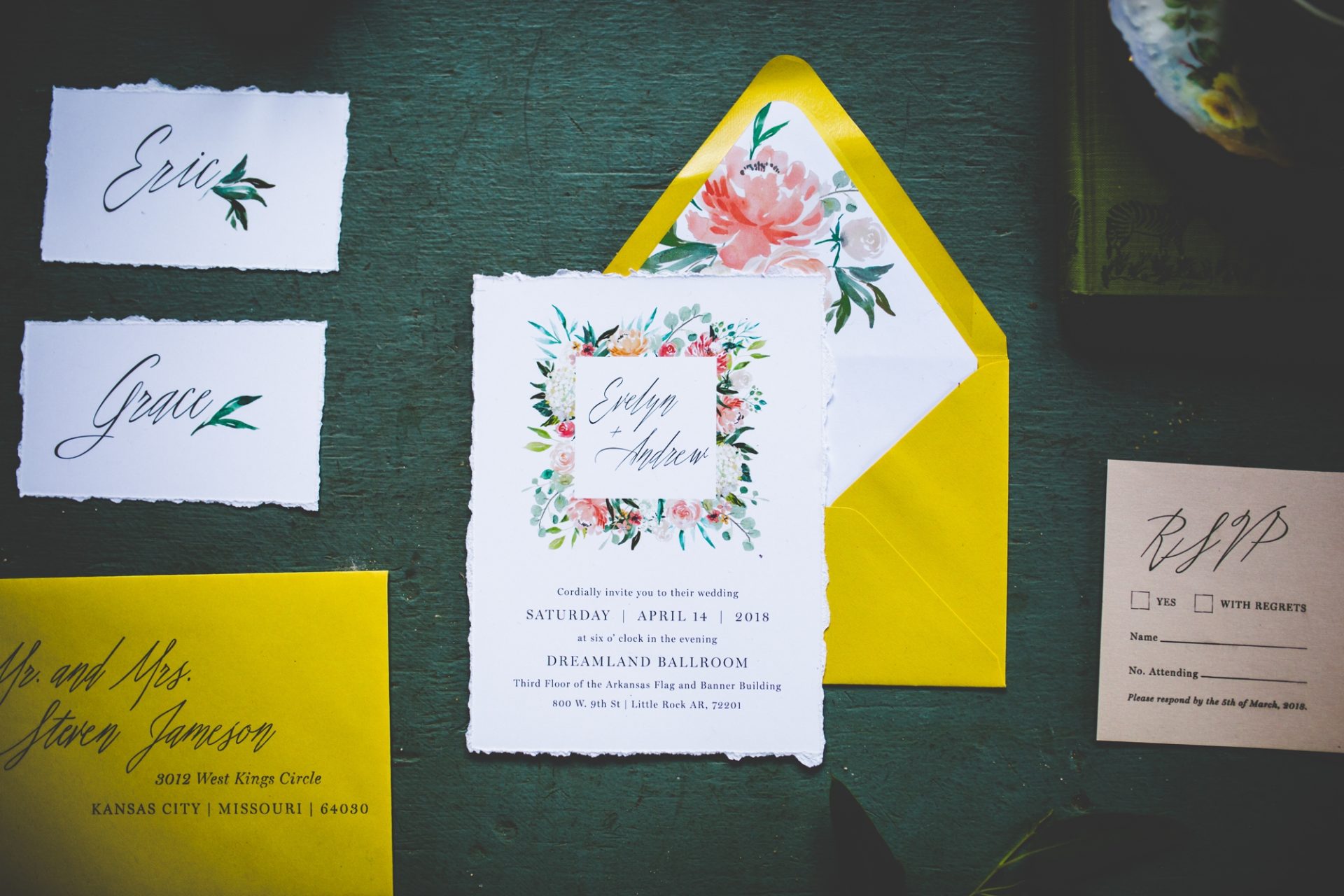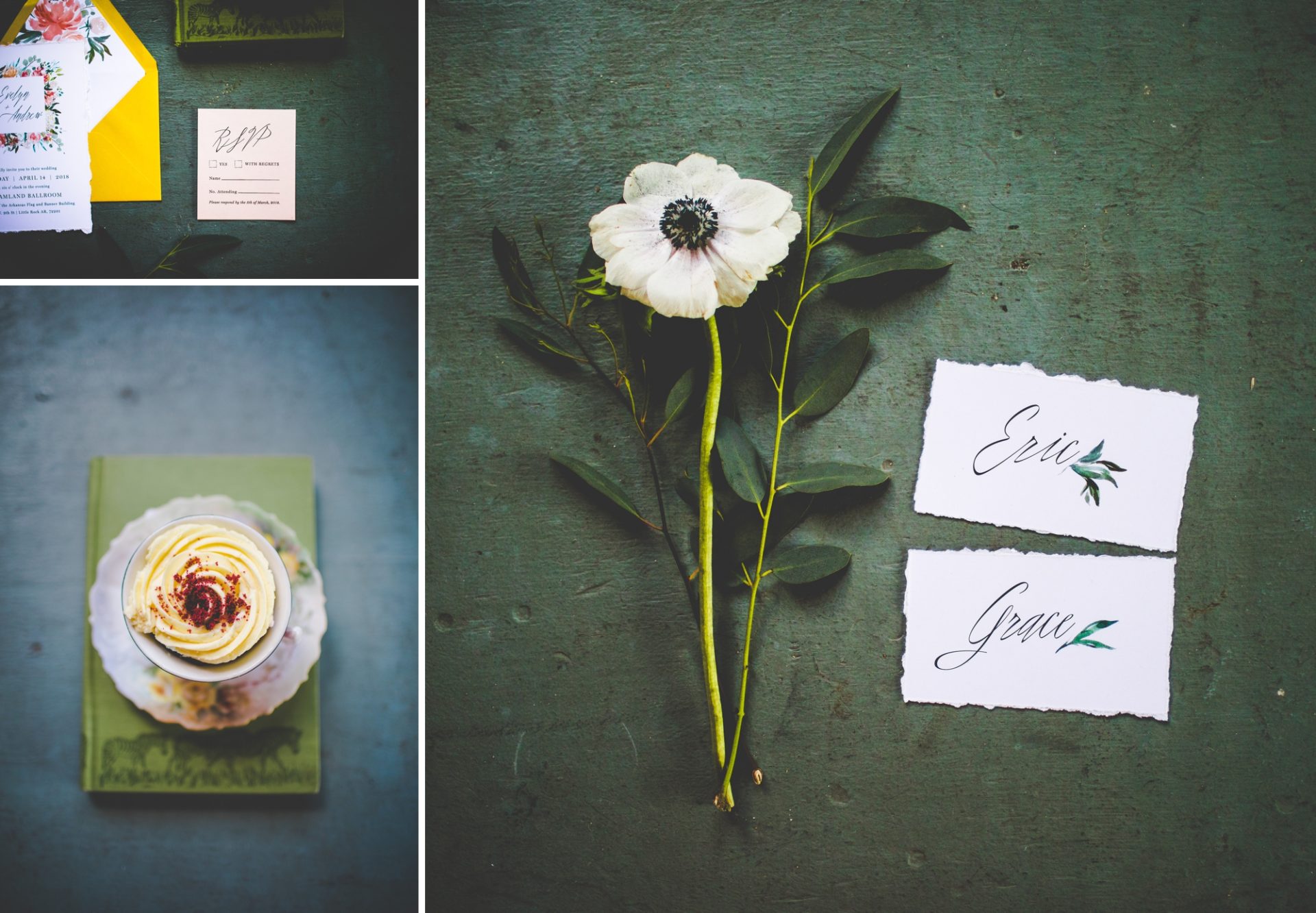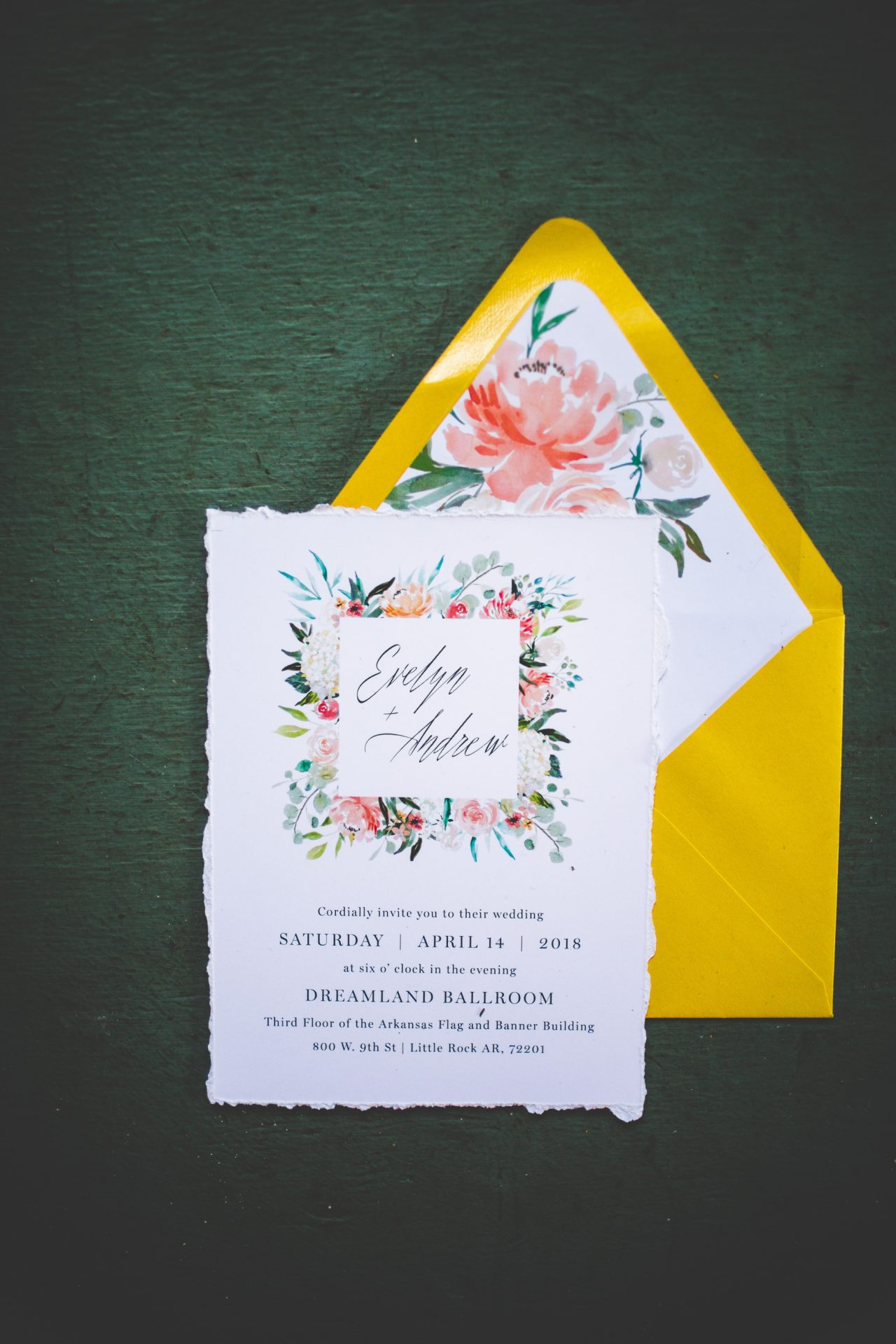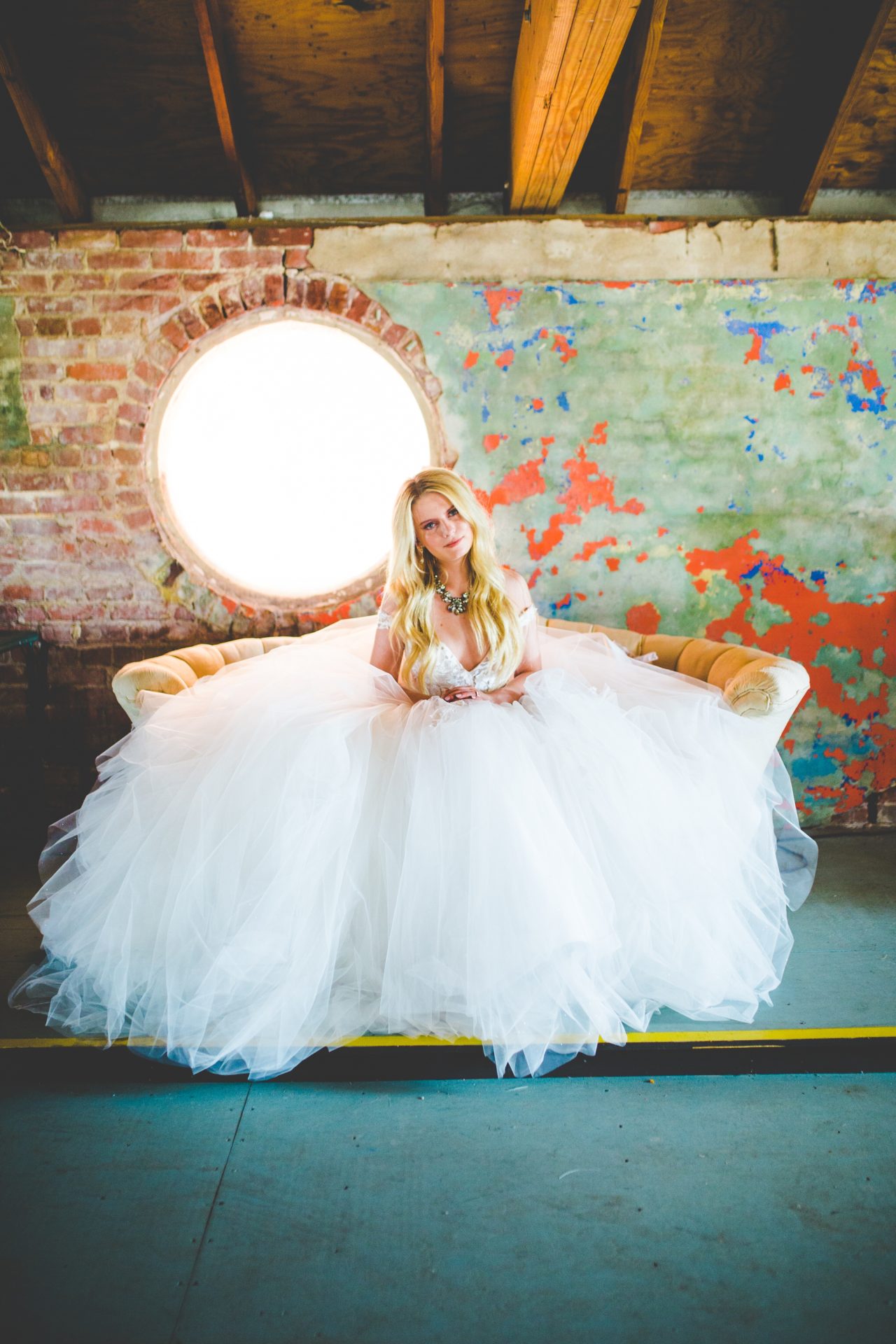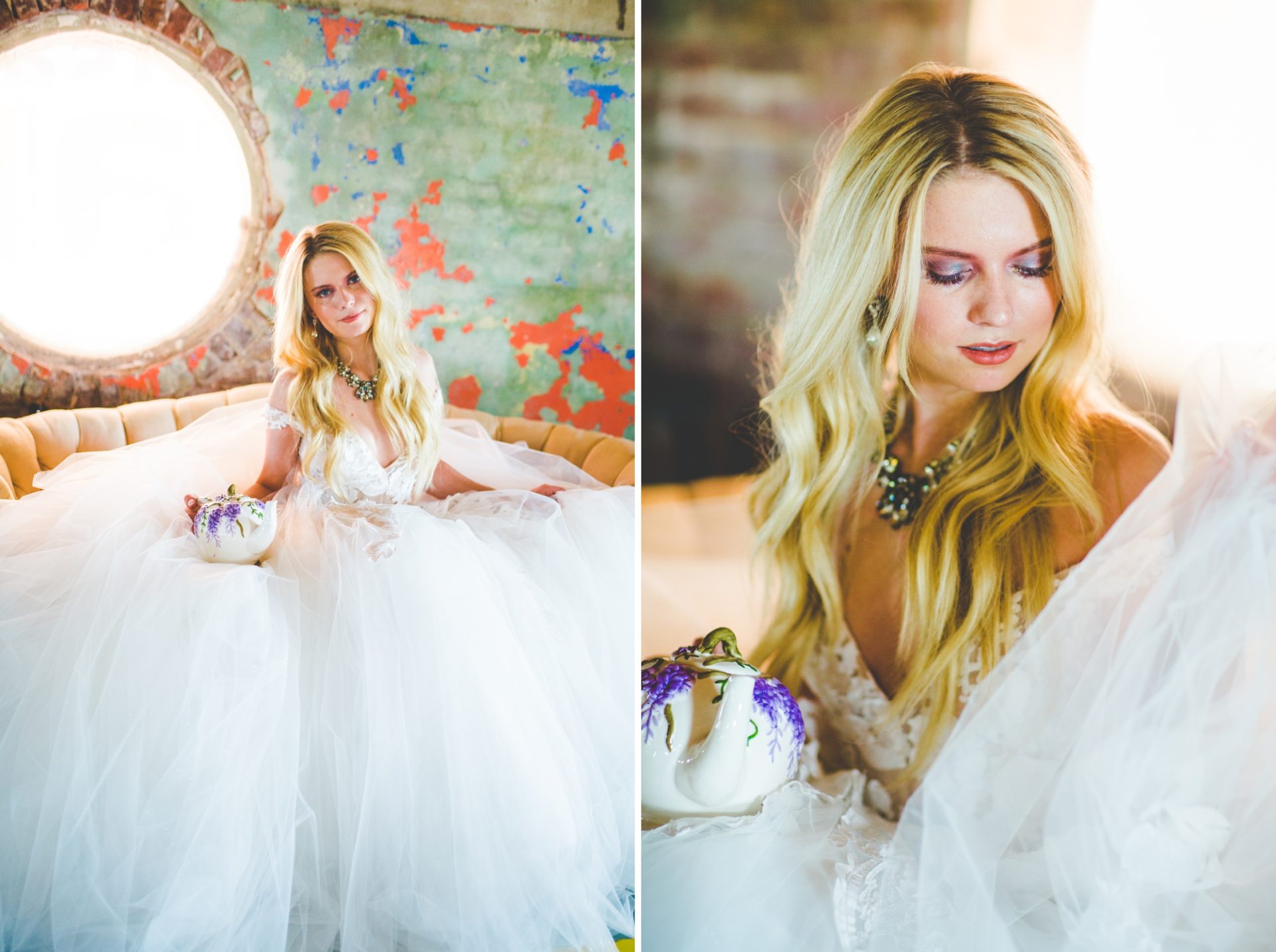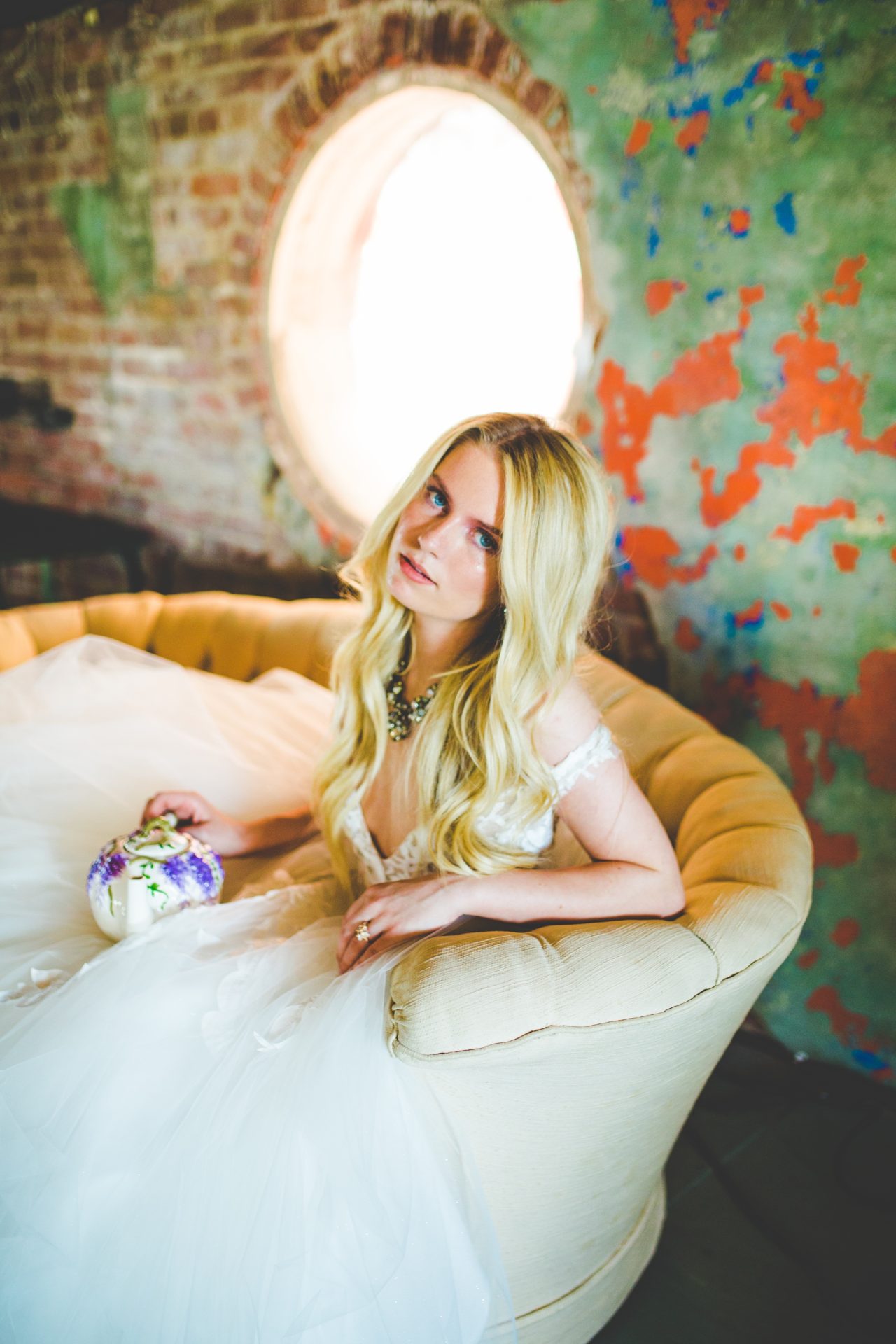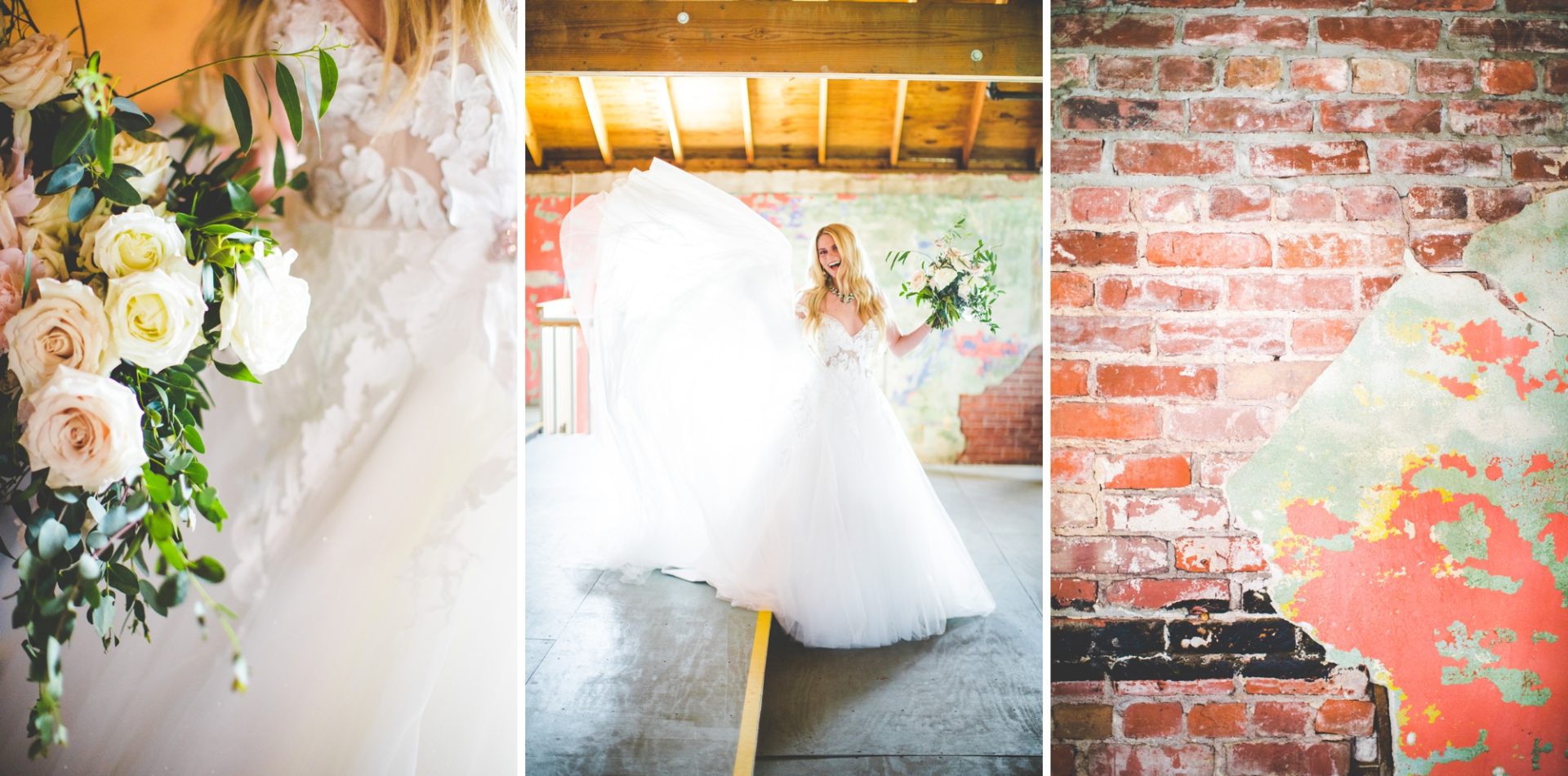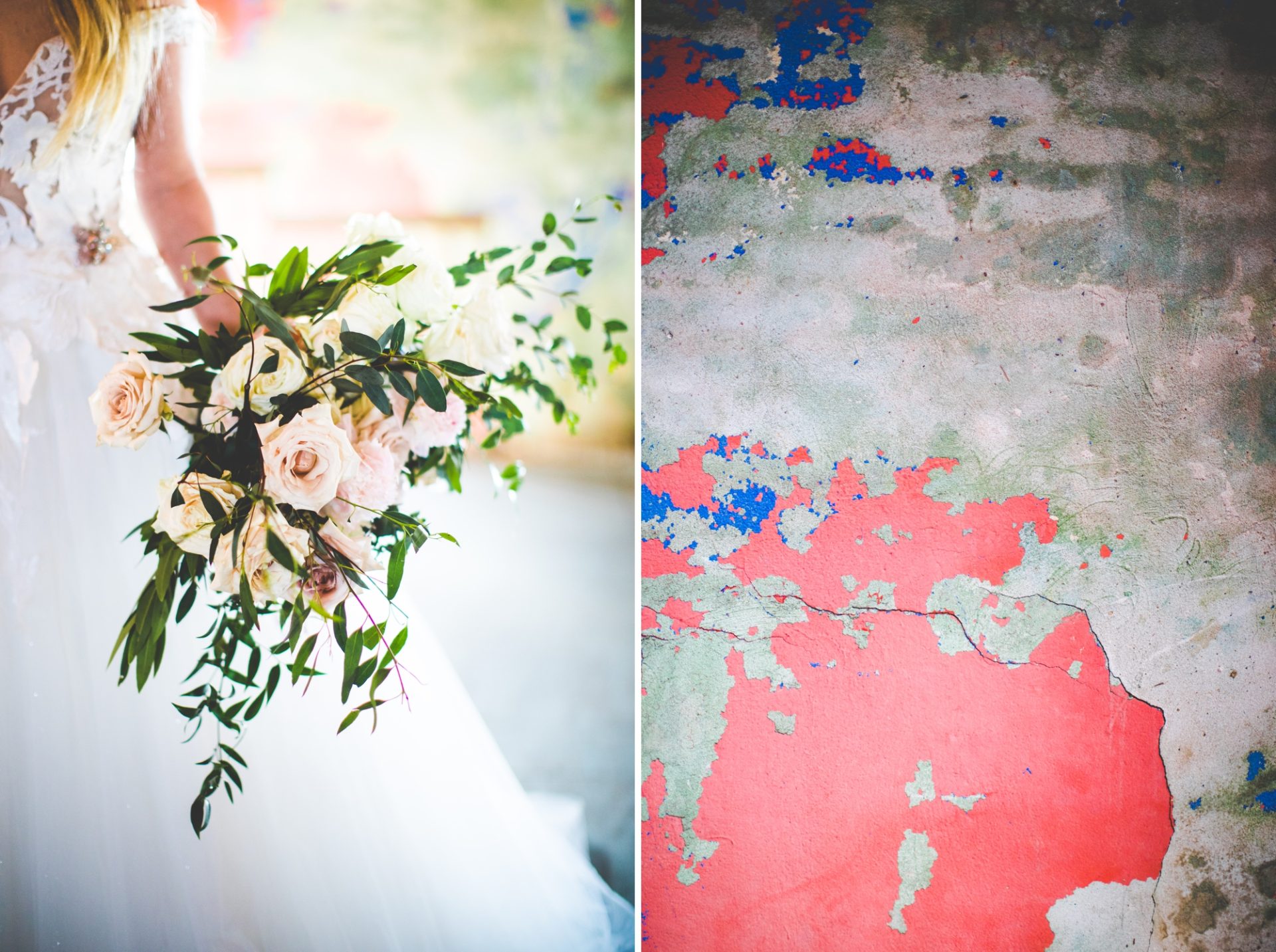 Weddings | Engagements | Seniors | Families | Personal
Inquire About Your Wedding Date + Book A Session With Lissa Chandler Here
Lissa Chandler is a creative wedding photographer in Fayetteville, Arkansas who grew up writing and retelling fairy tale stories like a mad woman. And the vintage blue fairy tale book pictured above? It's one of the most beautiful books out there! Here it is in green!