In the summer of 2011, Andrew and I loaded up our one bedroom apartment into a Budget truck and, with Max following behind us in a car with Andrew's mom and brother, we drove from Provo, Utah to Fayetteville, Arkansas.
I'd been to Fayetteville several times – both of my older brothers had lived here at different times – but Andrew had only been in Fayetteville for one day of his entire life. Andrew had been accepted into a Master's Program at the University and, since Fayetteville was way closer to family than any other program he'd been accepted to, we basically just threw all of our belongings into our car and went for it. We've always been this way – if we want to do something, we just go for it, and, over the next three years, we almost packed our bags back up and moved several different times. We nearly moved to Salt Lake City once and nearly moved to Kansas City several times and, when we weren't talking about moving to live near my parents or moving back to the safety net of Salt Lake, we talked about Dallas and Denver and Mobile and basically any city in the South. But! Something always held us back!
And then, in October 2014, Andrew looked at me and said "Do you just want to stay here?"
I was surprised but, as soon as he asked, I surprised myself even more when I blurted, "Yes! Yes I do!"
Almost immediately, we started house hunting. We looked at small houses and new houses and old houses and big houses and houses in Fayetteville and houses in Springdale and houses by lakes and houses in the midst of a thousand other houses and, eventually, it came down to one neighborhood and one neighborhood alone: a San Francisco style subdivision in West Fayetteville.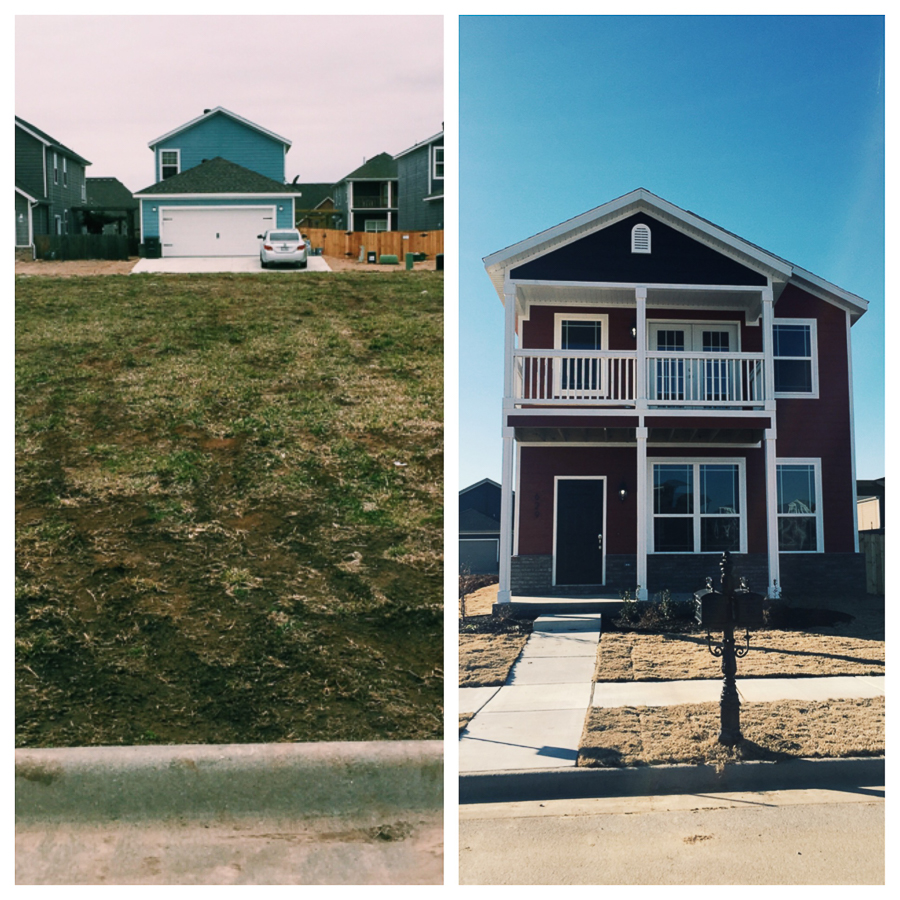 We fell in love with this sweet little neighborhood back in November when my dad and brother, Noah, were visiting Fayetteville for a football game. My dad, who loves houses with all of his (enormous!) heart, wanted to go check out a house my mom and I had looked at together online and, from the moment I set foot into our future neighbor's still-being-built house, I fell totally and completely in love. I was totally surprised – we were planning on buying a house, not building – but, from that moment, a house in this adorable area was the only possibility for us. We are so excited about our new home and this new change! When we first moved to Fayetteville, we moved into a two bedroom apartment with lofted ceilings and sloppily painted walls (painted by us, naturally) and we have been loving every (crowded!) minute that we've been here. We love Fayetteville and we love that we're going to watch our house be built and, honestly, things could not be better for us in this regard. We are so excited to raise our family here and, really we are just busting at the seams.
 Our house is going to be artichoke green with a plum colored door and, if I have my way, there'll be a superhero bedroom and a mint colored kitchen and a piano in the front room and a cute office with a porch and tons of babies filling all the bedrooms (eventually!) and a white, front loading washer and dryer set and a fireplace switched to "on" from November to March and, really, it's just going to be the best. We are so excited to see Fayetteville grow and, best of all, we're only going to live, like, half a mile away from Green Submarine and The Burger Patti and Gusano's Pizza and The Flying Burrito and Hunan Manor, too.
Dreams, as they say, do come true.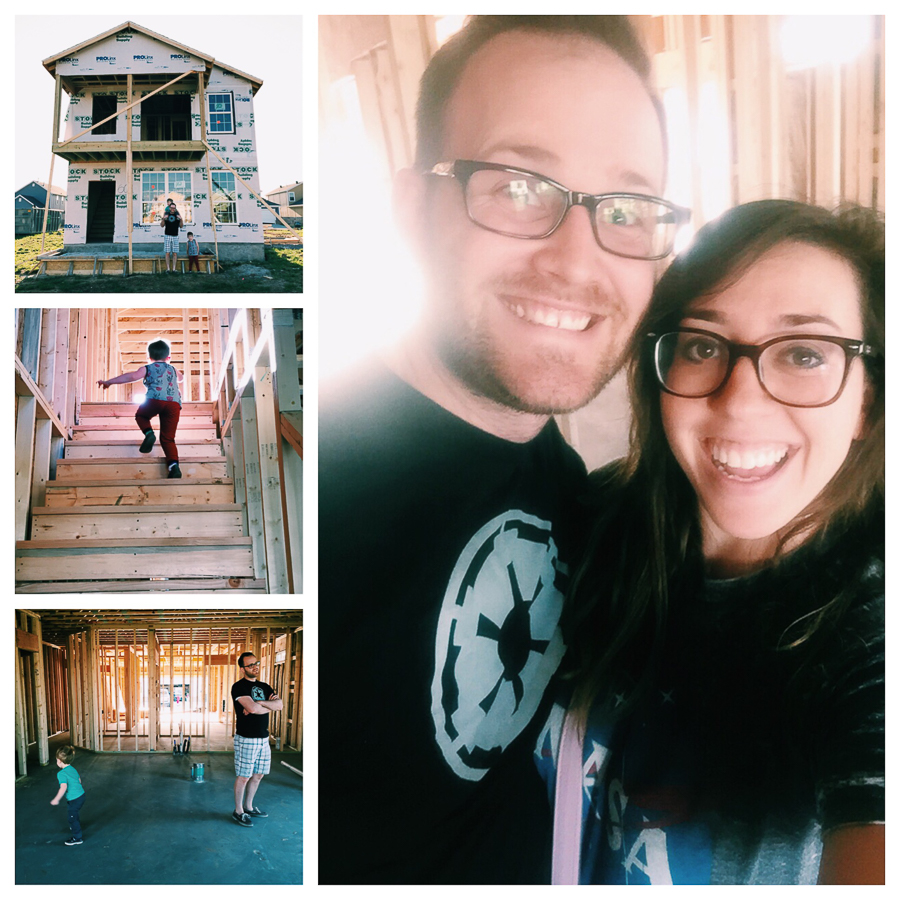 (And yes! These are all Instagram photographs! Follow me here!)
Weddings | Engagements | Seniors | Families | Personal
Inquire About Your Wedding Date + Book Your Session With Lissa Chandler Here
* Lissa Chandler is a creative portrait and wedding photographer in Northwest Arkansas who specializes in lifestyle family, senior portrait and wedding photography. Lissa is known for creative and emotive photography in Northwest Arkansas and currently lives in Fayetteville with her family: a husband who has been trying out restaurants to the new house for, like, three months, a four year old who can't wait for a set of bunk beds, and a two year old who really just wants to run around half naked in his new yard all summer. Lissa is currently booking 2015 Summer Senior Sessions, 2015 & 2016 Weddings, and 2015 Lifestyle Newborn and Family Sessions in Fayetteville, Bentonville, Rogers, Springdale, and all of NWA. She is available for wedding work nationwide. *