In late July, Andrew and I took a fairly epic road trip to Salt Lake City.
It went like this: After living in Saudi Arabia for the past seven years (yes! you read that right!), Andrew's parents moved to Salt Lake City and, to help them move in, we sent along two little helpers in the form of Max and Henry. I don't think our boys helped too much with boxes but they DID help with breaking in the playroom, exploring mountain hiking trails, and filling the house with the sound of little feet running at crazy break-neck speeds from six in the morning until nine o'clock at night. They had the most amazing time with their grandparents and I'm so excited to share more about their time with them! I'll be blogging our trip to Utah in the next week – see the most gorgeous styled bridal session at Salt Lake City's Memory Grove Park with Kamari and Niya Models here! – but, right now, I'm going to plop down a bunch of photographs from a quick road trip stop in Vail, Colorado.
Andrew, my mountain man of a husband (y'all should see his beard right now – it is HUGE!) grew up in Denver and homeboy loves the mountains more than he loves any other geological form in the entire universe. When we were dating, Andrew would tell me all kinds of stories about snowboarding (he could do a flip!) and camping and bears and elk and fly fishing and swimming in freezing cold mountain lakes for as long as humanly possible. While I'm a bit reserved in terms of adventure (or at least I was before I met Andrew!), Andrew is super adventurous and loves anything that might result in bodily harm if something goes wrong. And on our road trip out west? We found the most beautiful hike right off the interstate! There were flowers for me, mountain lion (and elk!) warnings for Andrew, and a gorgeous view for both of us. This little side trip was so fun!
But first! Breakfast!! On our way out of Denver, we stopped by OMG Donuts and, without irony, I said, "Oh My Gosh!!" as soon as I took my first bite of one of their doughnuts. Doughnuts are kind of our thing – we get them for breakfast a lot when Henry's not with us (Henry is allergic to peanuts and eggs!) – and it was so fun grabbing doughnuts from such an amazing place! They had a Bear Claw the size of my face so, naturally, we wrapped one up and drove it eight hours so that Max could have it for breakfast the next morning. That makes us good parents, right?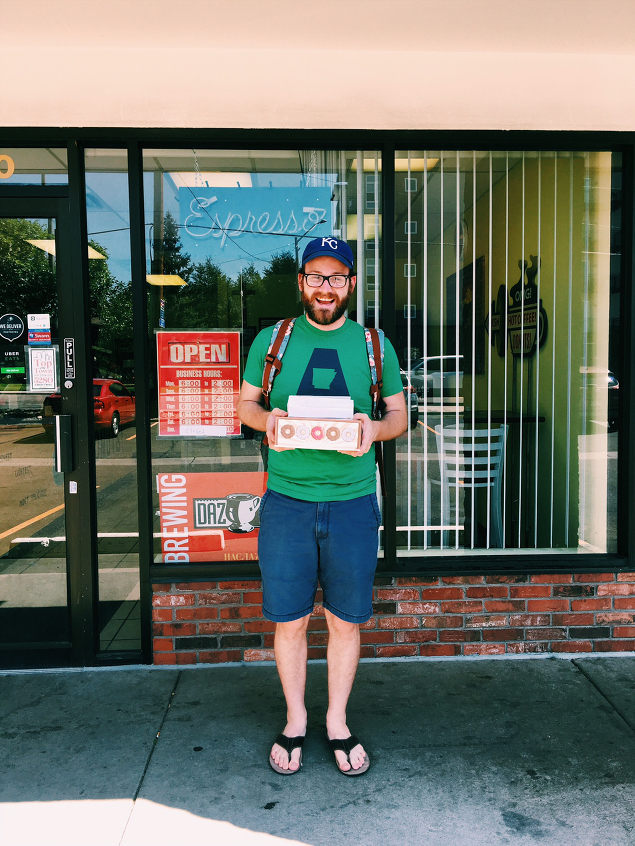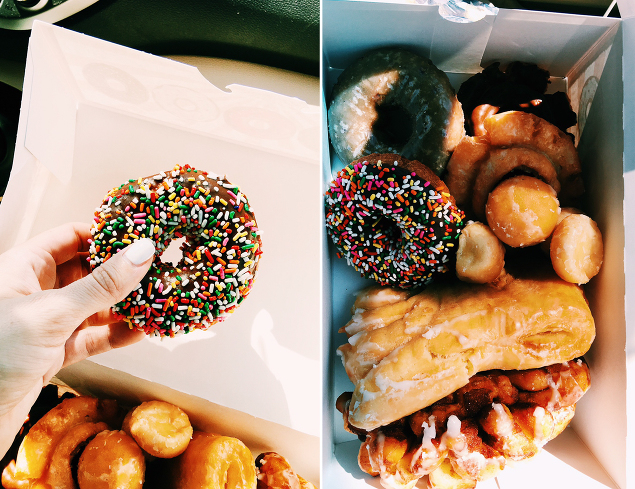 An hour or two later, we stopped in Vail!
The mountain air seriously felt so amazing – I couldn't believe that, less than two days before, we'd been shooting Lydia and Tyler's wedding in crazy Southern heat! – and our little hike was so fun. I'd never stopped in Vail and, while we were still too stuffed from breakfast to hit up any restaurants, we had so much fun hiking, stopping by Betty Ford Alpine Garden, and sitting on a rock right off the river. I didn't photograph all of this – mostly just the very start of the hike! – but it was a blast! Love my husband and love how fun he makes everything. Can't wait to share more of our summer vacation with y'all! I'll (hopefully!) be posting lots more next week so definitely be on the look out!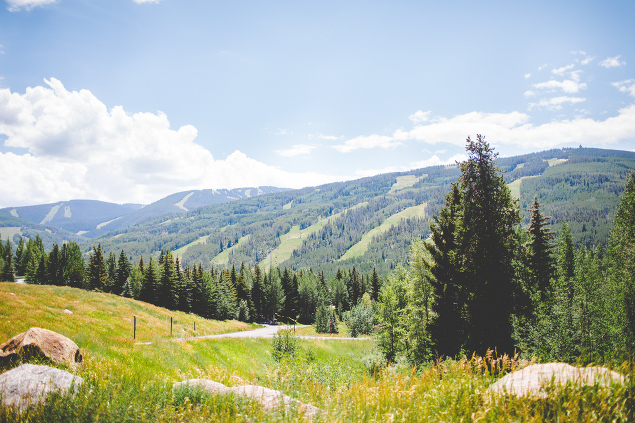 Weddings | Engagements | Seniors | Families | Personal