Cheers To You! Volume Two: Are Bridal Photographs Super Important?
Y'all. I'm not going to lie. I LOVE bridal photographs.
That said, bridal photographs should be important to YOU. I don't mean that in a "here's what important about your wedding" kind of way. I mean that, in order for you to really enjoy your bridal photographs, you should be comfortable with the idea of having bridal photographs taken. If you think of a bridal shoot and get a little nervous or are not totally sure of the process, that's totally normal!
If, however, you think of bridals and want to break out into a sweat or hives, bridal photographs probably are not the best fit for you.
Personally, bridal photographs are some of my very favorite photographs to shoot. So if you're on the fence? I say go for it!
Can't wait to share more with you about bridal sessions in Northwest Arkansas!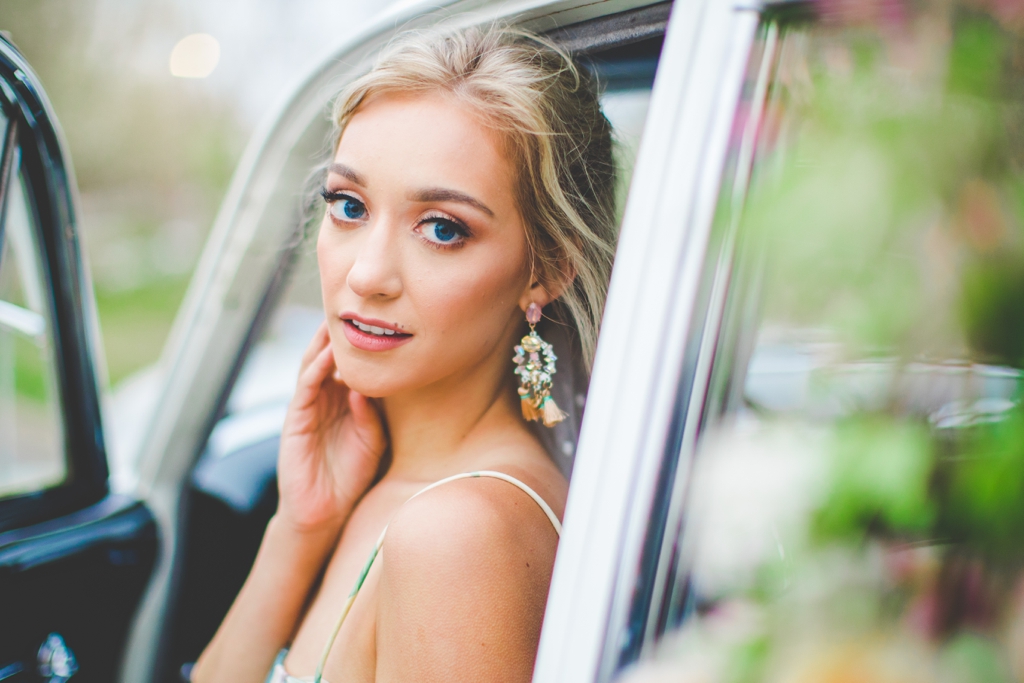 Bridal Photography FAQs
When Should I Shoot My Bridal Session?
Traditionally, bridal sessions are shot about one month out from the wedding.
While this can vary, a month out because it's a great trial run! Your dress should be in at this point and, because it's close to the wedding, it's a great trial run for hair and makeup and flowers, too. While all photographers are different, I love doing a month out. There's one exception to this, though! If you want to do something creative and want to keep your dress pristine – think photographs by a lake (they can get muddy!) or urban bridal photographs somewhere kinda gritty – I recommend shooting them after the wedding. That's something we can totally discuss, though!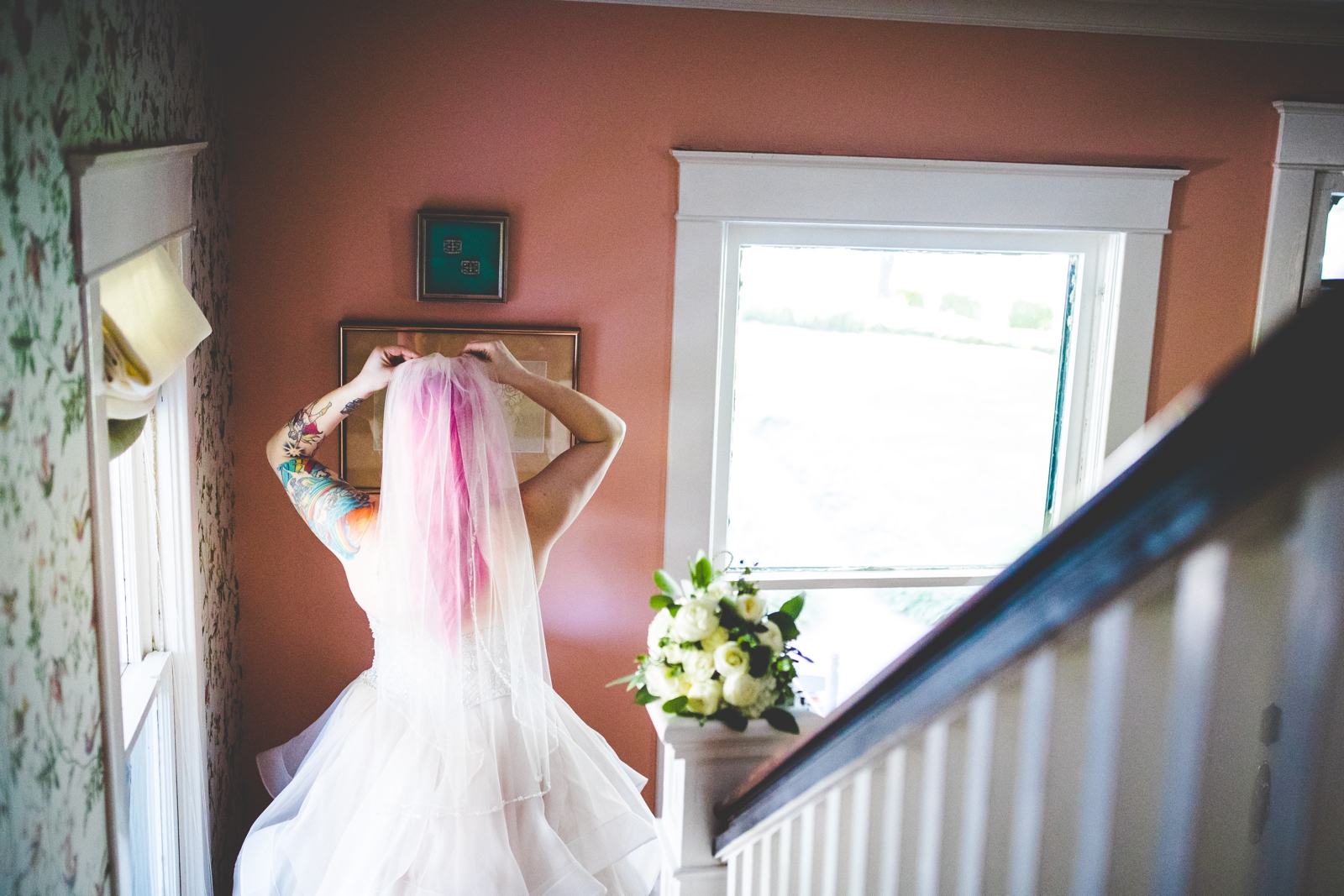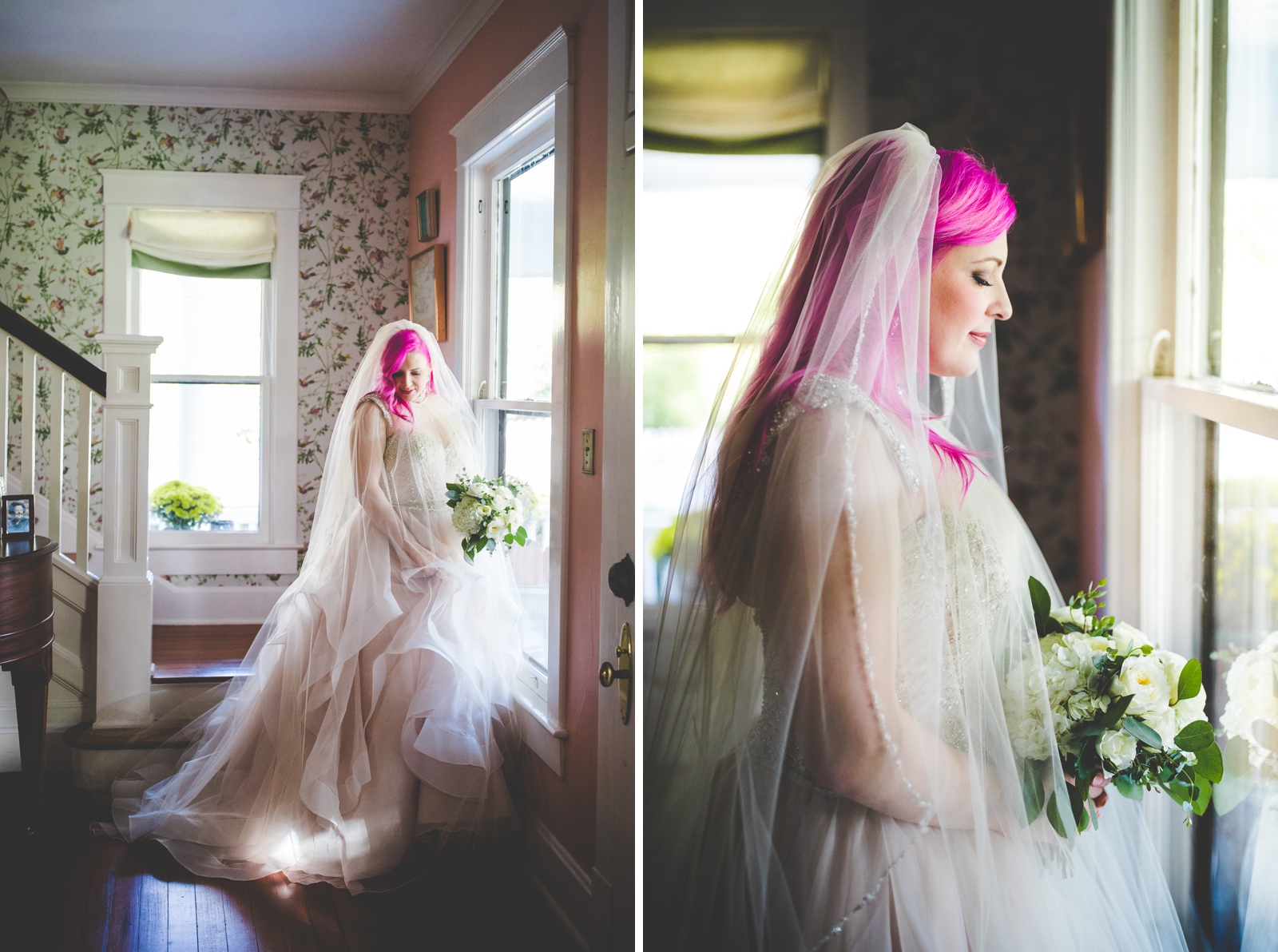 Where Should I Shoot My Bridals?
While fields, flower patches, and iconic Northwest Arkansa locations – think the University and Crystal Bridges! – are very common, bridal sessions can be held basically anywhere. I feel like, sometimes, people think that bridals are stuffy and that couldn't be further from the truth. Bridals can be ridiculously creative! They're seriously so fun!
If you're nervous about getting your dress damaged, I recommend shooting in studio. For this, we can rent a studio space (the price would not be included in your wedding package but the fees are usually around $100 – $250!) or we can shoot in my home office or garage. I've photographed a ton of bridal shoots in my home for Opal and June so I'm really familiar with shooting studio bridal. I love studio for lots of reasons but one of them is this: they can be super simple or super maximalist. If you want to do a creative studio bridal shoot, I am absolutely the right photographer for you! I love building fun and unique sets and know we'd come up with something gorgeous!
Not into outdoors or studio? Totally cool! Your wedding venue is a great option for bridals, too!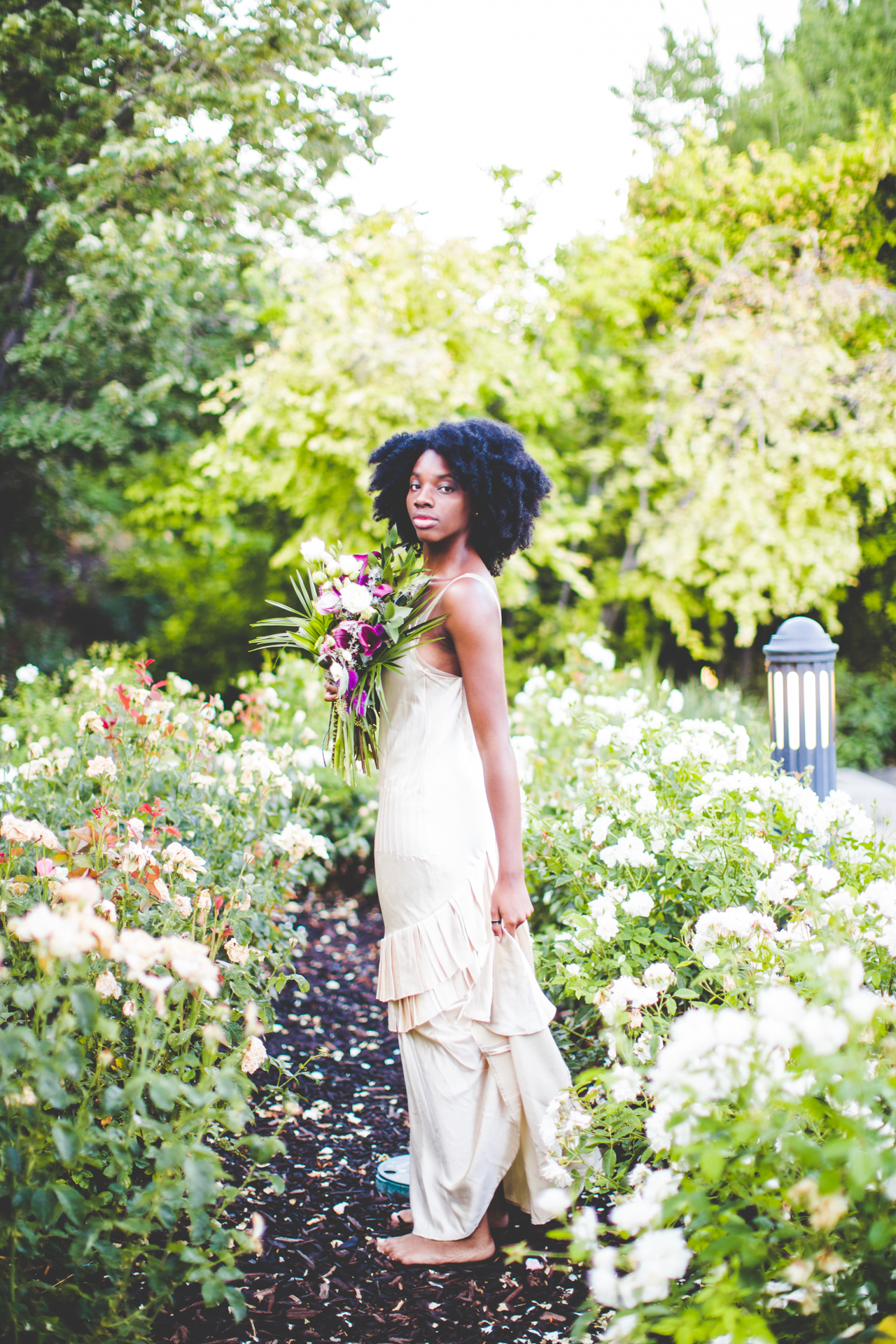 Can My Bridal Photos Be Simple?
Absolutely! If you want to shoot your bridals with the simplest setup, we absolutely can!
To me, the simplest setup is a white studio backdrop with minimal accessories, minimal flowers, and possibly one small stool. Photographs like this can be absolutely stunning and, while I am often a "more is more" kinda maximalist, there is something totally beautiful about low-key bridal photographs. There's no need to go huge with bridals if you don't want to. A small studio session could be the perfect fit!
Do I Need A Bouquet?
Personally, I would absolutely go for flowers.
This is great for photos but also great for you to try out your wedding bouquet, to use it as an excuse for a different type of wedding bouquet, or even for your mom to create a bouquet for you. In 2022, I started growing cut flowers for my Opal and June product photos so, if your bridal session is between April and November, we can also totally put together a wildflower-esque bouquet for you straight from my yard!
Something to keep in mind with this: I'm not a professional florist and my garden flowers are just that: garden flowers. They have imperfections and pollen and won't be as clean (lol) as flowers from a professional florist. Pollen can drop from any flowers but, because I grow them in my yard as props for non-wedding shoots, they could cause some residue on your gown. If this is something that would stress you out, for sure go with a professional florist bouquet for your bridals!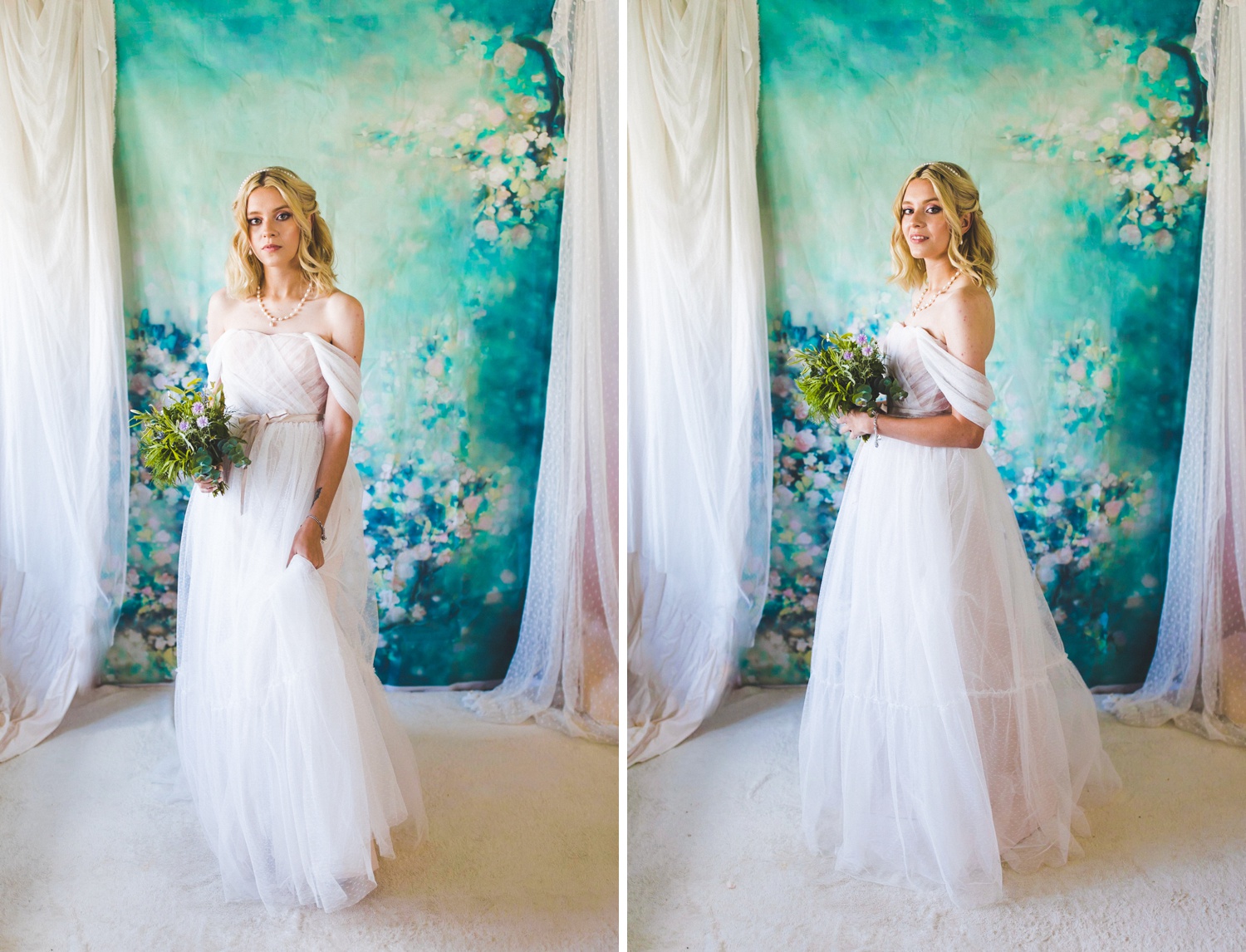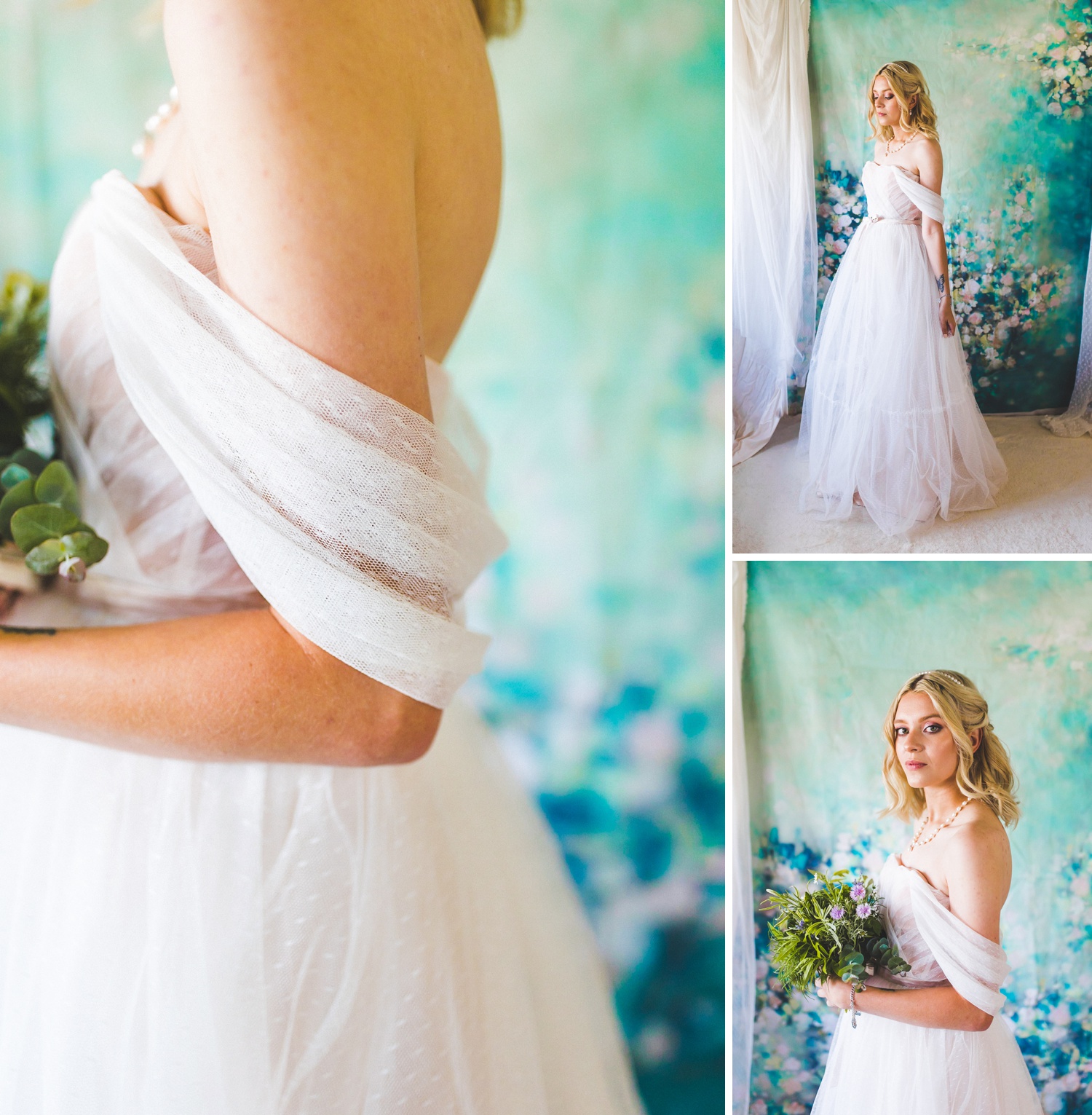 Who Should Come With Me To My Bridal Shoot?
Anyone close to you! Typically, this is your mom, your best friend, or a close cousin or sibling.
Bringing a loved one to your bridal shoot is fun for a lot of reasons but the biggest reason is just this: It's fun! Your bridal shoot is a special day and, while it's fun to share it with your photographer, it's amazing to share it with some of the most loved people in your life.
A note on this! If you have a loved one that picks at your appearance, it might be best to not bring them along. Helping notice flaws is one thing – I'm always happy when a mom points out a bunched dress! – but, if you have a loved one that you know makes you uncomfortable with your appearance, I recommend bringing them along for another wedding event, not for bridals.
What's Your Favorite Thing About Bridals?
The confidence! It's just an incredible experience and I love the confidence that comes through in bridal photographs.
More specifically, I really believe in photographing my brides as much as possible before the wedding day. The more you're photographed, the more comfortable you'll be with the camera on your wedding day. It's a total blast! And, as a photographer in Arkansas, I want your photographs to look like you! Your style, your personality, your real laugh (not just the fake one!). All these things can come across stronger on camera the more comfortable you are. I'm not saying that everyone needs to be photographed before their wedding – I've photographed absolutely stellar wedding days where I met the bride and groom the morning of! – but I will say that, if we've done engagements and bridals, you'll know (not just hear!) that you won't even have to think about your wedding photographs once I arrive. You'll know I've got it!
If you have any questions about bridal photos in Fayetteville (or anywhere!), for sure let me know! They're so fun!!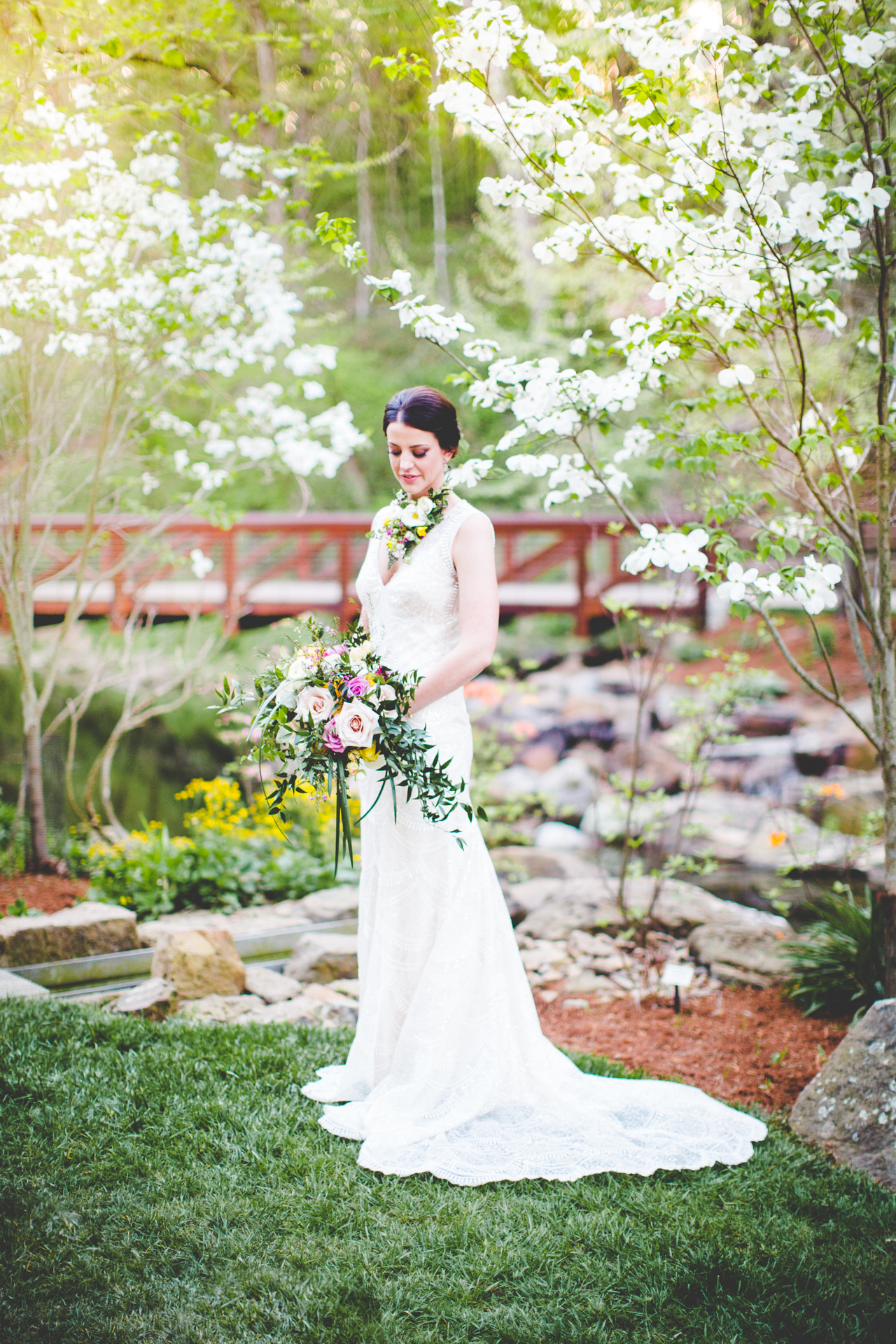 Galleries + Links +  More
Weddings | Engagements | Seniors | Families | Personal | Photographers
Etsy Shops: Tee Shirts + Sweatshirts + Puzzles + Pillows | Mockup Photos