Morning! Today, I'm sharing some seriously sweet family photographs in Northwest Arkansas.
I've been able to photograph Rachel on some seriously awesome days – her wedding day in Fayetteville being one! – and she is one of the cutest humans I've ever met. She and Adam have the most joyous little fam with the happiest kids and, several months back, I stole her + her girls for a little mommy and me session! I used these photographs for my Click Photo School editing class and, with my latest run wrapping up last week, I had to share these!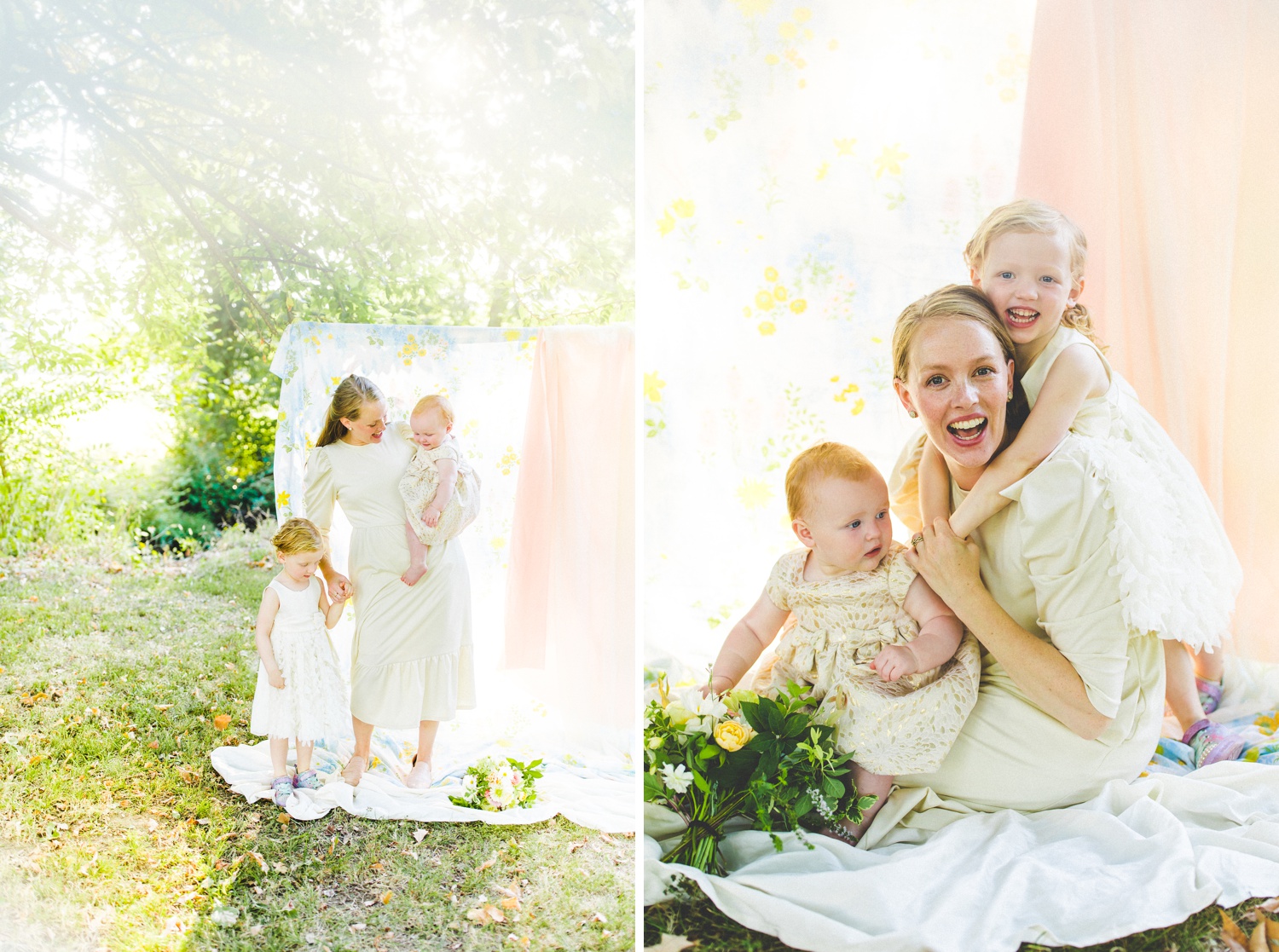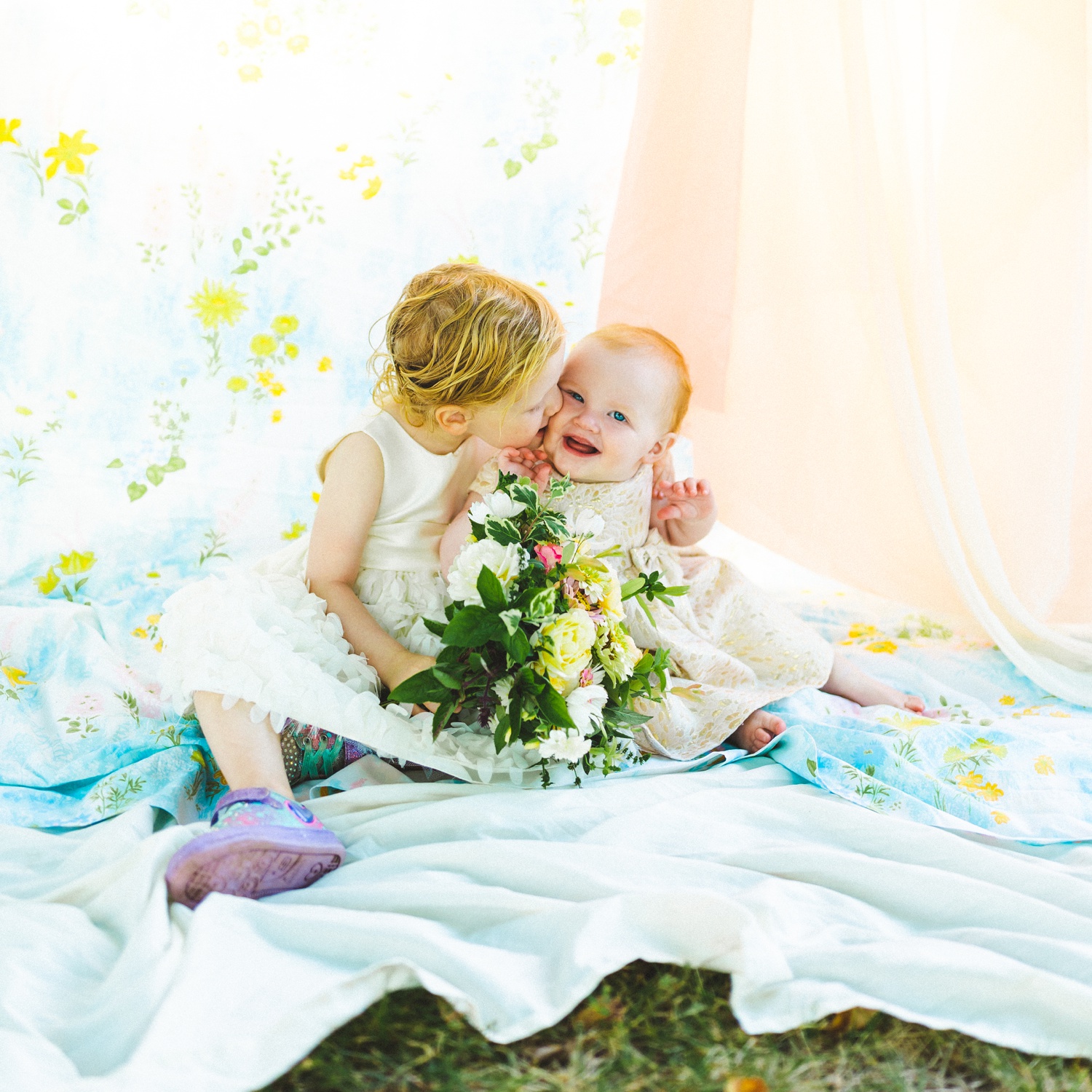 Sweet Family Photographs in Northwest Arkansas: Making Neutral Colors Vivid
For this shoot, I wanted to illustrate how to make neutral colors pop in a vivid setting and I was so happy with our results! Wanting to harness some crazy sun and super bright greens, I showed up about ten minutes early to our family shoot and hung up one of my favorite vintage sheets (see her showing off in Utah here!) with a slice of peach fabric and a small piece of tulle. To keep the neutral tones going, I also laid a sheet on the ground. This helped our neutral backdrop extend onto the ground. And to top it all off? I brought some flowers from our garden!
I mean, do sweet family photographs in Northwest Arkansas even count if a homemade bouquet's not included? Probably not, lol.
Super excited to share these with y'all this morning! Rachel is seriously the most lovely mother and I just love these photographs of this sweet trio. And if you're looking for your next photography course! Be sure to check out the next run of The Hue of You coming this October! It's sure to be a good one.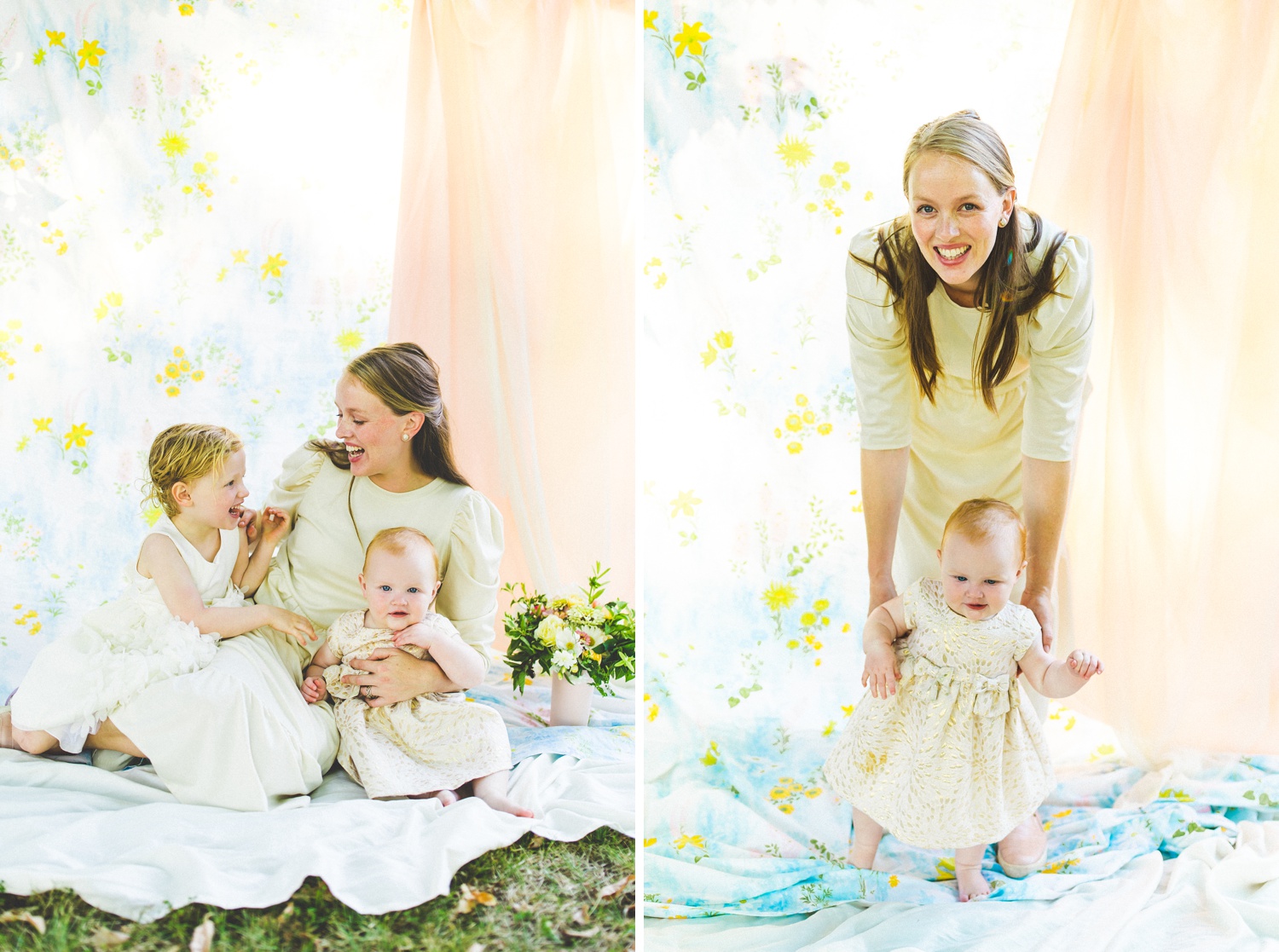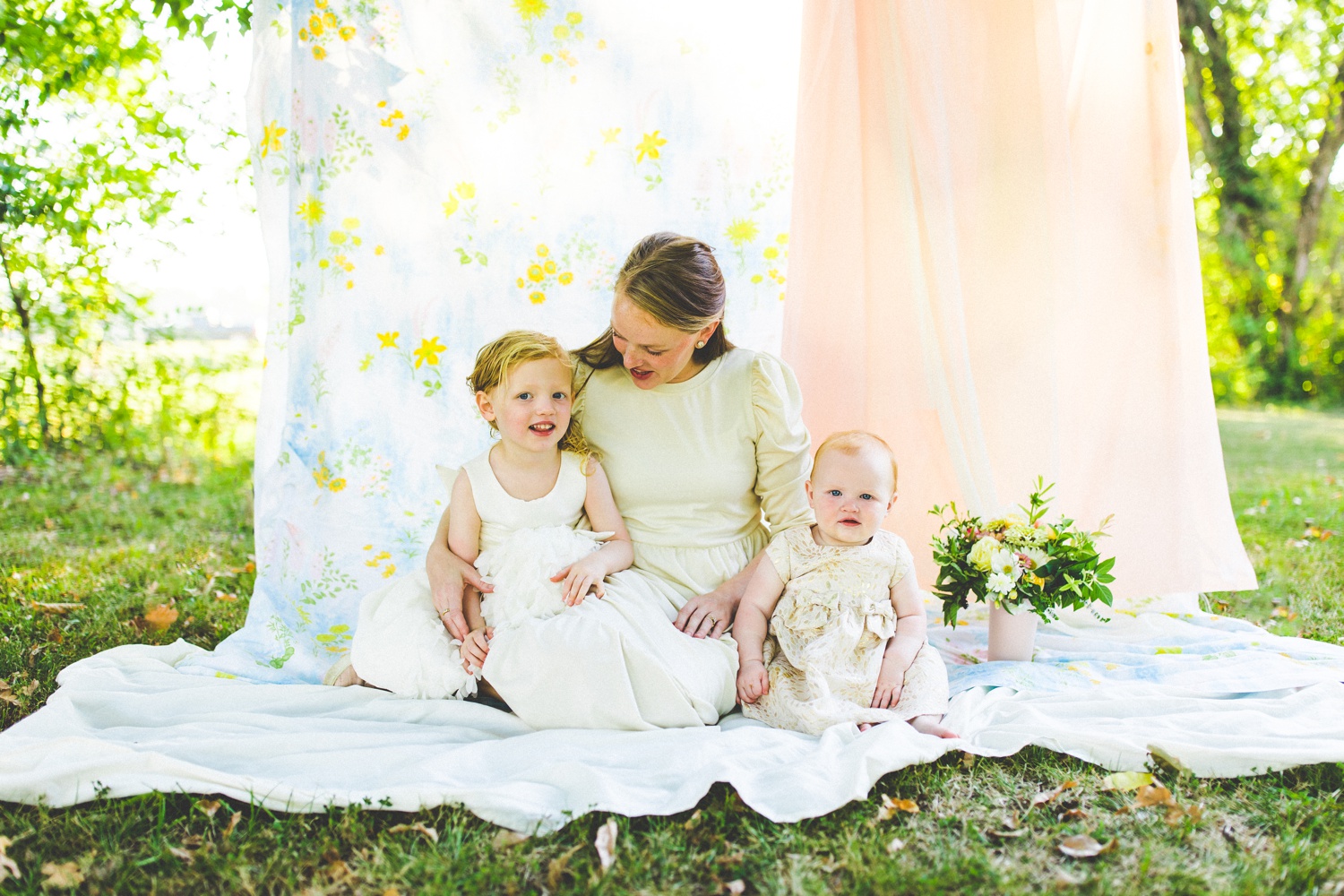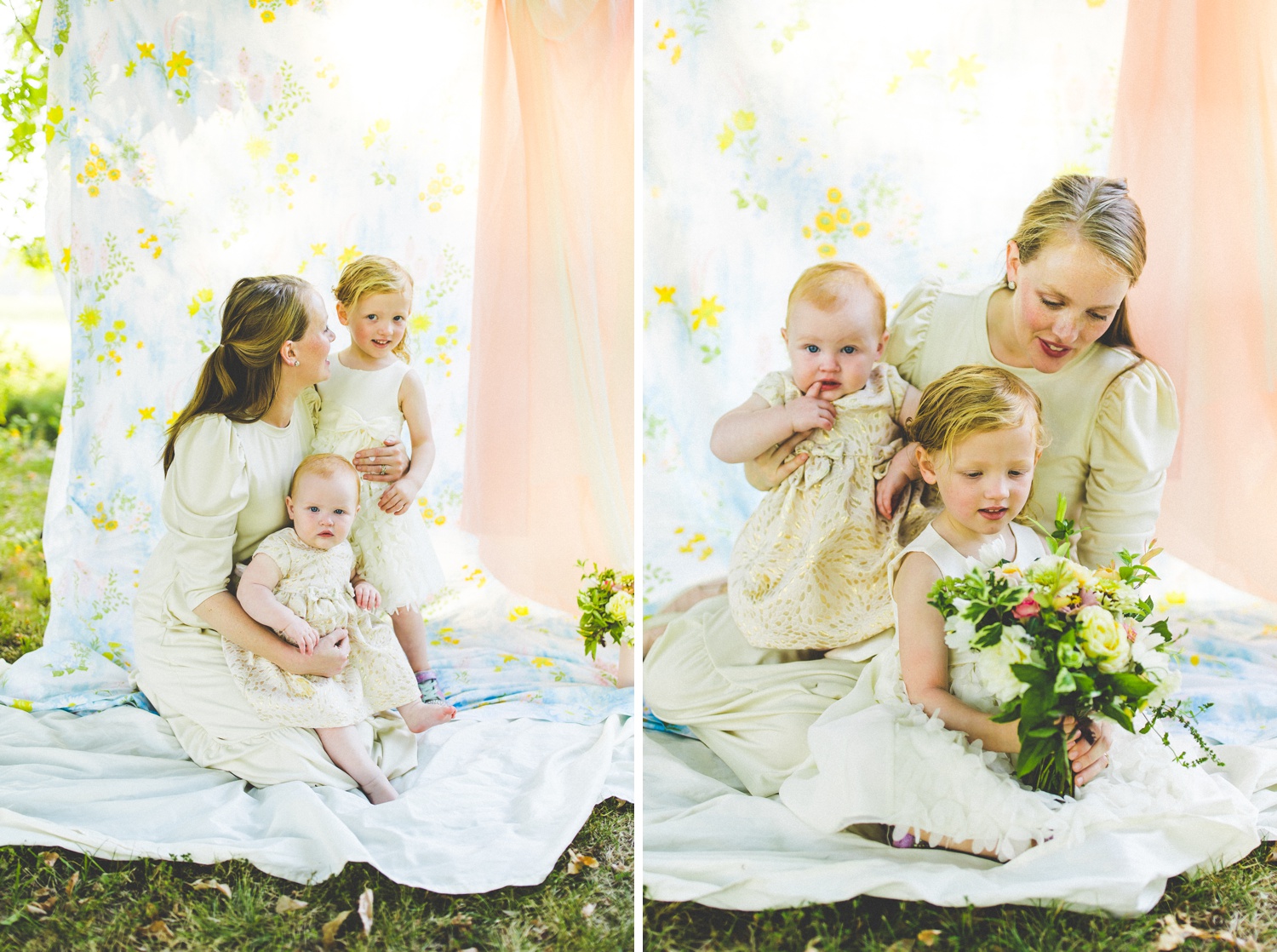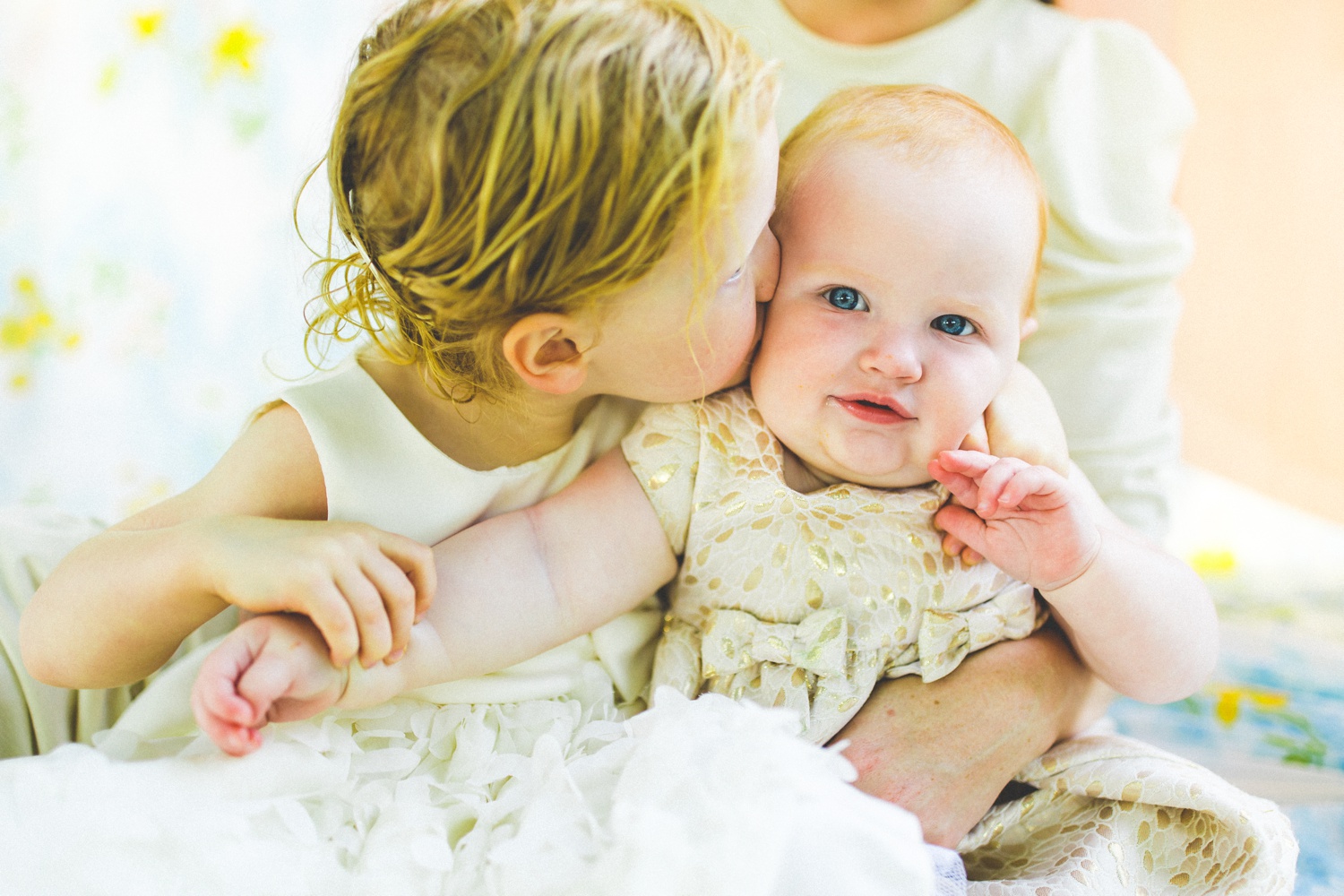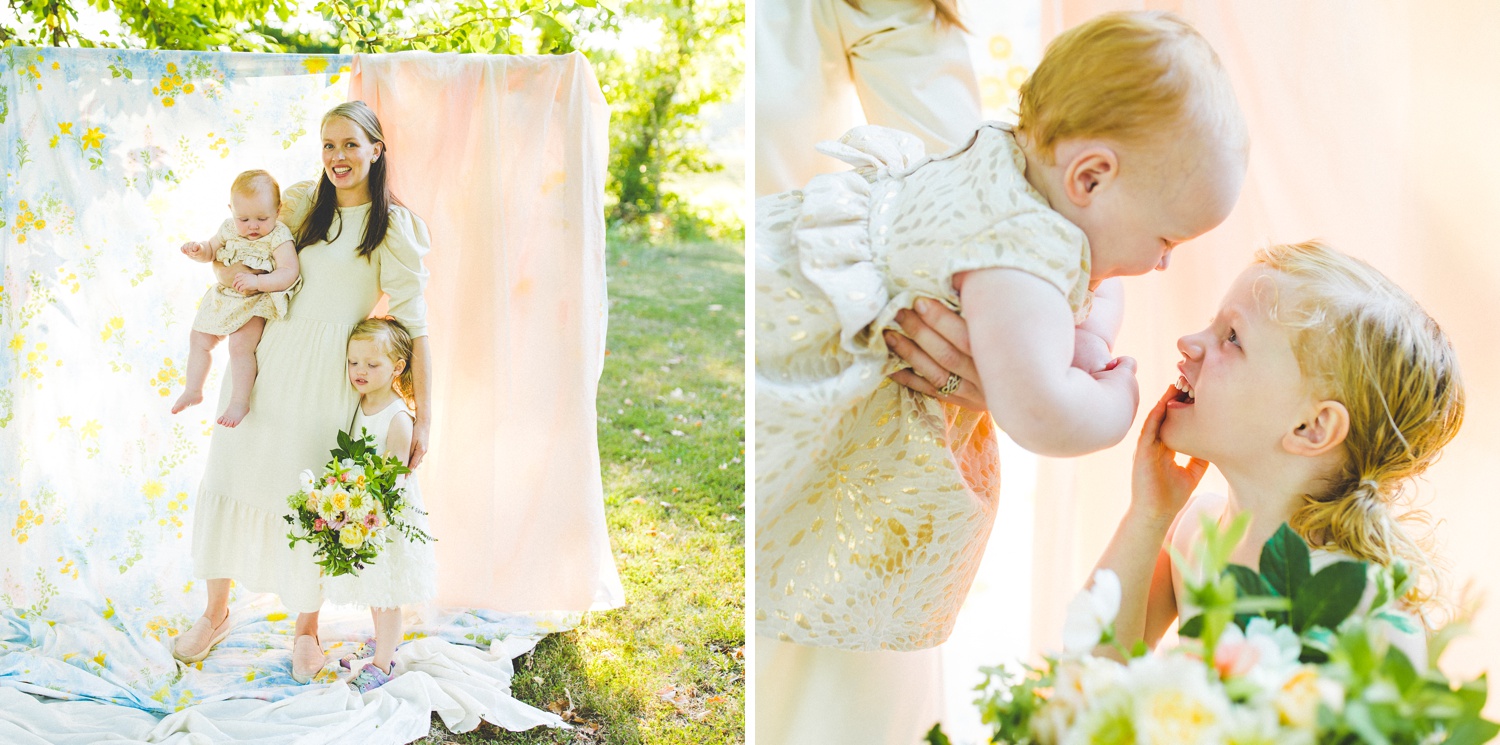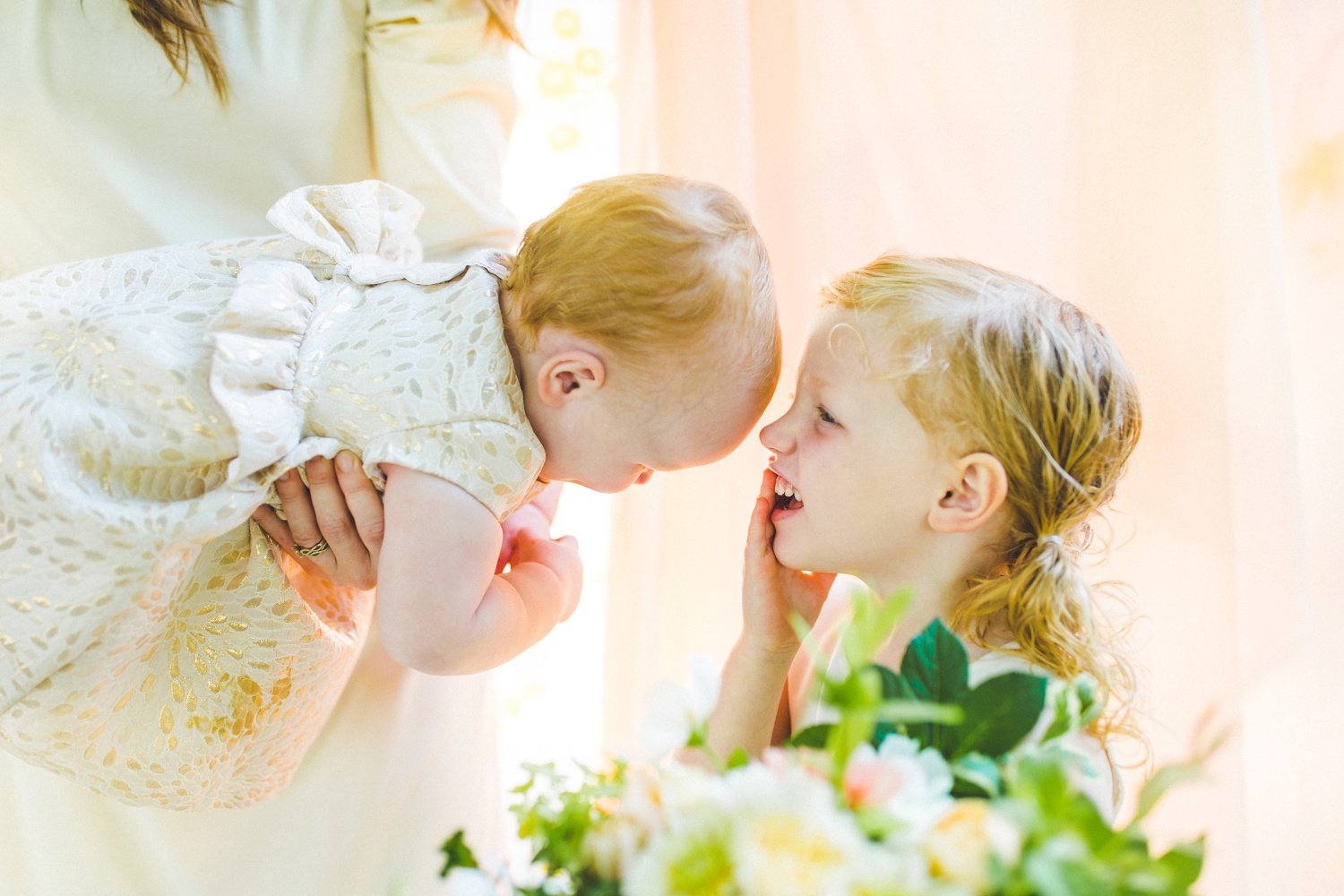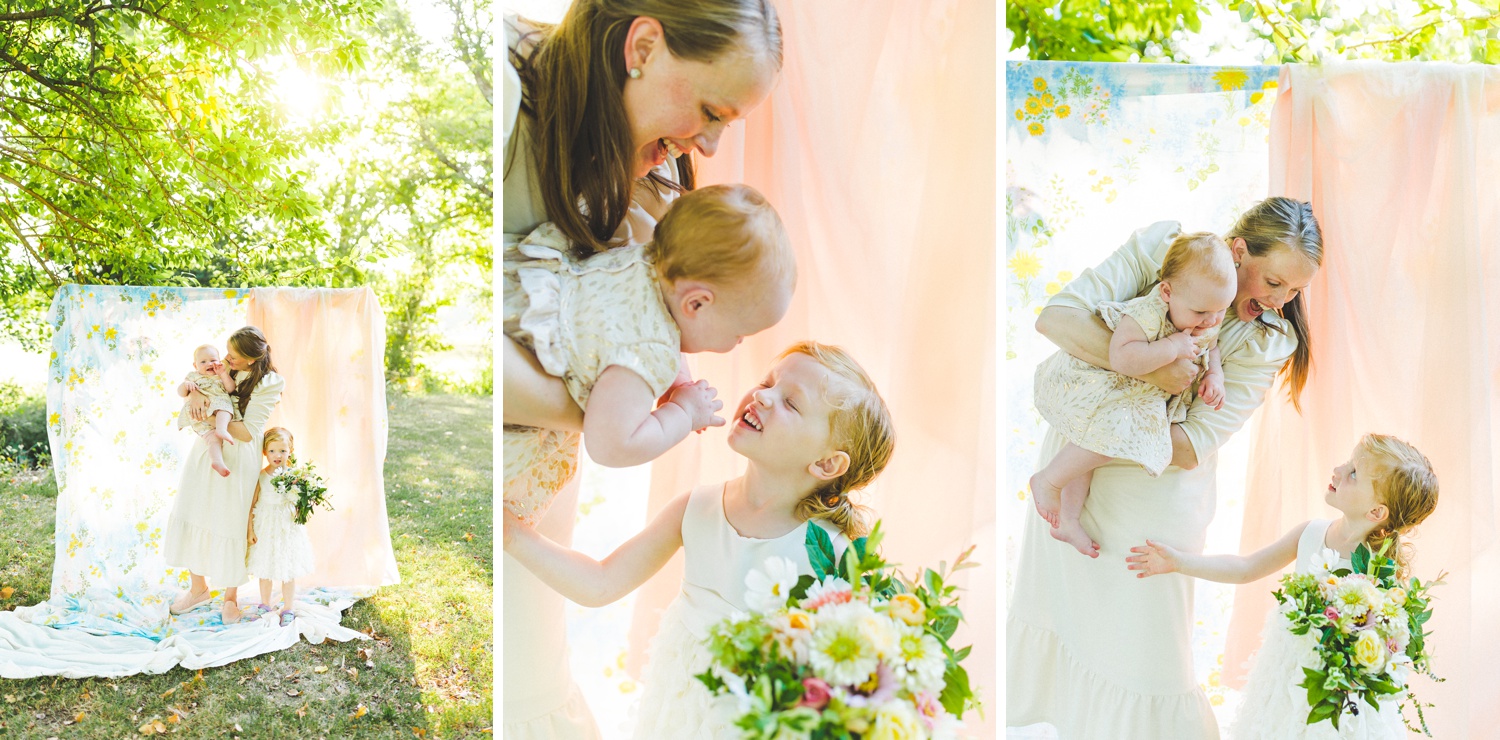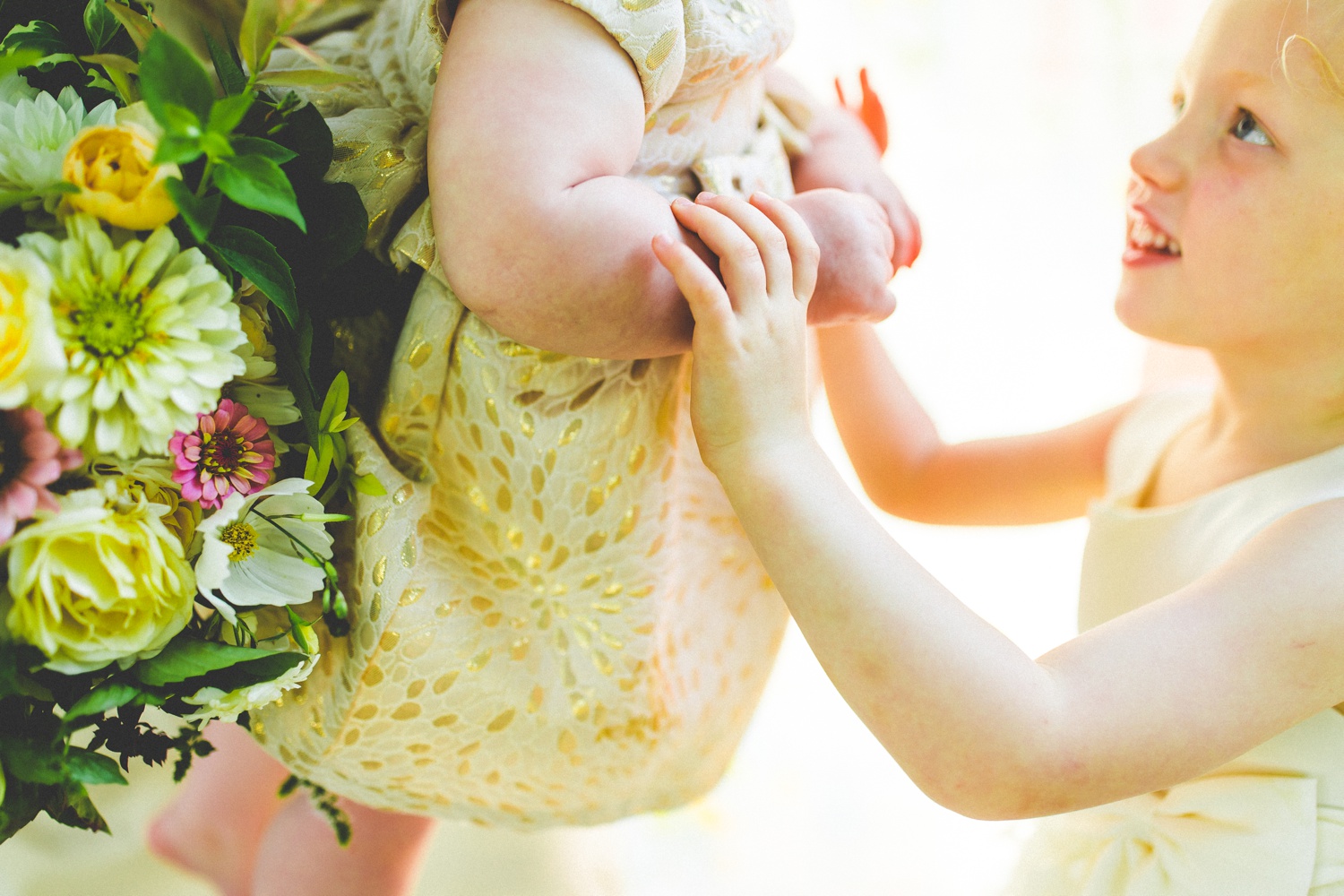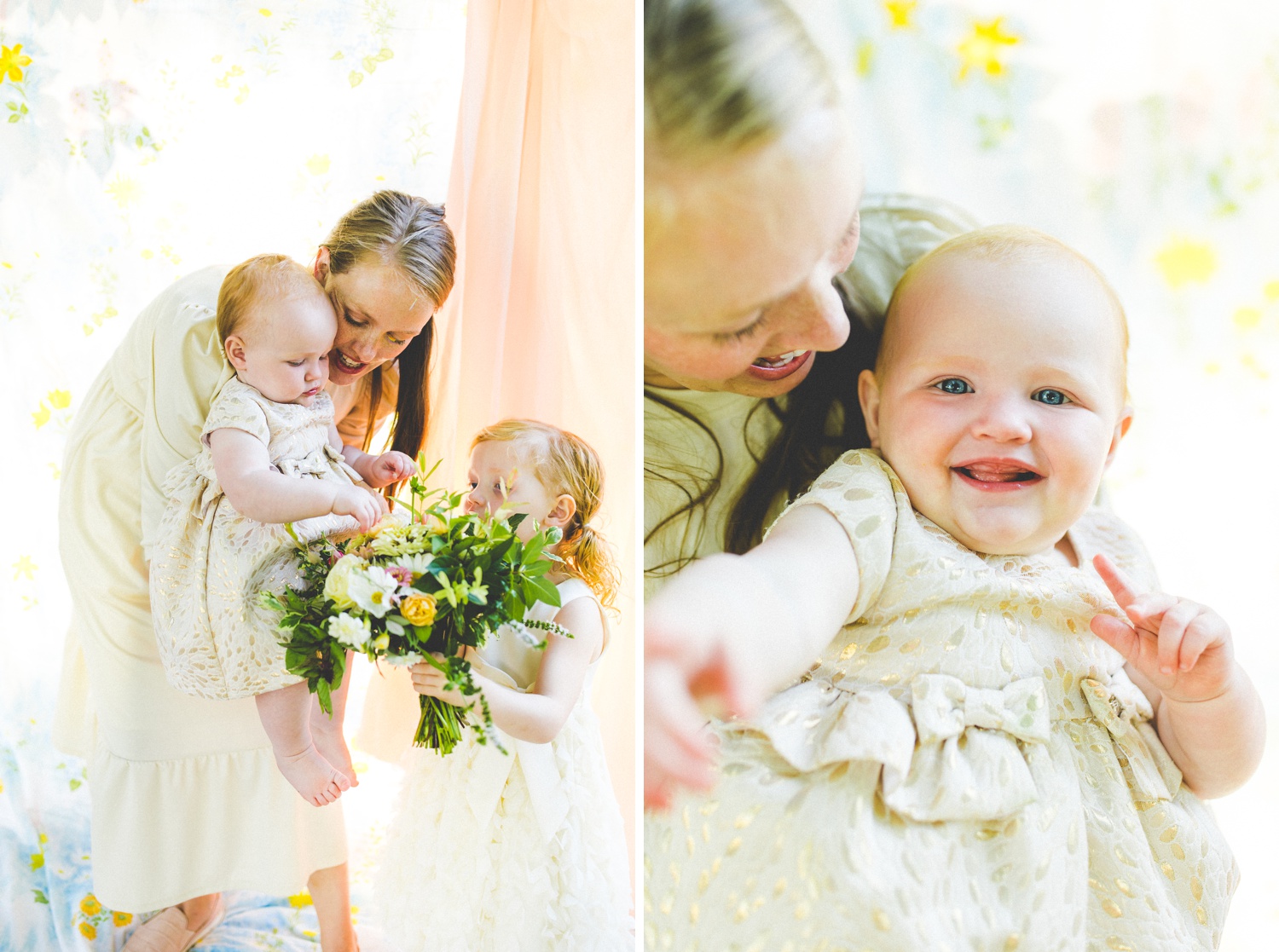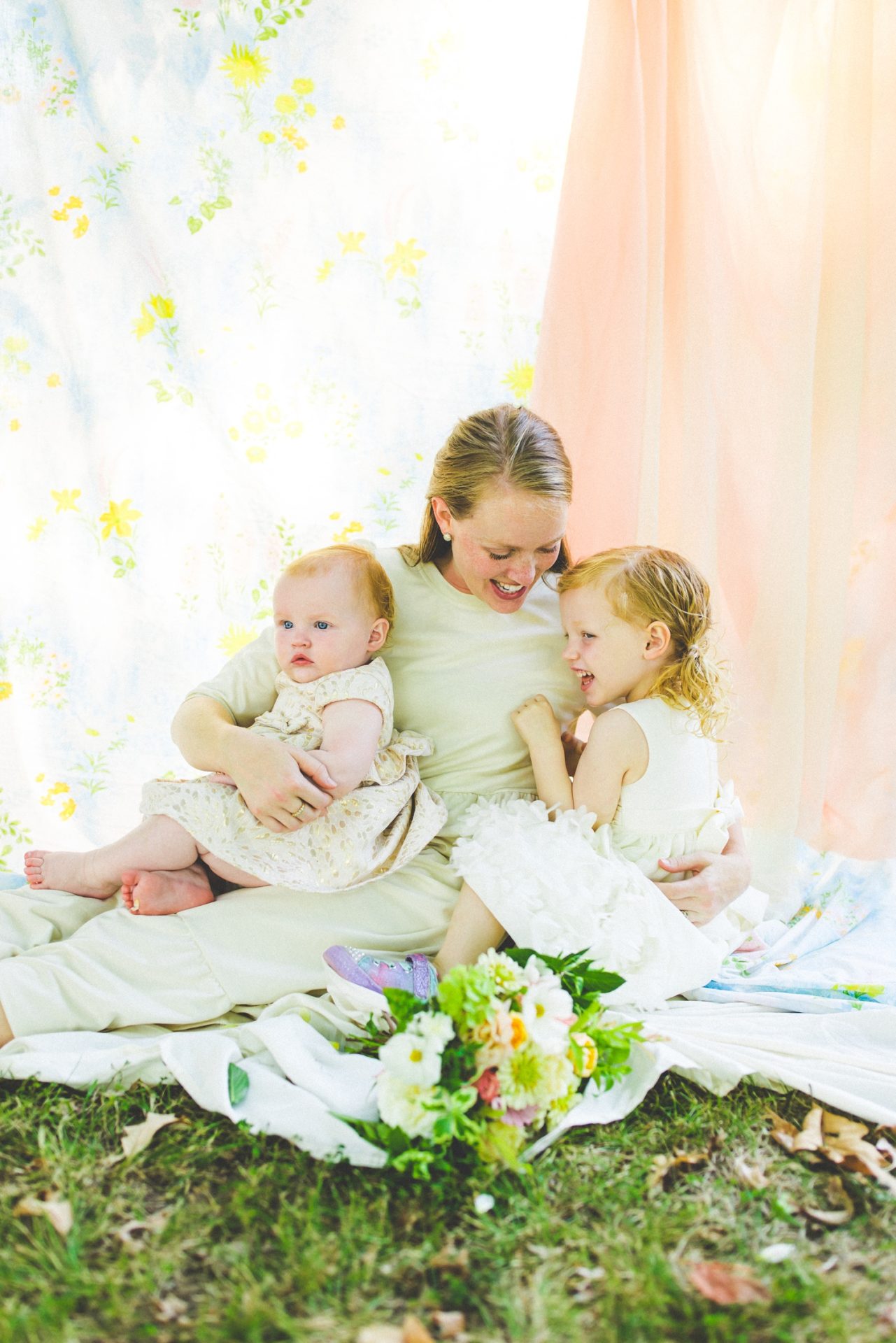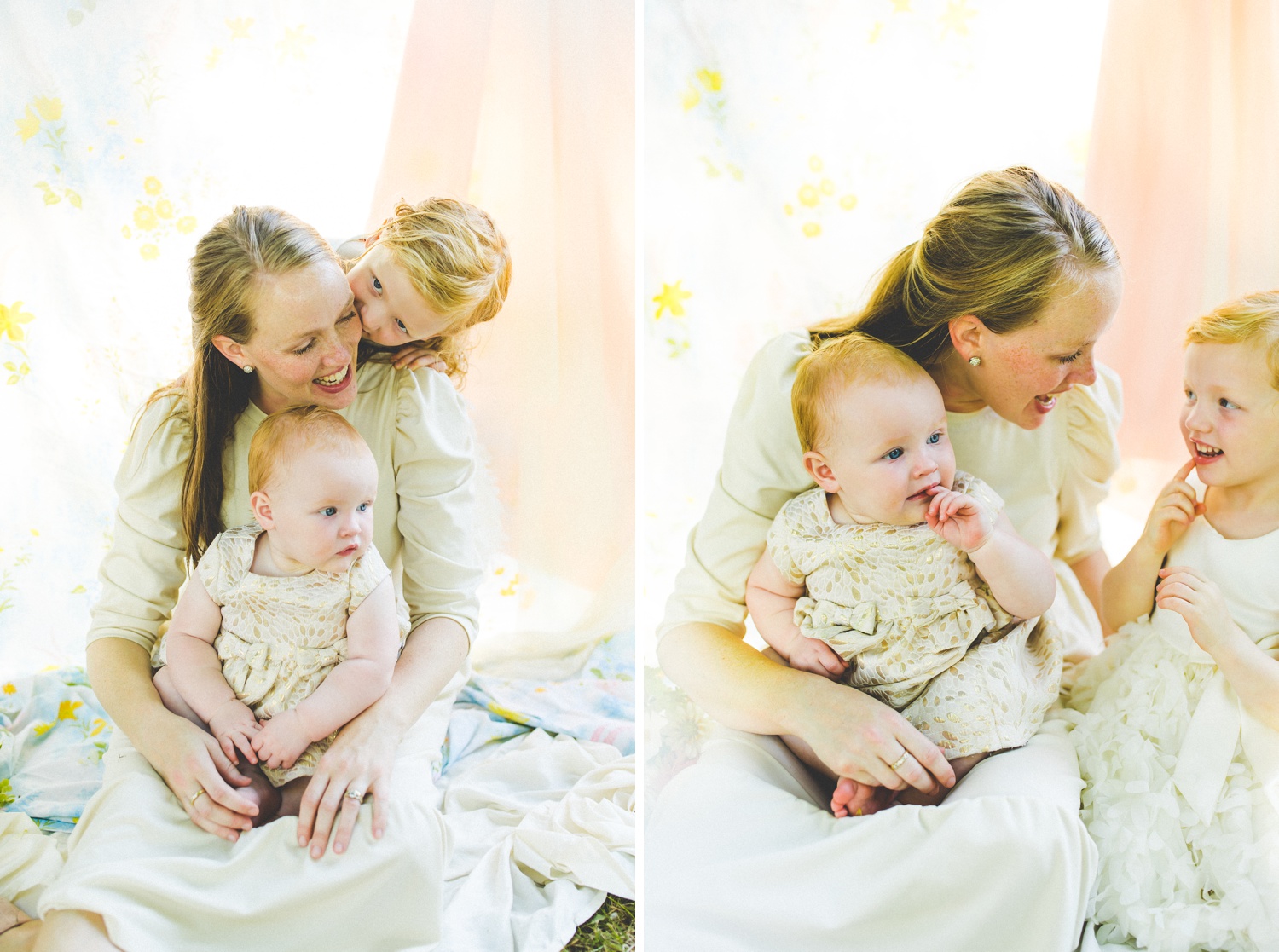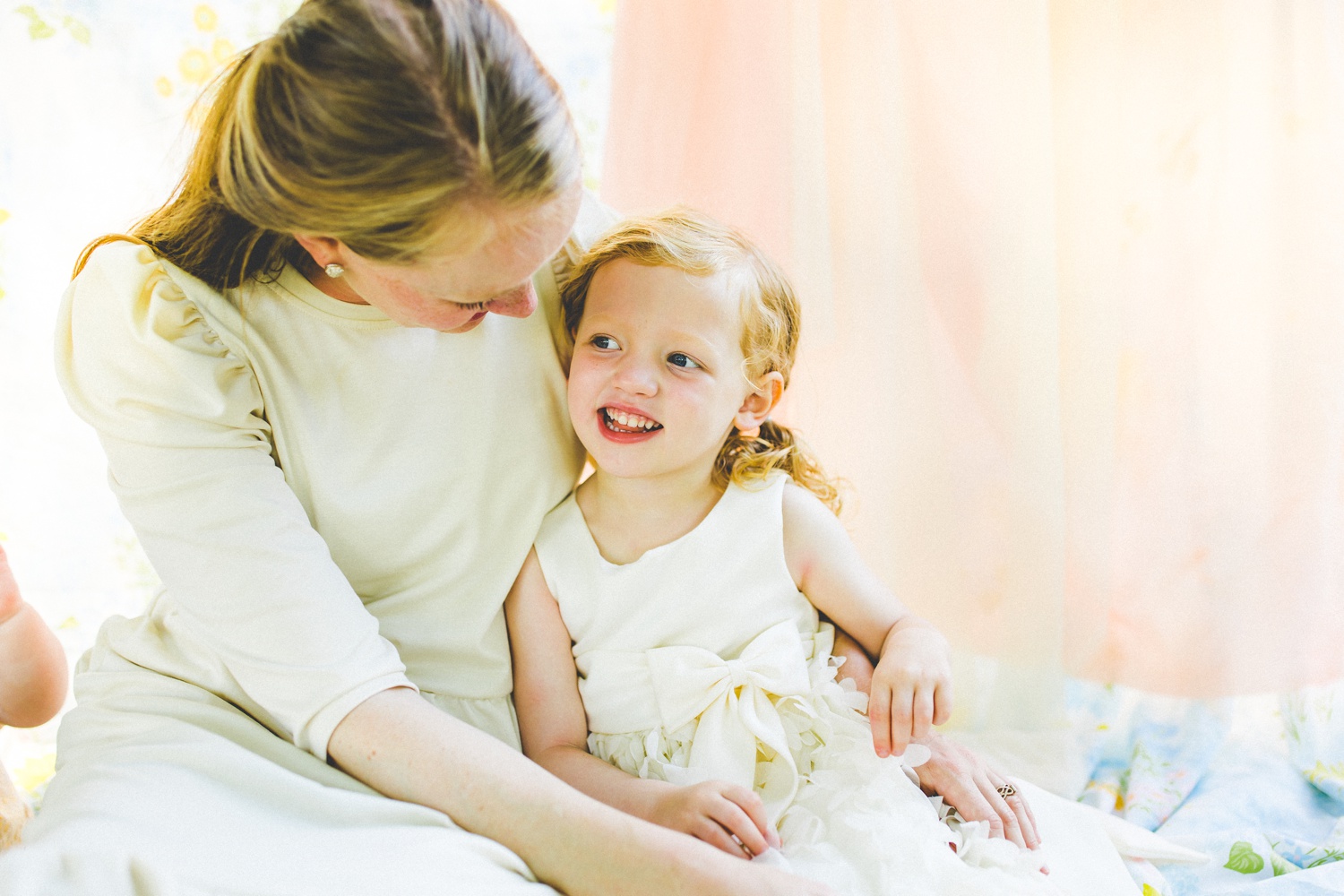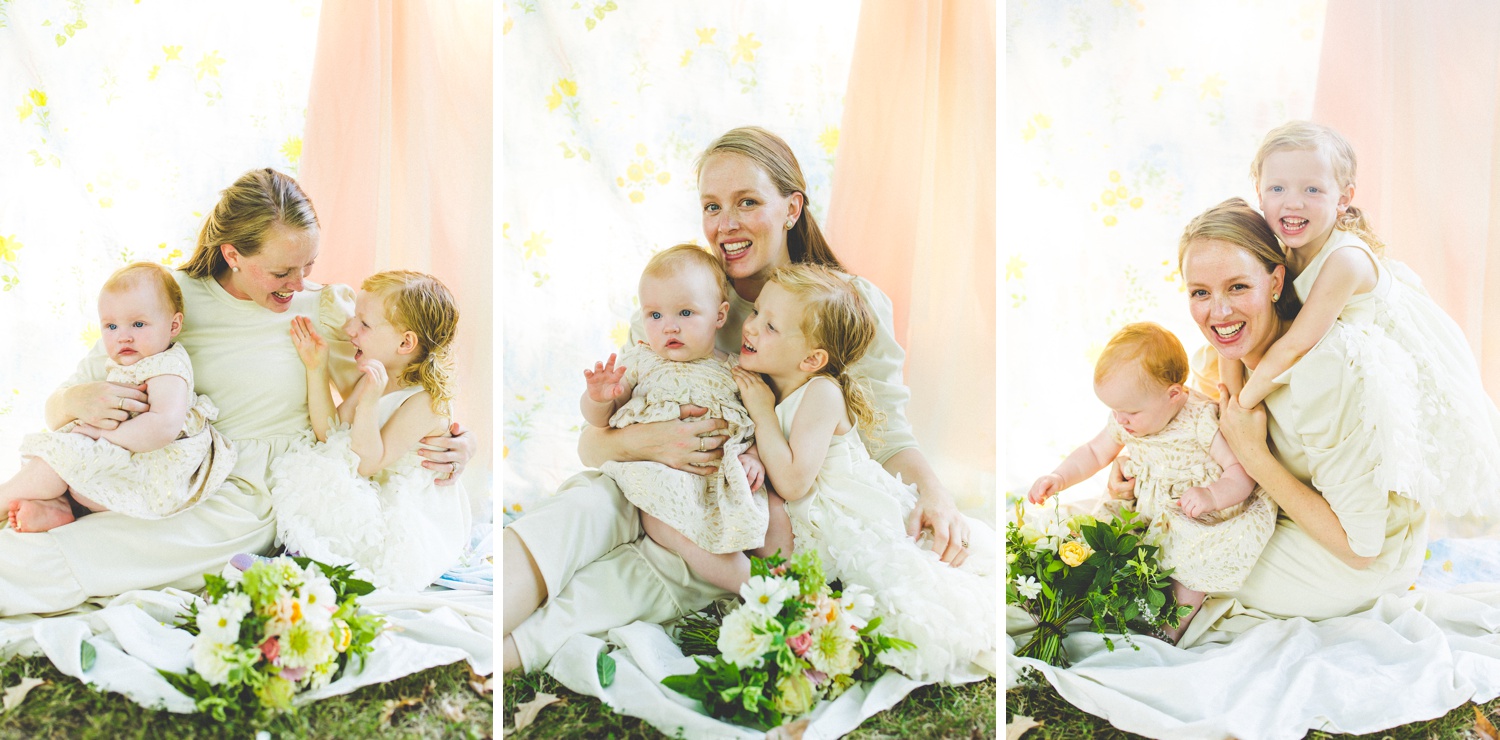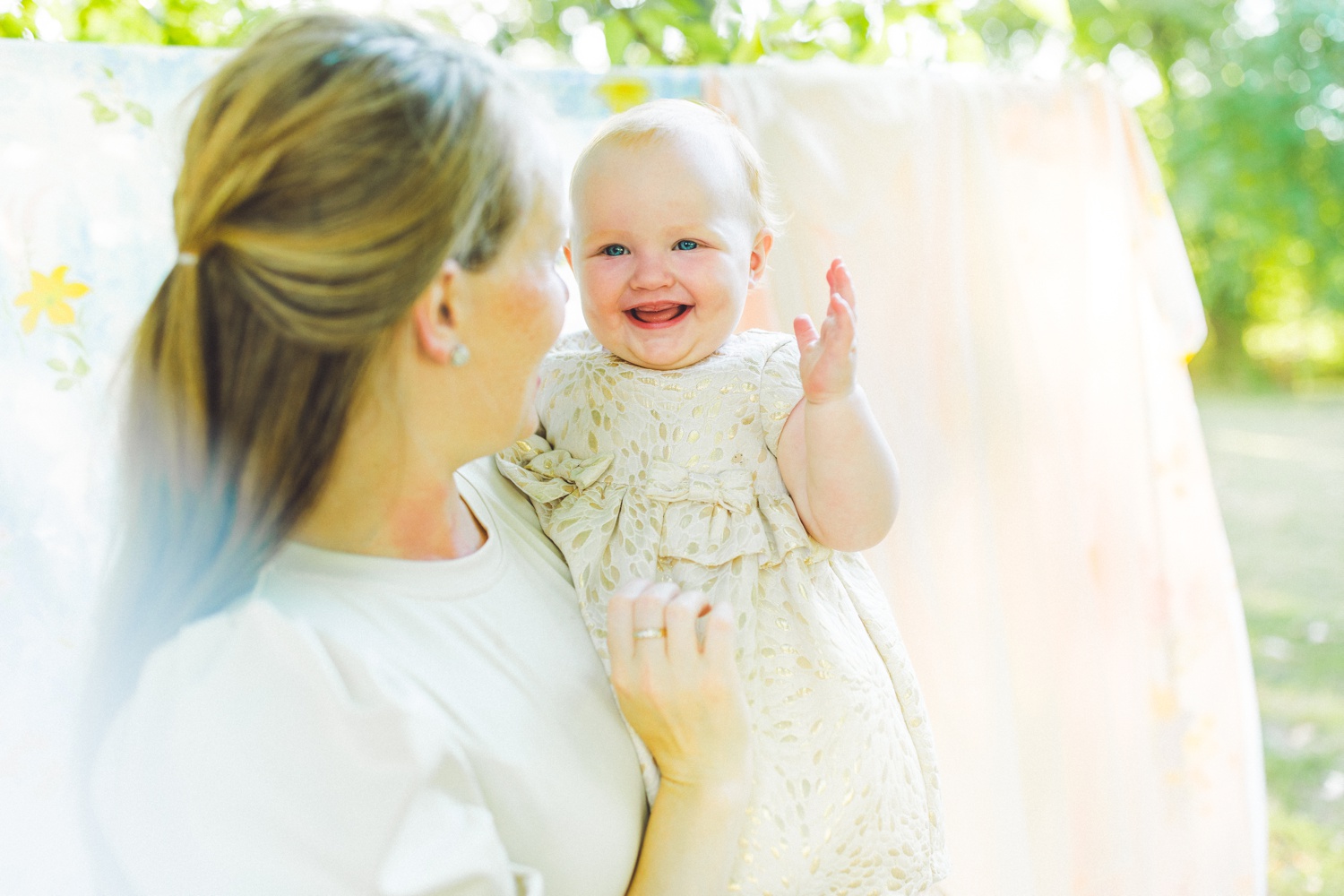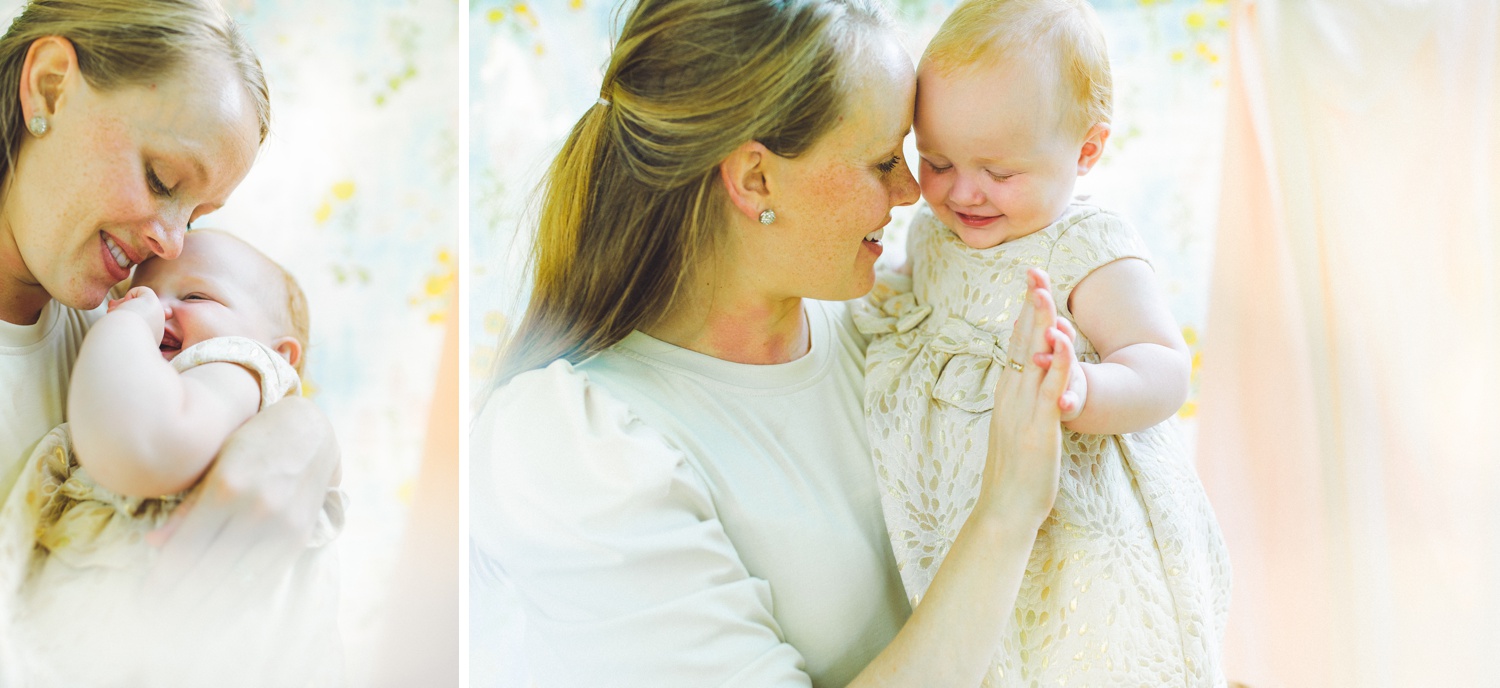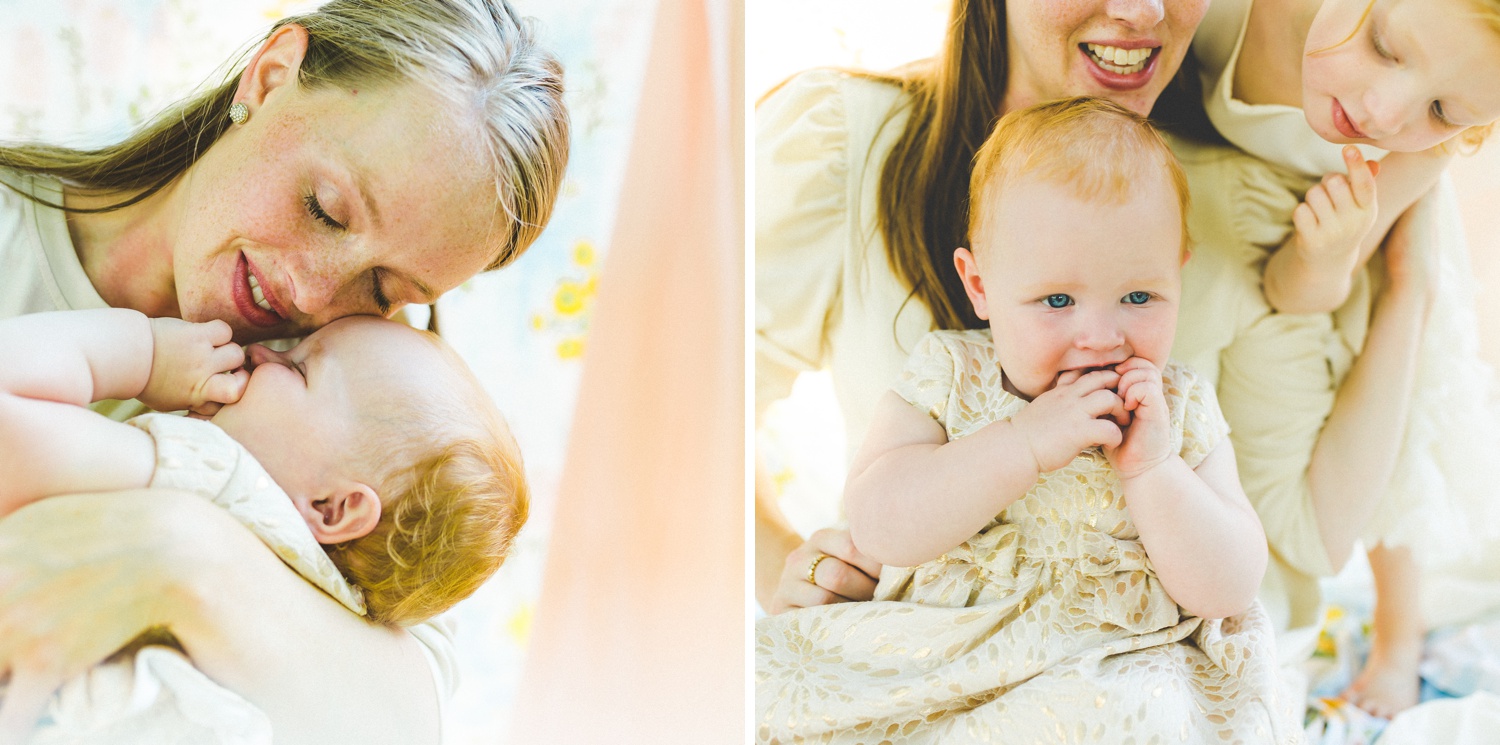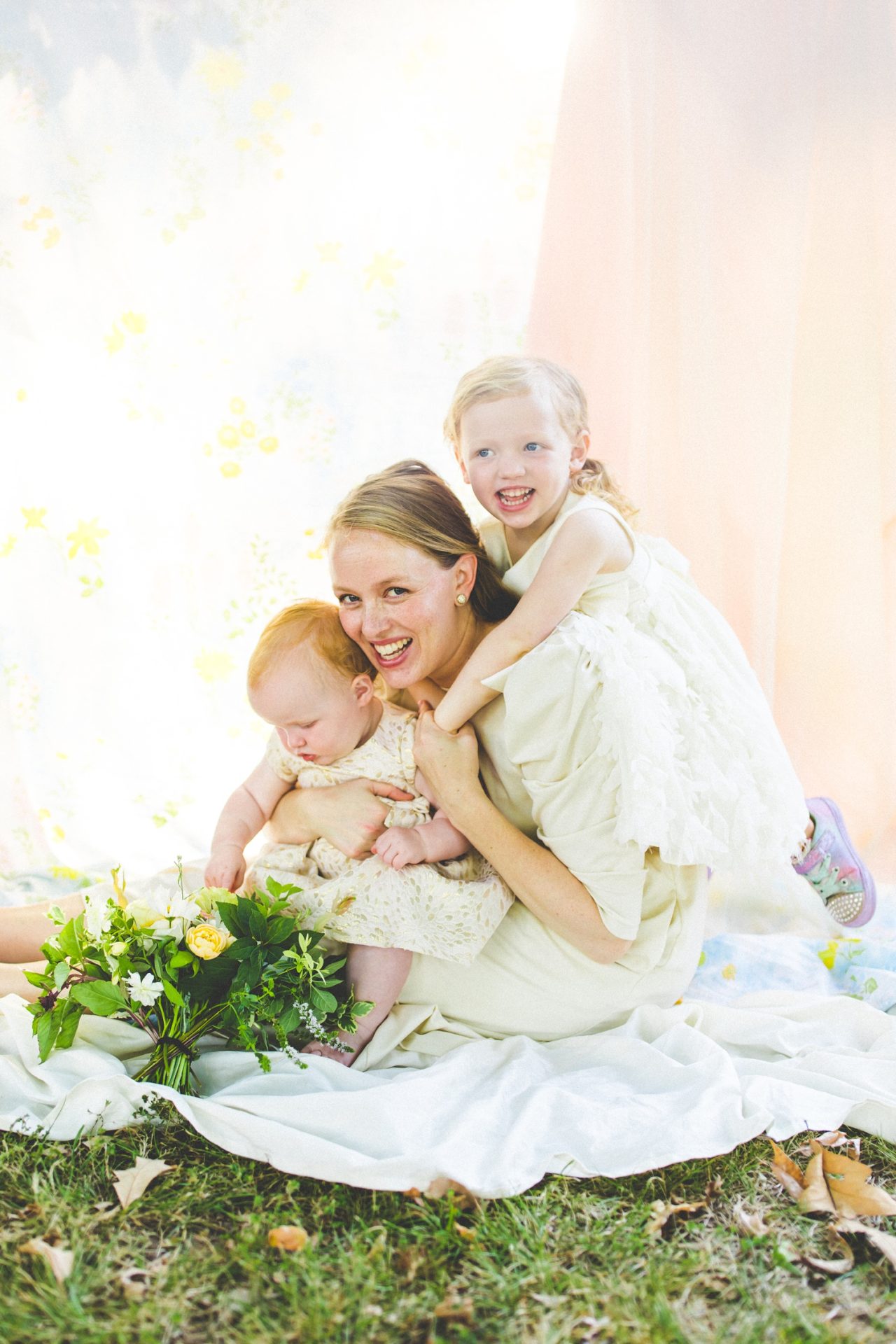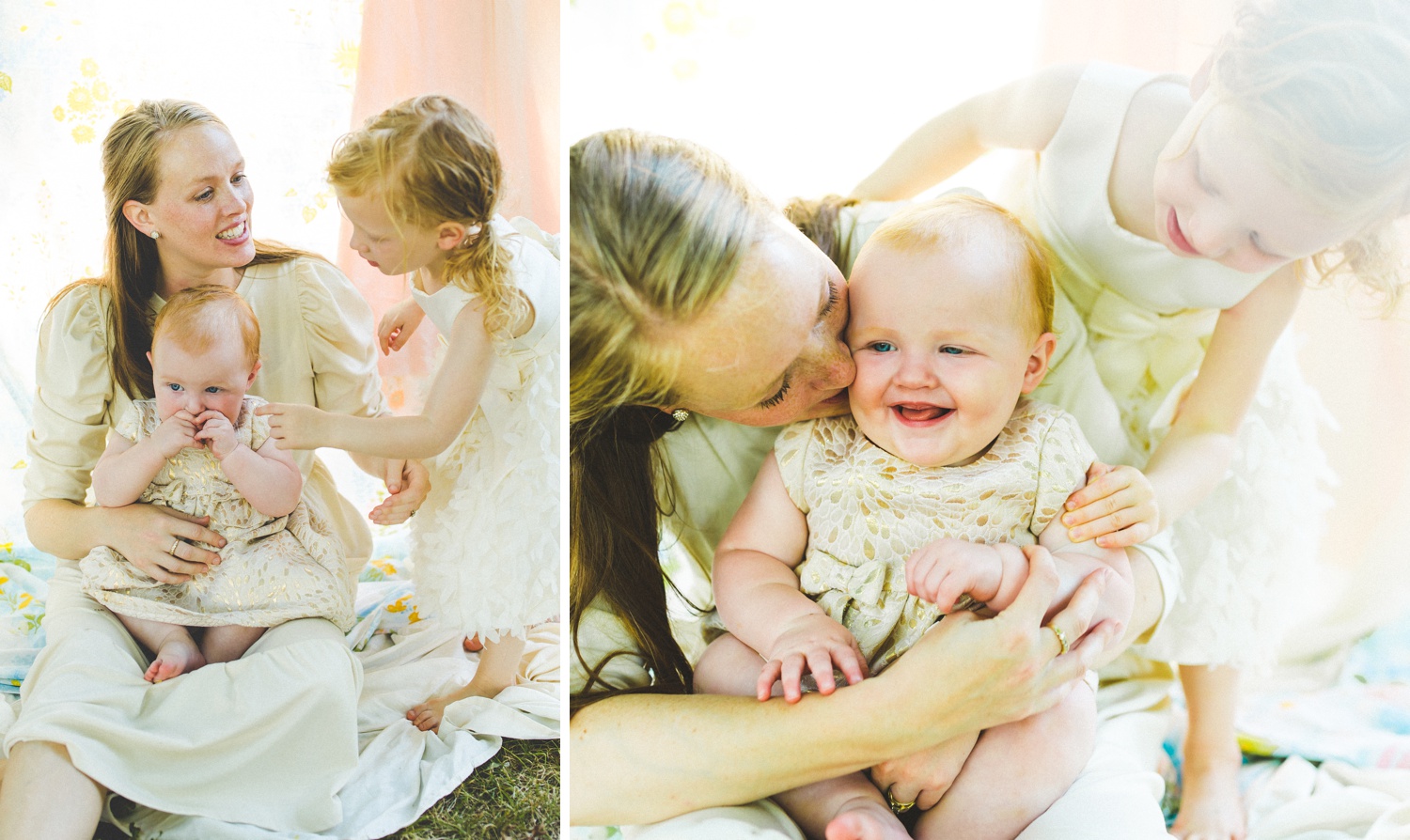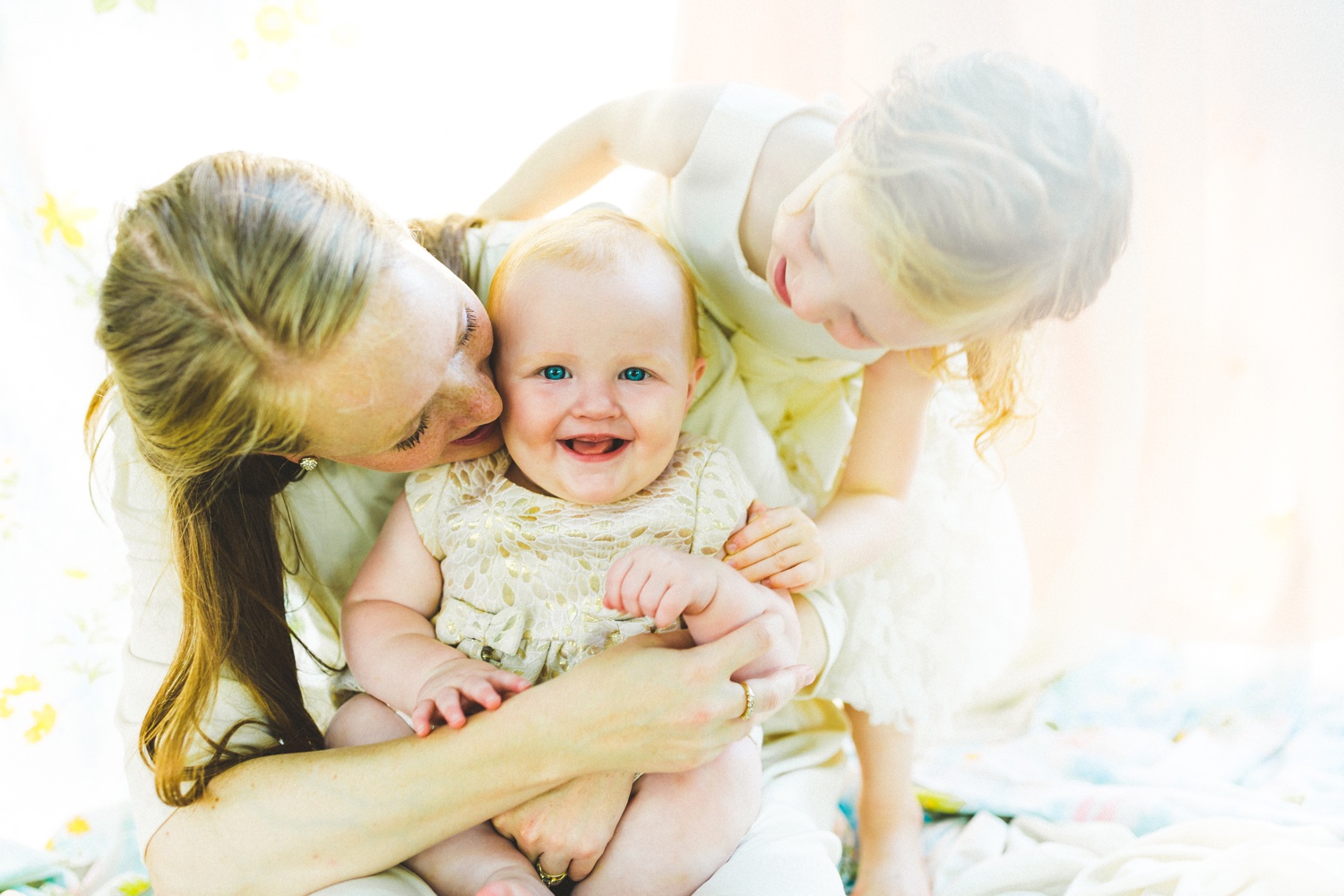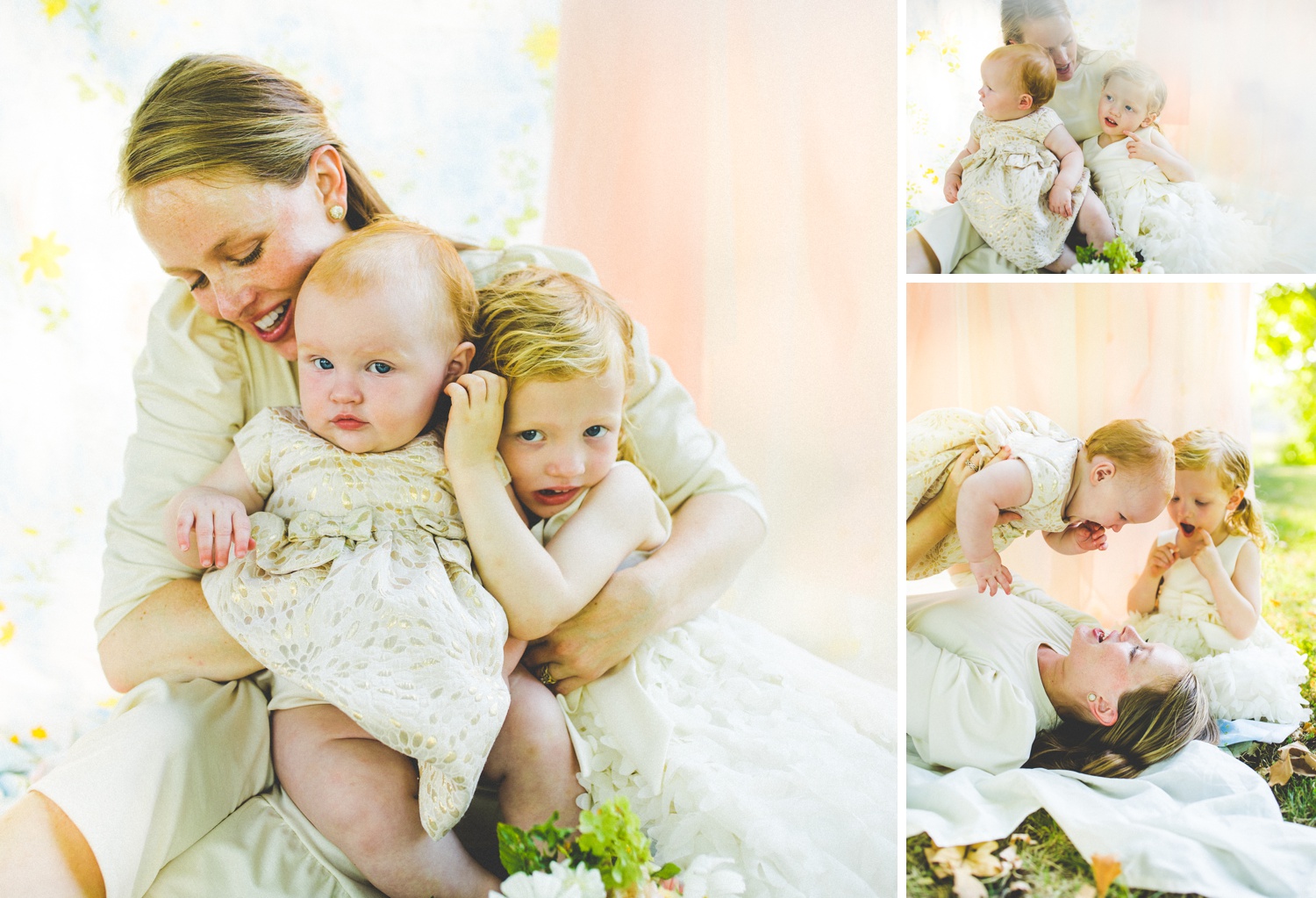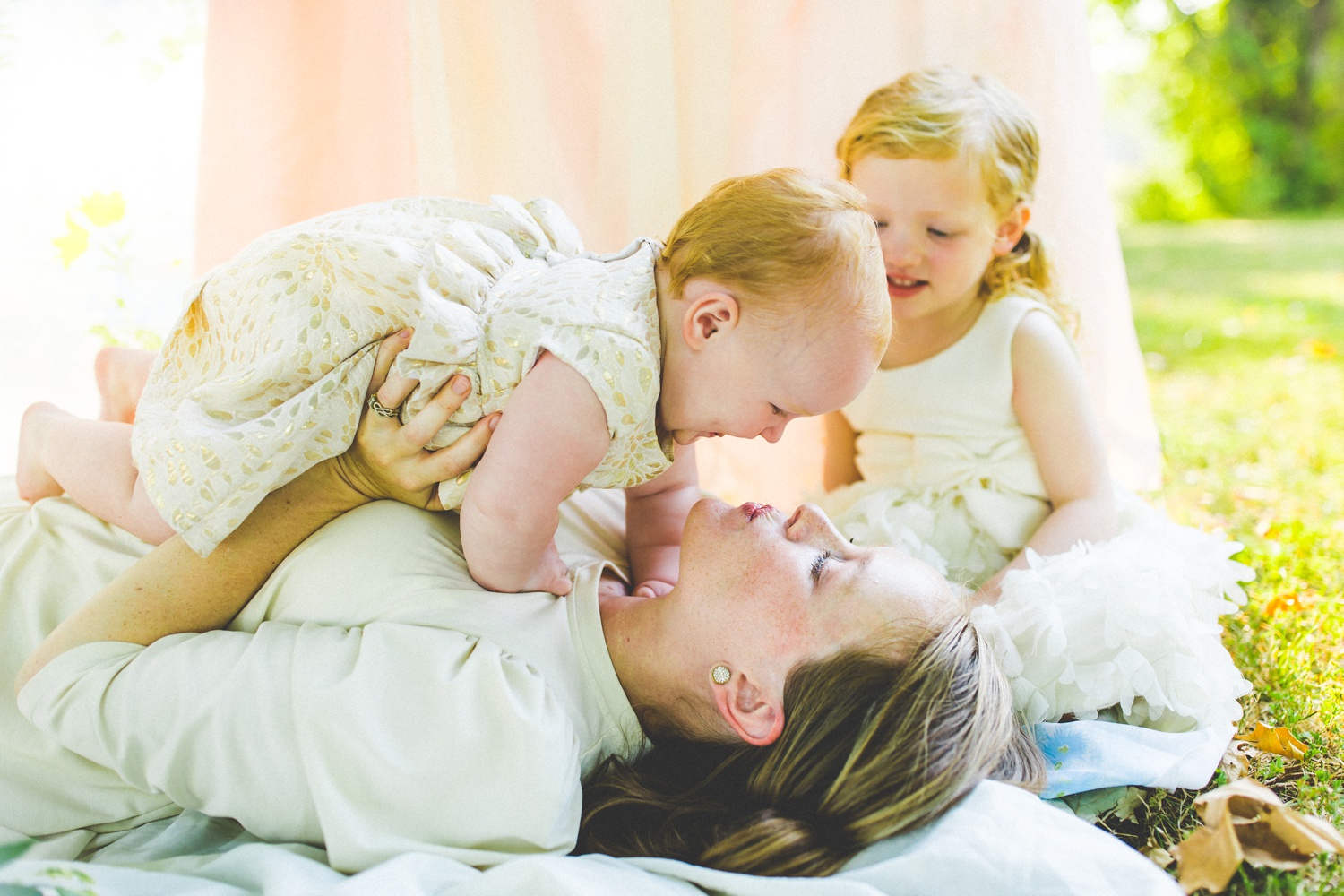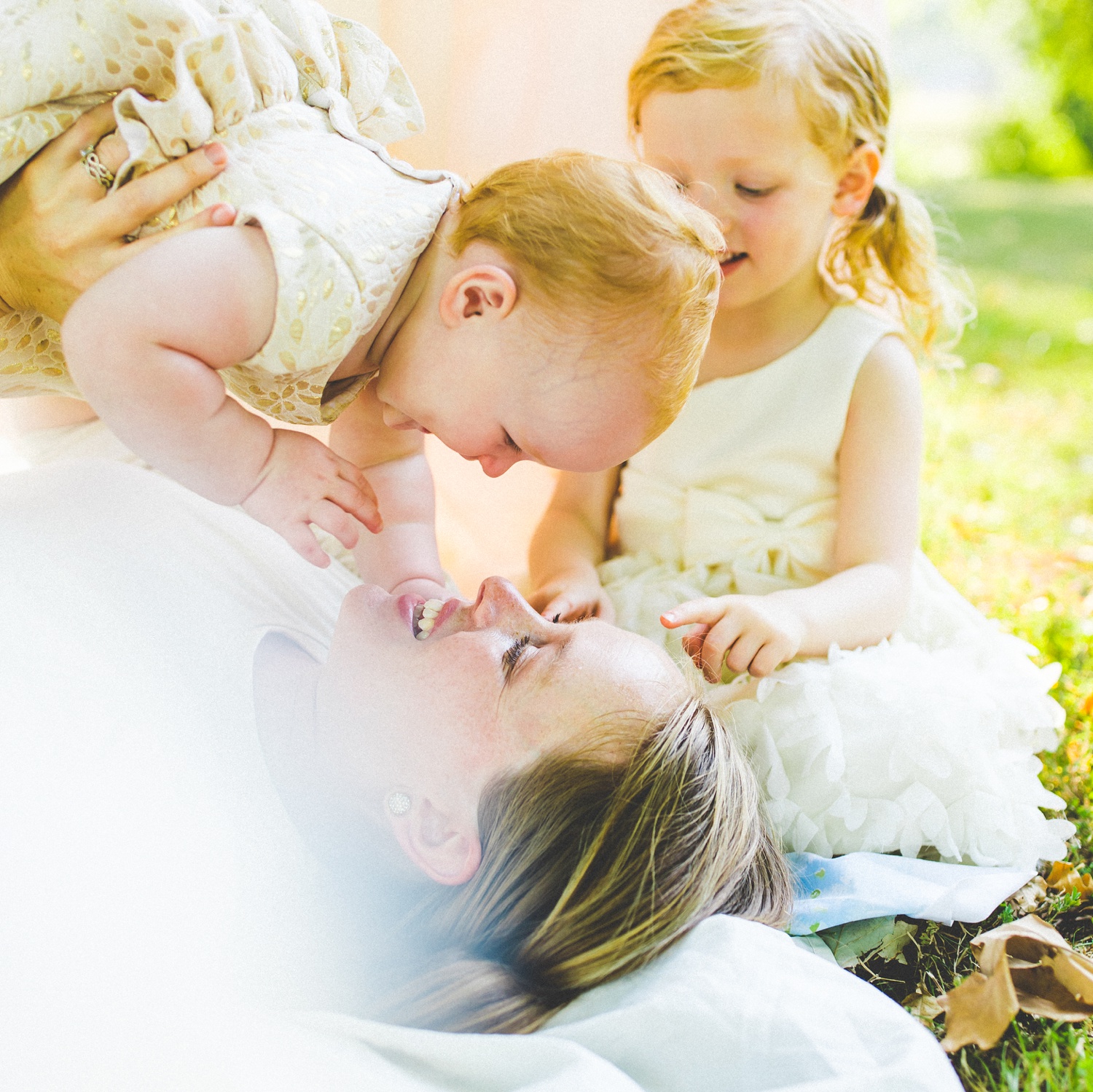 Links + Galleries:
Weddings | Engagements | Seniors | Families | Personal | Photographers
Based in Fayetteville, Arkansas Lissa Chandler is a traveling portrait and wedding photographer. Lissa is also the owner of Opal and June and the creator + instructor of The Hue of You, an online (and rad!) four week editing course offered through Click Photo School.
And Every Tuesday?
She's your photographer mom, too. | Etsy Shop | Planners + Logs | Composition Notebooks
Inquire About Your Wedding Date + Book A Session With Lissa Chandler Here