Hear me out: Growing a cut flower garden was one of the best ideas I've ever had.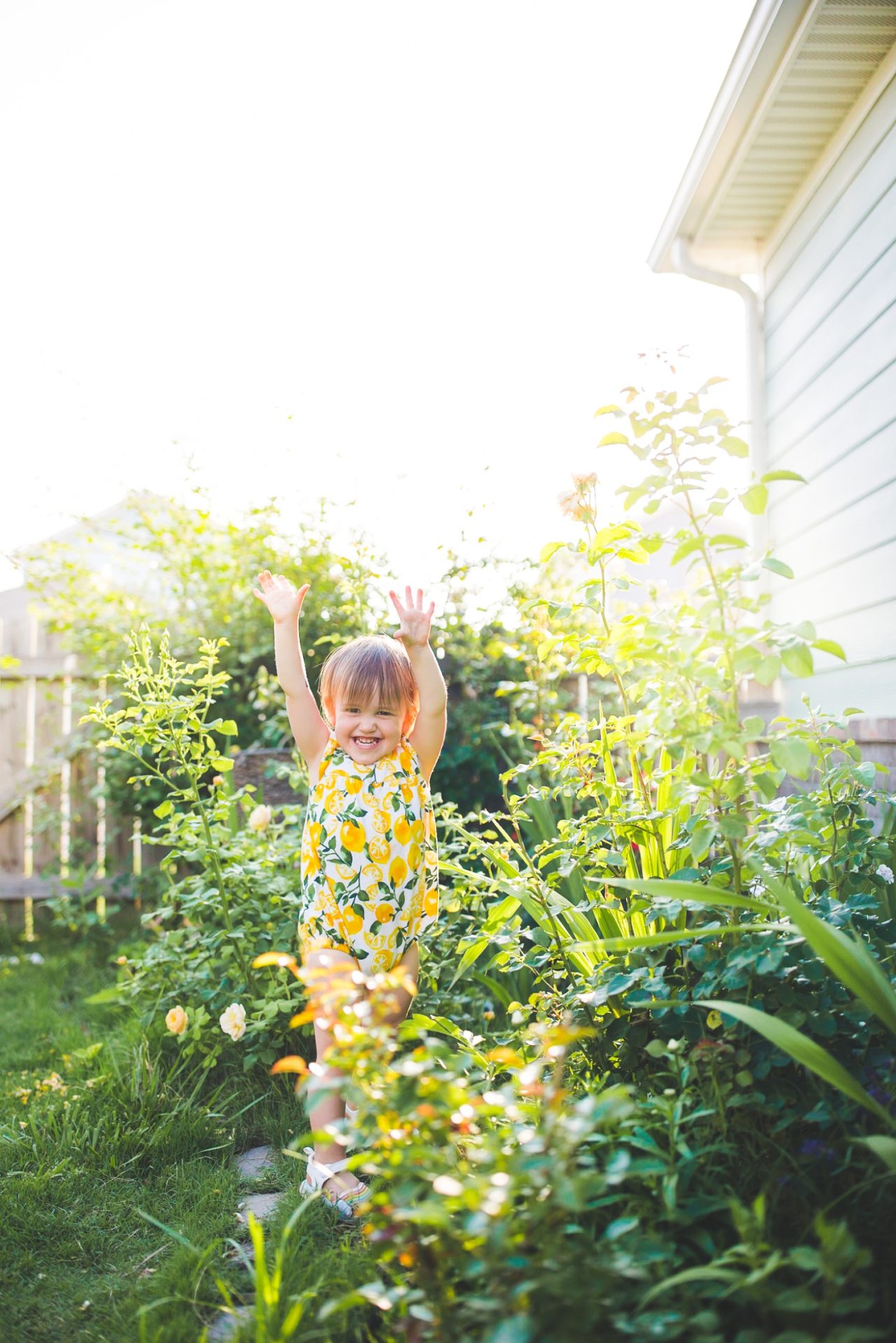 It's been so much fun! Planting the flowers, watching them grow, cutting daily bouquets – the whole creative process + all the sun is so much fun. I do hate fertilizing (so, so much) and it's been hard for me to not go spray crazy to kill all the bugs (I swear Japanese Beetles are just little devils in disguise) but it's a freaking blast! The garden makes the yard ethereal, especially when the sun is setting and my kids are obsessed! So glad Andrew was on board to build this with me! I mean, I didn't even like flowers when we got together and now he doesn't even blink when another rose bush shows up on our doorstep. Our house is literally bursting with flowers from the inside out and it's just the freaking best.
Don't believe me? Look at my little lady!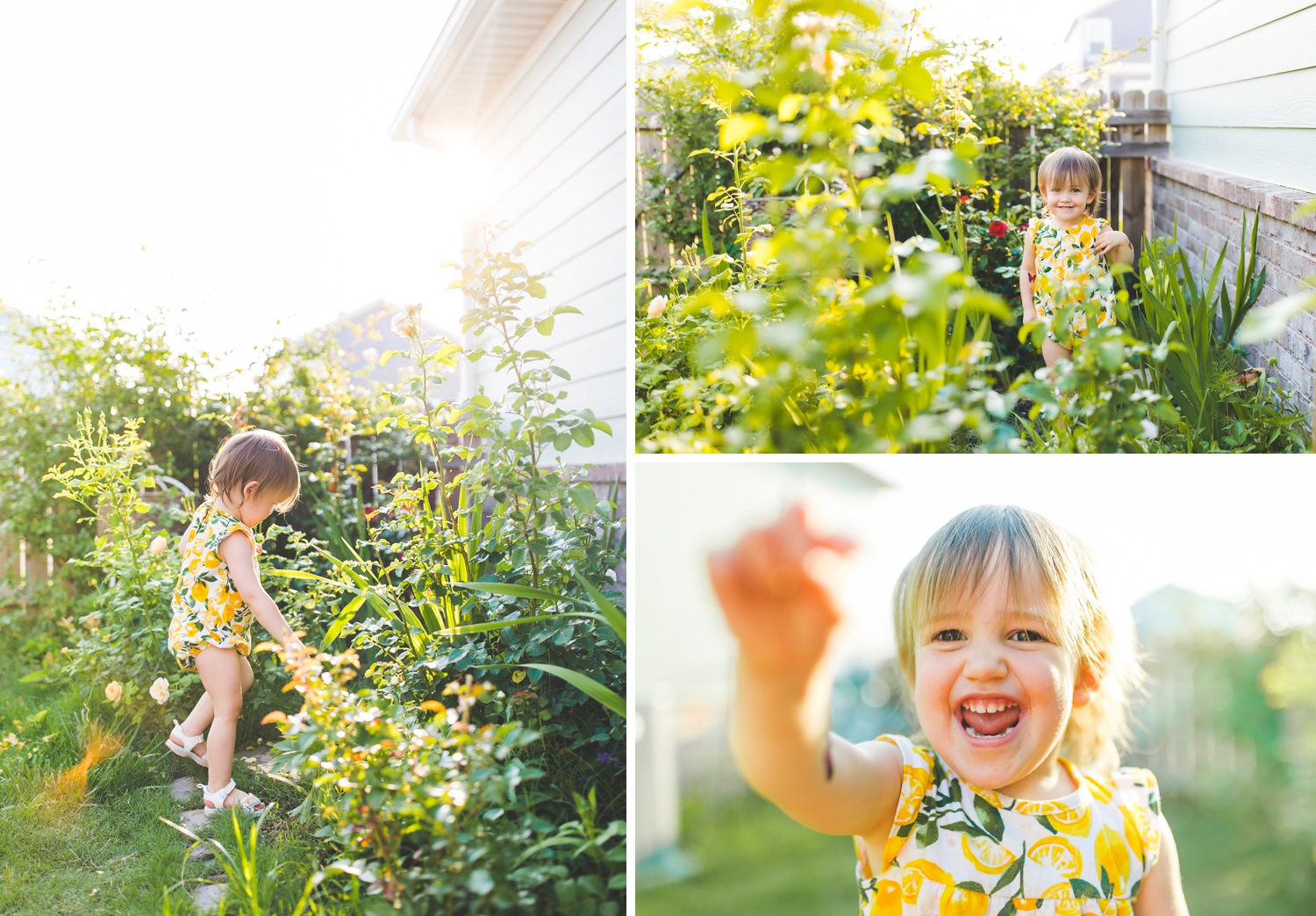 I could act like our cut flower garden is super planned out but I'll be real: It's not!
Like, I looked at some books and read some articles and drew a couple ideas on the back of an envelope once (maybe even a notebook?) and I totally picked my friend Hannah's brain a bit but mostly I just throw seeds everywhere and wait to see what grows. I'm very into the cottage garden look but our garden veers towards chaos. Sometimes I think we'll get a phone call from the HOA because we're attracting too many bees (we need to save them!) or butterflies (we need to save them, too!) or because I have too much grass growing in my flower beds but, like, if I plant more flowers, won't that eventually take care of the grass? It will in my book! I've just got to be patient, right?
Anyway! I'm heading straight into off topic town but I freaking love our cut flower garden. I freaking love that I have a rad husband that does the heavy lifting when I decide I need a new walkway or patio and I freaking love that my kids scattered sunflowers and zinnias all over the flower beds. Our yard is like a magical fairy forest smack dab in the middle of Fayetteville and I love these photographs of our little Popzilla! In these photos, you'll see a Roald Dahl rose, an Emily Bronte rose, the start of a Quicksilver rose, a survivor of a Hot Cocoa rose (poor guy had to be cut to the ground after last winter's freeze!) and, biggest + best of all, you'll see my pride and joy: My New Dawn rose. She's a beast.
So! Sit yourselves down and grab your favorite coffee: It's time to see Poppy being adorable in our backyard garden. Love this girl, love these photographs, and love that good golden hour sunlight. Here's to more summer nights spent among the flowers!
P.S. Yes. 100% I started this garden so I didn't have to buy flowers so much.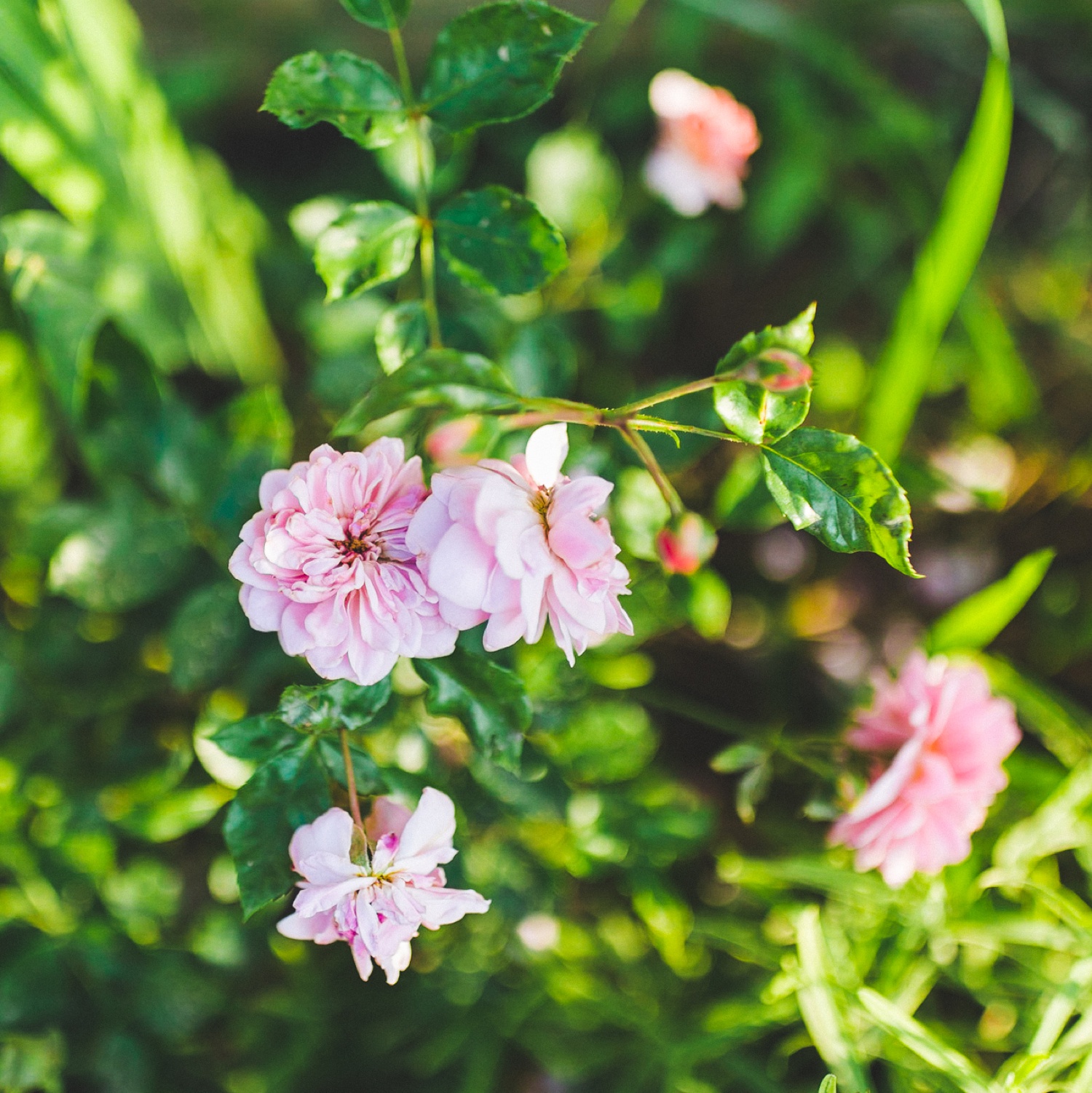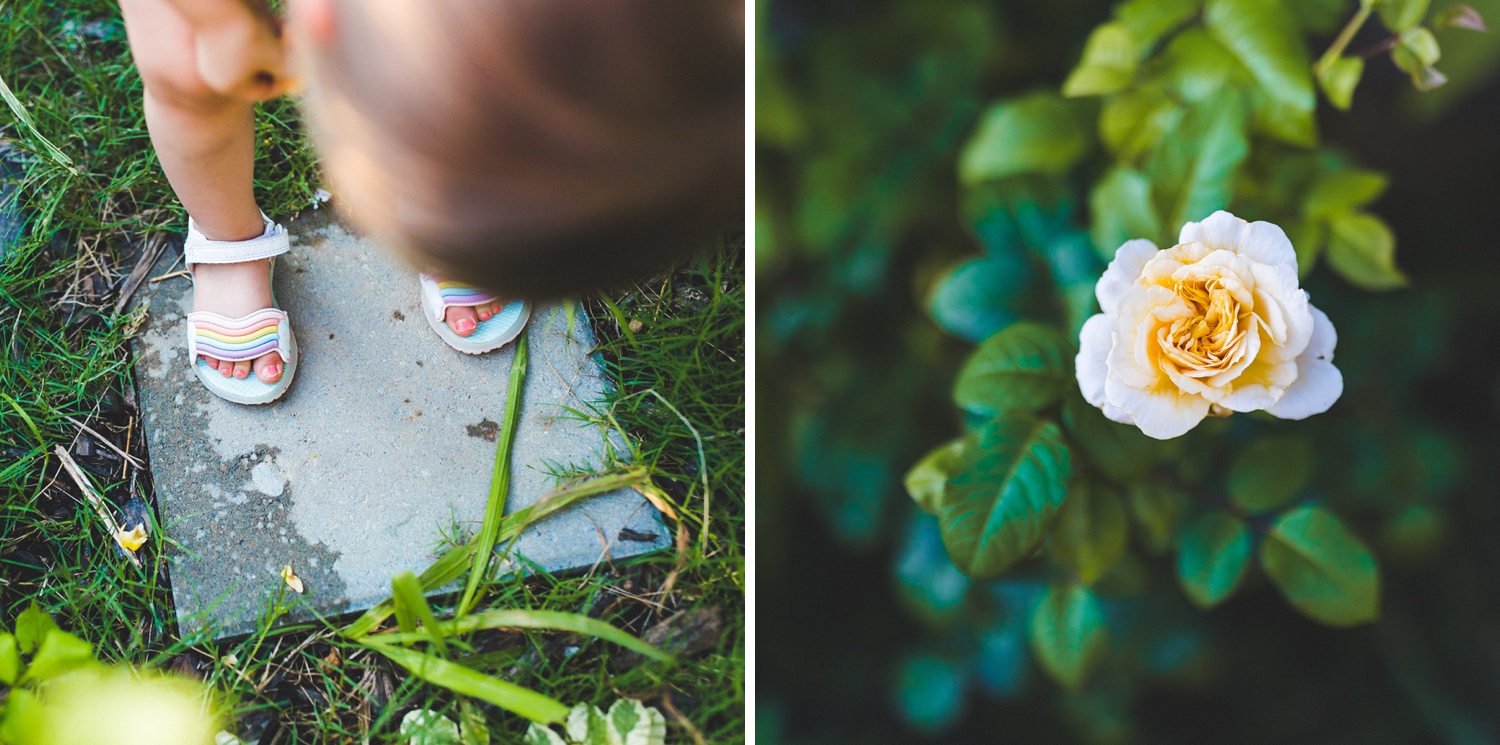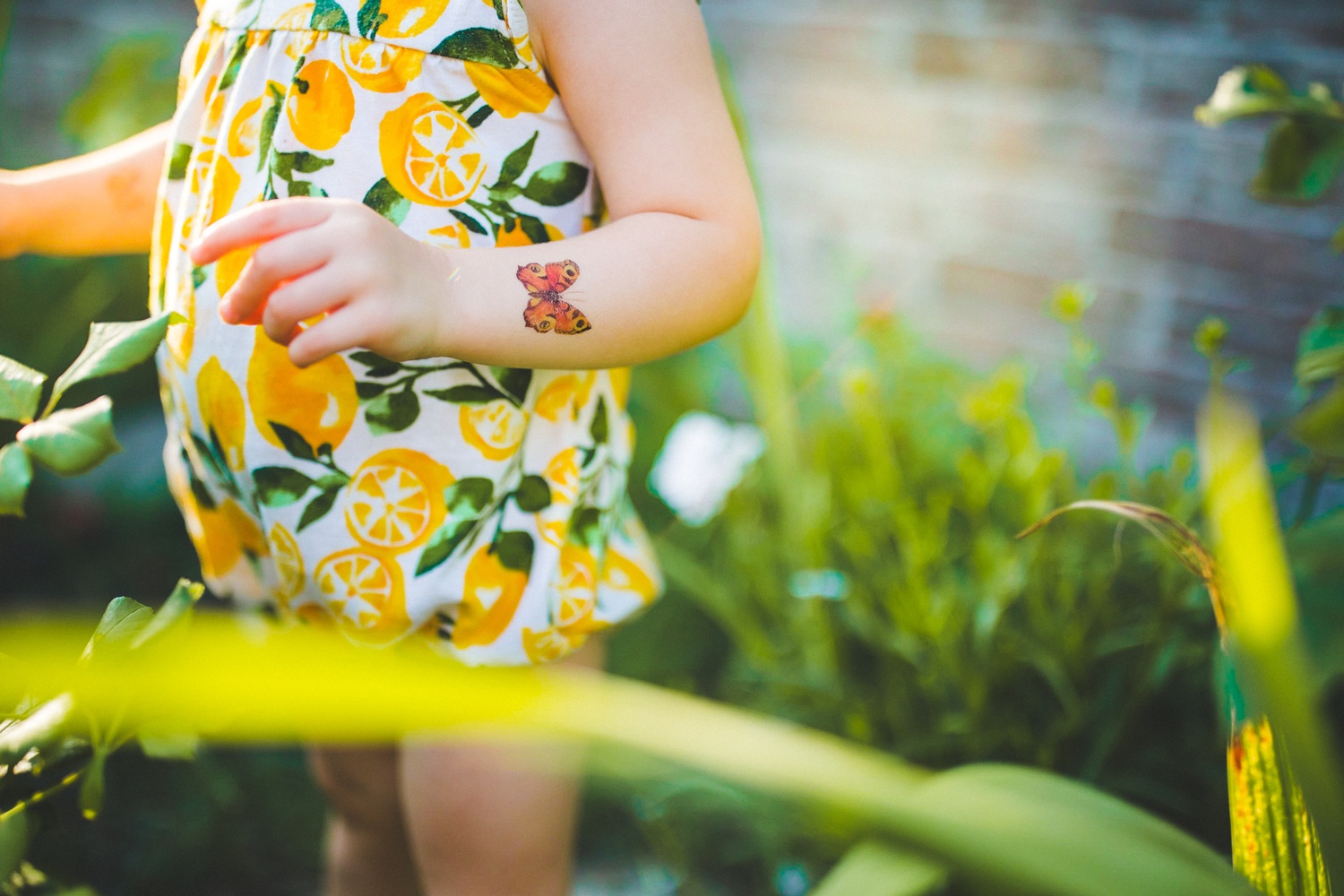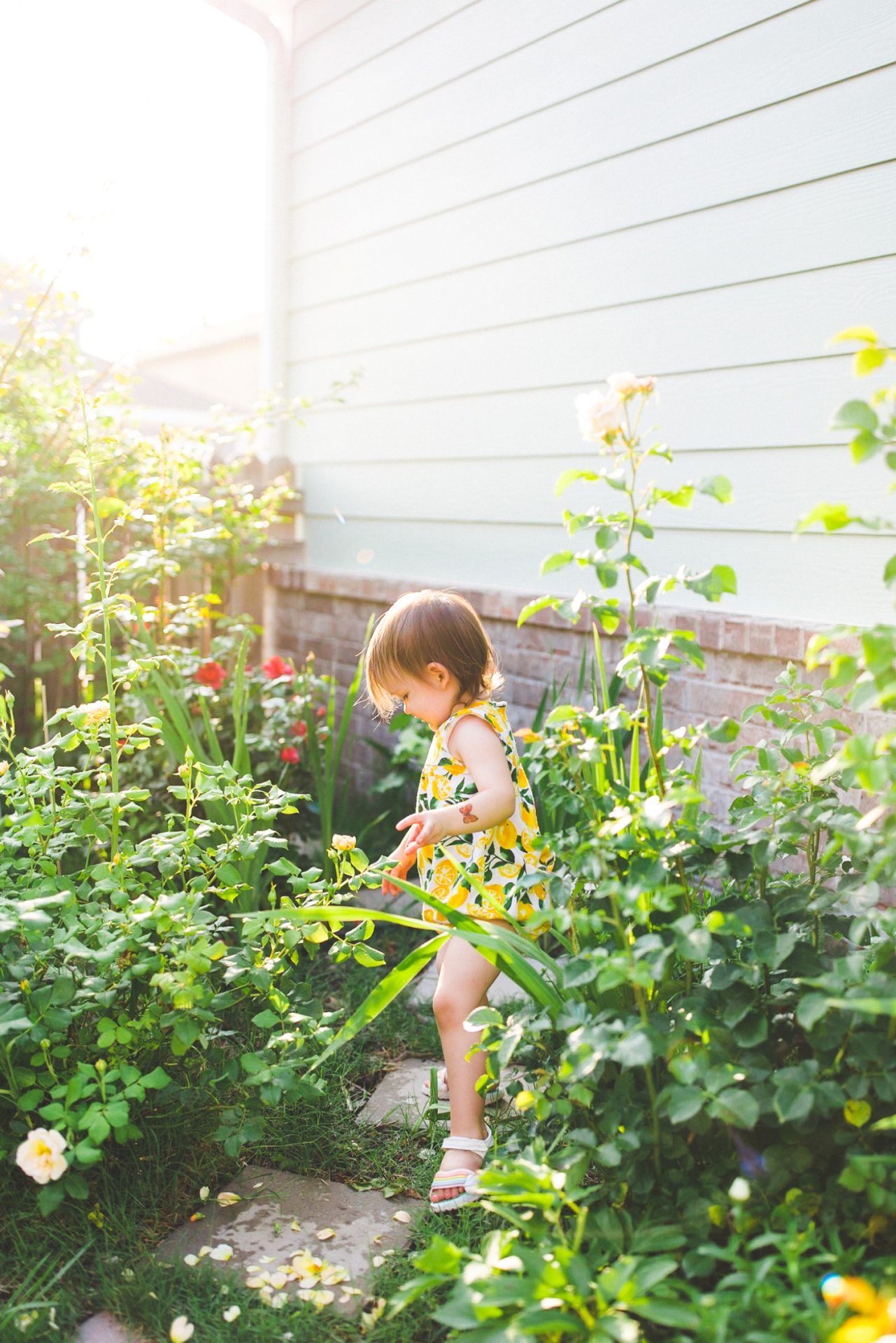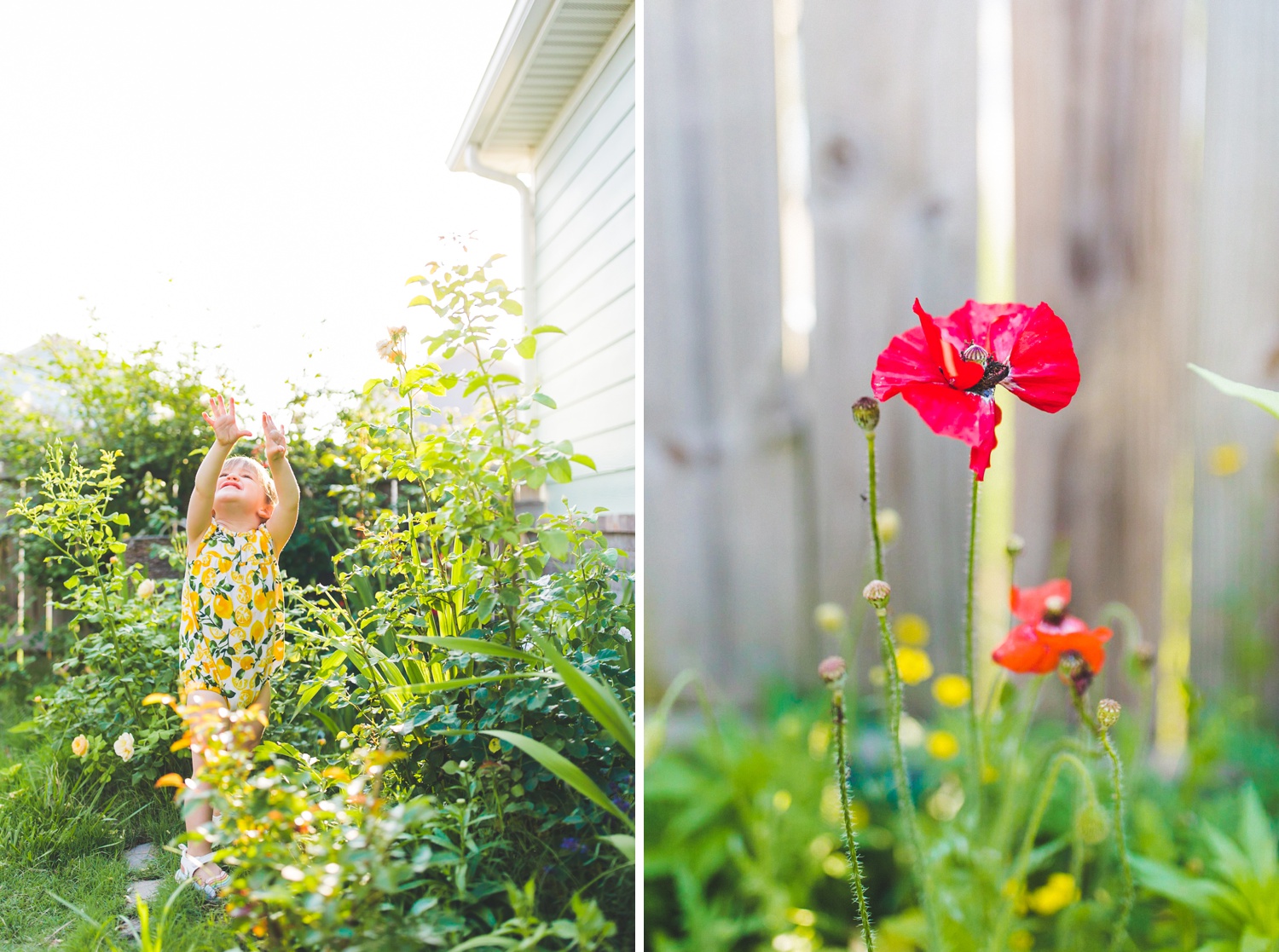 Weddings | Engagements | Seniors | Families | Personal