I never saw New York City until I was twenty-nine years old but, in the past year and a half, I have totally fallen in love with it! I love the city and the sounds and the chaos and, in October, I had the most amazing time photographing Heather and Trevor's engagement session.
Not even going to lie, it was a total dream come true!
I've known of Heather for, like, the longest time. I grew up with her sister Amanda – our lockers were side by side from seventh grade to senior year! – and always knew of her because I knew Amanda and it has been so fun getting to know her more over the past couple of months. She is the best!
And even better? Heather and Trevor are a dream! Like Donna and Matt, their meet cute story is straight out of an awesome movie. They lived across the country, met at their best friends' wedding (right?!) and a few weeks and a ton of phone calls later, Trevor found himself in New York and that was that! Now they're ENGAGED! These two are so fun and energetic and I am so pumped for them and so thrilled to be their wedding photographer. Like, I want to write a bunch more but also I'm dying to share the photographs so I'll go with that instead. Love these photographs so much!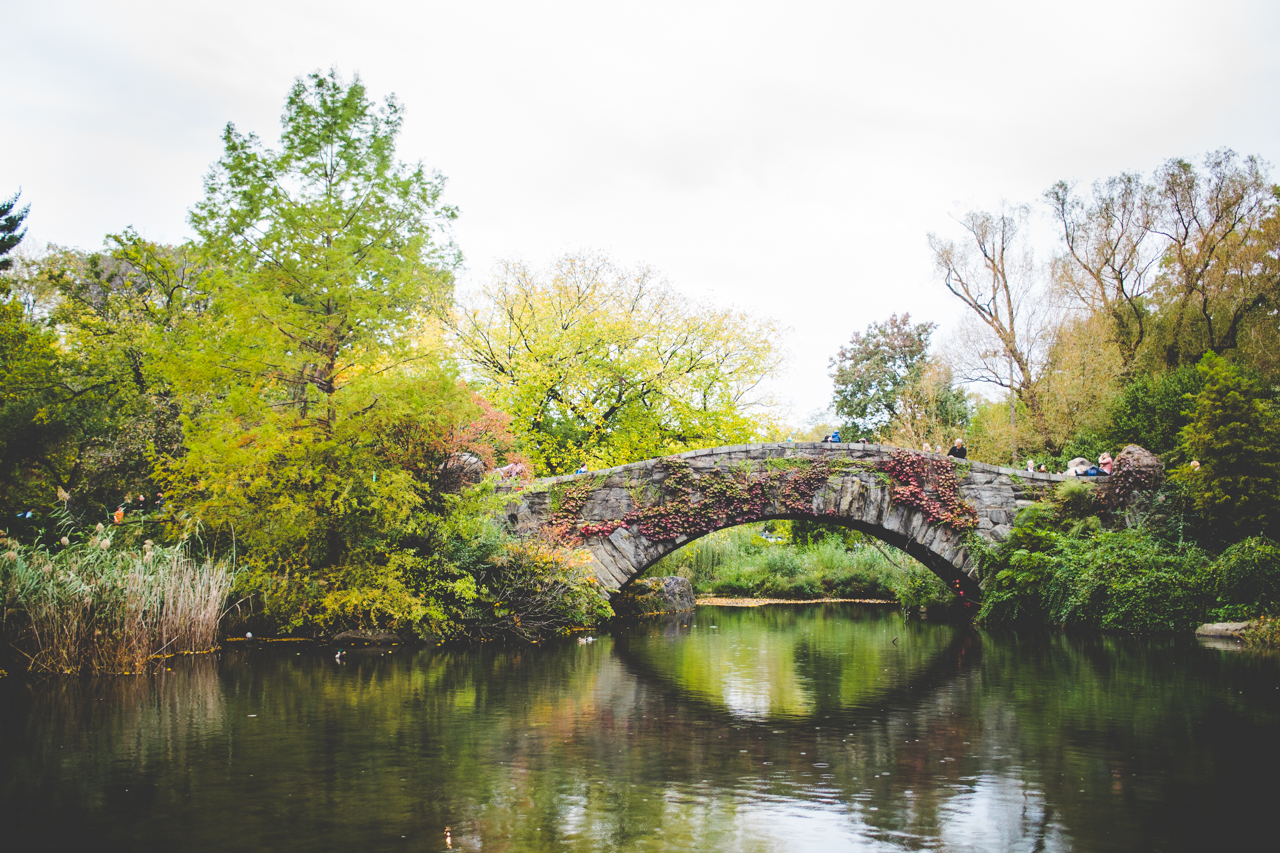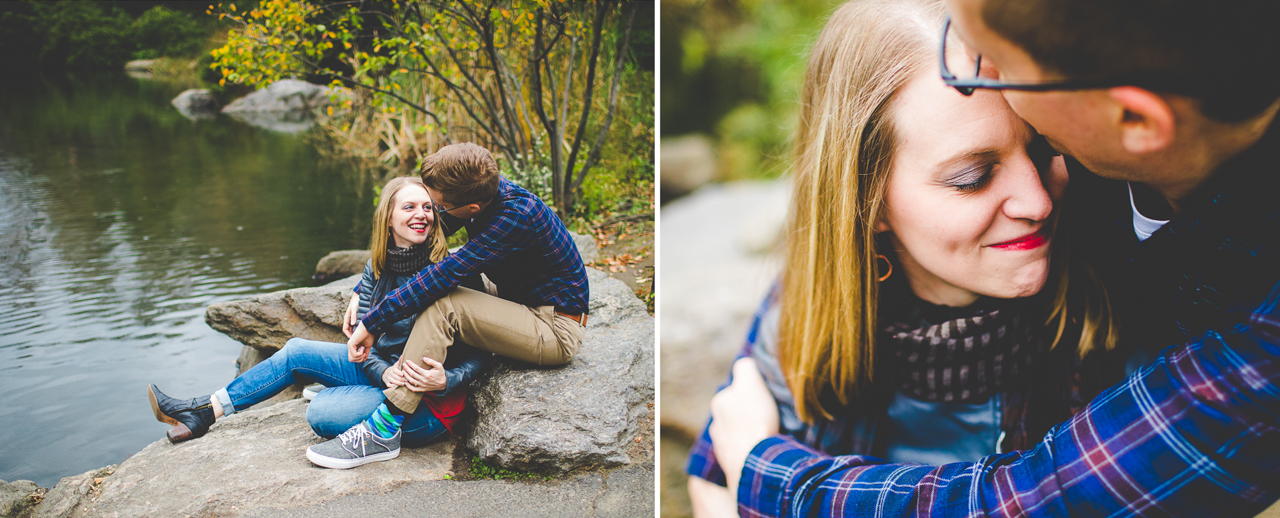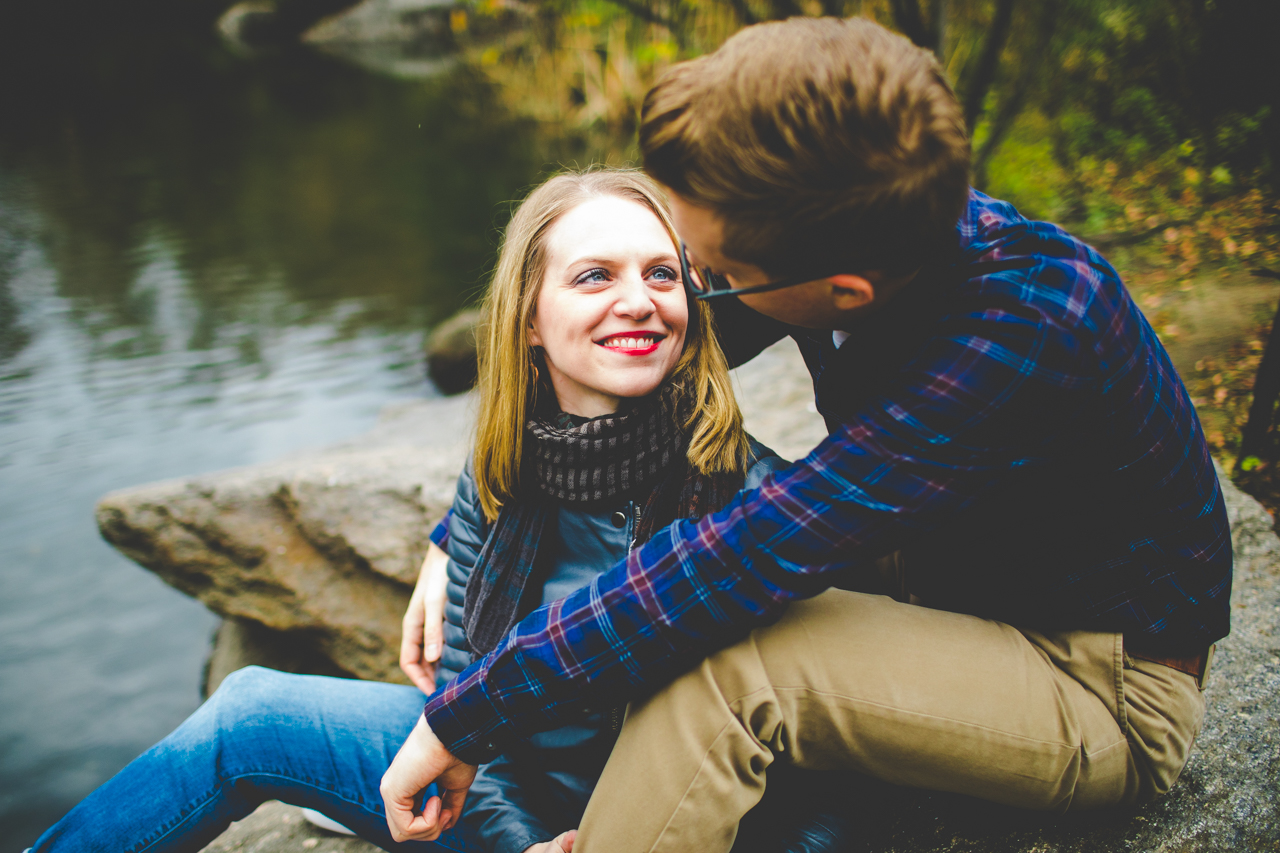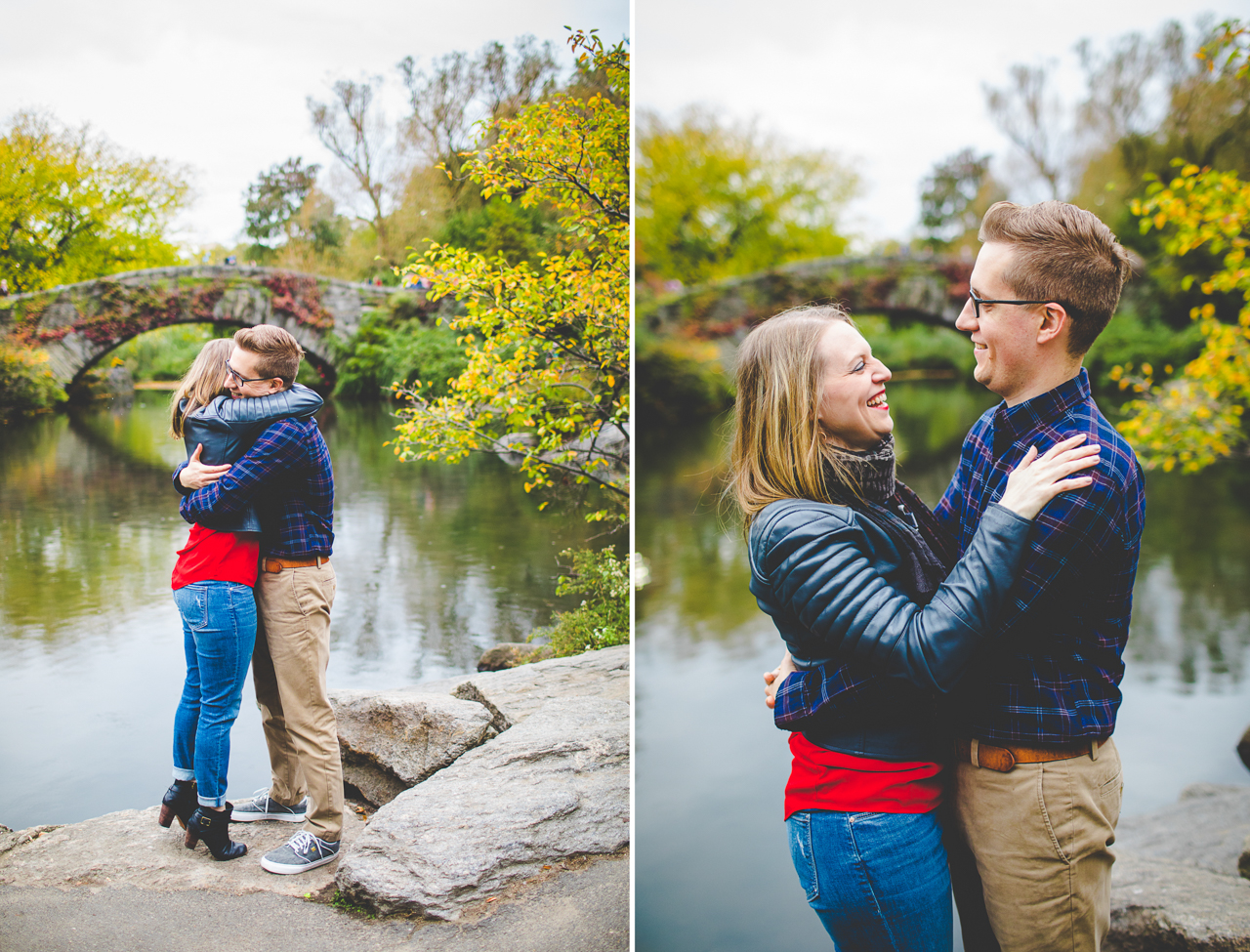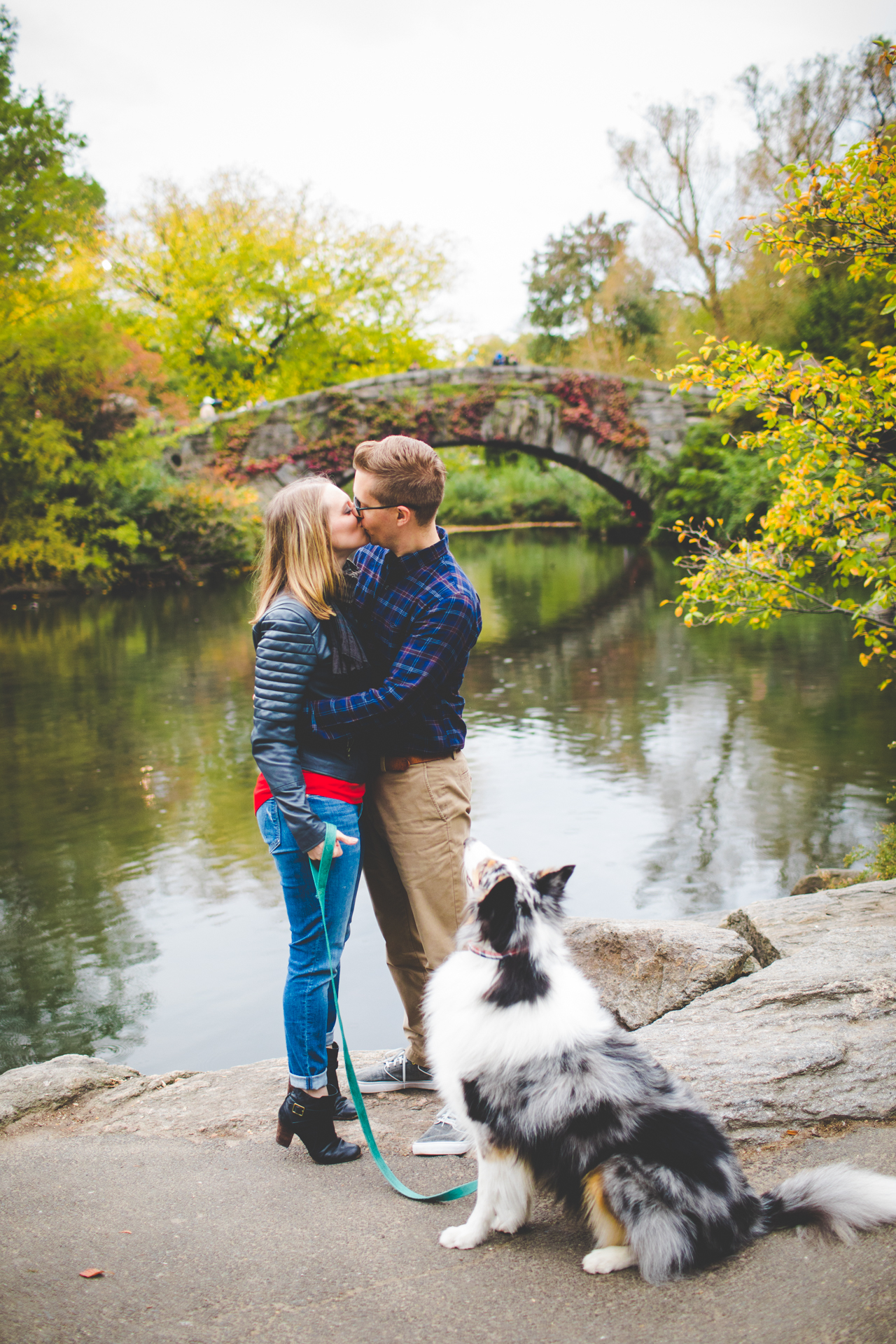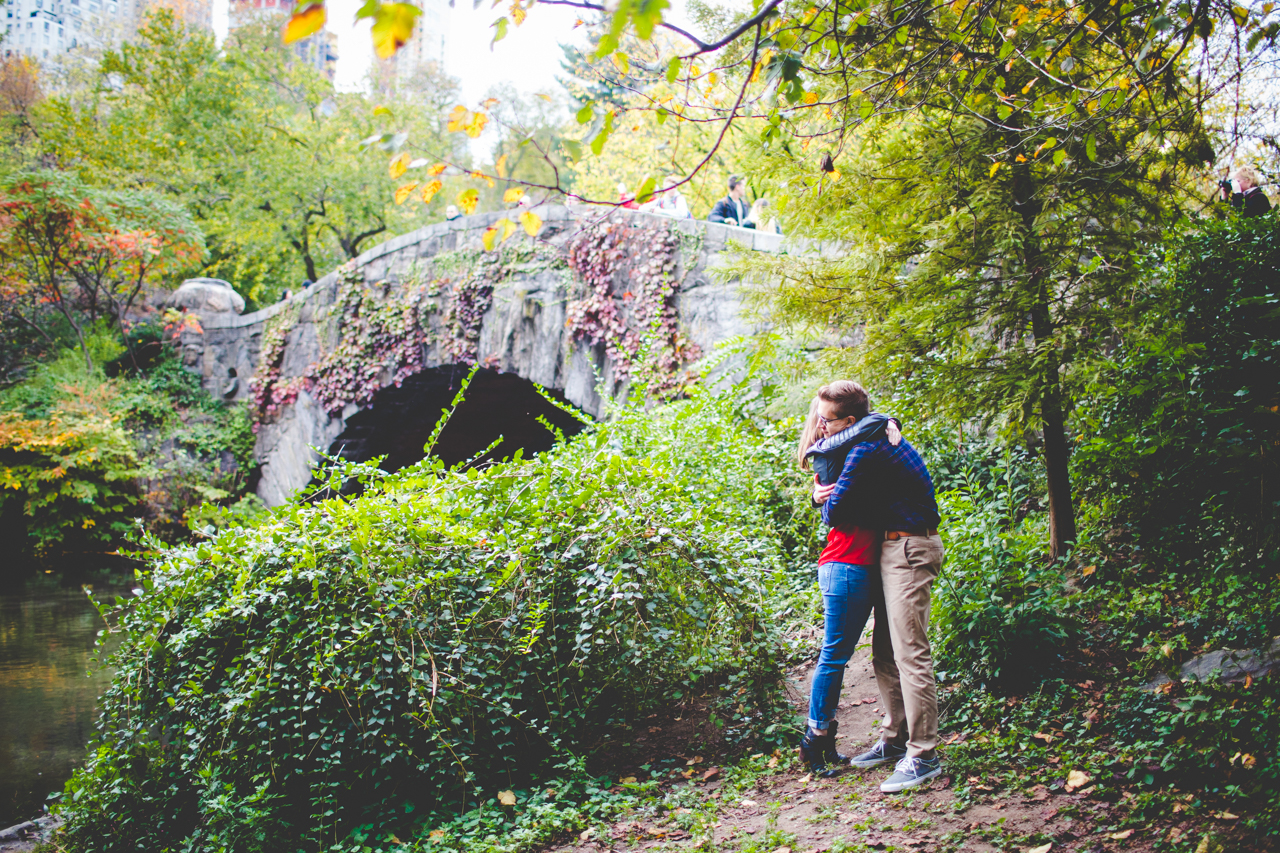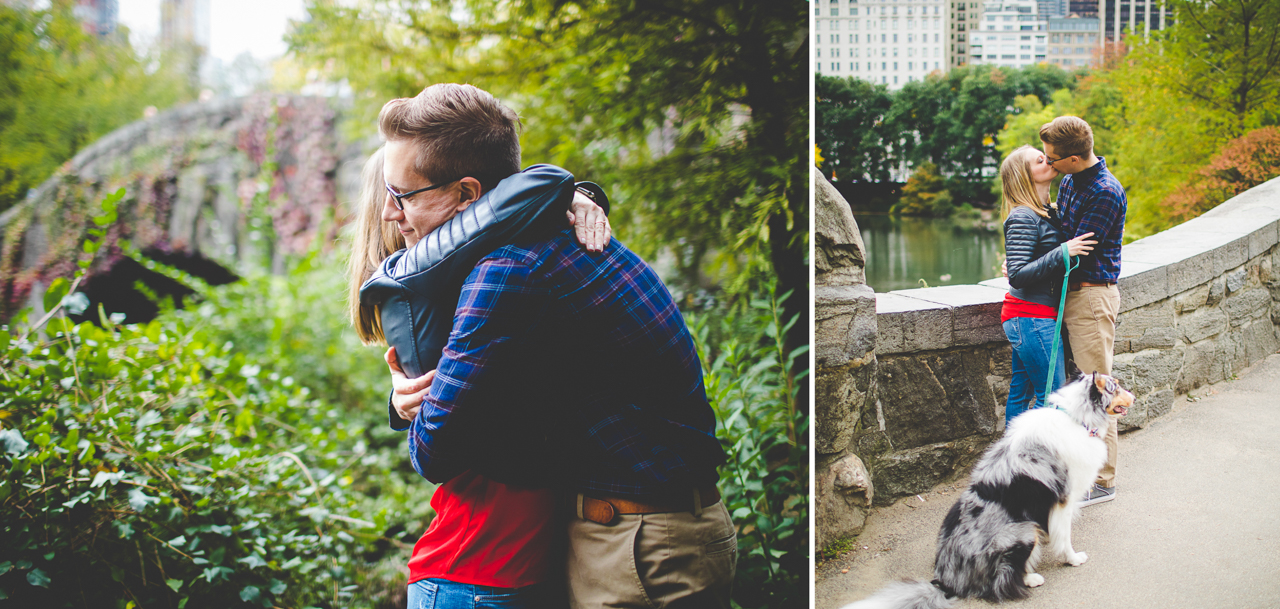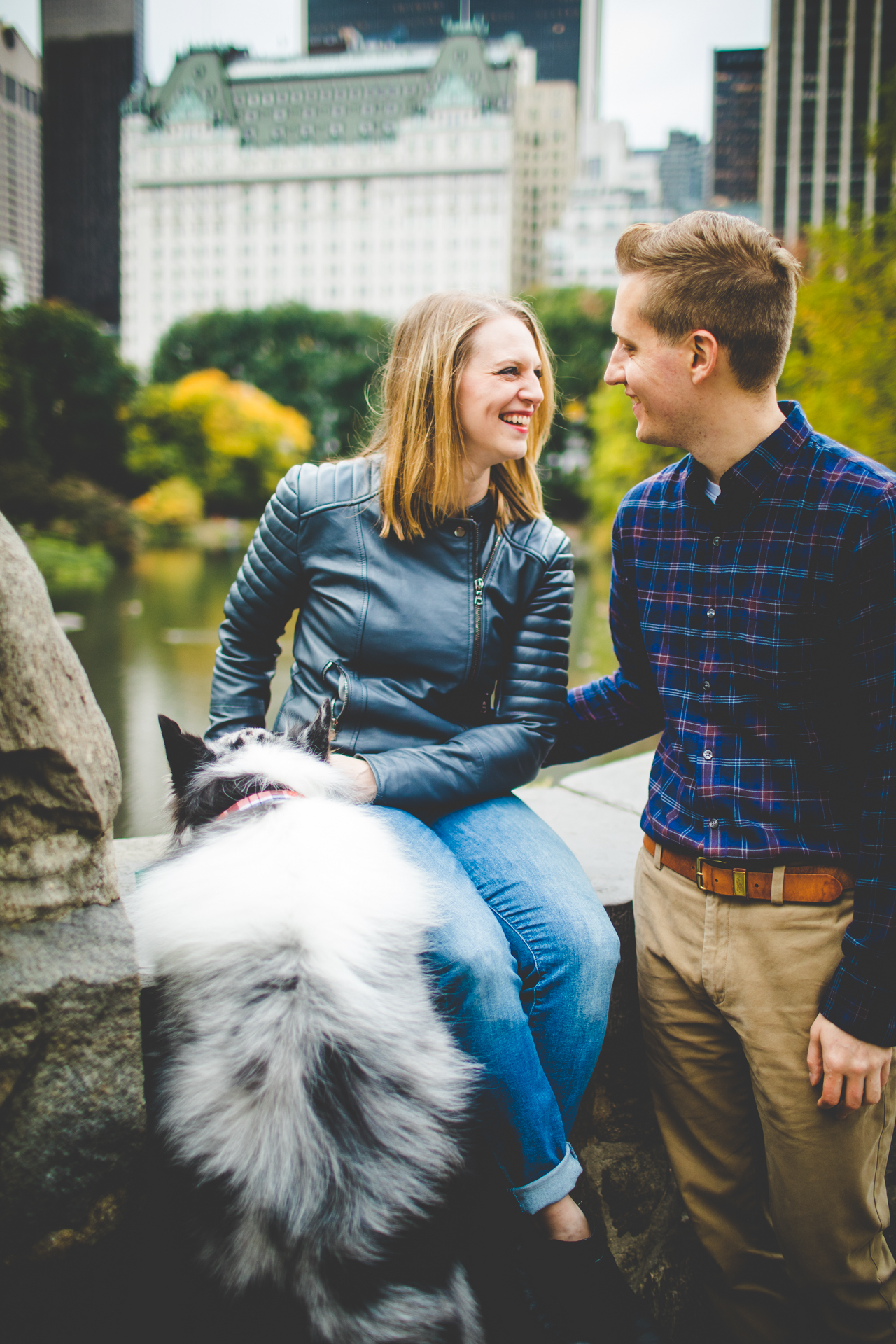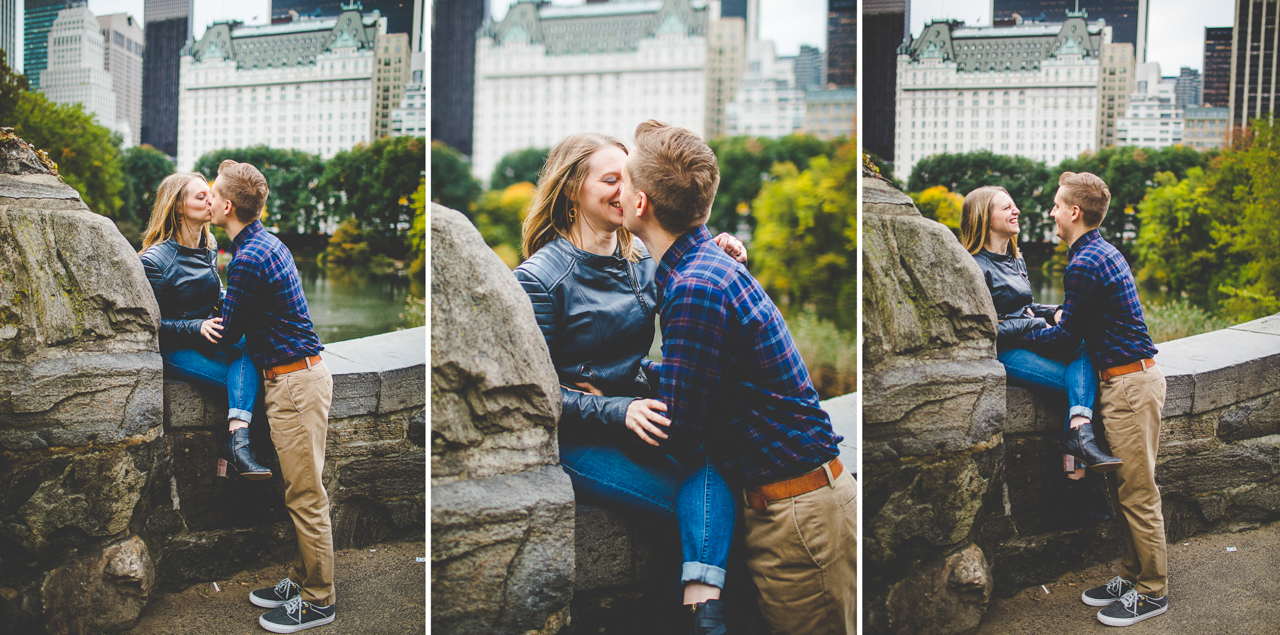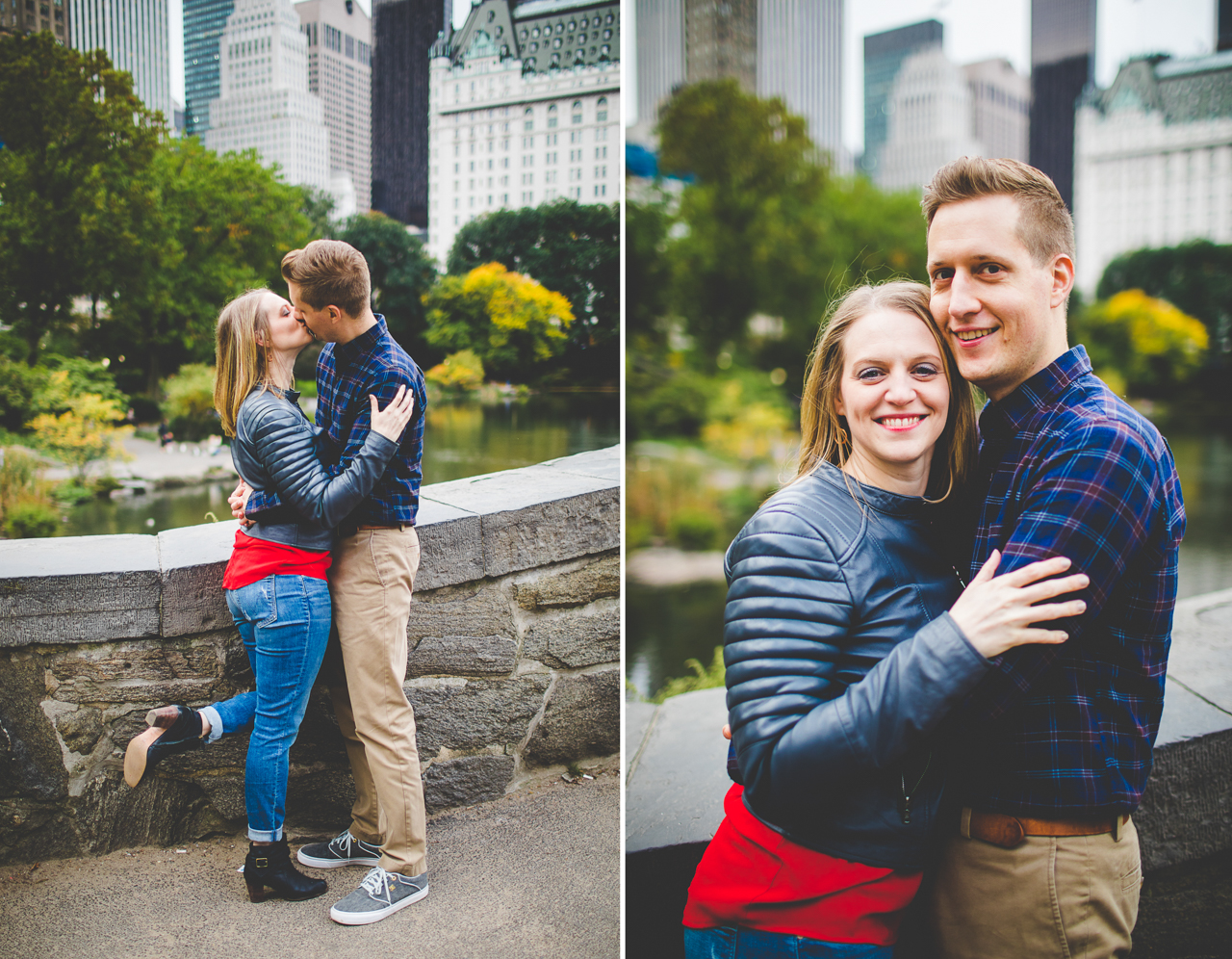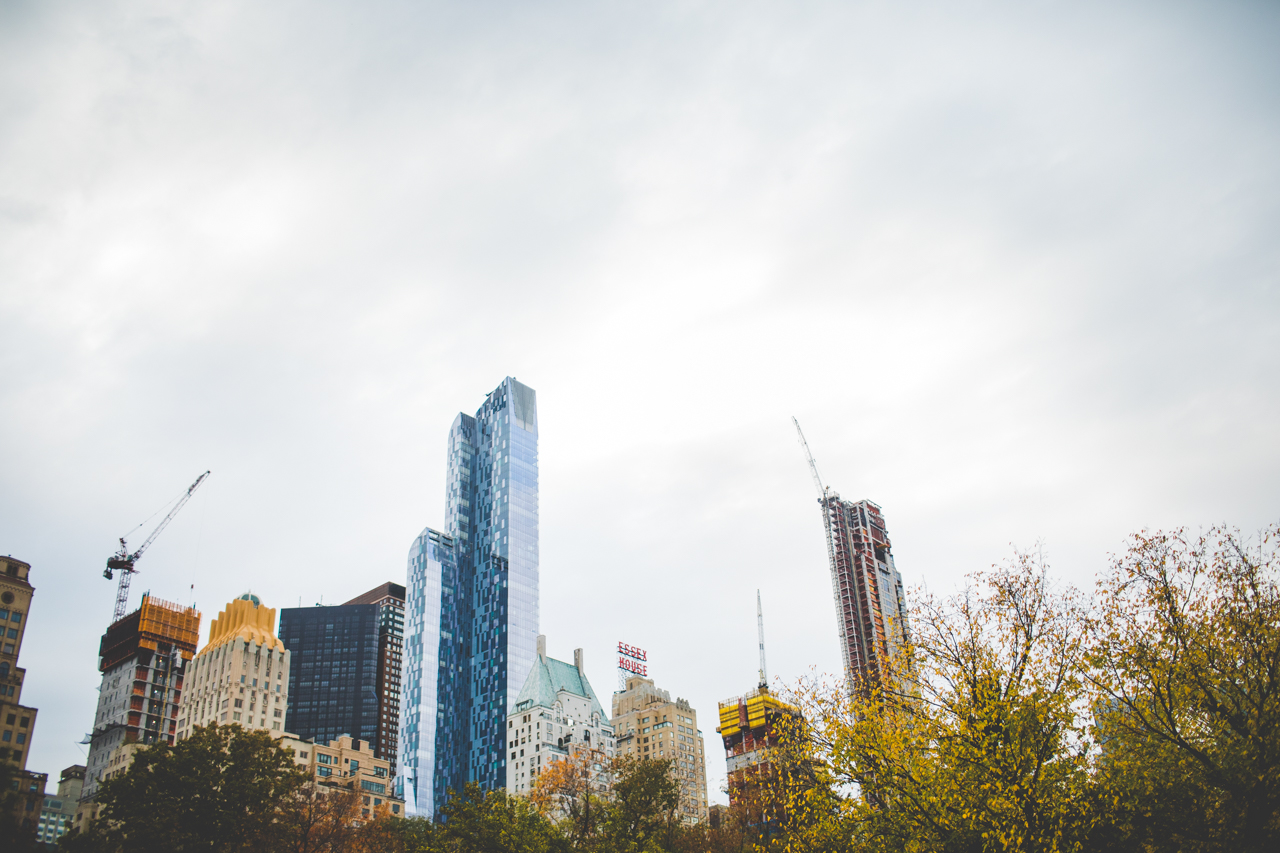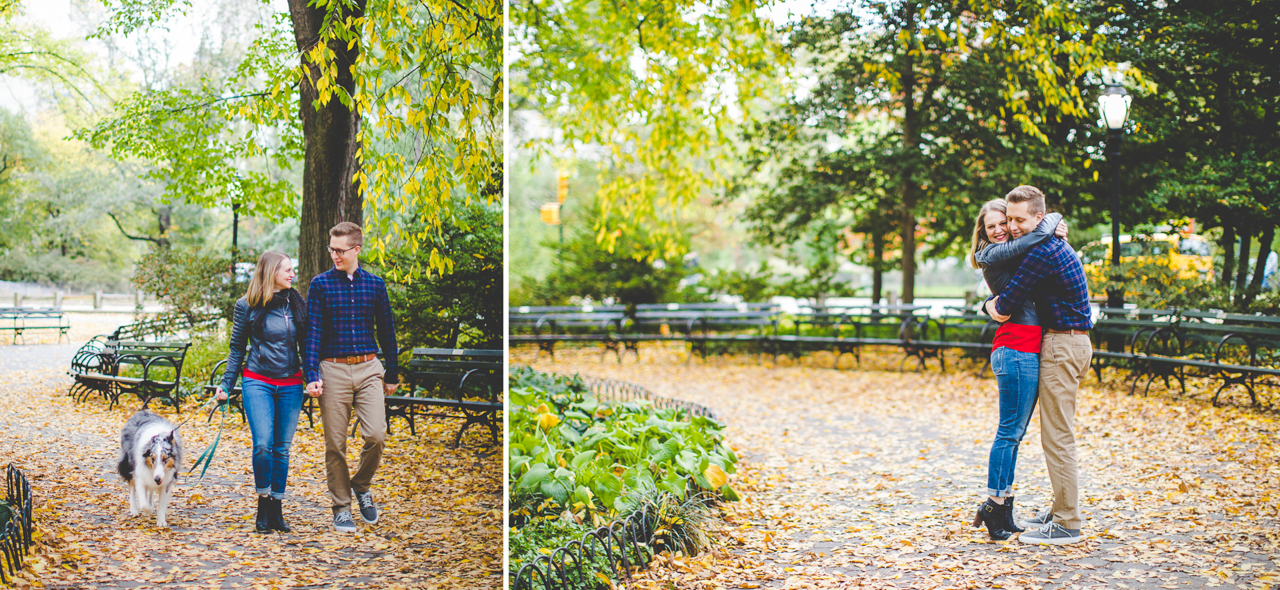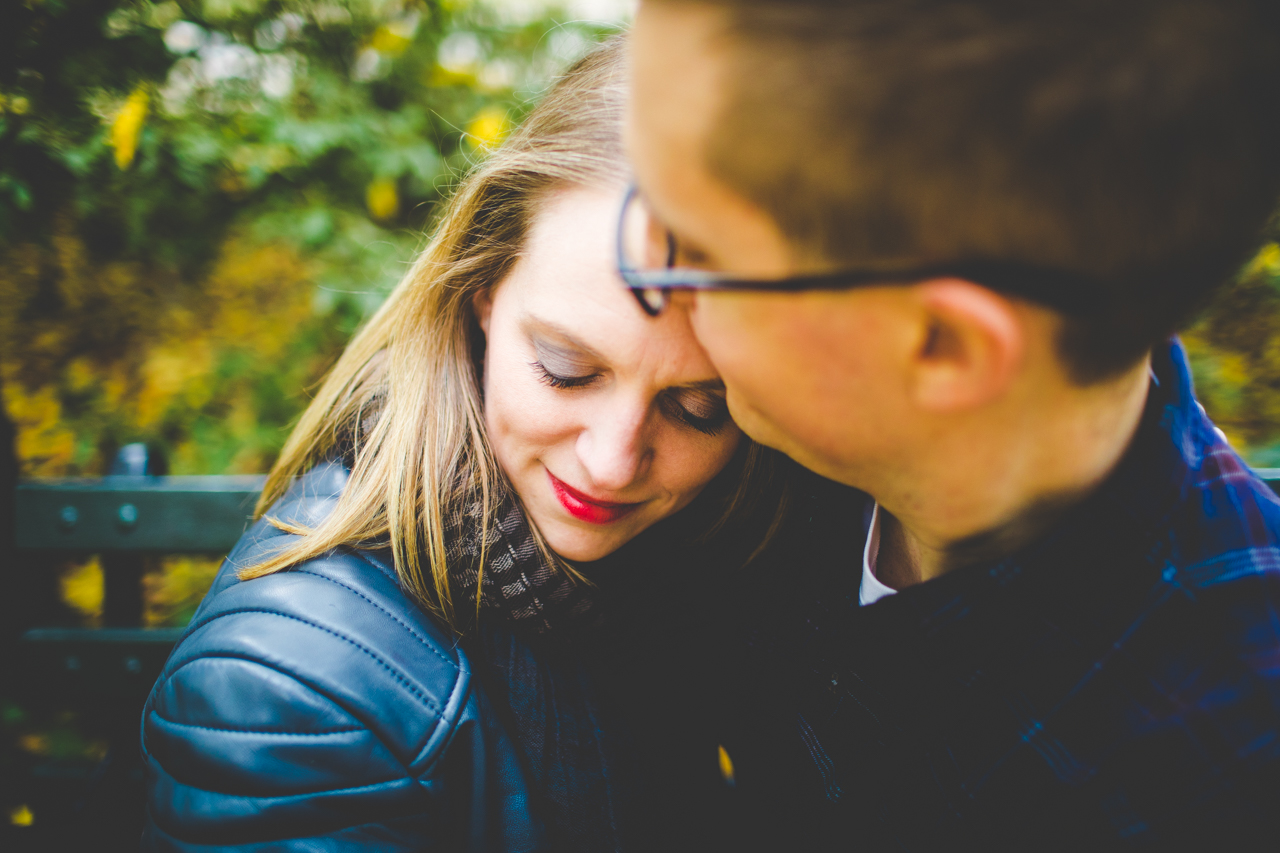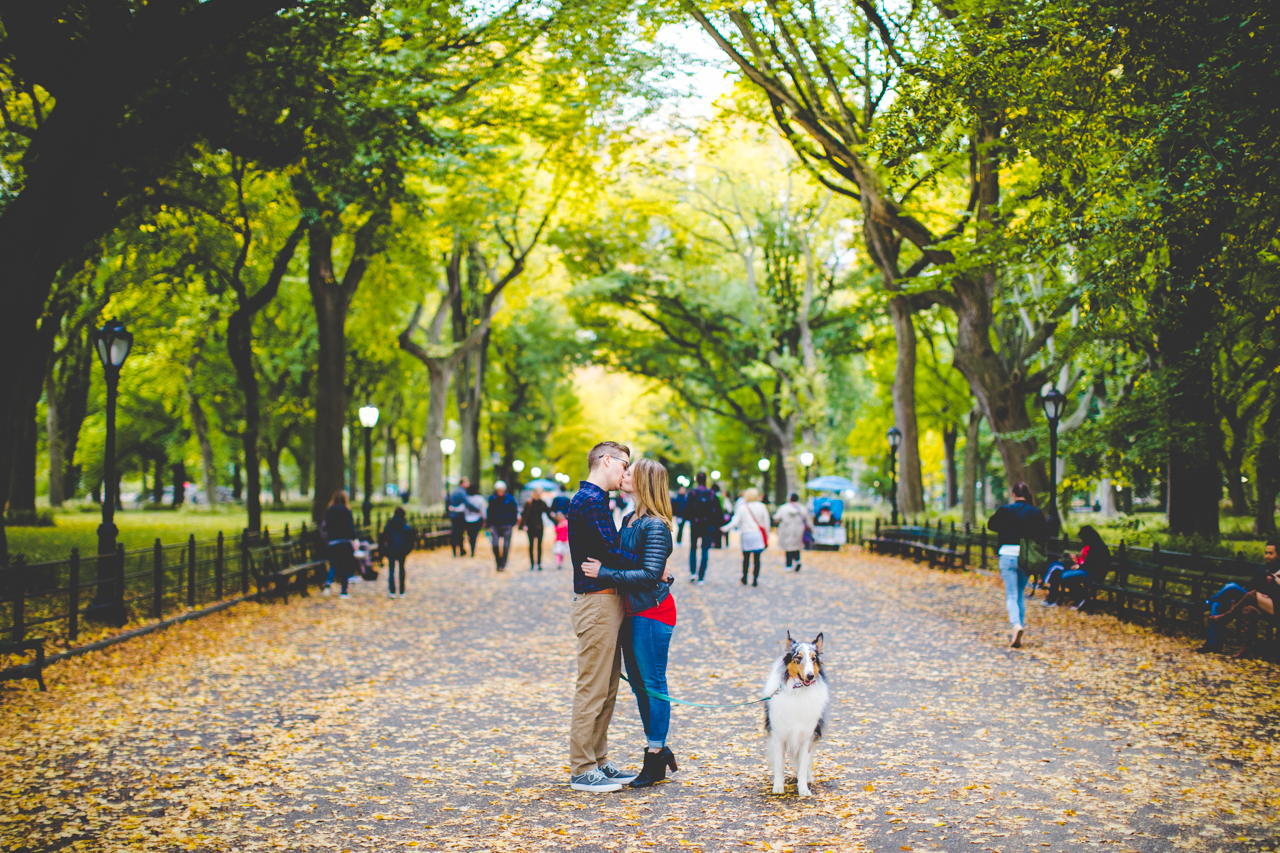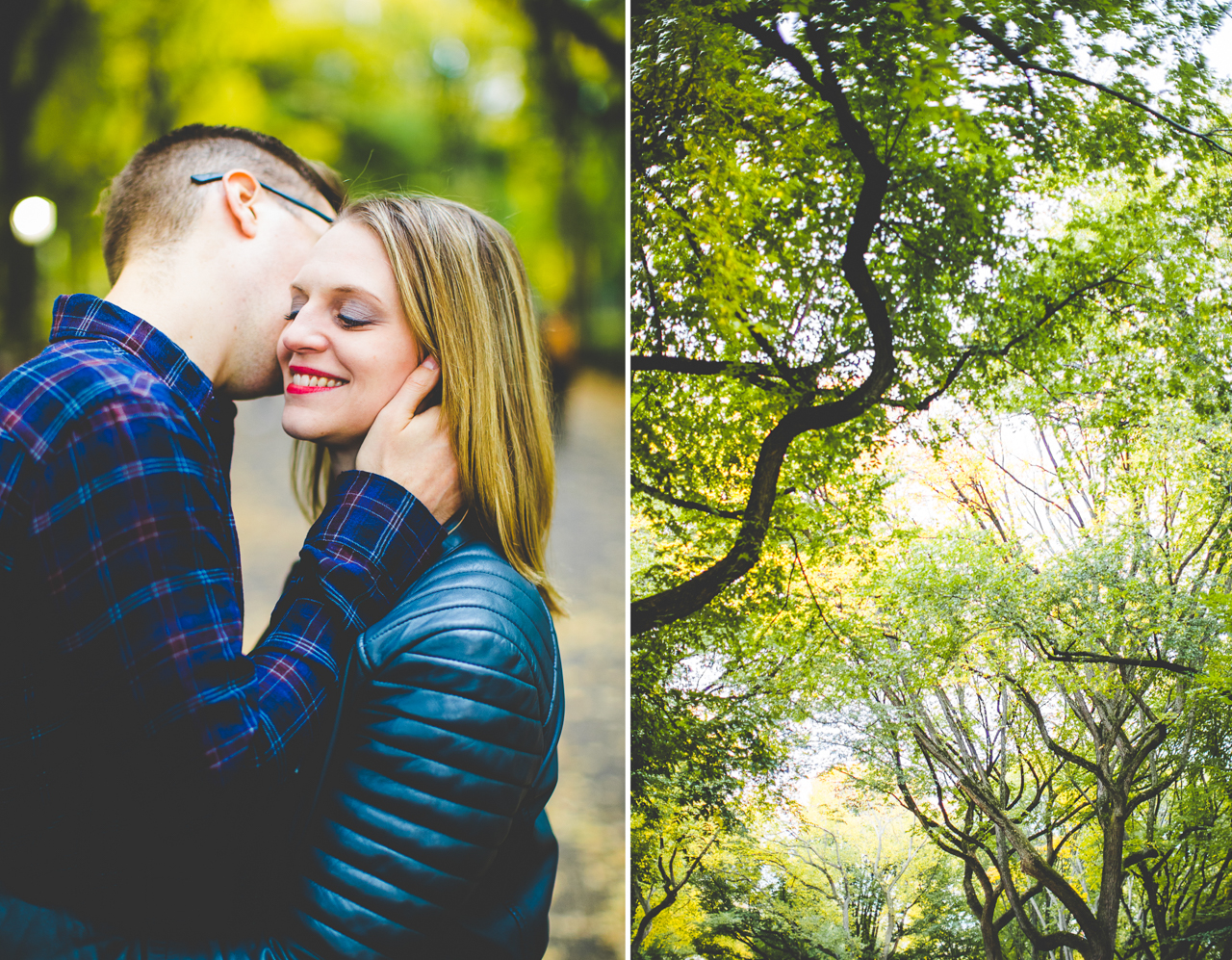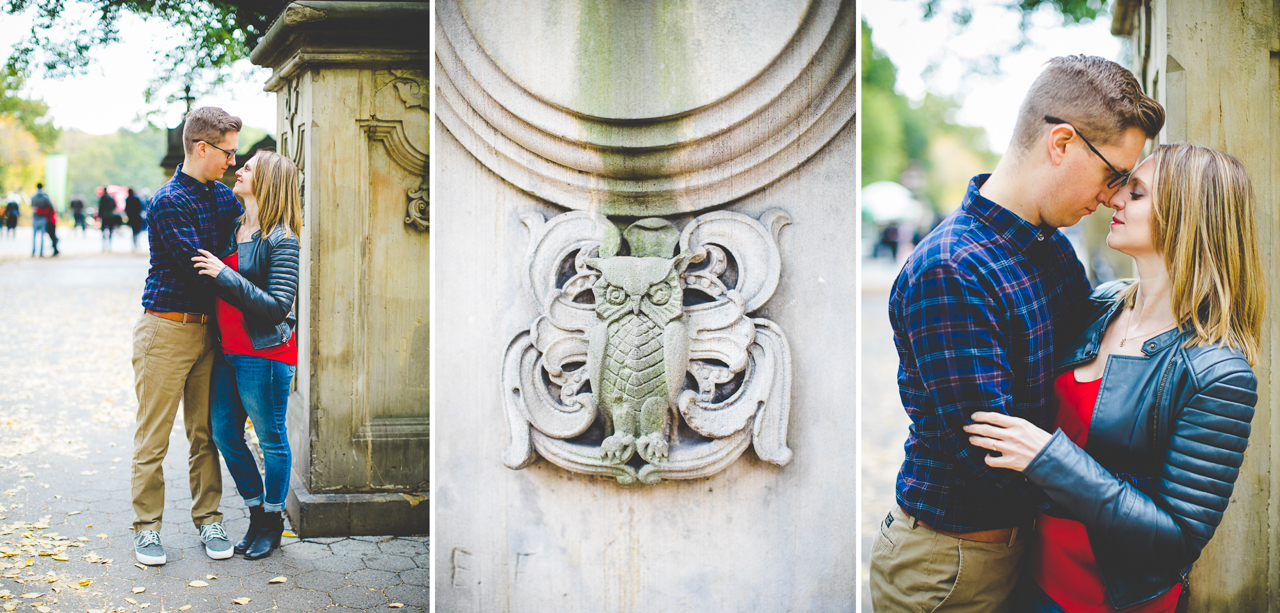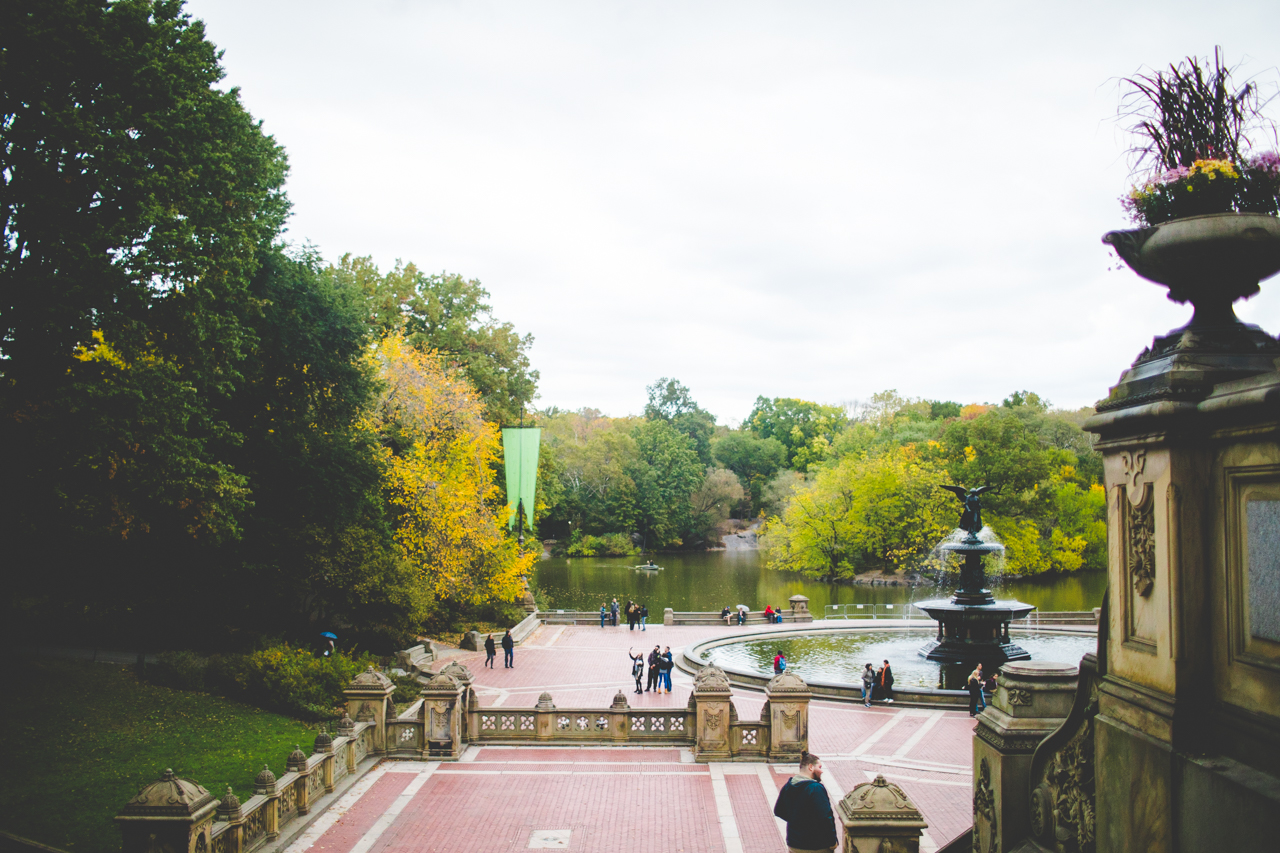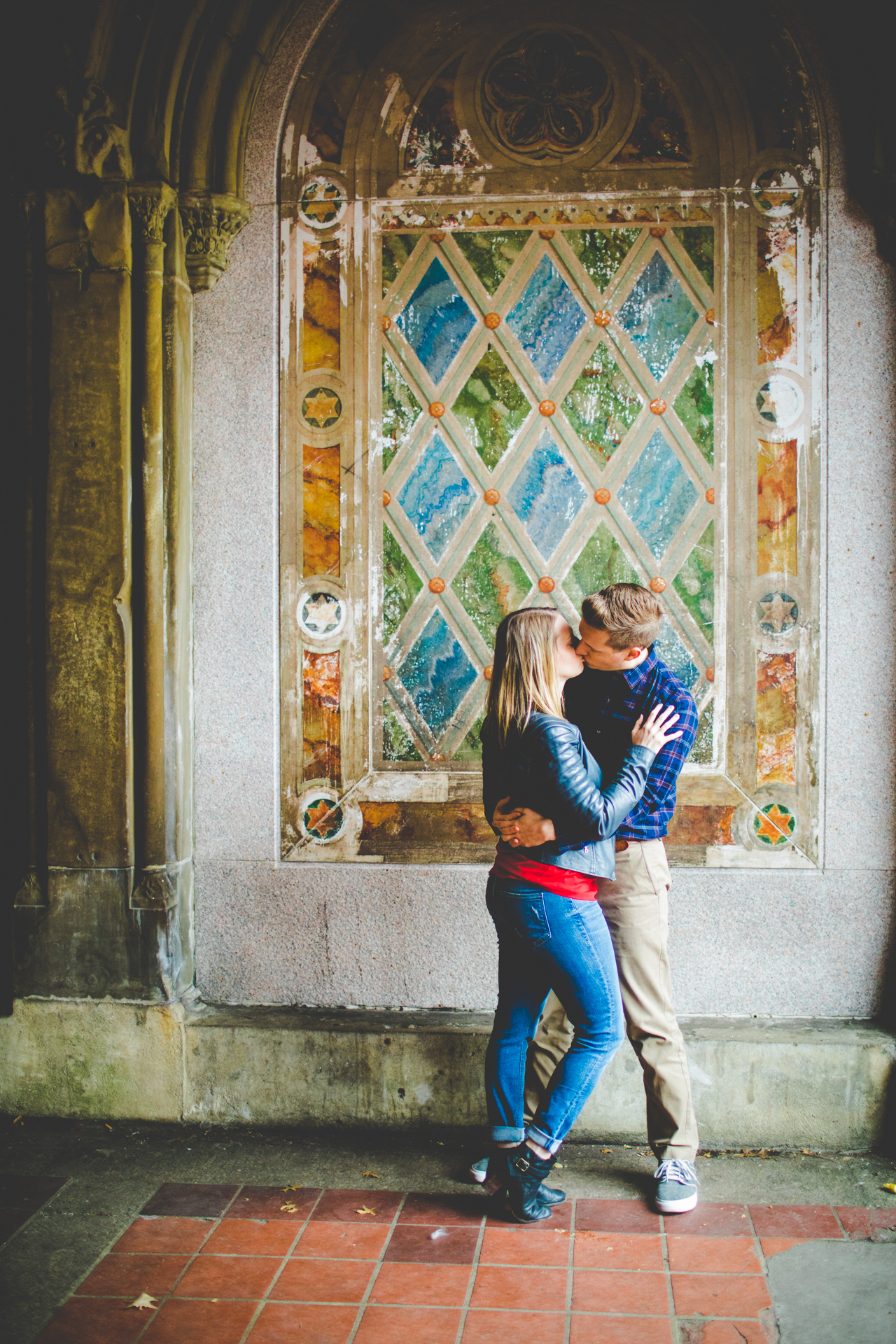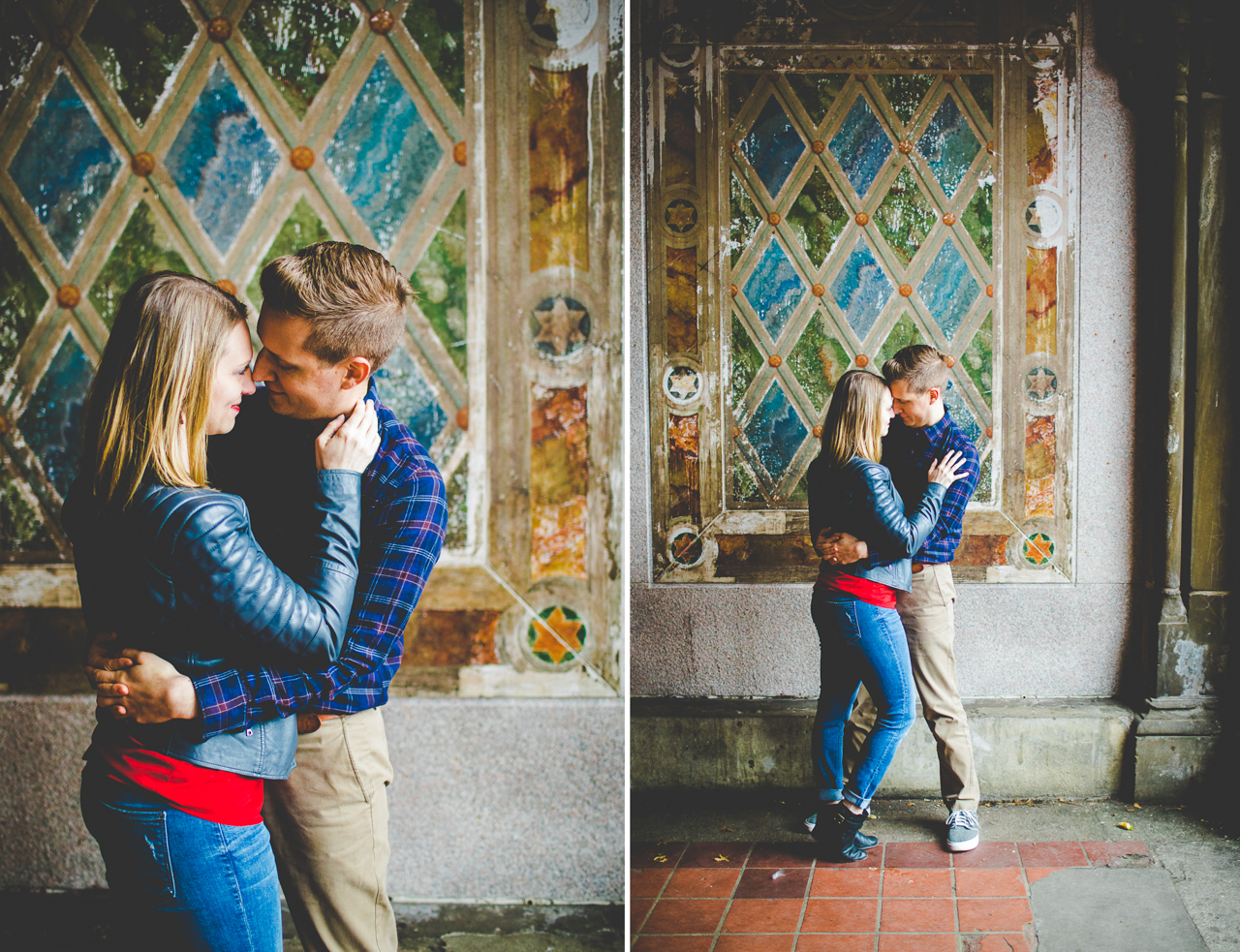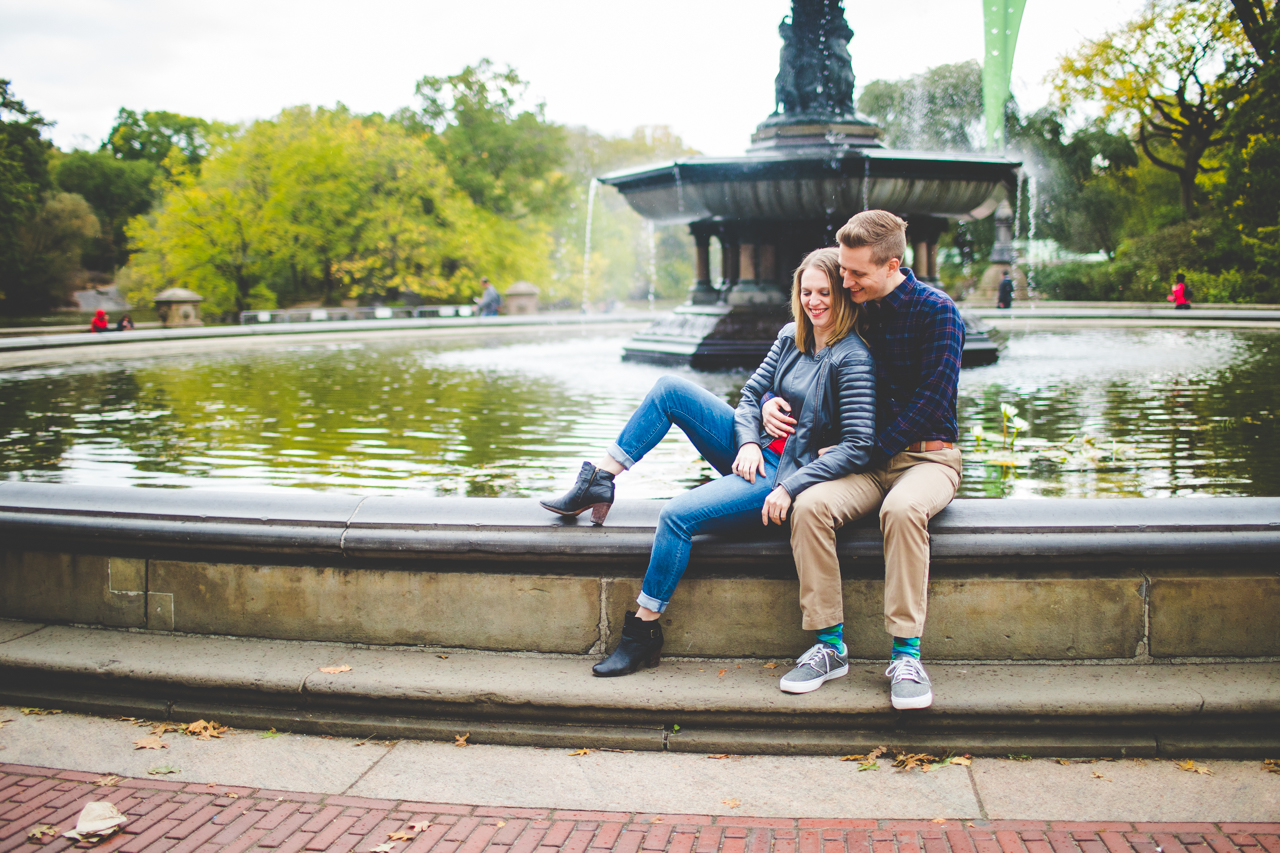 After Central Park, we hopped on the subway and found ourselves in Brooklyn!
The day of our session was kind of drab and cloudy and rainy but, when we got to Brooklyn, the sky had cleared and we got the most amazing sunset! I love when that happens – rainy day sunsets are my very favorite! – and, two months later, I still can't get over how magical these are. Love them!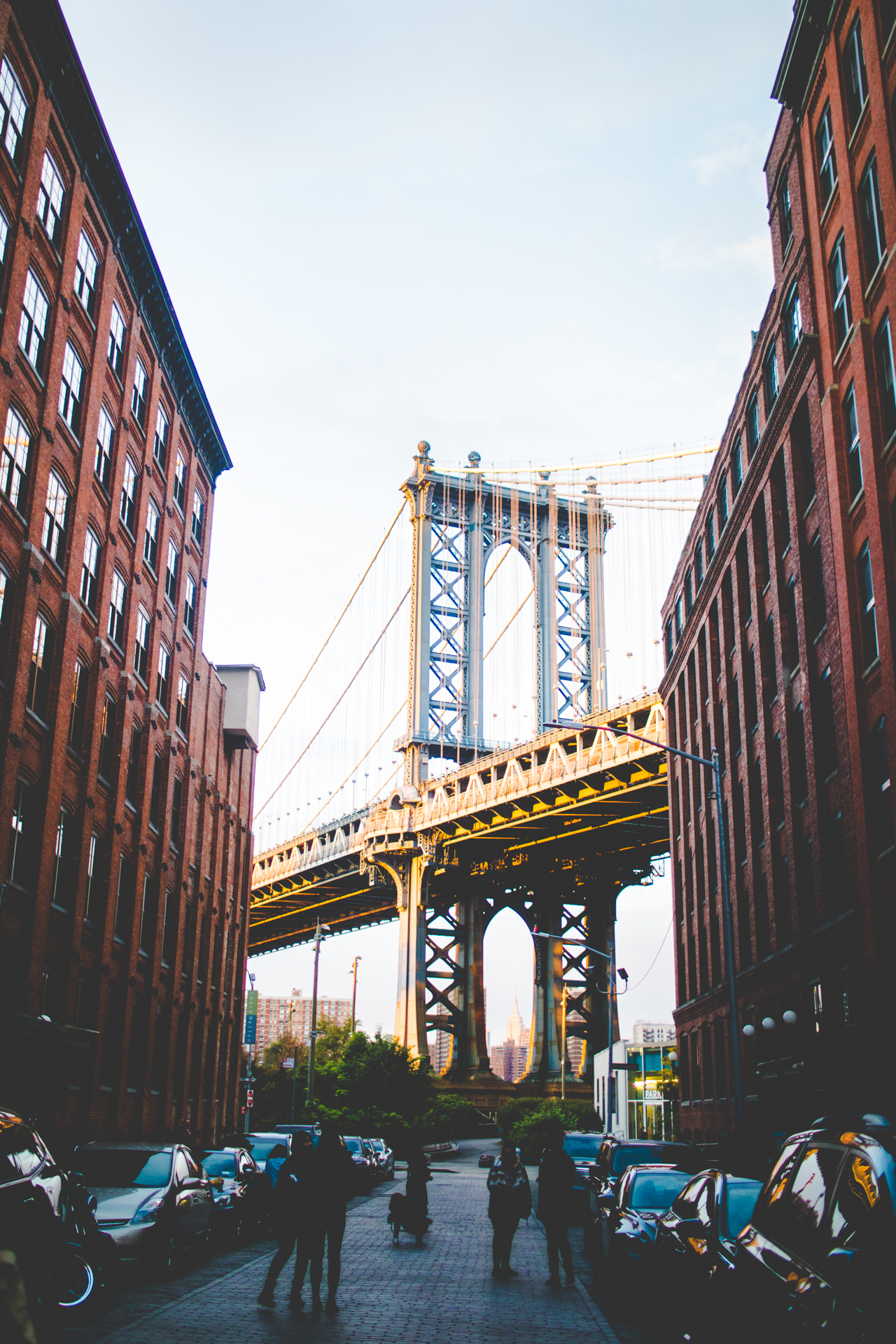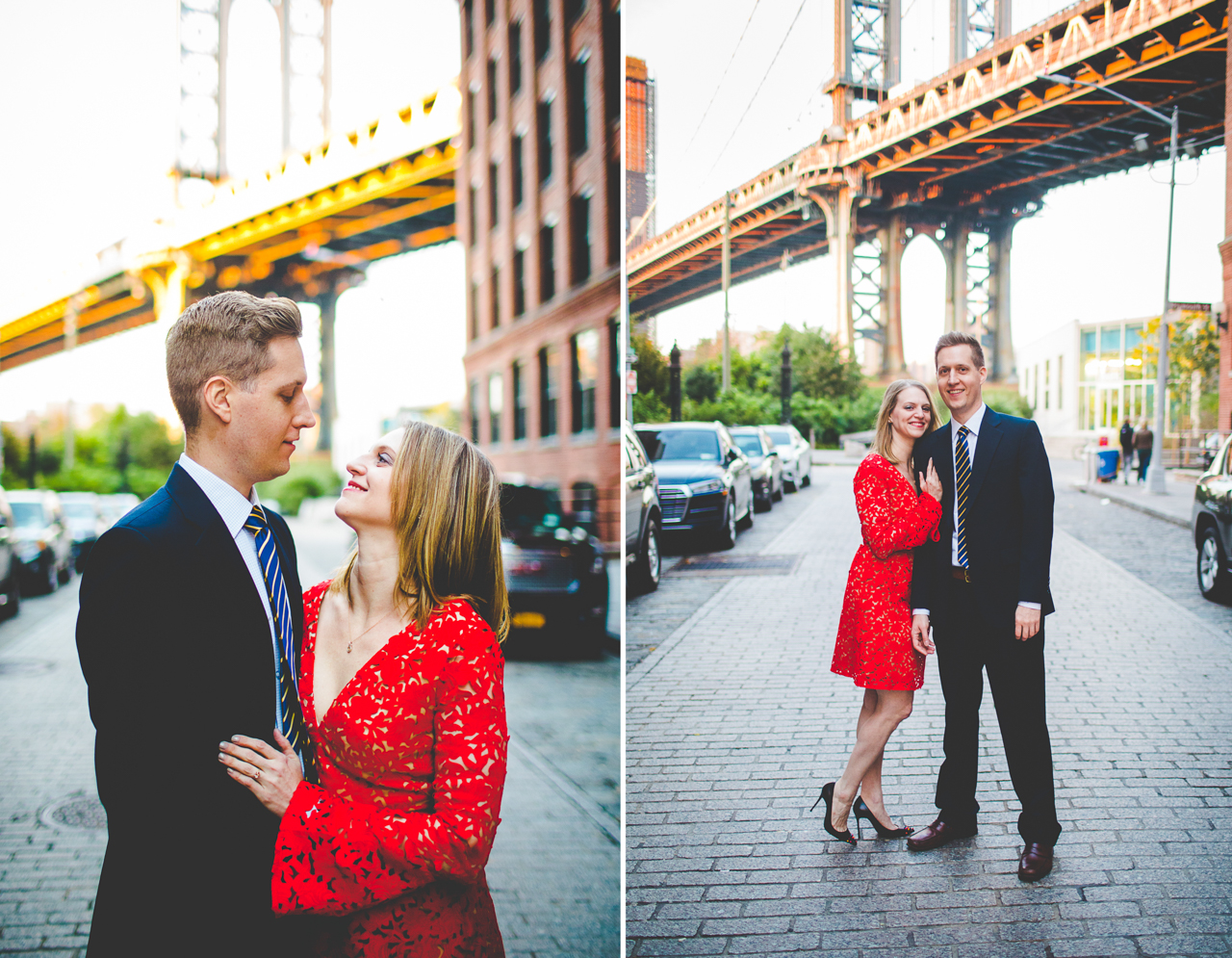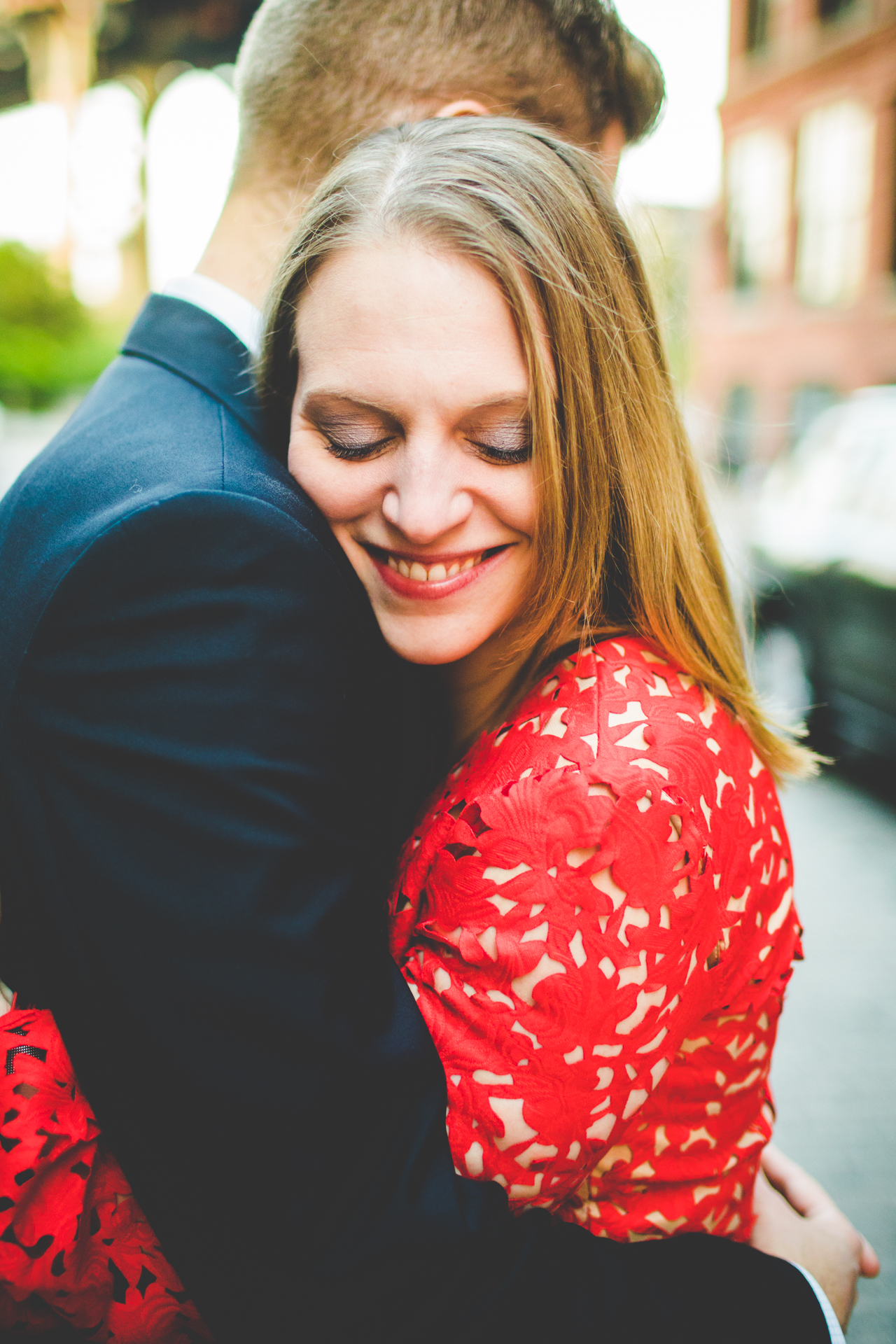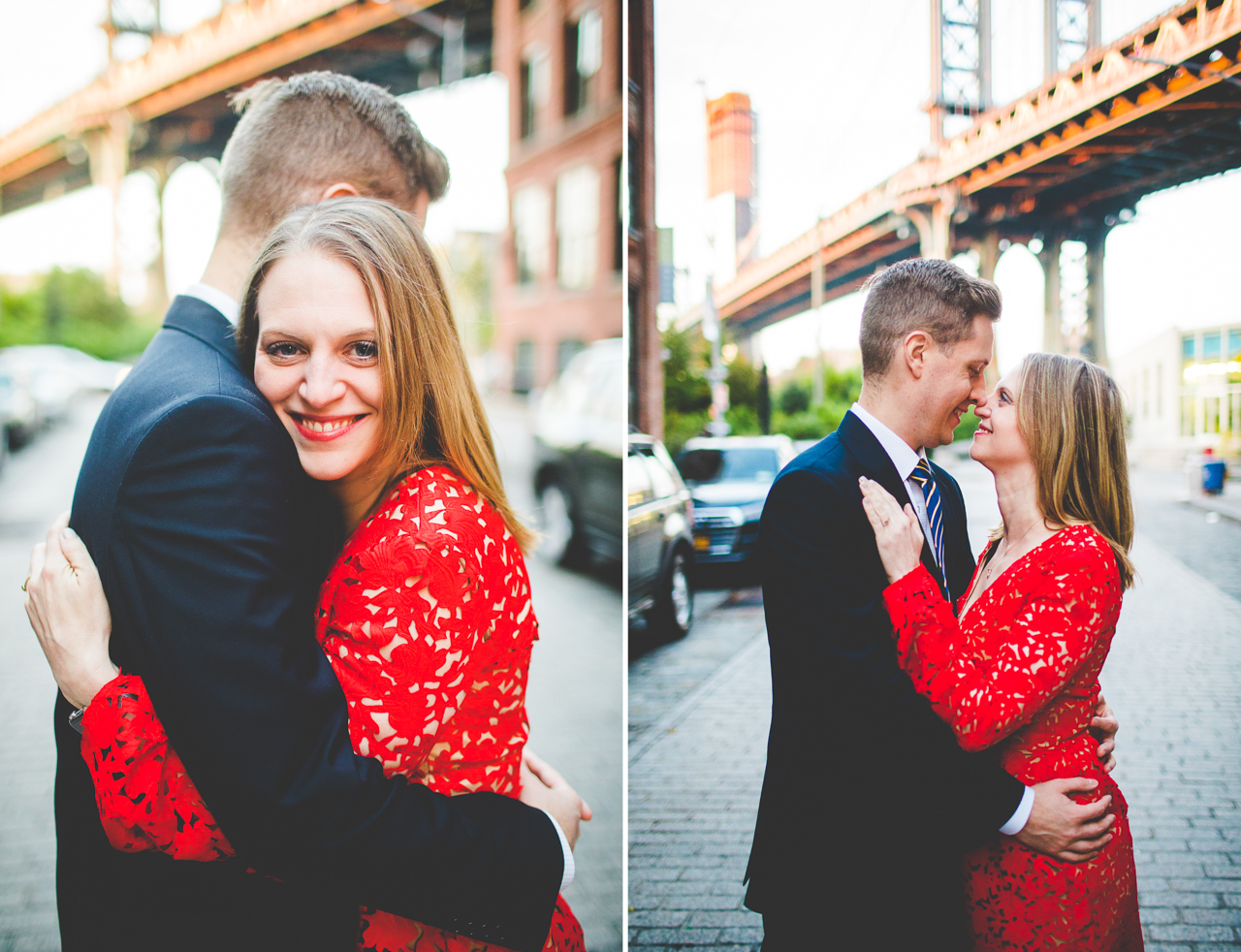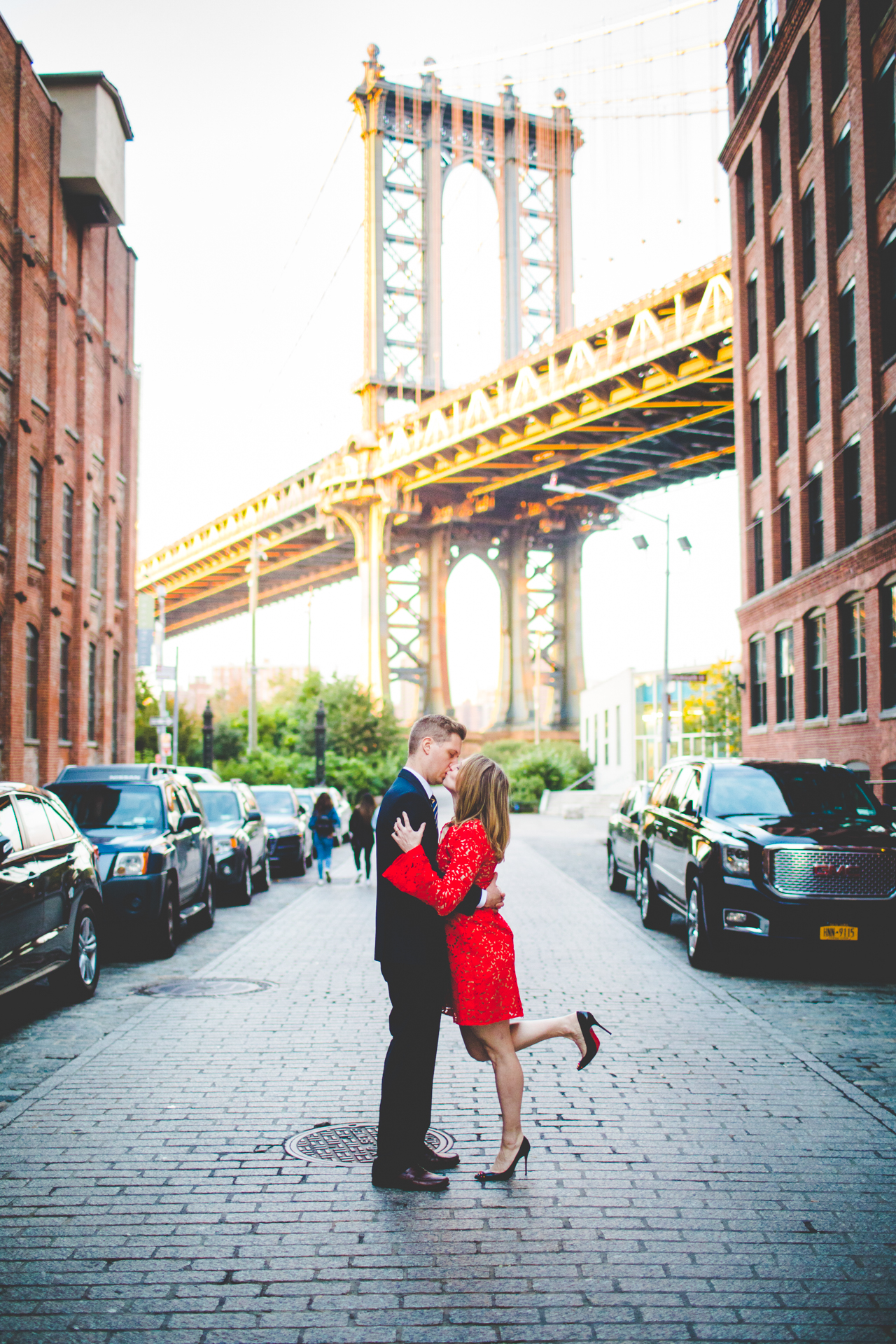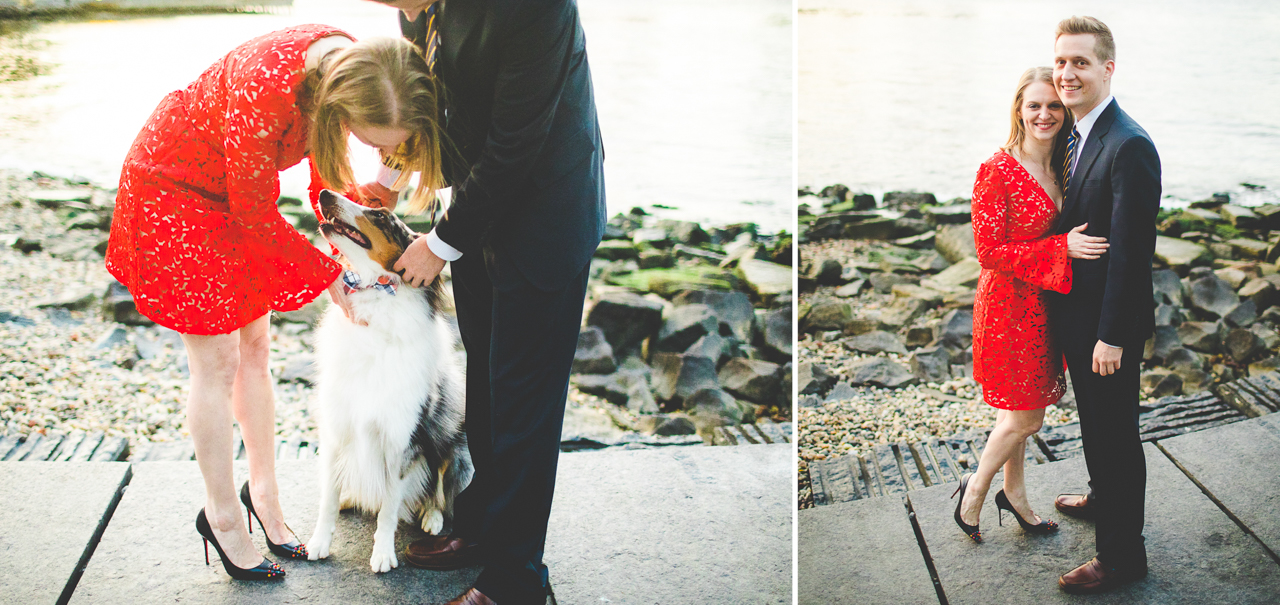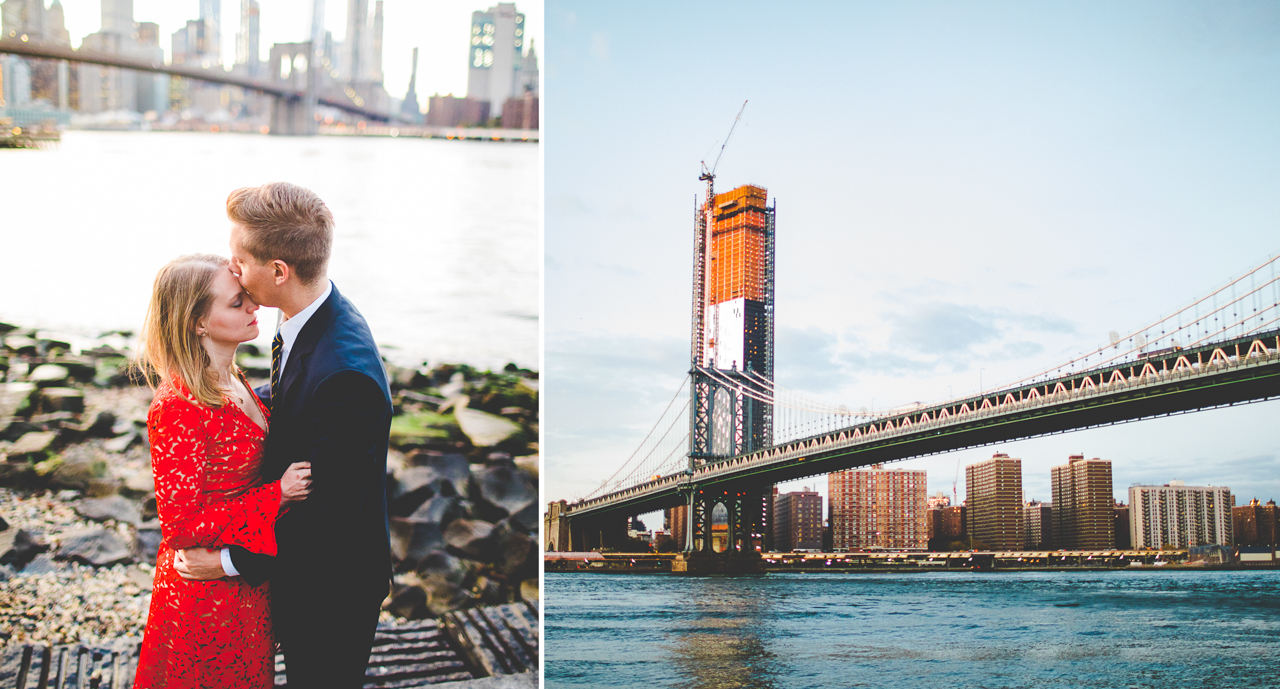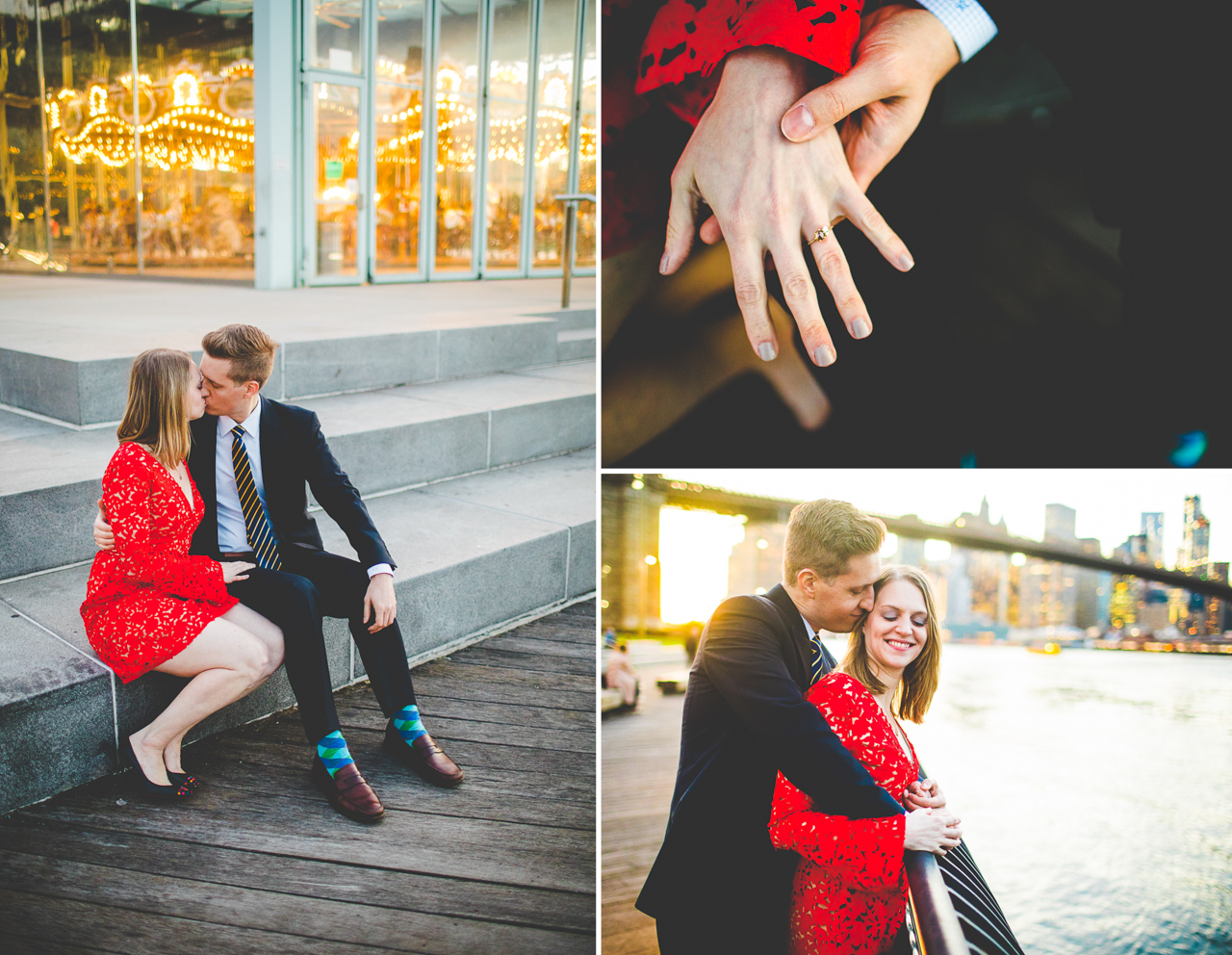 This next photograph is my favorite!!
I've said it before and, because I am the most passionate photographer ever, I'll say it again and a million times over: My favorite thing about photographs is that, no matter where you go or where you shoot or who you shoot or how you shoot, the heart of engagement and wedding photography is always the same. Love should be celebrated wherever anyone finds it – no matter if you found it unexpectedly at a wedding (Heather and Trevor did!) or standing next to a table of food at a church party (Andrew and I did!) or in seventh grade study hall (Lauren and Zach did!) – and that, my friends, is my very favorite part of photography. Photography is a celebration and I am SO excited for Heather and Trevor and so pumped we were able to capture a magic sunset for their engagement photographs.
Can't even wait for their Brooklyn wedding next fall! It's going to be stunning.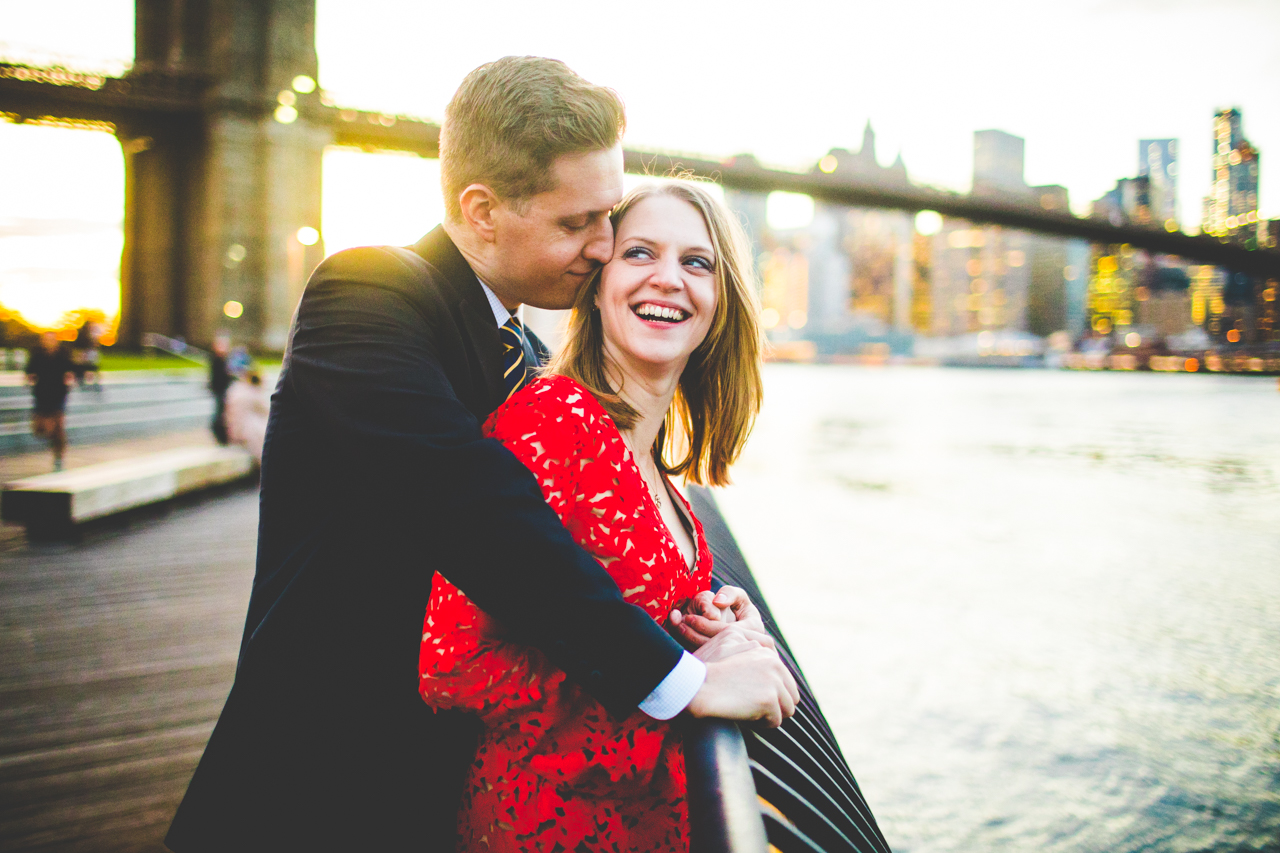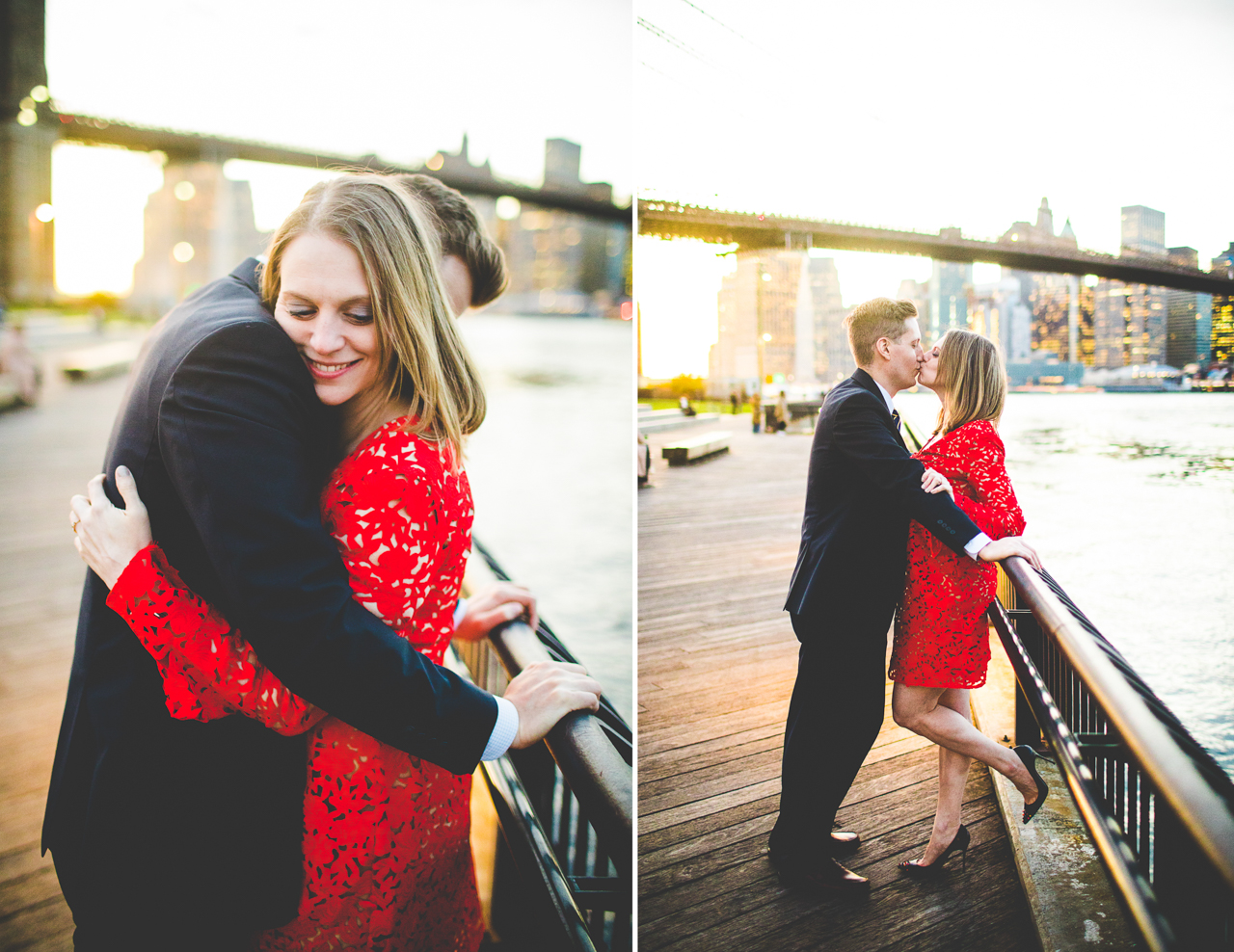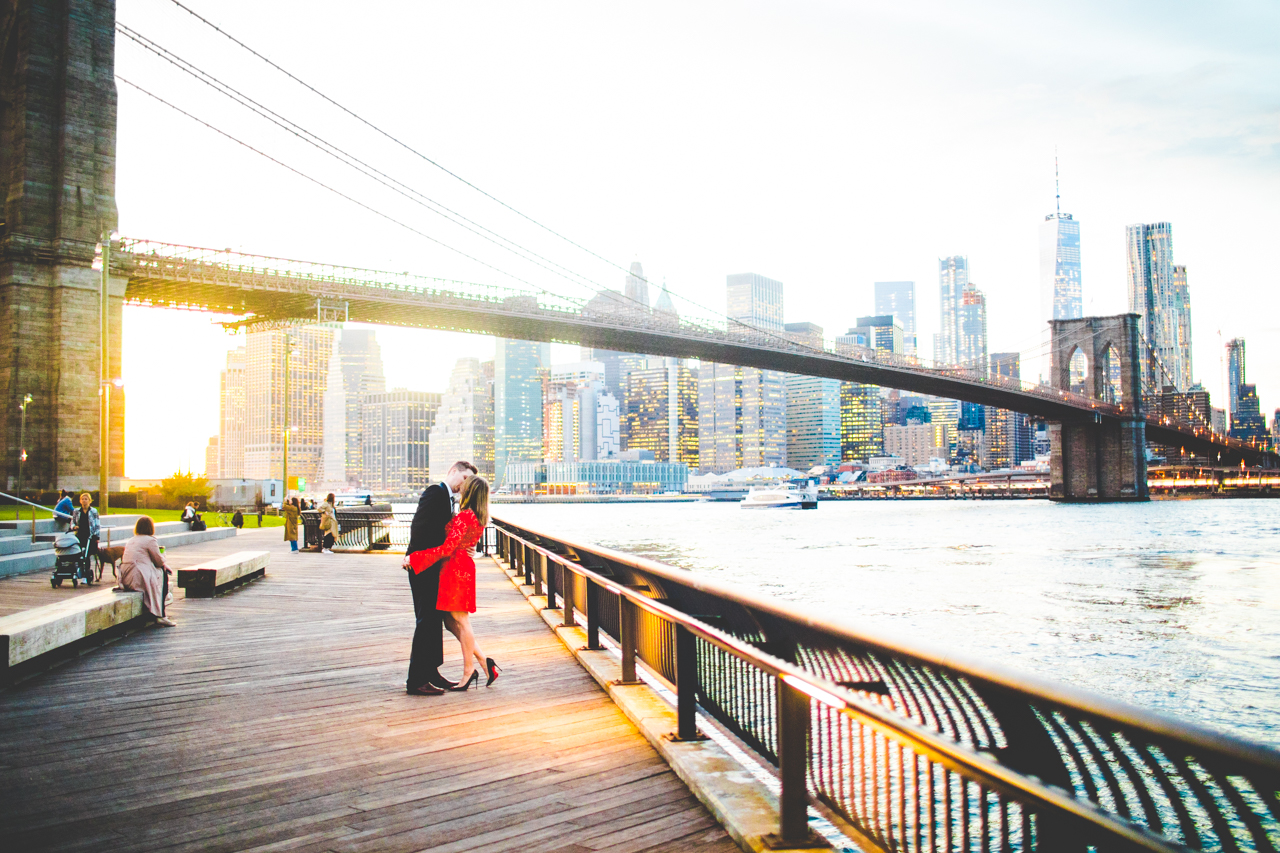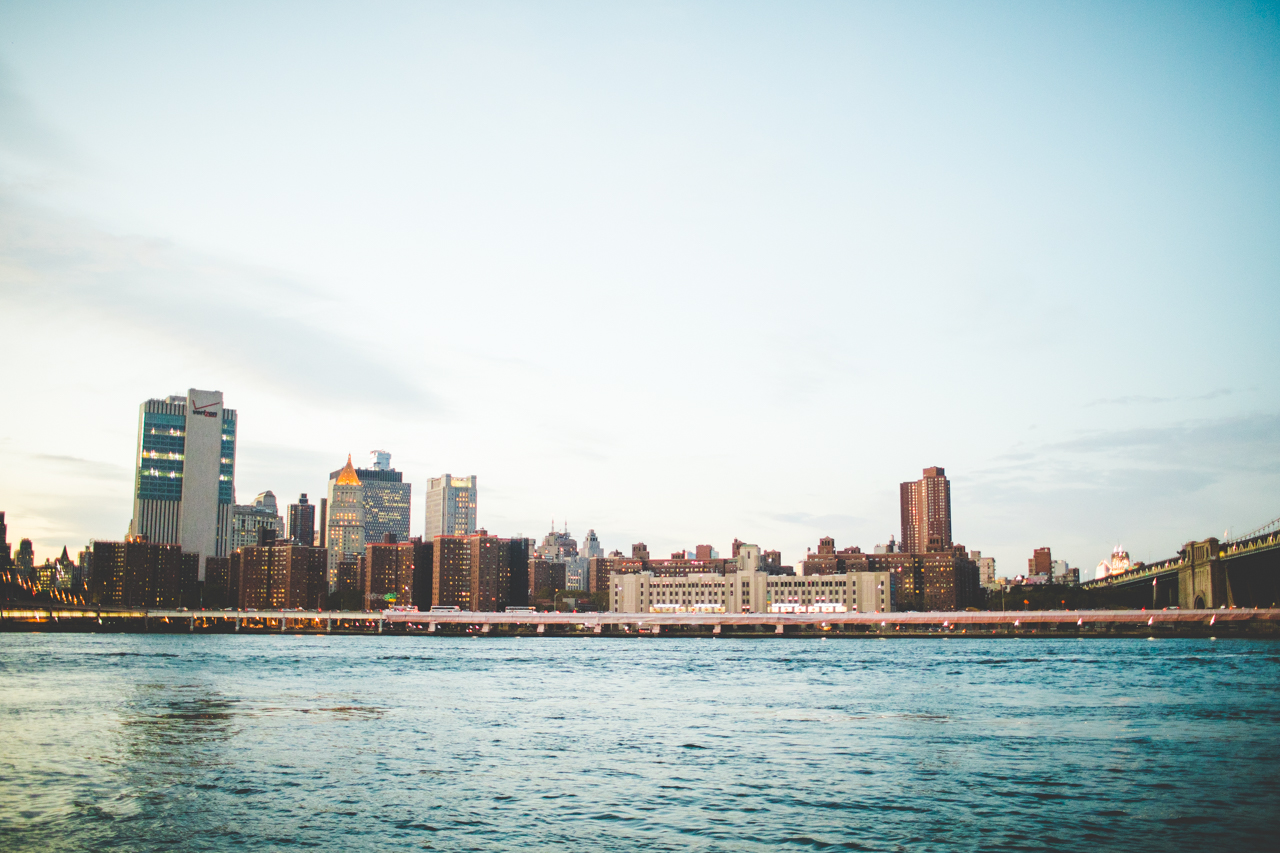 Weddings | Engagements | Seniors | Families | Personal
Lissa Chandler is a Northwest Arkansas wedding photographer and, right after these photographs were taken, she got totally turned around at Washington Square Park while looking for a ghost tour. But! Eventually!! She found the tour (no ghosts, though!) and also found her mom and her sister and the best pizza ever that she should have photographed but didn't because she was hungry.