I am super excited to announce that I will be teaching TWO awesome classes at Click Away in Seattle this year! I am so thrilled for both of these classes and to visit Seattle for the first time, too!
Here are the details!
Capturing Personality in High School Senior Photographs
No two people are alike. Our photographs should celebrate this!
Join Lissa Chandler as she discusses how she connects with her clients and how, by getting to know them, she is able to capture the authentic personalities of each and every one of her subjects. Lissa will demonstrate these techniques using high school senior models. Don't just take pretty photographs of pretty people. Connect with your clients and have your images explode with personality instead!


Using Color and Texture to Create Bright and Happy Photographs
Every finished photograph starts on location.
Join Lissa Chandler as she leads a unique and creative bridal session and discusses how she uses color and texture to create her signature bright and happy photographs. The three brides for this session will be dressed in vastly different dresses: the first will wear a white wedding dress; the second will wear a vintage wedding dress; and the third will wear a colorful wedding dress. All three brides will have pretty bouquets. This is the place to be if you love color and bright photographs! Don't forget to bring your camera as there will be lots of time for group shooting!
Sign up for Click Away 2016 – and learn more! – HERE! I'd love to see you there!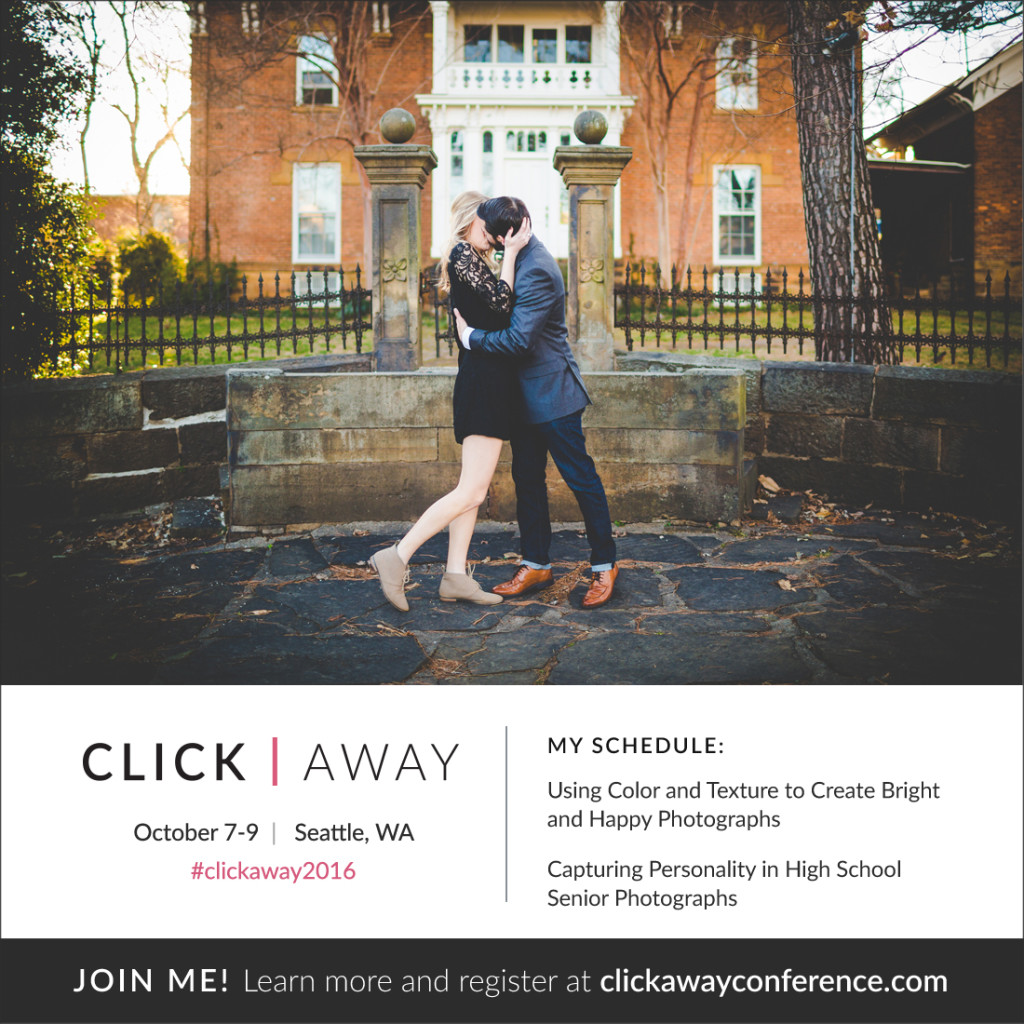 Weddings | Engagements | Seniors | Families | Personal