Kelli and Andy are MARRIED!
The first time I met Kelli, I was twelve years old. She was leaning next to her best friend Amanda's locker and she was wearing a glitter t-shirt or glitter eye shadow (maybe both? Seventh grade, y'all!) and, when Amanda introduced us, I thought that Kelli was the epitome of seventh grade cool. Aside from that brief meeting, I didn't know Kelli well in junior high or high school but, years later, we became close friends our freshman year of college. Years after that, I am still just so impressed with Kelli and how genuine and wonderful and warm and freaking wise she is. Y'know that friend that you're always kind of surprised by? Like, the one who is so amazing that you're not even sure why they want to be your friend in the first place? That is totally Kelli! This girl shines like a light!!
Kelli met Andy years ago while they were working at the same restaurant – Kelli is a nurse who also graduated from culinary school! – and, the first time she told me about Andy, her eyes lit up and her smile got huge and I thought "This is the one!!". And six years later? Kelli and Andy married one another at The Boo Cat Club in St. Louis and the whole day was magnificent.
I mean, look at this joy, y'all! Here's three things I loved about their day!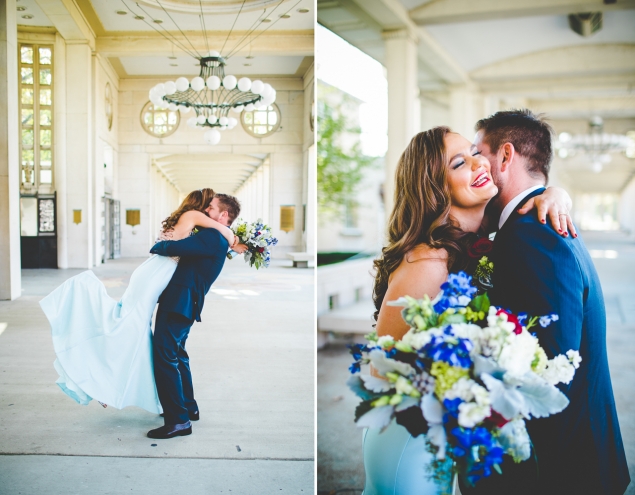 One: The Quirkiest London-Themed Hotel
Kelli got ready at The Cheshire Hotel near Forest Park and it was seriously the most fun hotel. Loved the paintings, loved the decorations, and loved the overall feel. It had the perfect vibe to start the day!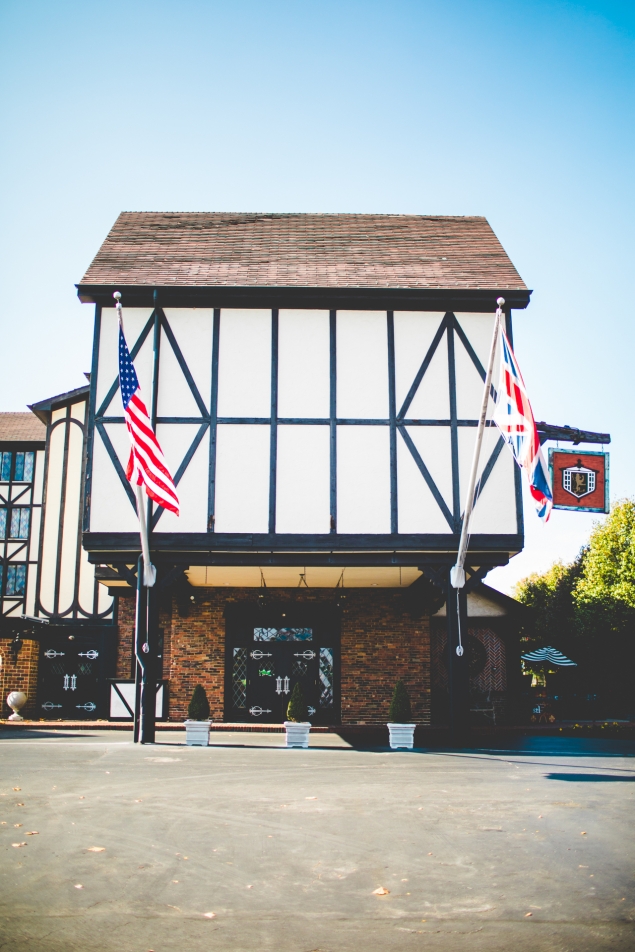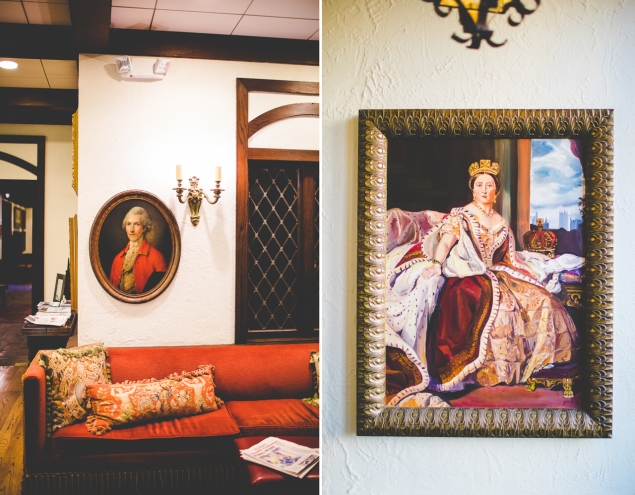 Two: Kelli's Blue – and Sparkly! – Wedding Dress
When we were college freshman in 2005, Kelli and I lived in the same dorm hallway and, once, I remember one of our friends gushing about Kelli's wardrobe and saying that her clothes "looked like they were from Sex and the City". At the time, there literally could not have been a more flattering compliment given to any girl anywhere and, basically, I'm telling this story to say that Kelli has always had amazing fashion sense – it didn't matter if she was studying for tests or going out or teaching yoga or if we were standing in line late at night to see a midnight showing of Harry Potter – she has always dressed amazing! Kelli is such a stunner and her wedding dress was phenomenal! Love that she went with something so brilliant and unique – I swear this dress was made for her!




Three: That Kelli's Lifelong Bestie Sang as She Walked Down the Aisle
When Kelli walked – or, more accurately – danced (love her!) down the aisle with her parents, Amanda sang Sweet Disposition by The Temper Trap and it was one of those moments that felt straight up magic and incredible and, well, almost like a memory as it happened. I love that Kelli incorporated her Maid (Matron?) of Honor in her wedding ceremony.  These two have been friends for, like, ever and I love the love between these two and all the laughter included in Kelli's day!
Seriously. Dying over the laughter in this photograph of Kelli and Amanda and also dying at the following photograph of Kelli and Andy. This girl deserves all the love and I'm so thrilled for her!
P.S. Yes! Amanda is Heather's sister and she is AMAZING!!




And Bonus!! This Sweet Photo Series
Fall Colors + The Sweetest Couple + The Most Adorable Pups? LOVE!




THANK YOU for having me as your wedding photographer, Kelli and Andy! I'm so happy for you both and I am so excited for y'all to start this new chapter of your lives. You're the best!!
Venue: Boo Cat Club in St. Louis // Wedding Dress: Etsy // First Look Spot: The Muny at Forest Park




Read More From This Awesome – and Fun! – Wedding Series Here!
Weddings | Engagements | Seniors | Families | Personal
Inquire About Your Wedding Date + Book A Session With Lissa Chandler Here
Lissa Chandler is a wedding photographer located in Northwest Arkansas who creates happy, vivid, and warm wedding photographs. And Kelli and Andy's wedding? It was one for the books!!