Sit yourselves down because I have an AMAZING wedding to share with y'all today!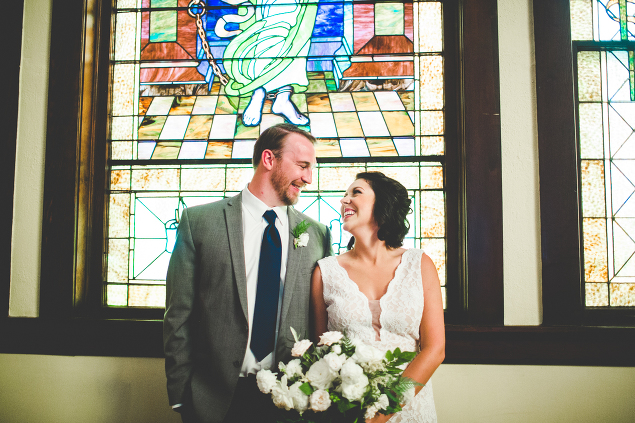 I first met Jessica when she was Kylie's Maid of Honor and, two months later, I found myself sitting with her on barstools in the middle of Fayetteville's bustling Onyx Coffee Lab. As we we talked about her upcoming wedding and her awesome fiance (now husband!) and about how Kylie threw her bouquet straight at Jessica during the bouquet toss (Scott already had her engagement ring!), I looked at Jessica and thought this: This girl has a heart of gold.
And y'all? I was not wrong!! Jessica is one of those women who shines from the inside out. She's naturally beautiful, obviously, but this girl just shines. Her face is always smiling, her love of life is infectious, and her wedding day was absolutely beautiful – from the stained glass windows to her lace dress to the flowers created by a friend – everything about Jessica and Scott's wedding was lovely and beautiful and so, so happy. Congratulations, Jessica and Scott! I am so happy for you both!!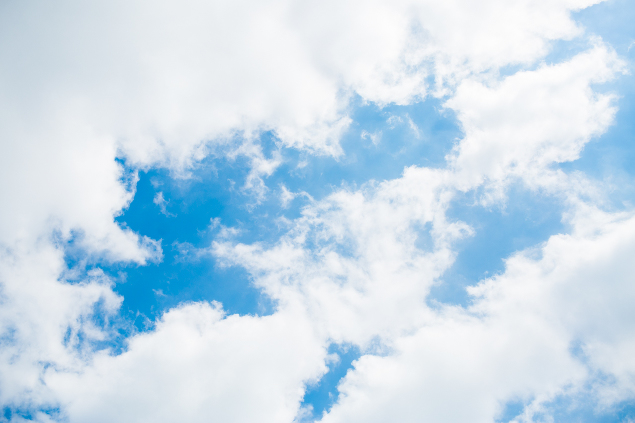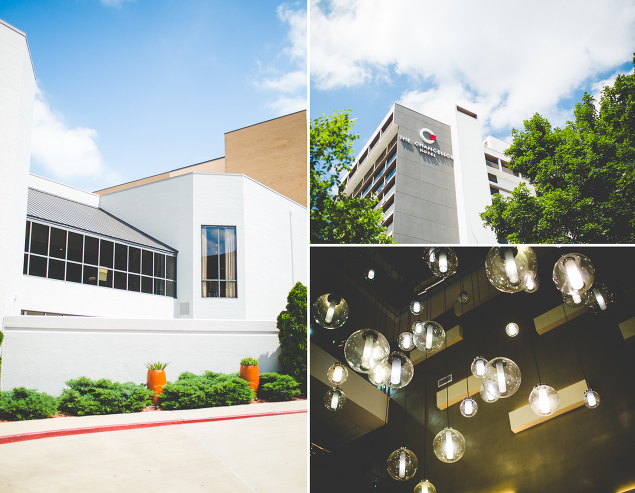 Jessica and Scott were married at the First Christian Church of Fayetteville and their ceremony was so heartwarming! My husband Andrew killed these ceremony shots – only half of these are mine! – and the entire church was jam-packed with so many loved ones. Can't you feel the love in these?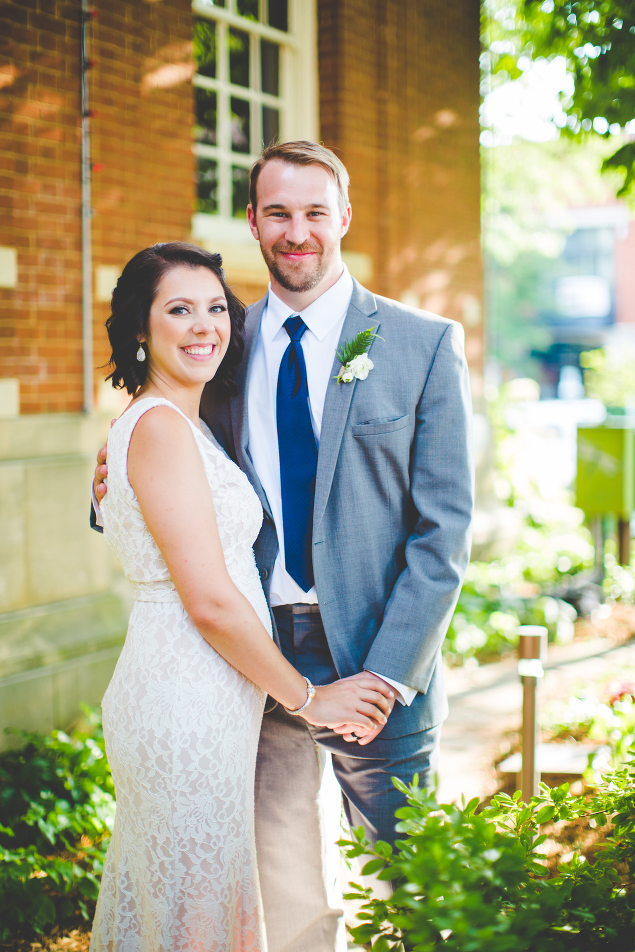 Can't you just feel the love in these?! I smile huge every time I see these photographs!
I am so lucky to work with so many stellar, sunshine-y couples and Jessica and Scott were two of the happiest people I have ever met. I can't get over how loving and wonderful and welcoming this wedding was – Max and Henry even joined me when I stopped by their wedding rehearsal the night before their wedding! – and the whole day was one for the books. Congratulations and THANK YOU, y'all! I'm so thrilled for you both and can't wait to see what life has in store for you!
P.S. As always! Huge shoutout to these incredible Arkansas wedding vendors! You're the best!
Wedding Dress: David's Bridal // Tuxes: Menguin Tux // Wedding Rings: Romance Diamond // Flowers: Mary Grace McCauley // Hair: Callie Gephart at Dead Swanky // Makeup: Hannah Simpson at Crown Beauty Bar // Videographer: Michaela Hedges // Catering: Arsaga's (!!!) // DJ: Thomas Cochran // Wedding Ceremony Venue: First Christian Church in Fayetteville // Officiant: Suzanne Stoner // Reception Venue: The Fayetteville OPO at Fayetteville Square




Weddings | Engagements | Seniors | Families | Personal
SaveSave
SaveSave