I'll be the first to admit it: I am not the most awesome pregnant person in the world.
Case in point! Yesterday, I woke up at 5:00 in the morning sobbing because I wanted Pop-Tarts. Only I didn't just want any Pop-Tart. Nope! I needed a strawberry Pop-Tart and a chocolate Pop-Tart and I needed them so bad that Andrew woke up to me curled up at the foot of the bad crying like crazy. I'm not sure what happened next but, according to him, he covered my face with his hands and I immediately fell back asleep. And right after that? He got out of bed, went to the store, and when I woke up after he'd already left for work, there were two brand new boxes of Pop-Tarts sitting on my night stand. The man's amazing!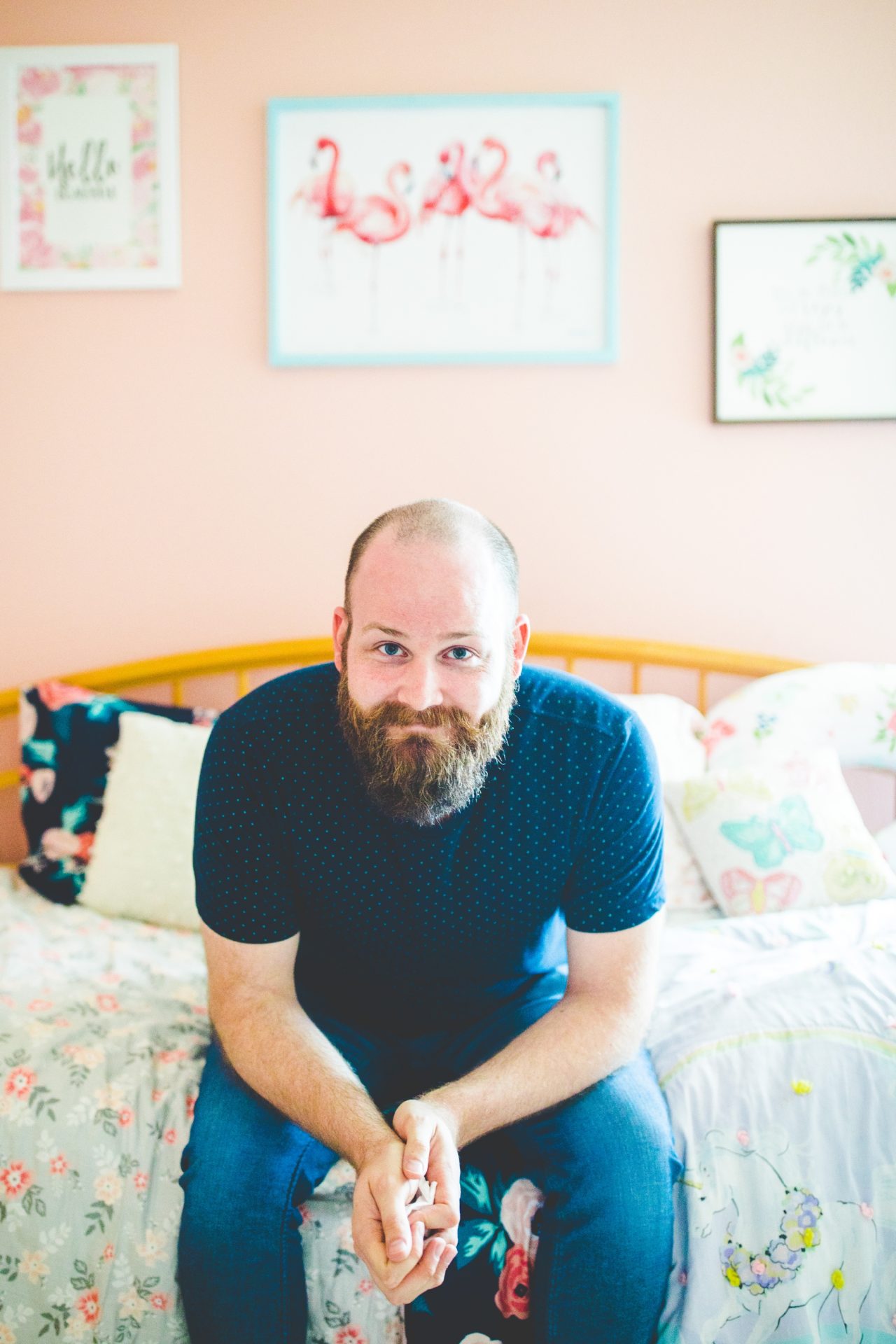 Another example! I'm one of those pregnant ladies who get gi-freaking-normous and I'm not even being dramatic a little bit when I say this. My pregnancies go in stages like this: I'm in maternity clothes before the first trimester is over, I wear maternity clothes at least one size too big for about half of my pregnancy and, by the last couple of months, nothing fits me anymore. I can usually still wear maternity shorts if they go under my belly so, for the home stretch of my pregnancies, I usually end up wearing empire waist knee length dresses with yoga shorts or maternity shorts underneath to create my own little belly tent. Sometimes the knee length is too short but, usually, I can pull 'em off as a top. It's really funny!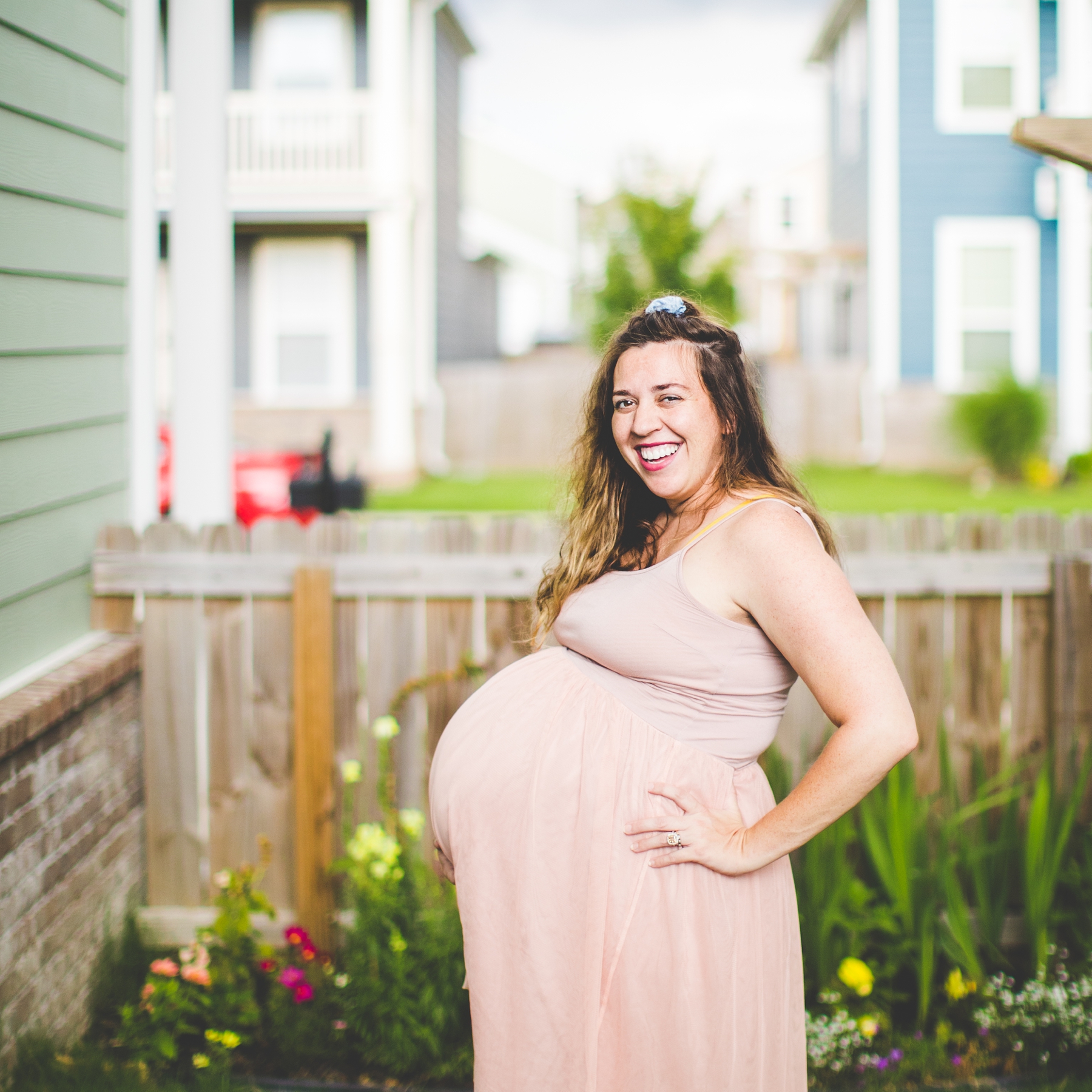 One last little (possibly huge?) blurb! Y'know how most women start nesting towards the end of pregnancy? I do not nest. I freaking purge and create and attack everything in my house whenever I can carve out the time as soon as I have even a wisp of energy. In January alone, I think I made ten trips to Goodwill with my car full to the brim. I've reorganized all of the closets in my house at least twice, have refinished two different dressers, implemented a whole new cleaning system of our house and I've also created a whole new system of sorting laundry – as in, I now have laundry baskets with dividers stationed in the bathrooms and laundry room so that everyone has to sort their clothes as soon as they take them off. I've also never really gardened before but, the past couple of months, we planted four totally new plant beds in our yard and updated two existing ones. Then, on top of that, we have at least fifteen planters on our porches and patio (and none of them have died!!). I've also color coded all of our Opal and June inventory, helped Andrew completely overhaul the garage and I've converted to basket system organizations for, like, everything. They're in closets, in dressers, and on desks and drawers, too. I'm super into it!
Overhauling the house has been an insane task (especially pregnant) but, honestly, we've lived in our house for nearly four years and I feel like we are finally settled. We've been so insanely busy the past few years that I'm super grateful I've been able to take time to focus on making our house even more of a home. It's been awesome and, lucky for me, my family still thinks I'm pretty great even though they are really glad the purging is more or less over. And here's some unsolicited mom advice! A few months back, I started doing two things: I set a thirty minute timer every single morning to do housework. Sometimes, that means that I fold a bunch of towels while sitting on my bed. Other times, I get a zillion tasks done but, no matter what, when the timer is over, my chores are done. While I will often keep going when the timer is finished, it's so nice to have a set time to take care of things that could easily be neglected and pile up and, with doing the timer every day, I don't feel any guilt walking away from chores even if not everything is done. I can always conquer it tomorrow and, with the daily timer, I know I will!
The second thing I started doing is this: If something is going to take me five minutes or less, I stop what I'm doing and freaking do it. Maybe a bed needs to be made or I need to clear the floor to let the Roomba run or I need to wipe down counters or wipe out the toothpaste left by overzealous kids in the bathroom sink. In the past, I'd see these things and more often than not leave them be because I had more important stuff to do. When I started to stop and just manage them, though, I ended up finding way more time in my day. I've let go of the idea of perfection, my brain has more space to be creative, and, even though I'm doing the same amount of housework I've always done, everything is neater and I feel less overwhelmed because I'm doing these things in small chunks instead of late at night every night before I go to bed. It's been a total game changer!! Also, that's not what I meant to write in this post but here I am! I totally did!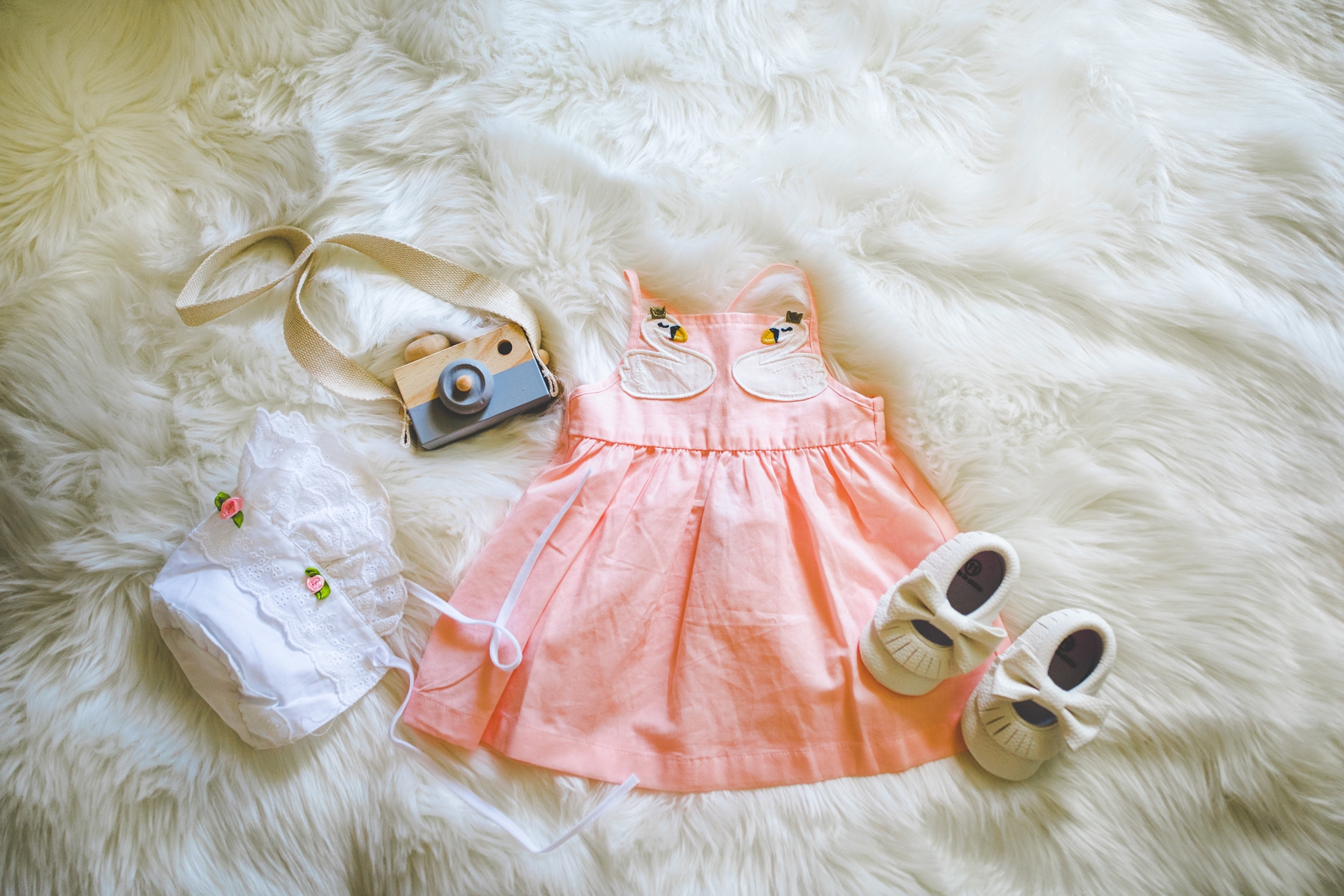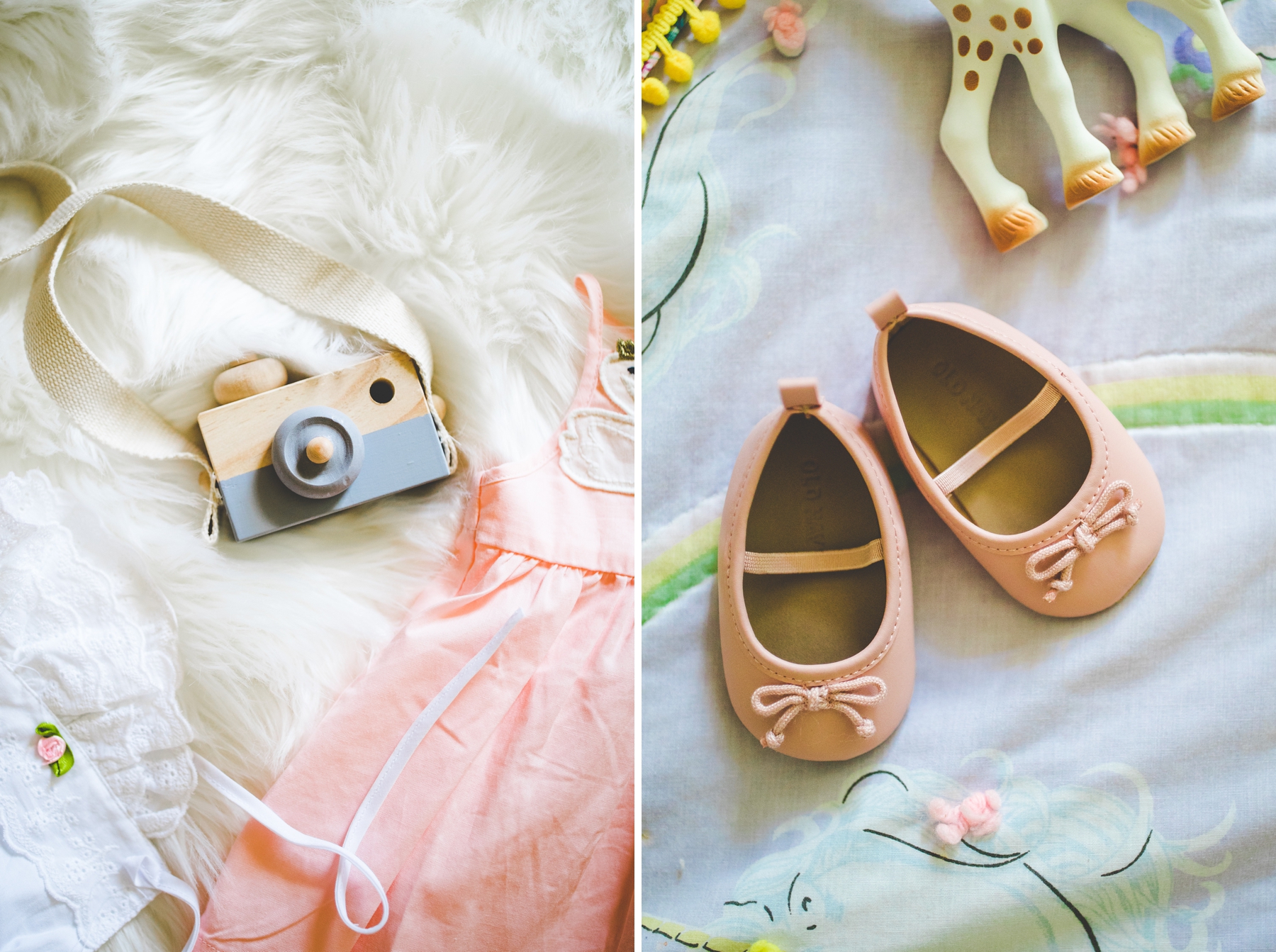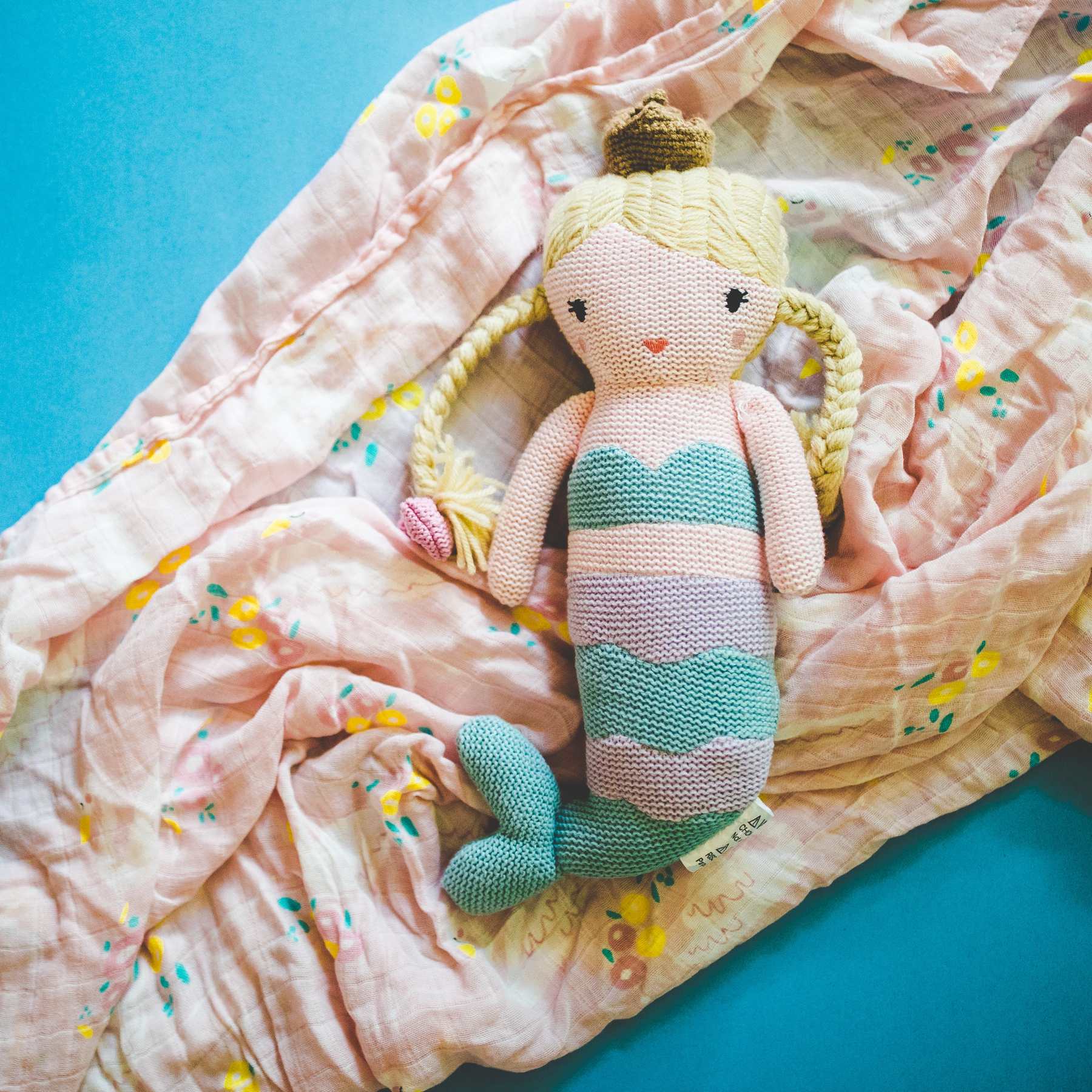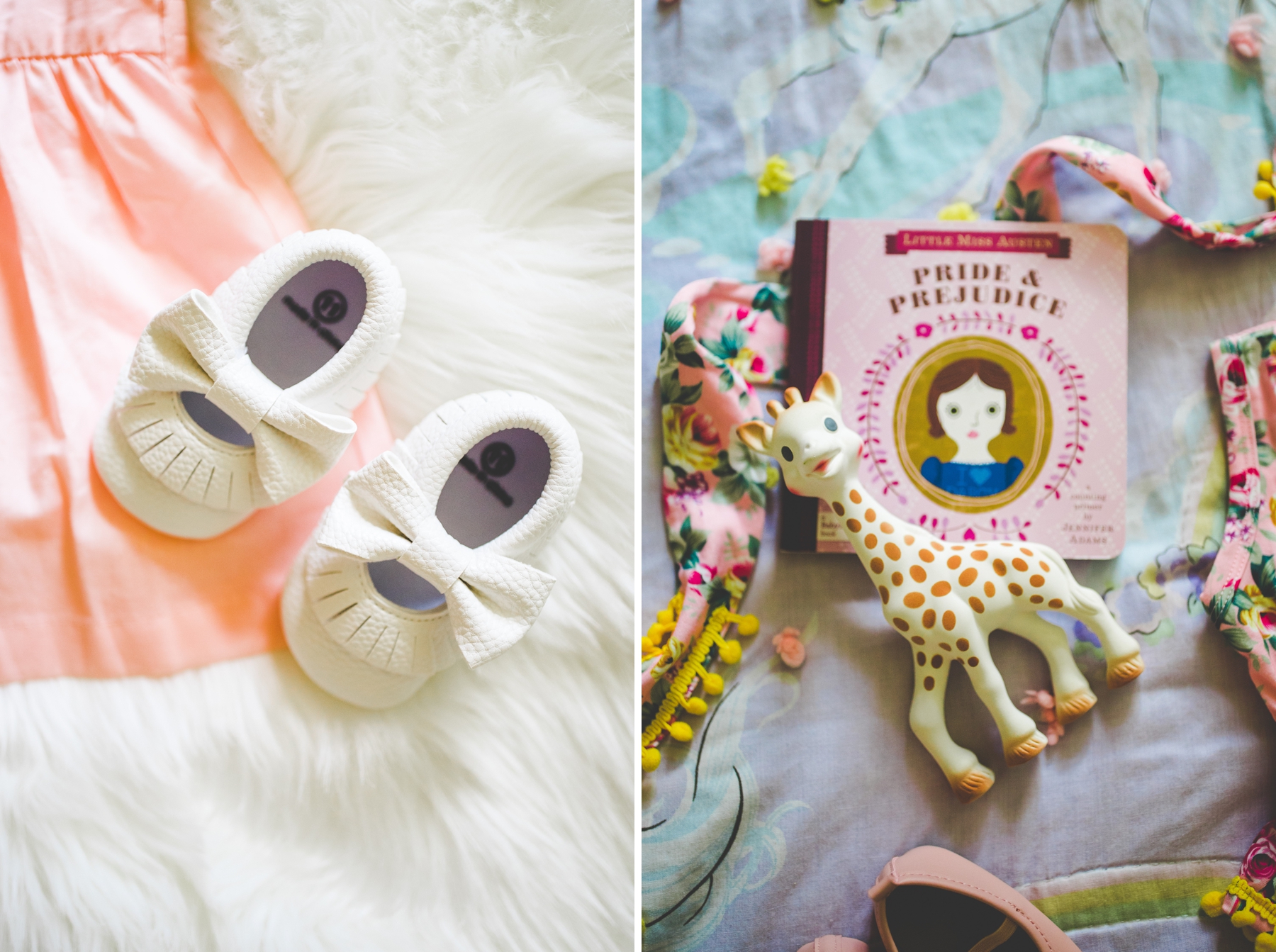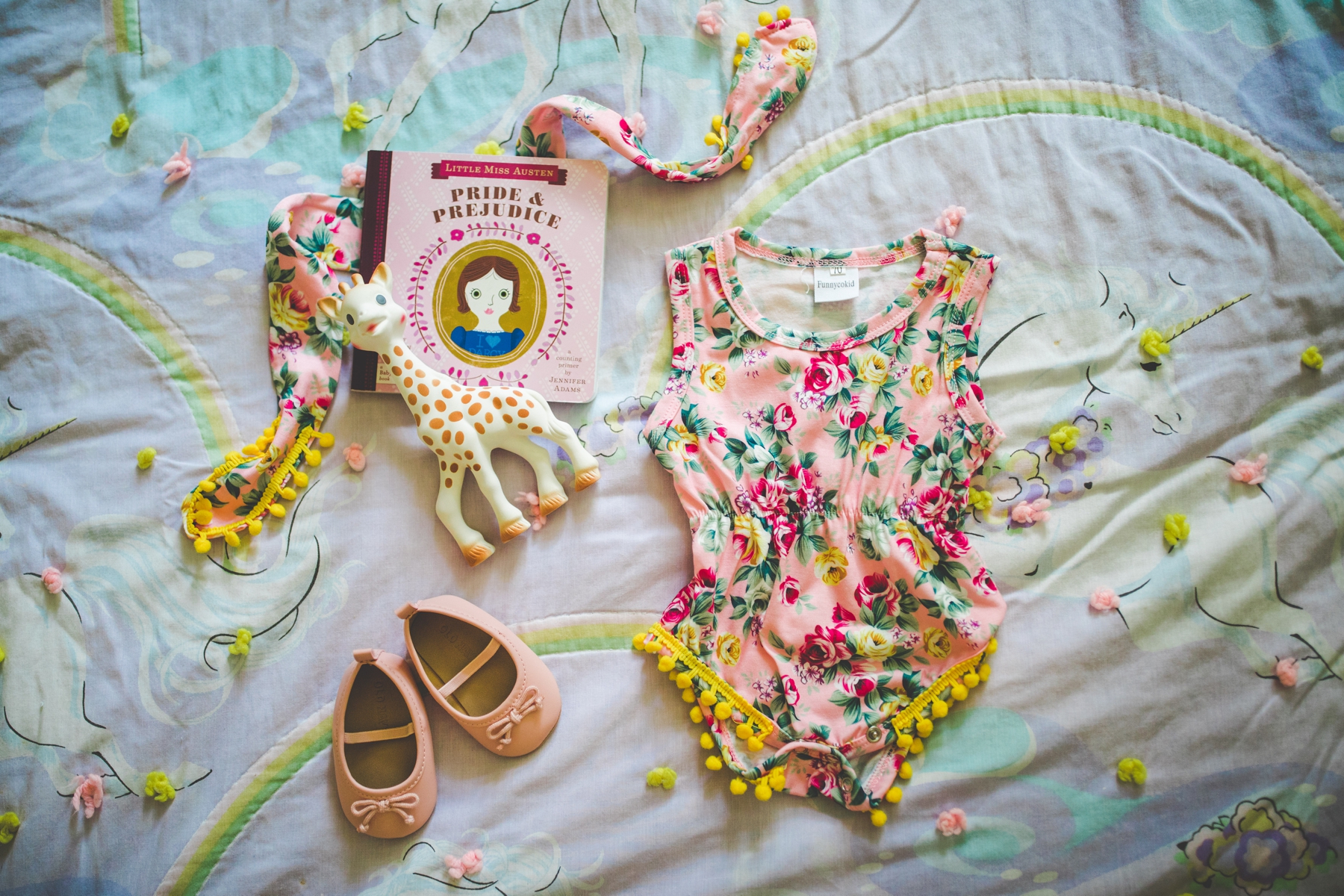 Let's get to the point of this blog post! WE ARE SO EXCITED TO MEET OUR GIRL!
We are finally in the home stretch of waiting for Poppy over here – I had already had Max at this point! – and, over the past nine months, I have had so much fun getting everything together. Poppy's got a cradle next to my side of the bed, a super luxe bouncer in the living room, a Cadillac of a baby swing in my office, the most adorable farm themed play gym, so many sweet swaddling blankets and, best of all, she has the most adorable nursery!! My mom came down a few weeks back to paint her room – her rainbow wall is totally inspired by the French Rainbow shoot I put together with Maddie Ward last July! – and I'm just so thrilled to have a baby in here! The crib is the same crib we used with both our boys, the daybed was my childhood bed, the rocking chair was a gift from Andrew's rad parents, the little chair is an old family chair that Henry requested space for so that he could have a designated sitting space, the hot air balloon is a gift from one of my cousins, the stuffed animals are either heirloom or picked out by Henry, and the little desk in the corner is leftover from a group senior shoot we did way back in 2015. This girl's got it made!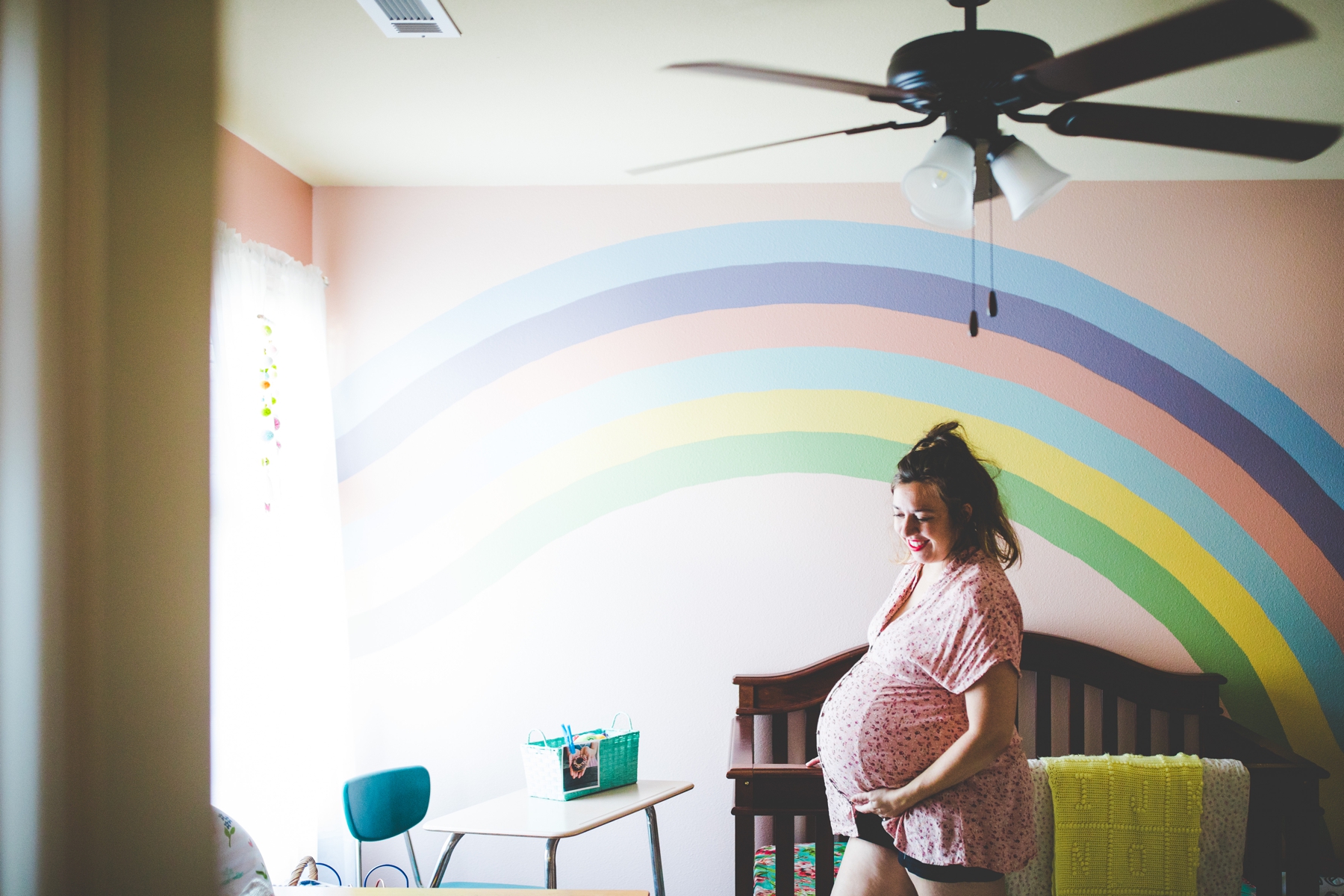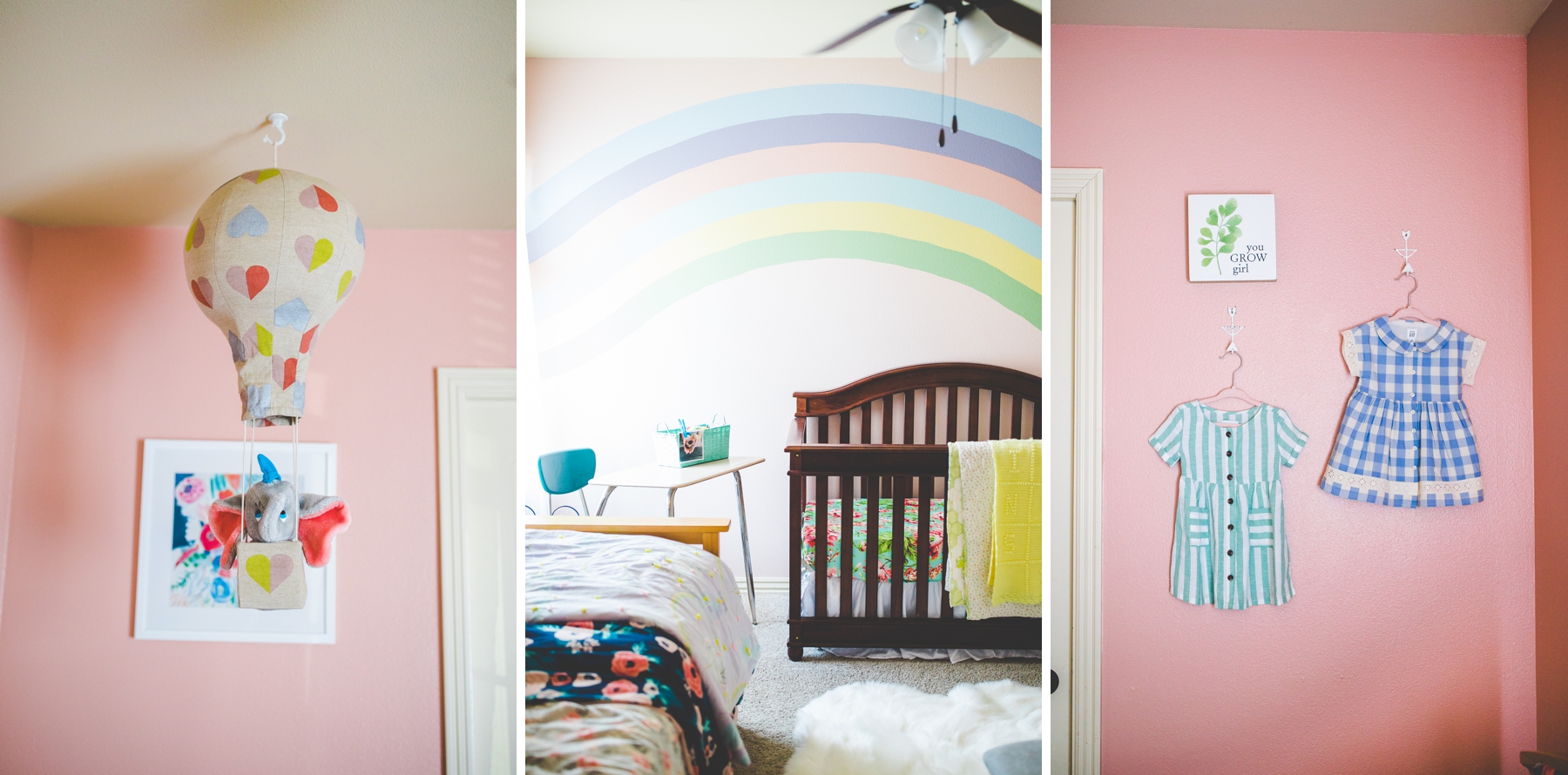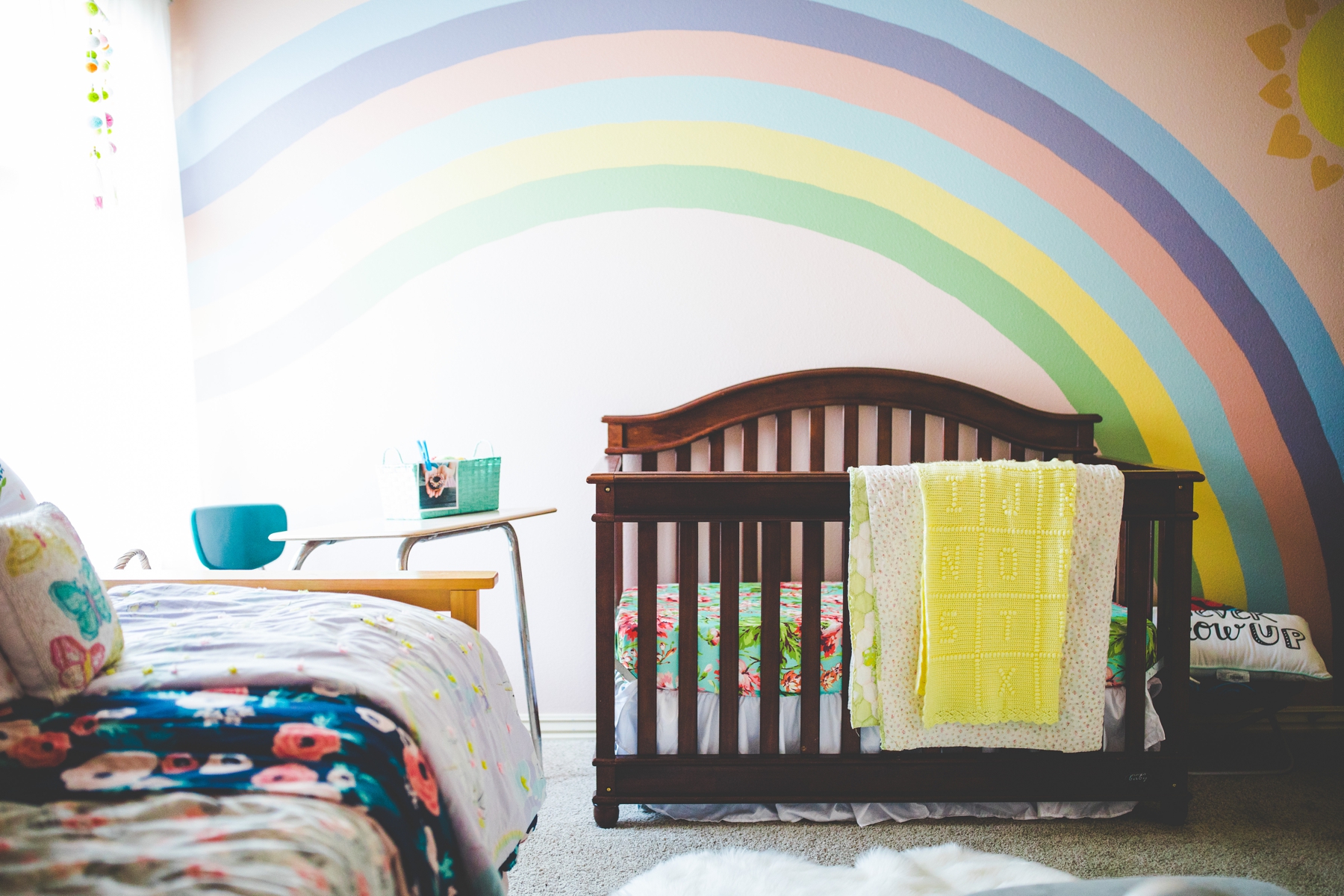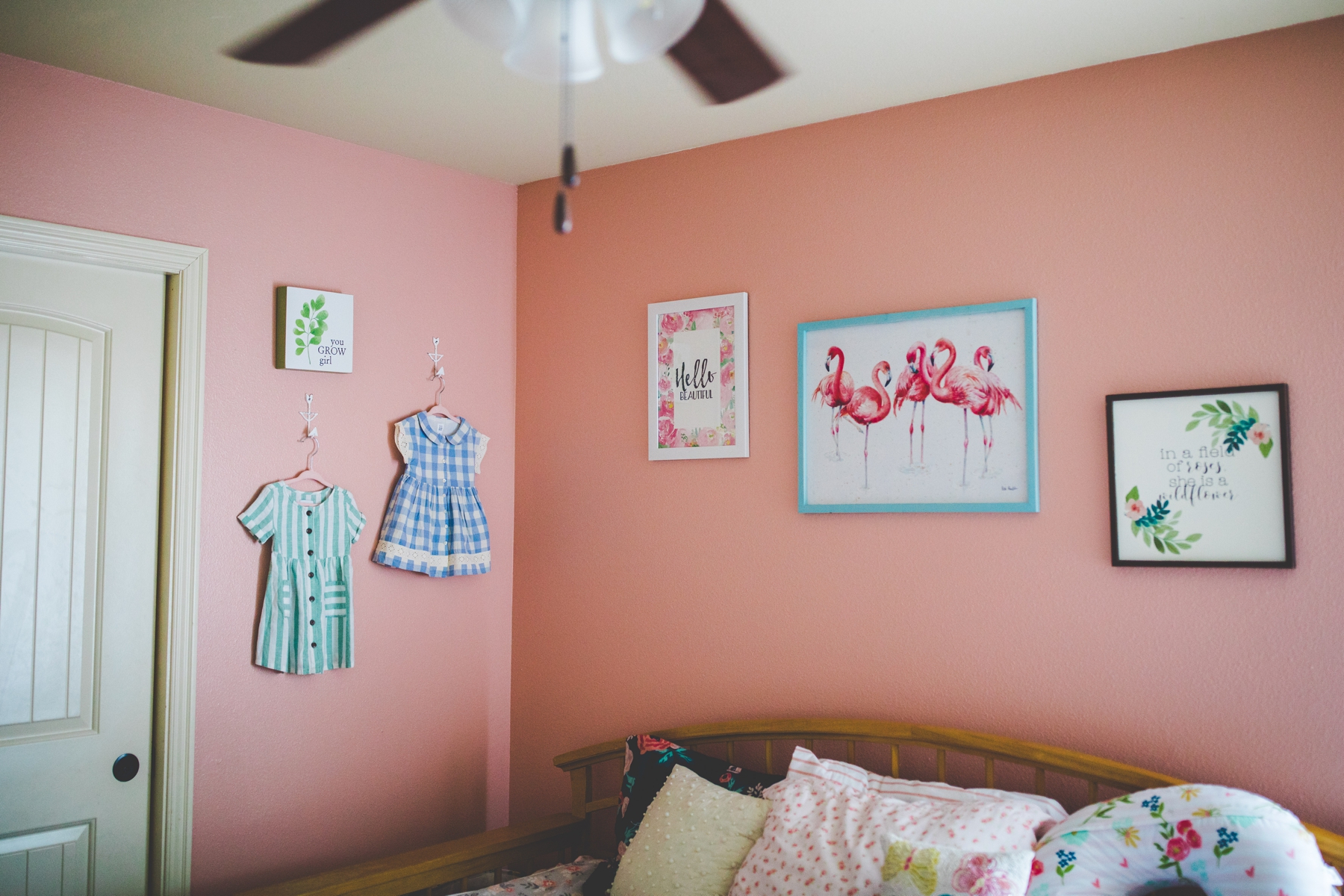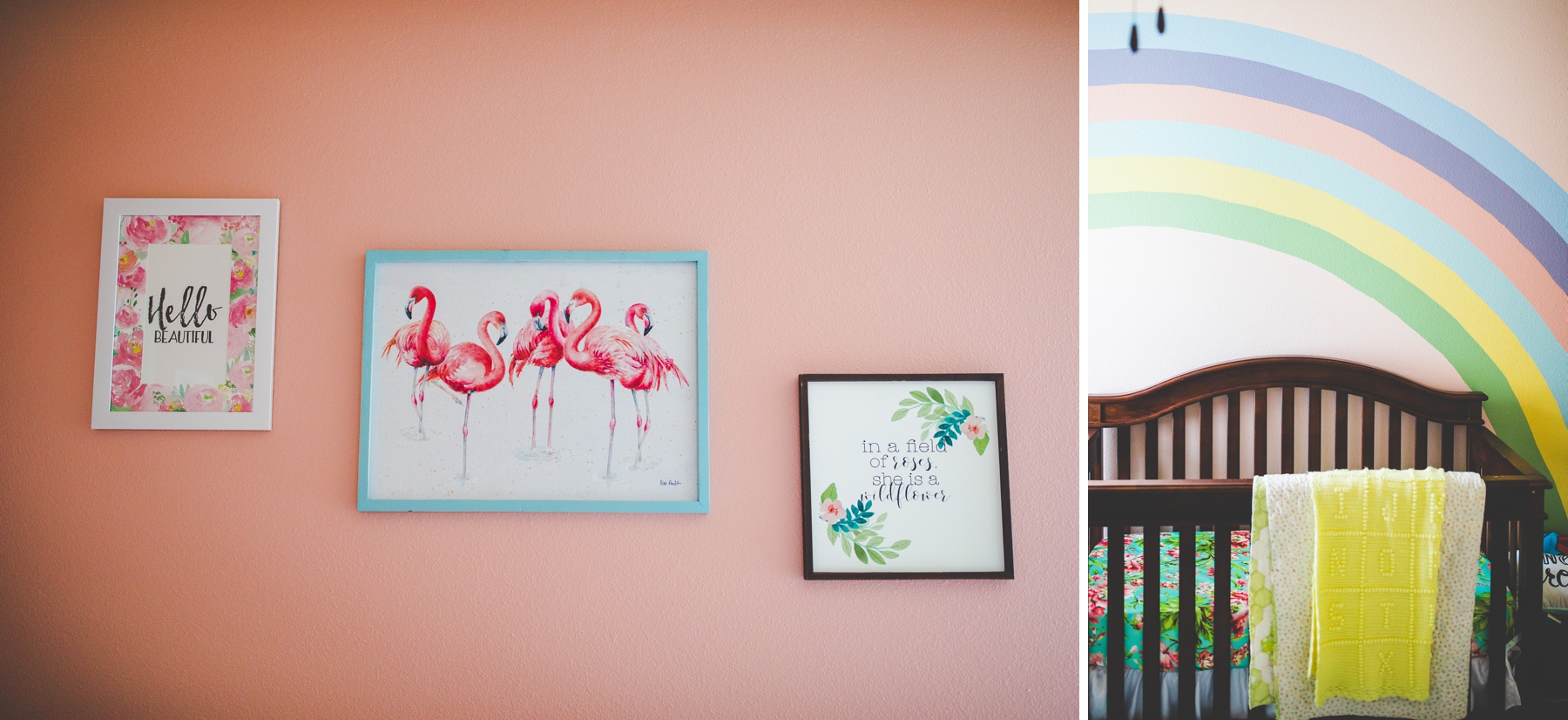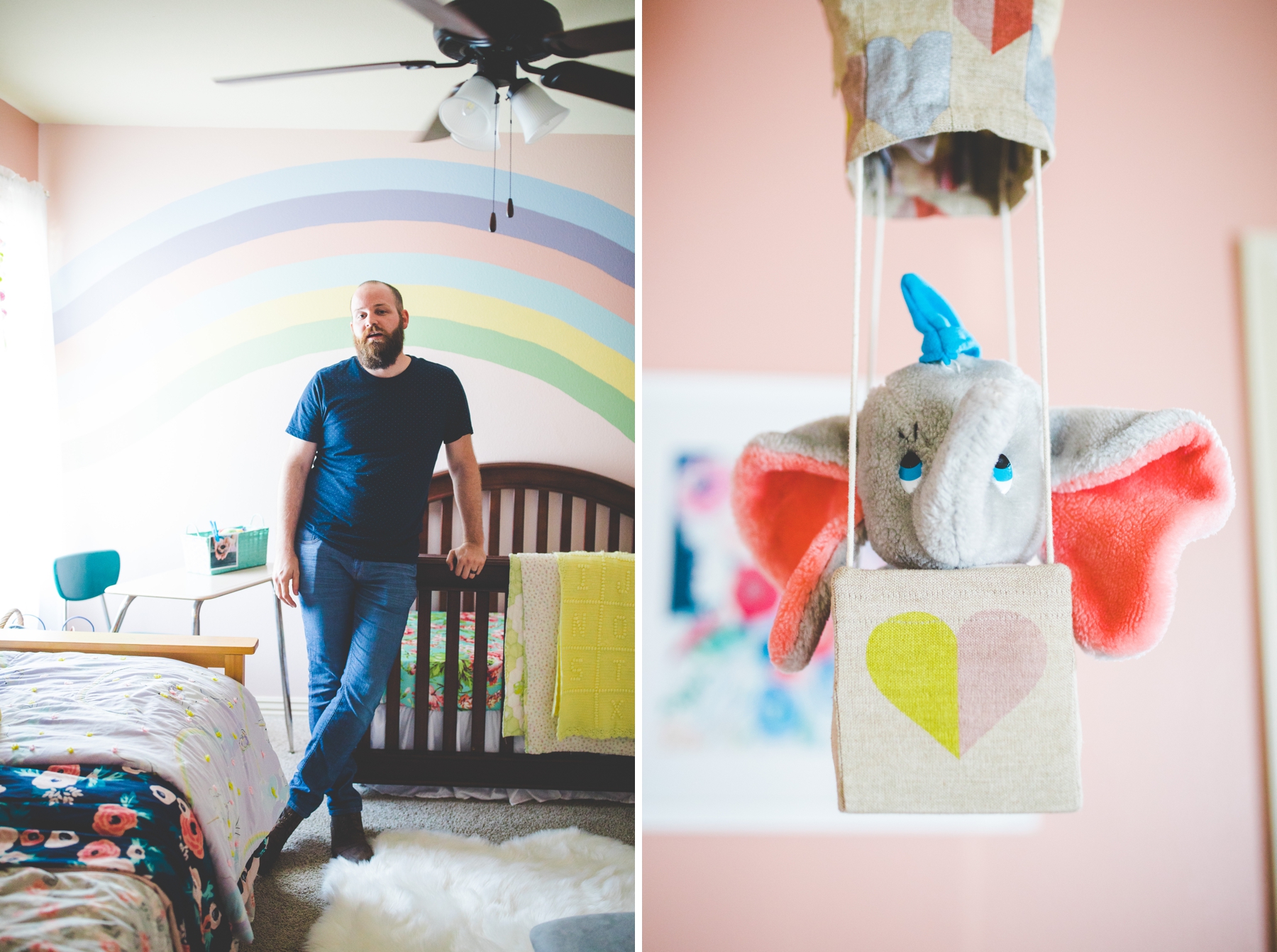 Counting down the days until our little wildflower of a babe arrives! We have wanted a third child for so long that I still feel like pinching myself + still can't believe this is really happening but, y'all, even though this pregnancy has been difficult – I've had all kinds of preterm labor issues and it has been so hard to scale back on shooting! – I'd keep going for fifteen years if it meant we got our newest babe at the finish line. Poppy is so loved and I can't wait to introduce her to y'all when she arrives! It's going to be amazing!
And these boys? They are going to be the BEST big brothers Poppy could ever dream up! We have family coming in tomorrow so last night we went out and celebrated our last night out as a family of four and, at dinner, we went around the table and talked about our favorite things about it being the four of us + what we're all looking forward to the most about being a family of five and I'm going to lock those memories down forever because it was the best night and just thinking about it makes my heart want to burst!
I mean, with kids like these, how could it not?!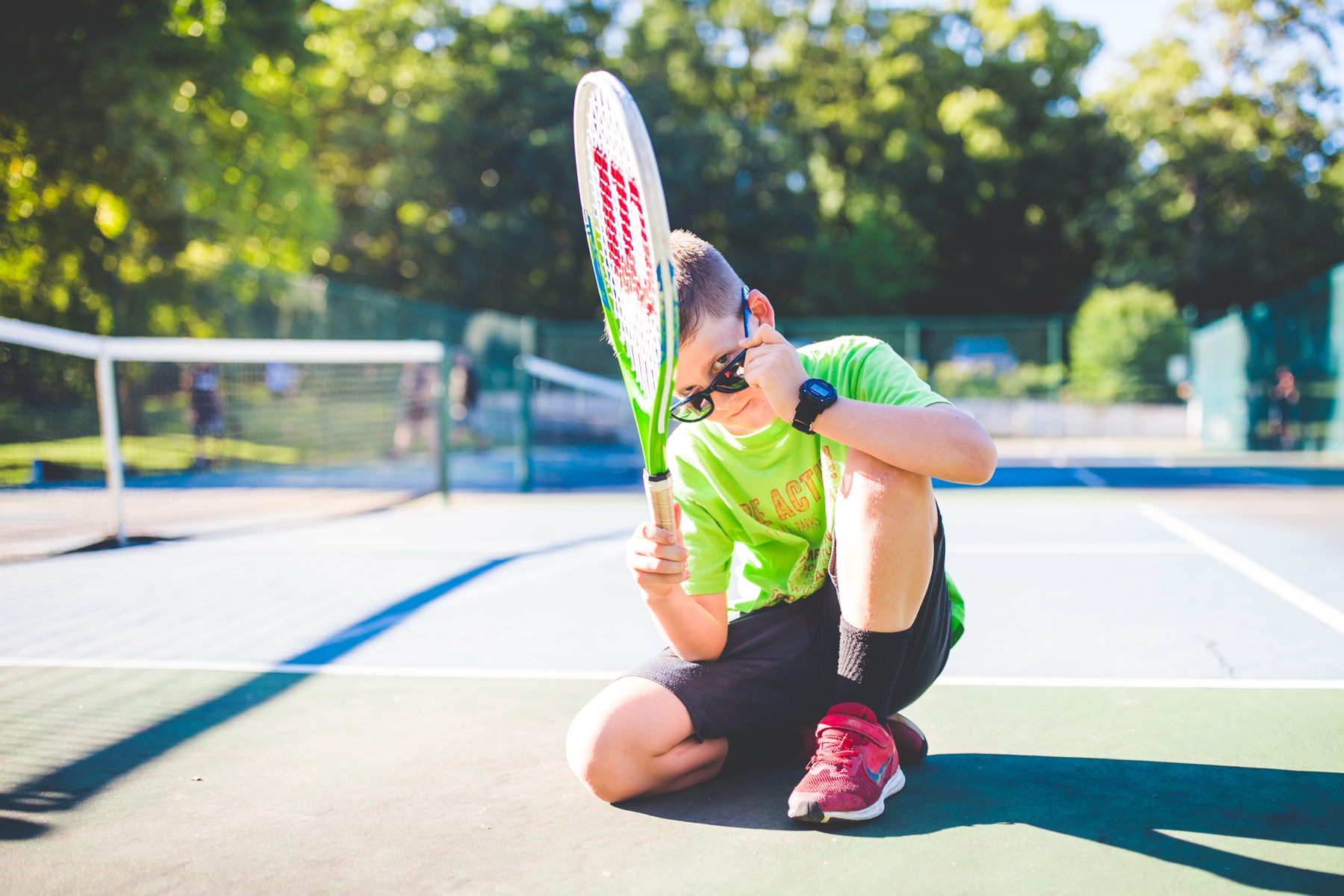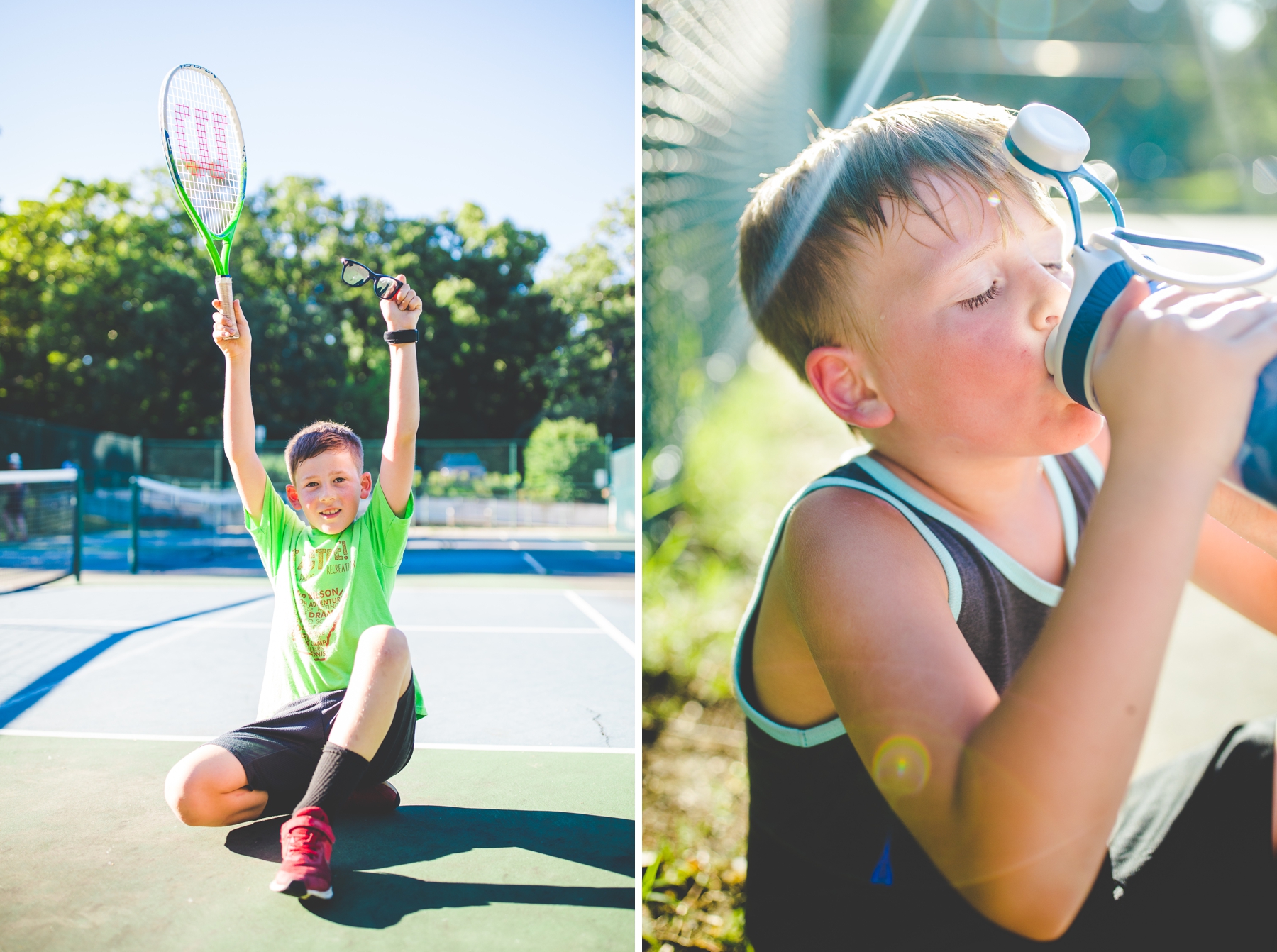 Weddings | Engagements | Seniors | Families | Personal