If you haven't yet met Maddie of Sonnet Weddings, get ready to love her!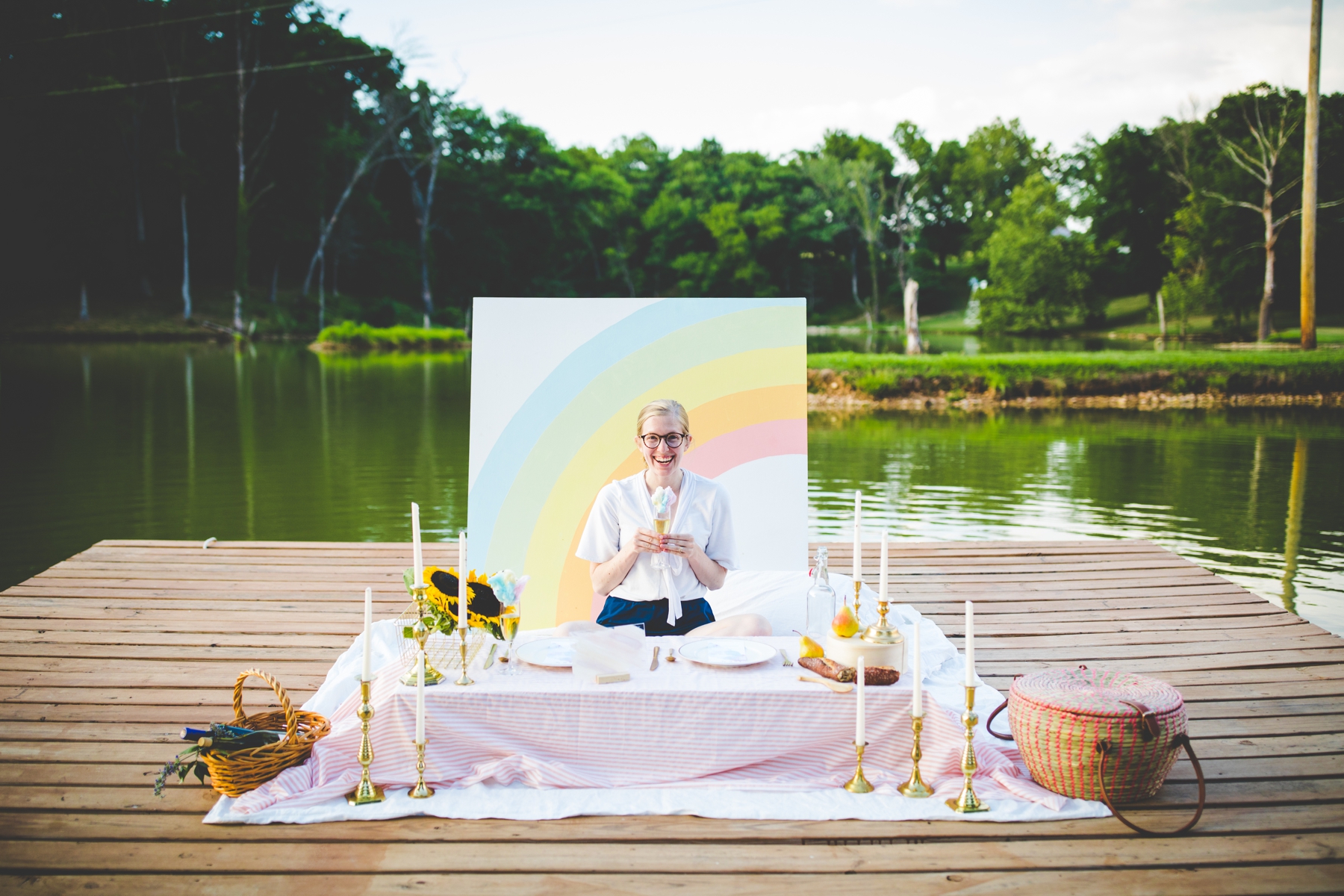 I first met Maddie of Sonnet Weddings at Arsaga's (naturally – sometimes I feel like I live there!) and, right off the bat, I could tell that she had a creative soul and an amazing heart. And when you're looking for a rad wedding planner? I don't think that there's more you could ask for! Maddie and I first got together for this fun shoot at the Ballroom at I Street – the stars in the model's hair will forever be one of my favorite looks! – and, when I wanted to do a colorful outdoor shoot this past summer in the hot July heat (ha!), I knew that Maddie would be the perfect fit + creative partner to dream this concept up with!
Think I'm being superfluous? I'm not! Maddie even made this veil!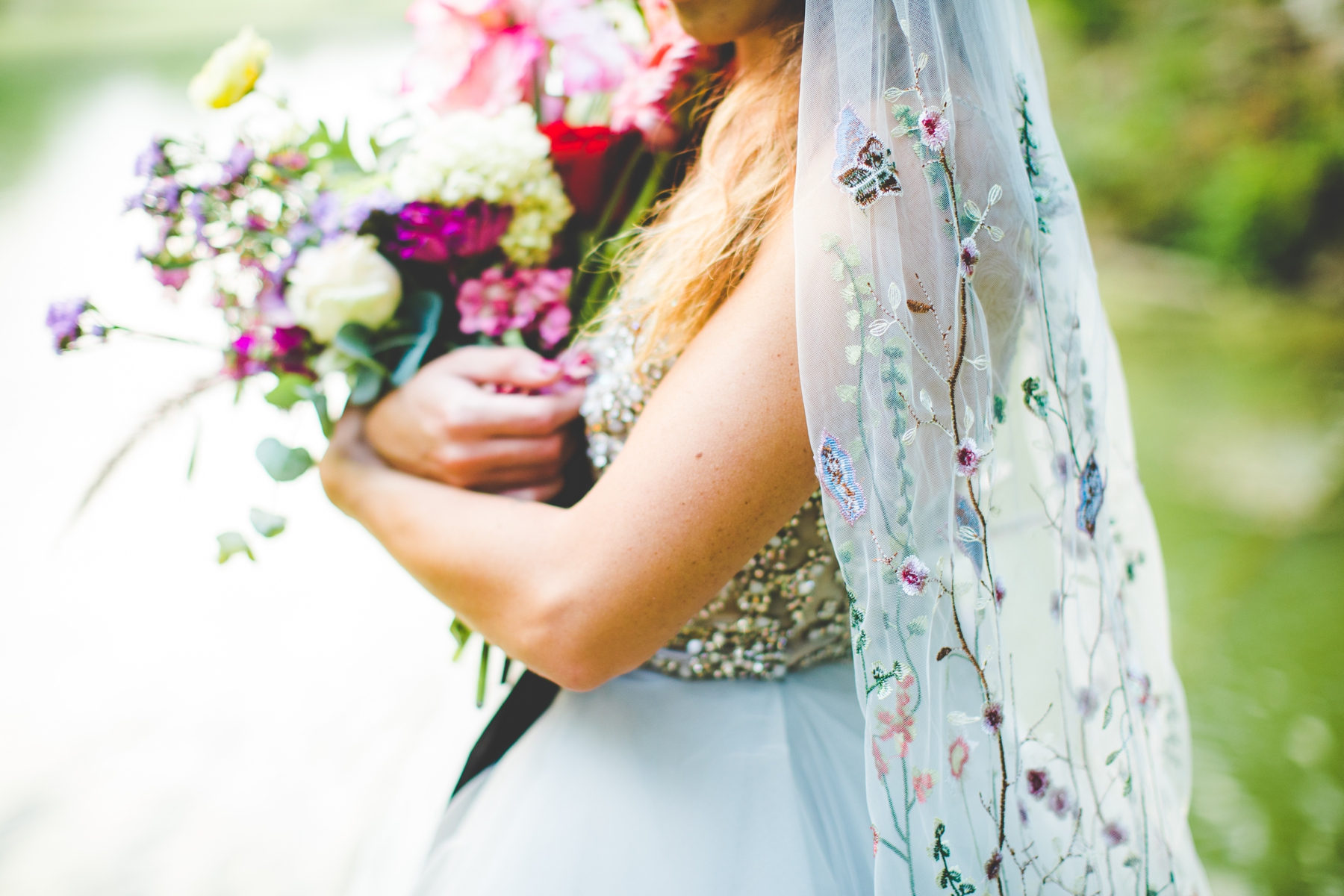 For this shoot, we wanted to take a rainbow and slightly combine that with a subdued Marie Antoinette feel – we kept calling this shoot our French Rainbow shoot! – and planning it was so much fun! Maddie made this incredible rainbow backdrop (not going to lie – it's totally the inspiration for Poppy's nursery!), we made bouquets with flowers from our local farmer's market, and Maddie created the most beautiful table setup on the dock at Stella Springs! Loved this shoot – and spending so much time with Maddie! – so much!
And these vendors? They are AMAZING! Wedding Dresses: Tesori + Hayley Paige // Cake: The Cake Occasion // Video: David and Katie Films // Invites: Olive and Fig Creative // Venue: Stella Springs Wedding Venue in Stella, Missouri // Planning: Maddie Ward of Sonnet Weddings
Oh! And I just remembered! While driving to this shoot with my car loaded down with a whole bunch of styled shoot prep + flowers + three bridesmaids dresses, I called my husband and said "You know what? I'm doing it. I'm going to open a styled shoot rental shop." And a few months later? I did!! These three bridesmaid dresses now belong to Opal and June and I love them all so much!
So excited to (finally!) share these photographs with y'all!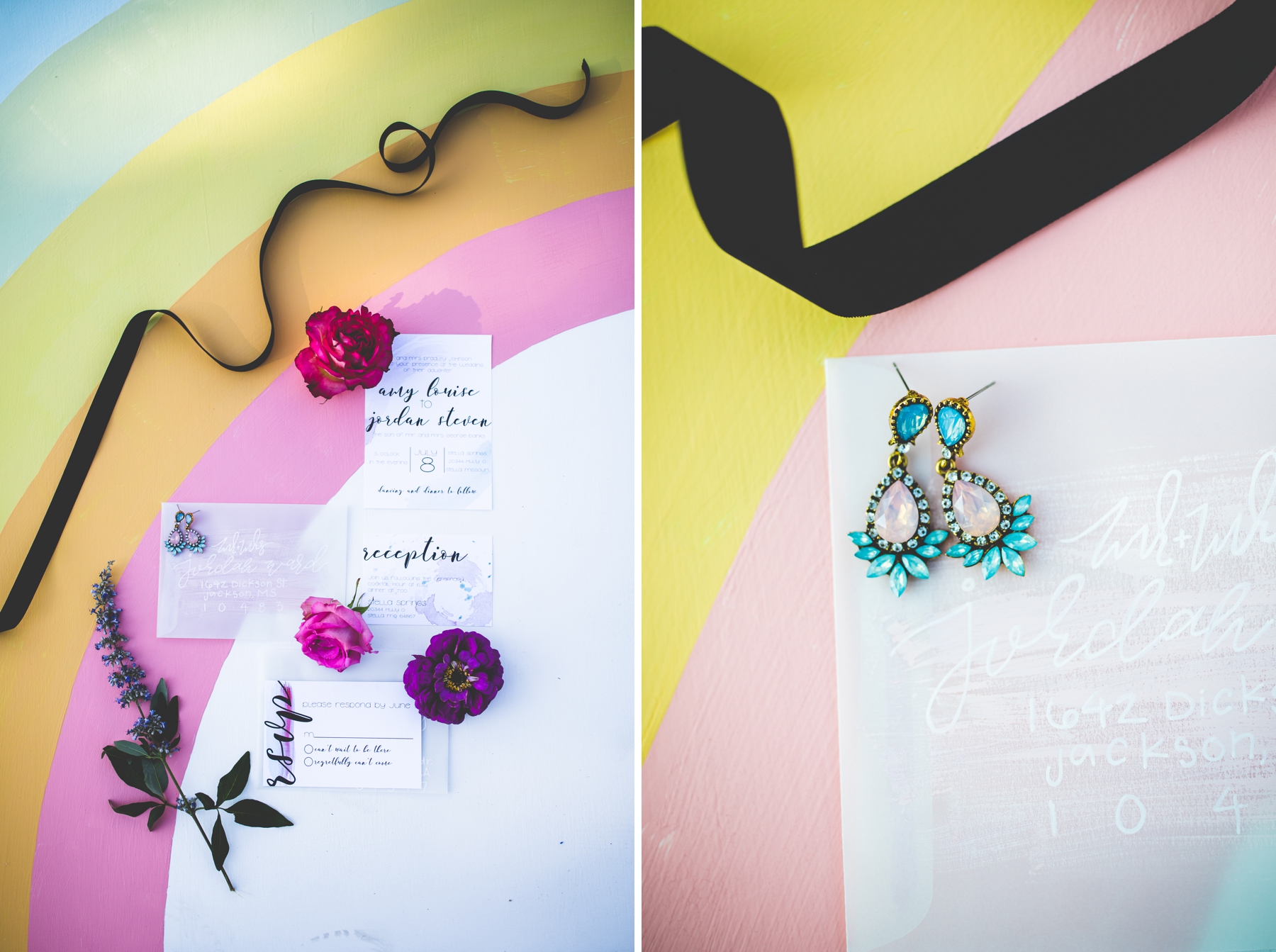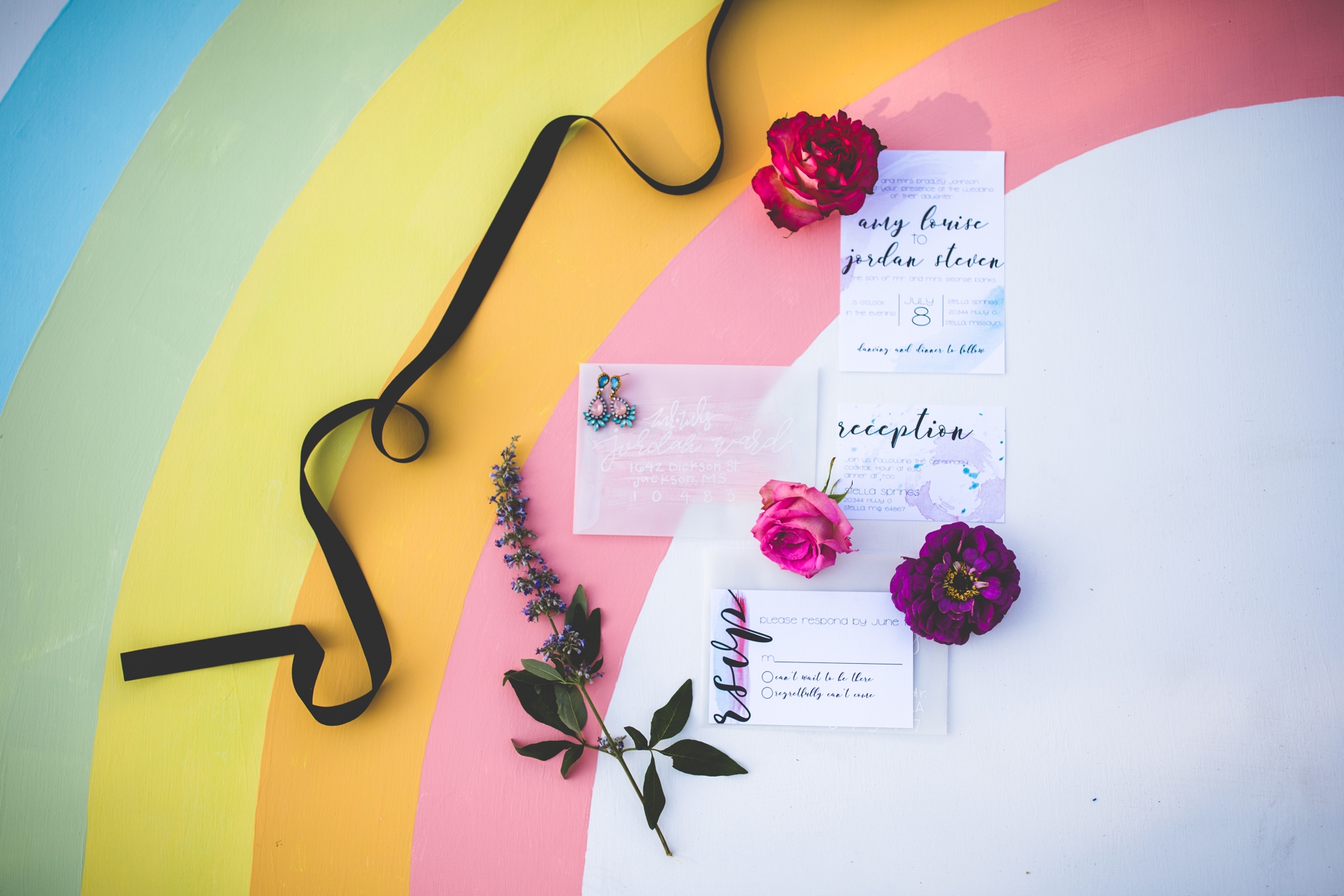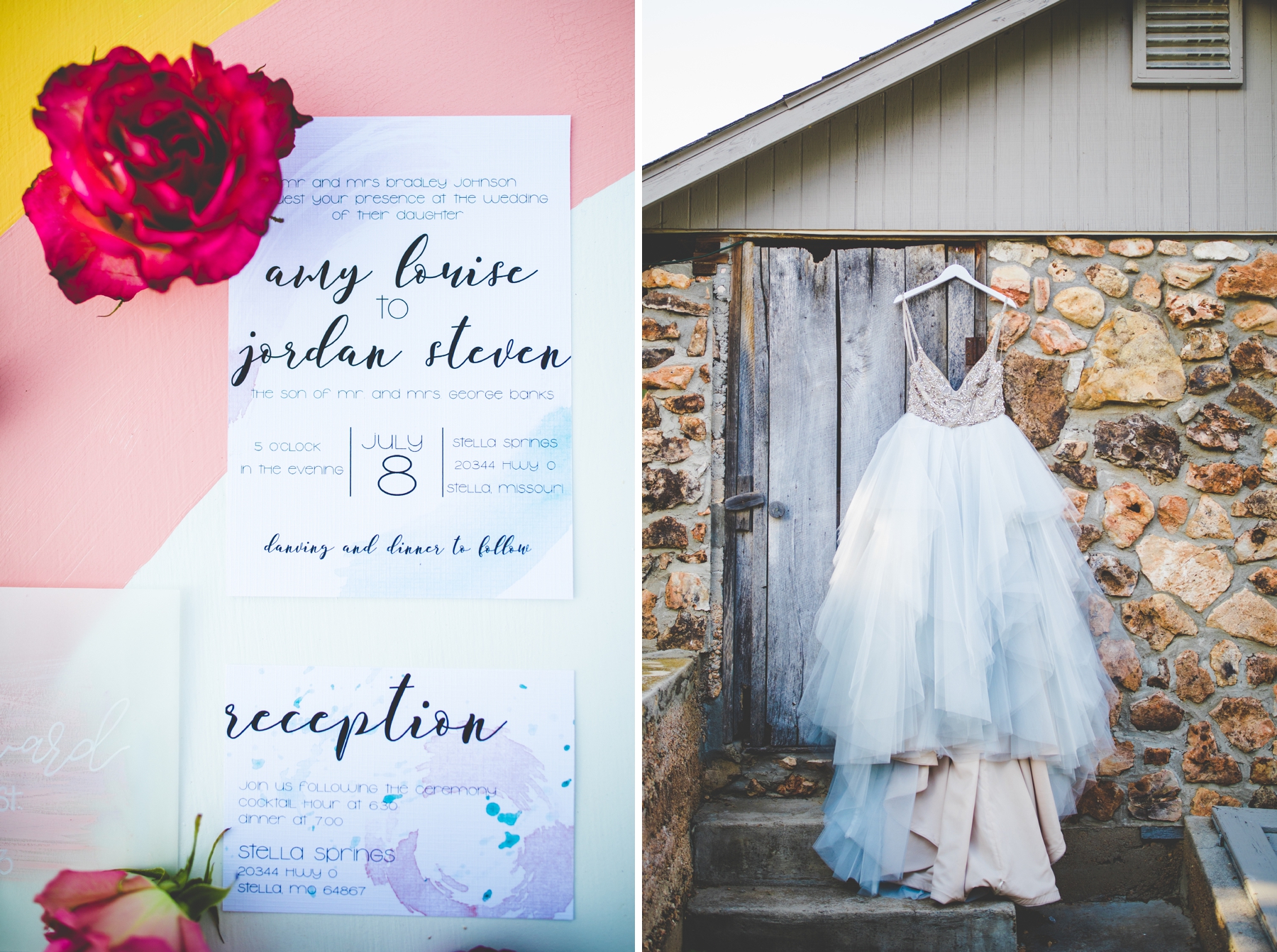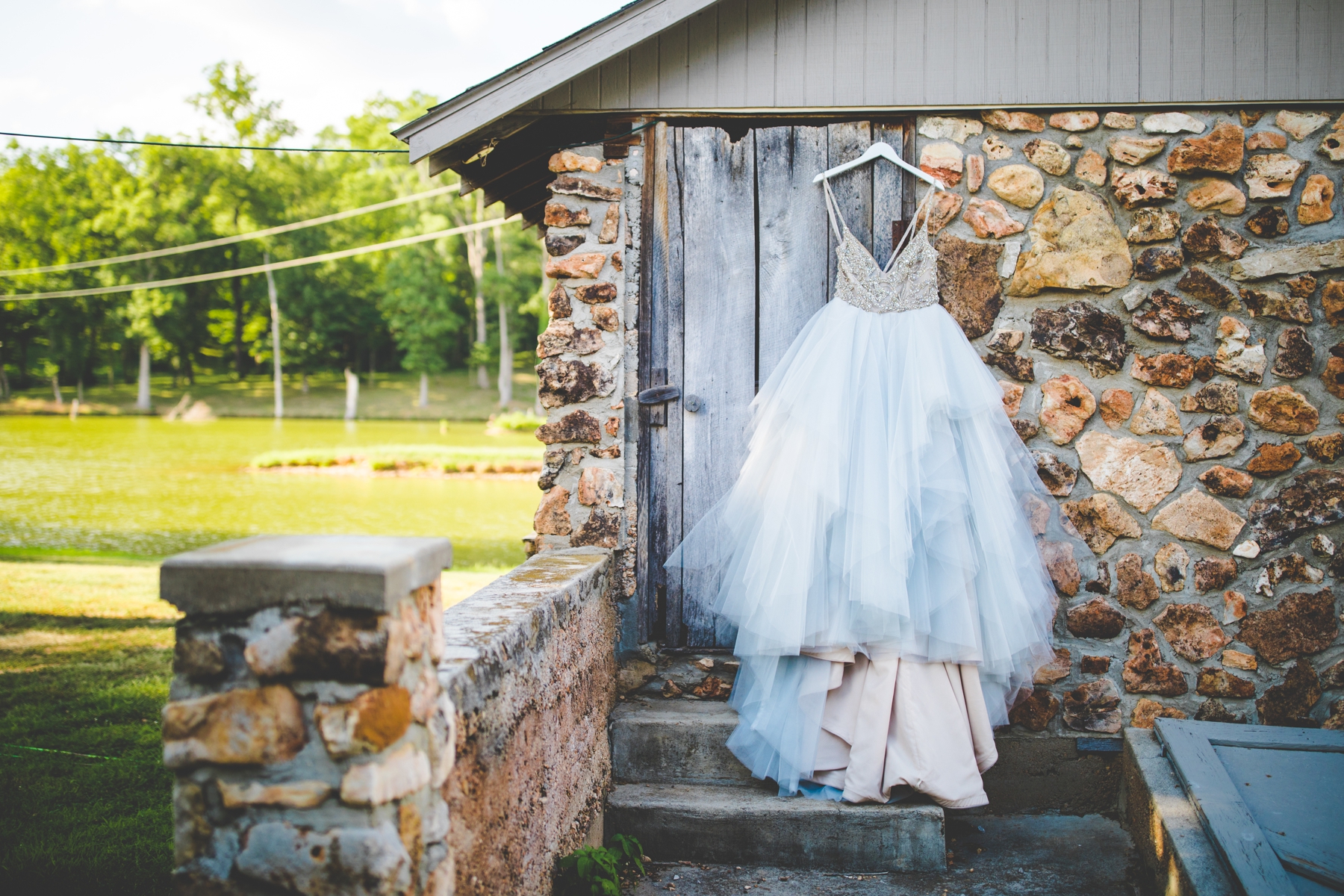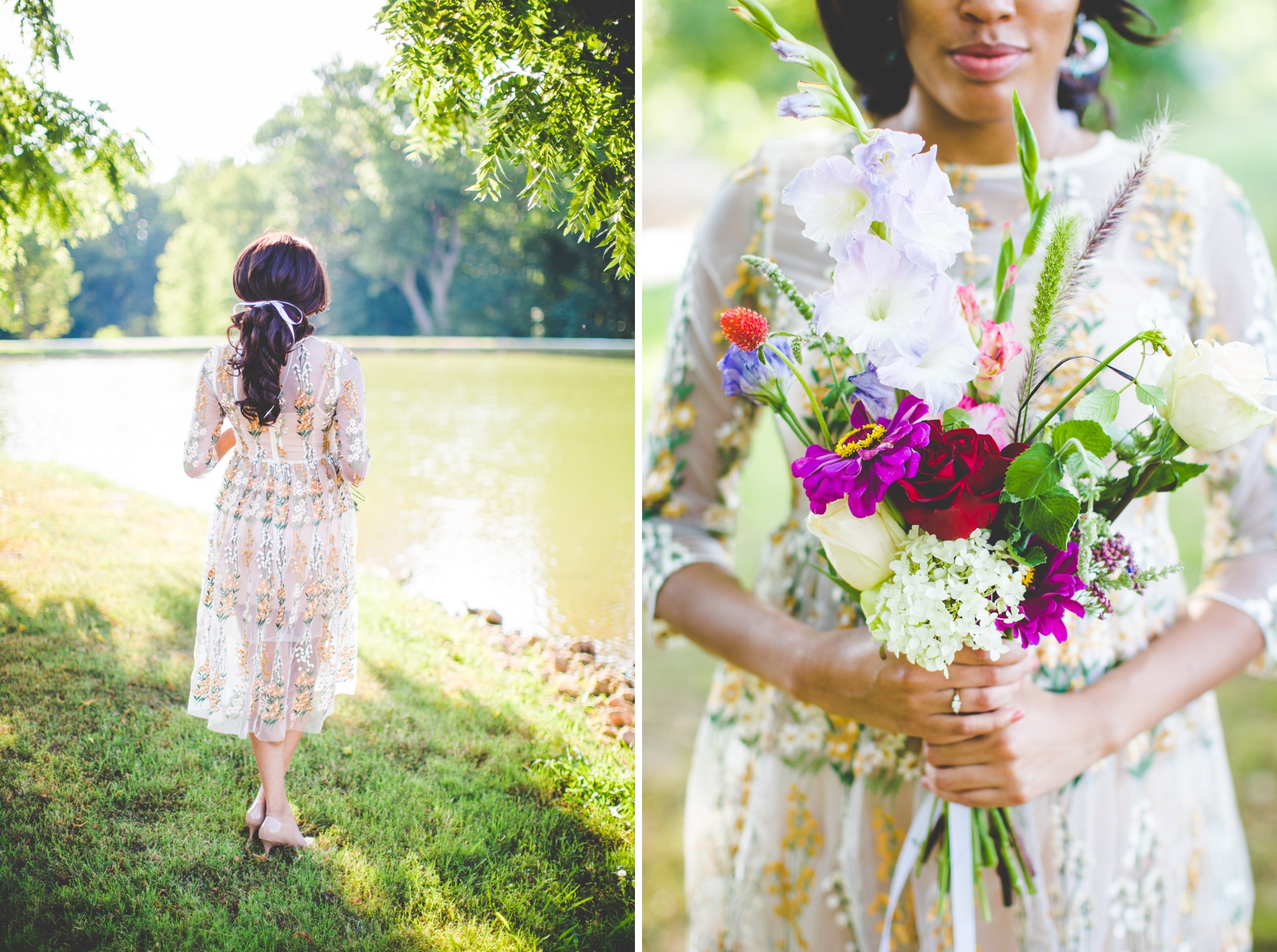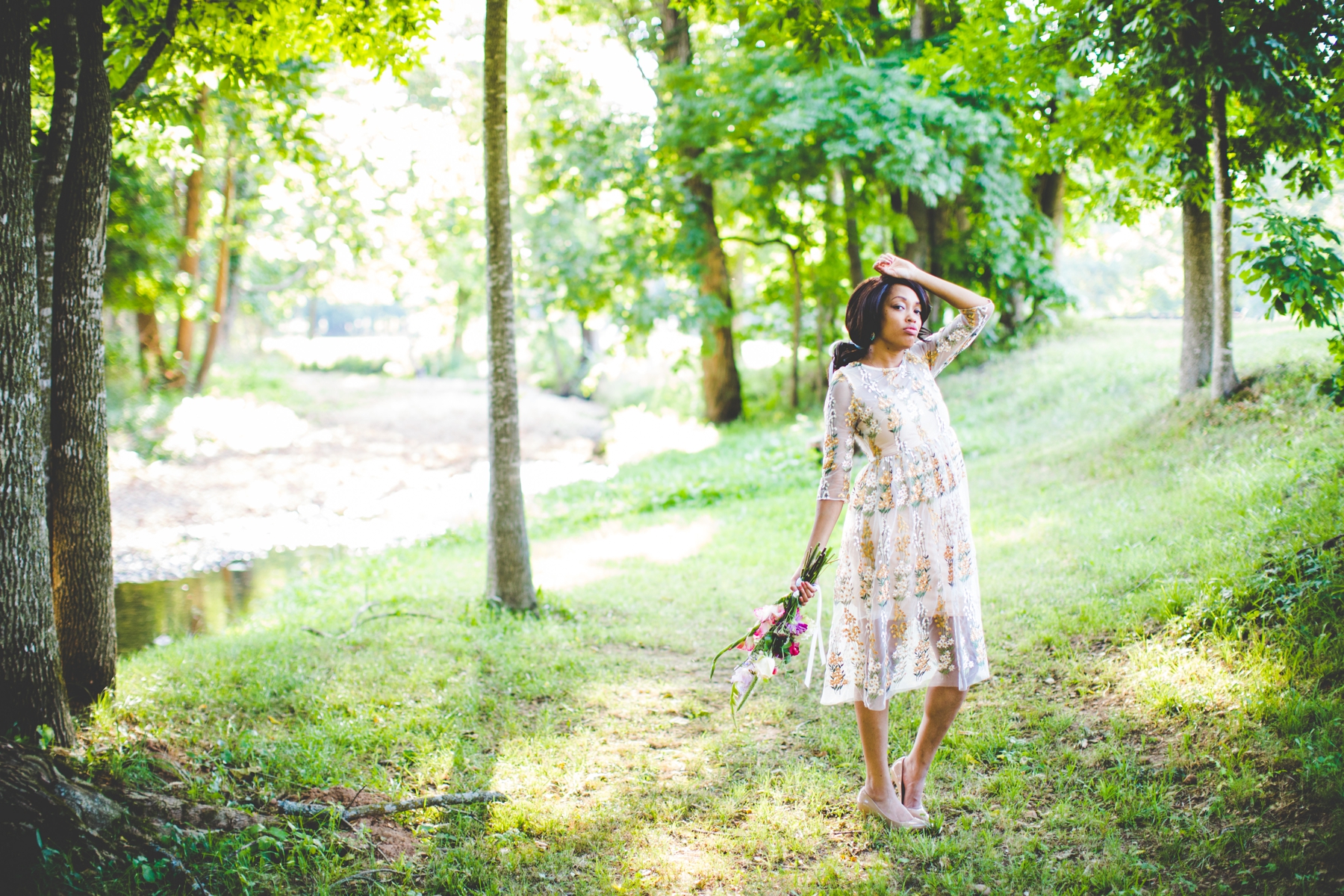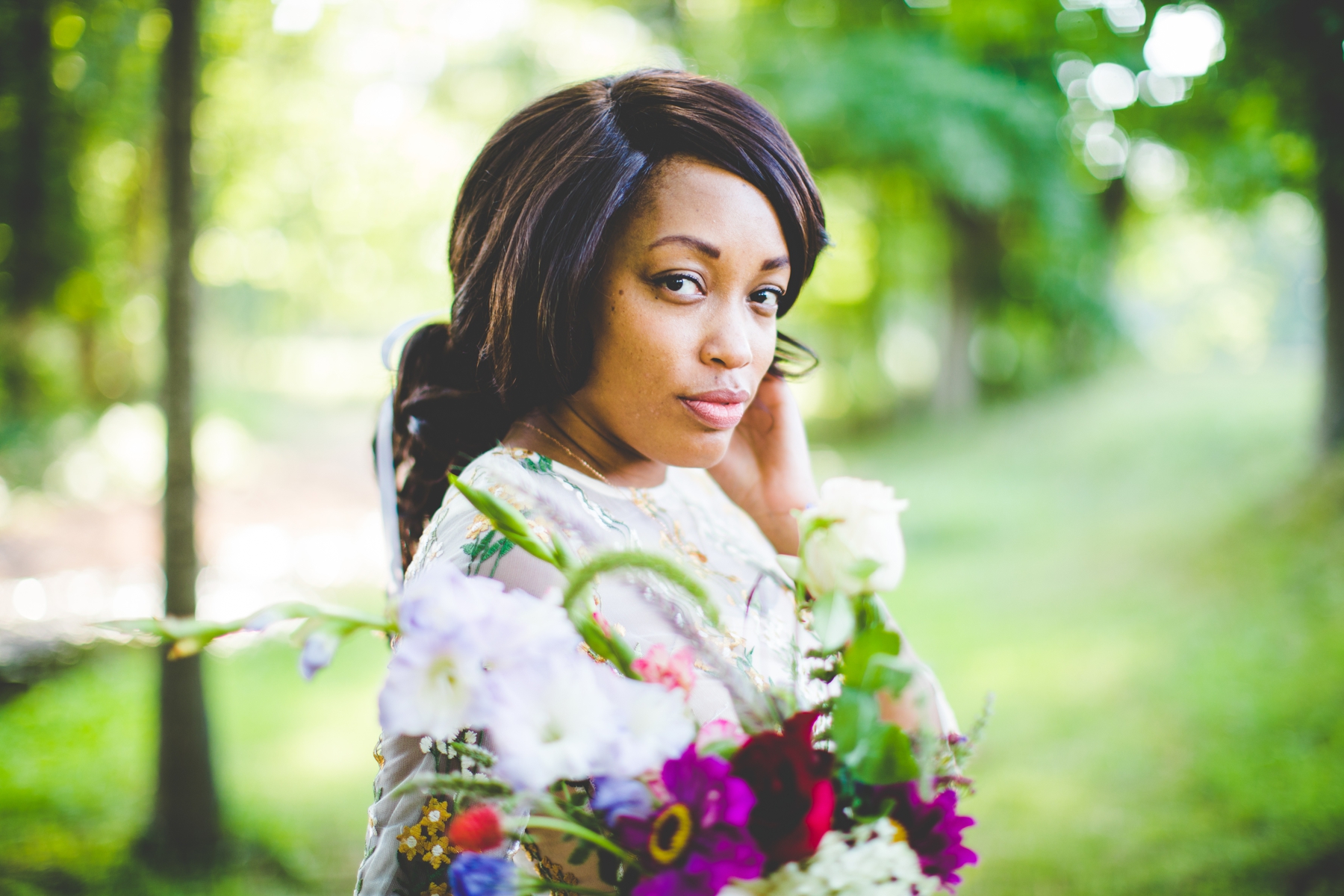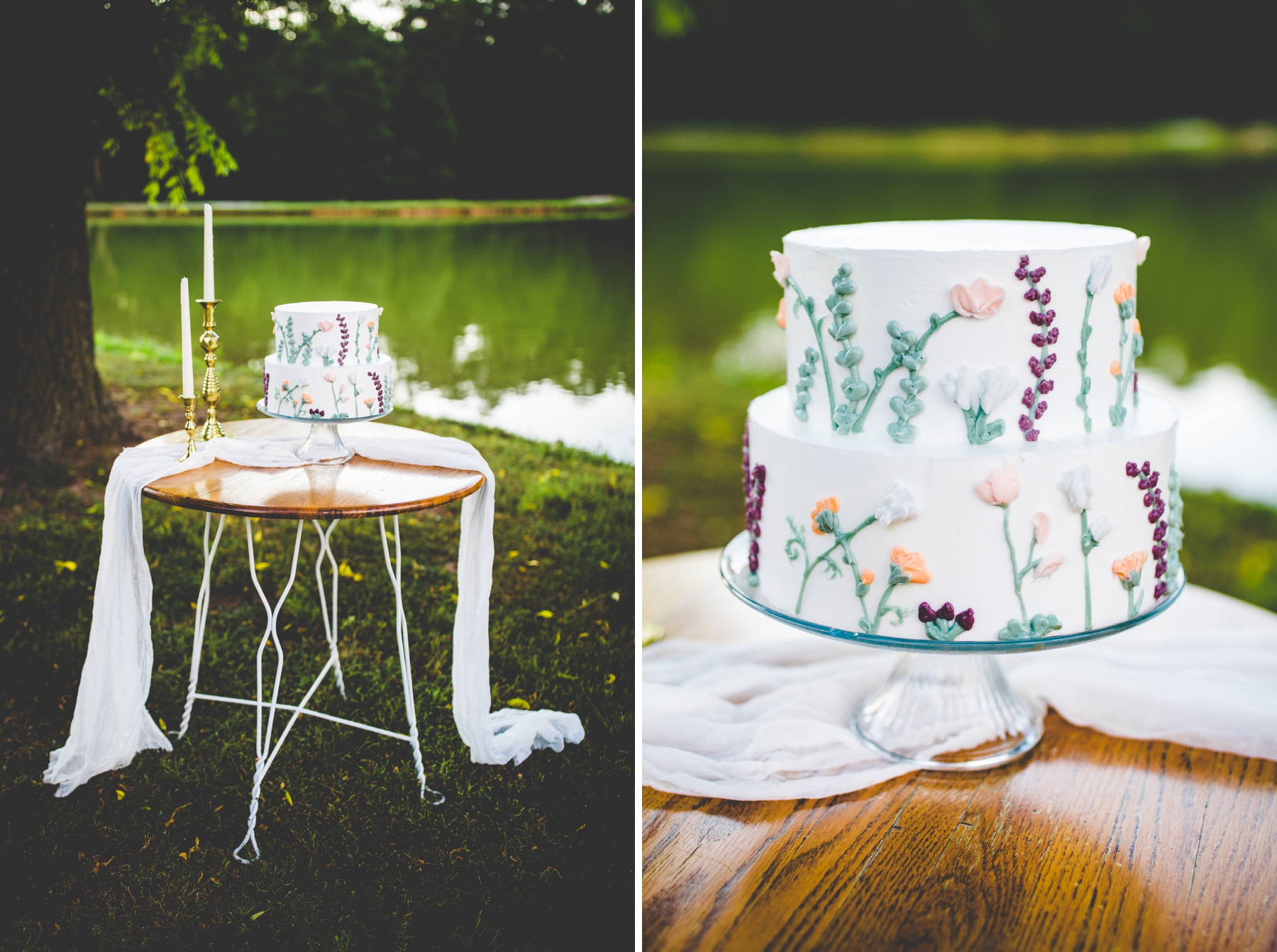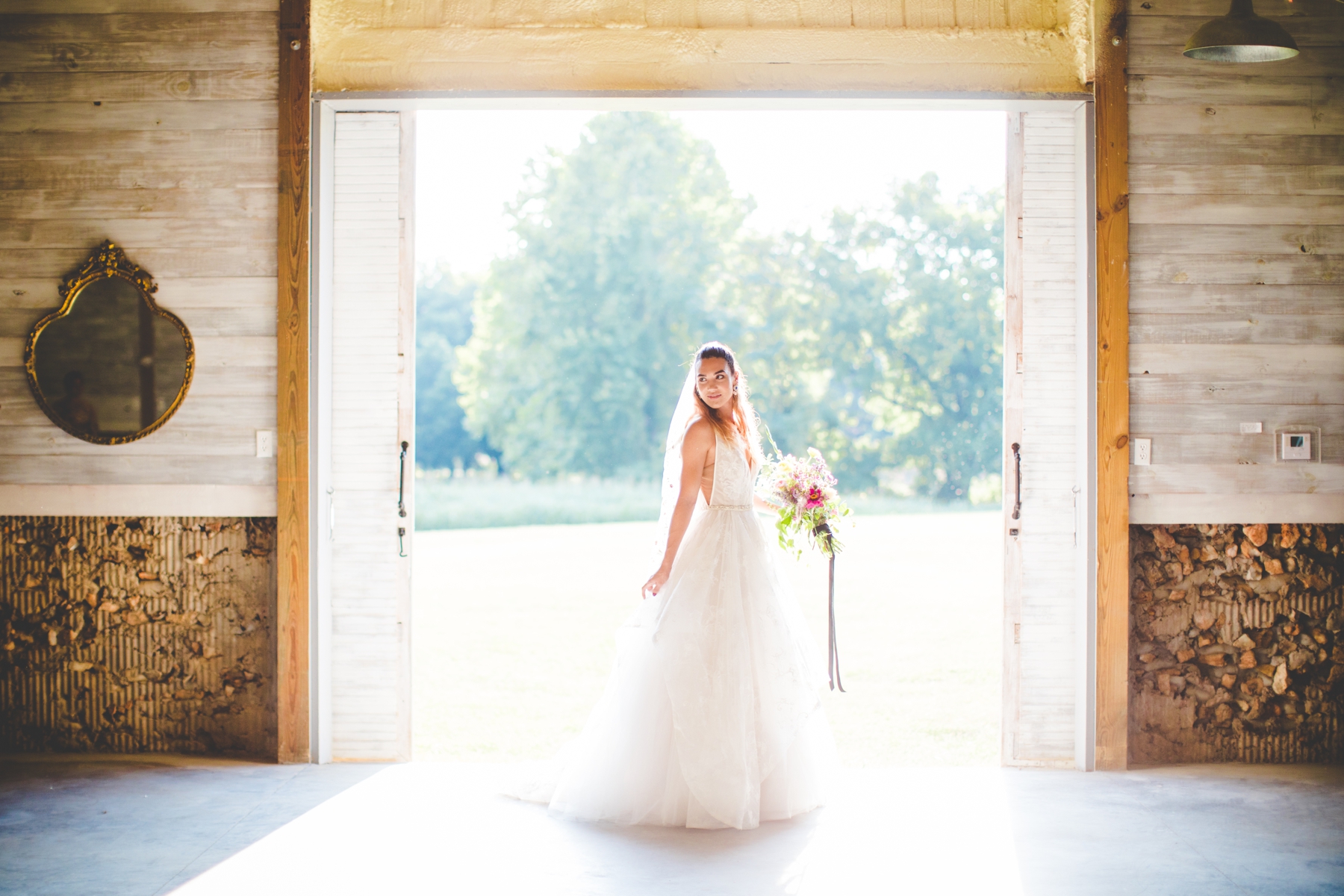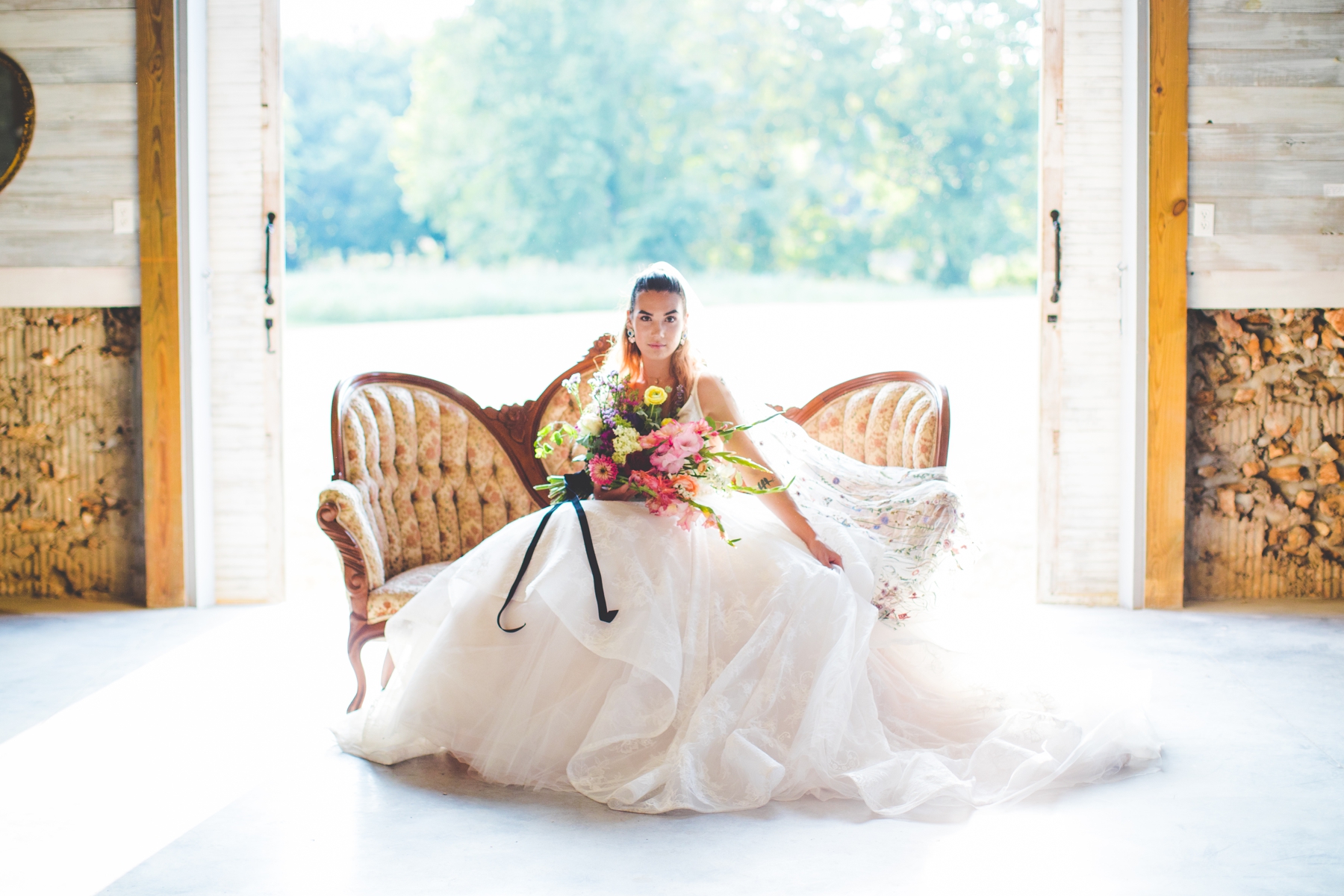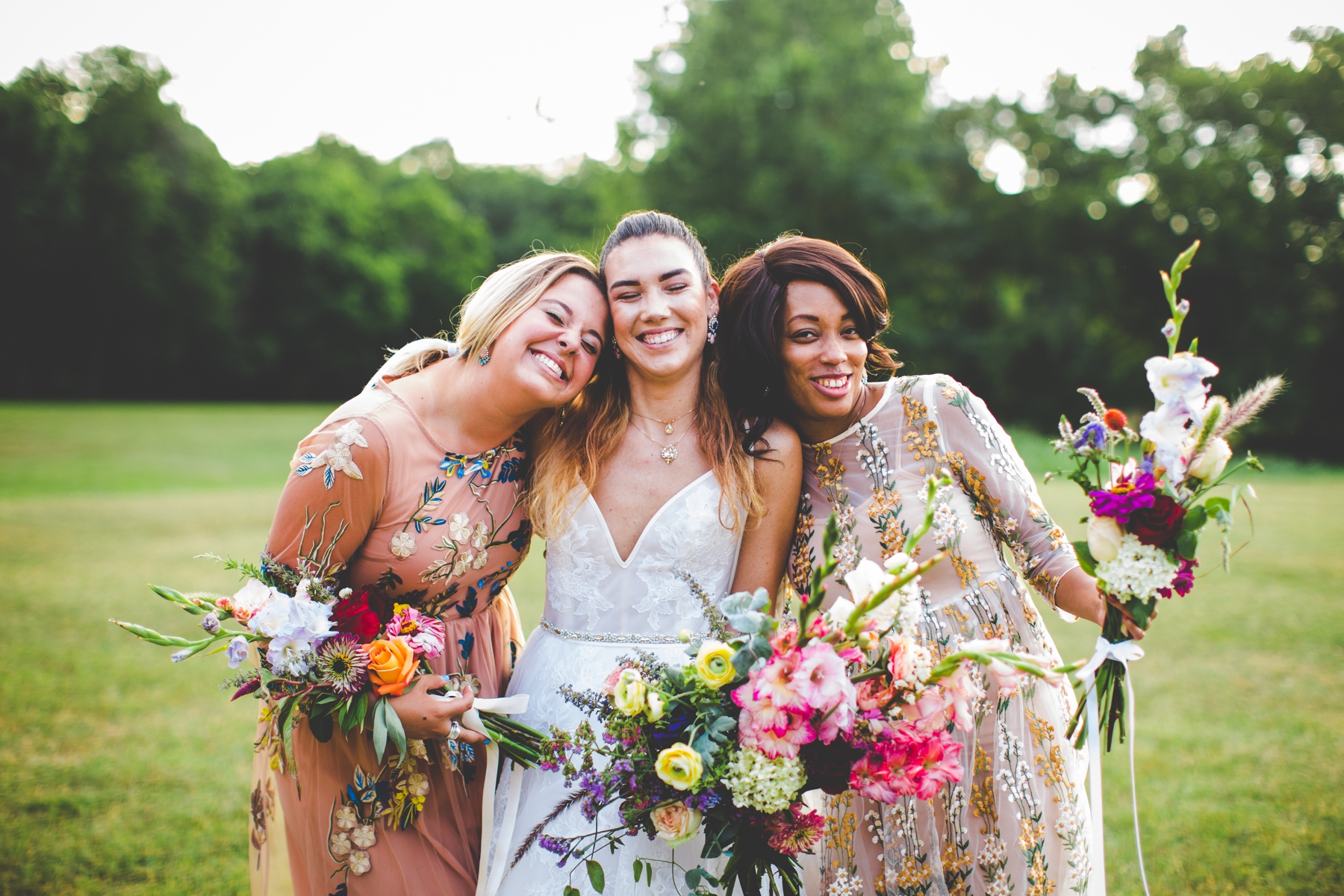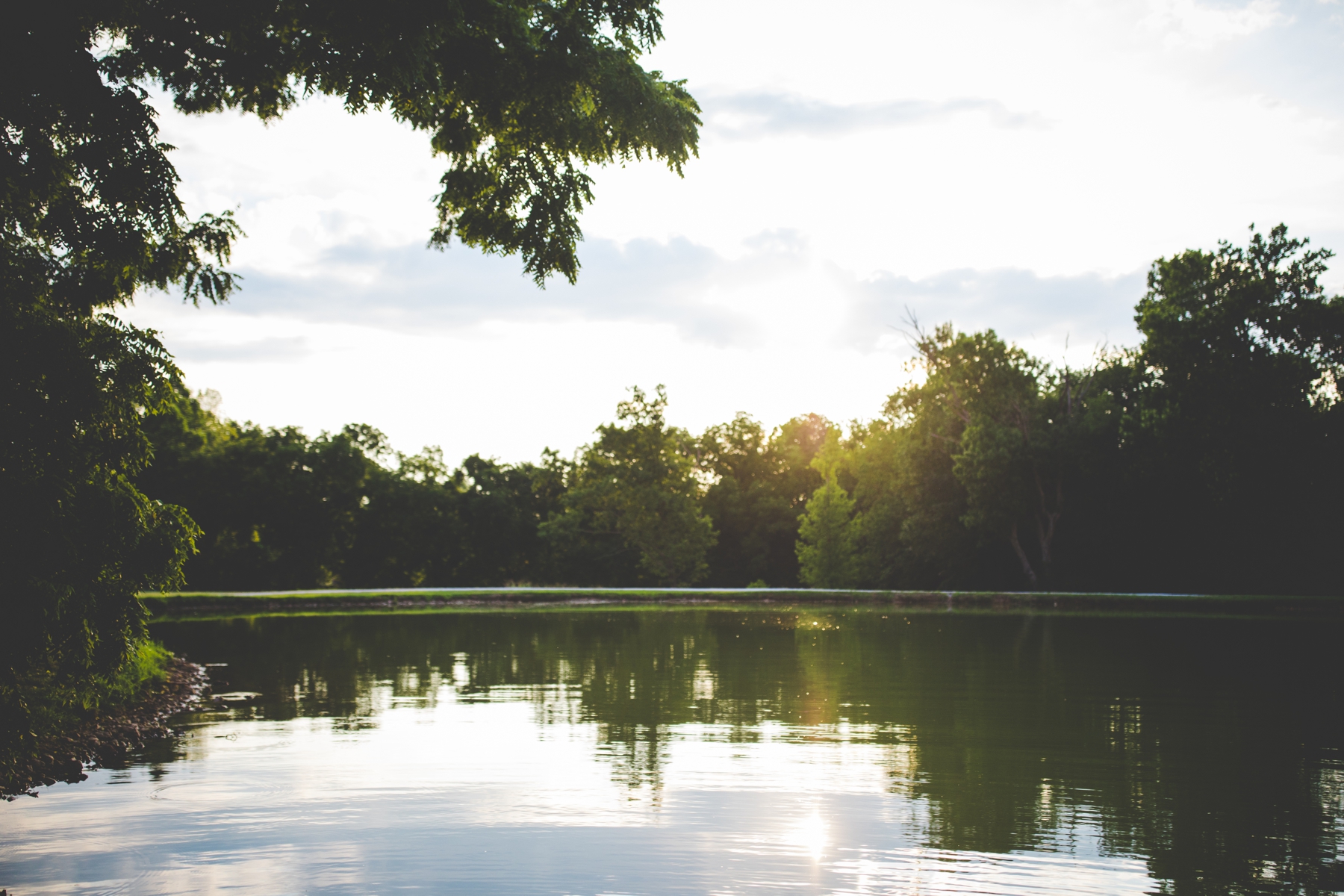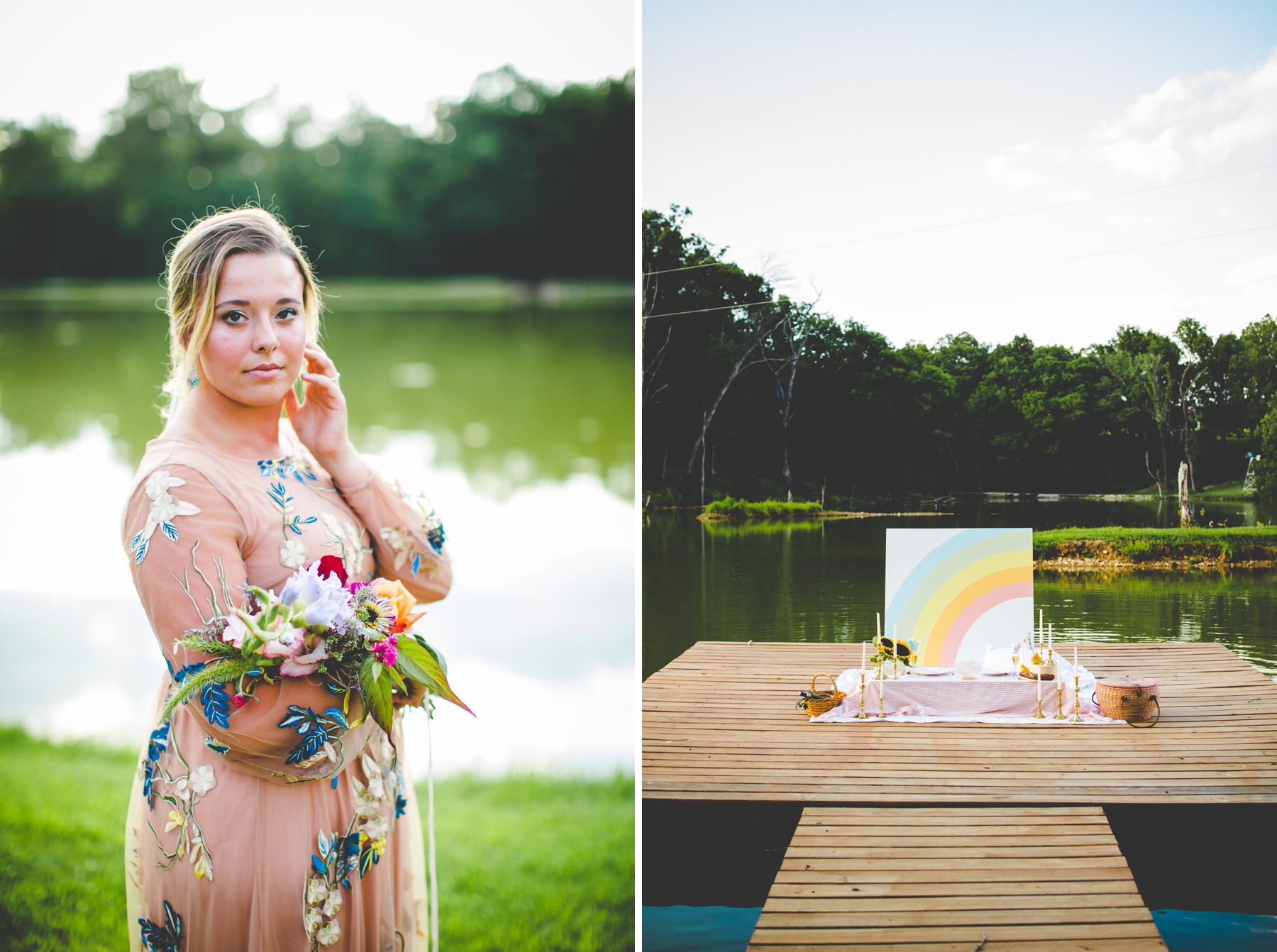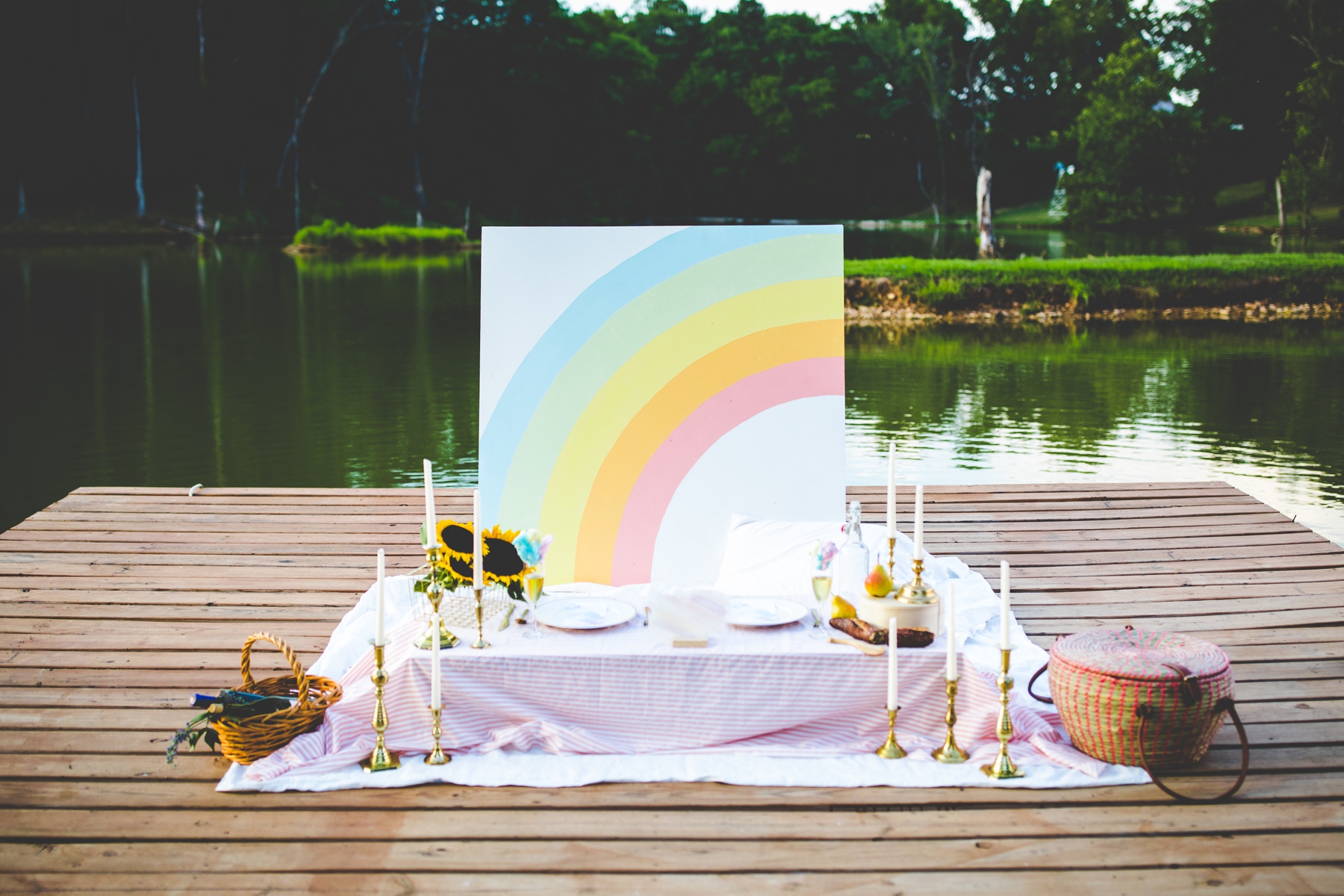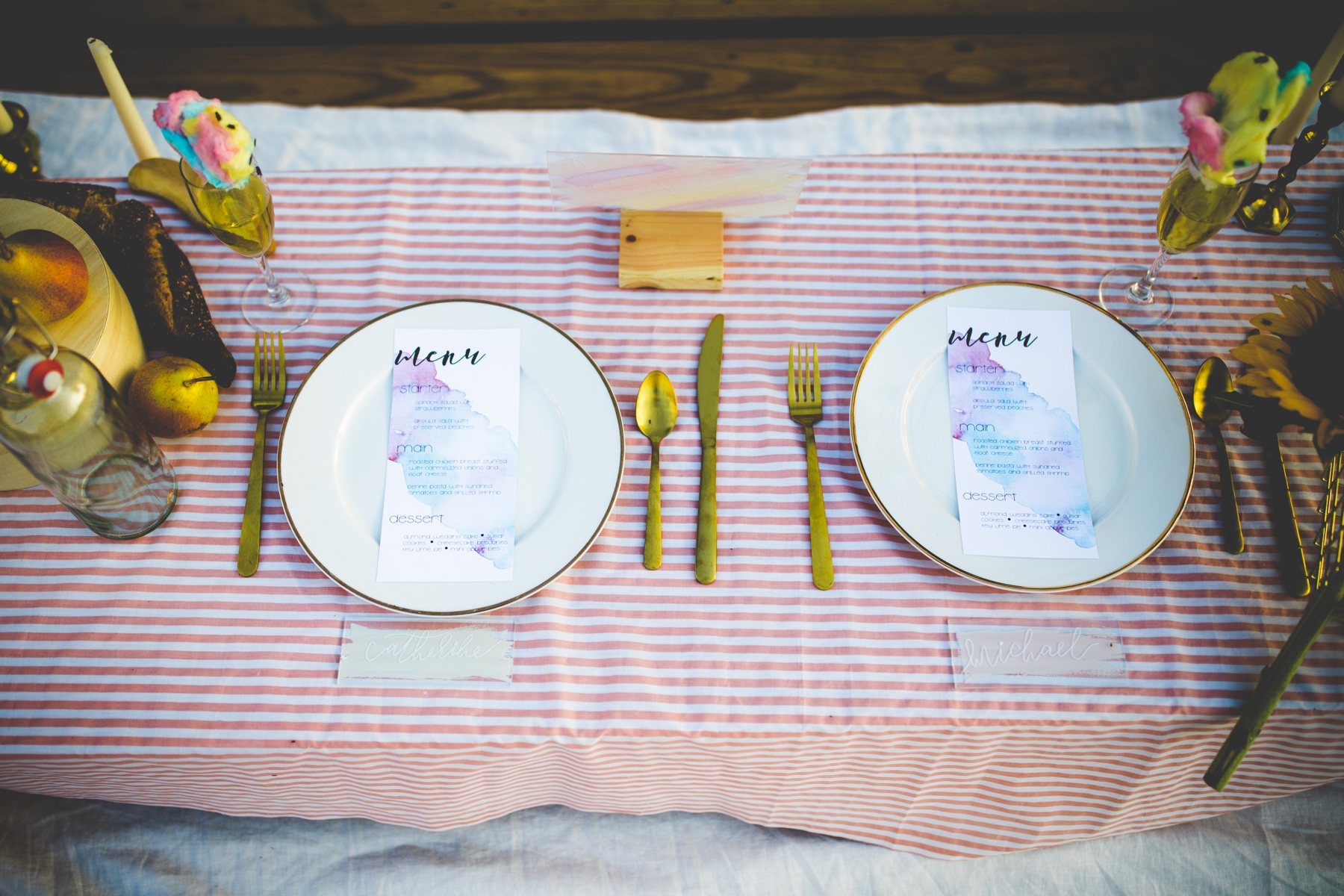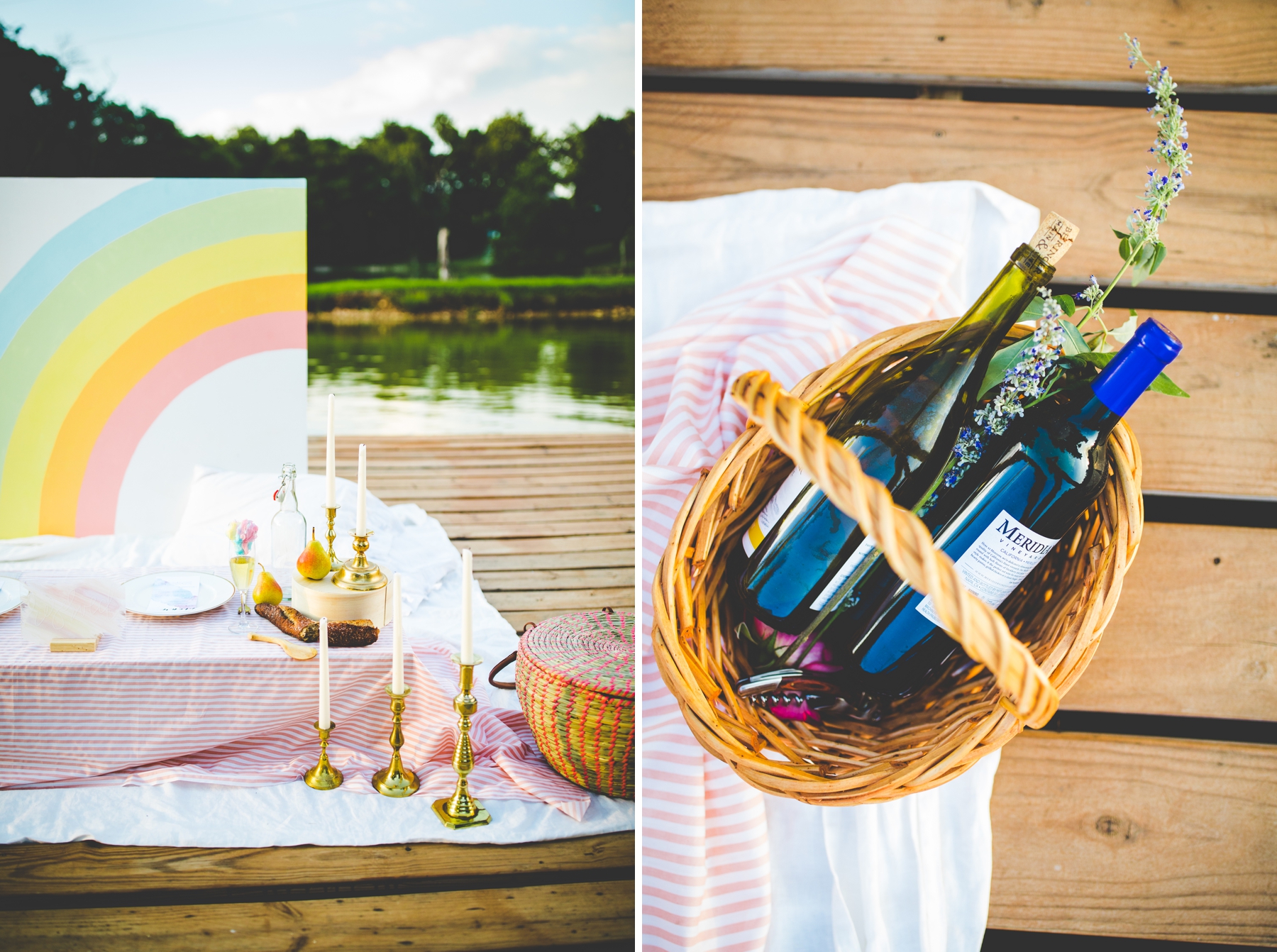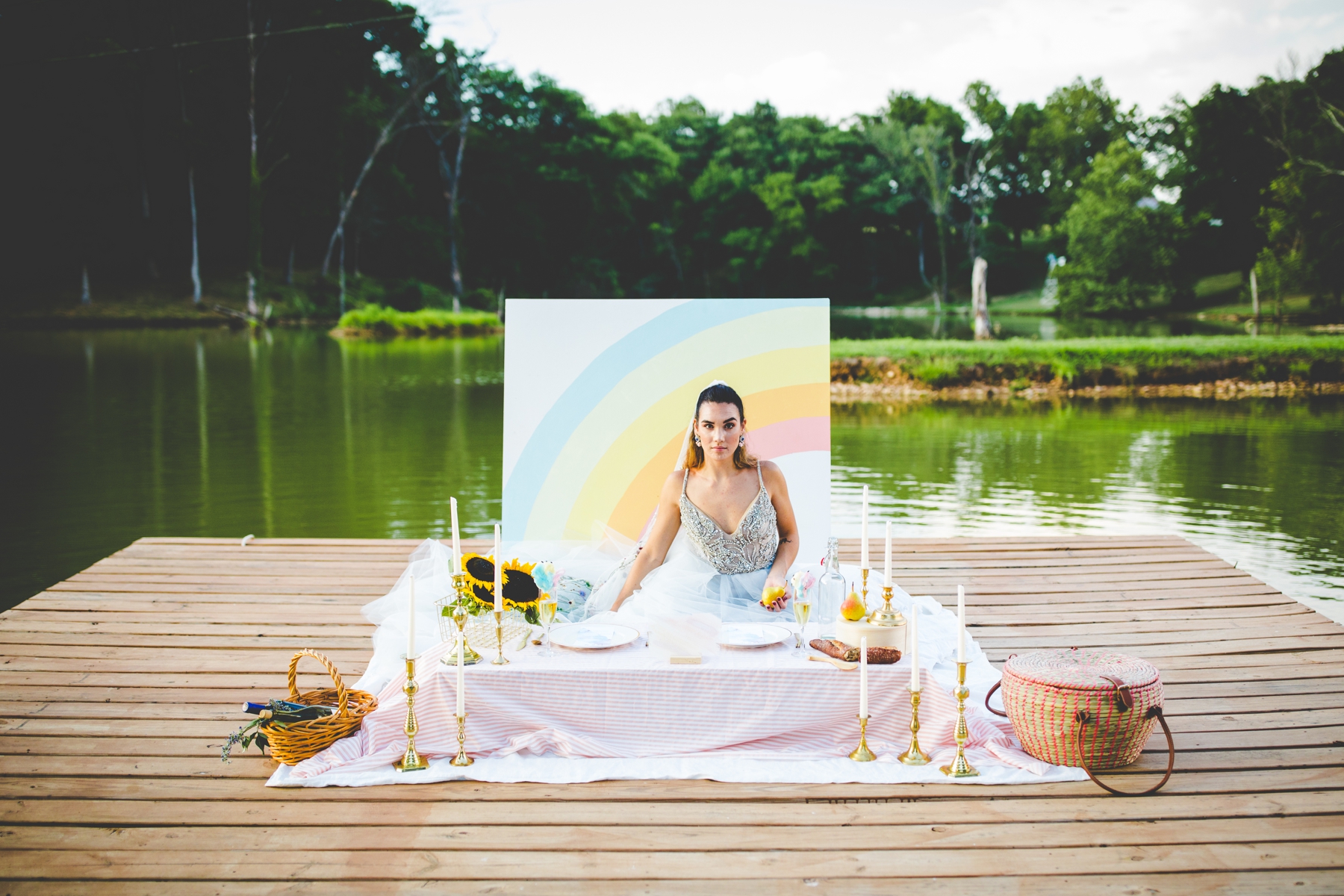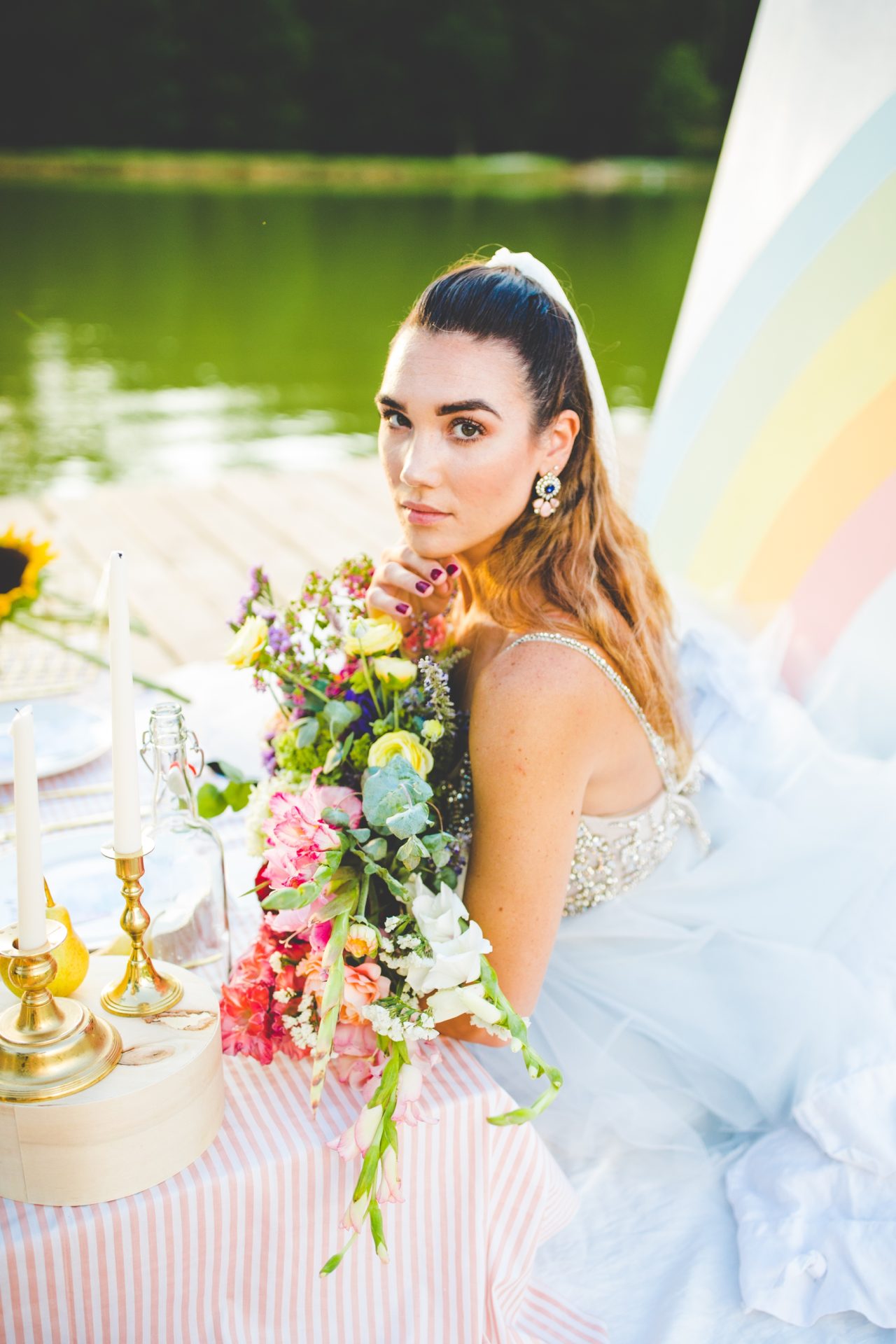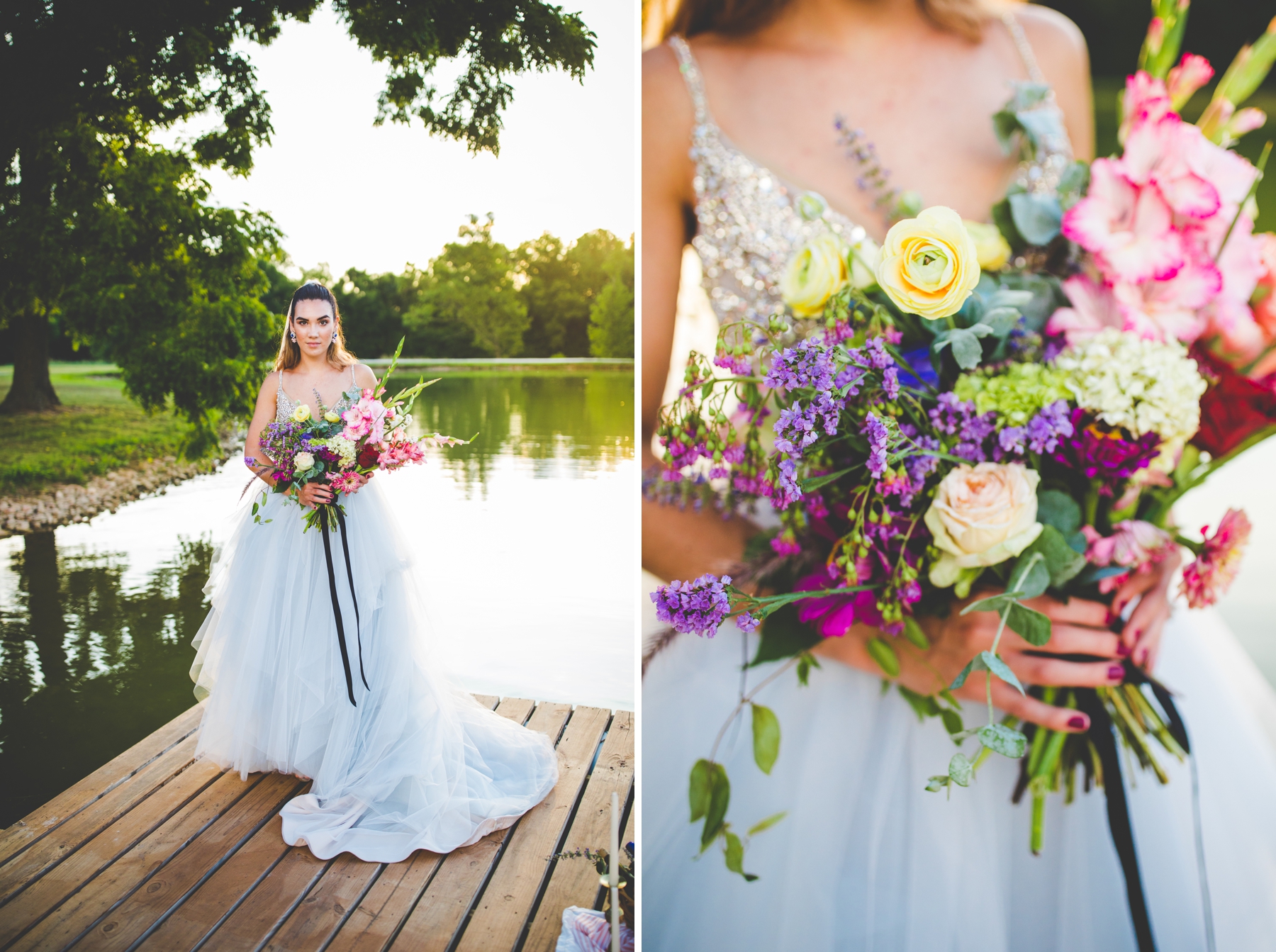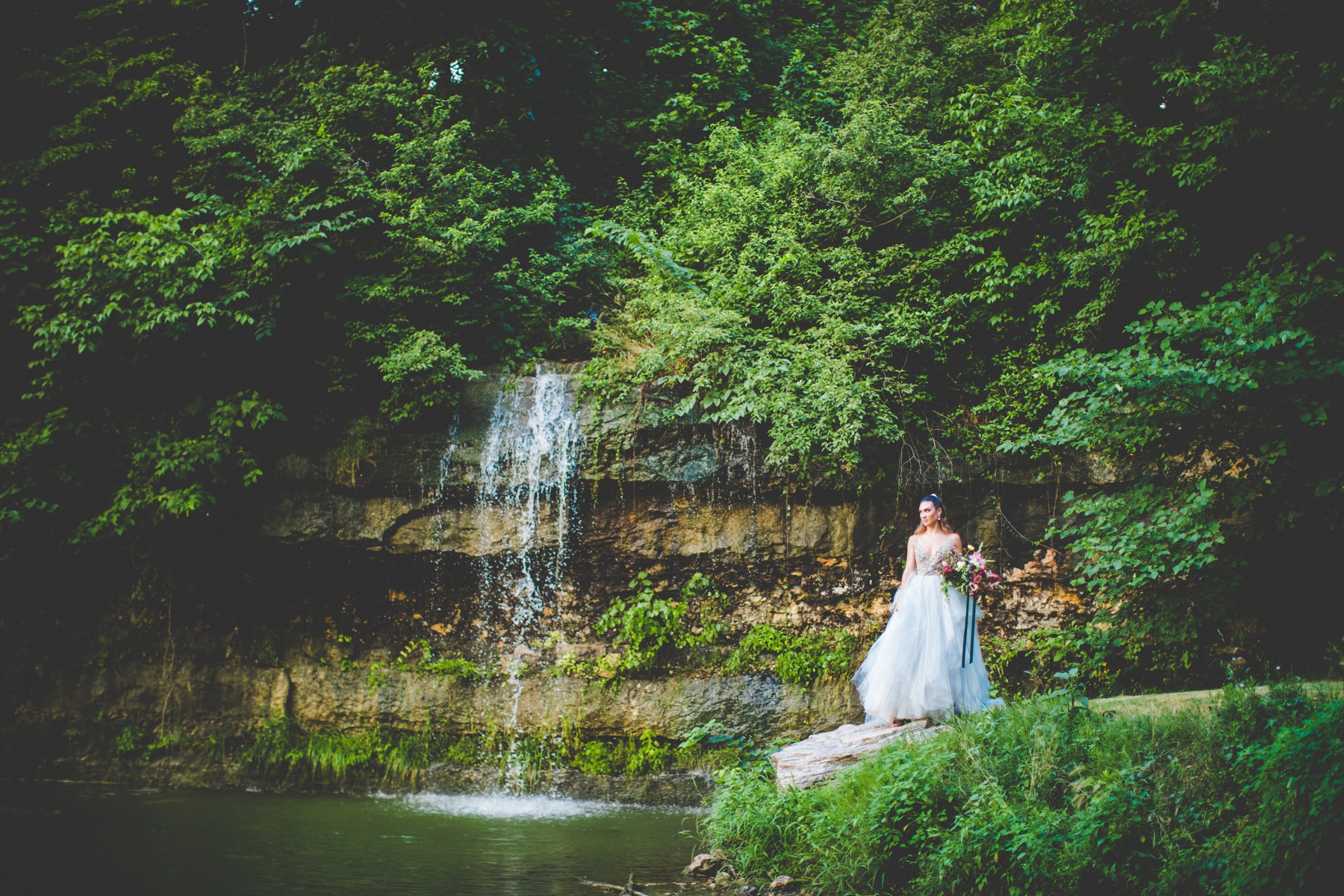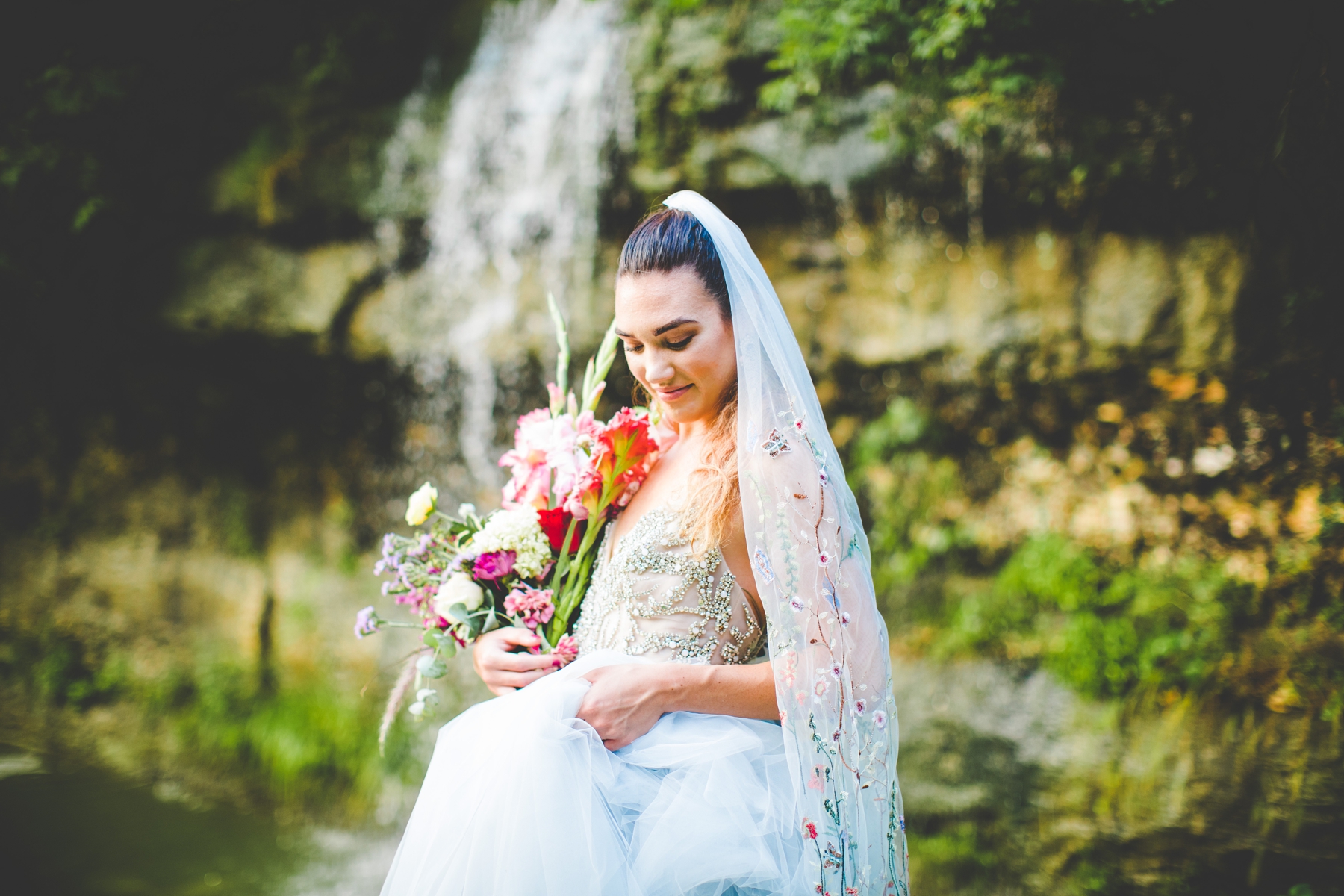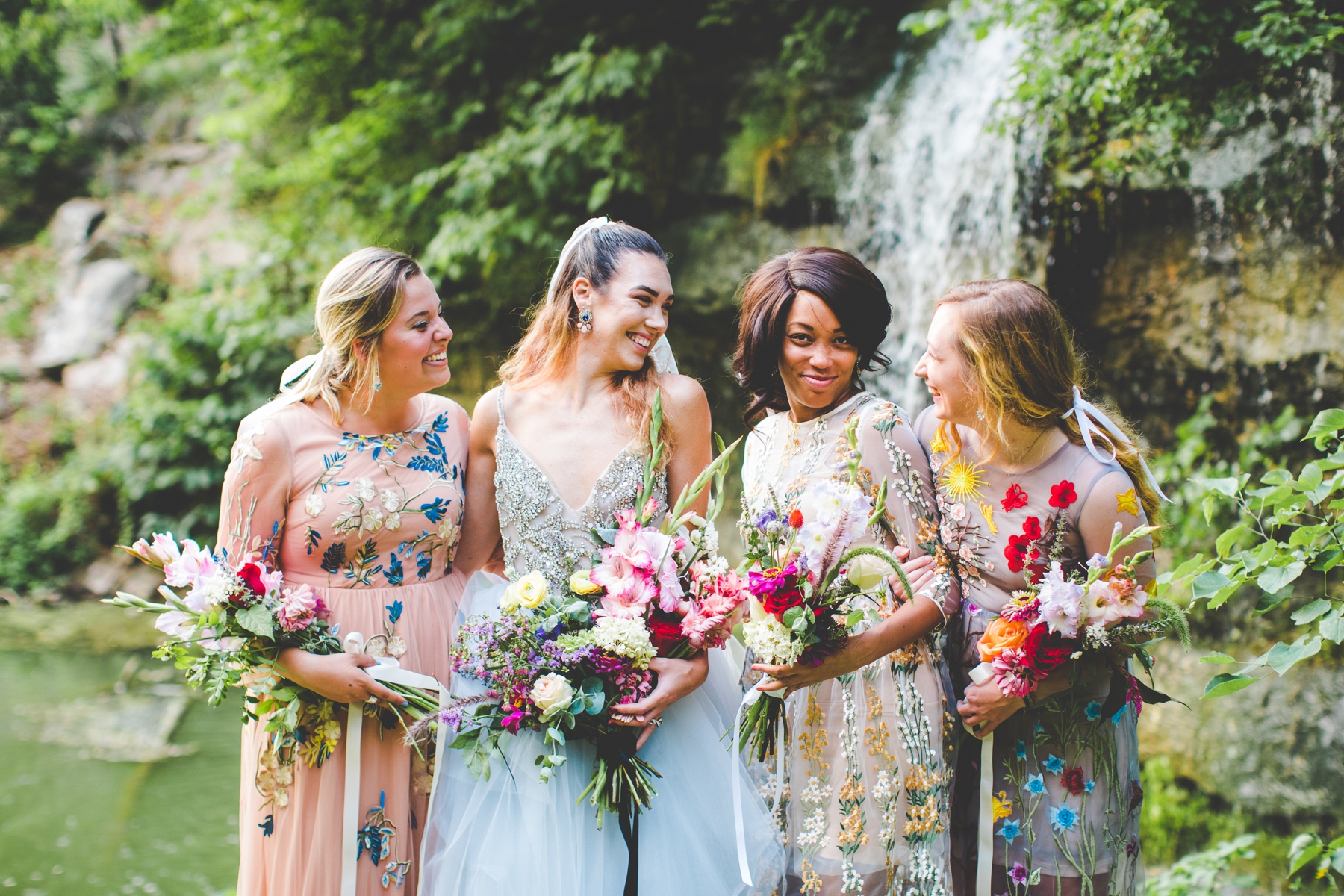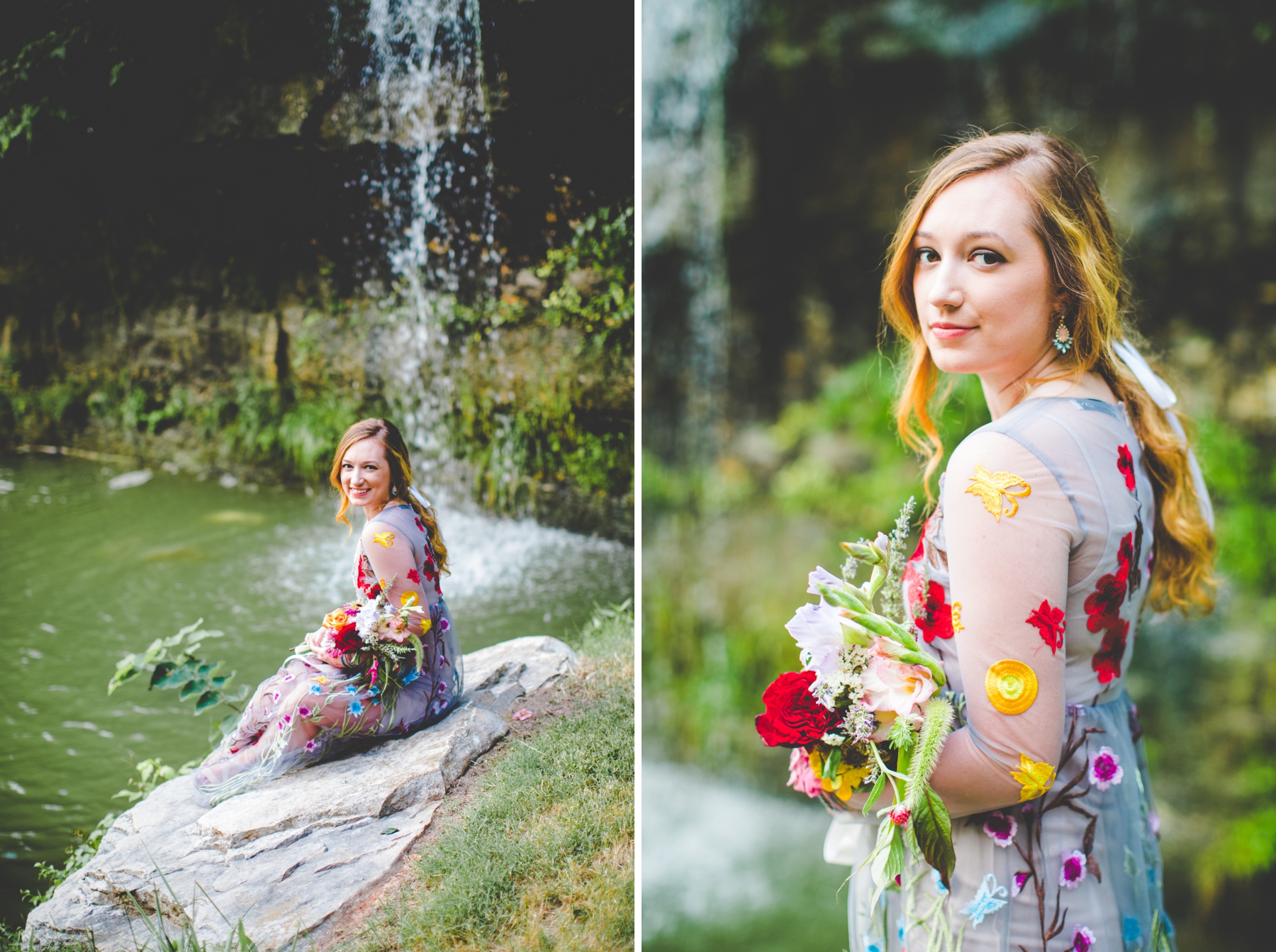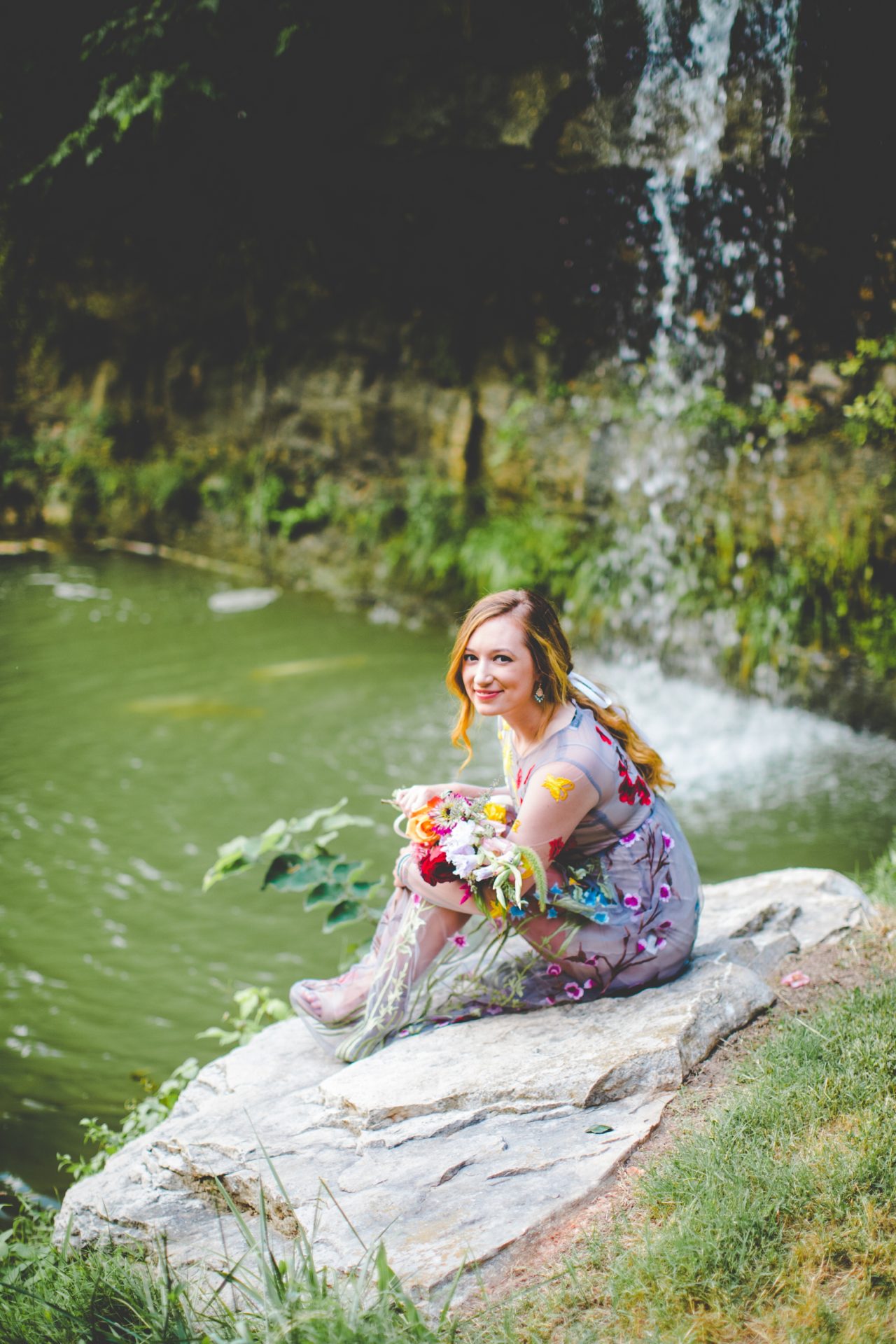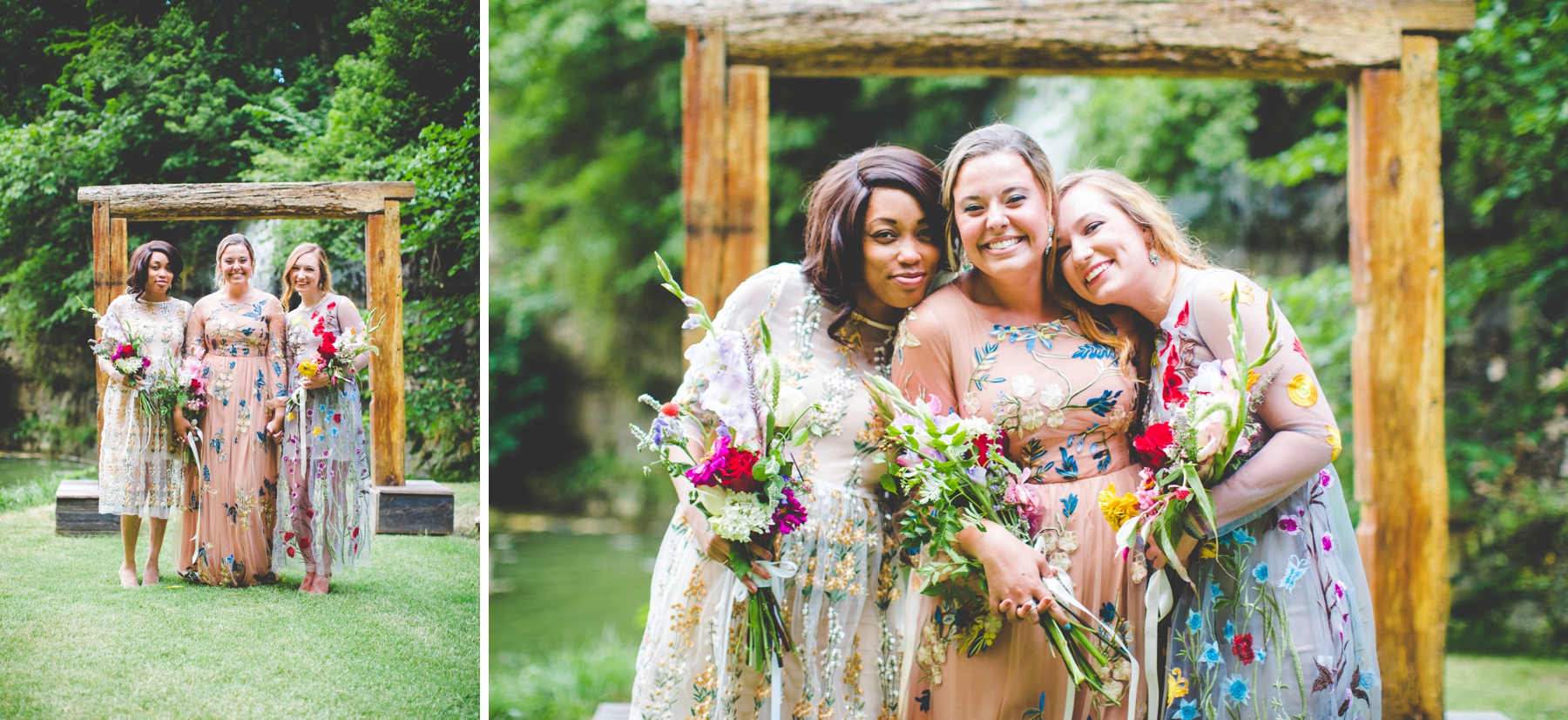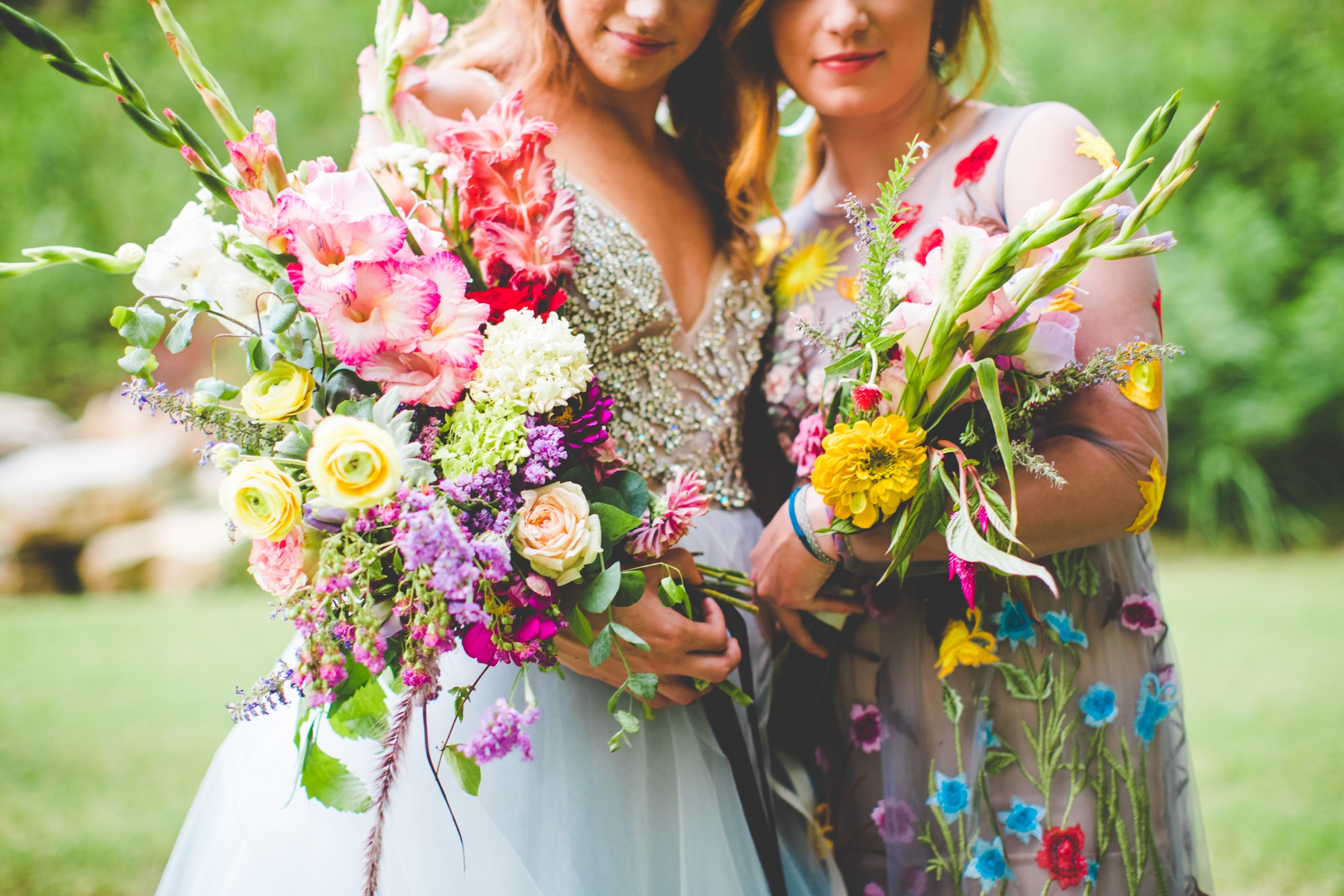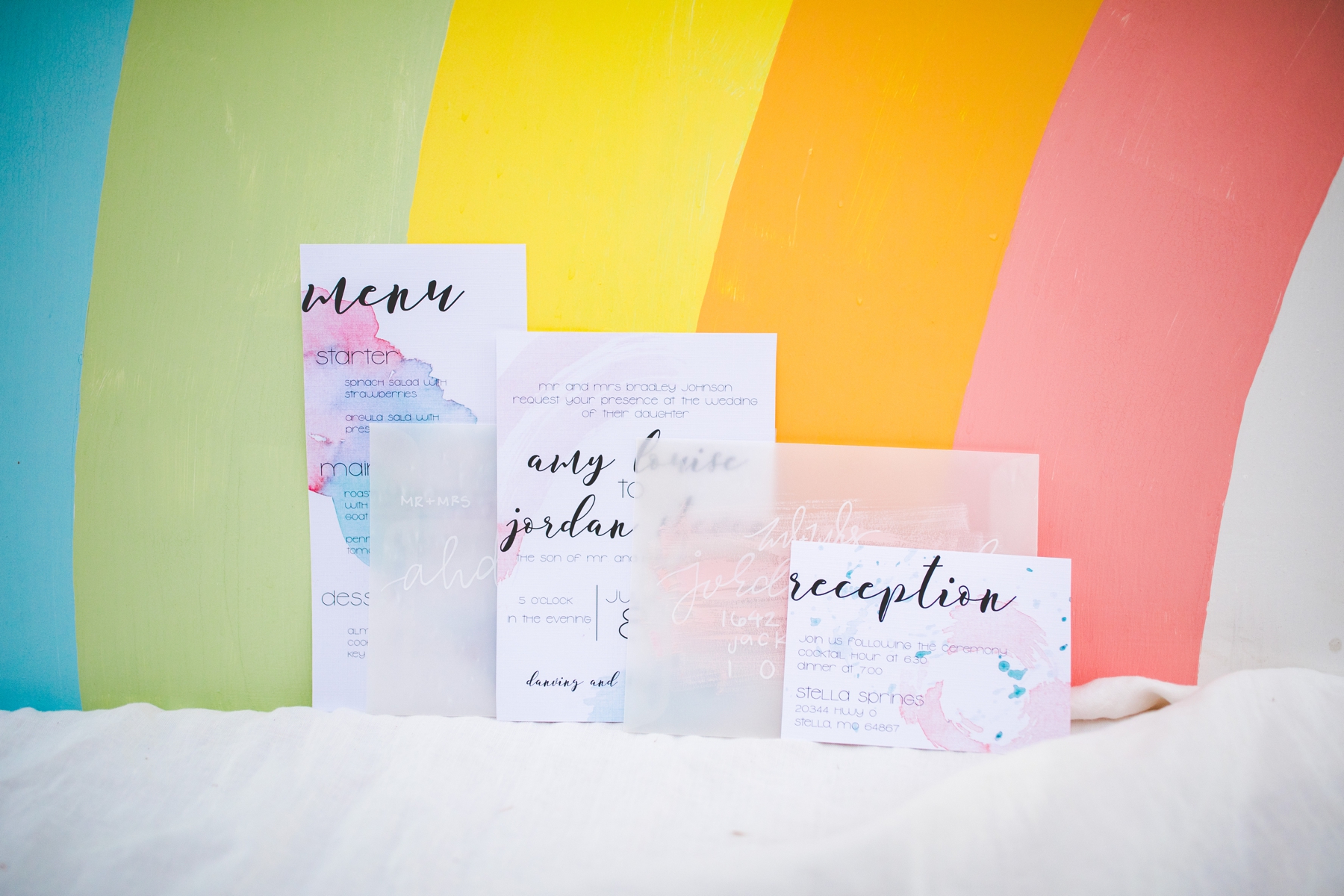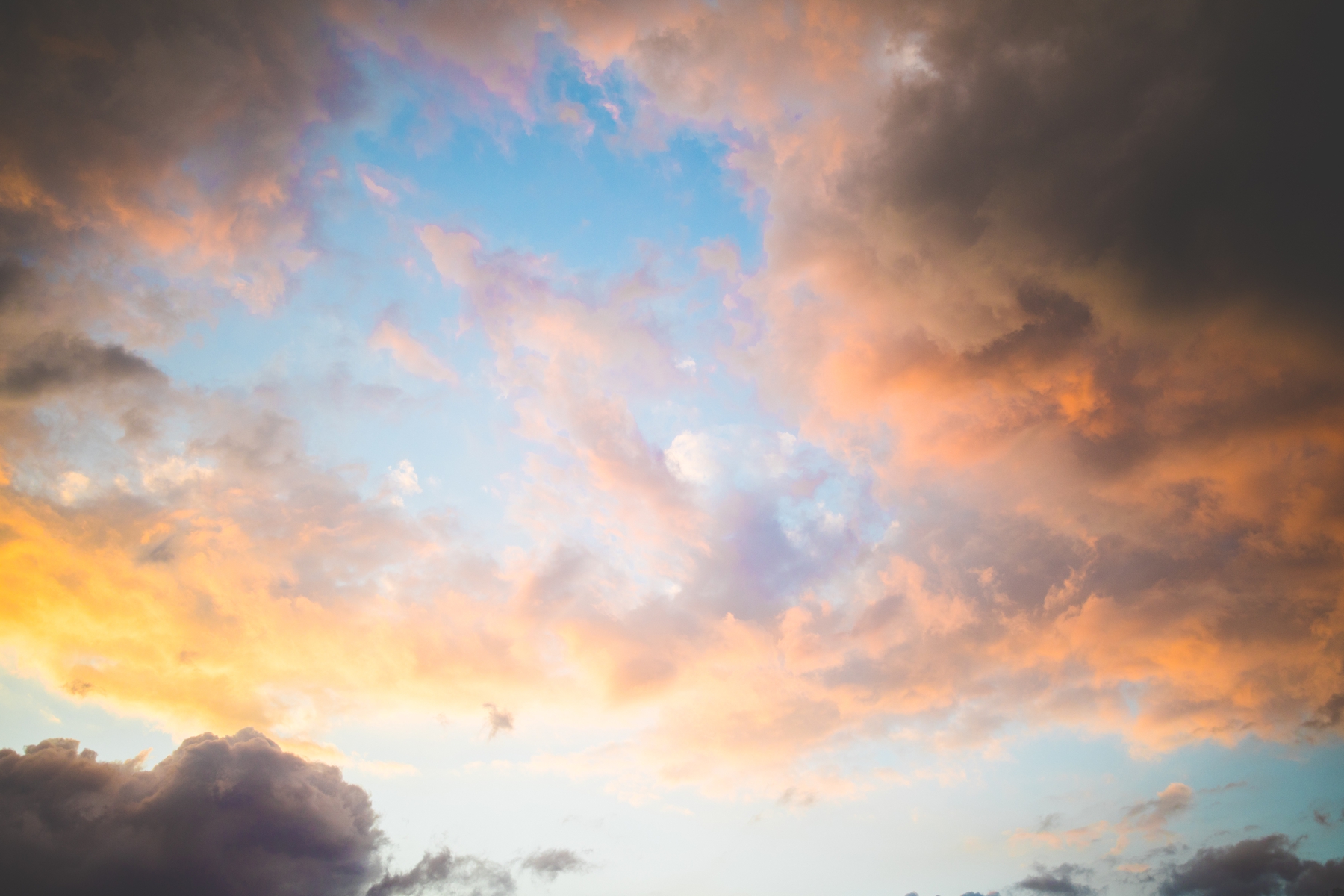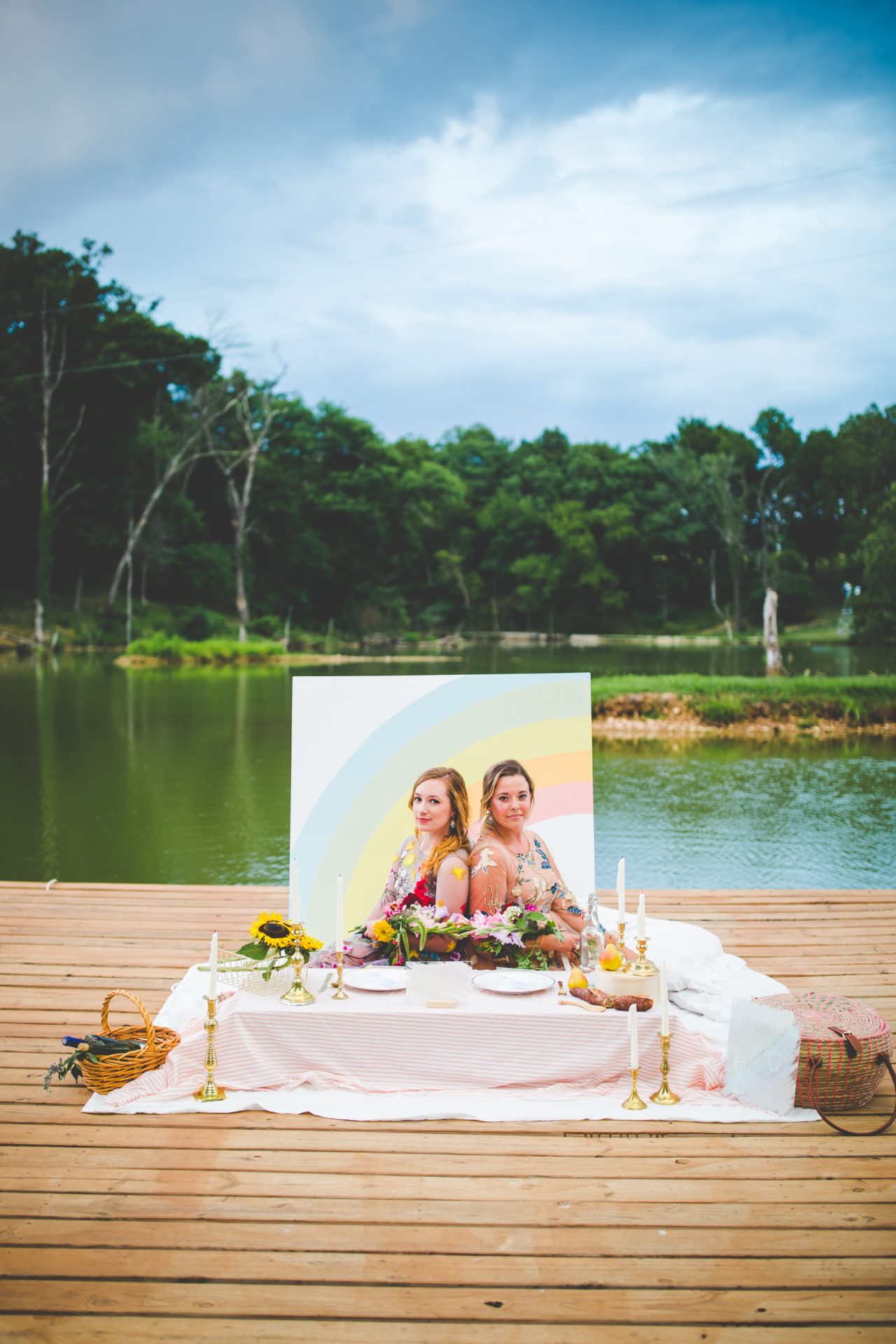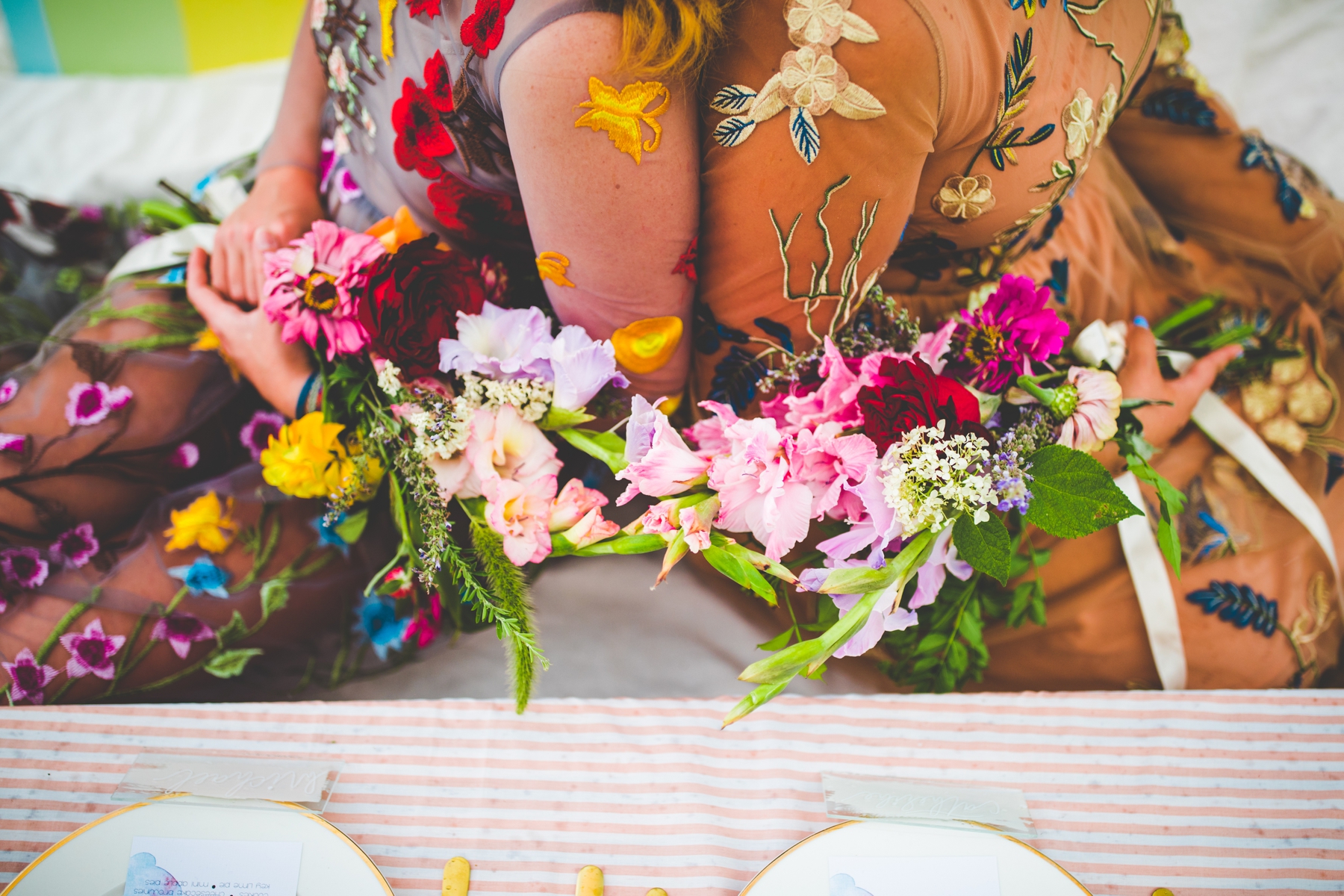 Weddings | Engagements | Seniors | Families | Personal
Inquire About Your Wedding Date + Book A Session With Lissa Chandler Here
Lissa Chandler is an Arkansas wedding photographer based in Fayetteville, Arkansas, the co-founder and owner of Opal and June, a styled shoot rental shop, and the creator + instructor of The Hue of You, an online (and rad!) four week editing course offered through Click Photo School.
Since opening her business in 2011, Lissa has mentored a bunch of awesome photographers, taught at nationwide conferences, and has been featured + interviewed in lots of blogs, photography workshops, and photo-related publications. Additionally, Lissa has had work published in both local and nationwide magazines including Click, Arkansas Bride, and People. Don't be afraid to go for it, y'all!