Hey Friends!
I am suuuuuper behind on blogging right now. As in, I have five or six weddings + thirty-something portrait sessions waiting to be blogged and, while that's kind of a bummer (y'all know I like to keep this blog full of fresh photographs!) right now I am super pumped to share these photographs of Alyssa with y'all. These photographs are full of fun, full of light and full of sparkle, too!
Sidenote: This tattoo on Alyssa's ankle? I love it!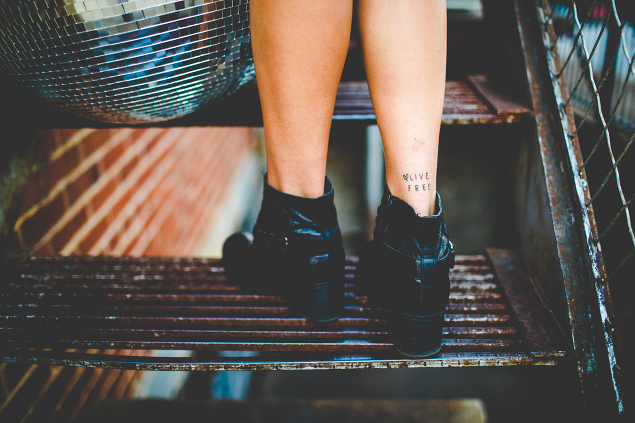 I've been sharing these photographs like crazy on Instagram – meaning I've shared them on my Instagram Story AND posted them on my Instagram feed twice (!!!) – and, basically, I just love the stew out of these. At the start, this editorial started solely as a tennis-style session but then, a few days later, I came across an enormous disco ball on Amazon and I couldn't help myself. I had to have it!
We started our session with the tennis court and it was such a blast! Alyssa is a total blast and she is so fun to photograph, too. This girl shines!! Loved spending the afternoon with her!
Also, the light at Walker Park? It totally showed off for us!!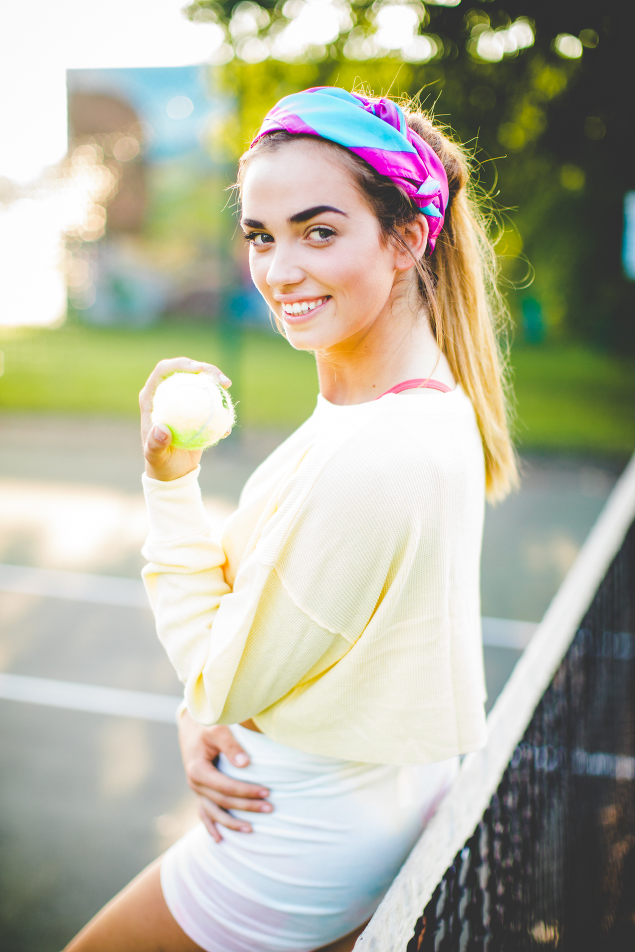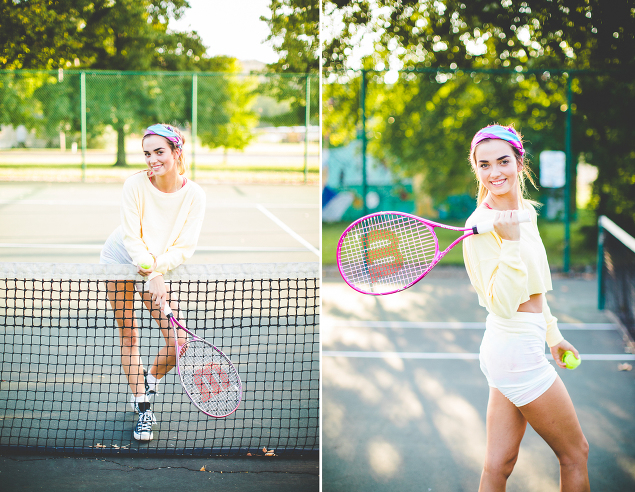 After shooting the most energetic photographs ever at the tennis court (love them!), we glued stars all over Alyssa's face (fun fact – i totally wore the same stars for my Unicorn Halloween costume!), she changed into the most fun sequined romper, and we took photographs with a disco ball! These images just make my heart sing – they are so peppy and creative and full of total magic, too!
And YES! We totally shot a bunch of these in the dark! Don't afraid to take photographs after sunset, y'all! We shot these in a parking lot, while we had a tiny bit of ambient light from a few parking lot lights, all of the parking lot photographs were lit by Alyssa's car headlights and an ISO of 6400. I never thought I'd like taking photographs in the dark – it honestly felt like the last frontier! – but there's something so freeing about creating rad photographs in awful lighting conditions. Love the energy and light in these so much! I had a blast taking these!
THANK YOU for modeling, Alysssa! You are a rock star!!




Weddings | Engagements | Seniors | Families | Personal