A few days before my styled bridal session with Lydia, she emailed me and said this:
"I dyed my hair blue. Is that okay?"
And y'all!! I couldn't help myself! I laughed a little when I saw her question!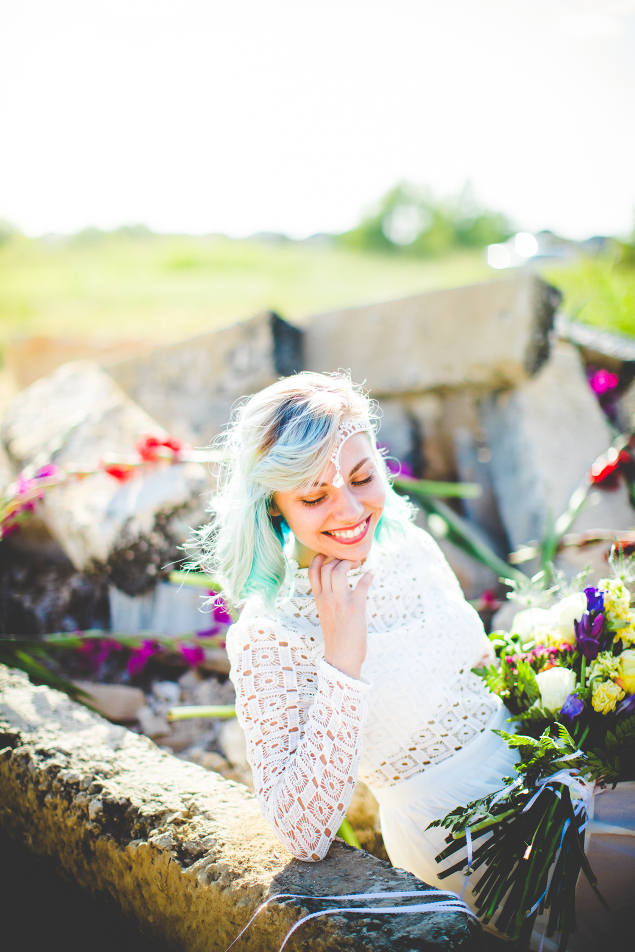 I LOVE personality in photographs and I love when my brides – or models! – have fun colored hair, lots of tattoos, huge smiles, quirks, and awesome personalities. Y'know how most people want perfectly straight teeth? After years in braces, my favorite part of my smile is a single crooked tooth on the lower right side of my mouth. It used to be perfectly straight but, six or seven years after my braces came off, it slowly shifted until it became bonafide crooked and, today, it is my very favorite physical feature. I'm all about personality quirks and "imperfections". Do you like to dress in mismatched patterns or do you love funky hats or velvet boots with zippers? I love it! Do you have unruly hair or a quirky smile or an extra love handle on your waist? I love it! Blue hair or tattoos or crazy colored lipstick? I love it and I am so here for it! I am here to celebrate people and love and, in the past six and a half years, I can tell you this next statement with 100% sincerity:
Everyone is beautiful and everyone has quirks. And those quirks? They should be whole heartedly celebrated!! Every person is unique and I love that happiness does not belong in a single box: it comes in a million different forms and should be celebrated in a million different ways. I loved having Lydia as our model for this shoot – she is so fun!! – and I can't get over how amazing her blue hair is and I also love that she just laughed and backed up a bit when, at one point, I had Kristen throw dirt between my camera and Lydia's face so that the photographs could have a dreamy effect. Photographs should be fun and exciting and awesome, y'all! Let's make them that way!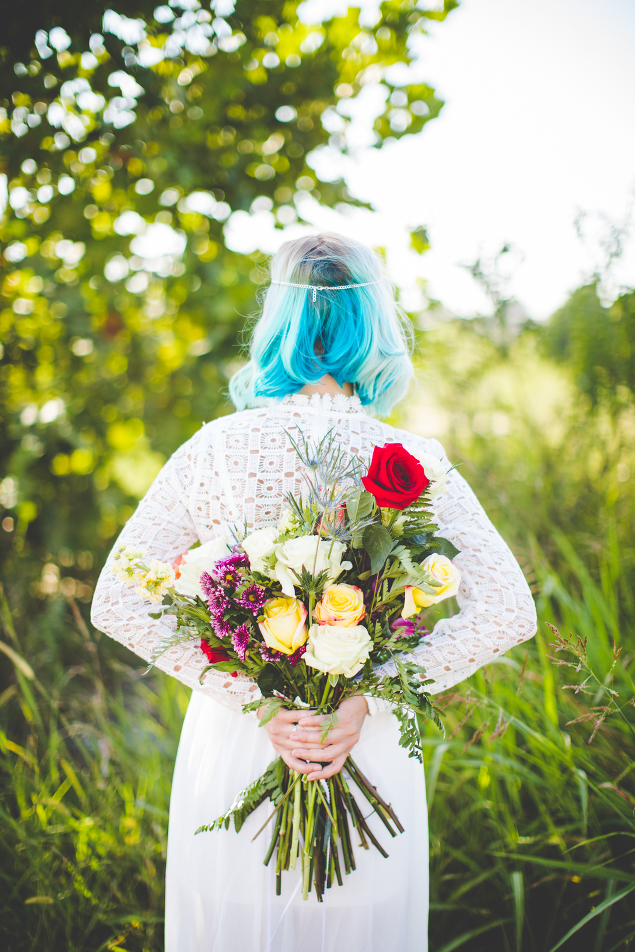 Which brings me to this: Y'all will be seeing several styled shoots pop up over the next while – and possibly indefinitely. I recently hit a level of photography where I began to outsource everything. India culls and straightens all of my galleries, Lauren does the basic edits, my bookkeeping has been done by Rebecca Boss for ages, and I'm just here for the emails, shooting, final edits, and blogging. This has opened up so much time for me and has also allowed me to be more creative about my shooting and I'm so excited – and grateful! – about this that, whenever I stop to think about it, I tear up a bit. THANK YOU to all of the wonderful couples and seniors and families and friends who have made this turning point possible. I feel so free to be able to shoot however I want right now and, with that, I have been training Kristen and Jamie to do the same. As in, I've been talking and explaining and instructing so much in the past two months that my voice may never recover. Ha!
This shoot with Kristen was our first shoot together where Kristen was officially part of the LCP team. I mentioned this when I introduced her but I trained Kristen when she first went full time as a photographer and to have her on as an associate is so fun. This was our first shoot together as teammates but, in reality, it's probably the seventh or eighth shoot that we have done together (the first was Jennifer's Senior Session at Lake Fayetteville and the second was this gorgeous gold shoot of Reagan in a parking garage!). So! First up!! Here are a few of Kristen's amazing photographs!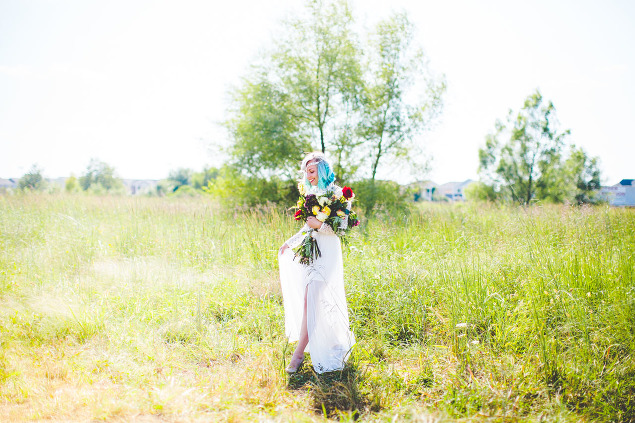 And here are mine! Lydia was the perfect boho bride for this shoot – can you believe this location is within walking distance of my house?! – and this session was so perfect! Lydia's dress is from ASOS, the headpiece is from Amazon (I love Amazon), and the flowers are a mix of Whole Foods and Sam's Club flowers. This was a dream shoot to put together and I loved shooting this so much!
P.S. Shoutout to Kristen for finding this location! She picked this spot for the shoot and it was perfect!
P.P.S. HUGE Shoutout for Lydia for rocking this modeling gig. She is awesome.




Weddings | Engagements | Seniors | Families | Personal