Y'all are going to LOVE Jamie!
When I read Jamie's interview the other day, I turned to my husband and said, "Um. Jamie is me". He answered with raised eyebrows and then I told him that I could have written the exact same answers to half of her interview questions. Waffles? Check! Aquarium? Check! Arsaga's? Check! Hamilton? Check! Check! Check! I knew I liked this girl for a reason!!
Actually, I should have seen Hamilton coming. When Jamie and I sat down to talk about her potentially joining us as an associate wedding photographer, I mentioned something in passing about Hamilton and her eyes lit up and we talked about our shared love for the most amazing musical ever for at least a minute or two. I always listen to Hamilton when I need to get things done (so, like, all the time) and it was so fun to hear that Jamie loves it so much, too! Just like the rest of the world!!
A bit more about Jamie! I first met Jamie in 2013 and she is so much fun and crazy talented, too. One of my favorite things about Jamie is this: Over the past four years, I have run into her countless times. I usually run into her when shooting – and I always seem to run into her at places I don't shoot at often! – and, when it came time to add associate wedding photographers, I was so excited that Jamie was interested! Jamie has a raw natural talent for photographing love and, when I look at her photographs, I really feel like I'm getting to a little glimpse into the relationship happening in the photograph. This isn't something that can be taught – it's a photography skill that you have or don't have – and Jamie has it in spades. She's incredible and so sweet, too!
Also exciting? Jamie has photographed SO MANY incredible people and events. From Arkansas Razorback Football Games to Bill Clinton speaking (what?!) to Miss America to Bill Nye (what?!?!), looking through Jamie's portfolio was so much fun for me! She's such a talented photographer and such a genuine person and, basically, I think she is the best.
WELCOME to Lissa Chandler Photography, Jamie! We are so excited to have you!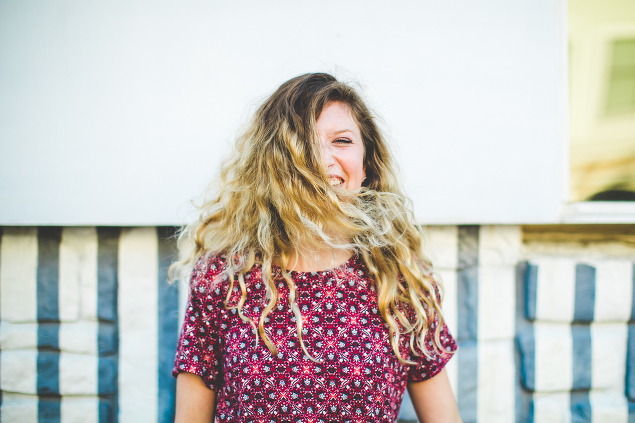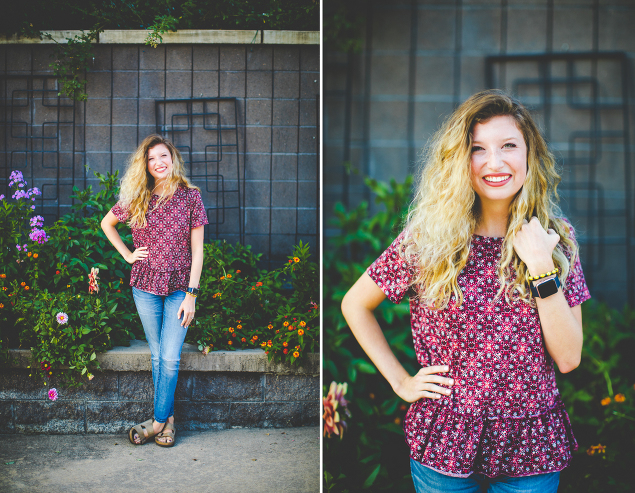 How old were you when you got your first camera?
I got my first point and shoot when I was 7 and it was a 2.2 megapixel brick, to put it in the best terms! I got my first DSLR when I was 15.
How did you fall in love with photography?
My mother was a professional photographer and always had a camera in my face as a kid! She passed away when I was 6, so I never had the chance to get to know her very well, so my dad is convinced it's just in my blood to follow in her footsteps! I am so thankful for my dad's encouragement for me to follow after my mom, because I would definitely not be where I am today without that initial push!
What's your very favorite part of the wedding day?
I love those moments right after the ceremony when the bridge, groom, and wedding party exit and gather to take in what just happened. It's so surreal and special to capture!
Any funny stories that took place while shooting a session or wedding?
Not that I can think of!
If you could photograph any one person living or dead, who would it be and why?
This will probably change at least 15 times in the span of me writing answers to these questions, but right this very second I would love to photograph Lin Manuel Miranda because he is brilliant and I would love to pick his brain about Hamilton and also convince him to create a Hamilton movie with the original Broadway cast! (side note from Lissa: yes, please!!)
What's in your camera bag? Do you have a favorite lens?
I have a Canon 5D Mark iii and a Canon 6D for my bodies with a Canon 50mm f/1.2L lens, a Canon 24-105mm lens, a Canon 50mm f/1.8 lens, a Helios 40-2 85mm f/1.5, a manfrotto monopod, and a canon 430EX speedlite. I think my favorite and most used lens would be the 50mm f/1.2L, because you just can't go wrong with a great prime lens! They're amazing!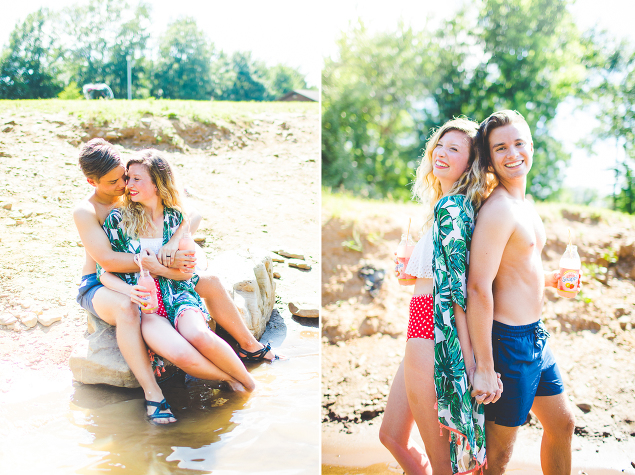 How did you meet your husband?
I met Davis in 9th grade in Jr. high, where we would casually chat in the courtyard before class. Fast-forward five years later, he came into the coffee shop that I was working at (Mama Carmen's in Fayetteville!) to visit his friend that was on shift at the same time as me! He stayed for awhile and talked and hung out as we closed down the coffee shop. We started hanging out in groups and a little while later he asked me on a date! The rest is history!!!
If you could travel anywhere, where would it be?
This is realllllly hard for me to choose just on place, but I would really love to travel to any European country, but I think right this second I would choose France!
What's your favorite local date night?
Sushi House in Bentonville and then heading to Bentonville Square to grab ice cream from Spark Café Soda Fountain. I'm not picky so long as I can spend some intentional time with my husband!
Favorite Netflix show to binge on?
Parks and Rec or Great British Baking Show (a very close tie!)
Song you know every single word to? Album?
I am freakishly good at memorizing lyrics to songs so I do know the words to most of my favorite artists' songs I listen to, BUT right now I can't stop listening to the Hamilton album, which my husband and I are attempting to memorize every song! We have about twenty-four of them memorized currently, so a little over half way!




Waffles or Pancakes? Waffles
Farmer's Market Flowers or Store Bouquets? Farmer's Market Flowers
Mountains or Beach? Beach
Comedy or Horror Movies? Comedy
Maxi Dress or Blue Jeans? Blue Jeans
Vintage or New? Vintage
A Quick Weekend Trip or an Epic Road Trip? Epic road trip
Aquarium or Zoo? Both, but Aquarium a wee bit more
Favorite Color? Tie between lavender, mint green, and light pink
Favorite Pizza Toppings? Anything and everything!
Favorite Fayetteville restaurant? Any normal day: Arsagas at the Depot
Fancy occasions: Bordinos
This is a really hard question because there are so many yummy places!
Favorite Dinosaur? Pterodactyl
Favorite Laffy Taffy Joke?
Why do hamburgers fly south for the winter? So they don't freeze their buns!
How do you want your clients to feel when you photograph them? 
I want clients to feel like they can 100% be themselves and that I'm not even there. I love capturing those authentic moments between couples and I will do anything that I can to help them to feel more confident and to feel comfortable in front of the camera!




THANK YOU for joining us as an associate photographer, Jamie! If you are looking for the sweetest and most genuine person in the world to photograph your wedding, Jamie is your girl! She is so fantastic and lovely and warm and I just think the world of her. Jamie is already booking for 2018 and y'all can contact her via my contact form HERE or email her at jamie@lissachandler.com.
To learn more about Jamie, you can read her About Page HERE, read her (future!) blog posts HERE, and visit her website with Davis HERE. This girl shines, y'all! I can't wait for you to know her!




Weddings | Engagements | Seniors | Families | Personal