Hey Friends! I have a fun article about Senior Photography in Click Magazine this month!
(And YES! This next picture is an iPhone photograph!)




Whenever I write an article, I sit down and ask myself one word: Why? 
These next two paragraphs came to fruition mid-conversation with myself while in the middle of an epic brainstorming session and, once these thoughts formed, writing the article was a piece of cake. I'm so excited to share a little bit of my behind the scenes thought process with y'all tonight and I'm so thrilled to be in the most recent article of Click! Click gave me my very first two page feature and my first multi-spread magazine article and it holds such an awesome place in my heart. It's the best!
Buy your copy HERE or head out and grab one at Barnes and Noble today!
Here it is! "Think of it this way: You're on a first date and, as soon as you sit down, your date asks what you think you'll order for dinner. Aside from a few messages back and forth online, you don't know your date and you've never been to the restaurant where you just met five minutes ago. You totally freeze! Is your date a vegetarian? Is your date super allergic to shellfish? Peanut Butter? Gluten? Can you just order a burger? What's even good here?! You haven't even seen a menu yet!
When you photograph a portrait session, you cannot show up, say "Hello!" and then expect your clients to open up to you as soon as you pull out your camera. Why would they? They may know you through your website or Social Media or heard of you through mutual friends but, other than a few messages, you're a total stranger when you show up to a portrait session. Break that barrier, y'all! Little questions go a long way and, when you finish your session, your clients should know you and, most importantly, you should know them. Connecting with your clients is everything!!"
See what I mean? WHY is so important – whether it's the thought process behind an article or a session or curling your hair in the morning – knowing (and owning!) your why is life changing. Don't forget it! And a HUGE shoutout to Laura, Chloe, Lauren, MacKenzie, and Lillie! They're all featured in this issue of Click! Congrats, girls!! I loved photographing each and every one of you so much!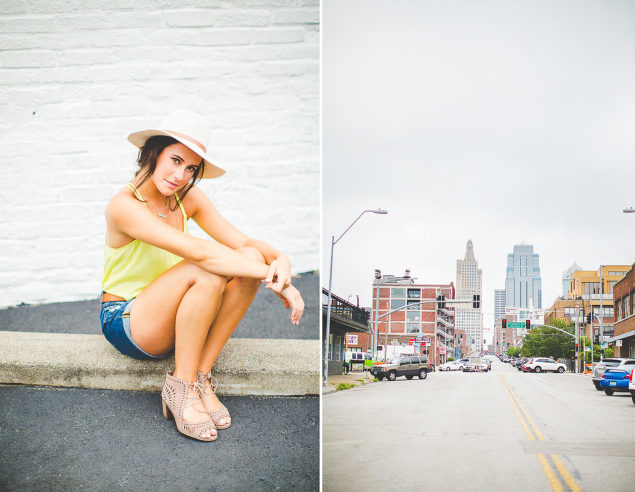 Weddings | Engagements | Seniors | Families | Personal