I first saw Andrew Chandler at a backyard party held at my roommate's aunt's house (her aunt was out of town, naturally). He had on the lamest brown hat, the most amazing black glasses, Converse sneakers and, when I saw him across the patio, my heart dropped to my stomach and I grabbed my friend Kendra by the arm and said, "Who is that?" before I even knew I wanted to know.
He was twenty-one years old, totally my type, and he did not say a word to me for the next seven months. Like, if we were ever at the same place at the same time, he would talk to my friends and never even steal a glance at my face. I mean, it was like I didn't even exist! His older brother, Matt, lived across from me and, once, I ran into both of them on campus and, when Matt turned to Andrew and said, "You know Lissa, right?", my future husband said (almost shouted?) "YES!"and then literally jumped down a flight of stairs to get away from me and it surprised me so much that, when I got home, I looked in the mirror to see if I had something embarrassing on my face or outfit that had made him uncomfortable. I mean, homeboy ran away from me every time we came near one another and, by January 2009, I had basically written him off as an insanely cute guy with whom I would never speak. It was slightly maddening, partially because I noticed him every single time he came into a room but, mostly, it drove me crazy that he talked around me all of the time and, whenever I overheard him talking, he was funny and upbeat and awesome. I couldn't help myself – I wanted to know him!
And then? THEN! On his twenty-second birthday, Andrew appeared by my side at a party, asked me a question about a mutual friend and, like magic (or maybe magnets?), we talked non-stop into the early morning hours of January 24th and, less than a week later, Andrew Chandler had gone from my insanely cute, non-speaking neighbor to the most amazing boyfriend that had ever boyfriend-ed. Like, I could not have dreamed a better boyfriend for myself if I had tried. He was everything.
And eight years later? He is everything in every way and I completely adore him.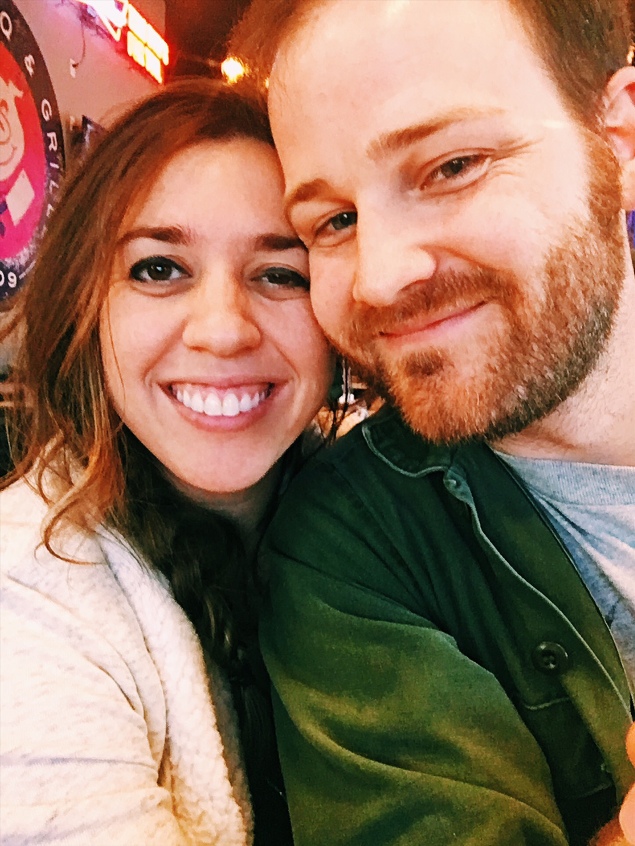 So! To celebrate three decades of Andrew! Here's three of my favorite stories!
One: That Time Andrew (Mostly!) Conquered My Fear of Sharks
Here's the thing: I am deathly afraid of sharks. Y'know how some kids are raised to be scared of serial killers or clowns or rollerblading without knee pads? Well! I'm originally from Southern Alabama and, because of this, my mama raised me to be afraid of two things: sharks and the undertow (also ghosts). I was raised on the movie Jaws and on aerial photographs of ocean swimmers surrounded by sharks and, even better, I was raised on all kinds of shark infested family stories – including, but not limited to, the time my mom's dad went floundering, tied a fishing line to his belt so that he could trail a line of freshly caught fish behind him, and ended up with a Bull Shark chomping on the line tied to his belt (eeeeeek!!!). I mean, sharks are my family's thing (right up there with ghosts and alligators and Bigfoot!) and, whenever I swam in a swimming pool, I KNEW a chlorine-loving shark was somewhere lurking below. I just knew it and, as much as I loved the ocean, I refused to swim in it.
Andrew, on the other hand, is not afraid of sharks. He grew up snorkeling and scuba diving – his parents have even dived in the Red Sea! – and, when we went to the Caribbean with his family back in 2010, Andrew found me a snorkeling mask, held my hand, and pulled me into clear water to show me fish and reefs and absolutely zero sharks. It took him several hours of coaxing to accomplish this – I just wanted to walk along the beach, listen to waves, and dip my toes in the water – but, when he did, I couldn't help but fall more in love with him. Convincing me to swim in the ocean was no easy feat and I love that, whenever we visit oceans now, he always happily – and excitedly! – packs snorkeling gear and shares that love with our boys as well. He is so much more adventurous than me and it's the best.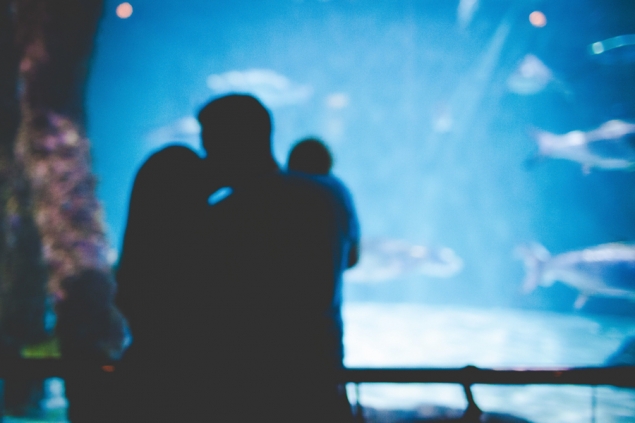 Two: That Time Andrew Encouraged Me to Love Photography
A few months after we got married, Andrew bought me my very first DSLR – a refurbished Canon 40d that I loved whole heartedly. My interest in photography wasn't new – I had several point and shoot cameras and a film SLR from high school – but that first DSLR opened up my heart in all kinds of new ways. I'd never felt so supported before! It was amazing!
Then, after Max was born, I went through a serious bought of Post-Partum Depression. This is not a time period of my life that I like to talk about or really even acknowledge – it was an aching, soul-crushing season of life for me. I grew up wanting to be a Stay at Home Wife and Mom and, when Max's pregnancy, delivery, and newborn months were traumatic, I felt paralyzed by grief and fear and anguish when I should have felt excited and fulfilled and exuberant. I became afraid of everything – for several months, I could not even drive a car – and, over this time period, Andrew was there for me every step of the way. Looking back now, I have no idea how a twenty-three year old college student was able to manage working, schooling, fathering, and husbanding so bravely and lovingly but, over time, Andrew slowly introduced me to a new idea: What if I tried photographing other people? I wasn't too hot on the idea at first – it sounded fun but was totally out of my comfort zone! – but, eventually, I decided to try out his suggestion and, when Max was six months old, I photographed ten portrait sessions to test the water and LOVED it.
Andrew was there with me for my first non-friend (or friend of friend!) portrait session. He was there for my first major wedding. He was there when I filled out my business license and the first time I met with an accountant and the first time I made a major business purchase. He's been there for every single step of the way and, if it weren't for his support and encouragement, I don't know that I ever would have been brave enough to open my own business. I mean, he's literally the most amazing husband in the entire universe and I'm so lucky he's mine.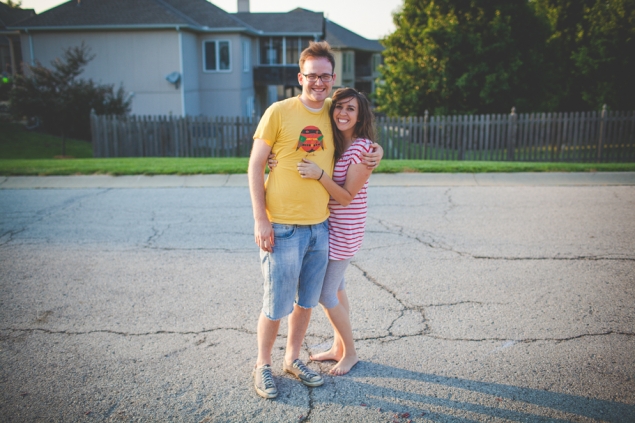 Three: That Time Andrew Took Me to Alcatraz on a Sunny Saturday Afternoon
I am one of those girls who has really weird interests. I love flowers and vintage quilts (and vintage everything, really!) and cooking and baking and decorating and crafting and crocheting and drinking herbal tea before bed. But! I also love Bigfoot and True Crime (I know so much about serial killers and obscure murderers, y'all!) and ghost stories and mobsters and museums (all of the museums!) and, in one two year period, I read every single history book about Anne Boleyn ever written and, when I started my first Senior Thesis, it was called Love and Other Crimes because the entire paper was focused on people who snapped and killed their lovers. I ended up having to drop out of my Capstone class at that time – I was crazy pregnant and crazy sick! – and ended up writing about American Folk Tales the next semester instead but, y 'all, I am interested in some seriously strange things.
Which brings me to Alcatraz! I love San Francisco and, when we traveled there the summer before last and Andrew asked me what I wanted to see, all I said was this: "The prison! Take me to the prison!!".
And take me to the prison he did!
He didn't stop there, though! In the weeks leading up to our trip, he would come home and tell me stories about Alcatraz and he'd find documentaries for us to watch so that, by the time we got to the prison, I was basically a bursting little fountain of knowledge and sunshine and I was so excited to see an old prison on an island that I kept saying "I can't believe we are finally here!" like a five year old standing in the middle of Disney World. And Andrew? He stood in crazy wind and held my hand every step of the way and smiled every single time I geeked out, again, over a new tidbit of history. And even better? He has done this at every museum or landmark we have ever visited – from the Roman Colosseum to the Belz Museum of Asian and Judaic Art  to every single time we have ever seen dinosaur bones or fantastic art museums. He is just as into history and artifacts as I am and it is so great. He is my favorite travel buddy of all time and I just totally adore him.




Happy Thirtieth Birthday, Babycakes! You are the world and I'm so glad you are mine.




Weddings | Engagements | Seniors | Families | Personal