I hope y'all are ready for a Senior Stunner because, today, I have one for you! Alissa is just as gorgeous inside as she is outside and I am so thrilled to share her Senior Photographs with y'all today!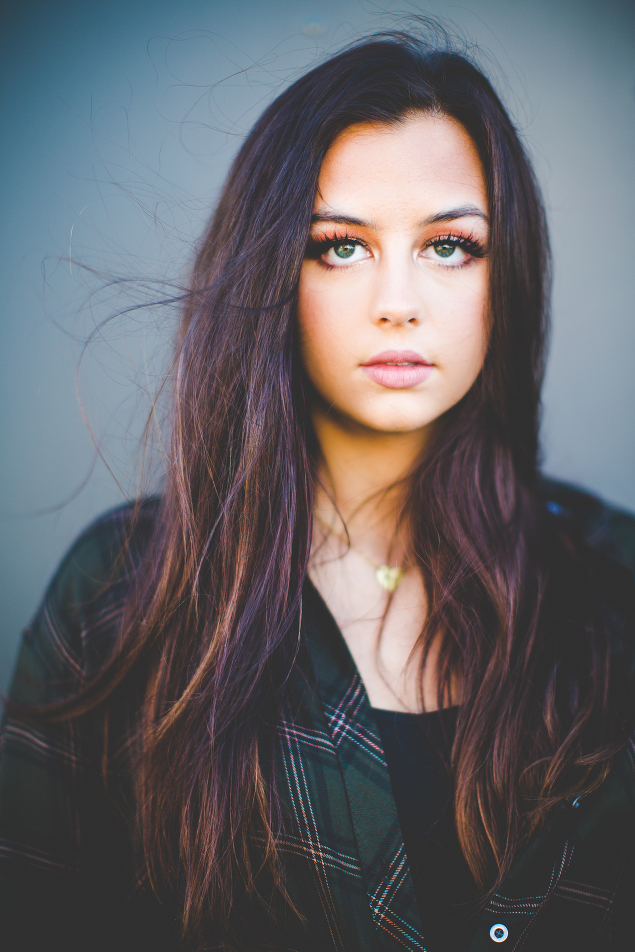 Alissa – who is
also
my
name
twin
because she goes by Lissa! – is so fun to be around and photographing her October Senior Session the day after
Cassi and Vant's wedding
was one for the books. Like, I have so many stories about this session and, for starters, I'll tell this one: On Alissa's initially scheduled Senior Session date, it poured rain like crazy right before her session started and we had to call the whole thing off while she and her mom  were already driving to Fayetteville. I was so bummed! But! As luck would have it, Alissa's new session date was on the most gorgeous fall day and everything about her session was hilarious and so fun. I love these!!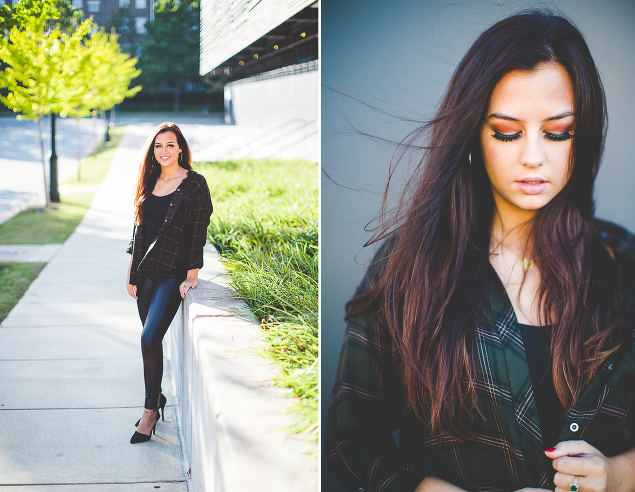 I love these next photographs so much!
This parking garage is one of my very favorite spots to shoot in for urban photographs in Fayetteville – it feels so grungy but textured and classy at the same time – and Alissa's senior photographs are some of my favorite photographs that I've ever taken at this location. Her velvet dress + that necklace + all the cement = heart eyes for days on months on years.




Don't you love how different Alissa's outfits all are? This girl has serious style! And also? She has a really, really funny story to tell you about how her photographer took her to the worst-thought-out location ever for her Senior Photographs but I'm not going to write it down here – you'll have to ask her (or me!) instead! I will say this, though! At Alissa's Senior Session, we got kicked out of a location which means I'm turning into a thirty year old rebel. I've been kicked out of locations twice in my entire shooting career (and life!) and they both happened in the same week.
Meaning: We got the boot at Alissa's session in a rebellious location (ha!) and I also got kicked out of Pike Place Market in Seattle during Click Away. I mean, you win some and you lose some, right?




And last but not least! We ended Alissa's session in her mom's homecoming dress! I love this dress in and of itself but I so love that Alissa's amazing mom – Wendy! – wore this to her high school homecoming dance. I'm all about sentimental everything (so much so that I wear a ring my dad gave my mom for their tenth anniversary for my own wedding band) and, because I'm a total mom, these photographs just touch my heart. Thanks so much for such a fun session, y'all!




Weddings | Engagements | Seniors | Families | Personal