Essence and Jerome were married in May and I am so stoked about their photos!
With Bentonville's Record as the backdrop of their day, Essence and Jerome's wedding was so full of personality and was so elegant and gorgeous and a total dream. I loved their wedding so much and, today, I'm so excited to share a little sneak into their day! Here's three things I loved about their incredible day!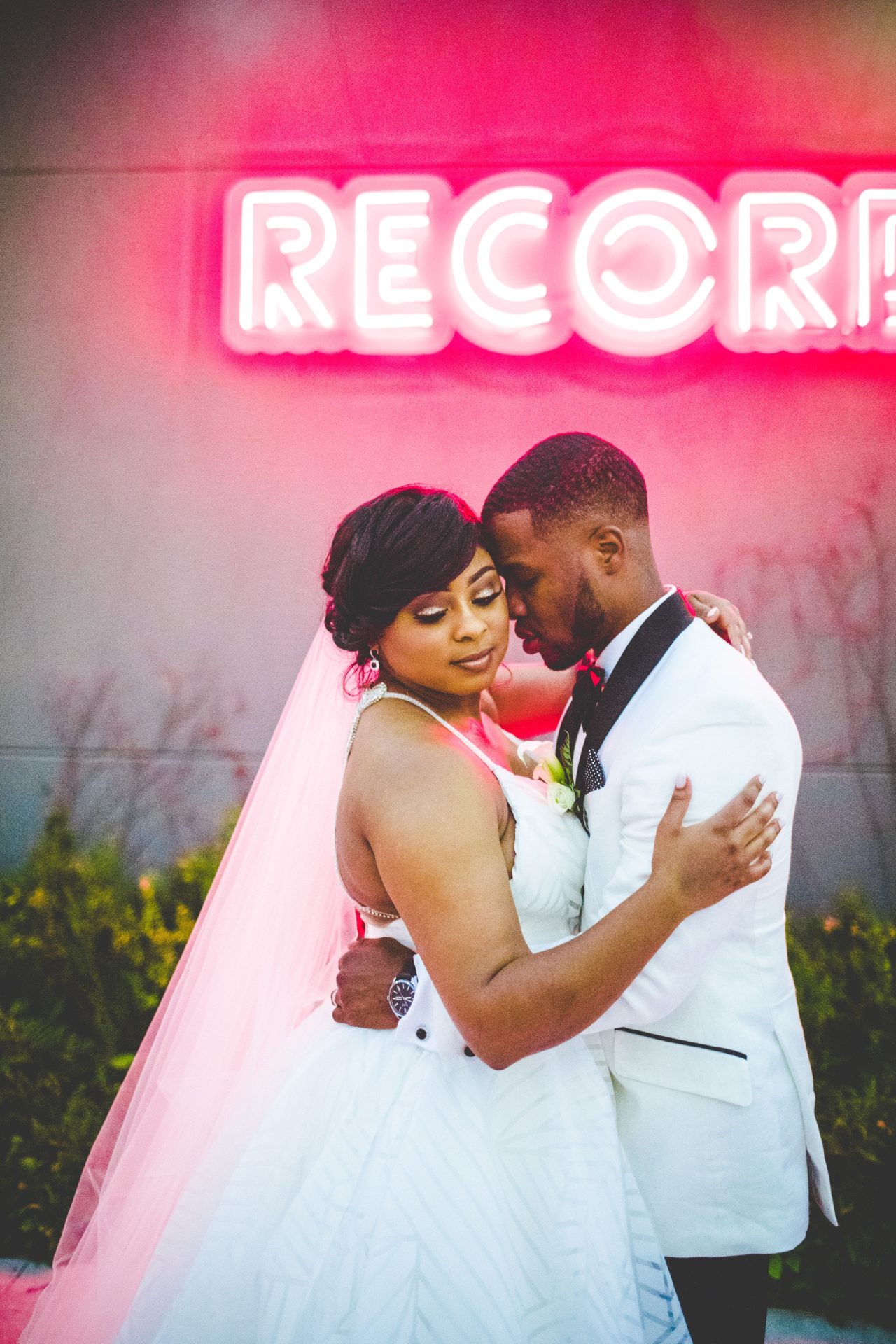 One: Essence and Jerome's awesome love story
I knoooow! I love a good love story but I promise Essence and Jerome's is gold!
When Essence's sister, Shaybrean, was dating her fiancé Brandon (they just got hitched at The Ballroom at I Street!), they decided to introduce Essence to Brandon's best friend. Essence and Brandon's best friend – Jerome! – were a little hesitant about the idea but, by the end of the first night they met, that was it! I love this story for so many reasons – Andrew basically made me a believer in love at first sight and, even more exciting, I love that Essence and Shay get to marry best friends! It seriously makes my heart so happy and I'm so excited about the lives they get to share! It's the best and basically makes me want to cheer and fist pump in the air at the same time. Love is so rad in every way possible.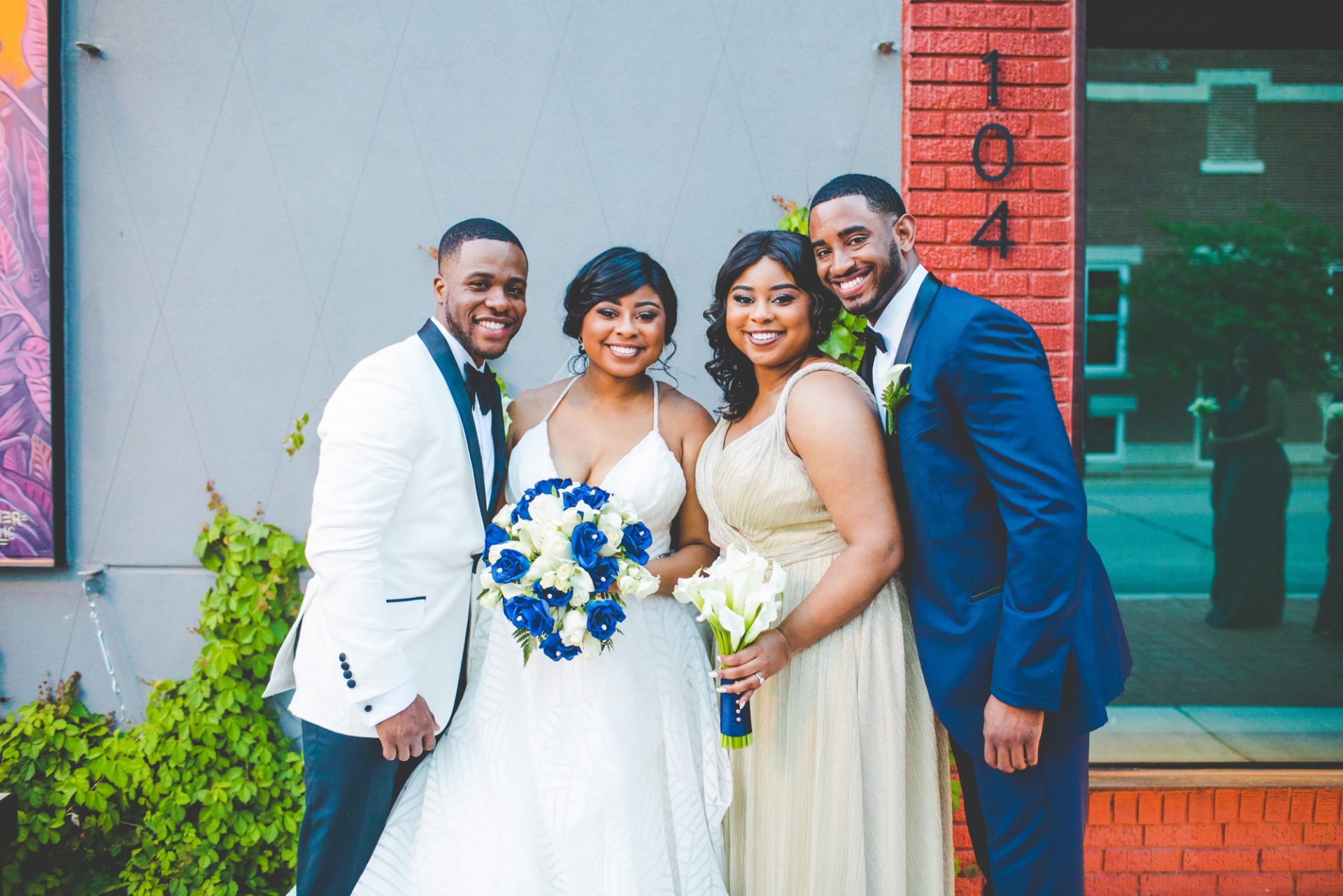 Two: Alqueeah's MAGIC!
I love Alqueeah – she is so full of energy and so full of ideas! – and she created a truly spectacular wedding for Essence and Jerome. The lighting! The tunnel! The tables! The room flips and the atmosphere and her enthusiasm! Everything was so well thought out and so, so beautiful. Loved working with her!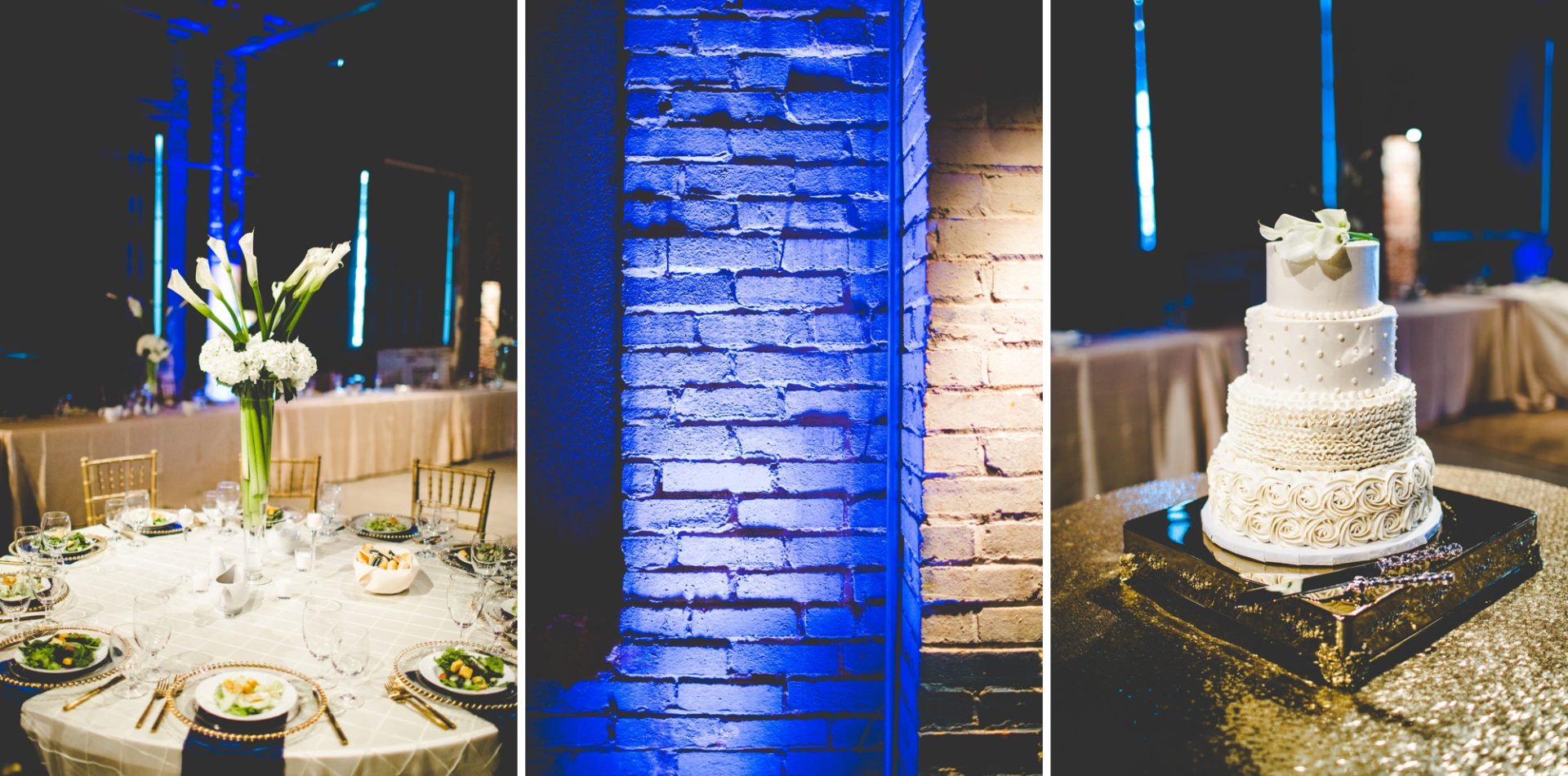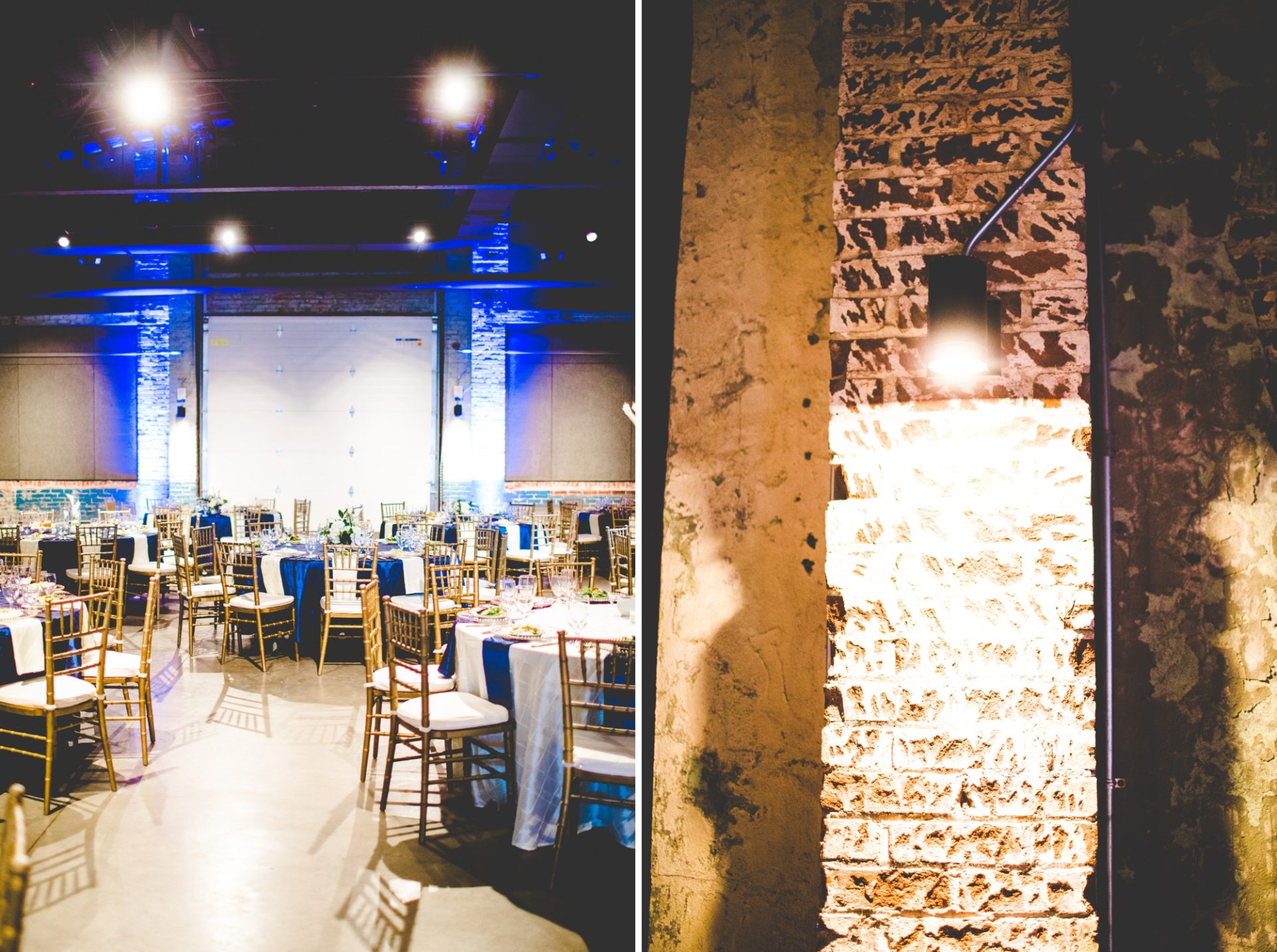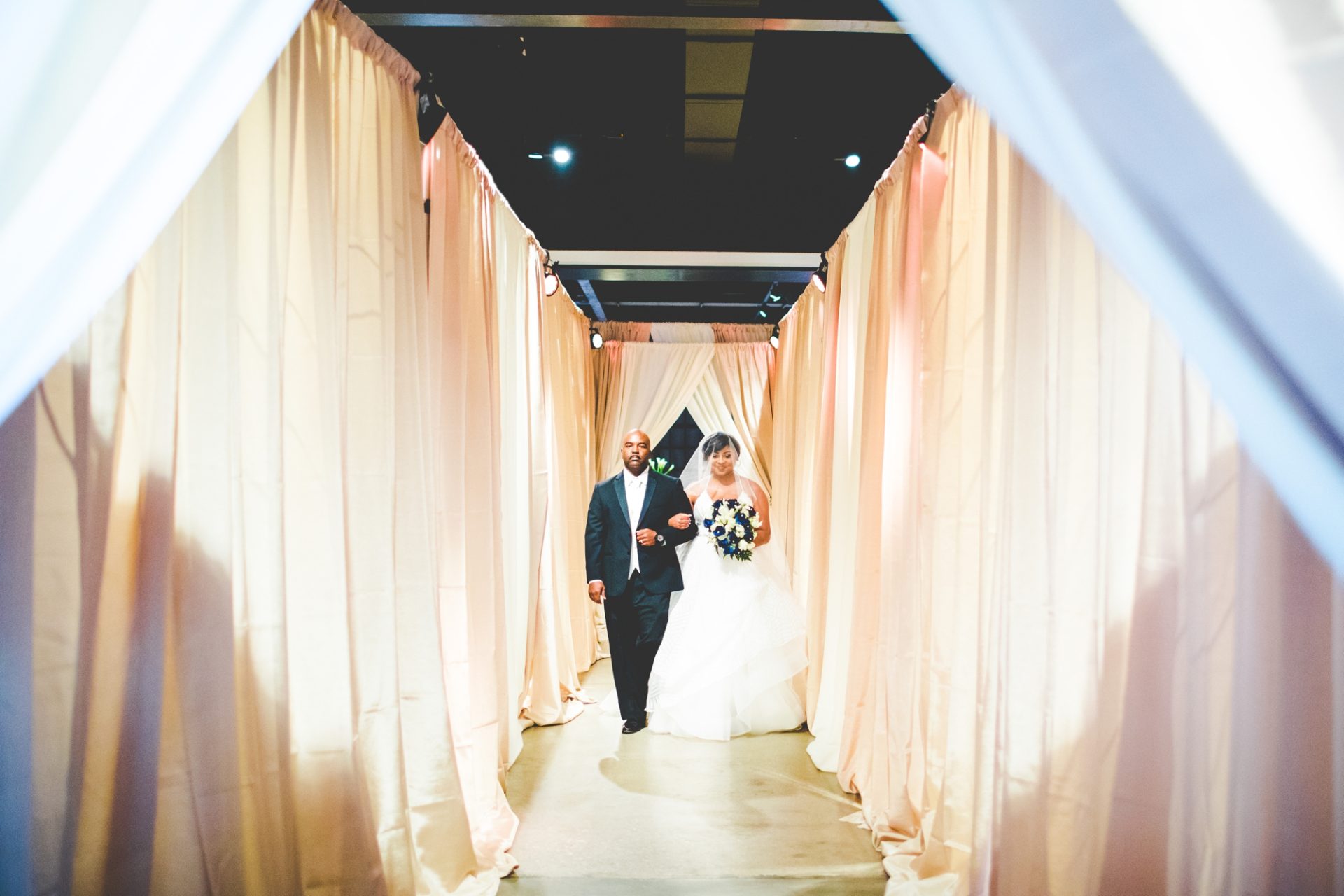 Three: The surprise dance during the garter toss!
When Jerome told me he was planning a surprise dance for Essence during the garter toss, I was super excited. BUT! Even though I was super excited to see what Jerome had in store, I could not have imagined how amazing and hilarious the groomsen's dance would be! These guys danced to the best compilation of songs and, y'all, they danced with FEELING!! The room was a total riot! I'm laughing again just thinking about it and I can't even wait to share more of the photographs because they are fantastic.
I mean, come on!! Can't even get over how awesome this dance was!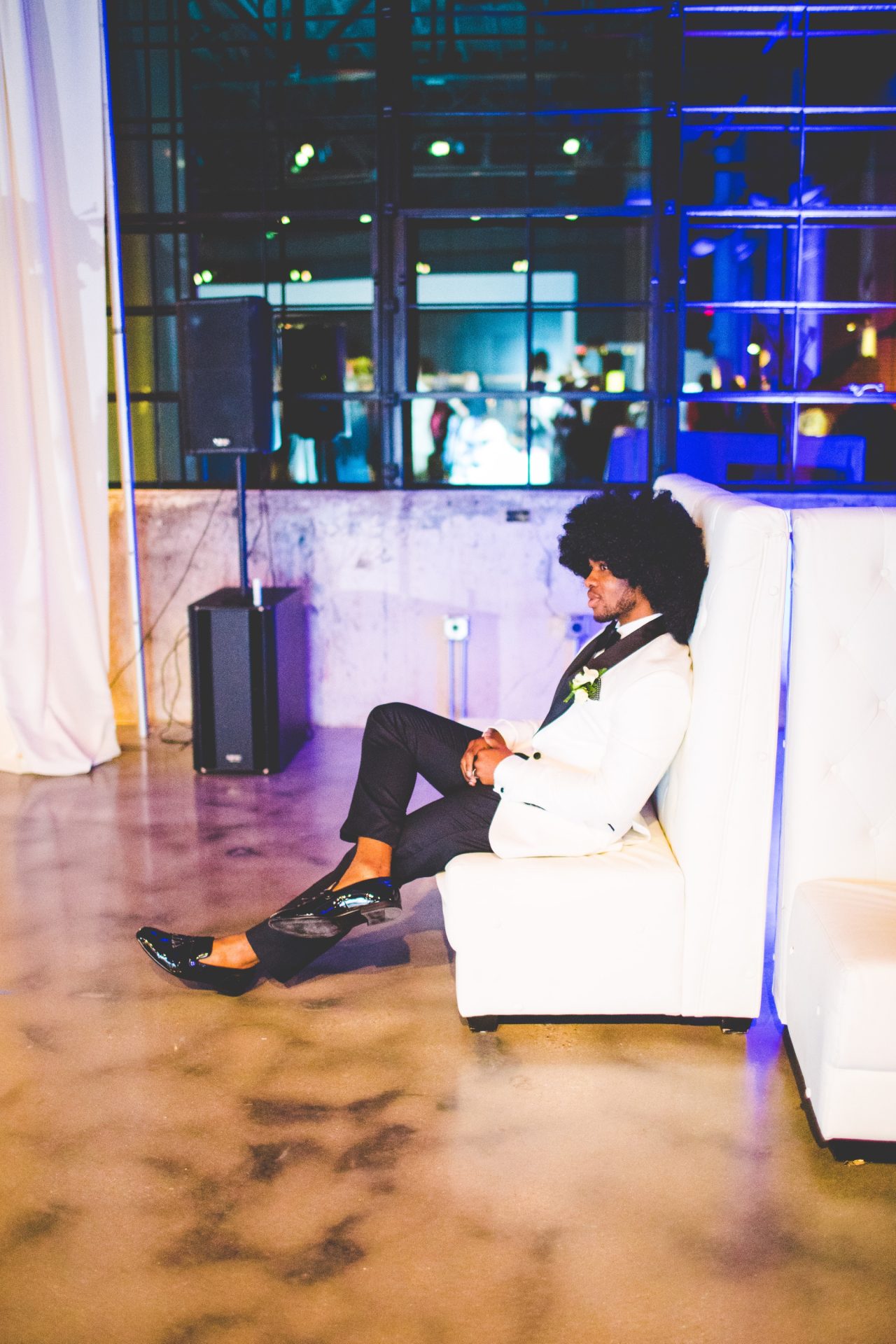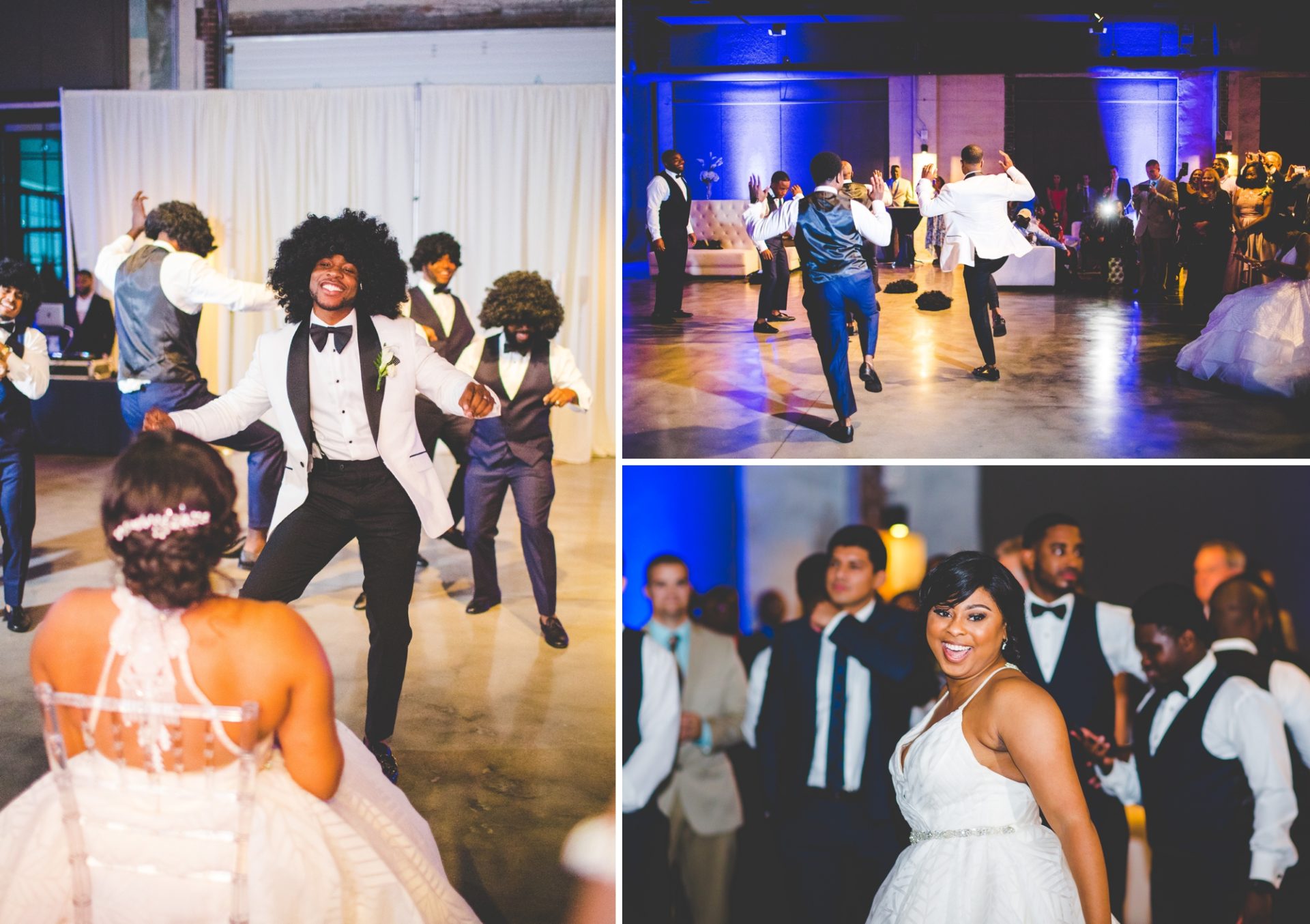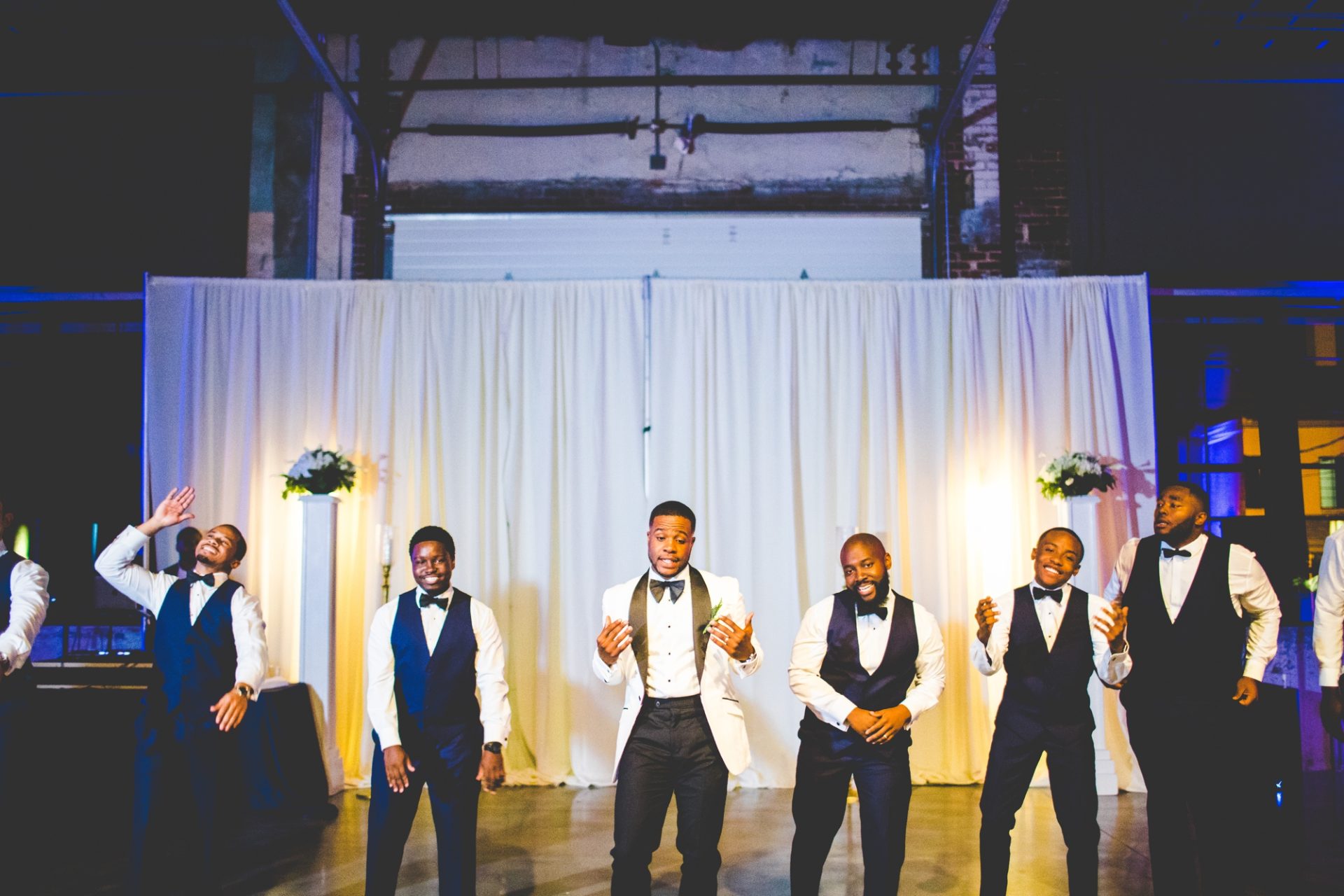 And I can't finish this post without this honorary mention: The style!!
When you're at a wedding and the father of the groom is wearing a glitter bow tie and a hot pink suit jacket, you know you're in the right place. Also, the groomsmen's suits and the back of Essence's Hayley Paige dress? Perfection! Way to shine, y'all! This bridal party was stunning!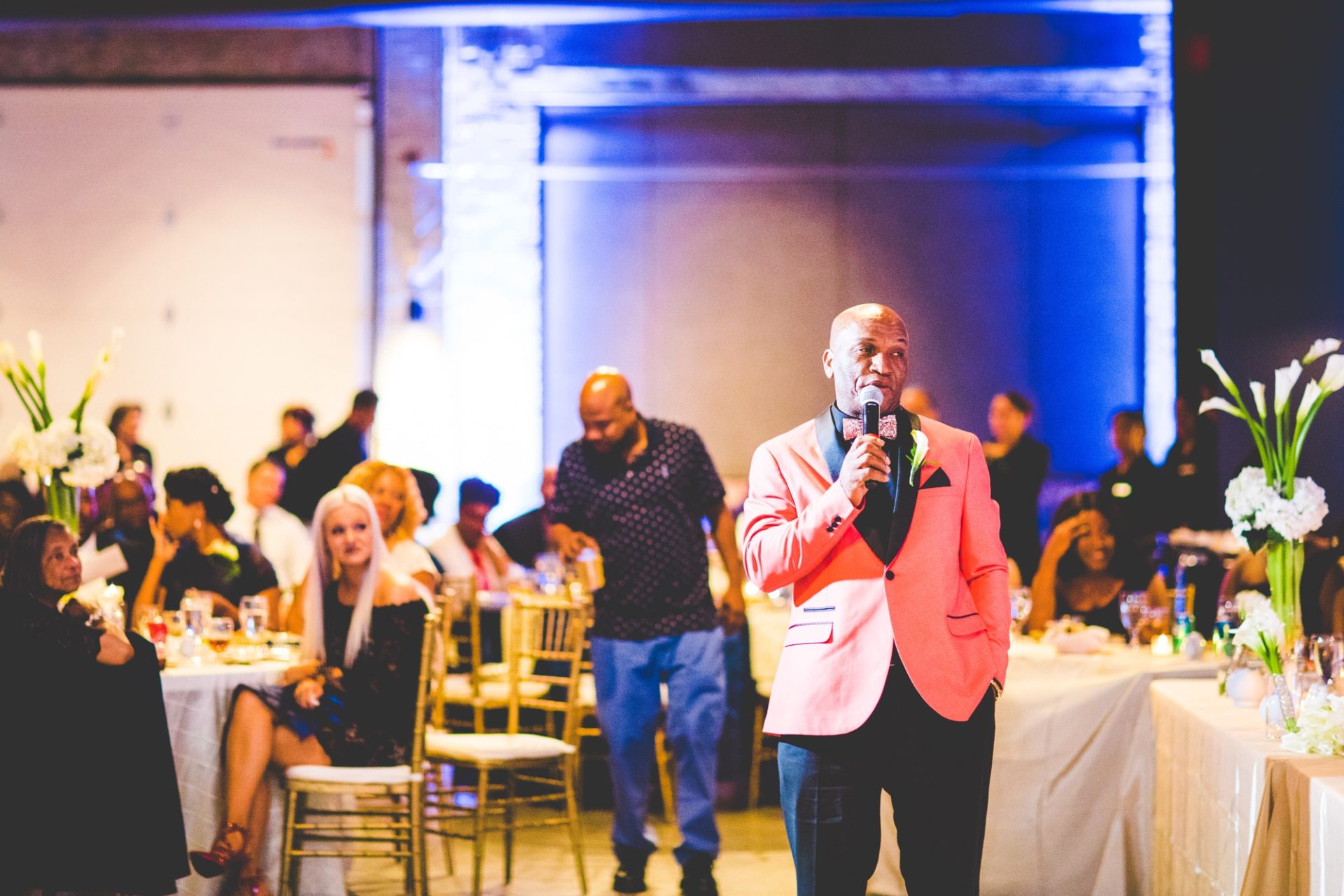 THANK YOU to Essence and Jerome for having me as their wedding photographer and thank you so much to all of these incredible Northwest Arkansas wedding vendors – y'all created a magical, spectacular day and I feel so grateful to have seen it come together!
Wedding Planning: Alqueeah Cates of ARC Events // Wedding Dress: Tesori + Hayley Paige // Florist: Wedding Planning and Design // Wedding Cake: Pat's Bakery // Videographer: NiLo Production Company // Catering + Rentals: KFB Events // Wedding Venue: Record // Rings: Blakeman's Fine Jewelers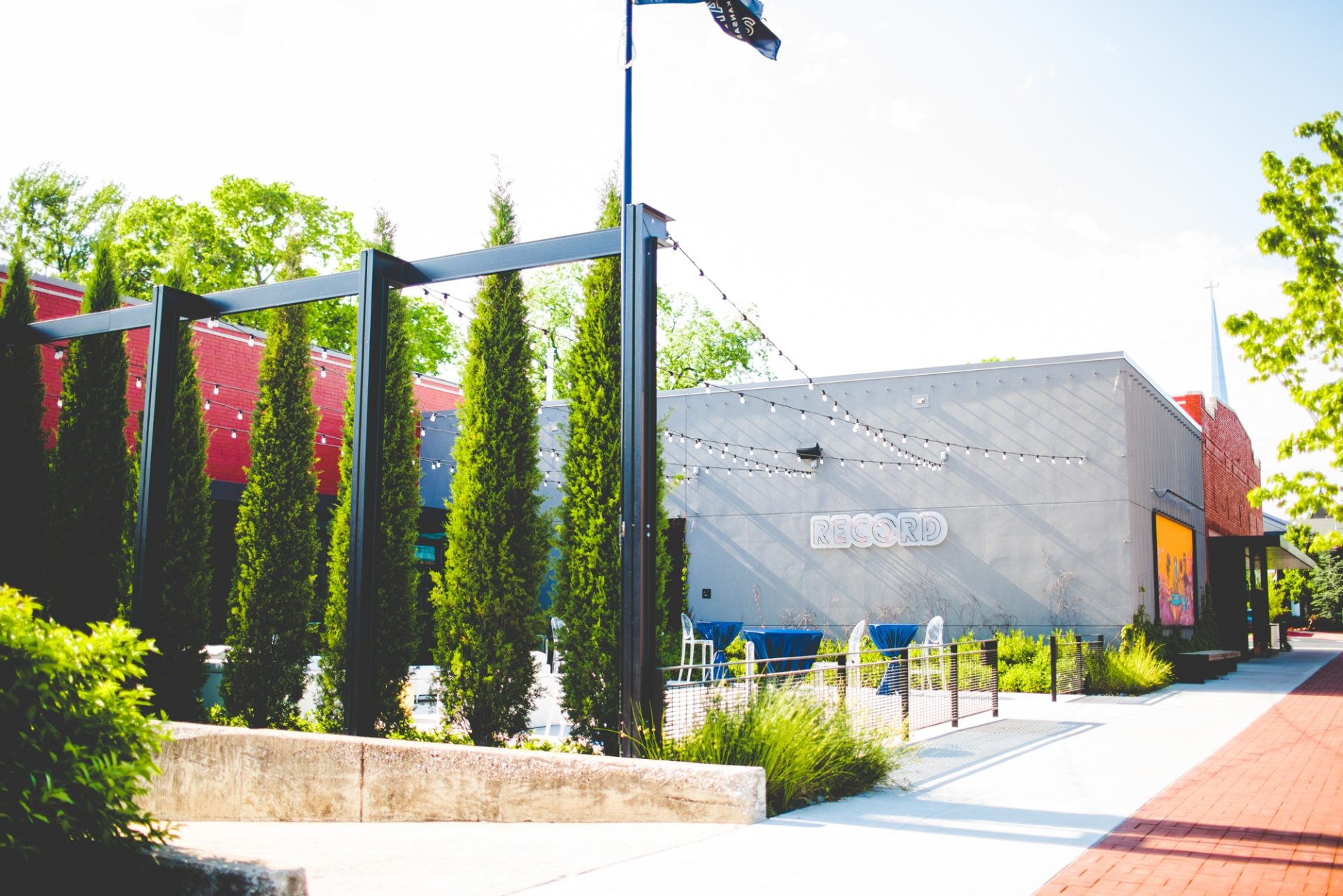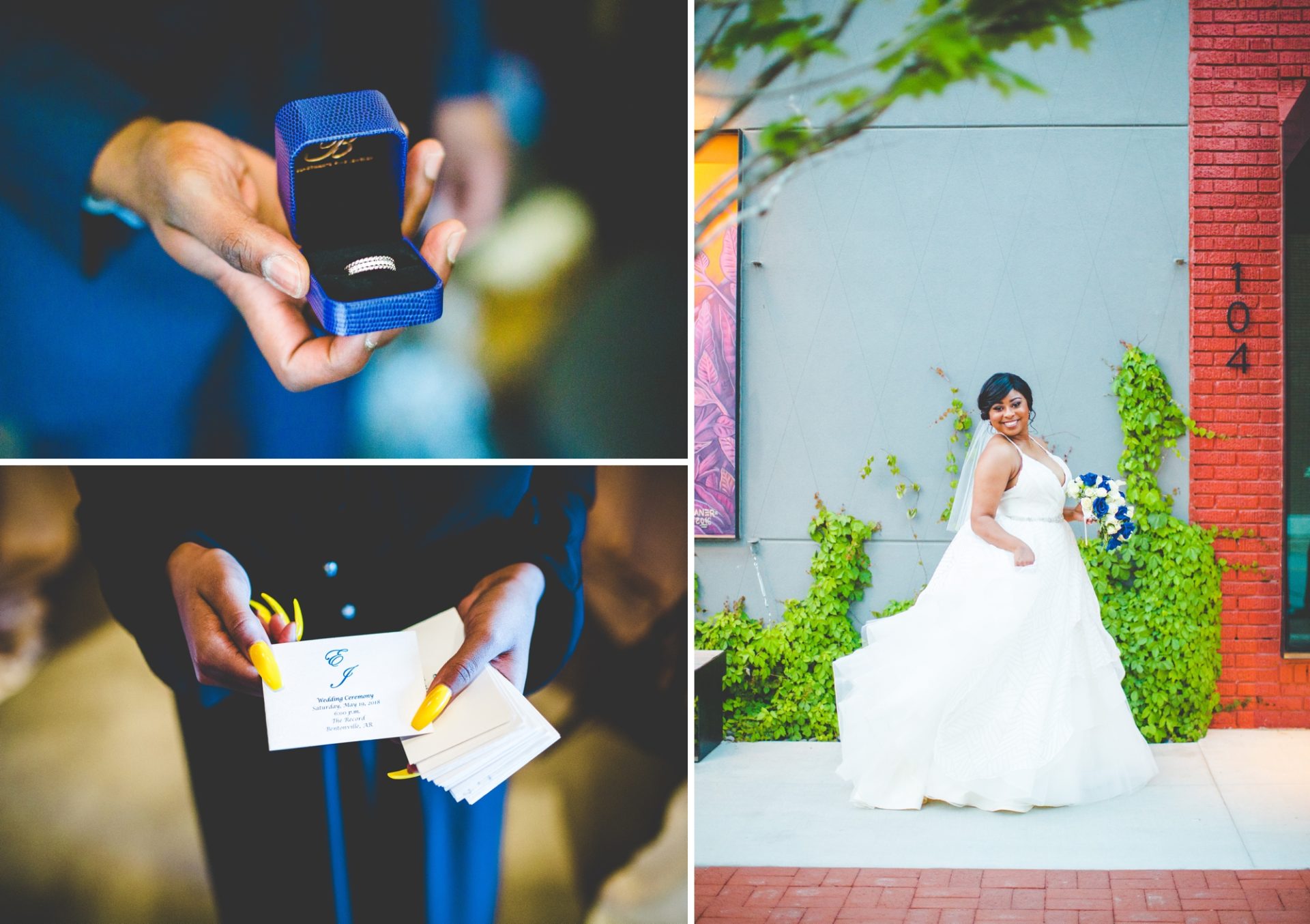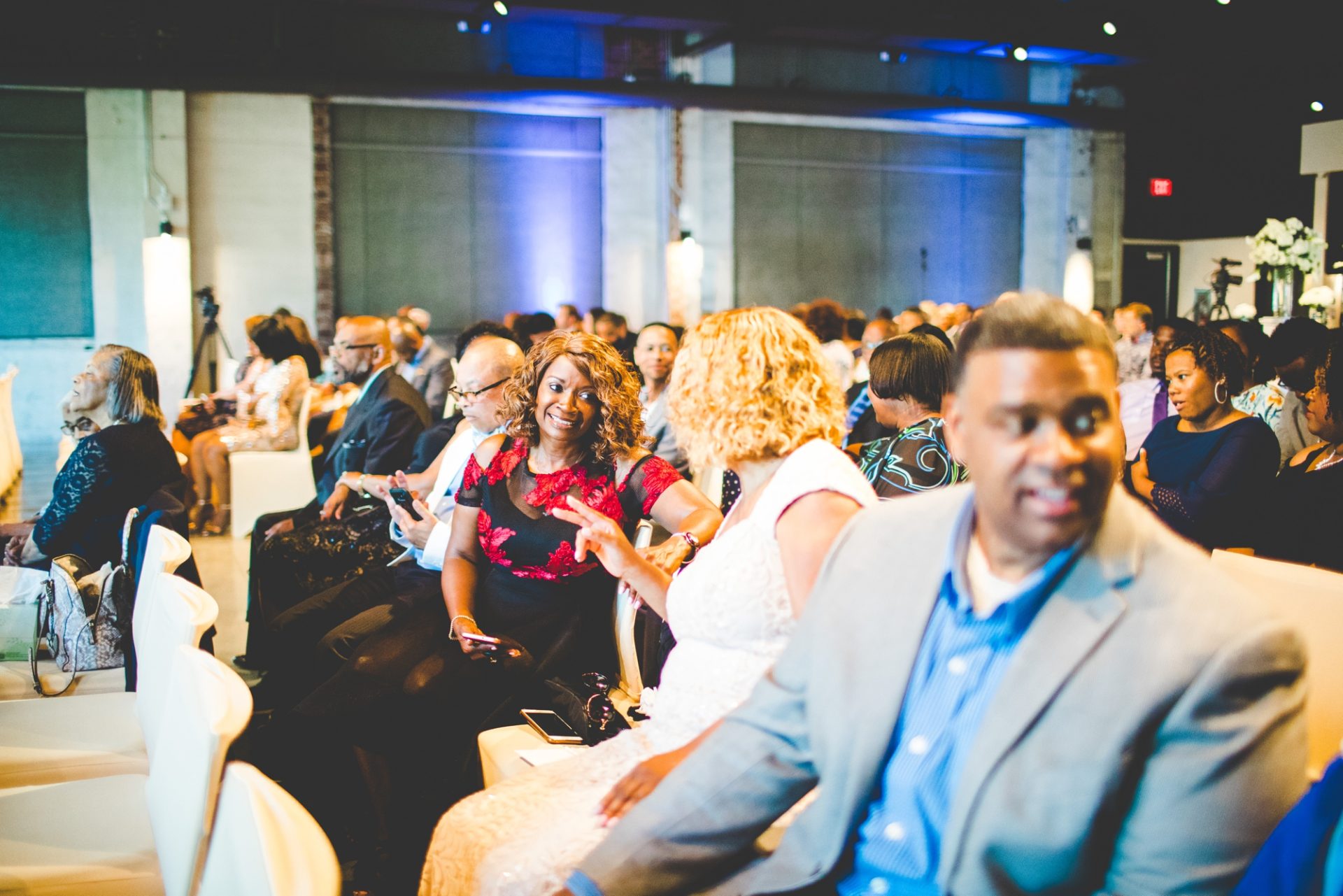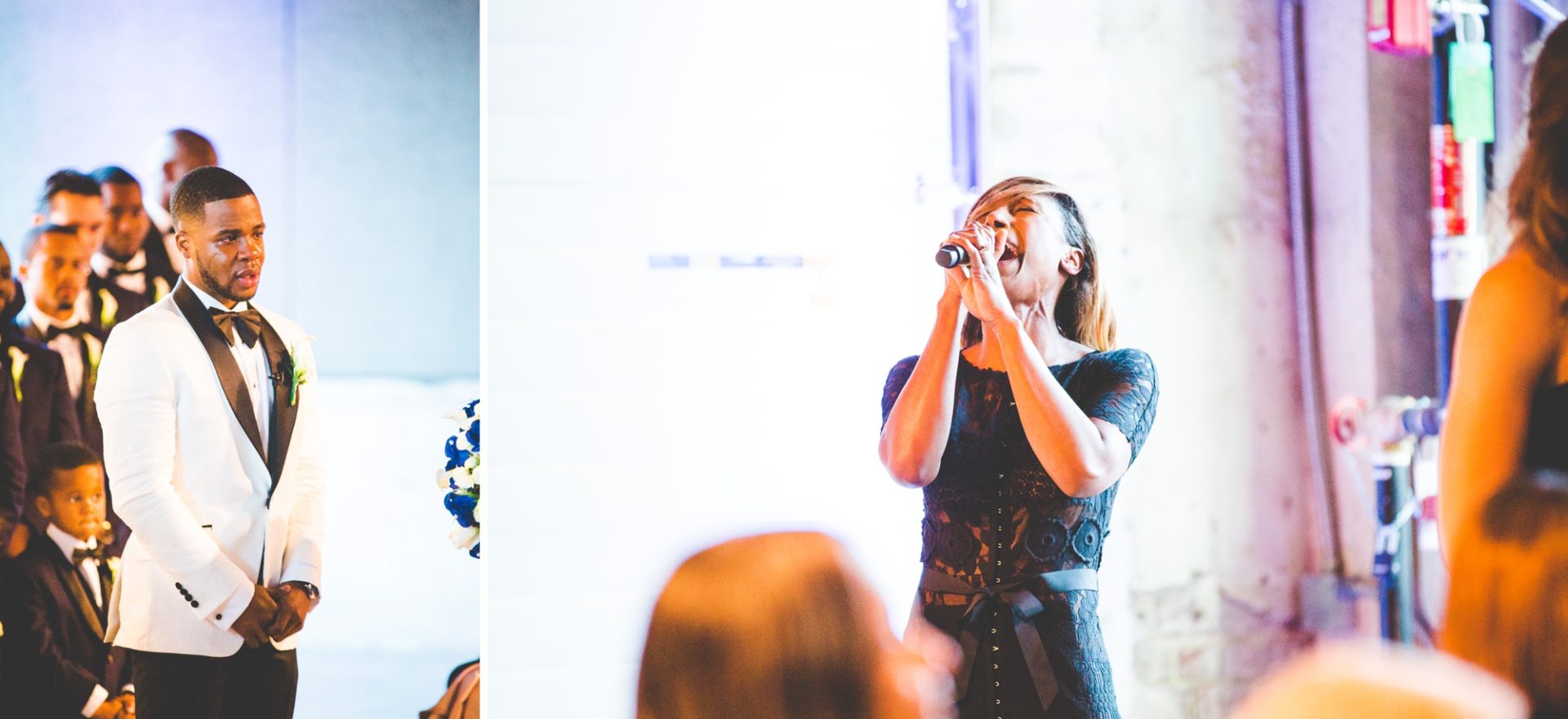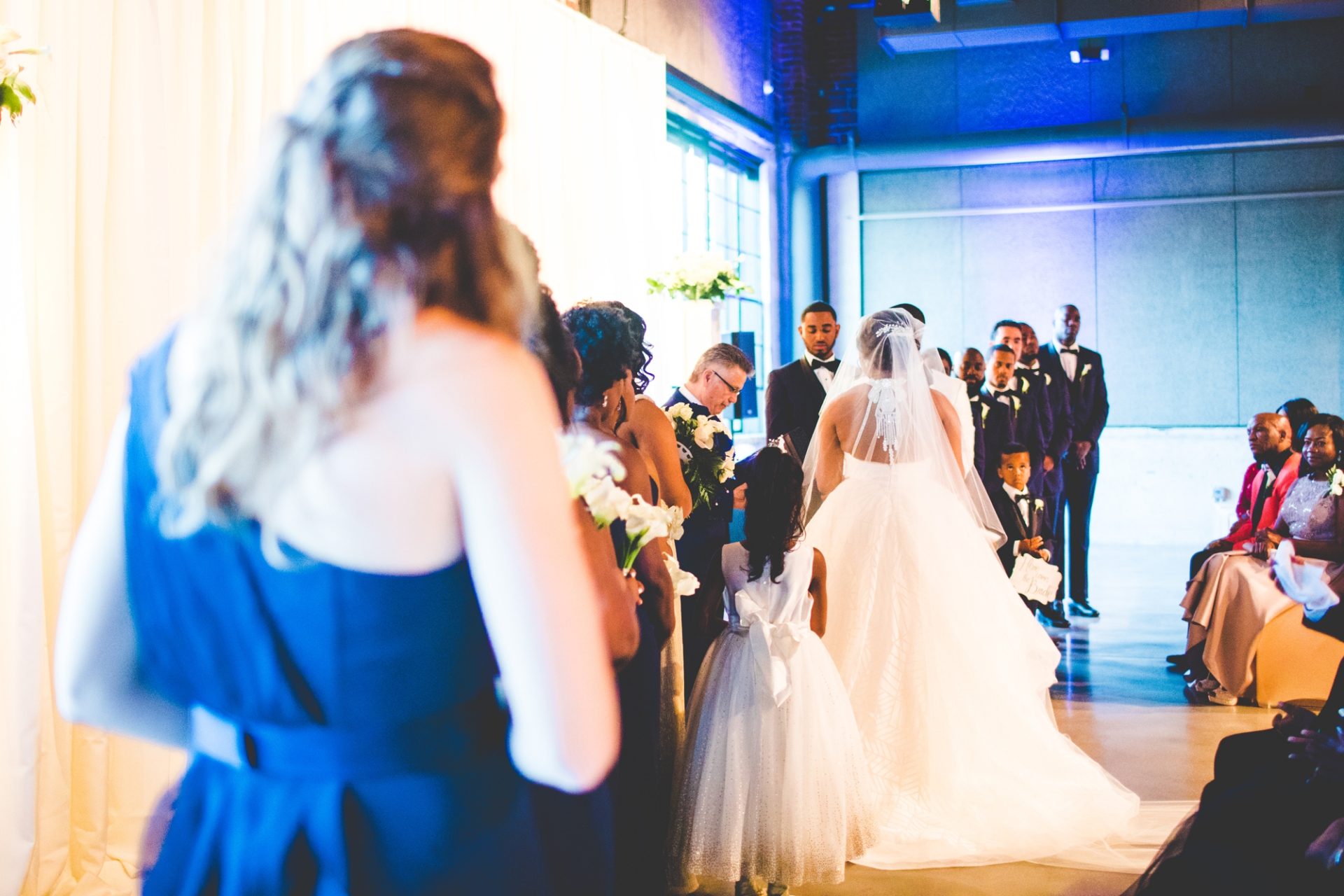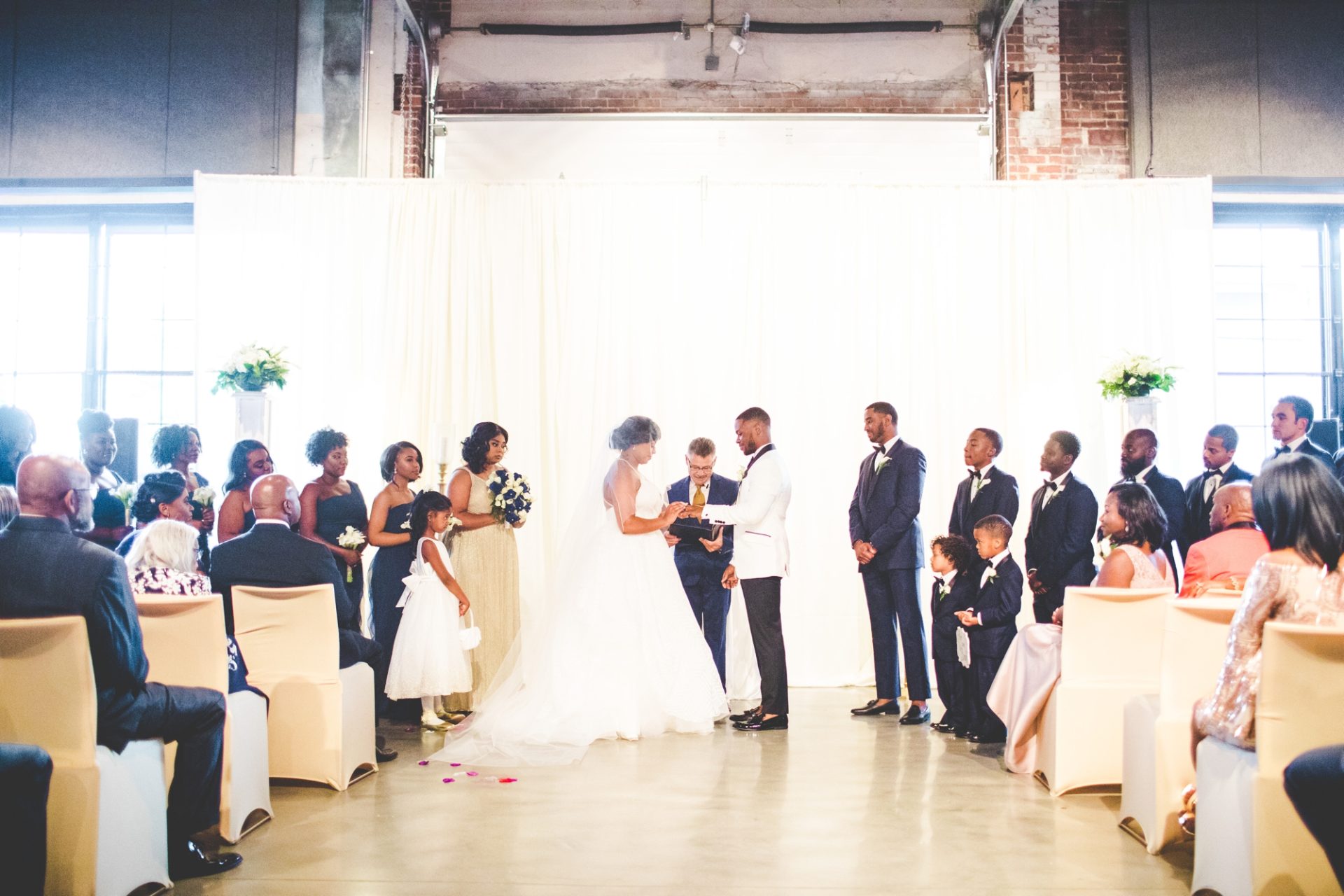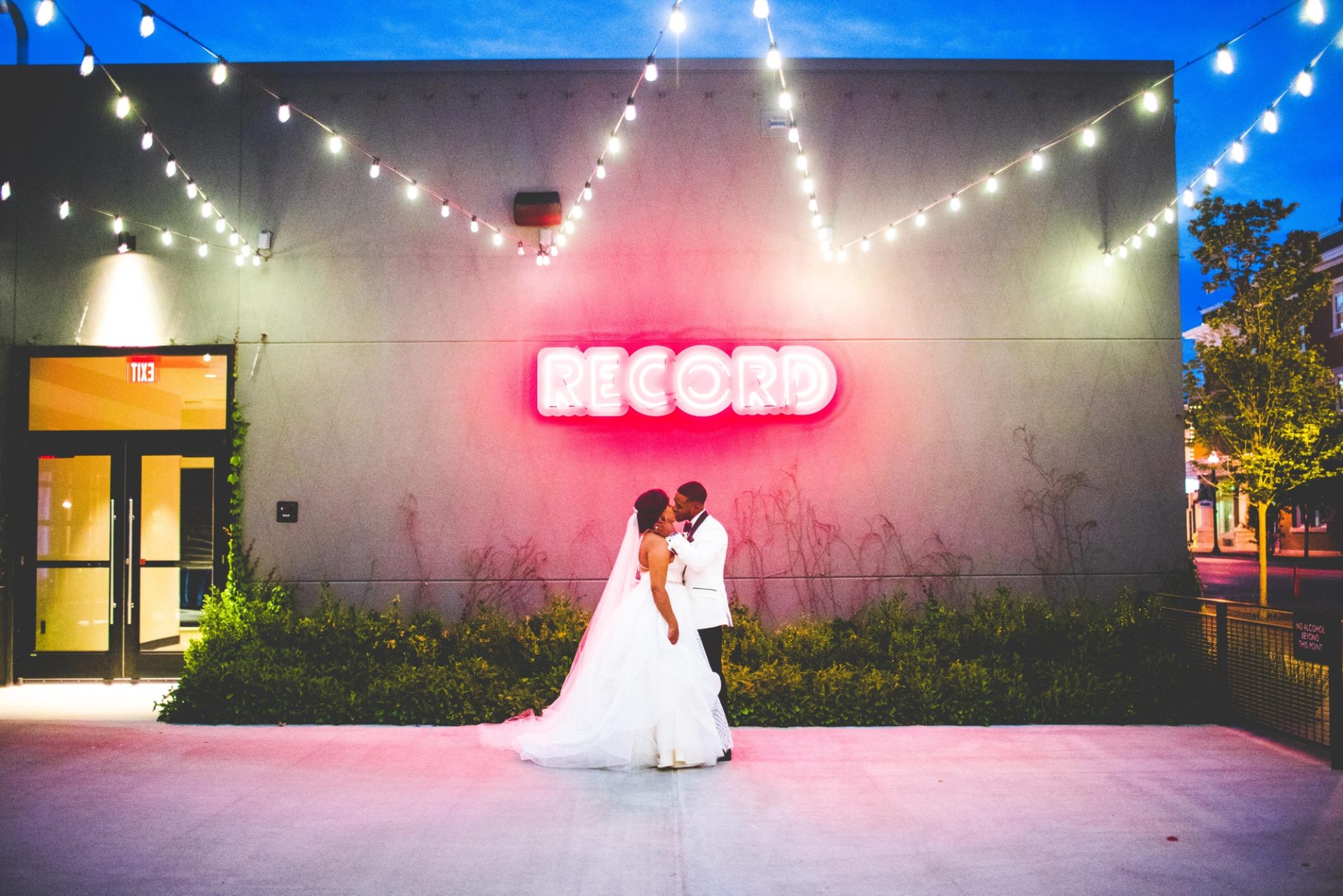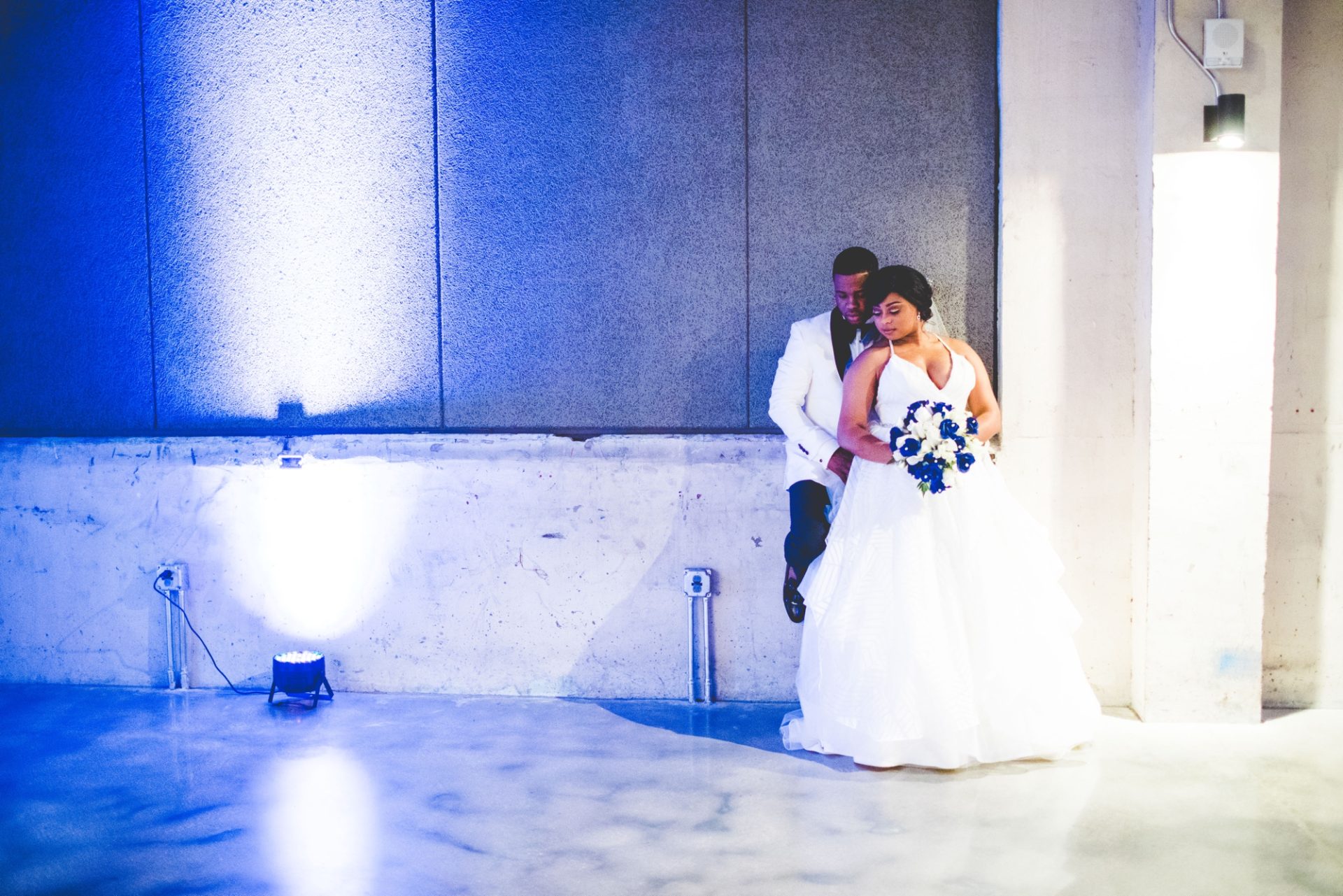 Weddings | Engagements | Seniors | Families | Personal
Read More From This Rad Wedding Series Here!