Y'all!! I'm a total broken record but this past year – and specifically the past few months – has been a total whirlwind. Like, shouldn't it still be 2014? How are we WEEKS away from 2018? How has my bouncing little roly-poly bear of a baby been a seven year old for five and a half months and how has he gone four months without either of his two front teeth? Time, right?! It's a stinker!
Speaking of time – I had the best time photographing Carolyne and Adam's wedding this past October. Carolyne and Adam are some of the kindest people I've ever met and I am so excited to share a sneak peek of their wedding with y'all today. Here's three things I loved about their amazing wedding day!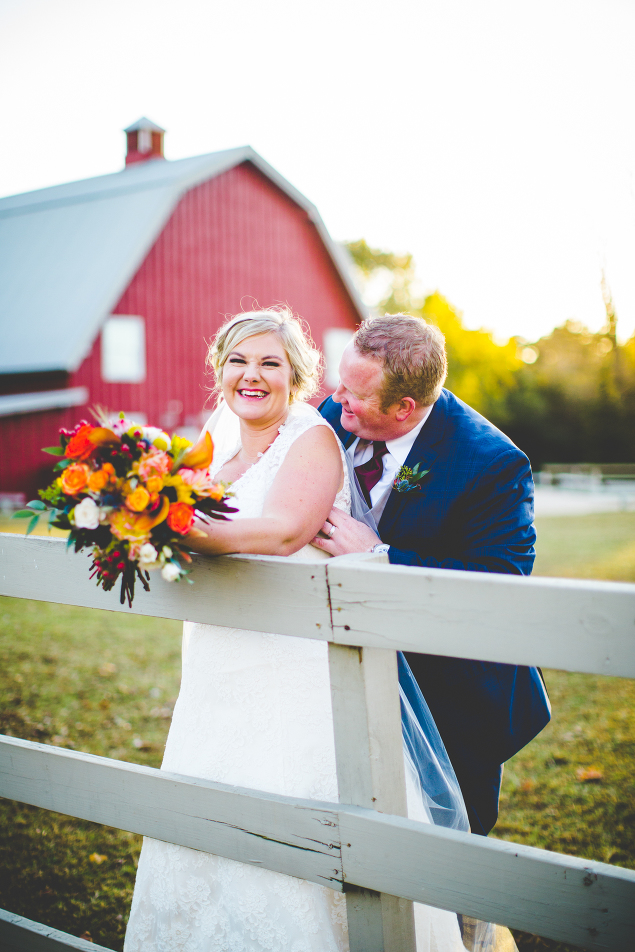 One: The Ceremony Light
Pratt Place Inn & Barn has been a staple in the Arkansas wedding industry long before I came along and, every time I shoot there, I get super excited about the light in the barn. The light at Pratt Place is so gorgeous and I love the romantic feel it brings to the ceremony. Carolyne and Adam's ceremony was a heart stopper! I don't know if I've ever seen a groom more in love with his bride than Adam is in love with Carolyne and, really, the whole day was just magic. Magic light was definitely appropriate!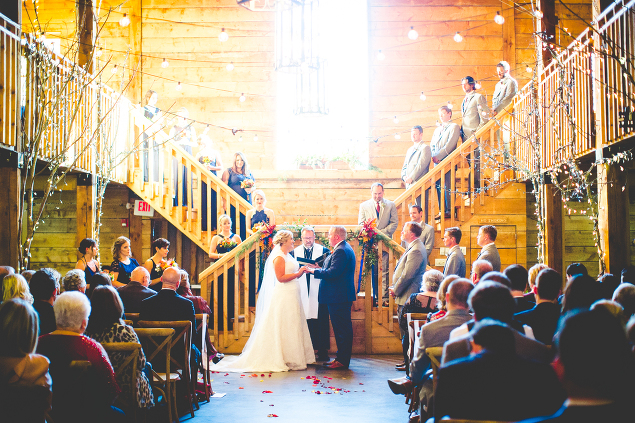 Two: The Colors and The Details!
Working side by side with Weddings by Karie, Carolyne and Adam accented their wedding and reception with the most gorgeous shade of navy and I love the pop of color it brought to the barn! Carolyne and I both LOVE color so much – I think we've talked about it every single time we've ever spoken! – and bringing such a bold shade of blue into the barn was such an excellent choice. Loved all the centerpieces and lanterns and the cute "love" sign at the head table, too!
Also, don't the lights in the barn make everything look glittery? It was perfect!




Three: All of the Love and Support – and JOY! – Surrounding Carolyne and Adam
It's true. Most wedding days bring so much love and support and joy but, for me, Carolyne and Adam's family and friends brought this to another level. Except… it wasn't just their family and friends. Carolyne  and Adam returned the favor. So many people were included in this wedding and so many people brought their A game to Carolyne and Adam's wedding day and the love and celebratory feeling of the day was unreal. I mean, look at all this love! These two!!




And BONUS! The toasts!
I'm going to keep most of the toast photographs for Carolyne and Adam's full blog post and this is totally piggy-backing off the paragraph above but the photograph below totally captures the feel of Carolyne and Adam's wedding day – the color, the light, the love pouring from all of their family and friends – it's all in this photograph! The photo below was taken during the toasts and, during the toast, Adam's Best Man (I believe!) asked everyone to raise a hand if Adam had helped them move.
And y'all? All of the hands went up when the Best Man asked this! Carolyne and Adam are some of the most genuine people I've ever met and I'm so thrilled that I got to be their wedding photographer. Congratulations, y'all!! I am so thrilled for you both!




See what I mean? So. Much. Love.
Thanks again for having me as your wedding photographer, Carolyne and Adam! I cannot even wait for you to see your full wedding gallery – the whole day was perfect!!




Read More From This Awesome – and Fun! – Wedding Series Here!
Weddings | Engagements | Seniors | Families | Personal
SaveSave