I first met Allyson at Panera Bread to discuss plans for her wedding day (which was a wonderful day!).
Fast forward a year and Allyson is getting ready to graduate from the University of Arkansas with a Master's Degree in Social Work. Allyson is such a fun, cute girl and it was a blast to see her again last Saturday as we snuck around school buildings (all of which ended up being locked except the library!) and froze our fingers off shooting outdoors. I know I say it all the time, but this was such a fun shoot! It was much colder than anticipated, I got lost in the maze of on-campus construction numerous times, and we basically talked up a storm while stopping to snap photographs along the way.
So! A big congrats to Ally for nearing the end of her program! I had so much fun with you last weekend!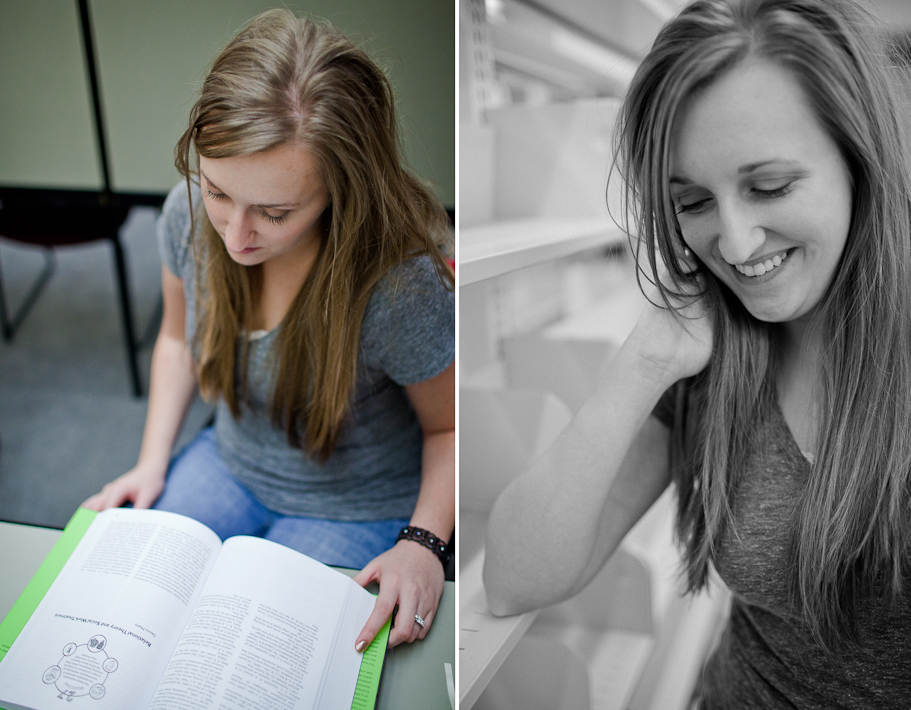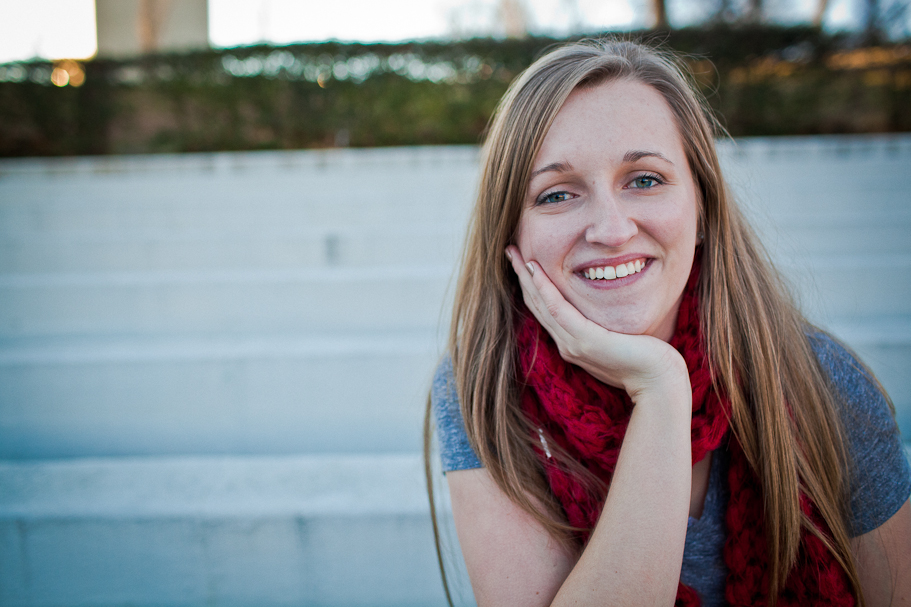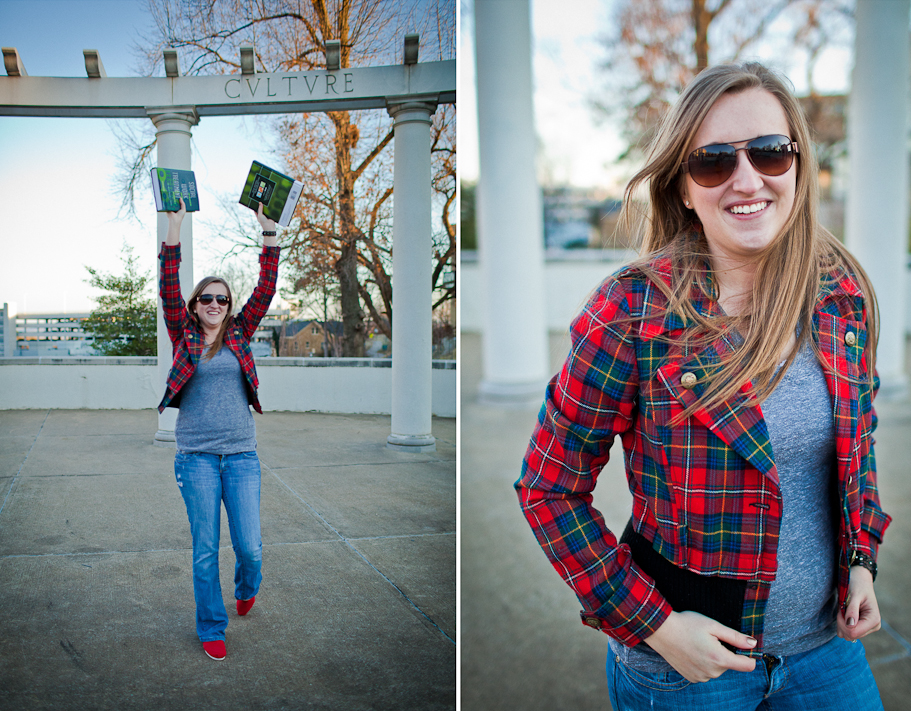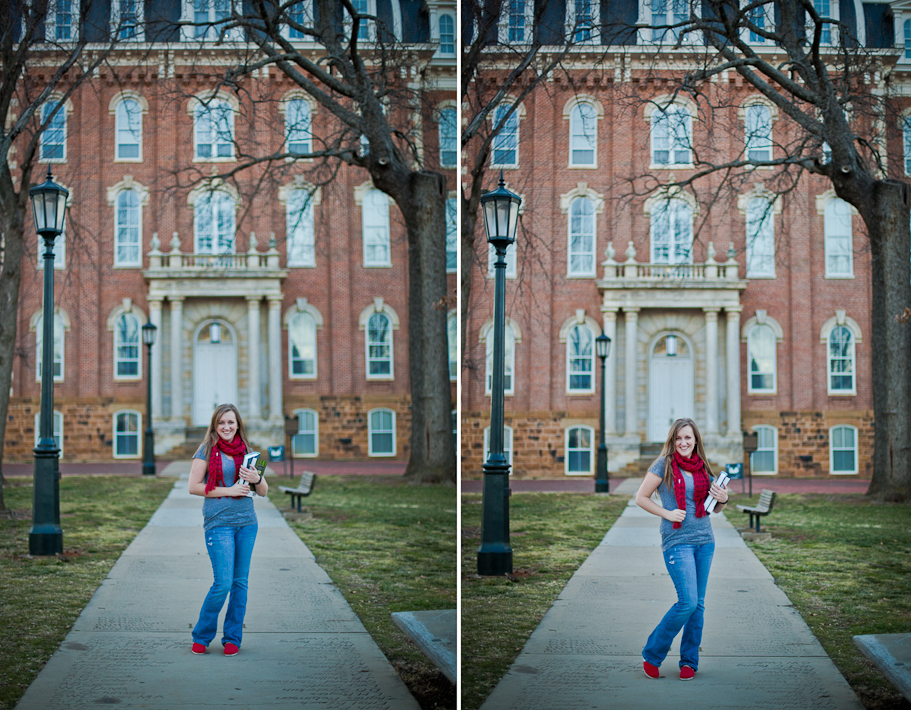 * Lissa Chandler is a portrait and wedding photographer in Northwest Arkansas. Lissa lives in Fayetteville with her family: a husband who came home to a living room covered in pillows and child blankets, a two year old who wants to be Indiana Jones, a five month old  who likes carrots (!!!), and a shaggy dog, Napoleon, who she frequently mistakes for a teddy bear. Lissa often travels to the Greater Kansas City area and is available for travel nationwide. *
Feel like browsing? Check these posts out! Madison and Callie + A Link to all my 2012 Weddings + Some 365 Photographs That I Adore!