Last week, I walked into my office to knock out my final three portrait galleries of 2017 and, when I sat down at my computer, I saw that I was logged out of my website. This wasn't an immediate red flag but it was kind of odd – I'd logged in the night before and left the tab open on my computer – but I didn't think much of it until I went to log back in a few minutes later. When I attempted to log in, I realized that I was logged out and locked out of my five year old website and, when I realized this, my heart started to beat real stinking fast and my stomach dropped like a rollercoaster, too.
After receiving a notification that my email and username were not associated with my website (eek!!), I tried to log in as Andrew. When that didn't work, I tried to log in as Kristen and, after I tried to log in as Kristen, I tried to log in as Jamie. And y'all? Nothing worked! I contacted my sever – Bluehost! – to put things back together and, as I spoke to them, I refreshed Andrew's login information several times and, eventually, his email was recognized and I was able to reset his password. I logged in as him, blocked the hackers like a lightning bolt and, immediately after, started to poke around my website. And y'all? It was bad. It was so much better than it could have been – I can't even tell you how happy I am right now to sit here and write a blog post – but, in all, the hack took me three sixteen hours days to get my website back to normal. Three!! That's a whole lot of time right before Christmas!
I've always been super careful with my website and was naive enough to think that being careful meant I'd avoid a hack (wrong!) so, today, I wanted to write a post for every website owner out there. Websites are storefronts and so, so important for so many creative business owners and, while I'm not happy that my website was breached, I learned so much last week and can't help but share!
Here's the most important things I learned last week!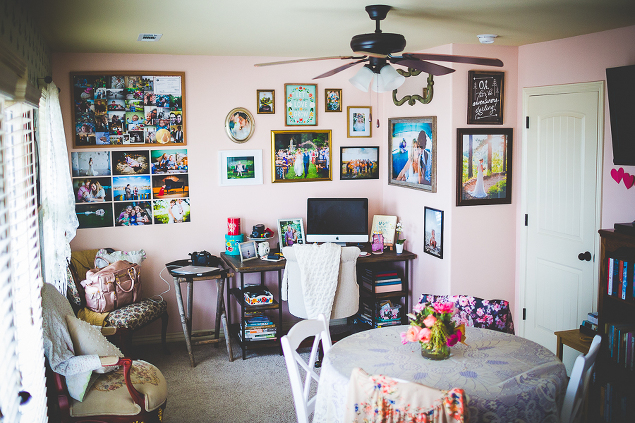 One: Backup EVERYTHING.
My website is setup to backup weekly and, because of this, I was able to restore most of my content. More importantly, I was able to restore my website design flawlessly – once the website booted back up, the design had zero problems (which is amazing!). However, when we first decided to reset the website, our most recent backup was from 2015. I'm not sure why our recent backups were hidden but, for a few hours, I had to deal with the idea that I was going to lose two and a half year of content and website work. This wouldn't just have been blog posts either – my website would have reset to a design I completed in early 2013. Eventually, a backup from December 2017 was recovered but those few hours were terrifying – blogging and website updates are easily manageable when they're done in small slices of time but, even if I had blocked out my calendar for two months, I knew that I was never going to be able to rebuild the content I'd created from July 2015 to December 2017. Like, it just wasn't going to happen. That's heartbreaking! Backup your websites, y'all!! And email those backups, too!
Here's a simple tutorial on how to backup your WordPress website! If you don't use WordPress, don't be afraid to Google! It's easy to say "I'll work on that later!" when it comes to websites (I currently have a headshot from 2013 on my left sidebar and, when I took it, I thought "This'll be good for a month or two!" – ha!) but, y'all, do it now! Seriously. Don't mess with backups!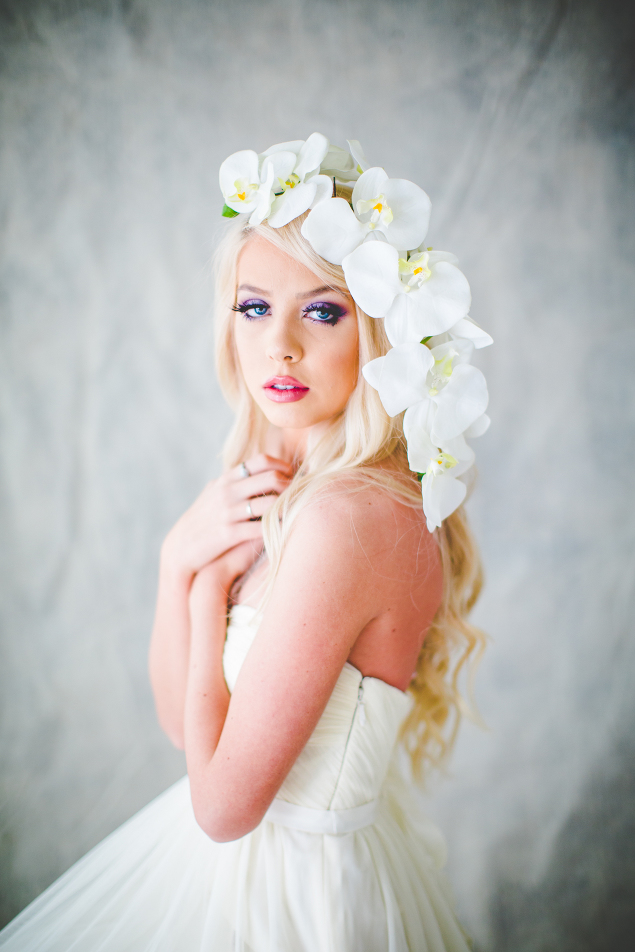 Two: Don't let yourself be your website's only admin
This is the most important thing in this blog post: Do not be your website's only admin.
Several years ago, my friend had her website taken over and, when this happened, it took her weeks to get control over her domain again. She was the only admin for her website and, when she told me this, I immediately went to my website and added Andrew as an admin. For three years, his account was never accessed. I changed his password occasionally but, honestly, I don't think his information was ever used for a login once. But! Last week!! That totally changed. Someone really needed my website to sell fake links for Men's Under Armour and, if I hadn't been able to log in and shut the hackers out of my website, y'all would be here reading all about underwear and I'd still be battling it out behind the scenes and saying lots of swears. Luckily, that didn't happen!!
It doesn't matter if you set up your husband or your mom or a friend as your admin – just set up something! Honestly, you don't even have to use someone else's email – get yourself a new email, forward it to your current email, and set that email up as a just-in-case admin account. You need it!
Just a tip! When you setup a new user, make sure they are given an admin role and not another title. Three people other than myself have access to my website but my associate wedding photographers have author roles – they can write and publish their own blog posts but, if there was a security problem on my website, they wouldn't be able to fix anything. More info here!





Three: Change your passwords frequently 
This is the most basic advice of all time but – YES! – change those passwords on a routine basis!




Four (if you are hacked): Check your plug-ins
Alright. Here's where y'all find out that my website hacking was a little fishy but first you have to know this: I have worked my butt off on my website. Websites don't happen overnight and, just like websites don't happen overnight, rankings don't happen overnight. They take a lot of time and effort and dedication and, because I worked like crazy on all of these (and my work, obviously), I was able to build my business entirely off of search engines. I didn't know anyone when we moved to Fayetteville and, since I was a new mom and extremely shy, SEO was my go-to marketing tactic. And y'all? It worked!! I have long given Google credit for raising up my business and, when my website was hacked last week and I dove into the damage, I made a super unpleasant discovery: all of my SEO plugins were deleted. For lack of a better and non-expletive word: Ouch.




Five (if you are hacked): Look at your HTML codes
After I realized that all of my plugins were deleted and after I had restored most of the damage I'd found, I saw a little Pinterest-lookalike button on the side of my website that wouldn't go away. It took me two hours (!!!) to be able to identify why it was showing up and, when I realized that it was bad HTML entered into Canem's family blog post, I deleted it and then went through hundreds of blog posts to delete the bad HTML. After about sixty posts, I realized that, after the latest fifteen blog posts or so, every blog post and website page that said "wedding" in the title had been targeted. I'm not sure why this was the case (and honestly, I don't even really want to know) but, once I figured it out, I was able to remove the HTML and bring the posts back to normal. The scary part about this isn't the HTML though – the scary part is that only Canem's family photos showed the button. No other post or page showed this or any difference whatsoever and, if I hadn't gone digging and if I'd just shrugged the button off (which, honestly, I was super tempted to do), I wouldn't have found the HTML affecting my website. It's totally time consuming and lame to go through a bunch of HTML information but, if you are hacked, make sure to look at this!! I am no HTML wizard at all and, if I can fix this and then run scanners to make sure harmful code has been removed from the website, anyone can!




Six (if you are hacked): Remain calm.
Y'know that friend who always has her stuff together and never freaks out, like, ever?
Yeah, that's not me.
I'm not saying I'm a drama queen – quite the opposite! – but I'm pretty sassy and opinionated and feisty (three things that make me a – dare I say it? – awesome photographer!) so it was a surprise that, when faced with a website loss, I remained extremely calm. The first two days, I was so focused on restoring settings and removing corrupt HTML that I didn't have time to think about anything else but, when we knuckled down on the third day and decided to reset the website to an earlier version to be extra super safe, I totally broke down. It wasn't a super dramatic breakdown (surprise again!) but, when the website was rebooting and five years of my work / heart / time / memories were totally erased from online, I got really nervous and definitely felt defeated and shed a few tears. This happened when there was nothing I could do website-wise but wait and edit photographs but, if I had broken down on the first or second day of the hacking, my frustration honestly would have ran into our Christmas celebrations and no one has time for that! Staying calm also helped me articulate my problems to people who could help me and it gave me something to focus on even though, deep down, I was super anxious and nervous and upset. Who wouldn't be?




Seven (if you are hacked or trying not to be hacked): Ask for help… and then ask again
I had to ask for so much help last week and, in all, I think that I spoke to my hosting company four different times for hours at a time. I also ran all kinds of anti-malware programs on my website and, when everything wrapped up, I had to ask for specific confirmation on whether the website had healed or not. I am not someone who handles help well – y'know that friend who's so independent that sometimes they unintentionally disappear? THAT is totally me! – so it was definitely a bit of a humble pie for me when I accepted that I couldn't (and shouldn't!) fix my website on my own.




Annnnd not specifically related to hacking but honestly my biggest takeaway is this:
Do not put your eggs in one basket.
Remember the humble pie I just talked about? I TOTALLY got one here, too! I mentioned this on Instagram last week but this year has been the hardest year of my life. I don't mean that in a dramatic way or an emotional way or in a "screw it!" kind of way – I mean that in a very factual, truthful kind of way and, honestly, it's kind of embarrassing (but also slightly funny to admit because somewhere along the way the wedding photography industry decided that "wedding photographer" became synonymous with awesome Instagram feeds and seemingly perfect lives even though most of us are starry-eyed workaholics with messy houses and back pain and hearts of gold and early onset arthritis – worth it!) so I'm just going to be a badass mother and say it again: THIS YEAR WAS HARD – Henry couldn't go more than two weeks without getting sick, Andrew wrecked our brand new car a week after we bought it and a few days before we drove down to the beach (both our kids still ask for our rented minivan regularly – ha!), that same car started dropping off in stop-and-go traffic (finally got that figured out last week!), SIX of our weddings were called off (so heartbreaking!), I spent the first half of the year recovering from a slow-healing 2016 surgery (dang you, shoulder camera bag!!) and the second half of the year with a pinched nerve (dang you, cutest camera backpack!) that required muscle relaxers that made me really, really slow with portrait turnover times and blogging because it was so dang hard to think, and a million other little things ranging from Max asking me for a red bedroom for six months straight (what?!) to Einstein eating holes in all of the carpet (ah! I haven't even introduced y'all to my sweet pup Albert Einstein!!) to me spilling glitter all over our car to forgetting to carve Halloween pumpkins to the bounciest flights of my flight-hating life to overcooked ham on holidays to all of our toilet handles breaking within a week of each other to Max coming upstairs to ask us "Why is the ceiling raining?" when we had a pipe burst – and, because the year was hard, I totally fell off of Social Media and totally fell off of regular blogging, too. I knew I shouldn't but, since my website has been around a long time and had been set as a top result for all of my search terms for so many years, I just got kind of complacent and lazy about posting and I also stopped letting Social Media and blogging be fun – I turned it into work instead! I mean, I have probably only posted a third of my work this year. I haven't posted all of my weddings, I totally stopped doing sneak peeks of portrait sessions and, honestly, I was good to let those things burn because the year was crappy and I felt like being a toddler in the middle of a bunch of cotton candy: distracted and suspicious but also super happy and optimistic that the cotton candy wouldn't be taken away or give me a stomach ache, either.
Y'all. That's a REALLY bad idea. Being a grandma dinosaur in the photo industry (I'm 31 and have been doing this my entire adult life!), I knew it was bad but I did it anyway. Like, I came into the world wearing rose colored glasses. I am super optimistic by nature about basically everything all of the time and, while this is usually an awesome trait, I let it bite me in the booty because I decided to take it easy and rely totally on search engines for marketing and, with the website hack, I lost all of that (even with the recovery, I no longer show up!). SO! If you are a wedding photographer! My real advice is this: Work on your website. Post on Instagram. Post on Facebook. Suck it up and list yourself on The Knot. List yourself on WeddingWire. ASK FOR REVIEWS (I never do this!). Meet with planners. Meet with florists. Network and make friends and don't rely on just one thing. And most importantly? Stay Awesome. A website hacking is the worst because websites are our storefronts and online homes but if you freaking have fun with your Social Media and marketing, you'll be good even if your website is hacked or your Instagram is deleted or your Facebook is flooded with bad news bots or your closest photography friends move out of town. It's about balance and not about creating a set empire (ha!) on one single platform that may or may not crash in the future.
Just have fun, y'all! There's a reason you're a creative business owner and that you chose to forgo a traditional desk job. Embrace that and HAVE FUN! I sure as heck plan to and, for that, I am seriously grateful for the great website hack of 2017 because the website hack made me realize that, somewhere along the way, I stopped having fun creating online content and, y'all, I'm so over that.
C'mon 2018!! I'm ready for you! And this blog post is, too!




Weddings | Engagements | Seniors | Families | Personal
Inquire About Your Wedding Date + Book A Session With Lissa Chandler Here
Lissa Chandler is a creative wedding photographer in Fayetteville who loves rad couples, bright colors, magic light, and all things Arkansas. Lissa had her website hacked in the middle of December 2017 and lost a bunch of content but, when you see this website in a month or so, you won't be able to tell because she is going to backdate everything and write a million blog posts in January. Whew!