I loved Hannah's Senior Session!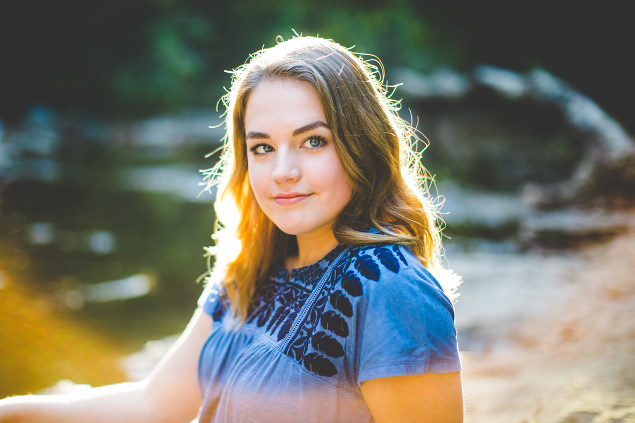 I've probably mentioned this once or twice – it's one of those weird facts that somehow feels more surreal the more you say it out loud! – but a few months ago I realized that I've been photographing High School Seniors for a third of my life. A freaking THIRD!! I photographed my first Senior when I was nineteen years old and, twelve years later, I'm still photographing them! Though my Senior Sessions are much more limited than they used to be – I only photograph fifteen Seniors a year which is CRAZY because a few of my past Model Teams had fifteen girls! – I still have so much stinking fun each and every time I get to photograph an awesome Senior. Which brings me to Hannah!
Hannah is JOYFUL! A 2018 Senior at Bentonville High School, Hannah loves traveling and cheerleading and she's the kind of person that, when she smiles, her whole face lights up. Her session was such a blast and her photographs are so beautiful – Hannah totally shines and I can't get through this gallery without smiling huge! Also! Can you get over the light at this creek? So beautiful!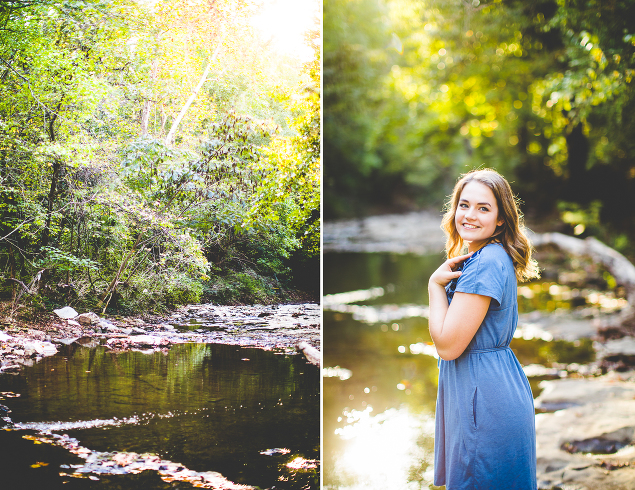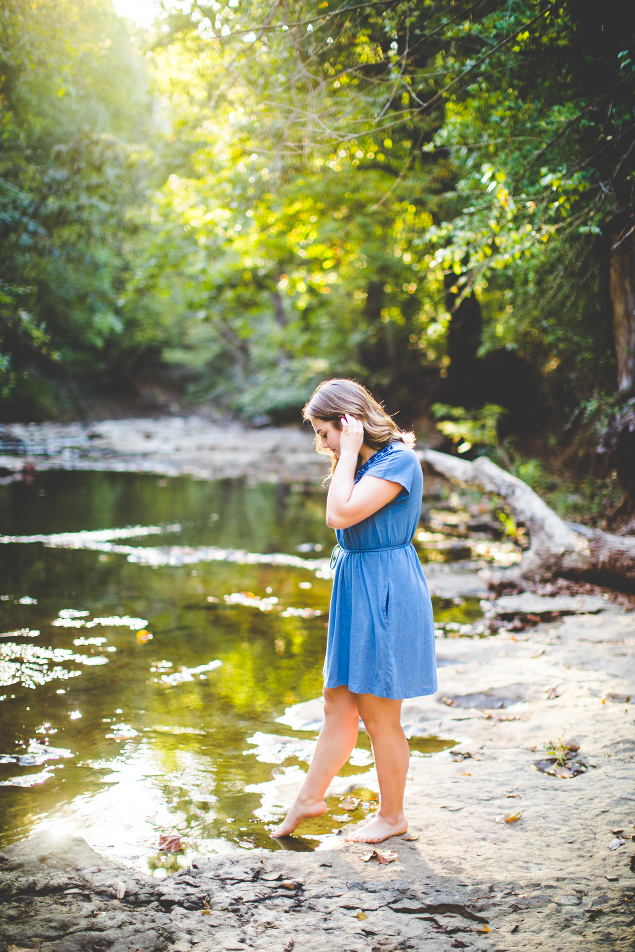 We shot the first half of Hannah's session at the dreamiest creek location (see more of it at Elizabeth's Senior Session and these stellar photographs of Maddi!) and, afterwards, hopped over to one of my favorite field and forest locations! I met Hannah and her mom right before they went to Africa for ten days and it was so fun to talk about travel with them. I also love how Hannah incorporated her Bible in her Senior photographs – little extras like this can make a session shine and I just love that so much!




Hannah wore my very favorite dress to end her Senior Session!!
When I say "favorite dress", I mean MY favorite dress! I lived in this dress during all of my summer weddings and, when Hannah pulled it out as one of her outfits, I was so pumped! This girl has such effortless style and I love it. THANK YOU for having me take your Senior Photographs, Hannah! I had the best time with y'all and am so thrilled with your gorgeous photographs!




Weddings | Engagements | Seniors | Families | Personal
Lissa Chandler loves photographing awesome High School Seniors and creative portrait sessions in Fayetteville, Arkansas and, before she wrote this, she sat down for three and a half hours (possibly four!) and put together the most massive Amazon cart of presents for her kids. Suffice to say, the Chandler boys are making out like bandits this year! #yearoftherollerbladesandbmxbikes