Lauren and Zach are the sweetest high school sweethearts.
Their story goes like this! They met in seventh grade study hall, went on their very first date to the movies when they were both fifteen years old and, next summer, they are marrying each other at Kindred Barn and I am so thrilled for them! I've already met nearly all of Lauren and Zach's grandparents (we ran into Lauren's grandma the first time we met at Panera and it was so fun!) and Zach's parents and I think my favorite thing about their story is this: Lauren and Zach grew up together and, by extension, their families got to watch them grow up together, too. I love it so much!
I mean, these two are magic, y'all! So much love!!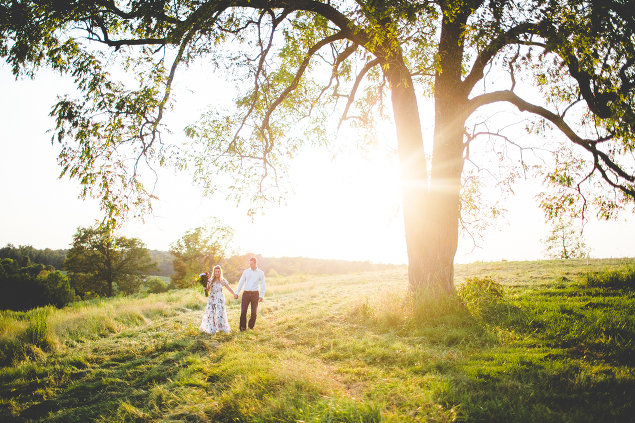 We photographed Lauren and Zach's engagements and Zach's family farm and it was one of the most amazing engagement sessions of my entire. The light! The couple! The cows (yes! cows!!)! Their engagement session was everything and I'm so obsessed with Lauren's outfits and the flowers she wore in her hair. These two seriously shine and Lauren is one if the sweetest girls I've ever met in my entire life. Even her voice sounds like honey and I love these photographs so much!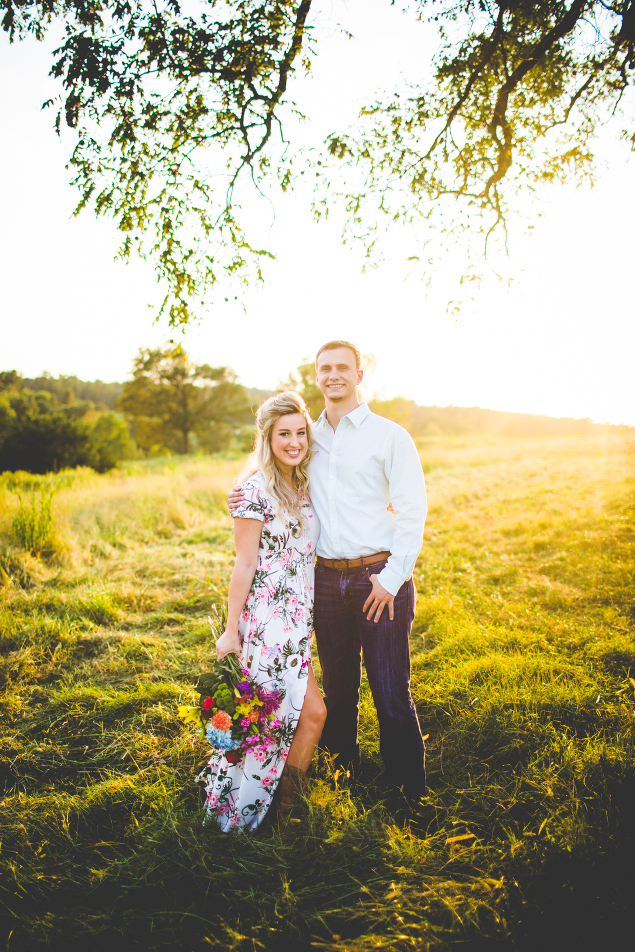 Ah! These two are so happy and SO in love and I love it so, so much!
For Lauren and Zach's engagement session, we decided to do things a little differently. Typically, my engagement sessions start two hours before sunset and I shoot right until the sun goes down. Photographers call this time of day Golden Hour and it rocks but Lauren and Zach got creative (which I LOVE!) and we decided to take half of their engagement photographs in the dark! Shooting in the dark is so much fun and I had a blast taking these! Night photographs are the one area of photography that kind of intimidates me – it's always a bit of a gamble! – but these photographs turned out so amazing and so full of magic and I'm so excited about how these turned out.
Also! Huge shoutout to Zach's dad because he held a video light for me for ages while I took the photographs on the porch! This session was one for the books and I'm dying for Lauren and Zach's wedding to get here! Their wedding is going to be so lovely and magnificent!
P.S. Lauren's dress is from LuLu's and I love it so much!!




Weddings | Engagements | Seniors | Families | Personal