Do you ever have a vision come to life and you're so stoked about it you can't put it into words?
Welcome to this session! While planning this styled shoot, all I saw were three things: A short red dress, a long veil, and a floral suit. And y'all? This came together for Kristen and I perfectly! I loved every single moment of this shoot, had the hardest time parsing down the gallery and, basically, I want to go back to downtown Springdale and shoot this session all over again. Sara and Ken were the perfect models and I am so excited about this gallery! It's so magic and fun and bright!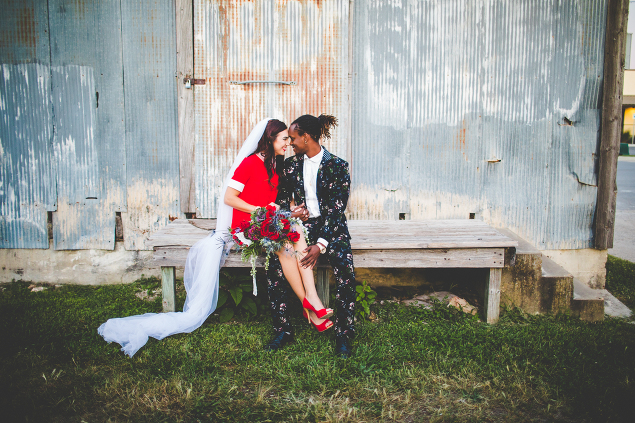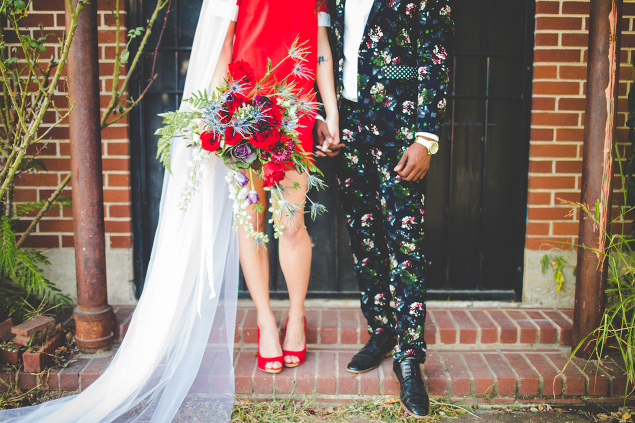 I mean, can we talk about Ken's suit? I'm so obsessed with it!!
This shoot was one of two styled shoots that Kristen and I shot together right after she joined the LCP team. This shoot was such a blast – Sara and Ken are engaged!! – and, after we wrapped the session, Kristen and I got take out (chicken fried rice, naturally) and then oooh-ed and ahh-ed over the photographs for a good thirty minutes. I have a blog posting on Monday where I separated my photographs from Kristen's but, in this post, I've mixed mine and Kristen's photographs together and I'm weirdly excited about this. I knew that Kristen would be the most amazing associate wedding photographer but seeing the final photographs side by side is such an awesome experience. Kristen is currently booking LCP weddings for spring and summer 2018 – she actually started booking them before she was officially announced as an associate wedding photographer! – and, if you choose her as your wedding photographer, you will LOVE her! I personally am nearly halfway booked for 2018 weddings (what?!) and, if you book Kristen, you will have so much fun together! She is the bee's knees!
And with that shameless little plug, I'm going to share these photographs! Thank you for being AMAZING, Sara and Ken! Y'all make the most gorgeous couple and this session was a dream!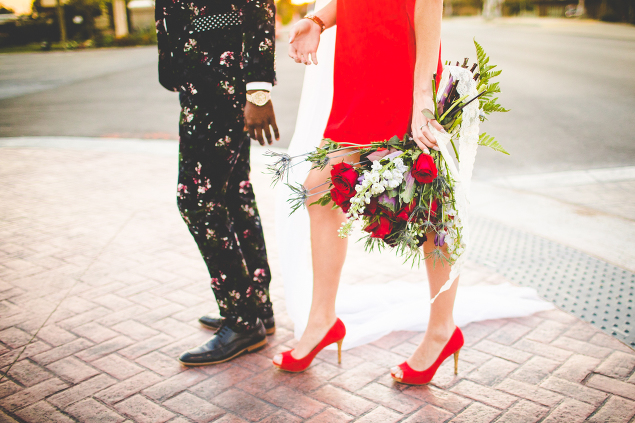 Weddings | Engagements | Seniors | Families | Personal