Hey!! Over the past few weeks, I have introduced y'all to Jamie, Kristen, and India! Even Andrew filled out a questionnaire, too! I mean, it's basically been an introduction party over here the past while!
In those introductions, I mentioned that each LCP team member will be popping in for guest posts. And today? I am so excited to kick those off with a sweet guest post by Jamie! These guest posts are 100% created by my team members – subject matter and all! – and I'm so excited for y'all to get to know Jamie a little more today! Does she have the sweetest family or what? They look so fun!
Take it away, Jamie!! So excited to read this!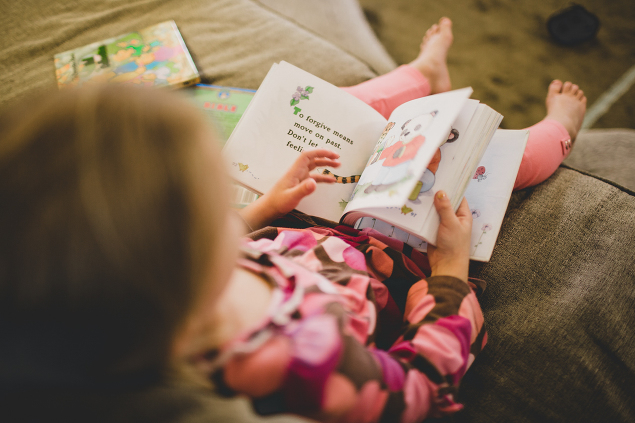 Hey there! I am so stoked to be writing this blog for Lissa's site! This is way too exciting, so here goes!
My name is Jamie and I am honored and ready to be on Lissa's team! I deeply love photography, especially photographing those in love, so this is such a great opportunity getting to learn from Lissa. Without further adieu, I'm going to jump right in to this blog, which I'd like to call Sunday, considering this embodies a sweet, recent Sunday in my life.
Sundays are all pretty similar for us as we normally go to church, go to family lunch, and then rest, get caught up with everything, and finally learn what the week holds for both my husband and me. Sundays are so sweet for all of the slowness and the times filled with loved ones! This Sunday was a smidgen different, in the sense that we didn't go to church, so once we finally woke up (we watched the Texas v. USC game with some friends and got home later than planned so we didn't set an alarm) we began a bit of a slow morning. Davis picked up his mandolin and began to play the most beautiful tunes I have ever heard. He is absolutely the most gifted human I know and can play several different instruments. It's really crazy for me to think that he's been playing the violin for sixteen years!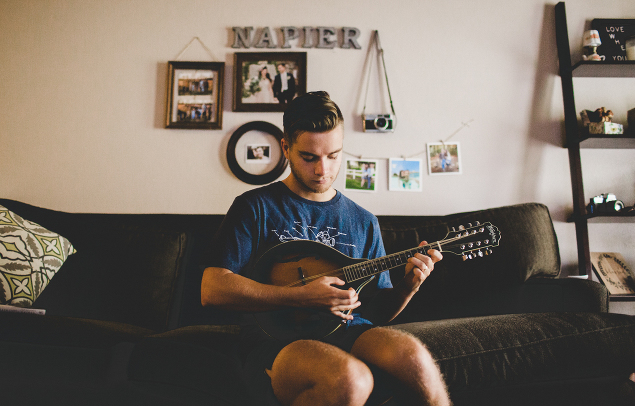 Anywho, around noon we headed to a Napier family lunch to celebrate our nephew's 2nd birthday!
Our (now!!!) 3 nieces, Noelle, Ethne, and Norah and nephew, Elias Max, are SO special to Davis and I and are the most precious gifts, but I do have to say, it's so crazy to see this guy as a 2 year old, because he has grow a whole bunch since I photographed his birth 2 years ago, before Davis and I were even engaged! It is definitely an experience I will never forget and will cherish forever.
We had the chance to play with the kids on their new play set that Davis, his brothers, and dad got to build, catch up with everyone, and even help a tiny bit in the kitchen! Time with the Napier bunch is never short of a blast. Dave is such a trooper and he continuously cracks me up!




What I love about this family is that it's all hands on deck, in the best way possible. It makes you feel excited about helping tie a meal together or whatever it may be. We devoured some of the BEST grilled hot dogs and burgers (they were all gone by the time I thought of taking pictures!) and some delicious sides, topped off by homemade chocolate cupcakes that were worn very nicely by my nephew!
We hung out around the table for a bit sharing life and swapping stories, like the time that the family accidentally rode Mister Freeze at Six Flags Over Texas (which is like a crazy intense roller coaster), but they meant to ride a much less intense ride in the dark! We were laughing so stinking hard at the thought of our mother-in-law's face when seeing the crazy steep climb on the ride! The silliest mental pictures were coming to mind! It was so much fun!




Since we were coming together for Elias' birthday, we soon jumped into checking out the little gifts everyone brought to celebrate him! Elias was celebrated with a wooden train, some ear muffs for riding on the tractor with his dad, a lantern, a rocking horse, and a tiny little lawn chair that was once Davis' called something like a tot squat! I was definitely giggling at the thought of Davis being tiny enough to fit in that chair and also being nostalgic about how adorable he was as a baby, yet still is now!
Meanwhile, while all of these exciting things were taking place, there was a little baby named Norah that was snoozing away! Norah was born on August 12, so she is just a little over a month old. You guys!!! She is the most peaceful and cutest baby. Holding her is one of my favorite things and could possibly be on my list of current hobbies. She is such a special gal and I am so pumped to see her grow up, just like I've gotten to see with her brother and sisters! Here she is!




I also wanted to shout-out my beautiful sister-in-law, Heather and her husband, Davis' brother, Alden. They are the best parents I have ever met and they love their kids so well and love others so well! Davis and I are definitely taking note from them as they are raising some absolutely amazing kiddos! We love spending time with this family and are so grateful that most of us live in the same city to get to see each other pretty regularly. I am quite thankful that Davis wanted to marry me and include me in this wonderful group of people who I just love so much! Thanks so much, Dave! 🙂




Read More Wonderful Guest Posts by Jamie Here! She is THE Sweetest!!
Weddings | Engagements | Seniors | Families | Personal