Claire and Chad are magic.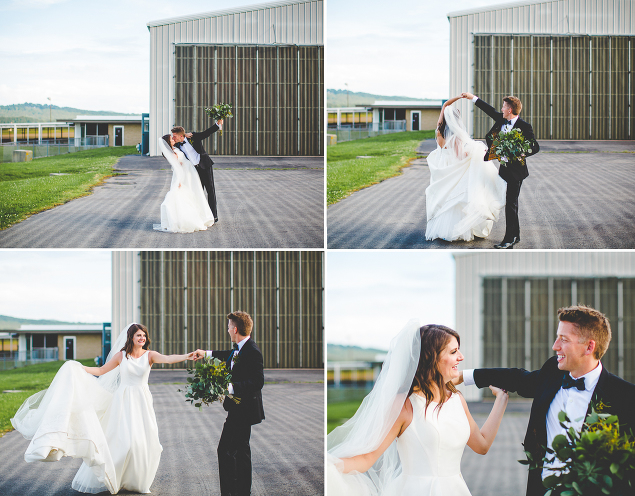 Seriously!! I've written this twice before but Claire and Chad are the kind of people who make others believe in love. Their love for each other is tangible – you can feel it across the room! – and I am so happy these two lovebirds chose me as their wedding photographer. They are so fantastic!
Like their (amazing!) friends Adam and Rachel, Claire and Chad married one another at Drake Field in Fayetteville.  They had water bottles with their faces on them, Claire channeled Jackie O. better than I've ever seen anyone channel Jackie O. before and, at the reception, I don't think Chad and Claire ever stood more than five feet away from one another. These two are such a blast and I LOVE how they seem to soak up every minute they have with one another. This zeal for life – and each other! – is the very first thing I picked up on when I first met them and, y'all it is so great. This couple is so great, this wedding venue is so great, and (if I say so myself!), these photographs are so great, too!
Congratulations, Mr. and Mrs. Reed! I am so thrilled for you both!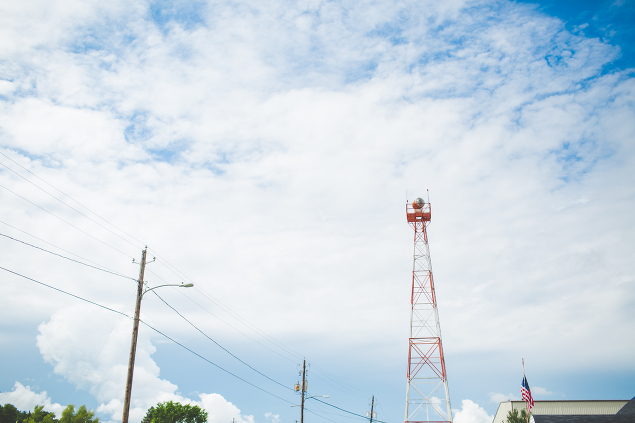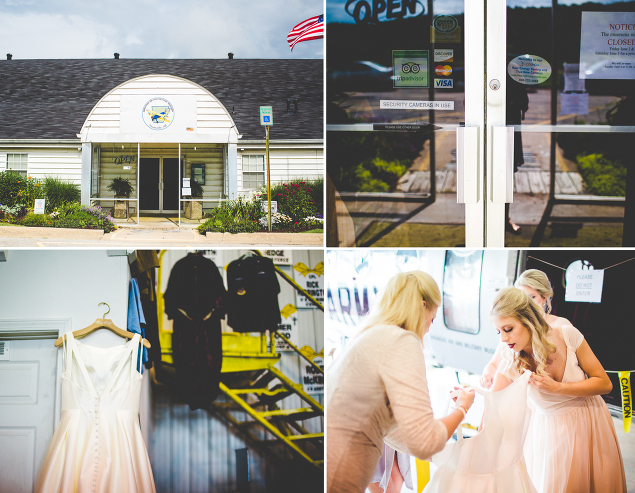 Claire and Chad were supported by so many family and friends during their wedding day and Claire's bridesmaid – and honorary bridesmaids! – colors were killer. I loved the soft pastels and neutrals against the steel and bold colors of the parked airplanes. These girls shine!




I loved so many things about Claire and Chad's wedding ceremony and I LOVED (and still love!) the way the light came in. Light is such a crucial aspect to any ceremony and the way the light filtered from the open door hangers and windows was pure magic. Their wedding ceremony was so sweet and happy and so, so dreamy. I can't imagine these two getting married anywhere else!
Also, Claire read a love letter from Chad right before the ceremony and it was the sweetest.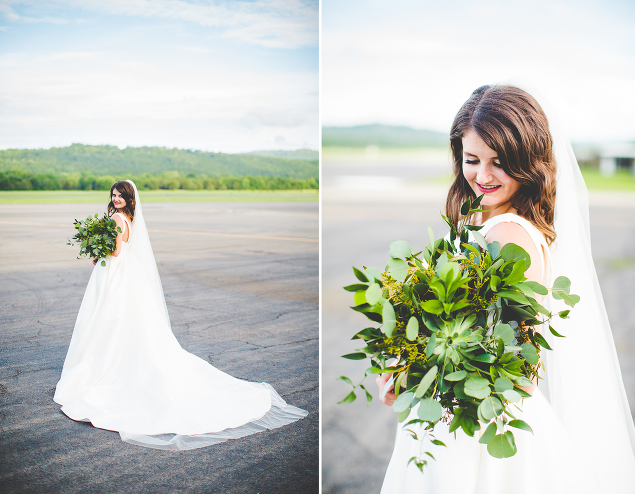 Claire and Chad, y'all are so loved!! I loved every single second of your wedding!
Thanks so much to Claire and Chad for falling in love and getting hitched and thanks so much to these AMAZING Arkansas wedding vendors! Y'all rocked this one!!
Claire's Wedding Dress: She Said Yes // Claire's Shoes: Anthropologie // Videographer: Tanja Heffner // Florist: Shirley's Flowers // Planner: Kelly Brown // Reception Staffing: Bohemian Geeks // DJ: Matt Boles // Pies: Village Inn // Burritos: Chipotle // Pizza: Loafin' Joes




Weddings | Engagements | Seniors | Families | Personal