I am so excited to finally share some of Lydia and Tyler's wedding day with y'all!
Their story goes a little like this (and yes! I totally talked about this on Instagram!): Lydia and Tyler fell in love when they were starry-eyed high school students. Five years later, Lydia sat in a room surrounded by her closest friends and family (and me!) and read a wedding-day love letter that Tyler had written her when he was only eighteen years old. As in, he wrote the letter to her years ago because, at the age that most people are still trying to figure out where to go to college, how to cook ramen noodles, and how to purchase textbooks, Tyler knew that, eventually, he was totally going to make Lydia his wife. I love this! I love all love stories but stories like Lydia and Tyler's pull at my heart strings and, today, I am so excited to celebrate them – and their wedding! – on the blog!
Here's three things I loved about their July wedding day at Sassafras Springs! It was fantastic!!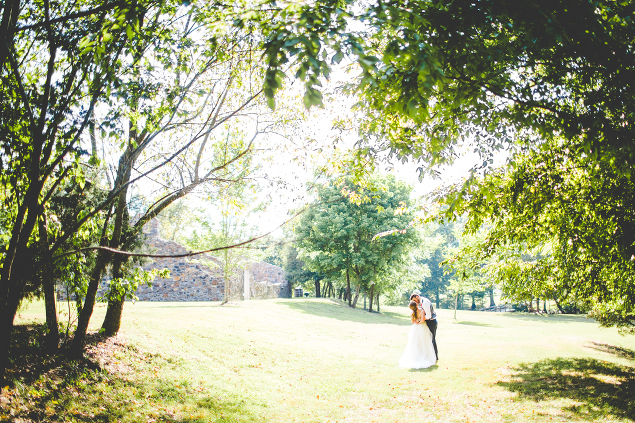 One: That Lydia Looked Like a Storybook Princess
Her dress, her hair, her flowers, the train of her dress, her earrings, her wedding venue, even her shoes! Lydia made such a stunning bride and seriously looked like she floated right out of the pages of a fairytale novel. Could she be any more gorgeous?! And even better? She's such a sweetheart, too!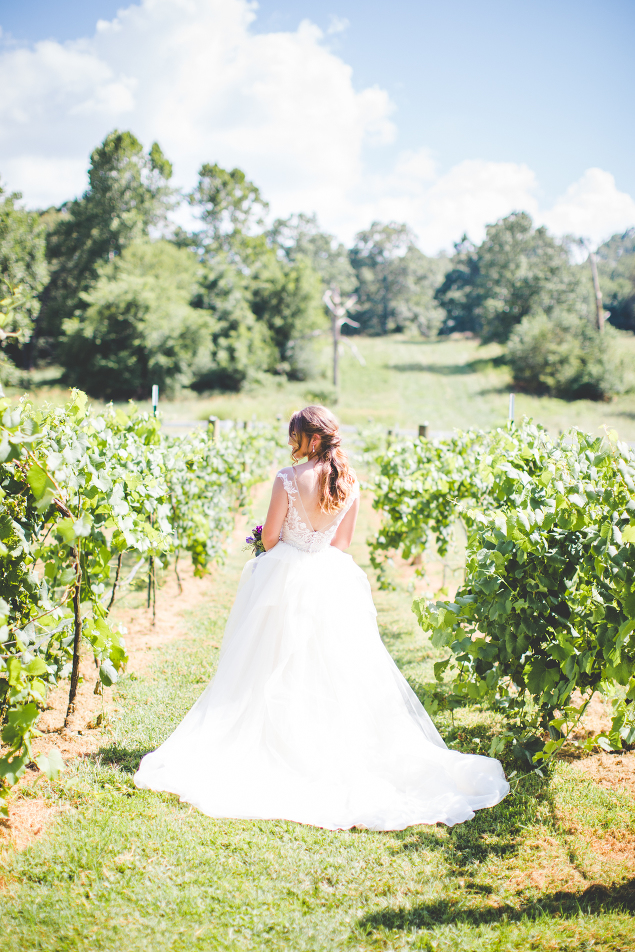 Two: These Cheese Trays (Lydia's Dad Made Them!!) and This Cake, Too!
Set in a vineyard, Lydia and Tyler's wedding was Tuscan inspired and absolutely beautiful. And the reception? It was so stunning, too! Lydia's dad made the most gorgeous cheese trays – each and every one was embossed with their names and their wedding date – and I have never been so happy to take so many photographs of cheese in my life. These were set up so beautifully and I heard so many people compliment them during the reception! Way to go, y'all! This was awesome!
Also, this cake by Shelby Lynn's? It was ridiculous. She does the most amazing job!




Three: Lydia and Tyler's Golden Hour Portraits
I've said this before but the light at Sassafras Springs is unbeatable. Like, it's crazy amazing from late afternoon to total darkness and I'm continually impressed with the sunset each and every time I'm there. We took Lydia and Tyler's wedding portraits right at the end of sunset and right right at the beginning of dusk (basically my dream!) and it was such a blast! Like, it's been a month and I still get a huge grin on my face when I think about taking these. They're magic, right?!




And BONUS! Pizza!!
When Lydia said "we're having pizza!" the very first time I met her, I knew she was my kind of girl. Their pizza from Firelight Pizza was super delicious and so fun and unique and it made everyone so happy, too! Pizza + Love + Dancing… it's always a good idea in my book!




Congratulations, Lydia and Tyler!! I am so excited for both of you to be married (!!!) and I loved being your wedding photographer so much. Y'all are incredible!
And, as always, a HUGE shoutout to the incredible wedding vendors who pulled together the wedding of Lydia and Tyler's dreams. They did the most phenomenal job – I swear I can still smell the flowers from their wedding day – and everything was absolutely perfect!
Wedding Planning: Allie Rose Events (she's amazing!) // Lydia's Wedding Dress: She Said Yes Bridal (their dresses are KILLING it this year!) // Flowers: Shannon's Custom Floral // Hair: Katie Herrington // Videographer: Korey Klein Studios // DJ: DJ Greg Hodges // Catering: Firelight Pizza // (GORGEOUS!) Wedding Cake: Shelby Lynn's Cake




Weddings | Engagements | Seniors | Families | Personal
SaveSave