Aly and Jay are married!
These two are so in love, so fantastic, and so much fun. Like, I get a huge smile on my face when I think of their wedding because they were so excited – and happy! – to marry one another. I looked forward to their Sunday morning wedding at Creekwood Gardens for months and I'm so thrilled for Aly and Jay to be married. They are seriously so full of joy and their wedding day was everything (it even had waffles!). Here's three things I loved about their July wedding in Arkansas!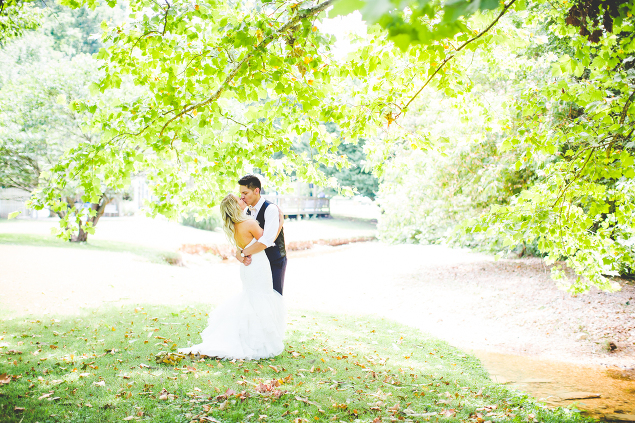 One: Fabulosa Mimosas
Mimosas are my fave so, honestly, I could be a little totally biased but let's be real: Who doesn't love brunch with mimosas? Even better, who doesn't love a wedding with brunch and mimosas? And even better than that? Who doesn't love a brunch wedding with mimosas coined with an awesome phrase based off the Losa's last name? I've seen lots of quirky – and fun! – ways that last names have been used at weddings (and in wedding hashtags!) but "Fabulosa" is my very favorite of all time. They didn't just use it for mimosas either – they even use it for their Instagram! I love it!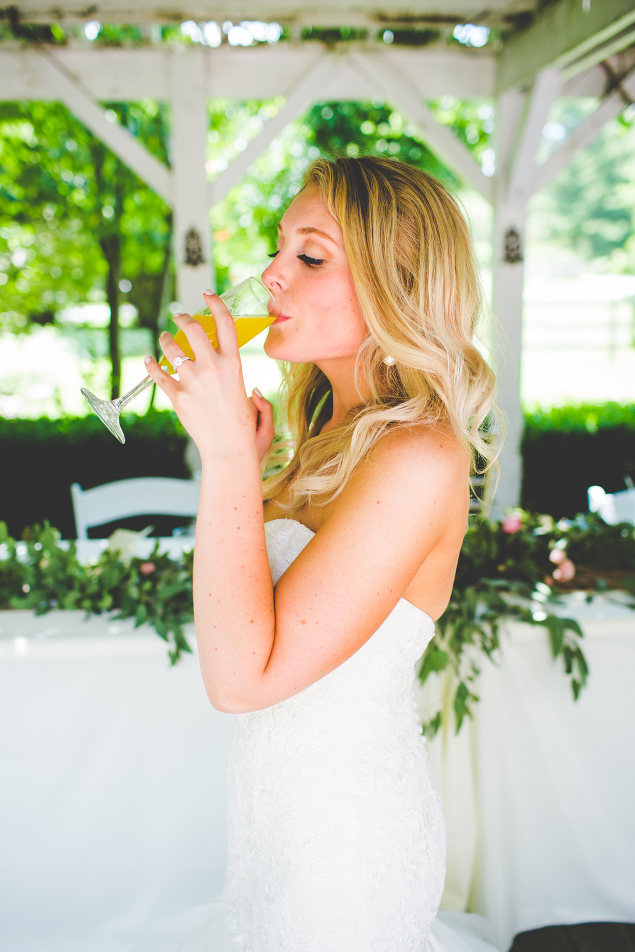 Two: That Aly and Jay were Married by a Friend
And, more specifically, that Aly and Jay set their officiant up with his wife. I love when couples are married by a loved one but there was something totally special about seeing Aly and Jay married by someone who cares so much about them – and whose family came about because of them! It was such a full circle moment and totally beautiful. I don't think there was a dry eye in the entire wedding!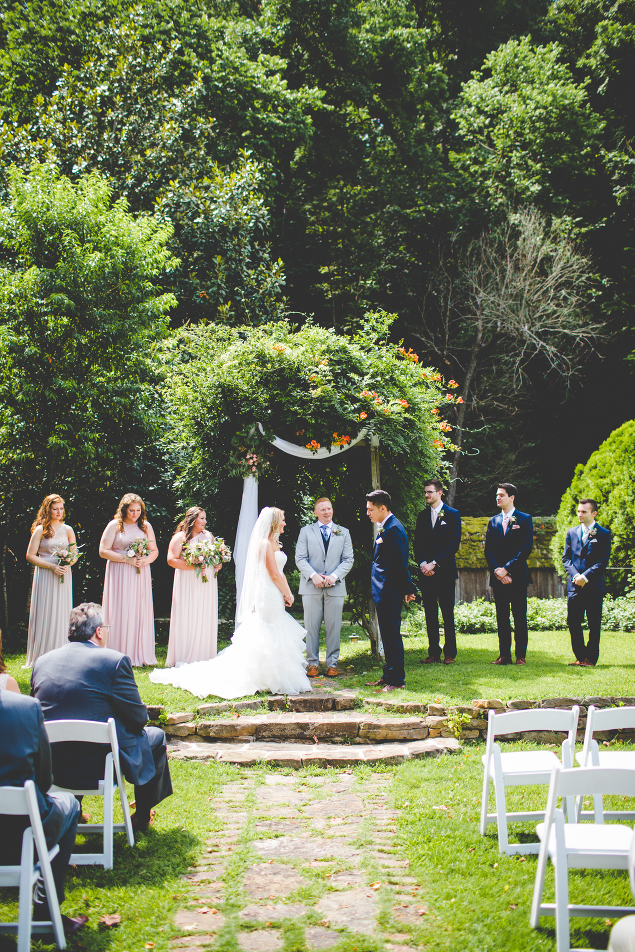 Three: This Surprise Birthday Cake!
Aly and Jay were married on a friend's birthday so they did what any awesome couple would do: They surprised her with a cake! It was so fun and such a surprise, too!




Thank you so much for having me as your wedding photographer, Aly and Jay! Your wedding was PERFECT and I'm so thrilled for you both! Congratulations!!
Wedding Dress: Bridal Elegance in Tulsa, Oklahoma // Flowers: Lisa Dawson // Wedding Rings: Gold & Diamond Company (Jay works here and their rings are so beautiful!!) // DJ: Mitchell Phillips // Catering: Simply Design LLC // Venue: Creekwood Gardens 




Weddings | Engagements | Seniors | Families | Personal