Guys! The past little while has been so crazy!
In early May, we went to Gulf Shores (more on that later – I have so many family and travel photographs to share!) and, since then, we've photographed at least seven weddings. We've photographed weddings in hotels and airplane hangers and churches and ivy-covered chapels and a wedding on Dickson Street and we even photographed a wedding that will be airing on TLC THIS Monday! It's been so fun and so invigorating and I'm bursting at the seams to share so many sneak peeks and love notes with y'all because being a photographer is literally the best job in the world. Like, I can't believe that I have been doing this for six years. It's mind boggling and amazing and, today, I am SO excited to share these photographs of Cierra with y'all!
When we planned our trip to the Gulf, I knew that I wanted to do at least two shoots: a photoshoot with a huge flamingo and a photoshoot of a mermaid. The mermaid shoot got rained out on our last day on the beach (I am still so sad about this!! The set up was incredible!) and, initially, my session with Cierra was rained out too – like, so rained out that the house we stayed in shook for hours while we were supposed to be shooting. But! Not to be deterred, we rescheduled for Tuesday afternoon and took some of the happiest photographs of my life. I LOVE these and I am so thrilled to share them with, y'all! And also? So excited to shoot at the beach this October and next February, too!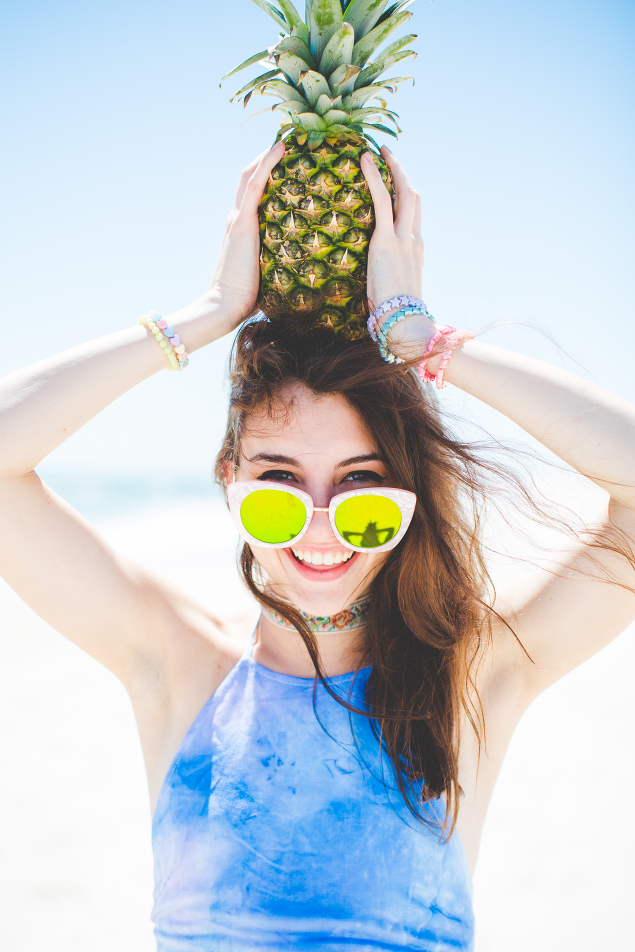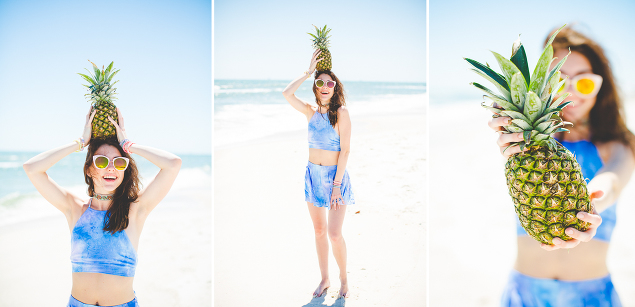 After shooting at the beach, we headed straight for the pool!
I saw this swimsuit at Forever 21 while buying my own (flamingo!) swimsuit and, right when I saw it, I knew that it would be perfect for these photographs. I love how Barbie-ish and girly the font is and the photographs are magic! Afternoon Light + Bubbles + A Beach House Pool + Cierra + A Huge Flamingo? This setup made my job effortless! Way to rock these photographs, Cierra!




This little set of bloopers may be my very favorite photographs from my entire session with Cierra. While she was in the middle of the pool (strangely – and awesomely! – the middle of the pool was the deep end), I had Cierra hug this (huge!) flamongo's neck and, as soon as she leaned forward to grab it, the flamingo totally capsized and took Cierra right along with it. Pretty sure we laughed for, like, at least five minutes over the fall and then another ten at the following photographs. They're hilarious!




Ah! See what I mean?! I love a girl who doesn't take herself too seriously while she's having her photograph taken! We kept on shooting after Cierra fell and, again, these last photographs are some of my very favorite photographs from the entire afternoon. 112% sure, though, that every photograph from this session was my favorite photograph. Thanks for being such a blast to photograph, Cierra! You are amazing and I can't wait to see where your modeling career takes you!
P.S. Huge thanks to IZON Models to letting me steal Cierra for the afternoon!




Weddings | Engagements | Seniors | Families | Personal