I first talked to Abby a few days before she went to an Adele concert and it was probably the easiest conversation of my life. Like, it was one of those conversations that you slip into as easily as you slip into an overly-loved pair of pajama pants and, when she and Ben booked their wedding with me, I was ridiculously excited. I mean, look at these two! They were so made for each other!
Abby and Ben are super happy, super adventures, super in love and, best of all, so fun to photograph. We took these photographs on the cloudiest day in April (pretty sure it had rained like crazy the night before!) and, every time I look at these photographs, I get a huge, dorky smile on my face.
And honestly? Y'all will probably get the same! Meet Abby and Ben, y'all!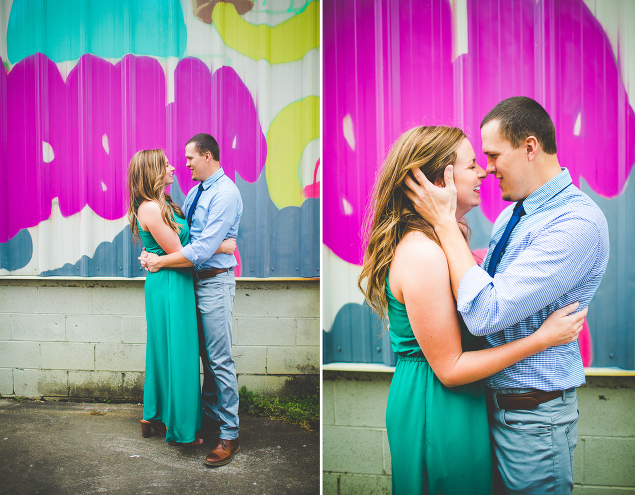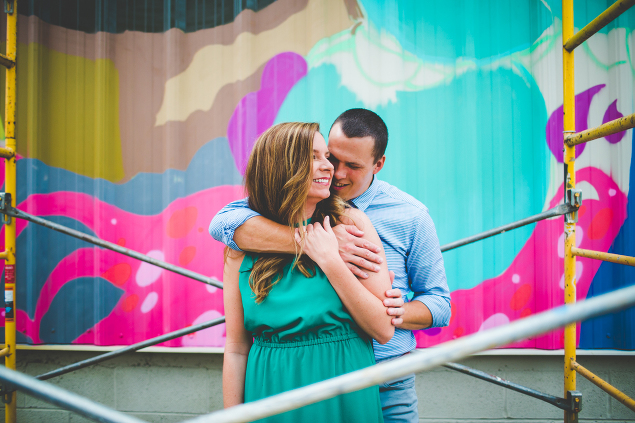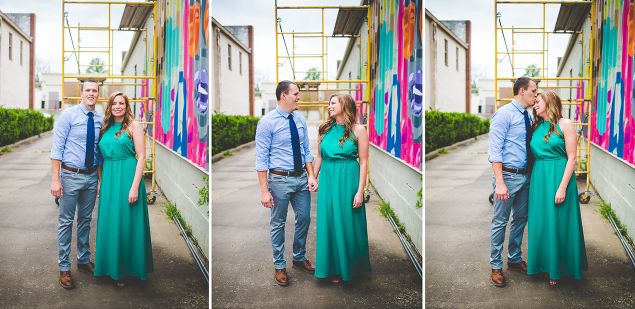 Alright! Sit yourselves down because, in the middle of these photographs, I have a story.
Y'know how all women are afraid of a hijacker or murderer / all around bad guy hiding out in the back of their car? This has been one of my biggest fears since I started driving – it actually happened to one of my grandma's friends in a grocery store parking lot in the 1970s and, in high school, Meagan and I used to swap ways on how to stay safe in parking lots, like, all of the time – and I always check the back of my car before climbing inside, even if I've only been gone for five minutes.
Except… sometimes I don't. When I'm in the middle of a session, I get in a totally different head space when I'm shooting – I like to tell Andrew that my Sasha Fierce personality comes out when I have a camera in hand (ha!) – and, occasionally, I forget to check when I'm switching locations halfway through shooting. At Abby and Ben's engagement session, I jumped into my car to head to Tanyard Creek, didn't remember to check the back of the car and, right when I turned onto a busy road, something smacked the back of my seat right at the small of my back.
Naturally, this is what I thought: "It's happening".
And before I even thought about it, I kept my eyes straight on the road, raised my hand with lightning reflex, and punched behind my seat to take down the murderer that was waiting behind me. And the murderer? It was a soccer ball. But! Good news! Now I know that, if someone ever did secretly creep into my car, I wouldn't go down without a serious fight. Hahaha.
Tanyard Creek was BEAUTIFUL at Abby and Ben's session! Driving here was totally worth the scare!




This next set of photographs totally slays me.
The love, the water falling on the rocks, Abby's dress from Shop Impressions – everything came together so magically during Abby and Ben's engagement session and I'm totally over the moon with these photographs. Can't wait for these two lovebirds to marry one another at Sassafras Springs in Springdale! C'mon September!! It can't get here soon enough!




Weddings | Engagements | Seniors | Families | Personal