I feel like this blog post should be "Five Ten Fifteen Things I Loved About Kaylin and Brandon's Wedding" because there are so many things I loved. Like, they had the most amazing wedding.
For starters, I love when brides get ready in their childhood homes and I LOVE backyard weddings and their wedding had both! I'm the most sentimental person in the universe and I totally adore that Kaylin and Brandon were married in Kaylin's childhood home. Then, on top of this, Kaylin did Brandon's hair for their wedding (and I photographed her doing so!), the sun came out after three days of epic rainfall, the reception centerpieces were decorated with toy astronauts and gold dinosaurs, and Kaylin's dad unintentionally photobombed Kaylin and Brandon's First Look and it resulted in the most hilarious pictures that I'm holding onto until their full blog post. Kaylin and Brandon's wedding rang my 2017 Wedding Season in with such a bang and I'm so thrilled to share a sneak peek into their Arkansas wedding with y'all! Here's three things I loved about their day!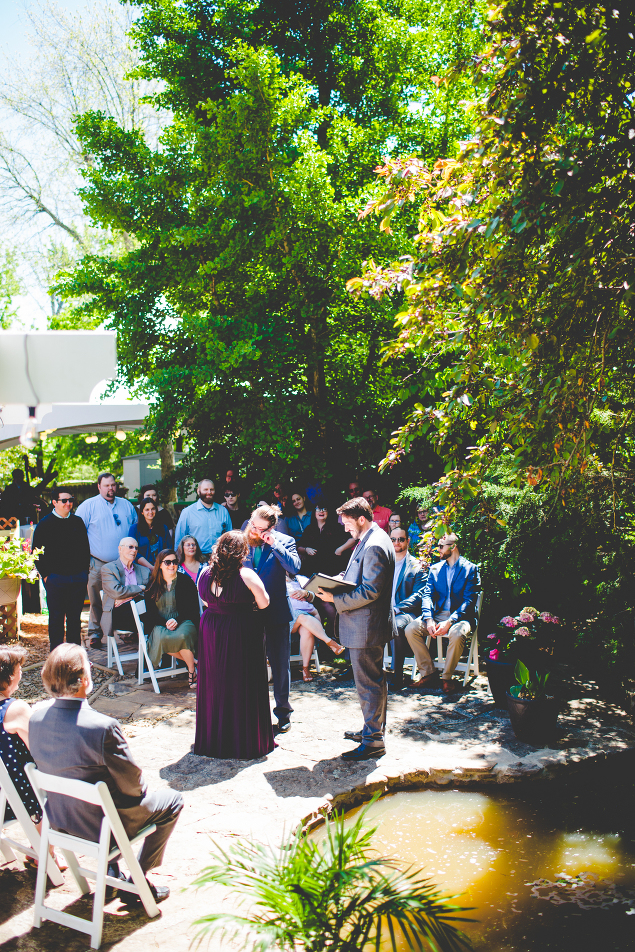 One: The Cake
Shelby Lynn's always does an amazing job but the watercolors + the flowers on Kaylin and Brandon's cake were phenomenal. I was almost sad when they cut the cake – and I LOVE cake!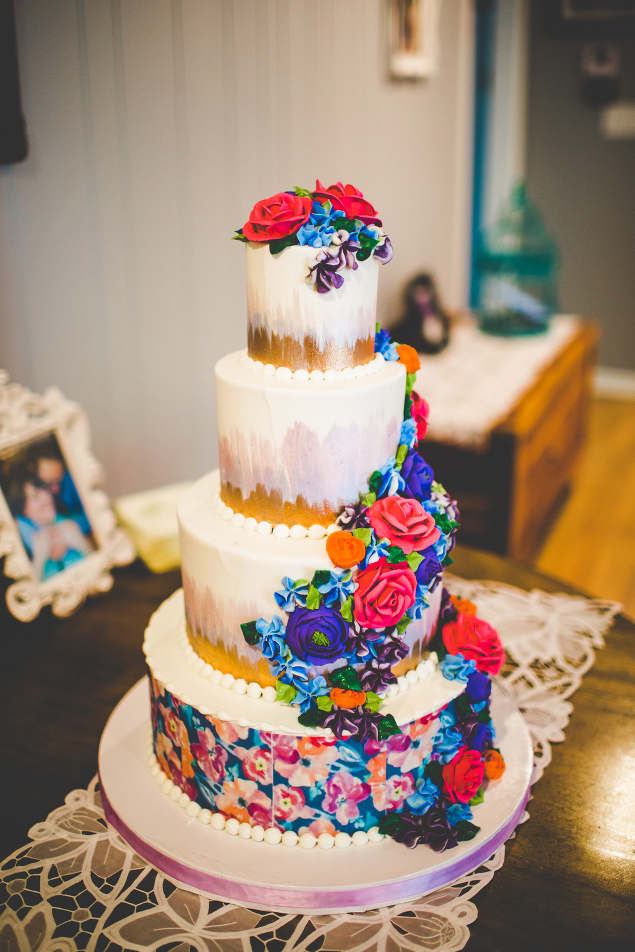 Two: This Adorable Moment with Kaylin and Moya
Moya (Brandon's daughter) was set to take a nap before the ceremony began but, instead, she stayed awake. After winning the battle of nap time, she got to watch Madagascar and lounge in the most adorable floral robe I've ever seen in my entire life and snuggle with Kaylin. How cute are these two?!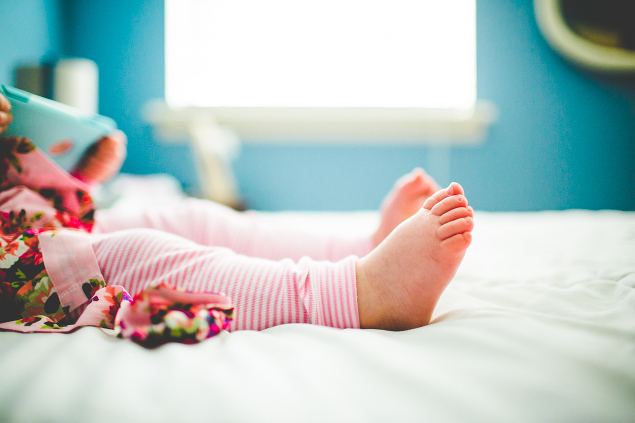 Three: The Autographs by Melody Pond
Kaylin and Brandon chose an amazing folk band to play during their wedding and reception and, when Melody Pond Music finished their set, a few of the kids came up to the band with drawings for them to autograph. The crayon drawings – all of the band! – were super adorable and it was so fun to see some of the kids be absolutely star-struck with the band. So cute and sweet!




Congratulations, Kaylin and Brandon! Hope y'all have the best honeymoon!
And thanks so much to these amazing wedding vendors for such a wonderful backyard wedding! Kaylin and Brandon had the most beautiful day and I'm so glad I got to be there, too!
Wedding Dress: David's Bridal // Cake: Shelby Lynn's Cake Shoppe (she is SO creative!) // Outdoor Tents: Intents // Flowers: Fifty Flowers + Whole Foods // Band: Melody Pond Music




Weddings | Engagements | Seniors | Families | Personal