I don't usually blog weddings back to back – I love to spread them out over time! – but, today, I am breaking my own blogging rules to share Jennifer and Taylor's wedding with y'all! Their wedding was so gorgeous and I am so thrilled to (finally!) have them on the blog!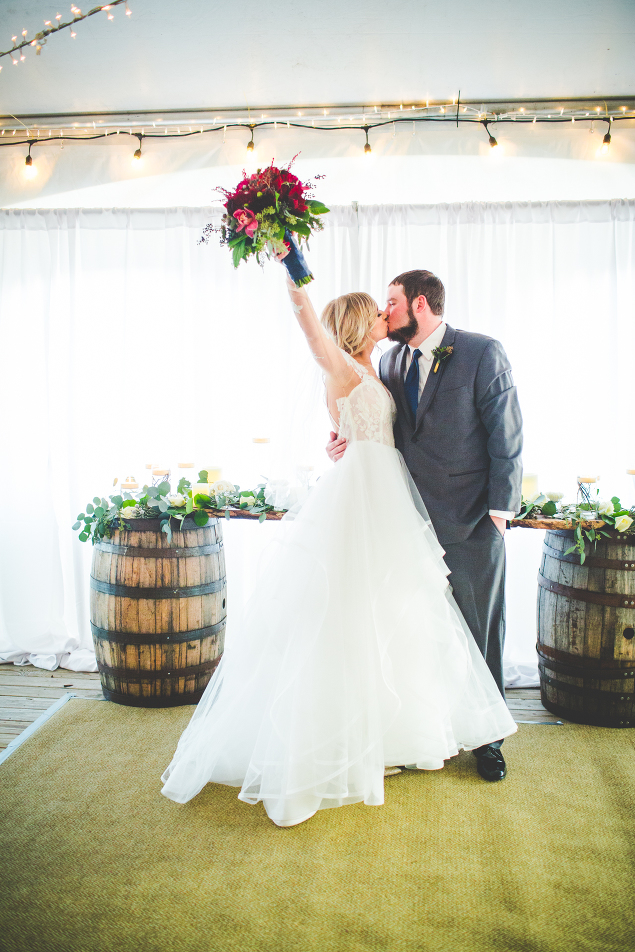 Jennifer and Taylor were married at Sassafras Springs this past December. My last blog post also shared a December wedding at Sassafras Springs and, right now, I am going to tell you something that I loved about each of these weddings (and all of my weddings!).
So! Take a seat: I've got some raptures to write!
Here's the first thing I loved! In the six years that I have been photographing weddings, I have never shot the same wedding twice. It doesn't matter if the wedding is at the same venue or if different brides look like twins (or are twins!) or if the wedding dress is a similar wedding dress by the same designer or if the weather is exactly the same from one weekend to another. Couples are just like people: Every single couple has a totally unique spark and, because of this, no wedding is celebrated or put together exactly the same. I love weddings and I LOVE this so, so much!!
Back in 2014, I photographed two weddings at the same venue – Avondale Chapel and Gardens – back to back. One was on a Saturday; the other on a Sunday. This was my first time to ever do this. I'd done back to back weddings but never back to back weddings in the same venue and, while shooting the second wedding, I was so floored that two weddings in the same wedding could be so effortlessly different. It was amazing! And when I had the opportunity to shoot two weddings at the same venue on back to back dates this past December? I jumped at the chance because, as much as I can gush about no two weddings being alike, it's amazing to see this happen before your eyes in one weekend.
Here's the second thing I loved! It's one thing to hear a photographer rave about how every wedding is different; it's another to see it with your own eyes. When I get to photograph two weddings in the same weekend at the same venue, I love to look at the weddings side by side once they are finished. It's amazing – every wedding has its own personality! – and I loved photographing Jennifer and Taylor's wedding the day after I photographed Hayden and Cameron's wedding. They sound similar on paper – both brides wore lace dresses, both weddings were held at Sassafras Springs Vineyard, both weddings had amazing florals and both wedding burst with loved ones – but, at the end of the day, both weddings were totally different because the couples were so different. I love this so much and it's the heart of why I love being a wedding photographer: Every wedding is magic and, because I'm the kind of person who believes in magic, I love seeing it come to life in photographs. It's phenomenal and I am so excited for y'all to see Jennifer and Taylor's wedding today!
Whew!! Here is Jennifer, Taylor, and their spectacular winter wedding!!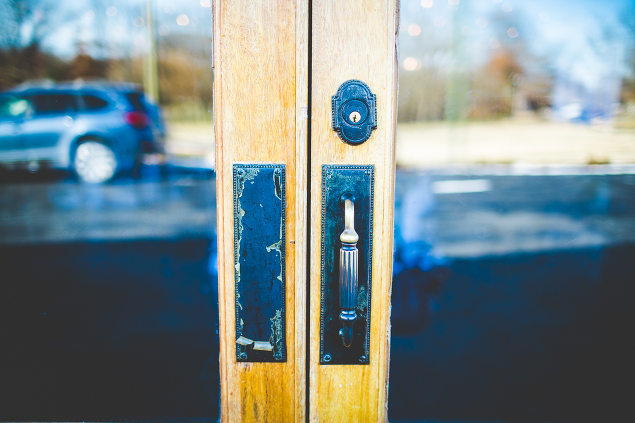 I loved this patch of light for Jennifer's bridal portraits!
Jennifer's wedding dress – by Hayley Paige! – was such a showstopper. Her dress was so delicately beautiful and, three and a half months later, I'm still totally in love with the lace and the skirt and how the entire dress came together. It was gorgeous!! Tesori carries such amazing dresses!
Also, Jennifer's bouquet by Jules Design?! Loved it so much!




Congratulations, Jenn and Taylor!!
Jennifer and Taylor's wedding was so sweet – the photographs above of their hands slay me (Andrew took those!) and their dog being their ring bearer was so fun. He was the sweetest puppy!
I mean, that face!! Also, he posed for photographs way better than either of my kids ever would. Ha!




After family and bridal party photographs, we braved the outdoors!
The weather was COLD when we took these. Like, I think it was twelve degrees outside and all of us were holding hand warmers the entire time we were outside. Facing the cold was so worth it, though! Something about snowy winter weddings totally pulls at my heart and these photographs of Jennifer and Taylor are magic. So thrilled for these two and their marriage! Congratulations, y'all!




Jenn and Taylor were married on a Sunday evening but their guests partied like it was a Saturday. There was so much joy at Jenn and Taylor's wedding and they were surrounded by so much love. And while I say that a lot about my couples (it's so true!), Jennifer and Taylor's wedding definitely stands out: These two have so many loved ones and their wedding was so fun and full of love.
Here's a shoutout to the amazing vendors who pulled off the day!
Wedding Dress: Hayley Paige & Tesori Bridal // Flowers: Jules Design // Wedding Planning: Claudia Slezak (she is the sweetest!!) // Venue: Sassafras Springs // Hair & Makeup: Cassie at Dead Swanky
Congratulations (again!), Mr. and Mrs. Hamilton! Your wedding was perfect!




Weddings | Engagements | Seniors | Families | Personal