When I started writing this blog post, I hit a bit of writer's blogger's block!
Not sure what to write and not wanting to dump all of the images without writing any words, I googled "quotes about the color blue" (because, blue background) and then came away with these gems:
"Feeling a little blue in January is normal." – Marilu Henner
"Roll on, deep and dark blue ocean, roll. Ten thousand fleets sweep over thee in vain. Man marks the earth with ruin, but his control stops with the shore." – Lord Byron (obvs!)
Basically, all the quotes I found were short little snippets, poetry by deceased Englishmen, or reviews about Weezer's Blue Album (which, consequently, I am now listening to for the first time in like five years) but then I saw this one and I instantly fell in love with it:
"Artists can color the sky red because they know it's blue." – Jules Feiffer
I love it! And another thing I love? These photographs!! My bestie Lauren and I photographed Emily in Lauren's sunroom a few weeks ago and it was such a blast. Photographing a whole session in front of one backdrop is a total challenge for me – I'm used to shooting messy galleries with a ton of light and movement and texture and lots of locations and it was so fun (and eye opening!) to photograph Emily in one side of one single room with no props, a single barstool, and a whole bunch of ideas.
So excited to share these babies today! Meet Emily, y'all!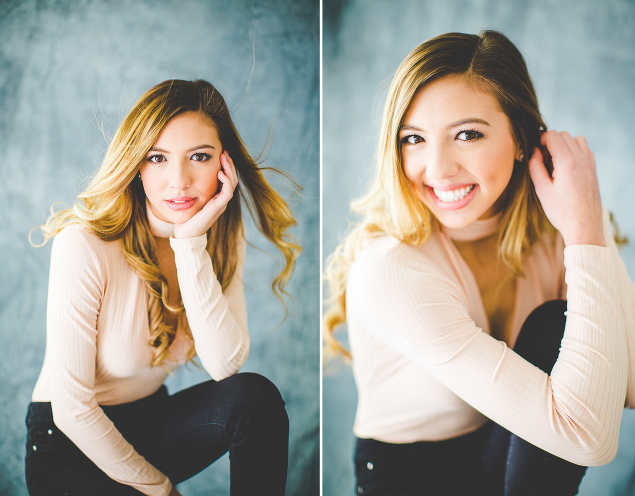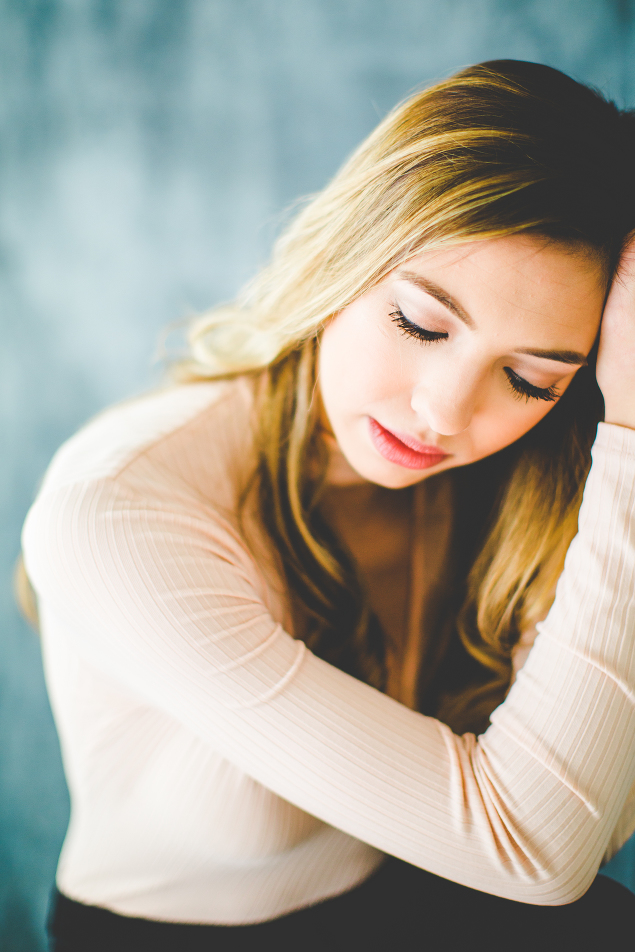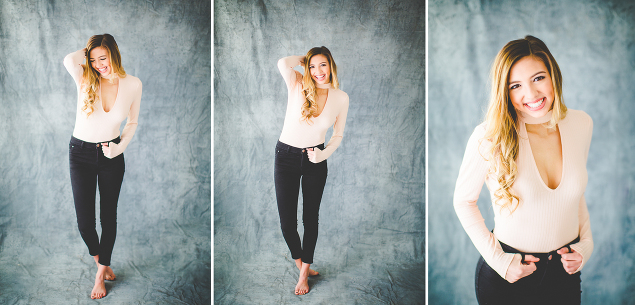 After starting our session with a super cute (and casual!) outfit, we had Emily change into a vintage prom gown. I love this cupcake of a prom gown – I used it for a styled bridal session with Alyssa back in 2015! – and I love the way it looked with the blue backdrop and the purple fabric we used as an accessory. I'm pretty sure Lauren used to use the purple flower fabric for newborns back in the day but, y'all, it worked like magic for a Senior Session. It added such a pop!
Also, how gorgeous is Emily?! Emily is a 2017 Senior at Bentonville High School and, if I were a high school student, she'd totally have my vote for best smile. Seriously, her smile is so infectious! I love it!




And last but not least! We invaded Lauren's (amazing!) closet and dressed Emily up in the cutest dress from Anthropologie (sidenote: Lauren totally has my vote for best dressed/best wardrobe). Once she changed, she popped on some red lipstick, we threw her hair up in a bun and, just like that, we were on our way to the last setup of a super fun, super gorgeous shoot. I had so much fun!
Thanks for being so fun to photograph, Emily! And Lauren! Thanks so much for being so fun to shoot with, spend full afternoons at craft stores with, and for being awesome in general. You're the best!




Weddings | Engagements | Seniors | Families | Personal