As we walked back to our car at the end of Anna and Jimmy's wedding, Andrew grabbed my hand and said this: "If we got married today, I'd marry you in a wedding just like this one".
First Off: Swoon.
Second Off: Anna and Jimmy's wedding was dreamy in a way that only a lakeside, late fall wedding in Arkansas can be: absolutely dreamy and gorgeous in every single way.
The Sunset Ceremony! The Lake. The Flowers. The Dress. The Toasts. The Magic! The Family and The Friends and The Food and The Dancing and the way that, whenever I looked around the reception, people were laughing or crying happy tears. Anna and Jimmy had one of the most beautiful weddings I have ever seen in my entire life and, basically, you should only look at these photographs if you want your heart to grow three sizes in one sitting. I love these photographs – and this couple, too! – and, if you are here, then you are in for a treat in the form of a blog post full of photographs.
Anna and Jimmy were married at Lake Wedington on the most gorgeous fall day in late October. Their ceremony filled with music, their dogs howled when everyone sang (it was the cutest!) and, best of all, Anna and Jimmy were surrounded by family and friends and all kinds of love. Here's some magic for the middle of your week, y'all! I hope you love these half (maybe even a quarter?) as much as I do!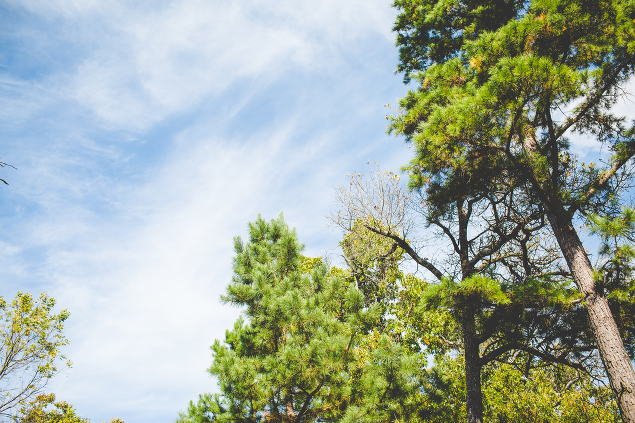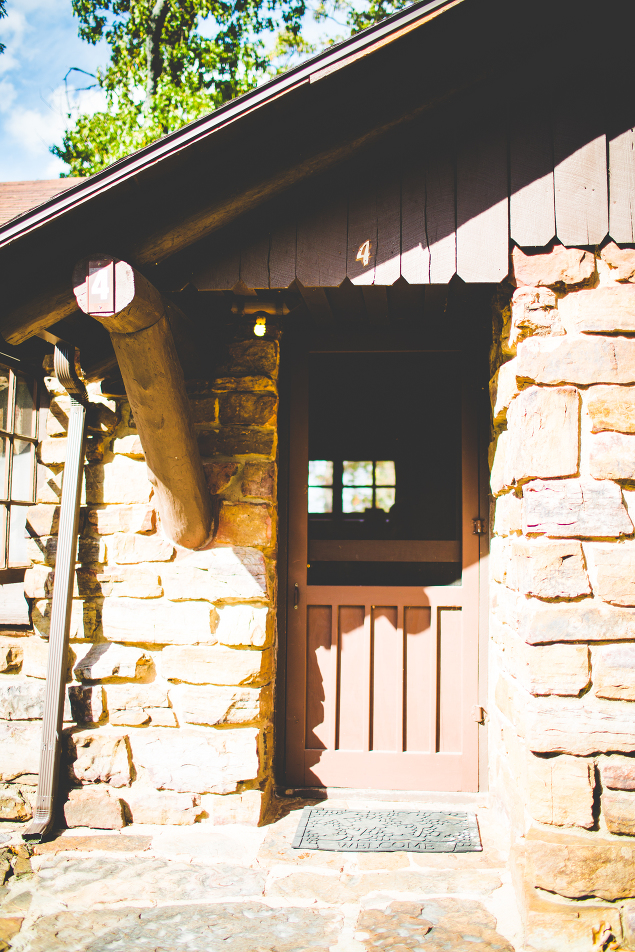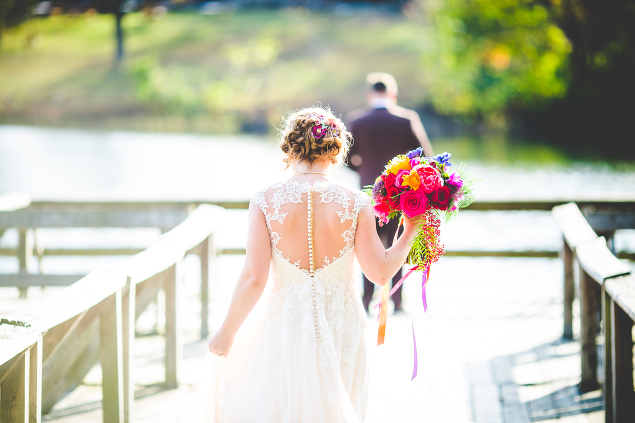 This is one of those blog posts where I don't want to talk a lot – I want everyone to look at the photographs instead! – but I had to stop here and give a huge shoutout to all of Anna and Jimmy's wedding vendors before showing y'all a bunch of detail shots. Northwest Arkansas has so many amazing wedding vendors and, for Anna and Jimmy's wedding, they all brought their A game. Their wedding had so much life and personality and color.
Wedding Planning: Bates Reed Brides // Flowers: PIGMINT // Rentals: Eventures // Cake: Shelby Lynn's // Lighting: Lightworks // Band: Cutty Rye // Videographer: Eric for Everglow Weddings // Food: Farmer's Table Cafe // Hair & Makeup: Salon Synergy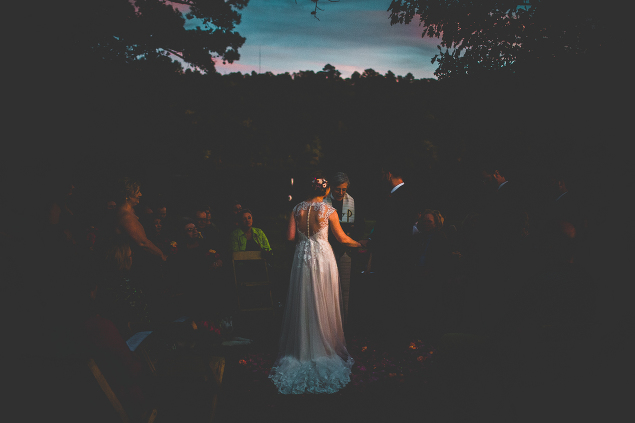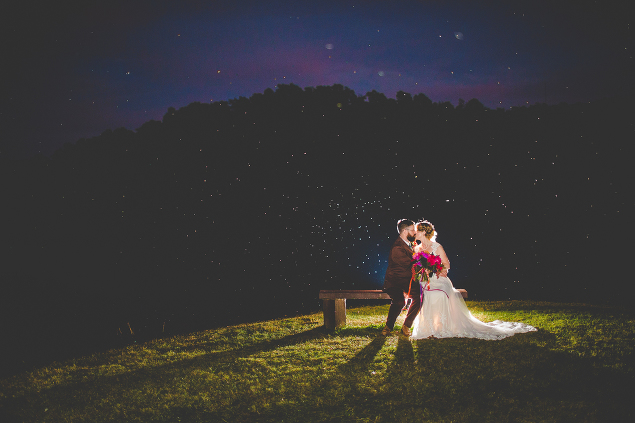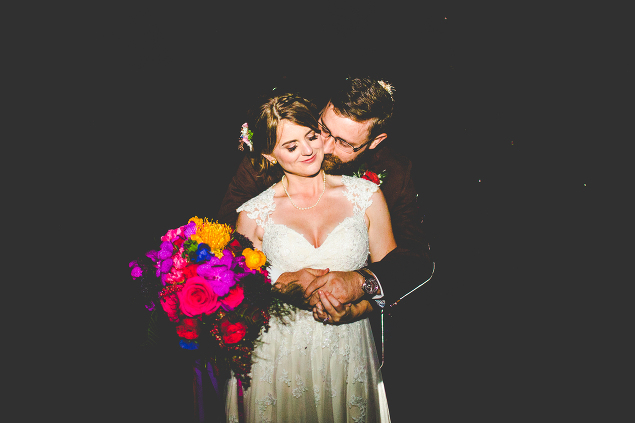 Here's a few reception highlights!
Anna and Jimmy's family and friends gave the most beautiful toasts, Anna's parents renewed their vows for their fortieth anniversary, Anna sabered a champagne bottle (impressive, right?!), and everyone had the most best time dancing and laughing and celebrating two amazing people.
Thanks for having me as your wedding photographer, Anna and Jimmy! Y'all are incredible!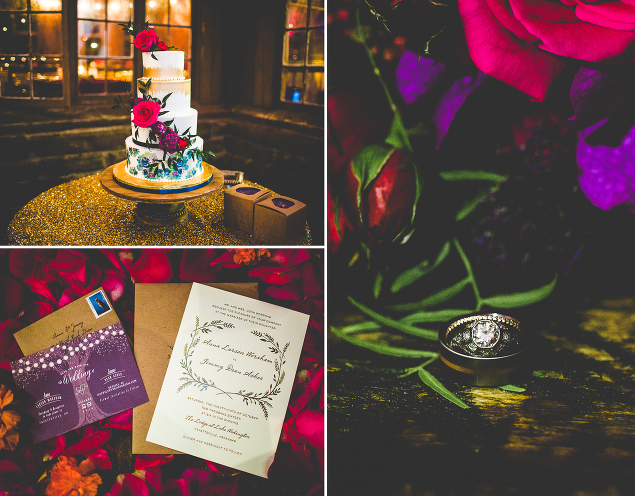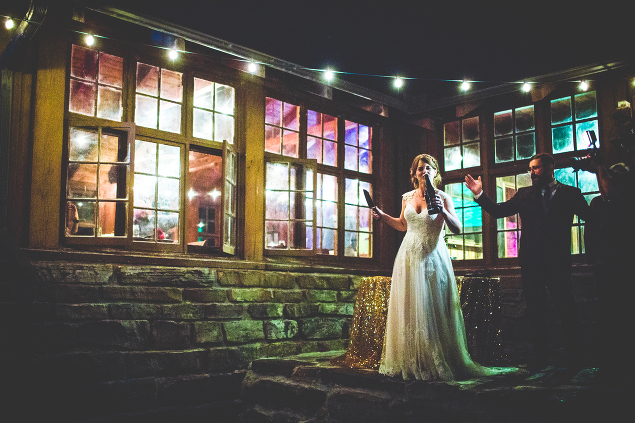 Weddings | Engagements | Seniors | Families | Personal