Yesterday, I showed off sneak peeks of Hayden and Cameron's Sassafras Springs wedding. Hayden and Cameron were married on December 17th. And on December 18th? Andrew and I headed back to Sassafras Springs to document Jennifer and Taylor's wonderful winter wedding!
My very favorite thing about weddings is this: They are always completely different. Every bride and groom always brings their own personality to their very own wedding and, even when weddings take place at the same venue in the same weekend, they always have a totally different vibe. This is the second time in my wedding photography career that I've photographed two back to back weddings in the same weekend at the same venue (back in 2014, Rachel & Jeremy and Miriam & Ben were both married at Avondale Chapel in one weekend!) and, both times, it's just totally re-affirmed my love of photographing weddings. I love how unique each and every couple is!
And today? I am going to brag on Jennifer and Taylor! Here's three things I loved about their day!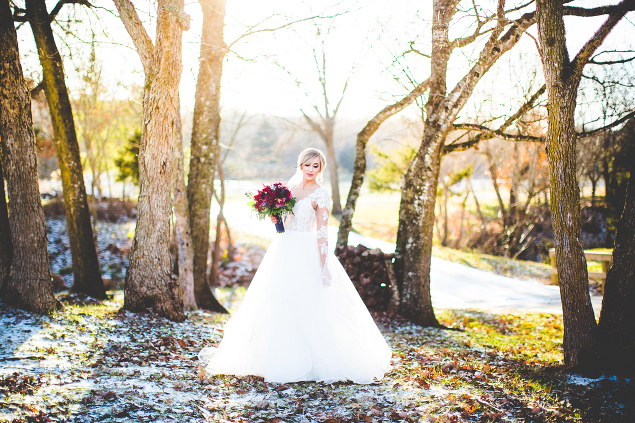 One! That Taylor and Jennifer are Mr. and Mrs. Hamilton
I LOVE the musical Hamilton and listen to it all of the time. Like, Max recently asked us if George Washington was famous because he knew Alexander Hamilton (ha!) and my little four year old bundle of fireworks (Henry, obviously) walks around all of the time singing "ALEXANDER HAMILTON!" at the top of his lungs. So! When I remembered that Jennifer and Taylor were Hamiltons (or, in Jenn's case, was hours away from becoming a Hamilton), I made Andrew listen to Hamilton on the way to Sassafras and then listen to it again on the way home, too… and also I hummed the music in my head throughout most of the reception. I couldn't help myself!
And on top of that? They had the best wedding hashtag! #toohaveandtwohamilton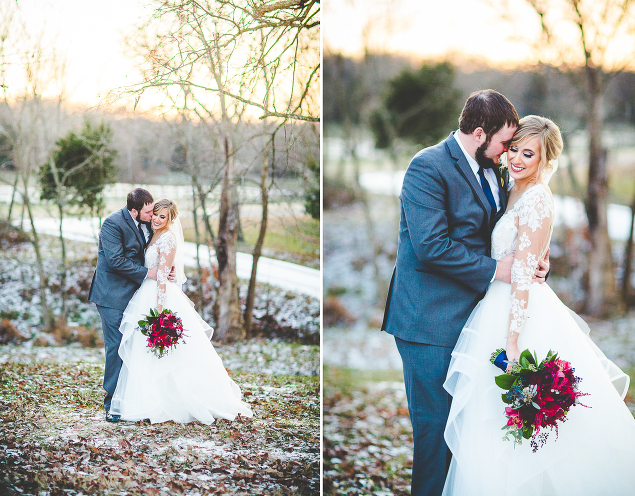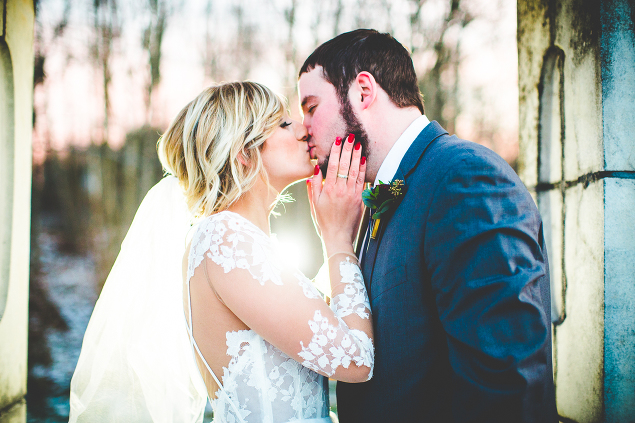 Two! The Lace on Jennifer's Dress
Jennifer's Hayley Paige dress was such a stunner!! I love wedding dresses so much and Jenn's dress was a serious showstopper – the skirt was incredible and the lace was so delicate! I loved it!!




Three! The Last Minute Ceremony Swap
December weather in Arkansas is so weird – the weekend after Taylor and Jennifer's wedding it was like 57 degrees! – but, on their wedding day and was 12 degrees and freezing cold. And the day before? It sleeted and snowed and, because of this, Jennifer and Taylor's ceremony site had to be switched from the chapel to the patio. I wasn't totally sure how this was going to play out – the chapel ruins at Sassafras are so majestic! – but the wedding came together beautifully. The patio transformed into the most beautiful and intimate ceremony space (complete with heaters and two fire pits!) and it was the most lovely setting for a heartfelt wedding. It was absolutely beautiful! I loved it!




Thank you so much for having me as your wedding photographer, y'all! And thanks so much to all of these (amazing!) vendors for pulling together such a stunning winter wedding!
Wedding Dress: Hayley Paige & Tesori Bridal // Flowers: Jules Design // Wedding Planning: Claudia Slezak (she is the sweetest!! // Venue: Sassafras Springs // Hair & Makeup: Cassie at Dead Swanky




Weddings | Engagements | Seniors | Families | Personal