I finished my 2016 Wedding Season with a double header wedding weekend at Sassafras Springs.
More specifically, I ended my 2016 weddings the weekend that it sleeted and snowed and the roads were ca-razy. As in, when we got in the car, Andrew and I split up the memory cards and put them in safe places so that, if we crashed, the memory cards would be padded on all sides and protected from snow and rain. Like, I had on 500 layers and I held one of my memory cards inside my coat the whole way home and, when we nearly went off the road after Hayden and Cameron's wedding, all I thought was "It's going to be okay. This card is secure!" without even worrying if a dive into the road would break any of our bones or crash our car. I mean, it's like I love images or something. Ha!
And speaking of my love of images! I can't wait to show off these photographs! Hayden and Cameron are such a loving and fun couple and being their wedding photographer was so wonderful.
Here's three things I loved about their wedding day!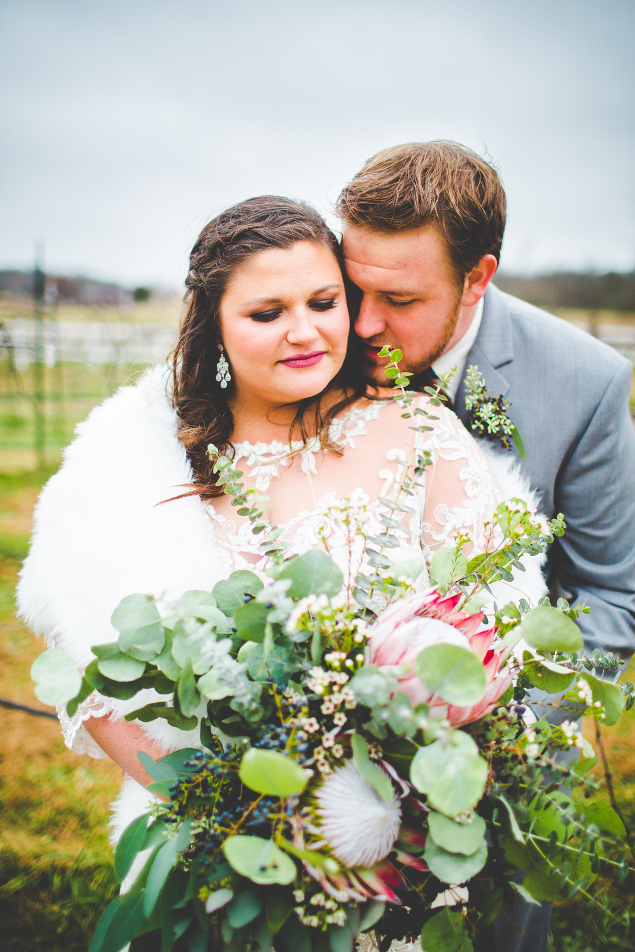 One! That Hayden's Mom Doubled as Her Florist
Hayden's mom once owned one of the most prominent florist shops in Arkansas and, for Hayden and Cameron's wedding, she brought her A game. The bouquets and the centerpieces and the boutonnieres – everything! – looked amazing at Hayden and Cameron's December wedding and, on top of looking amazing, I just love the sentimentality that Hayden's mom created all of her flowers. My mom and I did the flowers for my wedding together and, eight years later, one of my very favorite wedding memories is sitting with my mom in a hotel as we pinned and tied flowers together the night before my wedding. It was the best and I love that Hayden was able to plan her flowers with her mother! Hayden's flowers would have been gorgeous no matter who did them – look at these beauties!! – but, because her mom designed them, I think they have an extra spark. Love them!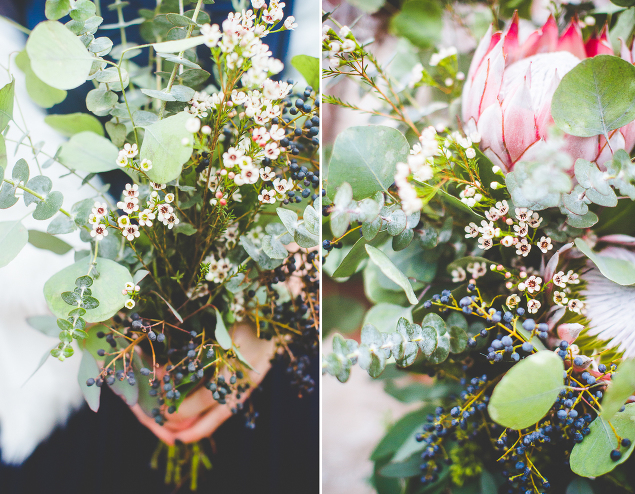 Two: The Bridesmaid Wraps!
These shoulder shrugs looked so flawless on Hayden's girls!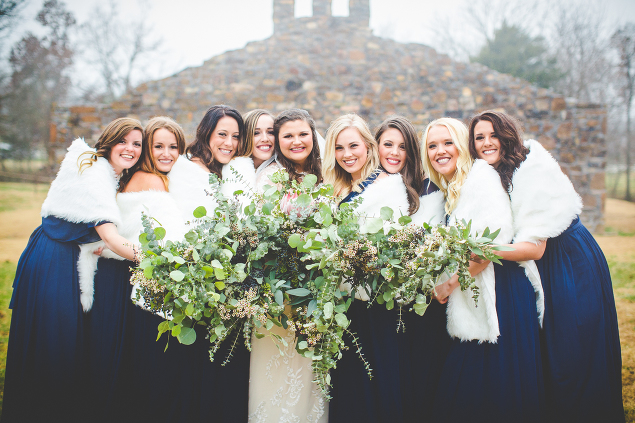 Three: That We Took Night Portraits in Freezing Rain
Night portraits used to totally scare terrify me but, over the past year and a half or so, I've gone out on a limb and embraced them with both arms, my whole heart, and a sense of adventure. They are so fun! And at Hayden and Cameron's wedding? We stepped outside into the FREEZING rain (like, literally freezing) for a few minutes to take some night portraits and, y'all, they are so dreamy. Thanks for braving the cold and crazy weather with me and Andrew, y'all!




And BONUS! This Dirty Dancing Number
Hayden and Cameron – and Hayden's Bridesmaids! – opened the dance floor with a shoutout to Dirty Dancing and it was awesome and cute and perfect. Way to be the cutest couple ever, y'all!




And as always! Let's end this post with some vendor love.
Venue: Sassafras Springs // Wedding Dress: Low's Bridal // Bridesmaid's Dresses: Tesori // Makeup: Glo // Flowers: Donna Whited // DJ: Brock Entertainment
THANK YOU Hayden and Cameron for having me tag around on your wedding day! Y'all are amazing and I'm so thrilled for you both as you start on this new chapter of life!




Weddings | Engagements | Seniors | Families | Personal