Back in February, I rented a wedding dress on a whim because it was gorgeous. I mean, look at it!!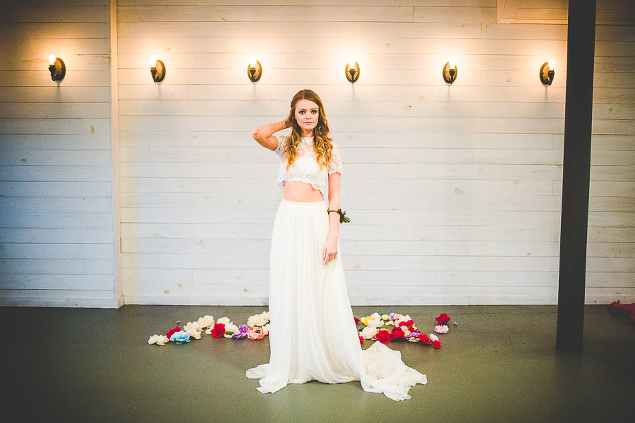 The dress – from Shop Gossamer – wasn't available for a while so I rented it for the second week of March and I was, like, over the moon for it to arrive. And by the time the dress did arrive? My rented-on-a-whim wedding dress had morphed from an impulse buy (rent?) into a group styled shoot that included several other Arkansas wedding & senior photographers. It was so much fun!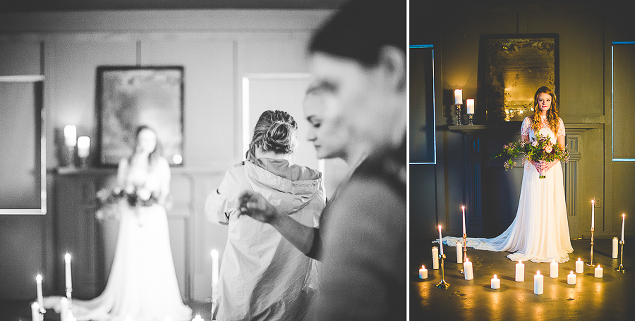 The day before the session, Lauren and I ate breakfast at Whole Foods after dropping our kids off at preschool (I love Whole Foods something fierce but no one can top Lauren's love of Whole Foods – ha!) and then we spent, like, three hours walking around Hobby Lobby where we bought two candlesticks. Full disclosure: Sometimes, Lauren and I ditch our families and walk around Hobby Lobby aimlessly so this isn't as unique as it sounds. We did, however, also buy all of the white candles at Wal-Mart so we were super productive photoshoot planners that morning.
For the shoot, we rented out Fairlane Station and it was gorgeous! This shoot took place on one of the most rainy days of the entire month of March (which is saying a lot!) and it was so fun to shoot this session with a group of other photographers. And also! Huge shootouts to Jules Design for the amazing florals, Kaylin Townsend for Hilary's makeup, Jason of Hudson Photography for setting up the florals and being super helpful with everything in general, Kaity of Photo Love for bringing a ton of tulle and greenery and one of our gorgeous models, Chasnie of Vinson Photography for bringing the coolest Westcott Light ever, Lauren of Lauren Blair Photography for bringing two gorgeous dresses and planning the entire shoot with me and for all of the other photographers who came out to photograph this session on a super rainy day. It was such a wonderful afternoon!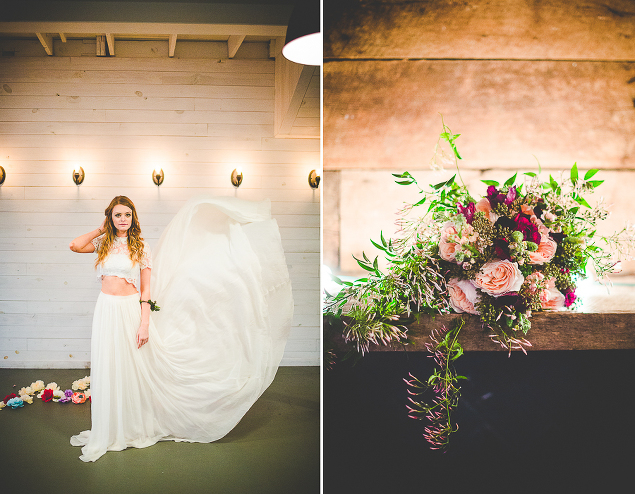 And one more shout out to our models! They were all perfect. Hilary – who is the sweetest person ever – rocked the dress (and the whole shoot!) like a total boss. Elizabeth – who is also the sweetest person ever – was so easy to photograph and always had, like, five photographers surrounding her (obviously, homegirl has amazing hair). This session was the first time that I had met Brynne – she is friends with Kaity from Photo Love – and she was so much fun and I LOVE the photographs everyone took of her. She looked amazing. Thanks for being so fun to photograph, y'all!

If you'd like to see photographs from other photographers, check out Kim Kravitz's blog posts of Hilary, Elizabeth, and Brynne here! Her photos are lovely!


Weddings | Engagements | Seniors | Families | Personal
Inquire About Your Wedding Date + Book A Session With Lissa Chandler Here