STOP! I need y'all to pause right here and appreciate how these two are the cutest ever.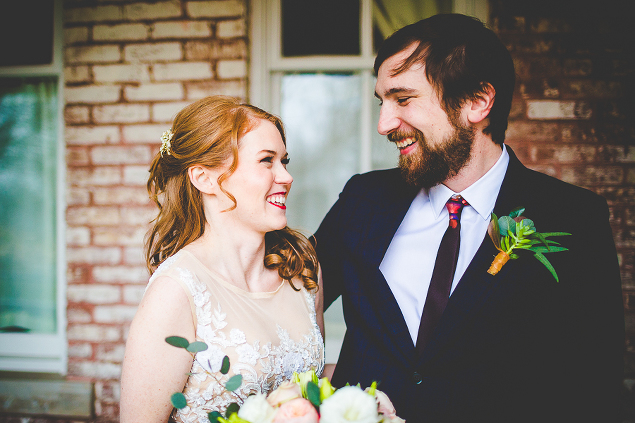 Erin and Eoghan married each other at the Inn at Carnall Hall on Valentine's Day. Erin and Eoghan are both writers in Los Angeles (Erin at Buzzfeed; Eoghan at MTV) and I'm still pinching myself that I got to photograph their wedding because they are both totally my kind of people. Their wedding was so much fun – also incredibly witty – and, on top of that, these guys are both super funny. And when I say that they are super funny? I mean that they are really funny and that, on their wedding day, everyone laughed throughout the entire day. Erin is that perfect mix of salty and sassy (obviously, because she's a gorgeous redhead) and Eoghan is both subtly sarcastic and crazy nice – he's honestly one of the nicest guys I've ever met – and, halfway through photographing their wedding, my cheeks were on fire because I'd been laughing so much. And if that's not a sign of a killer wedding? Well, I don't even know what is. Their wedding was so perfect!
So! Here we go!! I hope y'all are ready for some super happy wedding photographs because they are peppered all through this blog post. Actually, who am I kidding? Everything in the blog post is happy – these two are the best!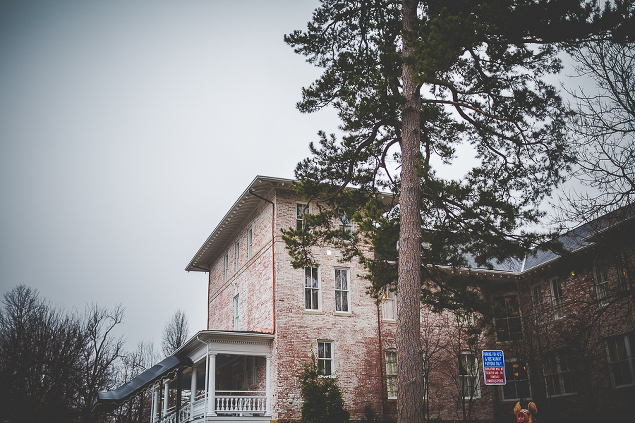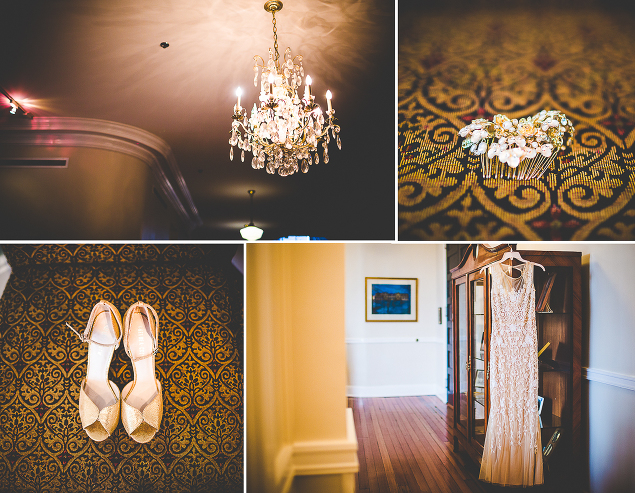 And here is where I need to stop and tell you a ghost story. Erin's maid of honor, Elisa (who just got married this past weekend!), woke up the morning of Erin's wedding and her whole suitcase was flooded with water. Her. Whole. Suitcase. Weird, right? The Inn at Carnall Hall is supposedly haunted so, while she may not have seen a ghostly woman walking around the halls, I'm saying she had a ghost encounter anyway. I'm a believer!
Also, isn't Erin's dress gorgeous? She rented it from Rent The Runway and it was so perfect!
Okay, but seriously. They had the happiest wedding party ever. And they were so easy to photograph, too! How cute are they?!
ZuZu's did the flowers for Erin and Eoghan's wedding and, as always, they were so perfect.
After their (wonderful!) ceremony, we took some photographs around campus. I love this ivy wall! And I love the jacket Erin wore for a few of their outdoor photographs, too! February 14th was such a cold day weather-wise but also the most amazing day. I'm so glad I got to be your wedding photographer, Erin and Eoghan! Y'all are sensational.
Weddings | Engagements | Seniors | Families | Personal
Inquire About Your Wedding Date + Book A Session With Lissa Chandler Here